(Last Updated On: 01/30/2023)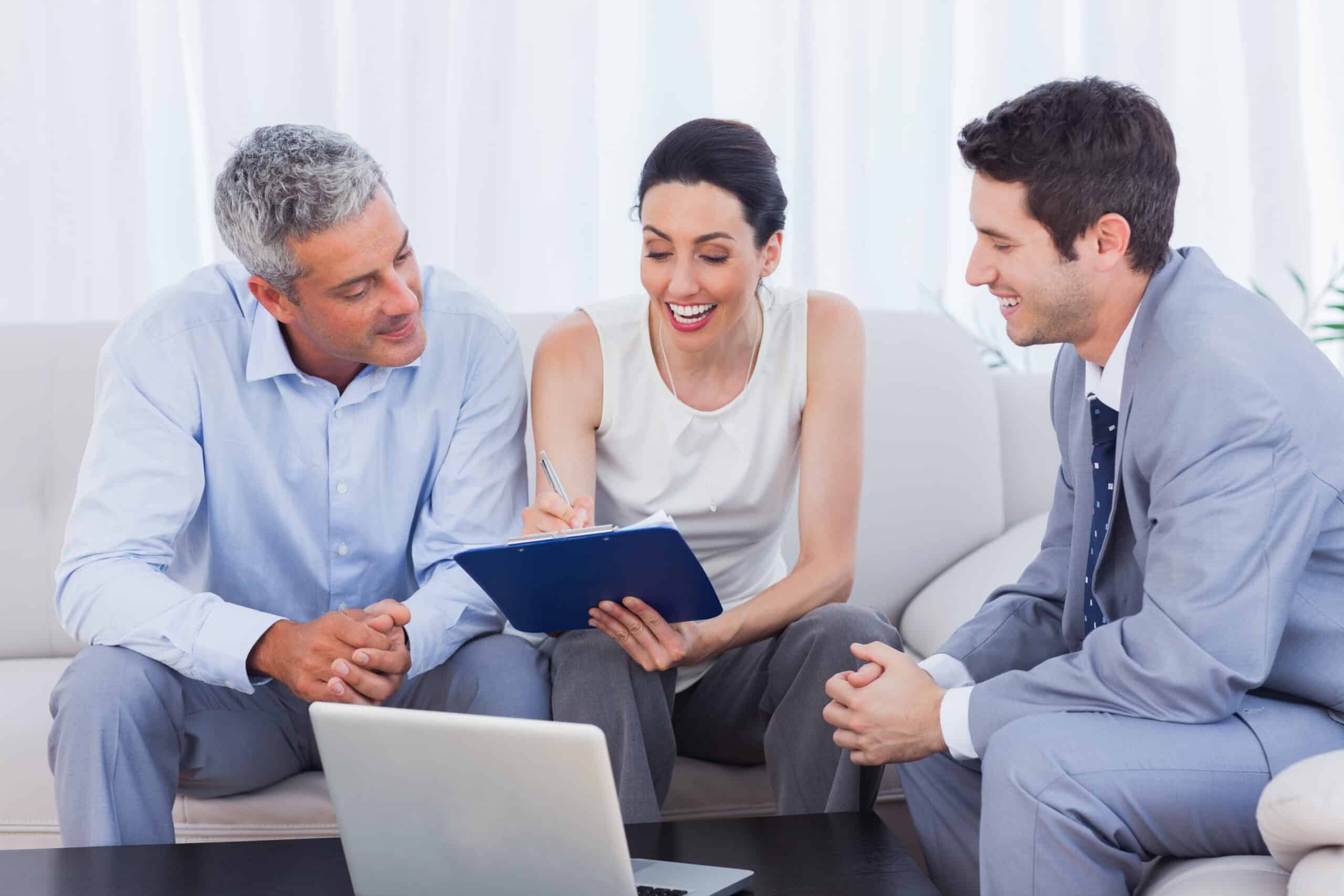 Successfully marketing your business doesn't happen overnight. Promoting any business, from a new grocery store to a long-running dog daycare, takes planning, adaptability, and the right tools. In this short guide, we've compiled four game-changing tips for marketing your business to new and old customers alike: 
Offer useful rewards and incentives.

Host hybrid events

Send regular updates.

Advertise multiple payment options.
You can (and should) pair multiple of these tips together for the best effect, and you may find yourself layering them without any added effort. For example, sending regular updates and offering useful rewards naturally go hand-in-hand.
1. Offer useful rewards and incentives.
People love free and discounted items. Offering incentives and rewards is a great way to attract first-time customers and keep them coming back.
However, don't just give away whatever you can't sell. Most people don't want another generic branded pen or can koozie. Our junk drawers are already bursting at the seams!
Instead, tailor your incentives and rewards to your specific client demographic. For example, if you're a photographer, you might offer free prints or a discounted holiday photoshoot for long-term, loyal customers. On the other hand, a cattery might offer a free cat toy or additional grooming services to the cats of regular clients.
That said, even the best rewards are for naught if your customers don't know about them. With a comprehensive customer management and point of sale solution, you can automatically target and advertise rewards and sales:
On customers' birthdays or anniversaries with your business.

To customers who reach a specified number/amount of purchases. 

On holidays or other seasonal events. 
Over time, leverage the data stored in your customer relationship management system to track how customers respond to your incentives. Based on their responses, you can gradually perfect and improve your outreach and offerings to bring in the most business and revenue. 
2. Host hybrid events.
You may already be familiar with the marketing power a well-planned in-person event can have on your business. Regular events can broaden your customer base, bring back previous customers, and build a sustainable community.
Hybrid events—held in-person and online—can take this impact further. By offering multiple ways for current and potential customers to interact with your events, you can attract higher attendance from a more diverse audience. Why is this the case? Even in your local neighborhood, not everyone who wants to participate in an exclusively in-person event will be able to. These community members may have time or transportation constraints that keep them from being there in person. 
Hybrid events are a great way to engage with a wider audience. They offer the best of both worlds, allowing you to connect with your audiences on both a personal and professional level. These events are a cost-effective way to increase your reach and bring people together. However, there are some key considerations you need to make.
Firstly, you should determine how much time and money you need to invest in the physical and virtual components of your hybrid event. Once you have an idea of your costs, you should begin to figure out how to get the best return on your investment. You may need to hire a hosting service to take care of the technical aspects of your event. This will ensure you have the right platform and a good experience.
It is also important to consider the quality of your video and audio. You can choose to host your event online or in person. If you host your event in person, you should ensure that you are using a high-quality video camera and sound system.
Lastly, you should ensure that you have the right accessibility features in place. Accessibility should be implemented before, during, and after the event. When it comes to the presentation, you should use plain language and explain gestures.
With a little preparation and careful management, you can make your hybrid event a success. As long as you are committed to providing the best experience for your audience, you will be able to succeed.
For many events, such as concerts, guest speakers, and discussion groups, this can be as simple as setting up a high-quality video stream and managing its chat features. However, to make your hybrid events extra special, you might consider offering additional ways for online attendees to engage in the event, such as a social media challenge or watch parties in different cities.
By taking these extra steps, you show virtual attendees that you care about them, helping earn their trust and loyalty toward your business.
Remember, when hosting a hybrid event, brand it to your business so that in-person and virtual attendees alike associate the fun time they're having with your business. This means you should keep visual and linguistic elements consistent with the rest of your marketing material. This includes your:
Logo

Colors

Slogans

Fonts

Voice

Tone
While you don't need to hit attendees over the head with your role in the event—you're not hosting an infomercial!—it should be clear that your business is the event's sponsor. If event attendees don't know who's behind the event, this marketing opportunity will go to waste.
3. Send regular updates.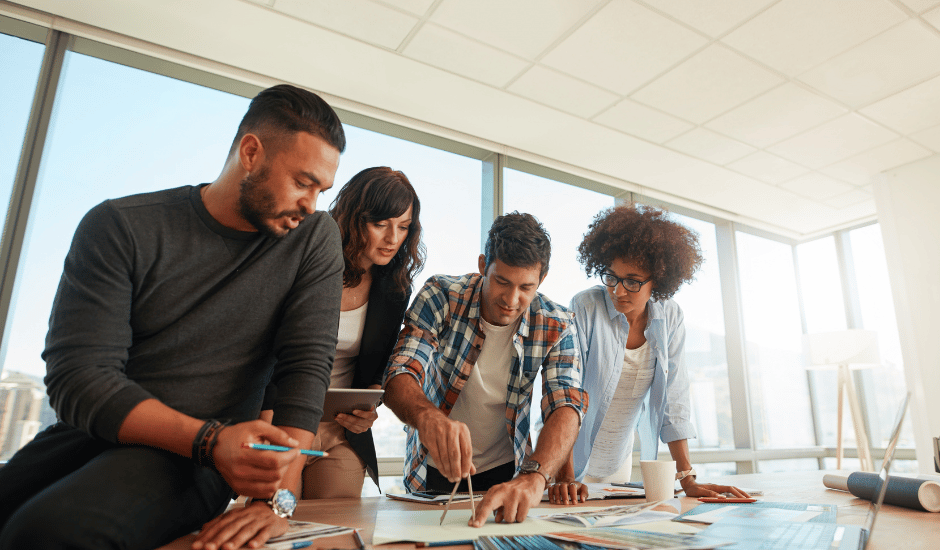 Regular, meaningful communication is at the heart of effective marketing. If you don't consistently engage your audience, they can forget you exist, and if they forget you exist, good luck earning or retaining them as customers! 
While some of your updates will be directly related to your business—e.g., discounts, receipts, bills, and appointment reminders—others should be topical, educational resources that establish you as a trusted resource in the market. 
Additionally, depending on the context, you'll want to use a variety of mediums to keep customers updated, including:
Social media

Email

Phone

SMS

Google ads

Website

Physical mail
For quick, temporary updates, you might make a post on your active social media platforms, such as Twitter or Instagram. For advertising a sale or discount, you might use Google ads or direct mail. And for communicating with individual customers, you might use email, text, or phone, according to their stated preferences. 
Moreover, in order to save time while retaining a sense of personalization, Gingr's guide to dog grooming software recommends automating your updates and reminders with POS and customer management software. With this technology, you can easily target discounts and incentives and send automatic confirmations and reminders without the toil of drafting each individual message.
4. Advertise multiple payment options.
You may already offer the option for customers to pay via different methods. However, if you don't accept multiple types of payments—or even if you're just unclear about all the payment types you do accept—they may choose instead to frequent a business they know will take their money.
When customers visit your website, they want to be able to easily pay for what they purchase. Providing multiple payment options can improve your company's performance and increase the number of transactions. It will also help to establish your brand as forward-looking and make the customer experience easier.
When a customer makes a purchase, they should be able to select the payment method that they are most comfortable with. This includes credit cards, debit cards, checks, cash and other methods. Customers are likely to use different methods depending on their demographics, age, and purchasing habits.
While the traditional methods of payment are still in place, such as a credit card or a cashier's check, consumers are increasingly seeking a wider variety of payment options. These new ways of paying can save customers money and make them feel secure.
Offering a variety of payment options also encourages customers to shop more often. Studies have shown that customers are more likely to buy from a store that offers them more options for payment. If your company does not offer this option, you will likely lose a large portion of your business.
There are several different mobile payment solutions available. NFC technology allows customers to load their bank and credit card information onto a smart device and use that device to make purchases. Another option is text-to-pay.
Providing a variety of payment options also boosts your conversion rate and will ensure your customers are satisfied. A recent study showed that small businesses with more payment options experienced a 29% increase in revenue.
For example, if you only accept cash, you risk losing the 3/4 of American consumers who carry at least one credit or charge card.  
Depending on your business, you should advertise the capability to accept a wealth of payment options with ease, including:
Contactless

Credit card

Gift card

Cash

Check

Baked goods (just joking with this last one) 
Additionally, you may choose to use software that offers customers different timelines for their payments, such as:
Buy now, pay later

Rent to own

Regular installments
For example, Revelation Pets kennel software recommendations suggest leveraging software to offer customers the option to complete payments online or in-person as well as store payment information for recurring billing. By making your payment options clear, customers will feel confident using your business no matter their financial situation. 
When marketing your business, a payment processing system that's easy for staff and customers to use and offers
flexible features built for your industry
can go a long way.
Not only can it help you better manage your customer base and market your business offerings to them, but it will also give customers the ability to complete their purchases on their schedule and in their preferred way. As a result, you eliminate silos in the buying process and can rest assured that your marketing strategy is making an impact.