(Last Updated On: 02/12/2023)
Our product review team dedicates hours of research, fact-checking and testing to recommend the best solutions to business owners. We earn from qualifying purchases through our links, but this does not influence our evaluations. Why trust our reviews?
Written by Business Expert Wale Ameen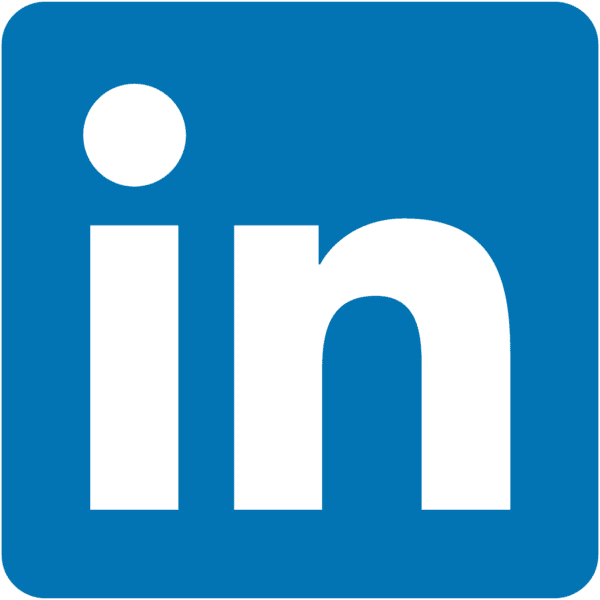 Accounting software for photographers can make a photographers life much easier by managing expenses and payables, and helping you keep track of all aspects of your business financials. 
Our Experts' Choice
QuickBooks 
The best accounting software for photographers is QuickBooks.

Ideal for upscale photographers

Easily prepare and send invoice

Receive payments

Integrates with third party apps
Don't have time to read this whole review? Skip ahead to:
What is Accounting Software? 
Accounting software is an application that enables businesses and individuals to manage their accounting transactions. It helps automate the process of documenting receivables, payments, and HR payroll.
Why Accounting Software for Photographers is Important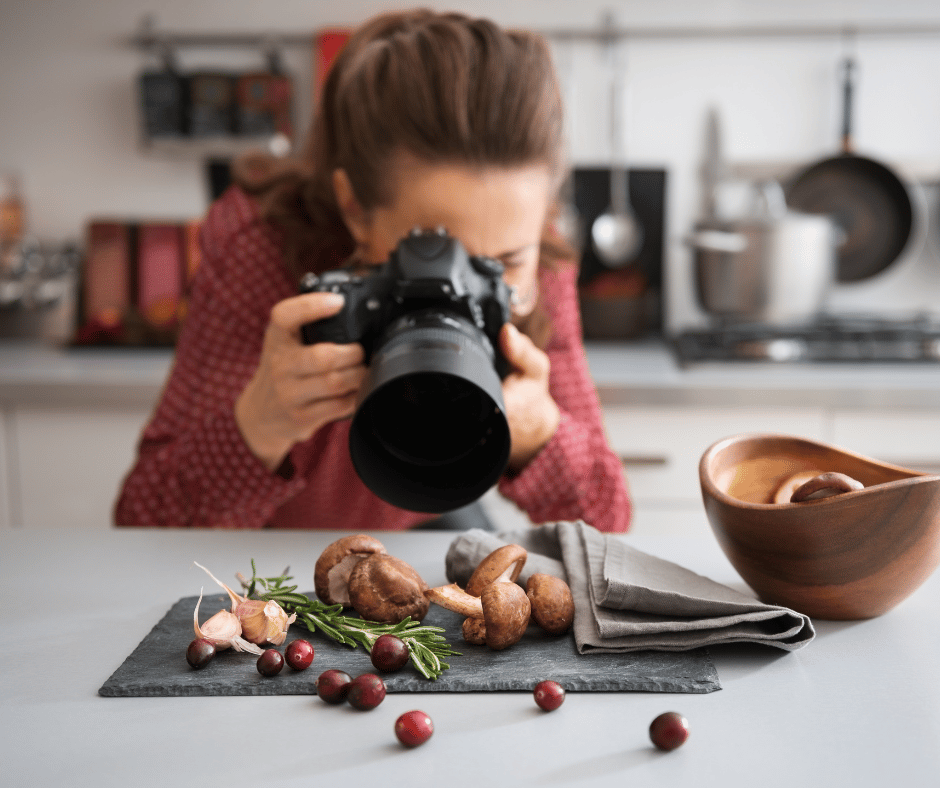 Photography is an extremely creative process, with photographers handling quite a number of software programs in a bid to achieve a decent output from their creative process. In the bid to deliver on projects and get clients billed, photographers resort to the use of quite a number of software. 
While one program is used for editing, another is used for billing and invoicing, one program for booking, and yet another for customer relationship management. Still, there is the need for many others to manage websites, emails, phone calls, and social media accounts.
Needless to say, there is a lot on your plate when running a photography business. The profession can be a really demanding one, with the need to deliver beautiful pictures on the one hand, and the need to manage finances to ensure you remain profitable. It can really be a demanding one without the appropriate all-in one software that will handle the critical financial aspects.
Given the above picture, photographers can benefit from accounting software for photographers. By using an accounting software, a photographer can make the task of keeping track of revenue and his or her expenses a smooth and seamless one.
Using an Accounting Software as a Photographer
Regardless of the size of your photography studio, you require accounting software for a number of reasons. 
By adopting the right accounting software for your photography business, you can streamline your billing and invoicing process, increasing how fast you get paid by clients. An accounting software for photographers does much more than just take details of your revenue. 
It helps you keep track of your expenses, invoices, and awaited payments. Basically, it helps make life simpler and more organized, putting all your financial records in one place and making it easily trackable and easy to analyze.
Top 4 Best Accounting Software for Photographers
1. Quickbooks for Photographers (QuickBooks Online Advanced) – Best Accounting Software for Photographers Overall
Quickbooks Online is an accounting software that helps businesses both small and large to manage their finances in a seamless manner. Quickbooks simplifies the process of financial record keeping for businesses across diverse industries.
Quickbooks Online is a cloud based accounting solution by Intuit and was first introduced in 1983, since then, the accounting platform has gone on to become one of the most used accounting software all around the world by both small, medium and large businesses.
The QuickBooks Online Advanced solution is specifically built for businesses in the professional service category such as photographers, consultants, engineers and so on. It offers tons of features specifically tailored to making financial management seamless for such professionals. QuickBooks Online Advanced is a 2022 Spring Leader. 
As a photographer, you'll find QuickBooks Online Advanced ideal for running your business as it simplifies your book keeping process with its array of features.
With Quickbooks Online Advanced, you are able to easily track payments and income, and take payments with in depth reporting available on a daily basis. For businesses making monthly payment to staff and employees, quickbooks helps automates this task and removes the complexities. Below are the Quickbook features for photographers
Features of Quickbooks for Photographers
Easily prepare invoices and receive payments
With QuickBooks Online Advanced you can easily prepare invoices for professional services rendered like in-door and out-door photo shoots etc,send this via email and easily receive payments. This is also easily tracked using different sifting parameters that come with the app.
Minimize tax deductions and track sales and sales tax
One of the things you do not want to get wrong is getting on the wrong side of the law. QuickBooks Online Advanced comes with tracking features to help put your tax filing in order. You get assistance on tax calculation as well as filing.
Get reports on project by project basis
With QuickBooks Online Advanced, you can track each and every project individually. Easily filter reports for a custom view on specific projects.
Integrates with third party apps
QuickBooks Online Advanced integrates with popular third party apps that lets you increase its functionality and deliverables like signing of documents, exporting of data to and from Excel, tracking time and expenses, paying bills, managing HR and payroll and many more. With apps like Salesforce and Bill.com, you are able to get premium insights into your finances. Some of the apps QuickBooks Online Advanced integrates with are Transaction Pro, Bulk Import Excel, Expensify, Float and many others.
Incorporate multiple users
With QuickBooks Online Advanced you can add up to 5 users on your account with customization of access segmented and defined by roles. This means you decide who gets access to use what features on the apps among your staff members. 
Highly customizable
One interesting thing to note about QuickBooks Online Advanced is that it is highly customizable as you determine how and what feature you want to use. Also customize reporting fields, easily automate processes and tasks.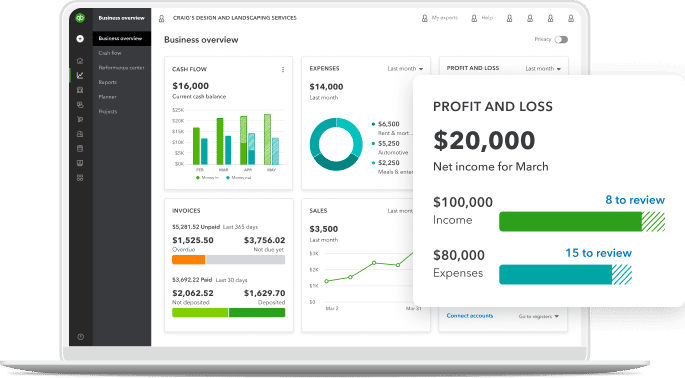 Dedicated account team
With QuickBooks Online Advanced, you need not worry about getting struck along the way as you have a dedicated account team on standby ready to walk you through the process. You also have access to online training materials with which you can self-onboard.
Quick Overview of QuickBooks Online Advanced Features
Track income and expenses

Capture and organize receipts

Maximize tax deductions

Invoice & accept payments

Manage cash flow

Revenue streams

Send estimates

Manage 1099 contractors

Manage & pay bills

Track project profitability

Track inventory

Track miles

Track sales & sales tax

Enter time

Business analytics with Excel

Task management
Pros and Cons of Quickbooks
Pros
Offers 30 days free trial

Supports third party apps integration

Highly customizable

Dedicated account team

Offers self-paced online training
Cons
Some users have reported usability issues with the app
Who is QuickBooks Online Advanced Ideal For? 
QuickBooks Online Advanced is especially ideal for service based businesses and professionals. As a photographer running either a solo career or a studio with a number of staff, you will also find it an ideal solution to manage your finances and HR payroll. Its pricing is also very friendly for fast-growing businesses.
Is QuickBooks Online Advanced Easy to Use? 
In terms of usability, my analysis of QuickBooks Online Advanced reveals that it is an easy to use and intuitive solution. The app is well designed, with menus well laid out, and this makes navigation easy. It also features a resource center where you can get a number of helpful walkthroughs on its various features.
How Much Does QuickBooks Online Advanced Cost? 
QuickBooks Online Advanced has a very simple and straightforward pricing billed per month.
It currently goes for $100/per month. Sign up for a free trial. 
The accounting platform also offers a 50% off for new sign ups for up to 3 months.
How Do Users Rate QuickBooks Online Advanced Software?
From a total of over 48,000 reviews I analyzed on the Google Play Store, the app has an overall star rating of 4.0 out of 5. This is a testament to its wide acceptability and usage. Although a few users report having issues with the app in terms of accessing some features, a large number of users, however, say it is an extremely efficient and easy to use solution.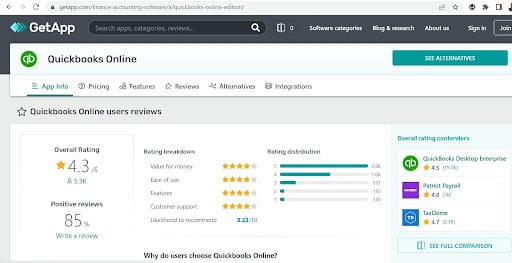 2. FreshBooks For Photographers – Best Accounting Software for Freelance Photographers
FreshBooks for photographers is a web based Software as a Service (Saas) invoicing and accounting software  designed to help businesses manage their accounting needs. It can be accessed via desktops and mobile devices like tablets and smartphones.
FreshBooks invoicing and accounting software is designed to fit any business size. At the moment, more than 30 million businesses are reported to be using Freshbooks. Let's jump in to see the features of FreshBooks for photographers.
FreshBooks software offers features such as invoicing, expense tracking, double-entry accounting, purchase orders, payroll integrations and many more. FreshBooks data is stored in the cloud, meaning that it is easily accessible regardless of our location via desktop or mobile with internet access. One very cool feature that businesses will find very useful and which I particularly love is its country specific tax rates and currencies.
Features of FreshBooks for Photographers
Stay tax complaint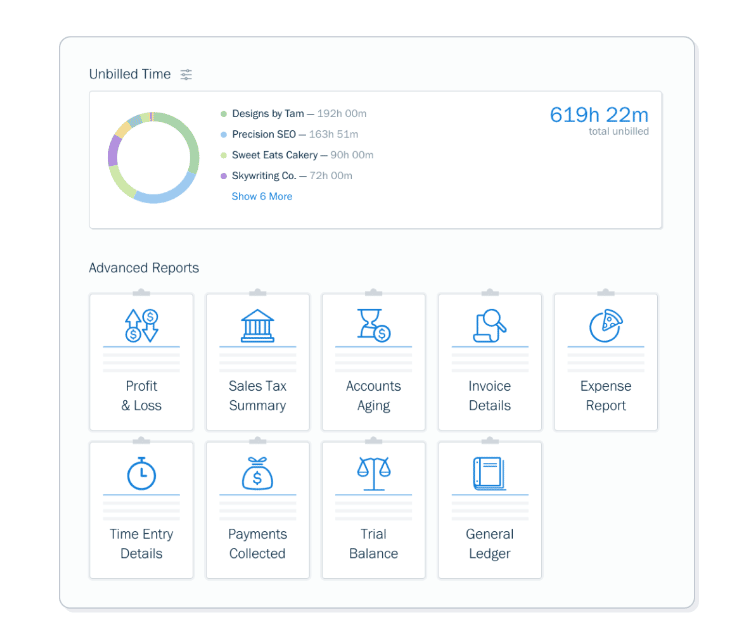 With FreshBooks, you never have to worry about being on the right side of the law. Its Double Entry Accounting gives you the needed tools to help you stay compliant with necessary regulations.
It supports the invitation of up to 10 accountant team members so they can run reports, file taxes, and generally help you make smart business decisions.
Invoicing
With FreshBooks, invoicing is easy as the invoice page shows just how it will appear to your customers. There is no need to preview since what you see is what you get.
Get paid faster
When you use FreshBooks, you are able to send your invoice via email. You can also connect your Stripe account to your account, enabling your customers to pay easily. The ease with which this can be done guarantees that your customers will find it very easy to make payments, thereby making it a process.
Mobile app
The FreshBooks mobile app is available both on the Android and iOS app stores. This means that you never miss a beat as you stay connected and continue to access your account wherever you may be right from your mobile device.
Integrations
FreshBooks supports integrations with about 80 apps, thereby enabling you to increase functionality and what can be achieved
User roles
Easily assign roles to your staff members to limit what each individual can do or access on the app.
FreshBooks Features At A Glance
Customizable Invoices

Billing & Invoicing

Online Invoicing

Invoice Processing

Invoice History

Online Payments

Payment Processing

Expense Tracking

Accounts Receivable

Financial Reporting

Project Tracking

Bank Reconciliation

General Ledger

Multi-Currency
Pros and Cons of FreshBooks
Pros
Web based, no need to download any software

Secured data transmission

Customizable 
Cons
App is limited in functionality, you can't view reports

Users complain that many features does not work on its app

Frequent price changes

No inventory management module/feature
Who is FreshBooks Ideal For? 
FreshBooks is especially ideal for small business owners, freelance photographers and generally small professional service providers and businesses looking for a decent accounting solution but without the price tag of an enterprise. 
Is FreshBooks Easy to Use? 
The FreshBook app features an easy to navigate interface. Its Android app, which I tried out, is a well designed app with intuitive and interactive menus. It comes with rich features and will not confuse you. Should you, however, get lost along the way, the provider offers a number of resources on its website to help walk you through. It also offers support via its support desk.
How Much Does FreshBooks for Photographers Cost?
FreshBooks offers the most friendly pricing regime for small businesses and startups. Its an ideal solution for solo photographers and small photo studios just starting. It has a monthly pricing plan with four tiers. Below is the breakdown.
Lite:

This plan costs $6/per month and comes with five billable clients, unlimited invoices and estimates to these five clients, track unlimited expenses, reports,and iOS and Android access.

Plus:

This plan costs $12/month and gives you access to 50 billable clients, unlimited invoices to these 50 clients, capture receipt data, track expenses, mobile message tracking, and invite an accountant.

Premium:

This plan cost $22/per month and features unlimited billable clients, unlimited number of invoices, email customization, signature customization, track bills, bill payments and vendors with Accounts Payable and many others

Select:

This is a custom plan determined by your specific needs
FreshBooks vs. QuickBooks for Photographers
FreshBooks and QuickBooks Online are both unique accounting solutions on their own. I've analyzed the peculiarities of each in a bid to provide you with a good overview of how both solutions stack up against each other.
Here's how FreshBooks vs. QuickBooks for photographers compare.
FreshBooks

QuickBooks Online Advanced

Cost

Starts from $6 per month

Starts from $100

Overall rating

4.47/5

4.31/5

Ease of use

4.5/5

4/5

Customer support

4.5/5

4/5

Pros and Cons

Pros


Offers mobile app for both Android and iOSOffers free trial

Cons

App does not support reports

Pros

Mobile support for Android and iOS

Offers free 30 day trial

Offers reports export to Excel

Cons

Issues with app usability
How Do Users Rate FreshBooks?
Reviewers on the Google Play Store and Software advice review platforms say it is an easy to use solution. Overall, FreshBooks has an overall rating of 4.2 out of 5 stars on Google Play Store and 4.47 on Software Advice.

3. Oracle Netsuite ERP – Best Accounting Software for Photographers with a Large Customer Base
Oracle Netsuite is an accounting software by tech giant Oracle, a leading provider of enterprise grade software. Oracle Netsuite or Netsuite accounting software is a cloud based accounting software that helps businesses manage their payments and receipts, manage their taxes, and close their books more timely, thereby enabling you to monitor your finances and maintain greater control over financial assets.
The Netsuite accounting software helps you stay in compliance with necessary regulatory financial compliance with ASC 606, GAAP, SOX and a number of others, generate statements, and do a whole lot more.
With Netsuite, you can easily get details of your finances using different yardsticks such as inventory, profitability, fixed assets, taxes, and many more.
Features of Netsuite Accounting Software for Photographers
Real time access to accounting data
With Netsuite, distance or location is not a barrier as you can easily access your financials from anywhere and on any device. Since it is a cloud-based software, you have access to your data anywhere you have access to internet connectivity.
Automate repetitive tasks
Oracle's Netsuite accounting software helps you focus on the more creative side of your business as opposed to spending quality time doing repetitive tasks. Automate tasks like creation of journal entries, account statement reconciliation, incorporation of data from external sources etc.
Supports integration with third party apps
Netsuite integrates with third party apps for increased functionality and delivery. Get apps to handle inventory and order management, HR, customer management, ecommerce, and many more. With Netsuite, you achieve more.
Increase accuracy
With Netsuite, you are able to increase your accounting accuracy. Easily eliminate cases of duplicate data entry and inaccurate spreadsheets.
Customer relationship management
Netsuite provides you a single repository where you can have a full view of all your customers and their details.
Oracle Netsuite ERP Features At A Glance
General Ledger

Cash Management

Accounts Receivable

Accounts Payable

Tax Management

Close Management

Fixed Assets Management

Payment Management
Pros and Cons of Oracle Netsuite ERP
Pros
No need to maintain physical server, everything is stored in the cloud

Real time access and reporting

Highly customizable

Full featured

Ideal for medium sized studios
Cons
Does not offer a free trial like QuickBooks

Support not as responsive as it should be

Users note frequent price increase

Users note that configuration process is usually long

Learning curve steep for some users

Pricing not publicly available
Who is Netsuite Accounting Software Ideal For?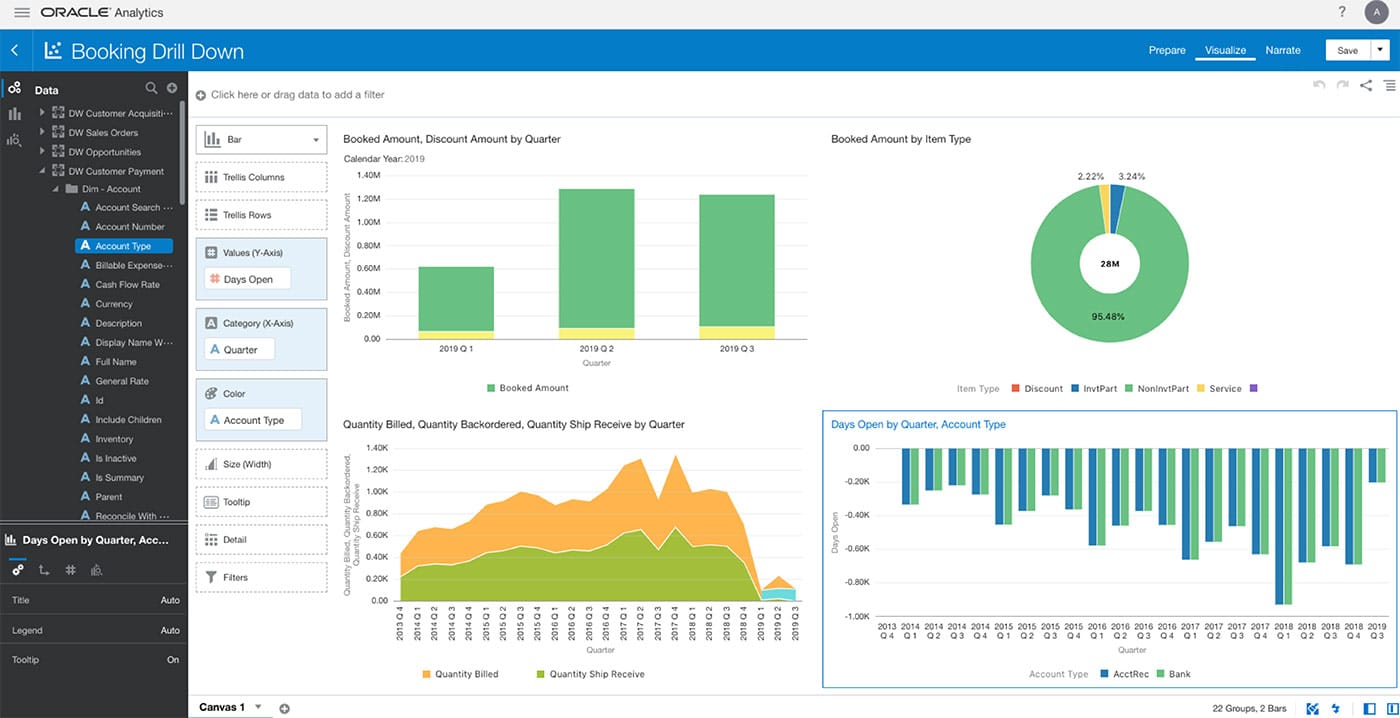 Netsuite accounting software is an ideal solution for a number of industries, such as professional services, retail, and restaurants. Photographers will especially find it handy in managing their accounting processes as it helps reduce their bookkeeping and record tracking, thereby allowing them to focus on the creative side of the business, which is what matters most to bringing in more contracts and projects.
Is Oracle Netsuite Accounting Easy to Use? 
Oracle Netsuite may not be the easiest to get up to speed with for new users, and this is attested to by a few users in their reviews. The learning curve for a number of users is actually steep. However, you have access to resources on the provider's site where you are guided.
In the area of design and user interface as well, QuickBooks appears better designed and is more intuitive when compared to Netsuite.
How Much Does Oracle Netsuite Cost? 
Oracle Netsuite does not have its pricing plan publicly available on its site. The provider, however, assures us that it serves companies of every size.
Its pricing plan, it says, is an annual subscription license fee. The license gives you access to three main components: the core platform, optional modules, and the number of users. It also charges a one-time fee for implementation and setup. While you have the choice of the optional modules which you can decide to choose and subscribe to as you desire, I do not particularly find the fact that users have to pay a fee for setup quite friendly.
However, if its features are just what you need and the pricing is just okay for your business, you should consider settling for it. Reach out for a quote today.
How Do Users Rate Oracle Netsuite?
Oracle Netsuite has very positive reviews across major consumer review websites. Their software scores a 4.12/5 stars on Softwareadvice, 4.1/5 stars on GetApp, and a 4.1/5 stars on Capterra as well.

4. Zoho Books – The Best Accounting Software with a Client App 
Zoho is an international software company with headquarters in India that provides a range of web-based tools for businesses. The Zoho Books online accounting software is a cloud based accounting software targeted at business owners to manage their accounting and financial transactions.
Zoho Books online accounting software helps businesses manage their finances, automate workflows, and generally automate accounting workflows. What are the features of Zoho Books, I hear you ask? Let's take a look at them below.
Features of Zoho Books 
Make every transaction tax complaint
Zoho Books helps you stay tax compliant with its tax association features. With Zoho Books, you can associate contacts with taxes as well as set the tax preference for each item created. Zoho Books automatically populates your preferences when a transaction is created.
Also, by integrating Avalara with Zoho Books, the solution automatically calculates your sales tax deductible in real time, ensuring that you always know how much you are owing in applicable taxes, saving you the valuable time you would have otherwise committed to calculations.
Client app
This feature actually stands out impressively among Zoho Books features. It's one that I am particularly impressed with as it is exclusive to the provider. With its client app, your customers can view their invoices and pay. You can also use it to notify them and chat within the program.
Contact management
Easily manage your business contacts in one place for easy correspondence. You can create, edit, and manage your customers and suppliers from your Zoho Books account. By storing your customer's payment information, you can automatically charge them for all recurring transactions.
Reports
Zoho Books accounting software provides you with a number of reporting metrics to help make informed business decisions. Zoho Books comes with more than 50 report templates. Easily sift through reports segmented into profit and loss statements, tax reports, and many others. DO much more with your reports, Email to yourself and your team, customize and filter the data for insights etc.
Integrations with leading apps
Zoho Books integrates with major third party apps to enhance your operations and what is achievable. You can integrate Zoho Books with apps such as Windows Office Suite, Google Suite, Stripe, Zoho CRM, Tax 1099, and Zoho Analytics. These apps increase the Zoho Books  functionality and help you achieve more.
Mobile app available on both iOS and Google Play Store
Keeping in touch with your data is as easy as downloading the Zoho Books app either from the Apple App Store or the Google Play Store. The Zoho Books iOS app is especially interesting as it maximizes the features that come with the latest iOS 16 operating system, like live weather updates, lock screen widgets, live text, app intents, quick notes, live activities, and widgetkit.
Banking connectivity 
Zoho Books connects to your bank so you can make payments and also import your bank statements into the system. It thus helps with reconciliation and centralizing both receivables and payments.
Pros and Cons of Zoho Books
Pros 
Mobile app for both iOS and Android devices

Supports third party integration

Multiple support channels

Easily accessible from anywhere with an internet connection

Free 14 day trial

Free demo
Cons
Updating solution to align with other provider's changes usually takes a while with Zoho books

Customer notification is also almost non-existent

Coding skill is required in order to maximize its automation features
Who is Zoho Books Ideal For? 
One of the things I particularly like about Zoho Books is that it is a simple solution, which is also ideal for small businesses. If you are a small size photographer, running a small photography studio and looking for a solution that will not bore a hole in your pocket, then you should consider Zoho Books. 
Coupled with its mobile base and availability for both Android and iOS devices, it comes highly recommended. Overall, I rate Zoho Books highly for small scale businesses.
Is Zoho Books Easy to Use? 
One thing I especially like is the simplicity of the Zoho Books dashboard. It is not littered with features. Navigation is made easy and you will easily come up to speed with its basic functionalities. It also has tons of features that you will find handy in managing your business accounting needs.
How Much Does Zoho Books Cost? 
I love the fact that Zoho Books runs a simple and open pricing policy. Unlike other providers like Netsuite that do not publicly display their pricing plans but rather require you to get in touch for a quote, Zoho Books runs an open pricing system. 
Zoho Books runs a monthly pricing plan with six tiers, as analyzed below:
Free plan: Only for businesses processing less than $50,000 in revenue per annum.

Standard: Cost $15/month when billed annually and $20 when billed monthly

Professional: Costs $40/month when billed annually and $50 when billed monthly

Premium: Costs $60/month when billed annually and $70 when billed monthly

Elite: Costs $120/month when billed annually and $150 when billed monthly

Ultimate: Ultimate: $240/month when billed annually but $275 when billed monthly
How Do Business Owners Rate Zoho Books?
From an analysis of reviews submitted on softwareadvice, Google Play Store and Apple App Store, many users rate Zoho Books high. Quite a few even say it is a better alternative to QuickBooks. Many say it is an easy to use solution with a very easy to understand user interface. Zoho Books Reports is also noted to be very user friendly. 
In terms of usability, it comes highly recommended from users. The only downside many have noted is the technical downtime that usually occurs as well as the providers' usual slowness in responding to updates pushed by other service providers like banks. They complain that it takes a lot of time before the provider adjusts and pushes updates to bring the solution up to speed.
Overall, it has the following ratings:
Softwareadvice:  4.37 star rating
Google Play Store: 4.6 out of 5
Apple App Store: 4.8 out of 5

Buyers Guide: Solutions an Accounting Software Provides to a Photography Business
As a photographer, it is important to know the importance of having accounting software to manage your operations. Without using one, your operations are bound to be very confusing and you will be spending valuable time that you ought to commit to the creative side of the business on issues that you probably have little or no competence in. This is one of the major advantages of adopting solutions such as accounting software and others like a point of sale solution for your photography business.
By adopting these solutions, you are able to save time for the things that really matter and in which you have core competences. Other reasons why you should adopt an accounting solution are as follows:
Automate Recurring Tasks
With accounting software, you are able to automate tasks that take up valuable time and on which you are probably spending more time than necessary. Indeed, data entry tasks are prone to being tiring and tedious and, as such, are prone to errors. By automating such tasks, you reduce human errors and reduce the need for manual data entries
Stay On The Right Side Of The Law
One of the things you don't want to get wrong, especially when you are just starting out a business as a professional service provider, is to get on the wrong side of the law. It is also held that ignorance is no excuse before the law. As such, you want to ensure that you are up to speed and comply with necessary tax filings. 
With accounting software, this is automated as most accounting software comes embedded with features to help you calculate and even initiate the process of filing these payments. Your reports are automatically prepared, and you can file directly from the accounting system.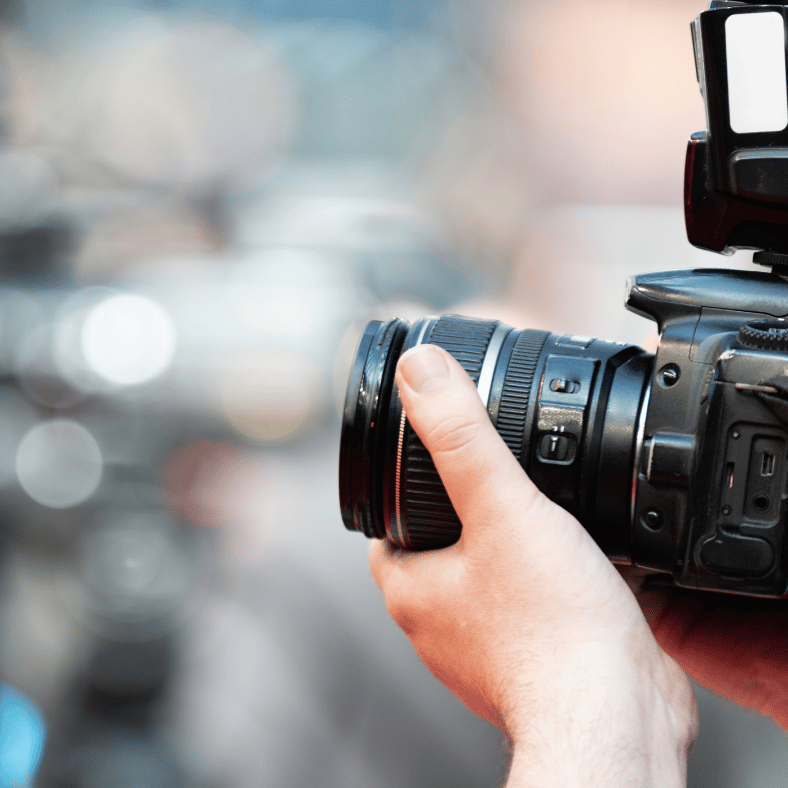 An accounting software like FreshBooks also allows you to add your accountant as a user, and with this, he or she is able to help you manage your books and set them straight.
Your Data Is Accessible From Anywhere
Most accounting software is cloud based and, as such, enables you to easily access your account data from anywhere, and at any time. All you need is an internet enabled device and a web browser. As a photographer, you are most probably always on the road, covering one shoot or another. This comes in handy as you can stay on top of both the financial side and the creative side of the business at all times.
Achieve More By Integration
Most accounting solutions are not stand alone as they allow you to integrate with other third party apps, which increases functionality. From payment gateways, customer relationship management (CRM) solutions, to reporting applications, information management systems and many more. You are able to achieve more, all from one central application.
Never Lose Your Data
As good as paper documentation may seem, sometimes, keeping it safe is very tricky. Your data is stored securely with accounting solutions. Accounting solutions storage makes storage and retrieval of your data easy and at all times. The only exception to this is in the case of a data breach and server mishap. However, this can be prevented by alternate backup options.
Conclusion
In conclusion, I have analyzed the four best accounting software for photographers. If you are looking for an accounting solution that comes with enough features to serve you as a solo photographer with a moderate fee, then you want to consider FreshBooks. However, for the upscale creative houses already expanding, QuickBooks is a better option given its scalability. Get a free quote from QuickBooks now. 
FAQs
Is photography a good career choice?
If you are a creative, photography can be a very fulfilling career option. You get to express your artistic side as well as interact with clients on a daily basis.
How do I become a professional photographer?
There is no type of education that you're required to get to become a photographer. There are some professionals who only have experience on their resume and no degree.
How much do photographers make each year?
According to labor statistics websites the average salary in the United States for a freelance photographer is between $33,000 – $57,000 a year.
What are the different types of photography careers?
Commercial photographer, fine art photographer, wedding photographer, photojournalist, studio/portrait photographer, sports photographer, wildlife photographer, fashion photographer, travel photographer, and freelance photographers.