(Last Updated On: 12/03/2020)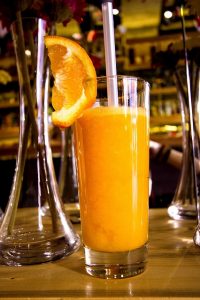 The best juice bar POS system should make it easy to track sales, ingredient inventory, staff schedules and much more. In addition, it can help train staff in putting together complex drink and smoothie mixtures.
The right solution will also be flexible, intuitive and reliable enough to offer improved customer service and keep your customers coming back. 
For the best results, you should get a system that allows for fast and accurate ordering with simple item modification options. To get the best software, you should consider such aspects as inventory management, line bustling, customizable menus scales, and barcode scanner integration capabilities. 
Reviewed below are the top three juice bar POS systems you should consider.
Best Juice Bar POS Systems
| POS System  | Hardware Cost  | Software Subscription Pricing |
| --- | --- | --- |
| Clover  | At least $1,200 upfront  | Starting from $59/month  |
| SalesVu | Quote-Based  | Starting from $25/Month for software modules |
| SintelSystems | Not provided by the provider  | Quote-Based  |
1. Clover POS – The Best Juice Bar POS System Overall 
Get the smart, customized juice bar POS system that is tailored to your business needs. With the Clover POS system for juice bars, you can take payments and orders fast and accurately. It is loaded with industry-specific capabilities and designed to connect the front to the back of the house.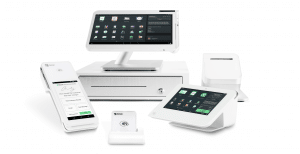 Manage your team, run promotions and gift card programs, and pull sales and end-of-day reports with ease wherever you are. Other capabilities you will come to like about the Clover Juice bar POS system include: 
Reporting and Insights 
The software will keep you updated with real-time actionable business insights. This is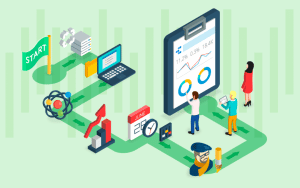 made possible by the robust reporting feature suit on the Clover POS system for juice bars. You may use these powerful analytic tools to gain real-time insights into the trends and data driving your business.
It makes it easy for you to monitor key business metrics, such as sales and revenue. Filter your POS reports to see your busiest times and the best-selling items. The system may also be used to analyze anything, ranging from monthly sales trends to the granular details.
Stay on top of your income stream with clear, at-a-glance sales reports. The provider offers you secure access to your data from anywhere. As such, you may track your business at any time and from anywhere through your dashboard or the Mobile Dashboard app.
Payment Processing 
The smart solution allows you to accept different payment methods easier and faster. With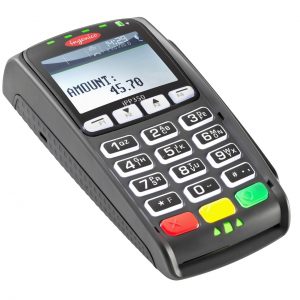 Clover, you will be able to accept credit cards, debit cards, gift cards, and contactless payments. You may use it as a complete POS or a standalone payment system
Take every kind of payment from every kind of customer, including EMV chip cards with PIN entry and signatures for added security. The system is also capable of processing checks, swooped cards, and contactless NFC payments. 
Possible Drawbacks 
You are required to pay for the hardware before you can use the POS system and its related Apps. 
2. SalesVu –  The Best iPad-Based Juice Bar POS System 
SalesVu is a cloud-based business management and Point of Sale solution that is best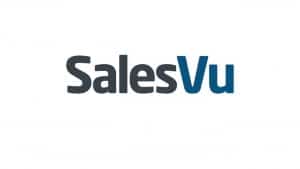 suited for small and medium-sized juice bars. The iPhone or iPad setup POS features inventory and vendor management dashboard, cloud-based accounting and sales analytics.
With the SalesVu juice bar POS system, you will also get eCommerce, employee scheduler and labor reports, customer relationship management, reservations management, email, and social marketing capabilities. 
Other aspects that make SalesVu one of the best Juice Bar POS systems include: 
Employee Management 
Monitor your staff and control labor costs with ease with the SalesVu range of Employee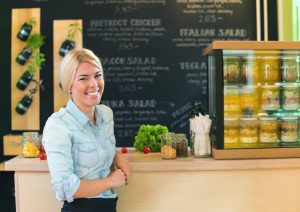 Management and Scheduling features. It equips you with the tools you need to optimize employee productivity and streamline operations for enhanced efficiency and organization.
Save time and energy with the innovative staff scheduling capabilities offered by SalesVu. The system automated employee scheduling as well as the generation of performance reviews. You may also configure the software to automate employee compensation. 
SalesVu is known to establish reliable communication procedures for full-time and part-time employees. With such a system in place, it will be easier to detect schedule discrepancies in your business. 
Branded Websites
In addition to a comprehensive eCommerce Platform, SalesVu POS offers you a branded business website. This solution is aimed at helping small and medium-sized juice bar customers and meet their varying needs. 
In order to remain afloat in this competitive industry, will need to offer your customers convenient online purchasing and ordering options. As such, the software offers an assortment of key Omnichannel tools to help you succeed. 
Possible Drawbacks 
SalesVu features a complicated pricing structure. Again, the system only offers limited offline capabilities. 
3. SintelSystems – The Best Juice Bar Management Platform 
SintelSystems is one of the solutions that have been developed specifically for the juice bar

businesses. As such, the solution allows you to process transactions quickly and accurately. It is a top-of-the-range POS system that couples simple user interfaces to powerful management tools.
It features a simple, intuitive back office that does not require hours of labor-intensive data entry. As a matter of fact, you can enter your menu items in a matter of minutes. This, in turn, makes employee training fast and easy.
Other capabilities juice bar owners have come to like about the Sintel Systems POS solution include: 
Gift and Loyalty Programs 
With SintelSystems, you can convert the loyalty and gift cards into a virtual card. As such,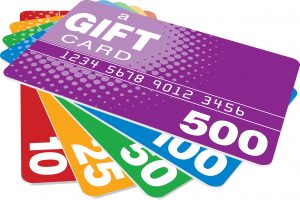 it allows you to register multiple cards, check balances, transfer balances between cards, and use QR or barcode for payments. 
With such a solution, your customers will have an easy time checking their transaction histories and reloading their cards. 
POS Scale Integration
With Sintel Systems fully-integrated POS Systems, transactions are processed quickly and accurately. The simple user interface on this system allows for seamless integration with POS scales.
Sintel Systems integrated systems feature simple and intuitive attributes which do not require hours of training and will make employee training easier. If you happen to offer items that need to be weighed at the checkout, an integrated scale will come in handy. 
 In such businesses, an integrated POS scale expedites the sales process by automatically ringing up weighted items and calculate the total amounts appropriately. You only need to place the item on the integrated scale and the POS system will automatically read its weight and determine its cost. 
Possible Drawbacks 
The provider does not display any pricing information on its official website. Instead, you are required to request for a quote, which can be time-consuming. 
Buyers Guide : Things You Need to Know 
The right juice bar POS system needs to feature a powerful engine that is coupled to an intuitive interface. You will need a feature-packed solution that is specifically designed for this type of business. 
The best juice bar POS system should ingredient-level inventory management, and recipe costing capabilities. Additionally, it should help you keep an accurate track of gross margins and offer powerful back-office reporting functionality. 
If you are currently shopping for the best POS system for a juice bar, here are some of the important considerations you need to make: 
Inventory Management
Just as is the case with other types of businesses, and optimized inventory will boost your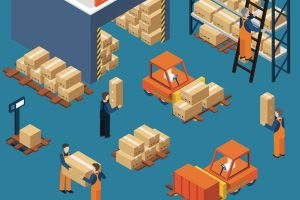 profitability exponentially. The software you get for your juice bar should be capable of tracking inventory item levels up to the ingredients level. 
The robust inventory feature should offer recipe and ingredient level detail, giving you incredible insight into food costing and wastage.
Again, managing inventory costs in a juice bar can be challenging. In this regard, your preferred POS system should have the tools you need to monitor product usage and order information as well. 
This makes it easier for you to decide on when and what to order as well as schedule deliveries. The right inventory management tools have many benefits to offer your business, including: 
Reduced Wastage 
An industry-specific juice bar POS system is capable of generating sales trends, and customer demand reports. Such functionality will help you plan your inventory accordingly, reducing the wastage of perishable raw materials. 
Optimized Stock 
With the right inventory reporting capabilities, your POS system will help you understand which items are in demand ad which is not. This makes it possible for juice bar owners to stock the right amount of each inventory item and Ingredient. 
Swift Transaction Processing 
To make your customers more satisfied, you need to be able to process transactions faster and accurately. To allow for this, your preferred POS system needs to have the right register tools. For instance, it is advisable to get a system that features simple, department-driven menu screens. 
The system should also make it easy for your staff to look up items while processing transactions. A single-screen order-to-pay juice bar POS system will also speed things up. A system that allows for flexible routing of orders to the preparation area will also come in handy, in this case. 
Line Bustling 
To boost customer experience in your business, it is advisable to keep the lines short and reduce wait times. As such, you should consider getting a POS system that allows for self-ordering through Kiosks or tablet POS stations.  
In addition to speeding up the ordering process, self-ordering stations will also reduce labor costs in your business. This is because you will not need more employees to take orders. The self-ordering stations should allow for customized orders through an easy-to-use interface. 
This will offer the customers a speedy and customized ordering process, hence more likely to come back. This technology has also been proven to reduce wait times, enhance order accuracy, increase the speed of service and empower the customers to customize their drinks exactly how they like. 
Integrated Scales 
Juice bars are known to offer weighed items as well. For instance, you may be offering frozen yogurt as one of the menu items in your bar. In such a case, you will need to weigh the yogurt while processing a transaction.
To speed up transactions, the POS solution you choose should support weighing scale integration. In such a case, the scale will weigh the item and automatically enter the reading into the POS. The system will then compute the appropriate price, and deduct the weight from the inventory. 
This further speeds up transaction processing and prevents human error in the process. 
Barcode Scanner Integration 
Do you sell nutritional at your juice bar? If so, an integrated barcode scanner will keep transaction times fast in a high turnover retail environment. Integrating a barcode scanner to the POS system makes cashier transactions faster, easier, and accurate. 
 Customizable Menus 
You can keep the customers coming back by simply offering targeted promotions around their favorite menu items. With the right juice bar reporting and analytic tools, you will always know which ingredients and juices are driving sales in the business. 
This will help you tailor the best menu to suit different customers. Again, this information may be used on loyalty programs to offer targeted promotions. Customizable juice bar menus will also allow your customizers the flexibility of ordering exactly what they want.
Flexible Ordering 
Although you may be offering a couple of standard beverages, you must have realized that customer preferences differ significantly. This is particularly the case for beverage toppings, fruit combinations, and flavors. 
As such, the ordering process should allow them to customize the order to their preferences. The system should also take note of what each customer orders every time they are in your juice bar. This will help you understand their preferences, and even avail personalized offers for them in the future. 
Reporting and Analytics 
Get industry-leading reporting and analytic capabilities, allowing you to analyze,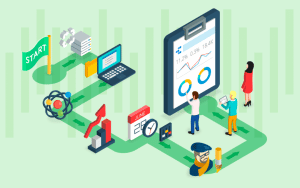 understand and better your business performance. A POS system that is specifically designed for a juice bar will be capable of generating such reports as costing and gross margins, employee performance, and product mix reports. 
It should also be capable of generating reports and insights on other important business processes, such as labor cost and profitability as well as gift and loyalty programs. Reports generated by your POS system need to be unique, well organized, and easy to follow. 
You should get a solution that can display detailed sales reports, preferably by order, payment type or item. It should also compile accurate data on voided orders, employee timesheets discounted transactions and cash drops. 
Optimize Shelf Life
Juice bars often deal with items that have a low shelf life, including milk, cream, and fruits. This is why you need the right set of POS tools to boost profitability while automating most of the important tasks. 
Just like the four juice bar POS solutions reviewed above, you should go for one that is specifically developed for this type of business. With this guide, choosing the best juice bar POS system should be a walk in the park.