Last updated on August 27th, 2019 at 07:52 am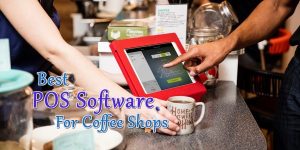 Like most businesses, running a coffee shop can be demanding. Especially, dealing with impatient customers during the morning rush. This can require an elite coffee shop pos system. 
Not to mention the sometimes complex order, the workday can be more of a hassle than you would probably like.
There are a number of perks to utilizing a coffee shop pos system in your business. Not only do these systems help with placing orders and serving customers in a more timely and organized manner.
They can also help you nurture customer relationships, and in turn, increase foot traffic. In other words, a coffee shop pos system can be a great way to expand your business and keep things orderly.
Below you will find our detailed review and comparison of 3 of the most efficient POS systems available for coffee shops.
Detailed Comparison Of 3 Top Coffee Shop POS Systems
# Our 1st Choice: TouchBistro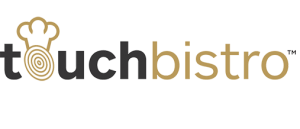 Many times when people stop by a coffee shop (particularly during the morning rush), they want to place an order (or three) and keep things moving.
They'd prefer if you avoid skipping out on any finer details as well. TouchBistro is a POS system that was created with just that in mind.
With TouchBistro managers are able to track the system in order to stay abreast of inventory, or create reports to document how well the business is doing at any particular time. You can also manage your workers seamlessly.
But wait, there's more! Servers aren't tasked with going through the process of writing down an order, then taking it to a communal computer station where they'd have to wait however long to input said order.
Believe it or not, there is a different way to do things!  In fact, this coffee shop pos system eliminates that and makes the process less of a chore.
The order is wirelessly transmitted to the kitchen, which means the server has the opportunity to give their full attention to the customers and their needs.
TouchBistro scores tremendously in the convenience department and I'm sure you see why.
Cloud Reporting
Earlier I mentioned that TouchBistro pos system is cloud based. This is super convenient in terms of accessibility but there are other perks as well.
For instance, you are able to stay on top of sales, and the number of customers. Even better, you can gain useful knowledge such as orders that are becoming a crowd favorite.
This system allows you to view the sale of items using bar charts where you can view what customers prefer during each season.
This kind of information can prove invaluable to how you serve your customers and respond to their needs. It's exactly the kind of service that creates frequent guests.
Charts are available to break down the usage of inventory, illustrating how quickly inventory items are used up. This will aid in knowing when to stock up on inventory items, and over a period of time recognize a pattern.
The visual heat map on the TouchBistro app will indicate the busiest hours that your coffee shop experiences.
This program integrates with tons of apps allowing mobile users to book reservations, make payments (securely), process loyalty rewards, and even call a taxi if needed.
Customer Support
Overall TouchBistro has built a strong foundation for its customers. Like most companies, you get complaints here and there.
But for the most part, their reputation is next to spotless among users. Reps are available to help you ease into the program, but depending on how much time you need to get into the swing of things, you may need to buy additional time for training.
Pricing
Not only is TouchBistro one of the most efficient POS systems out there, but it is also one of the most cost-effective systems available.
For one, you don't have to worry about expenses like hardware as would be the case with traditional POS systems. In fact, all you need is an iPad or iPad mini, as well as a cash register, and you are pretty much in business.
This would run you under $1,000, compared to a significant $2,000 if you went with alternatives, considering touch-screen monitors, computers, receipt printers, credit card readers, etc. And that's only for a single terminal.
Even if we set hardware aside, you will still need to pay a monthly fee for the service. With TouchBistro you have the option to opt for low-cost monthly plans that are more than suitable for most coffee shops that don't have extravagant budgets.
Users will appreciate that these plans are not feature-based. Instead, it comes down how many licenses you require.
In other words no matter how cheap the plan, you have access to all the best features, not to mention top of the line customer support, and an unlimited amount of users.
TouchBistro starts at $69/month for a single license. There are perks for those who require more than one terminal, though. Namely, TouchBistro's discounted multilicense plans:
$129/month – Two licenses  

$249/month – Up to five licenses

$399/month – Unlimited licenses
If your shop has particular needs, custom quotes are also available. To be on the safe side, you can always make use of the free trial.
Downside
TouchBistro is a great pos system that comes at a reasonable price. However, some people may not be fond of some.
Of this program's limitations (i.e cost for 'additional' training). This system also has occasional issues with iOS updates in that they are sometimes unreliable or cause hiccups for a short period.
# Second Pick: ShopKeep
Another program that offers tons of amazing features and at a price that won't make your jaw drop.
ShopKeep is a top of the line pos system that can help you keep your small business in check and without much of a hassle.
Let's break down its features.
Nurture Customer Relationships
ShopKeep is excellent for customer management and is a great system for boosting sales. This is because this system helps you gather relevant information on your customers after they make a purchase.
You can then re-purpose said information for email marketing campaigns. This feature should not be underestimated, as the ability to (properly) build relationships with customers is key to good business.
ShopKeep allows you to capture information on loyal customers. For example, how much they have spent, and the specific time frame those sales were made. Information at your disposal includes purchase trends, and who your standout customers are.
Manage Employee Performance From the POS System
Worried about measuring employee performance? ShopKeep makes gauging employee performance a breeze, as you can do this straight from the POS system.
Many users are fond of the built-in time clock that allows employees to clock in/out. It also records their work hours, which makes it an asset to handling payroll and managing shifts.
Reporting Tools
The ability to generate reports is an asset in itself, but this program also incorporates analytics tools to provide you with analysis of sales data that are crucial to the direction of your business.
Naturally, this is inclusive of insight into company sales, and sales at specific hours of days. You can also narrow things down to specific products, sales summaries, most profitable items, daily comparisons, etc.
Offline Mode
Internet downtime isn't rare by any means. That said, you don't want the internet to determine whether a work day goes smoothly or not.
Thanks to ShopKeep's offline mode you have a bit of control over such scenarios. A lot of cloud-based POS systems rely solely on an Internet connection.
But with ShopKeep your transactions can be saved locally. Once your connection is back up again, all you have to do is upload them.
Third Party Integrations
Running a great deal of your business from your iPad practically embodies convenience. But that doesn't change the fact that there are other tools that can prove useful to you.
ShopKeep makes integration seamless, as the POS system can be connected with software and apps you are familiar with. In other words, you don't have to worry about manual entry.
Client Support
The ShopKeep system is pretty customer-centric. In the monthly price, users are offered unlimited 24/7 support, whether email, live chat, or web inquiry. Users who feel the need to call inbound (at anytime) will have to pay a fee of $30/month for premium care.
I should also mention the support microsite where you will find articles (and video tutorials) that are useful for understanding the software.
The Negatives
Easily one of the best POS systems out there for coffee shops, ShopKeep has more than earned its spot on this list. But this isn't to say it doesn't have some drawbacks.
For starters, inventory count is rather limited. ShopKeep can maintain about 10,000 individual stock keeping units. Some might say that will work out fine for small businesses,.
And they'd be right. But not all small businesses stay small forever. Of course, you can also argue that those stock units will do fine for most coffee shops in any case.
The biggest gripe with ShopKeep would probably be that your choice of hardware is heavily limited. Keep in mind this program is an iPad POS system. So if Apple doesn't quite cut it for you, you may want to look elsewhere.
While this last point is not a negative, be sure to consider if ShopKeep's monthly fee is ideal for your small business. While not pricey, that type of payment system just might not work out for the way your business is set up.
# Third Choice: Revel Systems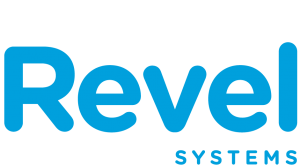 Revel Systems is a flexible POS system that is more than capable of helping you run your coffee shop. Like TouchBistro.
Revel Systems was created specifically for the iPad. It employs HTML markup language, meaning it is also accessible for mobile devices.
Users have the freedom to choose their own payment processor. What's more, should you lose Internet access, the system saves sales information and syncs it all to the web account once your connection has been restored.
Top of the line management tools
Revel Systems is equipped to help you run many facets of your business. Such as employees, sales, and inventory. With this program, you can also better manage modifiers.
Kits purchase orders, vendor information and more. You can check for variances within inventory that may point to errors.
As far as sales reports go, Revel Systems has quite the variety, from summaries, and hourly sales to sales by employee. Also, users can run customized sales reports, regardless of time increment.
Product sales graphics are implemented, which make it a great deal easier for you to discern what products are doing well.
Revel Systems also makes managing employees less of a hassle. The program was designed with an integrated time clock, allowing you to manage overtime pay as well.
In addition to overtime pay, this program accounts for tip payout and configured commission pay. Revel System's flexibility really shines when we take a moment to observe how it handles varying pay rates.
For instance, if an employee spends a certain amount of hours working in one capacity, then another amount of hours working another. The system records the amount of hours said employee works in either role.
Revel Systems goes as far as capturing images of the person who clocks in. That way you can be sure no one is up to any funny business. Also, you can email schedules to employees, or they can check their schedules within the system.
Customer Management Features
Revel Systems helps business owners nurture customer relationships with its customer management features.
It allows you to store a variety of information relevant to customers such as customer names, addresses, email addresses, shipping addresses, etc. You can even create more personal notes on customers, such as preferences.
Or whether or not they are allergic to something on the menu. Even better, this POS system tracks gift card balances and loyalty card points.
Revel Systems integrates with social media platforms like Facebook and Twitter and even lets you export customer information to SugarCRM, Magento or Salesforce.
in 2010, Revel has many satisfied customers in the food service industry
Costs
Revel offers its monthly subscription starting at $99 per month for the first terminal and $50 per month for each additional terminal.
You would need to contact a representative on Revel's website and request a quote directly. Each subscription includes 24/7 live support, unlimited data storage and security.
QuickBooks Integration, and unlimited software updates. Revel also charges a one time on-boarding fee, starting at $649. This includes hardware installation, payment set up, and training.
Easy as Pie
Most users find Revel Systems to be a top of the line POS system with an ideal sales interface. This program even makes the accounting facet of your business much smoother, as it directly integrates with QuickBooks (software and online versions).
Not to mention creating purchase orders, managing table layouts, supporting online ordering, and payroll — among a myriad of other tasks that can be straight-up daunting.
Hardware is sent to you preconfigured, and ready to go. What's more, it shouldn't take more than 30 minutes for a new employee to make themselves familiar with it.
Customer Support
Naturally, users can be concerned with customer support. Revel Systems provides various means for you to get the assistance you need, such as 24/7 contact support via phone or email.
Further, users have the option to request replacement hardware via overnight shipping. For those who need information online, there are support materials like FAQs. Need help with data migration and setup? Revel Systems has got your back there too.
The Downside
Issues that most users have with Revel Systems turn out to be rather circumstantial. For instance, while the majority of business owners find the sales interface to be quite intuitive, there are some people who will tell you otherwise.
It's safe to assume that the interface is rather easy to get the swing of if you are accustomed to navigating the software, or a bit tech-savvy from the jump.
The next gripe with this system is that it is geared more towards businesses that clock in $100,000 in annual card sales.
Our Final Review of the Best Coffee POS Systems: ToiuchBistro Is The Top
When trying to figure out which POS system is best for your coffee shop, you'll want to consider several things.
Some of these include which system can help you streamline workflow, developing a relationship with customers, and expanding your small business. It also wouldn't hurt if it didn't cost you an arm and a leg!
TouchBistro is a cloud based POS that users can access from any device they so choose. You can essentially maintain and monitor the performance of your coffee shop, merits to secure logins and solid reports — not to mention an intuitive dashboard.
TouchBistro was designed to meet the specifications of Apple iPad. This can either make it a dream come true or the last product you'd want to purchase, depending on your preference.
A POS system is meant to augment the workflow of your business. You'll want to make your decision based on how a particular system complements the day to day activities of your staff and customers.
We believe TouchBistro is the ideal POS system for coffee shops, as the efficiency it offers is unbeatable at the price.
We found it to be the go-to POS system for streamlining the workflow during the morning rush, and supplying business owners with the right tools for staying on top of inventory.
With that said, the program does come with its limitations which some users may not be willing to cope with.
ShopKeep POS system lands second place if you find that TouchBistro doesn't meet your needs. This is a program that dishes out tons of quality features for the price. Still, it has several drawbacks such as its limited inventory count.
Revel Systems gets our lowest recommendation, due to its set up fees and what some consider to be a lengthy setup. Still, it is packed with enough features to be an asset to your business on a day to day basis.
Just keep in mind that this POS system was primarily designed for businesses that process $100,000 annually in card sales. If you feel that your business isn't there yet, consider the other two options.