(Last Updated On: 11/15/2022)
Written by Shahab Abbasi: Software Engineer/IT Specialist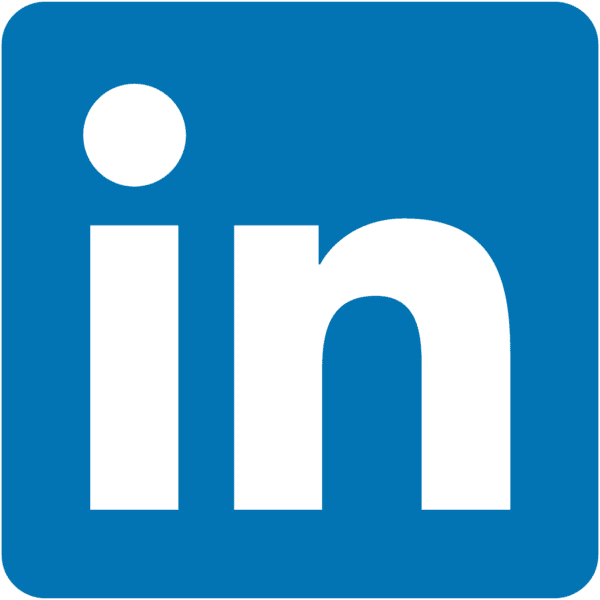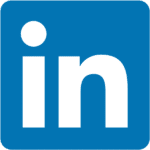 Affiliate Disclaimer: Our product review team dedicates hours of research, fact-checking and testing to recommend the best solutions to business owners. We earn from qualifying purchases through our links, but this does not influence our evaluations. Why trust our reviews?
Don't have time to read this whole review? Skip ahead to:
Stripe Terminal – Overview
Stripe is an in-person credit card terminal that accepts payments using your Stripe account. Using Stripe as a unified payment system for online and face-to-face sales simplifies payments and reduces compliance work that is associated with physical card terminals. Stripe Terminal lets you build an in-person checkout for your business. It was designed with modern retailers and platforms in mind, providing flexible developer tools, pre-certified card readers, and an easy-to-use cloud-based hardware management system.
Searching for a card reader? You may be interested in reading some of our other reviews:
Features of Stripe Terminal 
In Person Card Payment

Stripe Ecosystem

Unified Payments

Optimized Revenue Generation

Improved Experience

Custom Point of Sale

Centralized Fleet Management

Remote Access

Custom Messaging

Customer Support
In Person Card Payment
Initially, Stripe could only process online eCommerce payments. Stripe Terminal allows businesses to process eCommerce as well as in-store payments. The terminal accepts both credit and debit card In-Person payments through any of its compatible card readers. Additionally, the Terminal is capable of processing NFC contactless payments.
Stripe Ecosystem
The reporting tools and features offered by Stripe are extensive. Despite Stripe's goal of optimizing and securing card-not-present transactions, you'll still be able to take advantage of many of its advanced features. Your Stripe account will allow you to manage subscriptions and bookings as well as view reports. Additionally, it is compatible with Stripe's Connect API, which is used to collect fees, process payouts, and optimize conversions.
Unified Payments 
Refunds with Stripe integrations, you will be able to unify all your in-store and online sales into a single platform for easier management. This solution will also simplify reporting and reconciliation in your business. This is further enhanced by the fact that Stripe Terminal works seamlessly with Stripe Payments, Connect, and Billing.
Optimized Revenue Generation 
Stripe Terminal allows you to add In-Person payments to your marketplace or platform. Pairing the terminal with Connect allows you to onboard users for both In-Person and online sales. This integration also makes it possible for you to unify their payouts across channels.
Improved Experience 
Provide a seamless customer experience across channels, including online reservations and picking up from the store.  Stripe Terminal SDKs make it easy for you to integrate Stripe into your own mobile and web applications, hence be able to accept in-store payments.
Custom Point of Sale 
Rather than having to deal with the constraints of off-the-shelf POS software, Stripe Terminal allows you to customize the system around your needs. This makes it possible for businesses to customize their checkout experience. 
The terminal allows business owners and managers to create customized slash screens and email receipts. Stripe SDKs and APIs make it simpler for you to integrate the Terminal into iOS, Android mobile apps, or the JavaScript web apps.
Centralized Fleet Management 
Manage the entire fleet of Stripe card readers in your business, right from the Stripe Dashboard. From this Dashboard, you can register hardware to a location, monitor device status, as well as order card readers. 
The provider will deliver the required hardware to your location. With this solution, you will also be able to manage and group fleets of readers by their physical location. Such a solution makes it easy for businesses to monitor multiple readers across multiple locations. 
The Locations tool will help you manage readers and their activity by associating them with a physical operating site. You may also use the Terminal Locations functionality to group readers, view their connectivity status, and customize their settings by physical location. 
Remote Access 
With Stripe, you can access the various In-Person machines remotely. As the business owner or manager, you will be able to make adjustments and changes to the processing system remotely. This may be done from any internet-enabled device. 
This functionality gives you the ability to monitor sales across multiple channels as well. 
Custom Messaging 
The Stripe Terminal processor is renowned for its flexible customization options. For instance, it lets you decide on what you want your customers to view on the display screen. As a merchant, you may use this capability to offer additional product information or just offer coupons to the customers. 
Customer Support 
Get in touch with the customer support professionals at Stripe by sending an email. The provider also offers diverse online resources on its official website. These include searchable documentation, tutorials, FAQs, articles, and reference guides. 
Pros
Excellent developer tools

Predictable flat-rate pricing

Advanced reporting tools

Ideal for international merchants

Excellent marketplace tools

Excellent subscription tools

Multi Currency support
Cons
Account stability issues

Not suitable for high-risk industries
Stripe POS System
Stripe Terminal is not a Point of Sale (POS) solution. With Terminal, you can integrate Stripe payments into existing in-person checkout flows or create point-of-sale applications that support in-person payments. Stripe's software development kit allows you to integrate your payment processing with any of several hardware options, or you can use one of its no-code POS partners. There are several free integrated partners.
Stripe POS Integration
The terminal integrates with Stripe Payments, Connect, and Billing so that you can manage in-person and online sales from one place. You can also integrate Stripe's service with outside applications, such as digital wallets, Xero, Squarespace, Mailchimp, and more.
Stripe Terminal Alternatives
| | | | |
| --- | --- | --- | --- |
| Payment Processor | Supported Payment Channel | Processing Rates | Pricing Model |
| Square | Online and POS payments | 2.9% + $0.30 for online transactions, and 2.6% + $0.10 for swiped, dipped and tapped transactions | Flat-Rate Pricing |
| PayJunction | Online, in-app, POS and Mobile payments | 2.9% + $0.30 for online transactions, and 2.7% for swiped, dipped and tapped transactions | Flat-Rate Pricing |
| Durango Merchant Services | Online and POS payments | Quote-Based | Tiered-pricing |
Stripe Terminal vs Square
In the world of payments, Square and Stripe are two of the most well-known and popular platforms. They both offer easy payment processing for small businesses and credit card acceptance without requiring a minimum monthly revenue or an application. Stripe and Square are dominant payment processing companies for small businesses.
There is one fundamental difference between Square and Stripe: Square is better suited for in-person transactions, while Stripe is more suitable for e-commerce, subscriptions, and other online transactions.
Stripe vs Square Quick Comparison
Stripe
Square
Best for

Businesses focused on online sales and international markets

New or small businesses, brick and mortar shops, businesses on a budget

Monthly fee

From $0

From $0

Processing fee

2.7% + 5 cents to 3.4% + 30 cents

2.6% + 10 cents to 3.5% + 15 cents

Invoice fee

2 business days, per a schedule you set; instant payout for 1%, minimum 50 cents

Free 1–2 day funding; instant funding for 1.5%

Average payout

2 business days, per a schedule you set; instant payout for 1%, minimum 50 cents

Free 1–2 day funding; instant funding for 1.5%

Online payments

Integrate with ecommerce, mobile apps, CRM software, and more

Square Online store, payment links, add checkout to an existing site, Facebook, Instagram, virtual terminal

POS features

Custom build or connect to existing POS

Basic POS is free; advanced available starting $60/month

POS Hardware

One proprietary and a range of pre-certified card readers

Full suite of products and accessories; compatible with third-party devices as well

Integrations

Multiple Apps

150 apps in 16 categories

International currencies

135+

Additional 1% fee

International cards bearing a Visa, Mastercard, American Express, Discover, JCB, or UnionPay logo

Ease of use

Good

Excellent

Customer service

24/7 chat and phone support, email, resource library

Monday–Friday phone support, 24/7 automated chat support, seller community, and resource library
Stripe Card Reader
How to Setup Stripe Card Reader
Stripe Terminal is only compatible with pre-certified card readers. Their remote management tools ensure that our readers are current, as well as end-to-end encryption. Before using the Stripe Terminal to process payments, you need to have a Stripe Terminal reader connected to your POS application. The connection has to be established through a Stripe Terminal SDK. Basically, you can only connect a single reader to one instance of the SDK at a time.
There are currently five readers compatible with Stripe Terminal. Stripe sells them directly, except for the Verifone P400.
The following are listed:
Stripe Reader M2

: A small, battery-powered Bluetooth reader for smartphones.

BBPOS Chipper 2x BT

: A battery-powered Bluetooth reader.

BBPOS WisePOS E

: An Android-based smartPOS.

Verifone P400

: A countertop card machine.

BBPOS Wise 3

: This keypad-based reader
Stripe Card Reader Fees
Stripe Compatible card readers start from $59 
| | |
| --- | --- |
| Product | Price ($) |
| Stripe Reader M2 | $59 |
| BBPOS Chipper 2x BT | $59 |
| BBPOS WisePOS E | $249 |
| Verifone P400 | $299 |
| BBPOS Wise 3 | $79 (Canadian) |
Stripe Terminal Pricing
The predictable flat-rate pricing model used by Stripe is one of the most appealing aspects of the payment processor. With Stripe, you will always know exactly what you are paying for. The provider will not charge you additional fees for its prebuilt checkout forms, integrations, and developer tools. 
Stripe Terminal comes in two main pricing plans: 
Integrated 
Stripe Terminal Review this plan offers businesses access to a complete payments platform that features a simple, pay-as-you-go pricing model.
In this regard, you will be charged only 2.9% + 30¢ for every successful card charge. This plan will offer you all the tools you need to manage your payments.
You will also get hundreds of feature updates every year with Stripe. The provider does not charge any setup, monthly, or hidden fees. 
Customized 
This option allows you to design a custom package that is tailored to your business needs. It is suited for businesses that have large payments volume or unique business models. The plan offers volume discounts, Multi-product discounts, interchange pricing, and country-specific rates. 
Here is a further breakdown of the Stripe pricing model:
Accepting Online Payments 
For domestic credit and debit card payments, you will be charged 2.9% + $0.30 per transaction, regardless of the card type and brand. The rate for ACH debit transfers is 0.8% per transaction, which is capped at $5.
With stripe, you will also be able to accept ACH credit and wire transfer payments. The provider charges a rather different rate for such transactions though. 
In-Person Payments through Stripe Terminal 
Card In-Person transactions through the stripe terminal are charged 2.7% + $0.05 per transaction for all the major card types and brands. If you process a sales volume of more than $100,000 a month, you may also get a volume discount. 
You may also be required to pay incidental fees while using the Stripe Terminal. Some of the cases that require you to pay additional fees include:
You will be required to pay an additional 1% for every international card payment you process
Stripe charges a $15 chargeback fee if a customer disputes a charge and requires a payment reversal. Stripe will refund the fee if the dispute is ruled in your favor.
Words from the Author 
Stripe terminal is one of the leading in-person card processors for different business types and sizes. Pairing the solution with the right reader, you will be able to accept credit, and debit cards as well as NFC contactless payments.
Depending on the reader you choose, you may also get additional capabilities, such as custom messaging. Stripe also allows business owners to update their In-Person checkout terminals remotely from their online accounts. 
The solution also lets you view and manage sales and customers across multiple sales channels. Such aspects make Stripe Terminal one of the best payment processors in the industry, especially for In-Person payments.
If you're a developer or employ one, you'll love Stripe Terminal thanks to its flexible API. So get started with Stripe Terminal now and build your own perfect POS system.
with Stripe Terminal now and build your own perfect POS system.
FAQs
Can I use Square card reader with Stripe?
No, Square card readers cannot be used with Stripe. Square credit card processing equipment only works with Square POS software.
Does Stripe offer a debit card?
No, Stripe doesn't offer a debit card, it offers a corporate credit card.
Can a restaurant use Stripe Terminal?
Stripe Terminal can be used by restaurants through apps and extensions. Restaurants can, however, opt for better options that offer more options and control.