(Last Updated On: 02/14/2023)
Written by POS Expert Martin Nikoleav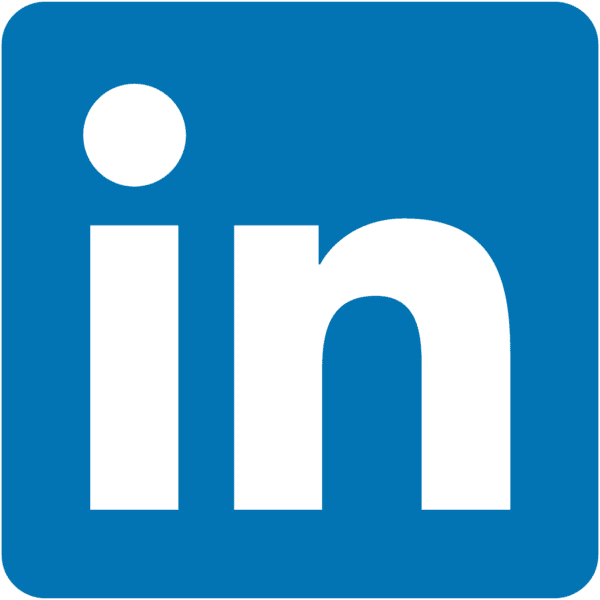 Our product review team dedicates hours of research, fact-checking, and testing to recommend the best solutions to business owners. We earn from qualifying purchases through our links, but this does not influence our evaluations. Why trust our reviews?
I know that choosing the right POS terminal for your business needs is harder than it seems at first. If you're a business owner or you manage a retail or service-based operation, then you probably know this from experience. Having this in mind, I've developed a simple methodology that works like a charm every time. It comprises a few simple tips and steps to take:
–        Never buy the first terminal you set your eyes on, no matter how good the offer might seem to be. Yes, you may strike gold by doing this, but there's nothing like an extended comparison review.
–        Put your priorities first: When you recognize every need your business has, then you'll be able to find a POS terminal and software that's a good fit.
–        Remember, there's no such thing as a universal POS solution. When hunting for a good POS terminal, you should know that a top-rated device may not necessarily be the best solution for your particular business.
–        Always check users' reviews: Before making a final decision, check for the reviews of other users that operate in your niche or a relevant industry. This will give you an idea of the product's qualities when it's put to the test.
I use the same process when I research and review POS products. It's a convenient way to separate the wheat from the chaff and not be distracted by seducing offers for products that would not be of good use to you.
Before we continue with this review, let me introduce myself. I'm Martin, and I've been reviewing POS systems for years in an attempt to help people choose the right product without engaging in an overwhelming process of researching, comparing, and studying dozens of hardware and software products.
You may also be interested in reading:
The 6 Best Touchscreen Cash Registers to Buy
Finding the Ultimate iPad POS System | The 10 Best iPad POS Systems
Posiflex Terminals
Benefits

Durable
Energy efficient
Ideal for a wide variety of business industries
Heat resistant
Touchscreen
My experience has taught me that there's always a (nearly) perfect POS solution for every business. The trick is to find it, which is where I come in. Hopefully, this Posiflex POS review will give a good idea about the product. I'll throw in some highlights regarding other nifty gadgets as well, such as the Posiflex Kiosk, the Posiflex POS printer, and more.
In the business world, Posiflex is famous for its reliable point-of-sale terminals that guarantee maximum uptime at a lower cost of ownership compared to most alternatives. The company offers a wide range of POS touch terminals, integrated systems, modular systems, and peripherals to meet varying business requirements and budgets. 
I've been reviewing POS systems for quite some time, and the client feedback I've gathered from their experience with Posiflex has been nothing but positive. Therefore, I thought a comparison review of the most popular Posiflex products will be of good use to you.
But why Posiflex? Simple: their solutions feature revolutionary technology, reliable support, innovative, robust, stylish, and ergonomic designs, and other advantages. All Posiflex POS terminals are suited for various business verticals, including retail, hospitality, entertainment, and healthcare industries. 
In all cases, this provider offers a comprehensive POS suite, comprising specialty terminals, an assortment of peripherals, and a robust back office. Throughout this Posiflex POS system review, I'll try to show you what makes it a preferred solution for thousands of businesses across the world. 
Posiflex POS | Comparing the System To Its Alternatives
| POS System | Cost of Ownership  | Free Trial Availability  |
| --- | --- | --- |
| Posiflex | $69.44 Onetime Cost | No  |
| EasyPOS | $13.88/Month per user | Yes |
| Horizon ERP | $4.92 Monthly Rental Cost | Yes  |
| Oracle NetSuite ERP | Quote-Based | No  |
Posiflex POS Terminal Benefits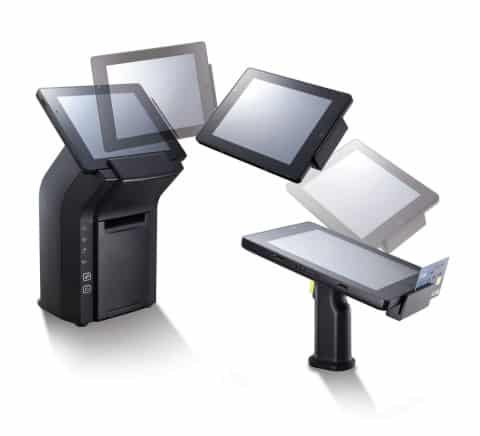 I know that every business owner has a need for a fitting POS terminal. If you think you need one, too, I believe that Posiflex has everything that you've dreamed of. Some managers fail to realize that a fully functional, high-quality POS terminal can make a lot of difference, and I've seen this effect multiple times.
To illustrate why Posiflex is a trustworthy brand that's worth the investment, I'll proceed with highlighting the products' advantages. All Posiflex POS terminals feature:
An aluminum chassis for optimal heat diffusion 

Durable, heat-resistant touchscreen displays 

Impressive energy efficiency

State-of-the-art, fan-free design

Compatibility with a vast array of peripherals
Posiflex POS Pricing 
Posiflex offers a vast array of hardware solutions, ranging from mobile and kiosk stations to stationery all-in-one POS systems. Regardless of your preferred POS system, the provider will allow you to customize each station to your requirements with a range of compatible peripherals. 
The cost of different Posiflex POS products varies from one solution to another and mainly depends on your specific hardware requirements. The provider does not display pricing information on its official website, but third-party sources have offered an idea as to the amount you should expect to spend. 
For instance, Posiflex Tablet POS solutions are priced between $1,200 and 1,600, while the K-series all-in-one POS systems are priced between $820 and $1,740 apiece. Adding peripherals and hardware accessories to either of the options will cost you more. 
Posiflex POS Terminal | Key Features 
All Posiflex POS terminals will provide you with the open architecture this tech vendor is known for, as well as cross-platform integration support. The company offers a complete range of POS hardware solutions, including integrated POS systems, self-serve kiosks, LCD displays, and programmable keyboards.
With Posiflex, you will also have a vast array of peripherals to choose from, including customer displays, fingerprint scanners, and optically coupled barcode scanners. 
Now, let's move on to the important details about the Posiflex POS terminal range. I'll share the important options and the impeccable capabilities these gadgets have. Comparing them is the best buyer's guide: you will easily determine which unit would be the best one for you.
POS Terminal (RT Series) 
Featuring a sleek ultra-slim appeal, the RT series POS terminals by Posiflex resonate in their new design. The RT series systems are the POS terminal solutions by this provider and are just as functional as they are elegant. 
The solution does not compromise on space requirements and allows for easier cable management and maintenance of the entire POS system. The terminal takes POS design to an all-new level, setting your brand image apart from your competitors. 
Other aspects that make the Posiflex RT series a must-have POS terminal option include:
Stylish Appeal 
The ultra-slim body design of the hardware features sleek contours and a linear rear cover surface for that elegant appeal you need. Most of these terminals come with a 15.6-inch PCAP touchscreen as standard. 
The hardware components do not have any visible screws on their surface, maintaining a sleek and neat appearance. For enhanced versatility, the terminals are fitted with an assortment of ports, which are concealed in the rear cover. 
This look is further enhanced by the clean cable management feature. The advanced cable management design goes a long way in delivering a clutter-free visual appeal. 
Fanless Technology 
These POS terminals do not have cooling fans, which allows for quieter operation. Again, this design has been proven to make the system more durable, even in the harshest business environments. 
Swift Installation and Serviceability
You can remove the rear cover of the terminal with ease and with no tools. This allows for faster installation and serviceability of your POS station. They ship the terminals with a line display or 10.1-inch second customer-facing LCD display attached and folded. 
This not only saves money in shipment costs but also saves you time during deployment. 
Mobile Posiflex Terminal (MT Series) 
Mobile Posiflex Terminal (MT Series) The Posiflex MT Series offers a diverse range of mobile POS solutions that have been designed for both hospitality and retail businesses. They come in the form of 10-inch tablets that support MSR/RFID attachment, a pistol grip with a built-in barcode scanner, and a removable battery. 
The mobile POS solution also features an optional dock station, helping transform the device into a complete POS station. Let's look at some of the things that make this solution desirable. 
Ergonomic Design 
Equipped with an ergonomically designed pistol grip handle. This makes it easy for you to hold and carry the tablet around. The grip distributes the weight of the tablet, the second battery, and an optional built-in barcode scanner evenly to reduce fatigue. 
For added protection, MT series hardware features a hand strap. This strap will also minimize user fatigue during usage. 
Hybrid Versatility 
MT Series mobile POS by Posiflex presents you with the mobility of a tablet. Again, the solution may be coupled with the right stand to serve as a fixed POS terminal in your business. All the MT Series devices are fitted with a charging dock station. 
Additionally, attachments TA-600 and PG-500 are equipped with a removable battery for an extended battery range. 
Dock Station 
Posiflex MT series tablets may be coupled to optional printer dock stations. These socks are equipped with a vast array of connectivity ports. These may be used to pair the device to the right peripherals and use it as an all-in-one POS station. 
Posiflex All-in-One POS Terminal (JIVA HS Series)
All-in-One POS System (JIVA HS Series)Get the best-value POS hardware solution for your pop store with the Posiflex Jiva HS series stations. These systems are specifically designed to optimize space usage smartly. The all-in-one Posiflex POS terminals are Android-based and can feature a detachable printer or a barcode scanner.
This design allows for easier maintenance of the system. The station also supports integration with commonly used peripherals. Here are some of the things you will come to like about this Posiflex POS terminal option: 
Compact Design 
Despite being an all-in-one POS station option, Posiflex JIVA HS Series stations feature a limited footprint. It features a compact minimalistic design, saving on counter space while delivering superior performance. 
It is fitted with an ARM-based quad-core processor for optimized performance and speed. In addition to POS functionality, this solution also incorporates promotion capabilities within its space-saving design. 
Aesthetics
This Posiflex POS terminal option has stylish touches added throughout. The result is a crafted piece of art that looks right at home in any store decoration. Here's a video presentation:
Posiflex Kiosk Self-Serve POS (TK Series)
The Posiflex Kiosk Self-Serve POS (Stellar TK POS Series) stations are some of the best modular kiosk solutions in the industry. The provider allows you to tailor the stations to blend with your store decoration and complement the brand image. 
The stations are purposely built for various self-service applications. The solution may be integrated with an assortment of peripherals for enhanced versatility. This will also help you deliver improved customer engagement in your business. 
Other aspects that make this Kiosk POS station solution stand out include: 
Multiple Configuration Options 
Featuring a modular design, the Stellar TK POS stations come in floor-standing and countertop Kiosk configuration options. This allows for multiple deployment options within the same standardized family of Kiosk POS terminals. 
For a more customizable solution, the provider allows you to pair the Kiosk terminals with your preferred peripherals. With Posiflex, you have a wide choice of Kiosk peripherals, including a barcode scanner, service indicator receipt/ticket printer, bill acceptor, card dispenser, and paper dispenser. 
Multiple Applications 
Multiple Applications Designed for public access, Posiflex Stellar TK Series stations are suitable for a wide variety of self-service applications. For instance, the stations may be used as a self-serve POS station, restaurant self-ordering, loyalty program, food court preordering, hotel self-check-in, or hospital patient check-in solution. 
Easy Maintenance 
Access doors to the Kiosk station open at the front. This allows for easy access to field service and user operation. You will not need to move the station from its location in order to dismantle the body or remove a component for servicing. 
Digital Signature (ID Series)
The Posiflex Polaris ID series countertop digital signage display solutions were designed with improved user experience in mind. To begin with, the solution allows for easy access to images and videos through the USB interface. 
The ID series terminals will also function as a media and advertising medium for enhanced customer experience in retail stores. With this Posiflex POS terminal option, you will be able to: 
Advocate 
The hardware is suited for eye-catching, close-up messaging. As such, it may be used to display promotions, deliver information, and station as a directory for retailers. 
Intrigue 
Deliver eye-catching retail imagery and videos with the exquisite Full HD experience offered by Polaris ID series stations. The solution offers immersive and impressive messaging to attract customers wherever needed.
Inspire
Having been tailored for any digital signage operation, this Posiflex POS terminal option delivers impressive multimedia content. This may, in turn, be used to inspire the target audience in your business.
Posiflex POS Box (PB Series)
Posiflex POS Box (PB Series)This is essentially an advanced compact POS box. It has been proven to be suited for most cash areas and retail sectors where space is at a premium. In addition to its compact design, the Posiflex PB series units deliver robust performance and optimal customer experience. 
The solution comes in numerous Intel CPU options, ranging from Intel Celeron to Core i7, allowing for scalable performance. Despite being so powerful, PB series terminals feature a rather small footprint. You will also find this solution to be expandable and configurable with a vast array of peripherals. 
Additional Posiflex Peripherals
What I like about Posiflex is the incredible variety of hardware solutions. In this sea of gadgets and gizmos, you can easily find the best solution for your business by custom building it to perfection.
For example, the Posiflex touchscreen display range offers every type of display you could ever need:
–        Customer-oriented
–        Rear-mount
–        Terminal-mount
–        Base-mount
–        Pole-mount
They come in all shapes and sizes, depending on your preferences.
When it comes to cash drawers, there's also a lot to choose from. The Posiflex cash drawer range includes:
–        Heavy-duty cash drawers
–        Compact cash drawers
–        Flip-top cash drawers
The Posiflex printer selection is also an impressive one. It includes several options to choose from, depending on the type of use: indoor, outdoor, or on the go. 
Final Thoughts 
Posiflex works tirelessly, in accordance with its customer-centric principle, to create superior technical features and intuitive interfaces. Posiflex POS terminal solutions feature an open architecture and support for cross-platform integrations. 
As a result, Posiflex offers some of the best self-serve Kiosks, integrated POS systems, touch and LCD displays, as well as Mobile POS solutions. This wide product profile offers a one-stop POS hardware and peripherals shopping experience. 
Whether it is for retail, hospitality, entertainment venues, or medical institutions, the Posiflex all-in-one POS terminal will more than likely meet your business needs.
Frequently Asked Questions
How to turn on a Posiflex terminal monitor?
To turn on a Posiflex terminal press and hold the power button for 3 seconds.
How do I reset my Posiflex printer? 
First, you'll want to turn the printer off. Next, open the printer cover and press the Feed button and then power your printer back on. The printer will make a beeping sound, then press the Feed button 2x. Close the printer cover and the printer will beep again, then print a factory default settings page and restart itself.
How to calibrate my Posiflex terminal?
Launch the USB Touch Calibrator and then click Start. Follow the instructions and press the center of each crosshair that appears. After the prompts, click Exit.
How do I connect to Posiflex cash drawer?
Visit the Posiflex website and download the OPUS driver. After the download is complete, right click on the file and click on Run as Administrator. Then choose install the Cash Drawer. Once the installation is complete, the Cash Drawer Configuration window will open.