(Last Updated On: 02/14/2023)
Written by Shahab Abbasi: Software Engineer/IT Specialist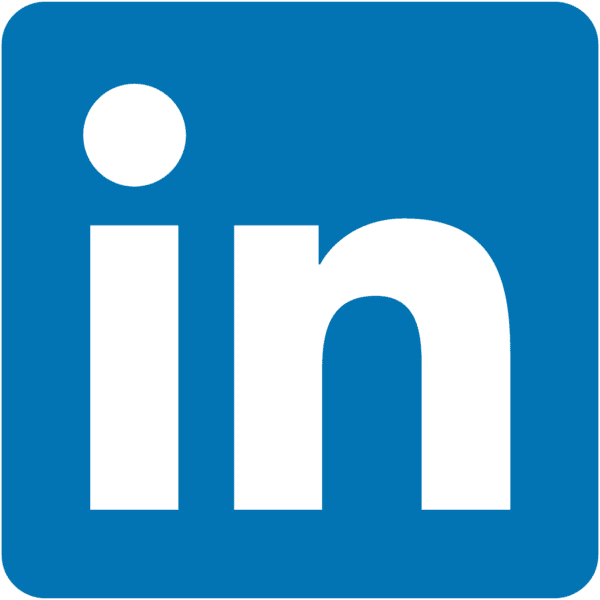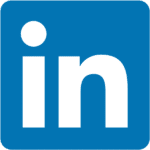 Affiliate Disclaimer: Our product review team dedicates hours of research, fact-checking and testing to recommend the best solutions to business owners. We earn from qualifying purchases through our links, but this does not influence our evaluations. Why trust our reviews?
Revealing the Actual Cost of Square POS System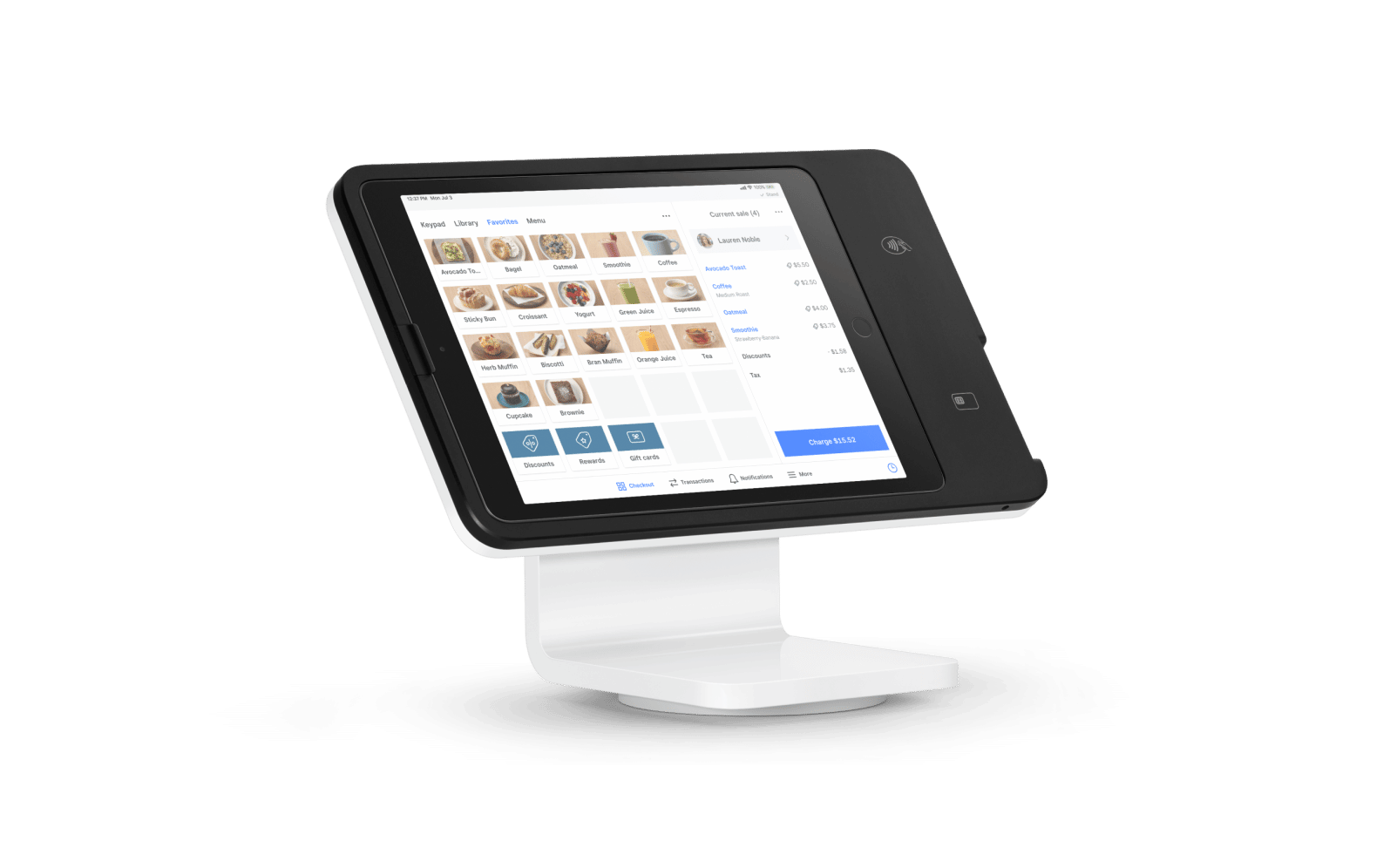 Your business' growth and management are dependent on your POS (point of sale). Because of this, it's important to understand the total costs of your POS system before you install it. With a POS system, you can check out customers, record sales, accept payments, and transfer funds to your bank account. It should also help you handle transactions more quickly (so you can increase sales and provide a better experience for your customers), make smarter business decisions, and address any issues that arise in real time.
With that kind of functionality, you shouldn't have to spend a fortune on a POS system. A server-based POS system is expensive to set up, maintain, and host due to its high costs of licensing and hardware. You will also need to pay for monthly maintenance fees to keep security and software up to date on the back-office servers.
Modern POS systems, however, are cloud-based, which lowers costs and improves security, scalability, and reliability. A POS system is typically composed of three parts: software, hardware, and payment processing. You have to pay for all of them, but you can determine which the best fit for your business is by doing a little research.
While Square is free POS software, the hardware & add-on costs can really add up. Here are some of the costs you need to be aware of if you're considering Square POS. One of the reasons that Square is such a popular POS platform, especially among small businesses, is because it's a free platform. Unlike other competitors, there are no monthly fees to get started, only a transaction fee. 
Square POS is a customizable and free software for small businesses. It also features a dedicated solution for the hospitality industry. In addition, Square offers a custom pricing model for merchants with a higher annual revenue. This system can help retailers manage inventory and grow their businesses.
Square has a simple interface and is easy to use. In addition to the basic plan, Square offers a suite of features including customer relationship monitoring (CRM), loyalty programs, reporting, and invoicing. Additionally, the Square app offers a dashboard and analytics that provide a clear view of business performance. Users can easily compare and analyze business performance and find out how to improve their operations.
Don't have time to read this whole review? Skip ahead to:
How Much Does a Square POS System Cost?
As long as you have access to a card reader, you can start using Square POS software and start selling immediately. A simple card reader runs as low as $10 (Square provides you with the first one for free). 
One you set up and start accepting transactions, that's where the expenses start to come in: 
2.6% + $0.10 per transaction for swiped, tapped, or inserted transactions

3.5% + $0.15 per transaction for keyed in transactions

2.9% + $0.30 per transaction for online sales
Depending on your setup, you may incur some additional hardware costs (see our full section on hardware costs below). Additionally, there are some advanced features that will require a monthly fee. 
Because there are no flat fees for the basic package, Square POS can offer an excellent return on investment for small businesses. When you only pay a small percentage of revenue for your POS costs, it minimizes the risk of investing in the platform. 
For a business that's on a budget, this places Square a cut above the competition, many of which charge monthly flat fees. For businesses that have higher revenues coming in, however, the costs will scale up much faster than with a flat-rate POS system. 
Thus, it's important to consider the size and scope of your business, and whether percentage or flat rate POS software is the choice that will maximize your return on investment. However, there are some additional options for large businesses as well. Square offers custom rates to businesses with a high sales volume. If your business processes over $250,000 in card sales with an average ticket size of over $15, you may be eligible for this program.
Square for Retail 
The Square for retail POS system was designed specifically for boutiques and gift shops of all sizes. A variety of advanced features are available, including inventory management, online sales, and check-out tools.
Square for retail offers three price tiers: free, Plus, which contains all advanced retail features, and Premium, which includes marketing and payroll tools. There is a free online store with unlimited products, transactions, and employee logins available in all options.
Learn more about retail POS.
Square for Restaurants
A Square for restaurants POS system is specifically designed for restaurants in quick-service, full-service, casual, and multi-concept models.
Learn more about restaurants POS.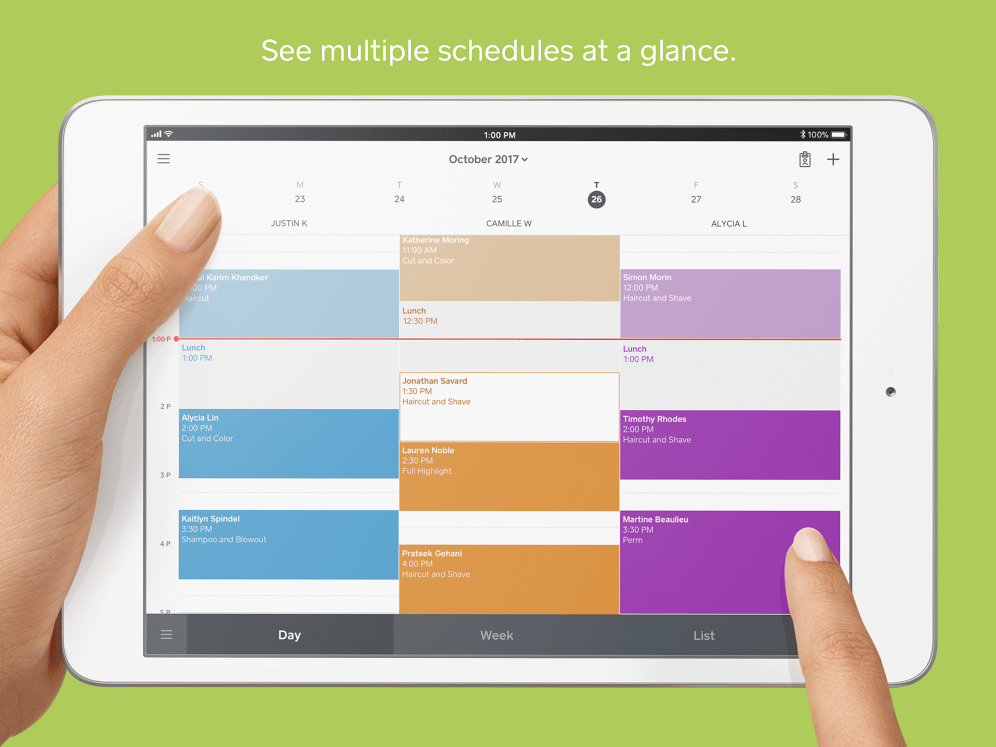 Square Appointments
Square appointments is designed for businesses and professionals providing service-based products and services. Among them are spas, salons, hairdressers, personal trainers, massage therapists, makeup artists, photographers, appointment-based retail, and consultants.
The appointments POS system is priced according to the number of employees in your company, unlike Square's other POS systems. All plans have the same features.
Square Point of Sale Fees
A Square cost is divided into three categories: per-use fees for payment processing, a monthly subscription fee for software, and any hardware you purchase. Square charges a 2.6% plus 10 cent transaction fee for in-person payments, a 2.9% plus 30 cent transaction fee for online payments, and a 3.5% plus 15 cent transaction fee for manual payments. There is no charge for the basic Square point-of-sale app; additional software and hardware features are available for an additional fee.
Square Online Fees
Every Square account includes basic POS software, payment processing, invoicing, and a Square Online store. Square's online store is integrated into the rest of its ecosystem and can be managed through the Square Dashboard, where products, orders, and customers can be synced. The paid version of your online store comes with a custom domain, no Square branding, and discounts on integrated shipping labels and real-time shipping calculations. A paid plan also includes advanced features like customer product reviews, abandoned cart recovery, and PayPal support.
Square Online Pricing Plan
Cost of Square POS System Equipment 
There is nothing wrong with free software, but if you want to use Square POS at your brick-and-mortar store, you'll also need to purchase some Square POS hardware. You can keep these costs down by using iPad payment systems, for example – in this case, you will likely only need to purchase a Square card reader or an iPad stand. The pricing for Square's hardware is also relatively straightforward. Aside from Square's basic point of sale app and its Square for Retail, Square for Restaurants, and Square Appointments software, Square offers free plans and tier-based pricing plans. Square's hardware offerings are outlined below
Square Card Reader

Square Contactless + Chip Reader

Square Stand

Square Stand Kit

Square Terminal

Square Register
Read more on point of sale hardware.
Products
Square Card Reader
Square Contactless + Chip Reader
Square Stand
Square Stand Kit
Square Terminal
Square Register
Price 

$10 per unit

$49 Per unit

$149 per unit

$149 per unit

$299 Per unit

Starting from $799 

For your info

Takes non-contactless payments.

Works with Android and iPhones.

Works with chip or Apple Pay.

Comes with integrated contactless and chip card reader.

Works with USBs

For 10.22 iPad (2021, 2020, 2019), 10.5″ iPad Air (2019), and iPad Pro 10.5″

Works with all major cards,

Takes contactless payments

Prints receipts

No tablet required

Works with USB and Ethernet.
Add-On Costs of Square POS System 
Square POS is certainly free to use, but there are numerous additional software add-ons to consider. These factors are likely to be important to your business. Midsize businesses will need some of these features (such as employee management), but small businesses likely won't.
Employee Management
Employee roles can be defined, clocking in and out capabilities are available, access restrictions for each employee can be set, and timecard reports can be generated for $5 per employee per month.
Square Marketing
Square POS allows you to create and track email marketing campaigns starting at $15 per month.
Square Loyalty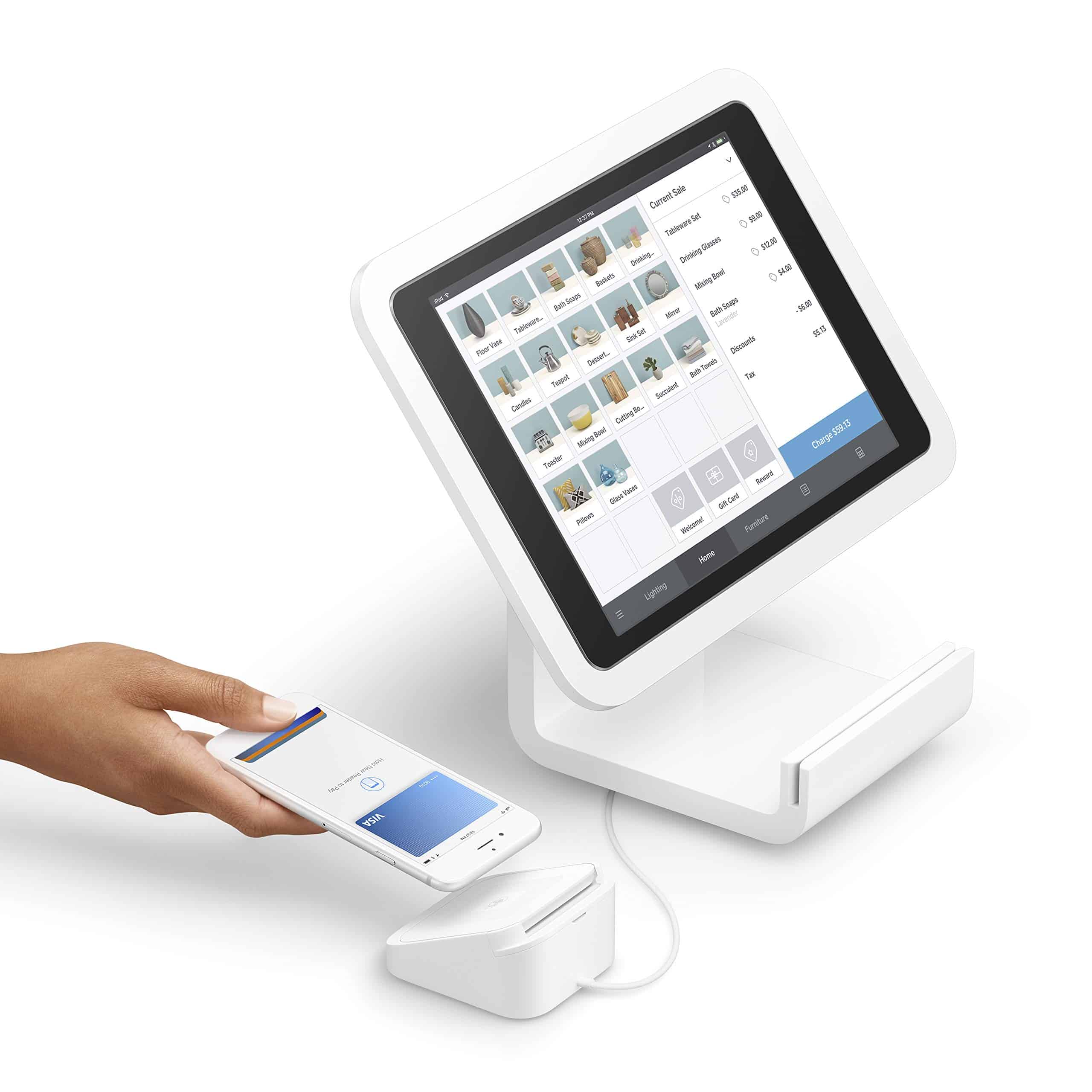 A loyalty program can be created for $25 a month. Digital punch cards and/or tiers of rewards can be acquired at checkout by customers. Approximately 37% more money is spent after enrolment, according to Square.
Gift Cards
Your POS can create gift cards, track activations, redemptions, and refunds. The cost of physical custom cards is 80 cents, while the cost of digital ones is 2.9% + 30 cents per transaction.
Square Payroll
Start tracking and recording your employees' timecards with Square payroll system for $29 per month plus $5 per employee.
Square Register Cost
If you want an all-inclusive register, either for an iPad or with a terminal included, this is where the costs start to go up. Here are some of your options for a Square POS register: 
$646: Square register for iPad plus contactless card reader and receipt printer
$1,329: Square POS full Register kit with Stand and receipt printer
While some people may get sticker-shock looking at that last price, an all-in-one register could be a valuable investment that your business can leverage for a long time to come.
Square POS Alternatives
While Square is a solid POS system, there are a number of alternatives on the market that could be a better choice for your business. We'll walk through a few of the top ones to make sure you're considering all the options. 
Vend POS
Vend POS starts at $99 for a single-location license, and includes features like inventory management, reports, payment integration, customer support, and more. What makes this platform competitive to Square is that they charge no payment processing fees. So if you make more than $3,800 per month in sales, this could be a better option.
Future POS
Future POS provides restaurants and hospitality centers with powerful and intuitive point-of-sale software. Their features include check-splitting and pre-authorized tabs, advanced security functions, multi-device back office, digital signage, powerful custom reports, and their proprietary POS hardware. Unfortunately, their pricing isn't publicly available, but we've done some digging and figured out that it's $69 to $79 per month, per terminal.
Revel Systems
Revel Systems is undeniably one of the most popular cloud-based iPad POS systems on the market. This robust platform features inventory management, online ordering, and state-of-the-art hardware. However, their pricing structure is less enticing: a $99 per terminal per month fee, a one-time $674 onboarding fee, and a flat-rate payment processing fee that's not disclosed on their website. 
Final Thoughts 
The great thing about Square is that it is accessible to smaller businesses. Companies of all sizes can try out the basic software by paying only a fee for the payment processing process and no extra charges will apply to their business, so there is little or no risk involved.
Consider these factors when deciding whether Square could be right for you. The multitude of add-ons Square offers should also be considered. Square's basic POS does not require a monthly fee, but its add-ons may change the dynamics of its cost-effectiveness in the long run. 
As a whole, Square POS is a great platform for delivering excellent value for your money. Get a free quote now from Square POS to get started. 
FAQs
Are Square's rates negotiable?
Yes, they do offer it if you select a restaurant, retail, or service business premium plan.
How much does Square charge per transaction?
Square charges 2.6% + 10¢ for swiped or tapped card transactions, or 3.5% + 15¢ for transactions where the card number is keyed in. Online sales are charged at 2.9% + 30¢.
Do you require a tax ID to use Square POS?
No, you don't need to have your tax identification number to have square POS for your usage but you will require a social security number to create a Square POS account.