The square pricing model is broken into two main products–Square for retail and square for restaurants.
In this detailed pricing guide, we dive into the specific costs of the two POS systems.




How Much Does Square Cost?
As you can see in the break down below, there is no monthly fee. Square is thus very suitable for new online merchants who don't have an established transaction processing history.


With Square Payments, merchants typically pay a flat rate of 2.6% + $0.10 for swiped/dipped/tapped transactions, 3.5% + $0.15 for keyed transactions, and 2.9% + $0.30 for online transactions.
Albeit there is no monthly fee, the company has recently introduced a flat start-up fee of $60.
S0quare's pricing policy means that small merchants are likely to pay a bit more for the transactions they process. On the other hand, bigger transactions will actually cost a bit less.
Square's Hardware Cost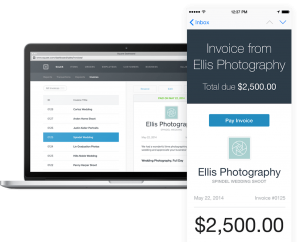 Speaking of hardware, the company offers card readers, tablet stands, receipt printers, cash drawers, and bundled kits, as well as many different POS devices.
Of course, you can use your own hardware to mount the system on, as long as it complies with Square's requirements.
That said, we advise you to you buy your card reader from Square directly.
Prices of Square's most popular hardware pieces
Basic Magstripe Card Reader
The first reader will cost you nothing, but each subsequent reader costs $10.
Chip Card Reader 
That device costs $35, but it can read only credit and debit cards with chips.
Contactless & Chip Reader
For $49, this is probably the best deal when it comes to buying card readers from Square, as it comes with a free basic magstripe reader.
Square Register
Square Register features a 13-inch screen with a 7-inch customer-facing display. The device supports magstripe, EMV, and NFC payments.
You can get the Register alone for $799 or buy the bundled kit including a USB cash drawer, USB receipt printer, and a stash of receipt paper for $1,329.
Square Terminal 
Square Terminal is a small credit card terminal with a tiny screen that can run Square Point of Sale. It also has integrated card readers for magstripe, chip cards, and contactless transactions.
It has even got a built-in receipt printer, while the sturdy battery is designed for all-day use. Square Terminal costs $399.

Square For Retail
Square for Retail is designed to help retail businesses with a large inventory. This iPad-exclusive system features a user-friendly interface optimized for search and scanning.
It also features three advanced reports that further facilitate inventory management.
Square for Retail will cost you $60 per month per location, with additional registers available for $20/month each. Transactions process at 2.5% + $0.10.
Square for Restaurants
Square for Restaurants focuses primarily on full-service enterprises. It has got completely different pricing, user interface, and more flexible support.


Merchants pay a $60 monthly fee per location for the POS, with the ability to add additional registers for $40/each.
Square charges 2.6% + $0.10 per transaction, the same rate as it now charges for transactions processed through its free POS app.

Square Customer Support
If you need help with Square POS's software or hardware, you can reach out to them via their Facebook page, Twitter, or email.
Their phone line is open Monday through Friday, 6 AM to 6 PM Pacific Time.
There's also a useful site, www.issquareup.com, which will tell you whether any of Square's services are having technical issues.