(Last Updated On: 02/12/2023)
Written by Software Expert Hamza Shahid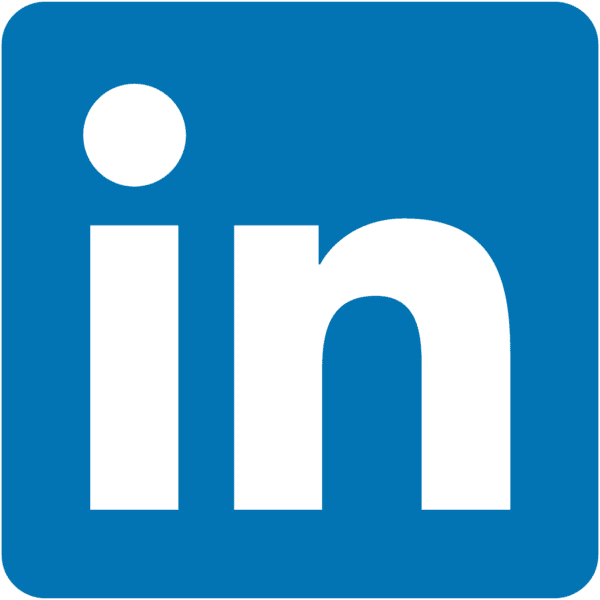 Affiliate Disclaimer: Our product review team dedicates hours of research, fact-checking and testing to recommend the best solutions to business owners. We earn from qualifying purchases through our links, but this does not influence our evaluations. Why trust our reviews?
Epos Now is a renowned point of sale (POS) and business management software provider for retail and hospitality businesses. It may be applied in such businesses as general retail, tobacco shops, liquor and wine, vape shops and apparel stores. 
Besides being easily scalable and full of helpful features, Epos Now can also be paired with a variety of credit card processors and more than 100 third-party applications, so your business can grow with it. In addition to embracing advanced technology and offering e-commerce support, if you do need new equipment, Epos Now offers hardware that can be purchased directly from the company. Epos Now is also compatible with third-party hardware and accessories.
ePOS Now

Overview

Pricing: Fair

Features: Good

Customer Service: Good

Complaints & Testimonials: Good

Integrations & Add-Ons: Excellent

Reviews:  Good
Epos Now POS System –  An Overview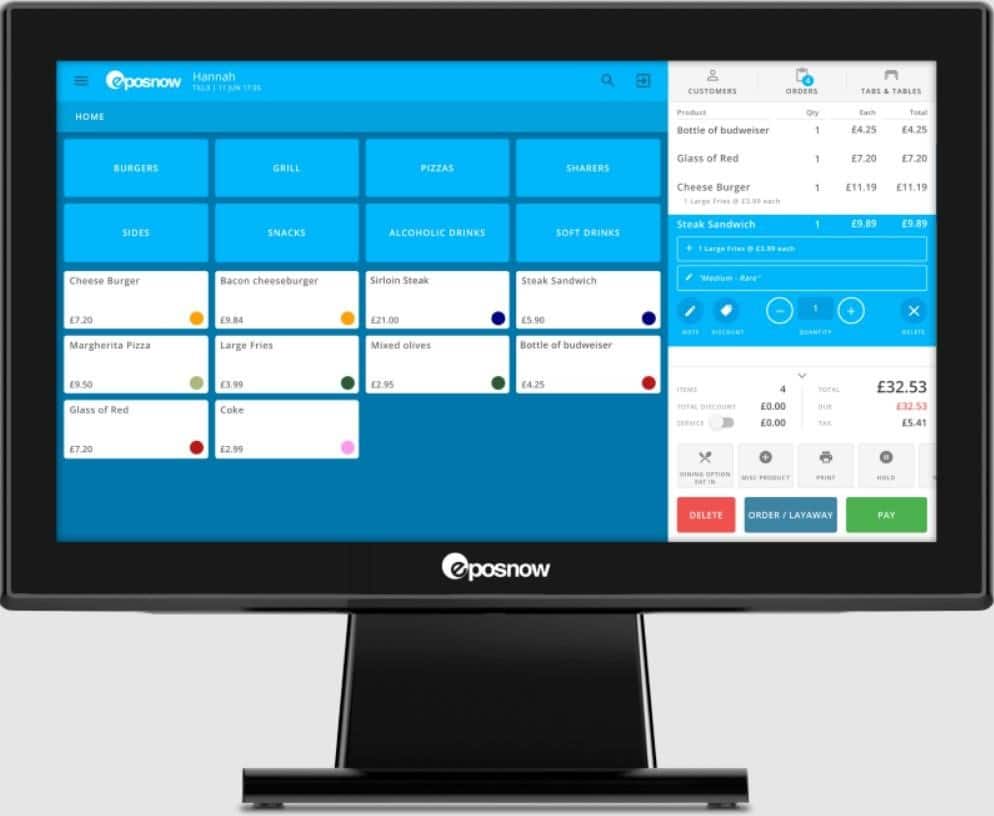 A dominant player in the retail and hospitality software industries, Epos Now is a point of sale system based in the UK that specializes in ease of use. This versatile, cloud-based POS system is compatible with iPad, Android, PC, and Mac computers. It's easy to manage and track inventory, set up customer promotions, integrate with your ecommerce site, accept reservations, and manage a customer loyalty program with Epos Now. The system does, however, come with some drawbacks, such as long-term service agreements, multi-year hardware leases, and an extra support fee.
Its user-friendly interface and guided walkthrough make it easy to learn and use. Epos Now is an affordable cloud-based POS solution for restaurants, hotels, and other businesses. It's compatible with Windows, Mac, and Android devices. It can also work offline. Other features include management of inventory, integration with an ecommerce site, and customer loyalty programs. Epos Now POS also has a multi-year service contract and extra customer support.
In addition to the cloud-based specialty POS software, the provider also offers proprietary hardware solutions. You'll be able to expand the functionality of your POS system by integrating it with the right apps from the App Store.  You will also get premium, 24/7 customer support by the provider. Throughout this Epos POS system review, you will learn why thousands it is a preferred retail and hospitality POS solution. 
What is Epos Now? A History.
Jacyn Heavens, a former bar owner turned entrepreneur, founded Epos Now in 2011. As Heavens couldn't find a point-of-sale (POS) solution at an affordable price point that met his bar's needs, he decided to create Epos Now, an easy-to-use, but comprehensive solution.
It has four offices, including one in Norwich and one in Sheffield, England, as well as an office in Orlando, Florida (the only U.S. outpost), and one in Coolum Beach, Australia. In addition to Yankee Candle, Walt Disney Pictures, and Universal Studios, Epos Now is used by more than 30,000 retail and hospitality businesses.
It is a cloud-based point of sale system for small to medium-sized businesses that require between one and four terminals. This system offers POS packages tailored to various industries, specifically in the retail and hospitality niches.
Epos POS System Alternatives 
| | | |
| --- | --- | --- |
| POS System  | Software Subscription Cost  | Best Suited for  |
| Epos  | Starting from $39.00/Month | Retail and hospitality businesses of all sizes |
| QuickBooks Enterprise  | Quote-Based | Contractor, wholesale, manufacturing, nonprofit, and retail businesses |
| UpKeep | Starting from $35.00/Month per user | Manufacturing, Fleet, oil and gas, Facilities management, warehousing, food processing, and churches |
| Xero | Starting from $9.00/Month | all small and medium-sized businesses as well as accounting and bookkeeping practices |
Epos Now POS Software – Salient Features
The Epos Now software solution offers such modules as a point of sale, customer management, and inventory management modules. The retail accounting module of the software includes such capabilities as purchase orders, general ledger, and payroll processing. 
The system is suited for use in various retail businesses. This may be attributed to the many industry-specific features the system has to offer, including;
Real time automated reports

Seamless Integration with Third-Party Apps

Wide Choice of Payment Processors

CRM system

Back Office

Inventory Management

Staff Management

Accounting Tools

Menu Management

Loyalty Programs

Integrations

Payment Processing Integrations
Pros and Cons of Epos Now
Pros
Features built-in accounting and CRM capabilities

Exceptional product and stock organization functionality

Backed by quick and reliable customer support

Offers improved POS and data security

Supports more than 80 third-party integrations

Free trial available

Easy to use

Predictable flat-rate pricing

Can be used in multiple industries
Cons
Long-term contract

No free customer support

Expensive hardware leases
Epos Now Software Pricing
The provider offers a 30-day free trial period for you to try software capabilities first hand. While registering for the free trial period, you will not be required a credit card, as is the case with some of the leading hospitality POS systems. 
The provider offers three main price plans to meet different business requirements and budgets. All the paid Epos software subscription plans include support for unlimited users as well as free software, and security updates. If this is your preferred POS system, here are the three pricing plans you should consider:
Standard ($39/Mo)
This is the most affordable Epos POS system plan and only offers a basic point of sale and business management features. The plan features email support, cloud reporting, help with set-up, and support for unlimited products. 
For such functionality, you will be required to pay a subscription fee of $39/month for the first register. Additional registers will be charged an additional $24/month each. 
Premium ($69/Mo)
This plan will offer you more advanced capabilities, including 24/7 telephone support, account management, and cloud reporting. The $69/month price is just for the first register, extra registers on this plan will be charged $45/month each.
Enterprise (Quote-Based)
This plan is priced based on the functionality you need in your business. Some of the capabilities offered by the Epos Enterprise plan include On-site support, Enterprise reporting, Enterprise account management, and support for unlimited products. 
With EPOS Now, you can get both retail and hospitality businesses the benefit of subscription-based pricing on its Complete, Handheld, and Tablet systems. The systems offer good value for money, and you can cancel at any time since there's no contract when you pay monthly.
System
Annual Cost
Monthly Cost
What you will get
Complete

 

$468

$39

EPOS software

Cash till

Cash printer

Handheld

NIL

$33 (plus $0 upfront)

OR

$18 (plus $170 upfront)

Support

Mobile device

Card processing

Tablet

$599

$39

EPOS software

iPad POS stand

Receipt printer

Cash drawer

Installation & Training
Epos Now Customer Service
Epos offers customer support through several channels, including phone, chat, and email. Their customer support professionals are known to respond swiftly, regardless of the contact method you use. 
According to the many users of this retail POS system, the customer support team at Epos is patient, accommodating, and helpful. As such, the provider is known to facilitate fast resolutions to many problems their customers encounter while using Epos Now.  The provider offers priority phone support 24/7, unlimited one-on-one coaching, and training. They also have onsite engineers available throughout the US.
Epos Now Credit Card Processing 
The Basics of Payment Processing
It may seem like a simple transaction when a customer swipes their credit card. Money goes from their bank to the business's bank, right? However, it's not that simple.
To transfer funds to a merchant, multiple parties work together. Usually, this process looks like this:
Payment processors often provide terminals for cardholders to insert their credit cards.

Upon receiving the payment, the payment processor verifies that the card is authentic and that there are sufficient funds in the cardholder's account.

A success message will be printed/displayed when the bank approves the transaction.

Funds are sent to the merchant's account by the payment processor.

Before the merchant can access the funds, they must clear within 1-3 business days.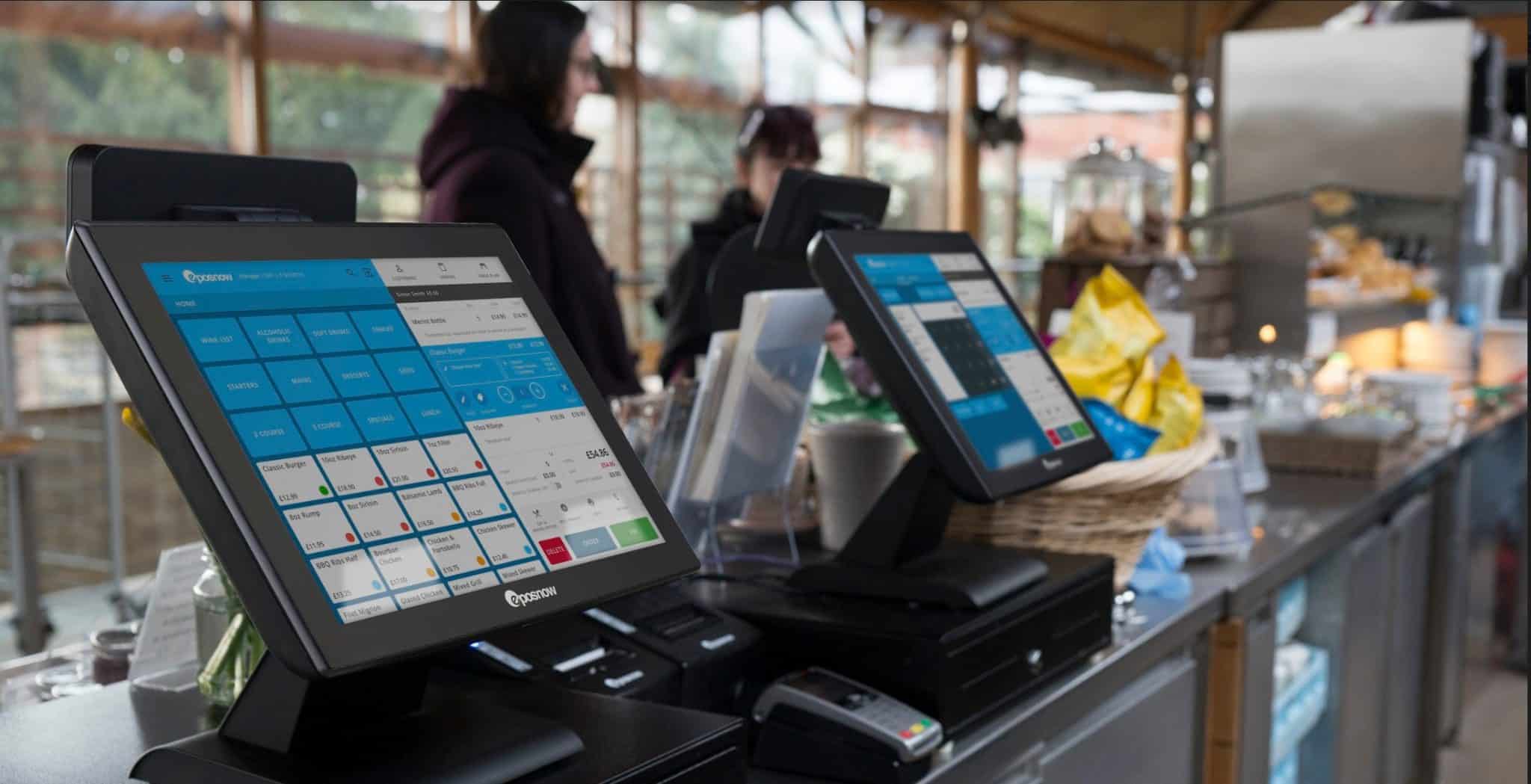 It is important to note that, although this process appears to be easy, it requires data to be sent back and forth between parties. Most importantly, the merchant will need to have an account, which cannot be a traditional bank account.
Business owners need a merchant account to hold credit and debit payments until the charges are cleared. Once the funds are cleared, the funds can be deposited into their bank accounts.
The merchant account can be obtained independently, but you will also have to coordinate which card companies you will accept and negotiate rates. When dealing with payment processing, you can work with a company that has relationships with banks and will settle funds on your behalf.
How Do Businesses Accept Credit Cards?
As mentioned above, business owners will need a few key items to accept credit and debit cards. 
For in-store purchases, you need:
A payment processing company

A card terminal

A point of sale system
For online purchases, you need:
An e-commerce website

A payment gateway
Accepting Credit Cards In-Store
In order to manage your business effectively, you will need to set up a POS system. The POS system will help you track sales, manage inventory, and perform several other functions.
Your POS system will communicate the total price to your credit card terminal as you ring up a customer. If they pay by credit card, your POS will scan the barcode or enter the product price. As soon as the customer inserts their credit card, the process will be initiated. After the payment has been verified, the POS will confirm the transaction and print the receipt.
An online payment processing company can provide you with a credit card terminal, allowing you to accept credit cards and process payments online.
A transaction fee is charged by most credit card processing companies for handling this process. These fees may be a flat rate or variable, depending on your credit card processor.
Accepting Credit Cards Online
You have several options for accepting credit cards if you have an e-commerce website. The most common e-commerce platforms are Shopify or BigCommerce. With these services, you can accept credit cards through a variety of payment gateways. With these services already incorporated into the platform, it's simple to register an account and make payments.
You will have to find the payment gateway on your own if you build the website using a traditional web builder like WordPress. You can set up the payment gateway using plugins, but plugins are the easiest way to do it.
If you choose, you can accept credit and debit cards through the Stripe plugin. Likewise, you can build an online store using the WooCommerce plugin and accept payments through its built-in payment system.
Epos Now POS Hardware and System Requirements 
Both Epos retail and hospitality software options may be used with compatible third-party hardware solutions. If you do not have existing hardware, you may source for compatible solutions on your own or buy your hardware components through the Epos website.
Epos software can be accessed from a computer or tablet. Its basic package includes a Pro-C15W touch-screen terminal, metal cash drawer, and 80 mm thermal receipt printer. It also comes with a subscription for payment processing and care and support.
Hardware solutions sold through Epos official website are fairly priced as the pricing includes installation, configuration, and training. Being one of the best cloud-based retail and hospitality POS solutions, Epos only requires minimal hardware to run. The system may also be deployed through a web browser, such as Safari and Google Chrome. 
Epos Now Hardware
With Epos Now, you can easily integrate your computer or tablet with the software, whether you already use a third-party POS system or wish to use your own. In addition to the touch-screen terminal, an 80 mm thermal receipt printer, a metal cash drawer, and your choice of hospitality or retail software, you can also buy the complete package. Installation is included. There is also additional Epos Now hardware available, such as a portable tablet.
How to Set Up Epos Now POS System
A step-by-step guide to walk you through the process of setting up your Epos Now system.
Assembling the terminal stand
Start by attaching the base of the terminal stand after it has been unpacked.

Ensure that the terminal is placed on a clean and solid surface with the screen facing downward.

The base should be slotted into the bottom of the stand and the four screws should be tightened until the stand is secure.
Connecting the power cable
Using the power cable, connect the power brick to the wall outlet.

Connect the power cable and turn on the terminal by inserting it into the power cable port on the bottom of the terminal stand through the gap in the base.

Place the terminal on a flat surface and turn the stand so it is 90 degrees away from the terminal.
Turn on your POS System
POS terminals require you to press the power button on the right to turn them on.
Network Settings
Connect to the Wi-Fi
Wi-Fi can be connected easily on Android devices by swiping down from the top of the screen and holding the Wi-Fi logo until the Wi-Fi menu appears

Wi-Fi should be turned on, and the Wi-Fi network should be selected. Hit the connect button after entering your Wi-Fi password.

Navigate back to the start screen after connecting to your network and hit 'retry'
Connect to the Ethernet
To connect via Ethernet, feed the cable through the gap in the base of the terminal stand, and plug it into the Ethernet port.
Connect your receipt printer
Connect the power brick to the printer's cable after removing it from its packaging.

After that, insert the printer's power cable.

In the panel at the bottom of the terminal, insert the other end of the USB cable into the top left USB port. The USB cable should be inserted into the printer's back.

Press the gray button to the left of the logo to open the printer.

Before placing the paper roll inside the printer, slightly unravel it.

Close the lid of the printer after pulling the paper end out.

On the front of the printer, turn on the power switch
Setup your cash drawer
Plug the hardwired cable into the back of the receipt printer from the back of the cash drawer.

Power adapters are not required for the cash drawer.

With the keys provided, unlock the cash drawer by turning them horizontally.
Epos Now POS Benefits
With Epos Now, you can manage your staff, track inventory, and generate actionable analytics.
Offers flexible management tools
In addition to offering flexibility in business management, EPOS Now also enables you to offer a better customer experience. Multiple stores can be uploaded in a variety of locations, and it is also capable of offering multi-channel service delivery, including online ordering and delivery, as well as multiple payment channels, including handheld systems, cash drawers, and mobile devices. Also, you can access all the information you need at any time, anywhere.
Provides staff and inventory management capabilities
For better visibility and transparency, EPOS Now allows you to manage staff and inventory. New hires and existing teams can be set up and on boarded. Additionally, you can receive expert guidance and training from the vendor, so your staff can maximize the platform. Keep track of your stock and products across multiple stores with Epos Now's inventory management tools. The system sends low stock alerts that remind you to reorder.
Analyzes and generates actionable data
With Epos Now, you get access to actionable insights into your business performance. You receive reports about your customers and employees, along with sales, margins, and stock information to help you optimize your sales.
Interesting Insights
In order to position your business for success, you need to understand its ins and outs. EPOS Now Retail systems offer the benefit of automatically collecting sales data from transactions and converting it into useful sales reports. You can get a clear picture of what your most popular products are and how your business is doing with these reports.
Using this feature, you can sort your inventory to see trending items, items with the highest profit, and items that are struggling to sell.
You will also be able to schedule your staff more effectively with these smart insights into your business. A well-scheduled staff is an effective staff. You will be able to identify the peak selling times so your staff is fully prepared. It's best to know that your insights are collected in real-time, so you can take action immediately.
Perfected Payments
All payments made through this system are processed at one flat rate. With Epos Now Payments, you never know who will walk through your doors or how they'll pay. You can also accept and process chip and pin, contactless, or remote payments with our electronic point of sale system. Additionally, we are partners with every major international credit card provider, so customers from all over the world can use their credit cards to purchase from your business.
Final Thoughts
Epos Now may be the best option if you need an easy-to-learn, all-in-one solution. With in-depth tutorials and an intuitive UX, this POS is accessible to some merchants, especially those looking for a POS that includes hardware, software, and processing. 
Initially, Epos Now does a lot right. Its POS system is so easy to use that employees can learn how to use it in just 15 minutes, so neither business owners nor employees will become frustrated by it.
Epos offers a fast, responsive, and intuitive POS and business management system for retailers of different types and sizes. The system allows you to customize powerful promotions, accept all payment types, and access a powerful booking solution for your business. 
With this solution, you may also customize receipts with images, and special offers, as well as monitor historic transactions. Exceptional support, hands-free installation, enhanced ease-of-use, and scalability or other aspects that make Epos Now a preferred retail POS system. Furthermore, this POS system is free to try for 30 days, so there's no reason not to take advantage of it. Get a free quote now. 
Frequently Asked Questions
Does Epos Now have good reviews?
While most Epos Now reviews are positive, there are some negative ones and complaints across the web. Epos Now currently has 4.5/5 stars on sites like Trustpilot.
Where is Epos Now based?
The company is headquartered in the UK, but offers US-based services through its Orlando office.
How much does Epos Now Cost?
There is a one-time fee of $449 for the hardware and software package; additional fees apply for support, additional registers, and certain integrations.
How many businesses use Epos Now?
More than 30,000 businesses use Epos Now, a cloud-based POS system. Despite being based in the UK, Epos Now is accessible around the world.
How does Epos Now work?
With Epos Now, you only have to buy custom hardware to use it. Taking payments, generating sales reports, and managing customer relationships can all be done in one place after set-up if you choose to pay monthly. You can cancel the service at any time.