(Last Updated On: 08/04/2022)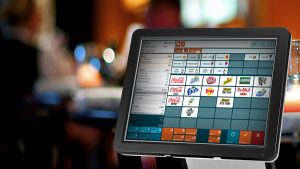 Restaurant Manager (RM) is one of the best all-in-one POS systems that are specifically developed for the hospitality industry. It features specialty features, including check splitting, real-time reports, and integrated EMV chip payment processing capabilities. 
It equips restaurant owners with all the tools they need to boost customer experience and grow their bottom lines. The provider offers a diverse range of POS solutions to suited all foodservice sectors, such as nightclubs, bars, chain operations, pizza & delivery, table service, and quick-service restaurants. 
Their product range includes RM Kiosk  RM handheld, and RM Tablet POS solutions, all of which are designed to allow for wireless tableside ordering and payment processing. Throughout this Restaurant Manager POS review, you will learn what makes it the best-in-class hardware and an industry-leading POS software solution. 
Restaurant Manager POS Pricing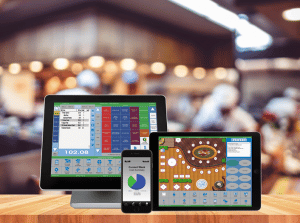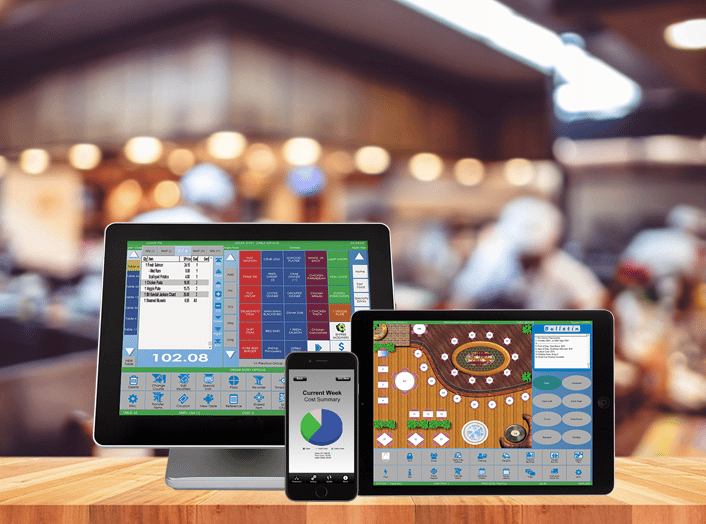 Restaurant Manager point of sale provider allows you to customize the solution to your specific business requirements. Even so, you will get the complete POS system for a low monthly price. The provider does not provide pricing details on its website.   
Reputable third-party sources have revealed that RM POS pricing ranges between $99 and $150 per month. The much you will end up paying will mainly depend on the type and size of business, the software solutions you need as well as on the type of operation you handle. 
The pricing may also vary from one reseller to another, with some resellers charging an installation fee of up to $250. Depending on your preferred Restaurant Manager reseller, you may also incur setup fees for on-site services. To get an accurate quote, you should contact your preferred RM reseller directly. 
RM POS Hardware and System Requirements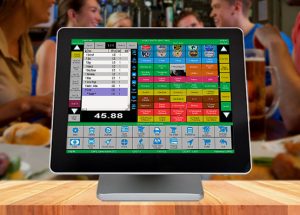 The POS Software supports two main hardware configurations: Restaurant Manager—a conventional touchscreen POS system, and RM Duet—which is a tablet/cloud-based POS system. While the two hardware solutions are platform-agnostic, your preferred hardware needs to meet certain RM compatibility requirements. 
While shopping for the right Restaurant Manager POS hardware, here are some of the important considerations you need to make:
Operating System Requirements 
Your Restaurant Manager's point of sale software requires you to have the right Point of Sale QuickBooks Interface (POSQBi) version. As such, you need to have your Windows operating system natively installed in order to support this program. 
The system can run on Windows 7 Pro, Windows 10 Pro, Windows Server 2001, or Windows Server 2016 operating systems. 
Hardware Requirements 
With the Restaurant Manager POS system, you are likely to be installing and running large applications. As such, you should go for hardware options that offer better performance. As a guide, here are the minimal hardware requirements for installing the RM POS software:
The system requires a minimum of 2.0 GHz processor, but is advisable to go for a 2.4 GHz processor or better. For a single user system, you need to have at least 1GB of RAM, and a minimum of 2GB of RAM for multiple QuickBooks users.
In both cases, you need to have at least 80 GB of hard disk drive space. For CD installation of the RM POS software, your preferred hardware will need to have a 4x CD-ROM drive as well. The display should be optimized for 1024 x 768 screen resolution, and 16-bit color or higher. 
Restaurant Manager Key Features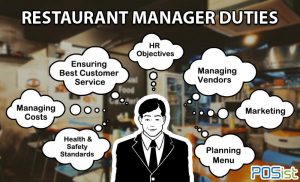 Would you love to have a POS system that offers the reliability of a traditional server-based system, and the convenience and functionality of a cloud-based POS system? The Restaurant Manager's point-of-sale system is designed to offer hospitality businesses the best of the two solutions. 
The solution has been proven to be highly scalable with numerous customization options. It is packed with an assortment of capabilities to help you turn tables faster, reduce wait times, and optimize your revenue. 
Some of the features that make the Restaurant Manager one of the best Restaurant POS systems include: 
Lighthouse Management System  
The Lighthouse Business Management System (LHBMS) is a cloud-based solution that is meant to offer your business a unique technological ecosystem. The mobile-friendly solution is available to RM Payments customers on either the Duet or the Restaurant Manager POS systems. 
For effective management of your business, the LHBMS is packed with an assortment of beneficial tools, including: 
Marketplace
This is a repository of the leading business management and monitoring applications. It offers all the applications you need to integrate, including Fisherman, DoorDash  Taffer, Sling, MailChimp, and Virtual Teaching Apps. 
As a merchant, this solution presents you with a seamless way of discovering, activating, and deleting such applications from one place. 
Dashboard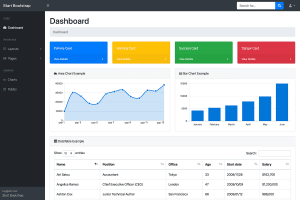 This offers you a detailed summary of the important reports and processes in your business. RM POS allows you to customize your Dashboard with a wide range of widgets, hence have the most useful information at your fingertips. 
For instance, you may have clocked in employees, daily top items, deposits, email campaigns, guests, labor statistics, and online reputation details displayed at a glance. You may also personalize your RM Dashboard to display payment methods, sales, social media, ticket turnaround, and voids. 
Online Reputation Management
The reputation will, to a great extent, depend on the reviews you get online from your customers. LHBMS allows you to monitor, and respond to online customer reviews in an effort to maintain a good brand reputation. 
The solution also features social media management tools that may be used to schedule posts, manage social media accounts, and monitor content performance. 
Customer Engagement Tools
Set up welcome emails, and promotional offers using built-in tools for improved customer loyalty. It allows you to create the perfect email in minutes as well as customer surveys. These will help you build customer relationships and boost customer loyalty more effectively. 
RM Payments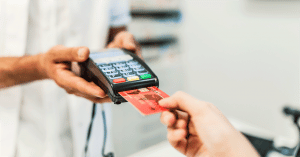 Restaurant Manager POS system features some of the best in-house payment processing services. This solution has been developed to offer a more integrated point-of-sale experience. The provider has a number of incentives to offer, for customers who shift to RM Payment Processing.
For instance, you will get a free upgrade to the RM v20 software for choosing the RM Payments solution. The solution has several other benefits to offer your business, including:
A Free EMV Terminal 
You will also get a free payments processing terminal that supports EMV chip card transactions with tip adjustment. This terminal is also capable of processing new MasterCard BIN card transactions. It will also ensure that you remain compliant with PCI and the new TLS requirements. 
An upgrade to EMV chip payments has also been proven to curb fraud and reduce liability in hospitality businesses. In this regard, the RM Payments processor is PA-DSS certified. 
Dependable Security 
The PCI-validated P2PE solution ensures that cardholder data does not enter the payment environment. This, in turn, protects your comers from any form of a data breach. Unlike some of the leading restaurant POS systems, RM payments use point-to-point encryption and are also PCI validated. 
The payments processor uses a tokenization solution to replace sensitive cardholder data with random alphanumeric values. Such a solution will come in handy for merchants who would like to protect their sensitive data. 
RM Online Ordering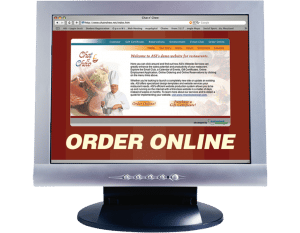 Take orders from wherever your customers may be. By allowing your customers the convenience of ordering at any time and from anywhere, the solution helps increase sales in hospitality businesses. The RM Online Ordering platform is also known to streamline operations and reach more customers. 
It will generate a new revenue stream for your business, and increase sales volume while lowering the associated labor costs. With Restaurant Manager, you will get a fully integrated system, eliminating the need for costly third-party providers. 
The online ordering platform has a horse of innovative capabilities to offer your business, including: 
Advance Ordering 
It allows your customers to place their orders whenever they find convenient, 24hours a day. The system allows you to take orders ahead of time as well, say a day or even a week before. In either case, the orders will be automatically fired to the kitchen at the right time. 
Restaurant Manager POS Alternatives 
| POS System  | Software Subscription Cost  | Best Suited For |
| --- | --- | --- |
| Restaurant Manager  | Quote-Based | The best all-in-one POS system for all food and beverage businesses.  |
| Open SimSim  | Quote-Based | Ideal for businesses with hourly employees, including restaurants, cafes, healthcare, security, retailers and education facilities |
| Open Table Restaurant POS  | Quote-Based | Helps Restaurants of all sizes manage their waitlists, guests' information, reservations, seating options, accounts, recommendations, and visit history. |
| 7Shifts | Quote-Based | Allows restaurant managers, owners, and employees optimize schedules, improve efficiency, and streamline communication.  |
Restaurant Manager POS Benefits 
Enhanced flexibility and scalability

A comprehensive back-office for remote access to reports and management

Supports automated price scheduling 

Offers local sales, service, and support  

Accurate and powerful core software
Possible Drawbacks 
New software features may require you to upgrade your server, which often comes at an added cost. 
Reduced Costs 
It helps restaurant owners lower labor as well as overall costs in their businesses. The RM Online Ordering solution is entirely automated. As such, you do not need to have staff ready to receive and process orders, as is the case with phone orders. 
Multiple Payment Types 
The online ordering platform allows your customers to pay using whichever method they prefer. In this regard, it supports all major credit cards as well as RM Gift Cards as a form of payment. Again, the solution will ensure that you are reimbursed as soon as possible.  Online payments will reflect in your account the next day. 
Robust Reporting 
Being one of the best fully-integrated restaurant POS systems, the Restaurant Manager is designed to tie all your operational reporting. Alternatively, you may set the RM Online Ordering platform as a separate revenue center. In either case, the system allows for easy reporting of all your online and in-store operations from a single location. 
Integration Support 
The Marketplace capability of the Restaurant Manager POS system makes it possible for you to manage all third-party integrations from one place. Marketplace hosts an assortment of value-added third-party applications that are redesigned to integrate seamlessly with the RM POS and Duet POS system. 
It allows you to choose and integrate the applications you need to your POS system for added functionality. 
Customer Support 
Restaurant Manager is headquartered in Silver Spring, MD 20903, USA. The provider offers reliable customer support through several channels. To get phone support, you may contact the RM customer support team through  1.800.356.6037 or 301.445.6100.
You may also use their fax services to have your issue resolved. Alternatively, you should just fill in the contact form on their website and wait for a customer support technician to call you back. 
Final Verdict 
RM offers a complete restaurant POS system that may be customized to meet varying business needs. As such, it allows you to tailor the solution for any type of foodservice operation, including quick service, pizza, and delivery, fine dining, and table service restaurants. 
The system features a broad spectrum of features, and capabilities to help reduce costs, as well as boost profits and the customer experience in your business. Get integrated inventory control, online ordering, real-time alerts, robust back-office, and mobile management capabilities. 
These have been proven to enhance profitability and efficiency levels while improving the customer experience in restaurants of all sizes. It is such aspects that make Restaurant Manager one of the best restaurant POS systems.