(Last Updated On: 11/14/2022)
Written by Business Expert Wale Ameen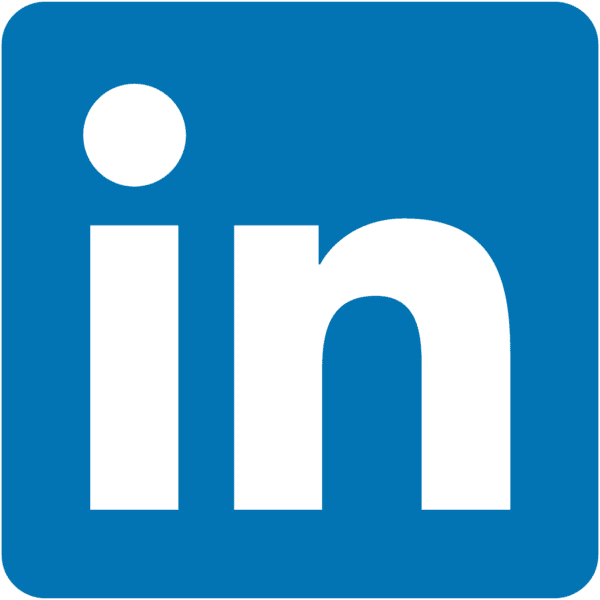 Affiliate Disclaimer: Our product review team dedicates hours of research, fact-checking and testing to recommend the best solutions to business owners. We earn from qualifying purchases through our links, but this does not influence our evaluations. Why trust our reviews?  
The Verifone P400 pin pad is a  future ready POS device. In this review, I will be dissecting all of its features and peculiarities to give you a sound overview for an informed buying decision.
Want to learn more? Check out our blogs on all POS hardware.
Verifone P400 Pin Pad
Overview

Built: Rugged and Durable
Display: Brilliant 3.5" LCD touchscreen With Corning Gorilla Glass Technology
Memory: 256 MB Flash 128 MB DDR, 
Processor: 32-Bit, Cortex A-9 RISC Processor
Security System: RSA, AES, and 3DES
Don't have time to read this whole review? Skip ahead to:
Importance of Card Readers In Today's Business Operations
Today's business world is such a fluid and fast paced one where there is so much demand from customers for a process that is smooth and bereft of any encumbrance or obstructions. 
Technological advances continue to ensure that various areas of business operations are automated and made seamless, thus improving the overall process in a business.
One such technology is the POS system. The modern POS system is an upgrade from the traditional cash register which now does a whole lot more than just serve as a storage for cash.
Card readers are an important part of the composition of a complete POS system. Card readers play an important role in facilitating the processing of payments from different payment types. In this
What Is a Card Reader?
Card readers are an important part of a complete POS system. They are small hand held electronic devices that come with an electronic sensor to read magnetic strips or the barcodes on credit cards, debit cards, and gift cards. 
The Verifone P400 is one such device that helps businesses process payments from multiple card types. 
In this detailed review, we will be looking at the features, pros and cons of the P400, its cost, and so much more. 
My Overall Impression of the P400
Having taken the Verifone P400 for a spin, my overall impression of the P400 is that it is a brilliantly designed card reader and it scores highly in the areas of safety, security, and speed of processing. The design and performance of the Verifone P400 are on par with the best devices of its sort, and it won't disappoint in any parameter.
The Verifone P400 features an aesthetically designed body frame that makes it a delight to hold, is portable and durable.
An Overview of the Verifone P400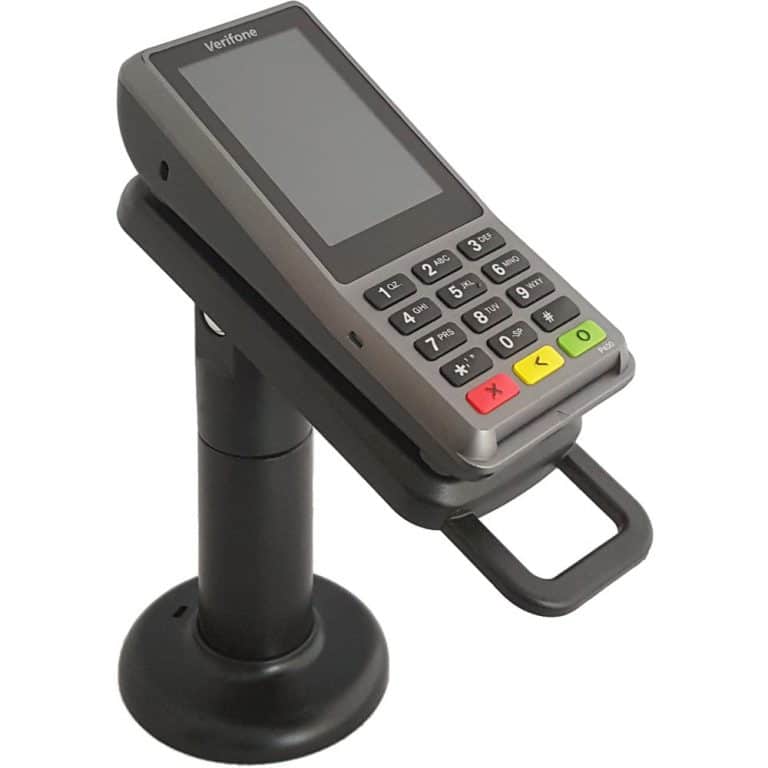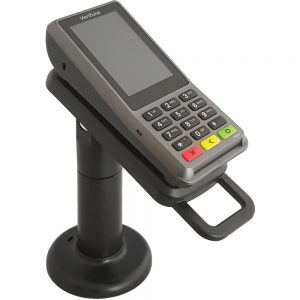 The Verifone P400 is one of the most advanced and effective pin pad machines produced by Verifone. Released in the year 2018, it has gone on to do beautifully well in the market among its contemporaries as it has been a mainstay for many businesses. Users love this device due to its design, lightweight build, and excellent features.
The Verifone P400 is simple to use and is highly customizable as well. This means that you can benefit greatly from this device as it contains numerous business solutions.
One of these is apps designed for commerce such as loyalty programs, card-linked offers, pay with points, etc. These make the whole experience even more refined and streamlined.
The Verifone P400 can be highly advantageous to business owners who are interested in enhancing productivity. That is because this device evinces a vast array of spectacular features and functions that elevate productivity levels for any business.
You can also be sure that your investment will be protected with the Verifone P400. That is because it is based on the latest version of the Linux Operating System. It is fitted with a large memory and a swift processor that further bolsters the security features.
All of these features combine to make the Verifone P400 one of the best devices in its category and capable of taking on any challenge or test with ease. The Verifone P400 and its features are what make it a winner, and I will be highlighting them below.
Features of Verifone P400
Lightweight and Attractive Build
Whenever one thinks of Pin Pad machines, the image of a large and bulky monstrosity comes to mind. This was the case in the old times and the previous models, but not anymore. The Verifone P400 is a clear example of this fact.
The Verifone P400 sports a comparatively compact and lightweight build, which makes it easier to operate and move about. This in no way means that the structural integrity has been compromised. This machine is strong enough to endure moderate impact or force without any problem.
Wi-Fi, Bluetooth, USB, and Ethernet Connectivity
You can opt for either of these choices if you want to connect your Verifone P400 to the available network. This is profoundly convenient and facilitates and makes the whole process smooth and free of hassle.
Large and Legible Screen
The Verifone P400 comes with a large and easily readable screen that allows for easier interaction and impact on the display. The screen is 3.5 inches big and sports Corning Gorilla Glass technology. Its graphics and display are crystal clear and readable as they are made from LCD.
You will most certainly find this feature to your liking and will improve the user experience exponentially as well.
Keypad Functionality
The Verifone P400 also comes with a secure and workable keypad. This is great since many users prefer to use a pin pad machine that contains a keypad. It contains 15 keys, and they are sturdy and strong. It's not as if they will buckle under pressure or break down easily.
They can perform all of the commerce-based functions with ease and are specially designed to please those users who prefer a keypad over the touchscreen module.
Powerful Processor
The Verifone P400 comes with a spectacularly strong processor as well. This processor is a 32-bit RISC processor with 600 MHz and 1500 MIPS features. The processor possesses ample power to ensure that all transactions and pertinent matters are dispensed in a timely and efficient manner.
Ample Memory
The Verifone P400 contains sufficient memory for processing any transaction or deal with ease. The total memory is 348 MB with 256 MB being Flash and the rest of the 128 MB dedicated to SDRAM. This memory capacity is one of the largest that you will find in any pin pad machine. With this, you can be sure there'll be no lagging or slowness in processing payments.
Plenty of Accessories
One thing that you will like about the Verifone P400 is that it comes with plenty of excellent accessories as well. These serve to enhance the user experience considerably. For instance, this device comes with a mounting adapter, stylus, privacy shield, etc.
Highly Customizable
The P400 is hugely customizable and, as such, its usage can be stretched to fit into many business use cases. With its business solutions, it provides you with apps such as pay with points, loyalty programs and card-linked offers.
Verifone P400 Specs Table
Physical Dimensions
6.6" L x 3.1" W x 1.7" H

Weight

0.38lbs

Display

3.5" LCD touchscreen With Corning Gorilla Glass Technology

Memory

256 MB Flash

128 MB DDR

Processor

32-Bit, Cortex A-9 RISC Processor

Security System

RSA, AES, and 3DES
Highlights of the Verifone P400
This is a card machine that you can fix to a specific location and integrates seamlessly with POS System

It contains a robust touchscreen that possesses plentiful capabilities of multimedia and audio

You can connect it with Ethernet, Bluetooth, USB, Wi-Fi, and RS-232

You can use it with different apps as well as customer loyalty for instance

It is highly user friendly and performs exceptionally well

Comes with enhanced security and end to end encryption 
What Are The Pros and Cons of The Verifone P400?
Pros
Well designed 

Highly secure with end to end encryption

Compatible with multiple payment types such as Apple Pay, NMC, EBT, and EMV

Comes with one year manufacturer's warranty
Cons
More expensive compared to others 

Requires long term contracts

Does not support digital signatures
What I Like About the Verifone P400
Sports a lightweight and attractive design

Durable and can last a long while

Can connect across Bluetooth, Wi-Fi, USB, etc.

Large and responsive Touchscreen with added keypad for convenience

Large Memory and powerful processor make it a strong contender in the pin pad machine category

Can connect to iPad as well through its nifty pairing function
What I Dislike About the Verifone P400
There isn't any inbuilt receipt printer in this device

A bit pricier compared to other brands on the market
Is the Verifone P400 Easy to Use? 
The Verifone P400 is an extremely easy to use device. It comes in a beautiful and ergonomic design with a bright LCD touchscreen display. Its redesigned EMV card slot makes it easy to accept and read cards, thus making it a faster processor. It also features Bluetooth and ample memory space, which adds up to a great user experience.
What Type of Businesses Is The Verifone P400 Pin Pad Ideal For?
The Verifone P400 pin pad is a dynamic card reader that any type of business in retail such as groceries, wine and liquor stores, as well as restaurants will find ideal to use along with their point of sale solution. It is rugged and built to withstand a moderately rough environment, and as such, businesses will find it suitable for their use cases regardless of the dynamics.
How Do Users Rate the Verifone P400 Pin Pad?
The Verifone P400 pin pad scores highly among users. My analysis of users' submissions on Trustpilot shows that several users acknowledge getting great and seamless support from the provider's customer support team. They also point to having a great experience using the device.
Overall, it scores a 4.4/5 on Trustpilot.
Verifone P400 Price: How Much Does It Cost?
The provider does not display the price of the Verifone P400 pin pad publicly on its website, and as such, you have to reach out for a quote. Alternatively, it is sold by a number of resellers on ecommerce platforms like Amazon and cardmachineoutlet.com. It retails for about $300 upwards on those outlets. 
Verifone P400 Setup
Here's how to setup your Verifone P400 pin pad device:
First, power your device

Turn round the terminal and open the tab on its back by pulling it up. 

Next, plug the adapter cable that comes with it into the back and close it. 

Next, plug the power cable into the adapter cable. 

Once you are done, go on and connect the power cord into the socket and hit the switch on button. 

This should power the device and it should power on automatically since it does not come with an ON/OFF switch.
How To Reset A Verifone Pin Pad
To reset your Verifone P400 pin pad, follow the steps below:
Do take note that by resetting the device, you will be taking it back to its factory setting and this cannot be undone.
First, on the Menu Screen, you are to press the number "4" on the keypad or the touch screen. This takes you to Maintenance
Next, you will be required to supply your Admin password and then press the green button to confirm this action.
Upon verification of your password, it moves to the next step but if the wrong password is entered, it goes back to step 2.
Next, press "4" on the keypad to select Reset Terminal. Once you press this, the terminal asks you to confirm that you want to take this step.
Press the green 'O' button to confirm. Once this is done, all the terminal info will be erased.
Once you press the green button, you will need to wait a while as the terminal will reset itself and reboot.
Once the rebooting process is completed, it will display a QR code terminal information . Upon scanning the following information will be presented/displayed:
Battery (S/N, Status)
Communication (IMSI, Operator, Radio Technology, Frequency, and RSSI)
Security (Keys Loaded)
Terminal (Model, P/N, S/N)
Scan the QR code with a barcode scanner or mobile phone if the local installation process requires the information. If the scan is not required, then simply press the green "O" button to skip it.
You will be required to provide the merchant order number. Input this and hit confirm and you will be all set once again to use the terminal afresh.
Verdict
All in all, the Verifone P400 is a most impressive and superb pin pad machine that can cater to all of your whims with ease and effectiveness.
This is probably one of the best devices in its category that you can buy at present. There are more powerful, more potent options available, yes, but they will cost quite a bit more as well.
Also, if what you are looking for is a smaller and more compact machine that can fit in your pocket, then the Verifone P400 is not the device for you. This device will be great for sitting on a tabletop while you use it. But you won't be able to fit it into your pocket because it is too large for that.
If you are looking for a durable, high performance, aesthetically pleasing, and responsive device at an appropriate price, then the Verifone P400 is for you. It will not let you down and will leave you satisfied with its exemplary features and unmatched performance.
Frequently Asked Questions
What comes in the box along with Verifone P400?
You get the following items along with this device
A Single Connector Cable x 1

A Power Cord x 1

An Ethernet cable x 1

A power adapter
How can I set up the Verifone P400?
First of all, you should turn on your P400 by connecting the connector cable to the port that is located on the device's bottom. Slide the cover into place so that the cable locks in place. Then plug the power adapter into the connector cable and the latter in a power outlet.
The Verifone P400 will turn on automatically after that. Now you will need to connect to the internet to get the ball rolling.
Do this by either using Ethernet for LAN connection or connect the device over Wi-Fi. Follow the on-screen prompts to complete the connection over the channel of your preference.
You can also opt to pair your Verifone P400 with an iPad for quick and satisfying transactions. Just go to the device pairing screen and search for the relevant device. Once it appears on the list, click away, give your password and connect with the iPad.
How do I reset the Verifone P400?
You can easily reset your Verifone P400 by going to the settings and making the necessary adjustments. Go to the reset option and enter your credentials. You will then be asked as to whether if you want to reset the device or not. Remember that doing so will erase all of your pertinent data from the device.
Does the Verifone p400 come with a Gift Card Acceptance Reader?
 Yes, the Verifone P400 is indeed equipped with a Gift Card Reader that can read almost all prominent types with ease. This is another factor that quite accentuates the significance of this device in our opinion.