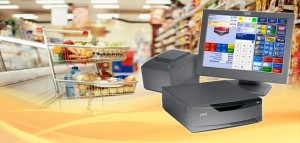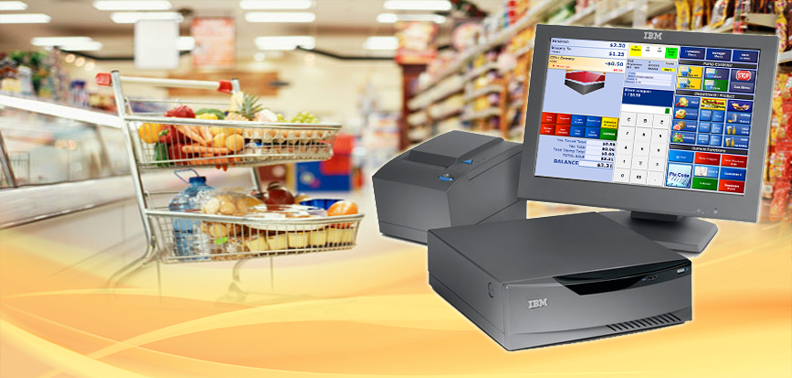 This article shall compressively discuss the most rated and patronized grocery Point of Sale (POS) system for the grocers who are in need of the system to aid the smooth running of their business.
Among the most patronized grocery POS are following: Epos now, Comcash ERP and QuickBooks.
All their details such as Price, Durability, Longevity and software compatibility would be extensively discussed one after the other.
#1. Our Top Pick For Grocery POS: EPOS NOW
Epos Now grocery POS is a retail management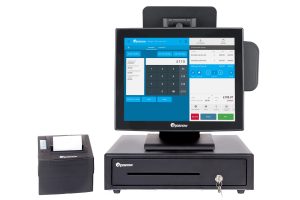 system that works tremendously well for small and mid-sized businesses, such as grocery stores.
It offers a Point of Sale module, integrated stock management, customer management and retail accounting including payroll processing, a general ledger, and purchase orders.
Epos Now is a cloud-based POS system that is iPad compatible with Windows, Android, and Mac. The hardware can be bought directly from the company or a third-party vendor.
About The Manufacture
Epos Now is a United Kingdom (UK)- based POS solution that specifically developed to ease the stress of use.
They also seem to specialize in speeding up expansion, since the CEO Jacyn Heavens introduced the software in the year 2011;
Epos Now has embarked on the responsibility of serving 30,000 businesses in One Hundred and Three countries across the universe. And the company Is not done growing.
The company has experienced a 150% year on year growth and recently ranked as the UK's 13th fastest growing technology company.
Epos Now is trusted by big-name clients like Universal, Disney Pictures and Yankee Candle.
Customer Service
Epos Now also serves US-based clients from their branch in Orlando and Florida.
Although several US-based clients claim they don't receive quite the same level of customer support as their British counterparts.
They can still reap benefit from the ease of use that all Epos Now system provides.
Additionally, Epos Now's inventory application assists to keep track of inventory reports, the supplier database, purchase orders and more.
Epos Now will also migrate all products and stock and customer data from your organization previous Point of Sale (POS) system to the new database as part of the integration process.
Their award-winning retail systems have official satisfaction rating which is almost 100%, well-deserved.
Features of EPOS NOW Point of Sale System
Full Stock Control 
Epos Now users are always entirely aware of their inventory levels because the system automatically eliminates unwanted supplies.
With Epos Now monitoring of waste and shrinkage while making sure you still have your best-selling products in stock.
The Epos Now POS system automatically raises purchase orders and manages inter-location stock transfers with ease.
Because of that, the whole stock ordering process becomes a breeze.
Epos Now Accepts All Bank Cards 
Kudos to Epos Now's global network of merchant partners, the system accepts all credit and debit cards.
 If you are worried about misuse, some employee's access can be limited to it till functions such as discounts making funds.
Lastly, you can allocate PINs to your staff and hide sensitive information like profit margins.
Versatile Use
The Epos Now system can be utilized independently, or be connected with thousands of applications, including online ordering platforms, and accounting systems.

Reporting is excellent through a customizable dashboard, giving an instant overview of your store across all devices and locations.
The user can access real-time reports on sales and employees' performance anytime anywhere and from any device.
With the custom dashboards, users can access vital information rapidly without repetition of individual's reports. The system is as responsive and intuitive, and it is fast and easy to learn.
It performs its function in both online and offline mode, so there is no need to close the grocery store when your internet connection is temporarily out.
Epos now caches all sales information and uploads it in the cloud as soon as your grocery store gets back online.
Through the web-based back office, users can add or edit product names and descriptions, access the application store, or start an automatic promotion.
Customizable Promotions 
This system makes it easy for a grocery store overseer to launch, set up and manage and maintain various promotions like meal deals, happy hours, or buy-one-get-one-free, etc.
You can share the robust online booking system over your entire network.

Thus, Epos Now is the suitable system for service-based businesses that need to take care of numerous appointments across different locations.
This POS system also allows you to design custom receipts with images for your store, launch special offers, and track the purchase histories of returning customers.
Loyalty Program & Other Features 
The grocery store managers with integrated Epos Now POS system can add customers quickly as they make purchases, invoice them, give them credit, and gather vital marketing information like mobile numbers and email addresses.

Other features of Epos Now Point of Sale System include the following:
Cloud-Based or Locally Installed

Specific Industry

Specific Size of Business

Hardware & Operating System Requirements: Epos Now is compatible with Safari, Firefox, and Google Chrome

Ease of Use: This POS system makes it easy for their users to log in for 30 days trial
Pricing 
Epos Now system is a subscription-based service. A merchant pays on a monthly rate to use the software and receive product updates.
However, its subscription does not include technical support. Merchants have to pay an additional amount ($39 or $54) monthly to opt-in to personalized help.
Epos Now also provides a free Thirty (30)days trial (it requires no credit cards), so one can try out the software for yourself before you decide to purchase a plan.
The following is a short breakdown of the Epos Now system pricing model.
STANDARD — $39/MO
$24/additional register

Unlimited Products

Cloud Reporting

Email Support

Help with Setup
PREMIUM — $69/MO
Cloud Reporting

24/7 Phone Support

Account Management
ENTERPRISE
Contact Epos NOW for a custom quote

Unlimited Products

Enterprise Reporting

Onsite Support

Enterprise Account Management

The system is affordable and comes with a free trial

eCommerce integration

Strong customer service

It is computer software compatible (Google Chrome, Safari and Firefox)

Epos Now accepts all kinds of credit and debit cards

Epos Now does not cope well with uploading of bulk inventory

The system has no commission management

Limited discount features

Poor customer service, the response from customer service unit may be delayed, and this may cause user panic.
#2. Our Second Pick : COMCASH ERP
Comcash ERP is also a cloud-based retail management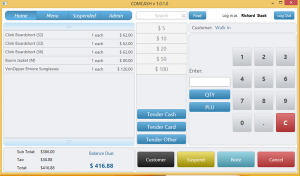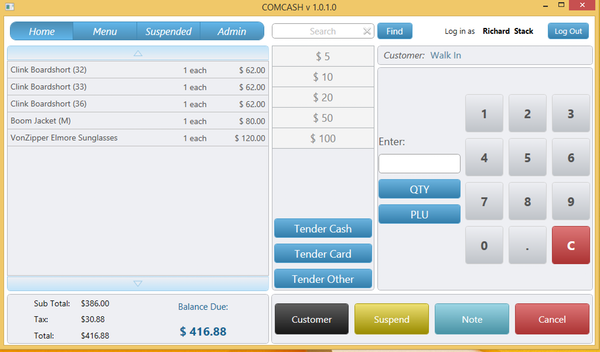 system that works for multi-channel and multi-location retailers.
Their Point of Sale module features multi-touch capabilities and makes it workable for users to navigate the system's menu similar to that of their iPad.
It can support lots of necessary hardware, including scanners, payment terminals, attached printers, and scales.
This POS system connects to the cloud in real time, but it can also run locally, in case your grocery store suddenly loses its Internet connection.
They created ComCashERP with the intention to provide proprietors with everything they would need to manage their businesses with one inexpensive, stable, and easy-to-use software solution. And they've succeeded on most fronts.
ComCashERP is a cloud-based service whose name shows it's more than just a simple point of sale system.
It stands for Enterprise Resource Planning, which is the technical way of saying the software organizes and arranges multiple data.
Any ComcashERP software worth its salt needs to hit a list of set criteria, POS functions, HR capabilities, customer relationship management.
accounting capabilities, Supply chain management, and access controls. ComcashERP satisfies these criteria, hence the ERP of the name.
Features of CompcashERP POS
ComCashERP FUNCTIONS ARE EXTENSIVE

We are going to highlight the main features that I think make ComcashERP stand out, and if I haven't listed something you're looking for.
Don't assume it's because the function is not there. More likely, it's because I got tired of typing.
ALL TENDER PAYMENTS COMCASHERP

Customers can also have "house accounts" with credit lines that it can make procurement and the ability to send out credit statements or invoices.
REAL-TIME REPORTING

You can access current register totals from all locations at any time.
SHIPPING INTEGRATION

The shipping module connects to all major shipping carriers like FedEx and UPS, providing real-time quotes based on weight, shape, and shipping methods.
Print out labels at the register, affix them on, and send your items on their way.
PRINTABLE PURCHASE ORDERS

Using ComcashERP does not mean you have to sacrifice company branding. Create custom purchase orders with your company logo and font.
SUPPLIER DATABASE

Keep track of your vendors including necessary contact info, and items purchased. It automatically connects to the POS system for the quick arrangement.
AUTOMATED REORDERING

Restock levels for products so the system can automatically generate and send purchase orders to your suppliers when your stockpile is waning down.
TRACK PURCHASE ORDER STATUS

Keep track of your purchases based on what has arrived, what has been received partially, and what has been gained damage.
PURCHASE REPORTS

Take a look at all your purchases for a certain period with easily accessible and understandable purchase reports.
EASY INVENTORY MANAGEMENT

View stocks at each store location or all locations combined with the smooth transfer of items between stores.
ComcashERP manages COGS (cost of goods sold) using the FIFO (first in first out) system.
You can generate multiple price lists through the inventory module so that pricing can be determined by location, customer groups, or any promotions/sales you might have.
Cost
All pricing category come with a 14-day free trial, which would not extort a credit card numbers from you.
Once you're persuaded, you can then upgrade to one of the paid plans listed below.
STANDARD
$200/month per location.
1-hour training.
EMV payments.
PRO
$350mo per location
Phone support.
Include everything in the standard edition.
ENTERPRISE
Pricing tailored to your specific situation.

Adequate elite support.

It is compatible with most credit card processors

It has strong shipping integration

Customizable loyalty programs as well

Powerful customer management functions

Higher cost than similar systems

It has a slightly upper learning curve to master

Some users have that stated the system is not entirely intuitive during first set up
#3. Our Third Choice: QUICKBOOKS
QuickBooks Point of Sale System is a retail POS system perfect for smaller grocery stores.
Its essential features include, inventory and customer management tools, QuickBooks are tablet-compatible POS, and cloud-based deployments are also available.
QuickBooks POS proffers standard Point of Sale elements such as inventory management, payments, and returns processing.
This function enables users to monitor products that are close to selling out and keep track of inventory and also place orders for items that need to be distributed.
The system also assists the users to track purchase history and purchase attitude by saving customers' data.
Grocery stores with integrated this POS can configure price tags and receipts set promotional prices, manage rewards programs and layaways. Managers can also ship packages using the Shipping Manager module.
The Point of Sale system automatically syncs with QuickBooks accounting software. Besides, license-based pricing and support are available via an online knowledge base.  
While all the fundamental element and functionality of a good POS system are there, along with the clear built-in integration with QuickBooks accounting software, this app continues to lag many of its competitors in many ways.
Despite making some recent improvements, like new pairing lower prices with the Microsoft Surface Pro tablet, QBPOS merely is not adapting fast enough in an increasingly competitive market.
The product is still on the expensive side — and that's before factoring in add-ons for gift cards and inexplicably poor customer service.
The primary consideration for would-be owners of QBPOS v12.0 is whether it stands up when compared to many of the more comfortable, cheaper cloud-based alternatives.
Though there are some benefits to having a locally installed point of sale system, they are few and far between (and growing thinner with each passing year).
Features Of QuickBook POS
EMPLOYEE MANAGEMENT

Only the Pro version of QuickBooks POS will track employee hours and commissions.
sending hours to other QuickBooks financial software such as Payroll or QuickBooks itself to ensure smooth management of payroll.
Additionally, security functioning enables the owners to customize access to specific functions on employee status, e.g.,
Owner, manager, assistant manager, or an associate, with the ability to establish new groups if mandatory.
CASH MANAGEMENT

QuickBooks Point of Sale system can safeguard income of the organization with no cause to panic.
DASHBOARD FEATURE

Provides a glance at your best and worst selling items, department sales summary, department sales graph, and sales over time.
IPHONE & IPAD INTEGRATION

A great addition with version 12.0 is the introduction of an application which syncs entirely with your back-end managed inventory and allows you to make sales and track stock from your android phone or tablet.
While you cannot download QuickBooks POS onto these devices, you can integrate with them using a mobile sync feature. You will need a "Go Payments" card reader to handle this.
FLEXIBLE RATE
One of this system best feature is its flexible rate, it is very easy to understand allows the user to choose the best fit for his/her store
Pricing Plans
This stage is where we start to see the old guard still functioning well, with pricey license fees and costs to advance from one version to the new trend—the kinds of things you rarely see with the SaaS model.
QuickBooks POS offers a 30-day free trial, no credit card required, but after that, you're looking at the following prices to keep using:
BASIC RATE IS $1,200: They gear the basic for the smallest of Mom & Pop stores.
PRO PRICE IS $1,700:   Pro gets you every feature offered to Basic users, and finally,
MULTI-STORE IS $1,900: This option will give you all the features provided to Pro users but the ability to use QuickBooks POS at multiple stores.
QuickBooks POS is easy to use

It has Built-in loyalty function

It is iPad and iPhone integrated

Ring sales with Barcode scanner

Works with Microsoft surface Pro4

Its customer service and updates are not free

Lack of hardware options

Lack of credit card processing options 

Poor customer service
The Need & System Requirements Of Grocery POS Software
Today's best grocery store Point of Sale (POS) and retail management solution is a full-featured and reliable.
Supermarkets and restaurant need a Point of Sale solution that is uninterrupted, working on grocery Point of Sale (POS) software that is wholly connected to the rest of the store.
Cash registers must perform more than the printing of receipts and hold of cash — the great POS system talks to analytics, accounting, inventory, and loyalty.
Grocery stores carry tens of thousands of merchantable items such as vegetables and fruit, meats, pieces of bread, and dairy.
Keeping track of merchandise volume and sales data will escalate profit and help avoid spoilage and stock-outs.
Though, in smaller retail outlets, POS displays are distributed by the manufacturer of the products, and also restocked and maintained by one of their regular sales representatives.
However, this is less prevalent in large business stores, and they can control the activeness of their suppliers for their enormous purchasing ability.
and prefer to use their material designed to be rational with their corporate store formation.
Hardware Requirements : The POS Monitors 
The displays generally covered with the branding for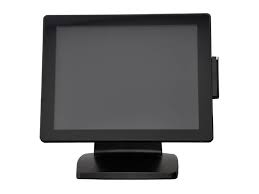 the product they are trying to auction, and are made out of cardboard or a covering over a plastic stand, all intended to be easily replaceable and disposable.
This lets designers full use color and printing to make the display visually enchanting.
Some screens are fixed or non-disposable; these may include lighting to make the screen more clear, and it may also contain a cooler, e.g., for drinks or ice cream.
Some are not more than a metal basket, with no design on the outside, merely showing a price; these types of display are more comfortable to refill.
Not taking enough time to analyze the benefits of grocery POS software can have unpleasant consequences for your business.  
There are also business owners, who don't fully understand the importance of software
and they buy the cheapest one they find, spending no time making sure it is right for their business.
Such business owners rarely understand how to use grocery POS software at its fullest and ignore the numerous benefits they could have.
If you buy and implement good grocery POS software and if you learn how to how to use it correctly, the benefits for your business are going to be skyrocket immediately.
Producers of software usually focus on the needs of a grocery store and come up with features that meet these needs.
Our Final Thoughts On Top Grocery POS Software
POS software is used in multiple businesses apart from groceries. We can use it in salons, restaurants, hotels and so on.
Companies from different angles need different POS software to use it at its fullest. Groceries, for example, might need features that are completely useless for other businesses.
It might also need more features than others. Business stores have to face one of the most competitive markets.
They need to make considerable efforts to keep their customers, and small details might matter more than in other industries.
Groceries can benefit from customer relationship management features.
A business that provides unique services for instance and might not need these doesn't have to make significant efforts to keep their customers.
It's not an easy task to keep pace with changes in the market and to always stay up-to-date with the expectations of your clients.
However, using grocery Point of Sale software makes things more comfortable than expected.
It enables users to have instant access to sales reports, you can also develop marketing strategies
And you can make use of personal information of your customers in marketing purposes.
All these would be more convoluted if it weren't for grocery POS software. Running a grocery store nowadays is more comfortable than it was a few decades ago.