(Last Updated On: 08/12/2022)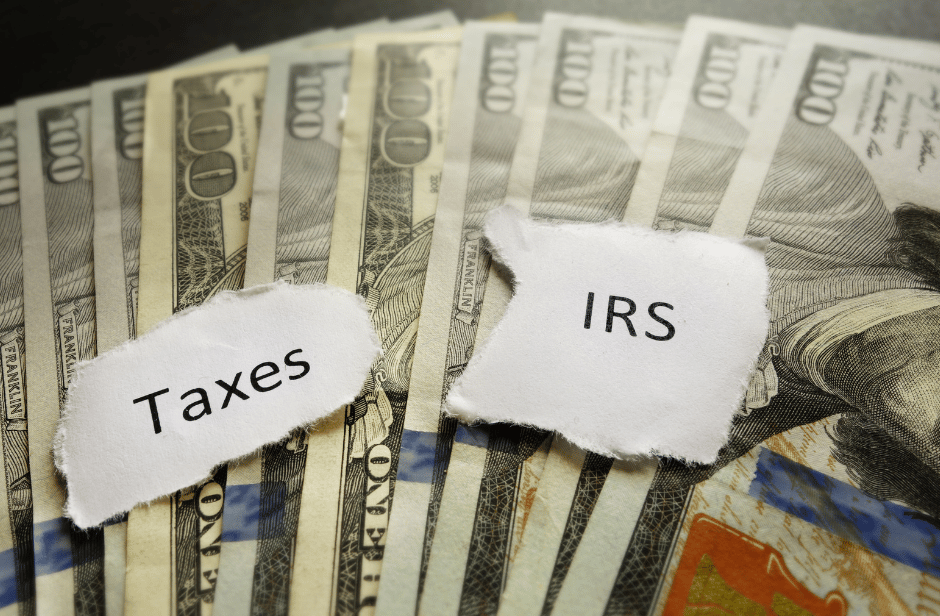 As business owners are starting to see the light at the end of the global pandemic tunnel, many have started to breathe a sigh of relief. However, there is one major aspect that could be another big gut punch for business owners across the board: the IRS. The IRS recently announced (1) that within the next year, they plan to increase business audits by 50%. As a business owner, investing in the right payroll system can help you to combat this to ensure you're in good standing when the IRS comes knocking at your door. (Plus – you can save time and money along the way!)
How Payroll Systems Help Business Owners
How often do you process payroll? Every week, two weeks, monthly? Regardless of the frequency, if you're like a majority of other business owners, you're probably spending way too much of your valuable time on your payroll. In a recent survey (2), 38% of employers reported they could spend more time focusing on their business if their payroll was out-sourced to a third party servicing company. If you've been running your own payroll, it's likely that you can relate. As a business owner, it's important that you focus your resources and time into tasks that can make your business more successful. Any tedious task that can be outsourced so that your efforts can be maximized is key to future growth.
Payroll obligations are not nearly as simple as they used to be. It's not as easy as just calculating employee hours, knowing their wage, and handing them a paycheck. Today, there are many more aspects that go into payroll that employers find themselves having to be well-versed in. Some of the many factors that have to be managed under the payroll task umbrella include deposits, attendance, PTO, quarterly/annual tax, retirement funds, workers compensation… the list goes on and on. Unfortunately, honest mistakes that are made in your payroll/tax filings can be extremely costly and detrimental to the success of your business.
The best payroll systems offer a solution for business owners. Payroll is able to be processed quickly and more efficiently, while employers can redirect their attention on more important tasks. Modern payroll systems are much more versatile than when these services were first introduced. Many other back-end tasks can be streamlined and delegated through your payroll software, such as tax documentation and filings. Not only can the software on the market today save you time, but it can also prevent you from making costly errors when it comes to tax filings. As the IRS ramps up their auditing efforts, one thing is for certain; when you're running your business – you want to make sure all your financials are in proper order so you can avoid getting penalized and fined.
Some of the most popular companies that are available on the market today for payroll are Quickbooks and Paychex. Let's get down to the nitty gritty and see how these two players stack up against each other to determine which one is the right fit for your business.
First time purchasing a payroll system?
What is Quickbooks?

Quickbooks is well-known throughout the world as one of the most popular accounting software platforms available today. Quickbooks offers accounting-related services for businesses owners to optimize the efficiency of every financial aspect of their company. Their company was initially founded as 'Intuit' back in 1983 by co-founders Tom Proulx and Scott Cook in California. Their company shifted and Quickbooks was launched years later in 1992. Today, there are approximately 4 million open Quickbooks accounts. The primary audience that Quickbooks aims to service are small to medium sized companies with up to 50 employees.
Quickbooks Payroll Services
The payroll service offered through Quickbooks is simply an additional subscription that users will be able to activate in their Quickbooks desktop software. So, if you are already using Quickbooks for other purposes in your business – great! All you'll have to do is activate the payroll subscription within your software in order to get started. There are three different feature packages offered in their payroll service: Quickbooks Online Payroll Core, Payroll Core with Simple Start, and Payroll Core with Quickbooks Plus. Previously, you may have seen these packages are also sometimes referred to as Basic, Enhanced, and Assisted plans.
All three of the different package options are full-service payroll services that will standard payroll and tax needs. However, each plan has its own unique features that will appeal to different business owners depending on your individual needs. All of the packages that they offer have a few common features, and the next plan up simply adds on features to the previous one.
Here is quick reference chart for what the 3 options have in common.

[Basic] Quickbooks Payroll Core
The most basic payroll package is known as Quickbooks Core. Core is the payroll standard for Quickbooks payroll services. If you choose to use Core, you can expect to receive the standard payroll features from Quickbooks which are full-service payroll, health benefits for your team, auto payroll, expert product support, and next-day direct deposit. There are no additional features offered with the Core package. Since it is the most basic package, this option is also the least expensive. The cost is $45/month + $4/employee per month.
[Enhanced] Payroll Core + Simple Start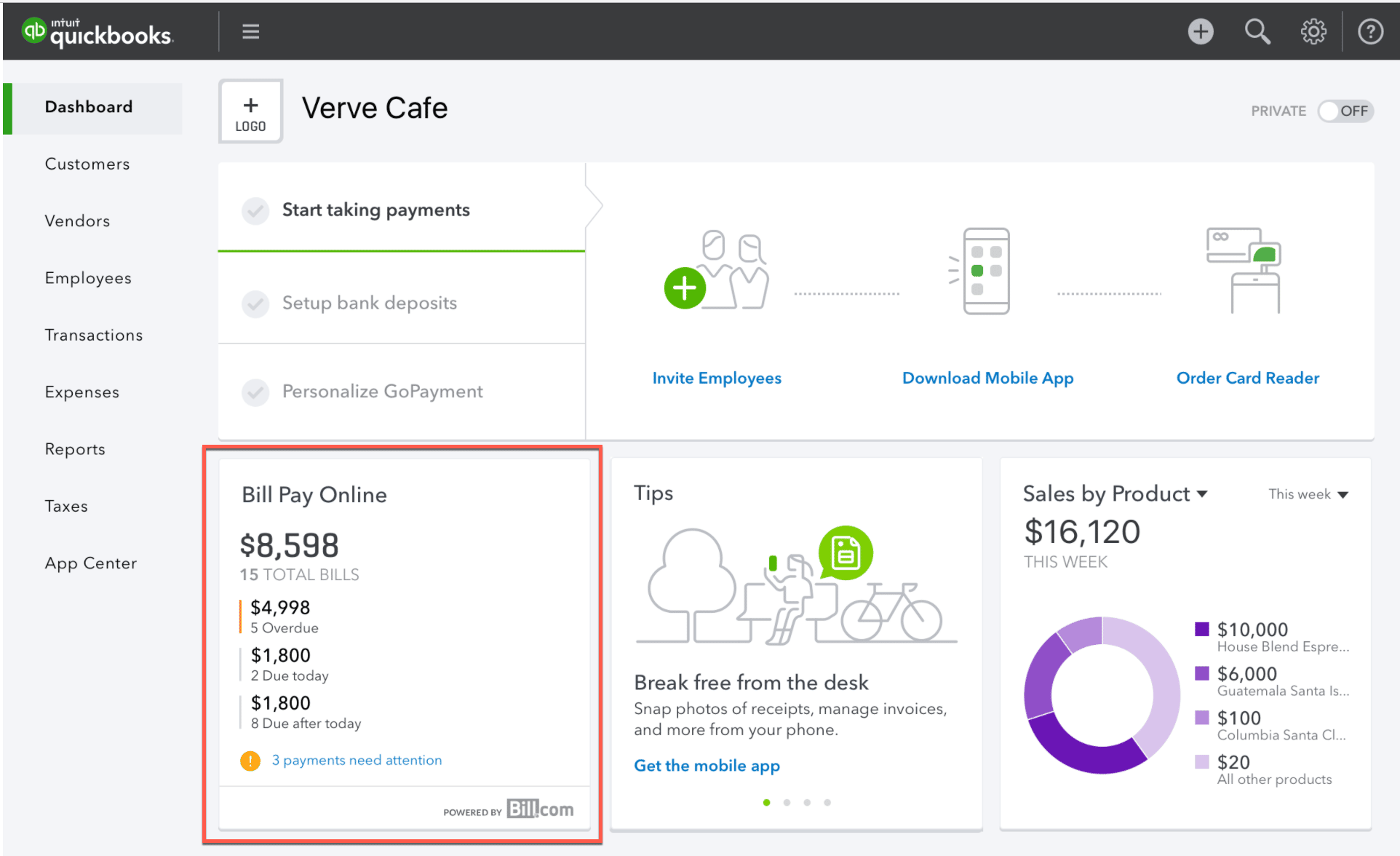 The next option is the line up is the standard Core + Simple Start services. In addition to all of the core features, simple start services offer a few extra perks to business owners that take your payroll a little more in depth. When using Simple Start, business owners can enjoy benefits like being able to track income and expenses, capture and organize receipts, tax deduction assistance, invoice and accept payments, basic reporting capabilities, and sending estimates. The cost of adding these extra features jumps up to $70/month plus $4/per employee per month.
[Assisted] Payroll Core + Quickbooks Plus
The most elaborate plan offered from Quickbooks includes the addition of Quickbooks Plus. On top of all of the features included with the previous plan, Simple Start, Quickbooks Plus will allow business owners to run more robust reporting, manage and pay their bills, track inventory, and manage 1099 contractors. This plan costs $125/month plus $4/per employee per month.
Quickbooks Payroll Ratings + Reviews
There are advantages and disadvantages to using Quickbooks as a payroll service provider. After filing through many consumer reviews, one of the major advantages to note is the usability of their software. Many users of the Quickbooks software reported that their dashboard was highly intuitive, easy to navigate, and efficient. Another perk is that if you're already using Quickbooks in another aspect of your business, the payroll software automatically integrates and deposits information to the correct places in your Quickbooks account.
The most common complaint among users of the software was the customer service. As Quickbooks has rapidly evolved into such a large company, it seems that their customer support has dwindled (not super uncommon for big businesses). If you are looking for a software that will provide hand-in-hand support or training, Quickbooks may not be ideal for you. Many reviewers stated that it was difficult to even get in touch with someone from their support team.
It should also be noted that if you are a Mac User, Quickbooks Payroll will not be compatible for you on the desktop version. Mac Users have to use the online version only.

Paychex has been around for quite some time now. Their company was founded back in 1971 by B. Thomas Golisano. Originally, Paychex was known as PayMaster. A few years later 1983, Paychex went public with an IPO (Initial Public Offering). Paychex raised nearly $8 million in the IPO. Since then, business has continued to skyrocket for Paychex. Over the years, their business has developed and grown, but their core mission has remained the same. The primary goal of Paychex has been to provide accurate and affordable payroll services to business owners. Like Quickbooks, Paychex also focuses on smaller to medium sized businesses. Their average client has 14 employees, and their company currently provides services to over 700,000+ clients.
Paychex Payroll Services
Similarly to Quickbooks, there are 3 different payroll packages offered from Paychex for business owners to choose from depending on their wants and needs. The 3 plans offered are known as Paychex Flex Essentials, Paychex Flex Select, and Paychex Flex Pro. The Essentials is their most basic package, with Select being the intermediate plan, and Pro being the most feature-rich plan choice. However, unlike Quickbooks, Paychex doesn't start with a standard feature set and build upon it with the next package option. While the packages do have some similarities, they each have their own unique offerings in terms of features and benefits. Let's break down each one.
[Basic] Paychex Essentials Plan
If you are looking to just test out the waters for your small business with Paychex payroll, this Essentials plan might be the one for you. Although it's their "basic" package, there are a ton of features for users to enjoy. With this plan, users can expect use of the Paychex mobile app, direct-deposit and on-site check printing, new-hire reporting, payroll tax administration, self-service options for employees, HR library and business forms, standard analytical reporting, general ledger reports, labor compliance kit, W-2 and 1099s, workers' compensation insurance, and garnishment payment services. Also, with this plan there are some optional services that can be added on at no additional charge. These extra features are a pay card for employees, financial wellness program, tax credit services, and an Employee Assistance Program (EAP). The EAP is ONLY offered with the Essentials plan. This package will cost you $39/month plus $5/month per employee.
[Intermediate] Paychex Select Plan
Moving on to the next available plan is the middle-tiered option known as the Select plan. The Select plan includes these features from the Essentials plan: direct-deposit, on-site check printing, mobile app access, new-hire reports, payroll tax administration, employee self-service, HR library, analytical repots, general ledger reports, labor compliance kit, W-2's and 1099s, and workers' comp insurance. In addition, the Select plan also includes a dedicated payroll specialist for your business, additional employee pay options, and access to the learning management system from Paychex. This plan does NOT include garnishment payment services. Also, you can add the optional services of pay card, financial wellness program, and tax credit services with no additional fees required. This plan requires a custom quote from Paychex.
[Advanced] Paychex Pro Plan
This plan is the most feature-rich package offered from Paychex. Essentially, any feature that you could expect from a payroll-related service, this plan will offer it to you. All of the features mentioned in the Select package are available with this plan. In addition, other features such as accounting software integration, state unemployment insurance services, onboarding essentials, employee screening essentials, and an employee handbook builder are included. The garnishment payment services are also added back into the Pro plan. The optional no-charge services include the tax credit services, financial wellness program, and pay card – the EAP is just not available through this particular package. This plan is much more HR focused, so if you are needing assistance with human resource management, this plan may be the right route for your business. This package also requires a custom quote from Paychex.
Paychex Payroll Ratings + Reviews
The wide variety of online consumer reviews of Paychex concur that their system makes it very easy to keep your payroll related tasks more streamlined and organized. The flexibility of their software makes it very attractive to business owners. Users are able to keep track of HR oversights, payroll and tax information, financial reporting, and more – all in one central location. The main complaint found among users are two things: customer support and reporting. Consumers have reported that the customer support service team can be extremely difficult to reach. The main issue seems to be that responses from representatives are just delayed, so an issue could arise if you're needing a prompt response. The second common complaint addresses their reporting. Many users suggested that the reports offered from the Paychex software could be much more intuitive with the information provided.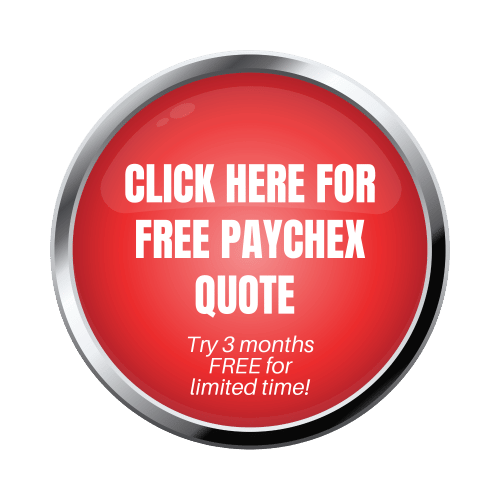 Paychex vs. Quickbooks – Which Payroll System is Right for You?
To determine the winner of this battle of the payroll systems, let's break down the major concerns into categories.
Pricing: Winner – Paychex
When it comes to the category of pricing, Paychex is the winner. The basic package from Paychex is a few dollars less than the basic package offered from Quickbooks. Although Paychex does not offer transparent pricing after their entry level package, they often run the special of letting their users try the software free for 3 months with zero obligations. In order to receive an accurate price, users will have to get a custom quote – but you do get to try it out for free.
Features Offered: Winner – Paychex
Paychex and Quickbooks both offer the standard payroll processing functionalities, tax reporting, and mobile app access, but Paychex takes the trophy in this category. Not only does their system offer a wider variety of features, but their company also offers more advantages for employees as well. Paychex allows business owners to pay their employees in many different ways, such as direct-deposits, checks, and pay cards for instant payment access. In addition, Paychex provides more employee-targeted features and benefit enrollment options as well as HR focused solutions.
Consumer Reviews: Close-Call Winner – Quickbooks
On the same popular review website, we compared the user star ratings of both of these companies. Quickbooks won, but it was a really close call in this category. Quickbooks had a 3.7/5-star average rating, while Paychex, had a 3.6/5-star rating.
Ease of Use: Winner – Paychex
According to many online reviews and after interacting with both software interfaces, Paychex Payroll wins this category. Both Paychex and Quickbooks have been reported to have quick learning time, however their visual dashboard is a tad bit more visually appealing and user friendly than Quickbooks.
Customer Support: Winner – Paychex
Quickbooks has 24/7 support offered through live chat, and limited hours of phone support. Paychex offers 24/7 support. It has been reported from both systems that their phone/chat support can be inconsistent. However, Paychex is unique in that they have a dedicated team of payroll experts available for assistance when you are subscribed to one of their advanced tier packages.
The Final Verdict
With both of these companies, business owners are able to access cloud-based payroll software to assist them with payroll and payroll related administrative tasks. If you are just a small business owner looking for a really basic system to run payroll, OR if you are already used Quickbooks for accounting, Quickbooks may be the best option for you. However, if you are looking for a more robust option that offers a greater variety of functionalities and administration possibilities, we believe that Paychex has the advantage here and take the trophy for the overall winner in this battle.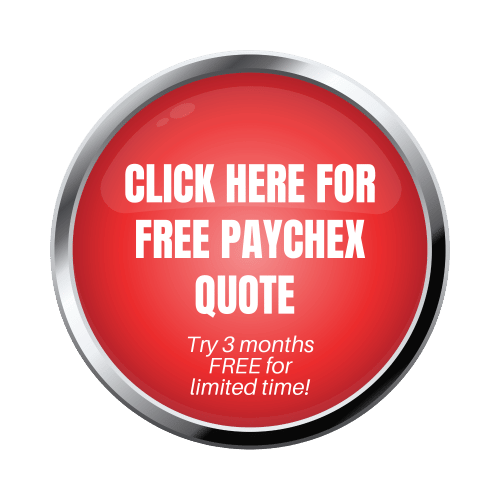 Want to browse more payroll system options? Click here to see a comprehensive list of the best-rated systems of the year.