(Last Updated On: 06/01/2022)

QuickBooks for restaurants is a uniform system of accounts that will help you maximize the value of your financial Information. As a tool, this program allows for easier management of ongoing restaurant operations. 
Food trucks, restaurants, and catering business owners may use this program to maximize and manage cash flow, as well as track income and expenses. QuickBooks will also help you collect vital information, report, and process sales tax more efficiently.
The solution will also equip you with the data you need to manage costs and make smart business decisions. Throughout this QuickBooks review, you will learn what makes the solution stand out from other accounting programs. 

QuickBooks for Restaurant Alternatives 
| | | |
| --- | --- | --- |
| Accounting Program  | Price  | Multiple Currency Support  |
| QuickBooks  | Starting from $12/Month | Yes |
| Xero  | Starting from $9/Month | Yes  |
| FreshBooks  | Starting from $7.50/Month | No  |
QuickBooks Benefits 
Features inventory tracking capabilities 

Allows for easy monitoring of food, and beverage sales, and processing of transactions

Capable of generating customized reports 

Offers tools for generating and optimizing employee schedules 

Gives you a complete overview of operating expenses and accounts payable

Interfaces with a range of beneficial Point of Sale Apps 
Possible Drawbacks 
Depending on the services you add, QuickBooks can be costlier than other services. Again, their customer support is not so dependable, you just have to leave a message and wait for them to call you back. 

QuickBooks for Restaurant Pricing 
Intuit QuickBooks accounting solution may be deployed over the cloud or on-premise. In either case, you will have a number of price plans to choose from. Either if the QuickBooks option is suited for small sole proprietors, partnerships, and restaurant corporations. 
Regardless of the QuickBooks price plans you choose, you will get free unlimited support. The provider also offers a 30-day free trial, and let you cancel your subscription at any given time, without any obligations. 
Depending on your business needs, these are some of the QuickBooks price plans you should consider: 
This plan will come in for any small restaurant, regardless of the type. It allows you to track income, expenses, sales, and sales tax. With the QuickBooks Easy Start plan, you will be able to capture and organize receipts, automatically track mileage, and run all the relevant reports. 
You will also be able to invoice and accept payments, maximize tax deductions, and even send estimated. The plan also supports progress invoicing. 
This plan offers such capabilities as tracking of sales, sales tax, income, and expenses. It will also allow for the capturing and organization of receipts as well as automatic tracking of mileage. This QuickBooks plan allows restaurant owners to maximize their tax deductions, send estimated, and run reports. 
In addition to multiple user support, this plan allows users to manage bills and payments and process multiple currencies. 
This plan is best suited for tedium-sized restaurant businesses. In addition to the features and capabilities of the Essential and Easy Start plans described above, the Plus plan has a few more capabilities to offer. 
It supports multiple currencies and offers time and inventory tracking capabilities. It is also packed with the tools you need to gauge and keep track of the project's profitability. 
This is an Intuit QuickBooks subscription plan that is specifically designed for freelancers. It is best suited for sole proprietors who need to file a T1. Even so, it will also help you keep an accurate track of income and expenses, as well as monitor sales and related tax. 
It is also capable of capturing and organizing receipts, running reports, and automatic tracking of mileage. With this plan, you will be able to invoice and accept payments and be able to sort business and personal transactions accordingly. 
QuickBooks Features and Capabilities for Restaurants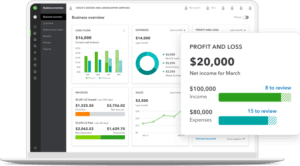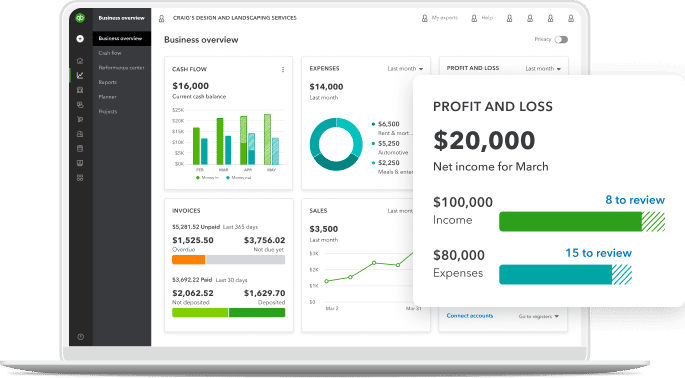 Whether deployed on-premise or over the cloud, QuickBooks is ideal for restaurants of any type. However, its features and capabilities limit the usage of this solution in smaller businesses. The software comes in different versions to suit different applications. 
For instance, it is currently being offered in QuickBooks Pro, QuickBooks Online, and QuickBooks Enterprise. Regardless of your preferred version, QuickBooks guarantees some of the best workflow automation and integration in the industry. 
Discussed below are so e of the capabilities that make QuickBooks stand out from other accounting programs:
Cash Flow Management 
Managing cash flow in a restaurant has never been easier than it is with QuickBooks for Restaurant. This feature allows business owners to manage their business finances and forecast their cash flows. It will also equip to with valuable and actionable insights regarding your finances. 
Stay prepared by forecasting money-in and money-out transactions. This software will accurately forecast such transactions for a period of 30 to 90 days. Your data imports and syncs automatically for real-time cash flow analysis, without the need for multiple spreadsheets.
Sales Tax Automation 
QuickBooks makes the calculation of sales tax a lot easier. You only need to add sales tax to an invoice in QuickBooks, and the system will automatically carry out the relevant tax calculations. The solution calculates sales tax based on different attributes, including location, date, type of service or product, and customer. 
Other sales tax calculation aspects you will come to like about QuickBooks include: 
Product Categorization
Sales tax calculation rules tend to vary from one state to another. Categorizing your products or services makes it easier for QuickBooks to apply the relevant tax rules. QuickBooks is designed to always apply the correct tax rate in every transaction, based on the product category and the location of the sale.
Real-Time Figures 
Get to know the much you owe or are owed in real-time. The Sales Tax Liability Report allows you to view your sales tax information at any time. It will keep you updated on your taxable and nontaxable sales, with all figures broken down by tax agency. 
Bill Management
Organize and manage your bills online with confidence. With QuickBooks, you can accurately monitor and pay all your bills on time. The solution organizes all your bills in one place, ensuring that you never miss a thing. 
It will make it easy for you to track due dates and make payments directly in QuickBooks. You may also schedule them in advance for easier, and faster expense management. QuickBooks offers flexible ways to settle up. 
For instance, you can pay your bills online for free via bank transfer or debit card. You will be able to pay multiple vendors at once, with the ability to choose how they receive their funds. Other bill management tools offered by QuickBooks include: 
Automatic Recording and Tracking 
Any bills you settle by direct deposit or check will be automatically recorded and tracked by QuickBooks. As soon as you connect your business or bank account, QuickBooks will automatically import your transactions, and match them to respective vendor's invoices. 
Defer Bills 
Control your cash flow by postponing the payment of bills. You can defer payments with a credit card, and earn rewards in the process. This will buy you some time before your money-in becomes money-out. This is offered at a small transaction fee per transaction. 

Partial Bill Payment 
QuickBooks makes it easy for you to make partial bill payments. You just need to enter the amount you would wish to pay. The system will automatically keep track of everything still owed on the bill. It will keep track of bill due dates, ensuring that they are paid in time. 
Inventory Tracking 
Inventory tracking is only available on QuickBooks Online Advanced and QuickBooks Online Plus. This feature gives you a complete overview of what is in stock, and on orders. It keeps track of your restaurant inventory with real-time reports and updates. 
It is designed to monitor every product you buy and sell. In this regard, quantities will be updated automatically as you work. Get to know what is on-hand and prevent stock shortages. It equips you with the tools you need to avoid over and understocking as well. 
Other QuickBooks Online Inventory management capabilities include: 
Inventory reports are easily accessible, allowing you to instantly see your best sellers, total sales, and total taxes. The Inventory Summary report gives you precise details on exactly what products you have in stock. QuickBooks Online Plus and Advanced plans also come with a variety of reports to make inventory tracking easier for restaurant owners. 
QuickBooks will help you stay ahead of backorders by sending you real-time notifications when it is time to order. While receiving the inventory, QuickBooks will convert that purchase order (PO) into a bill. This will ensure that you pay your vendor on schedule.
QuickBooks supports integration with leading e-commerce platforms. This will ensure that you remain in sync with your online sales as well as the inventory levels. In this regard, you can easily integrate with such platforms as Amazon, Etsy, and Shopify. 
With Amazon, the solution allows you to create a master inventory list, and then sync all products across all your channels. As for Etsy, you can integrate sales data to your QuickBooks Self-Employed in order to get instant insights. 
Integrating your QuickBooks to Shopify allows restaurant owners to automatically import their Shopify orders, and refunds Ina single click.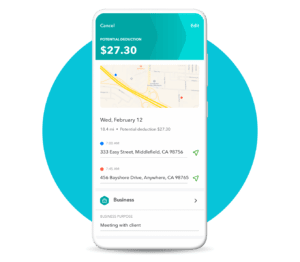 Mileage Tracker 
Did you know that mileage deductions can add up to a significant amount of your tax deductions? QuickBooks can help you drive up mileage deductions in your business. This feature will automatically monitor your phone GPS to know when you are driving. 
You may also add each trip to QuickBooks manually. This feature is particularly beneficial for restaurants that offer delivery services. Easily categorize individual trips as business or personal for accurate tracking of potential tax deductions.
The system displays a breakdown of miles and potential deductions and makes it easy for your drivers to share this information when needed. As you make a transition, you will be able to automatically transfer your mileage from QuickBooks Self-Employed to QuickBooks Online.
Employee Time Tracking 
Get the right set of employee time tracking tools to help accelerate payroll processing in your restaurant. The right time tracking application will ensure that you always have accurate timesheets and faster payroll. 
Sync employee time to QuickBooks Online seamlessly, and in real-time. Track time against specific jobs/customers, on any device, for timesheets that are accurate to the minute. With Tsheets by QuickBooks, your time data will automatically flow to QuickBooks. 
This has been proven to save restaurant owners up to 5% on payroll costs, and up to three hours on each payroll run.  Manage the restaurant and keep projects on track with accurate, detailed reports on employee hours.
Business Reporting 
All QuickBooks versions feature built-in reports that keep you updated on how the business is caring and offer valuable insights. The various types of reports generated by this solution allow restaurant owners to track business performance and cash flow with straightforward reporting tools
Get real-time small business insights with financial statements, such as income statements and balance sheets on the QuickBooks dashboard. The cash flow statement, on the other hand, allows you to track what is coming in and what is going out. 
The solution allows you to tailor your reports to your specific business needs. Create and share a professional summary of finances and business data with your business partners. Tailor your reports to the info that matters most, and keep your accountant in the loop with real-time email updates.

Final Verdict 
Intuit QuickBooks is an affordable feature-packed accounting solution that will come in handy in a small restaurant business. The provider offers multiple versions of the software to meet diverse business needs and budgets. 
Your choice of the right QuickBooks version should be influenced by your business accounting needs and the number of employees. For enhanced versatility, QuickBooks allows for integration with a number of applications and e-commerce platforms. 
Once integrated, it will sync data in real-time for accurate accounting and reporting. You will get a 30-day free trial to gauge QuickBooks features first hand before subscribing to any of their plans. All in all, QuickBooks offers better value for money as compared to some of the leading accounting programs.