(Last Updated On: 10/05/2022)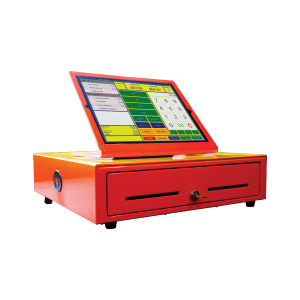 Paradise is one of the best iPad-based point of sale (POS) systems for a wide range of restaurants and retail businesses.
The solution is particularly designed to allow for convenient business management and to offer innovative, and secure payment solutions. 
Based on statistical findings, self-service Kiosks can boost sales by 5 to 6% in both retail and restaurant businesses.  Though relatively new to the market, the solution is popular among small and medium-sized business owners. 
In addition to legacy POS functions, Paradise offers a full suite of features in an intuitive iPad interface.
Throughout this Paradise POS system review, you will learn other aspects that make the solution stand out from the rest. 
Paradise POS System Alternatives 
| POS System  | Software Subscription Fees  | Supported Mobile Platform  |
| --- | --- | --- |
| Paradise POS  | Starting from $49.99/month | Apple iOS  |
| LightSpeed  | Starting from $69.00/month | Apple iOS |
| Retail Pro  | Quote-Based | Apple iOS |
Paradise POS Benefits 
Relatively easy to set up and use

Features a short learning curve

Allows for a simple and fast checkout experience

Offers world-class customer support 

Innovative employee tracking and management capabilities 
Possible Drawbacks 
Paradise POS software does not allow you to export data to third-party services like QuickBooks.
Paradise POS Pricing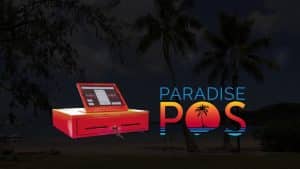 Paradise POS cost mainly depends on the vendor you are buying from and the hardware components you require.
Based on credible third-party sources, the provider will require you to pay a one-time upfront payment of not less than $1,300 per station for the hardware. 
Paradise POS software, on the other hand, is offered on a Software as a Service (SaaS) model. As such, you will be required to pay a Quote-Based monthly subscription fee to continue using the software.
Depending on the features you require, you should expect to pay at least $49.99/month in software subscription fees. Paradise POS subscription includes 24/7 support, regardless of the subscription plan you are on. 
Paradise POS Key Features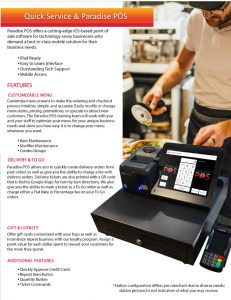 The retail and restaurant versions of the Paradise POS system offer a comprehensive business management solution.  They will empower your business with the tools you need to control costs and well as boost productivity and revenue more effectively. 
Paradise POS is a flexible POS system that allows you to customize its features and functionality. This means you can automate many processes and reduce training time. You can also customize employee permissions and management capabilities. The POS system also provides features such as automatic cash discounting, which rewards customers for paying with cash and avoids credit card processing fees. It offers a rebate to cash-paying customers and lists the rebate on their receipt. You can also set up loyalty programs for loyal customers and track performance.
Paradise POS also offers features for managing customer data, such as inventory and past purchases. You can also view details on each customer, such as payment type and item sold. The software is compatible with barcode scanners, allowing you to check out customers faster and manage inventory more effectively. You can also identify items that are best-selling and manage them more efficiently. In addition to inventory and sales management, it can track employee performance and track commission payments.
Paradise POS is compatible with Apple iOS and Android mobile devices. It also offers a loyalty program that operates on points per dollar. Customers can redeem rewards for bills or gift cards. This means your customers get more value for their money.
The scalable software features a customizable design, allowing you to optimize its operational efficiency.  The system will continually collect and analyze data on the important processes, keeping you informed on all the things that matter.  Here are several other features and capabilities retail and restaurant owners have come to like about the Paradise POS system:
Cost Control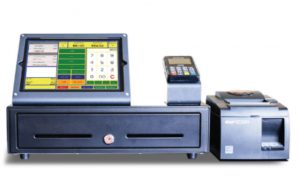 Both the retail and restaurant POS software versions of Paradise allow you to monitor and control costs in your business. It allows you to accurately monitor all the primary cost centers, including labor, inventory, and marketing costs. 
The software will also allow you to generate and pull the associated reports and insights in real-time. This allows you to know how you are faring; whether the budgets have been met or exceeded. 
Customizable Menus 
You will find the Paradise POS system to be quite scalable and easy to customize. As such, you can easily tailor the menus to your business requirements.During the initial set up, you will find the system rather easy to configure the POS software to your business model. 
Thereafter, you will be able to customize the various screens and menus on the POS system. This has been proven to reduce training time as well as streamline repetitive processes, such as checkout and inventory. In this regard, the interface allows for easy modification of menu items, and pricing globally or by a specific location. 
Business Insights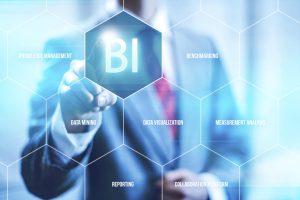 This is a set of analytic tools that have been developed to help business owners know how the business is faring and grow revenue.
With this feature, you can easily rule out the best-selling items, reward loyal customers as well as monitor performance-based sales, and commissions.
In its functioning, the software allows you to run a variety of reports that provide detailed insight into business performance. For instance, it is capable of generating labor and payroll reports that allow you to monitor and manage labor costs. 
The system also has tools to ensure that you have adequate staffing at peak times. Paradise allows you to access your business data and insights from anywhere in real-time through the cloud. All you need is an internet-enabled mobile device to access reports over the cloud. 
Offline Mode 
Similar to some of the best retail POS systems, the Paradise POS system allows you to continue processing payments when the internet is slow or out. This ensures that you do not miss a sale at any given time due to internet problems. 
Secure Transactions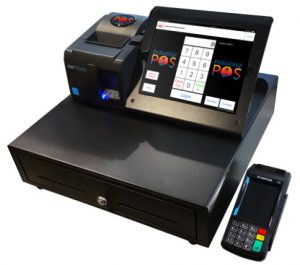 One of the key functions of a POS system is to process transactions and accept payments. Being one of the leading retail POS systems.
Paradise POS offers a fast and secure checkout experience. The system has been proven to be very reliable, allowing you to accept all forms of payments, including contactless and EMV transactions.  
The provider allows you to integrate with your preferred payments processor for secure, reliable and affordable credit card processing. In addition to cash, debit and credit cards, the system can also accept gift and loyalty cards as a form of payment. 
The solution also supports automatic discounting on cash payments. You may use this capability as an incentive to encourage your customers to pay in cash. Hence avoid card processing fees. In this regard, the system displays both the credit card and cash prices at the top of the screen. 
Inventory and Ingredient Management 
Accurately communicate inventory counts to your Paradise POS system using a barcode scanner, as explained below. The system will also allow you to seamlessly track inventory movement in the business, including FIFO and LIFO.
You will also get the tools you need to decrease spoilage, eliminate waste and analyze profitability down to the ingredient. This system is capable of reducing shrinkage, stock-outs, and inventory discrepancies considerably. 
Barcode and Scale Integration 
Paradise Retail POS system supports integration with NTEP-certified scales. This will come in handy while weighing sale items, and labeling scan products to track inventory.
This integration is meant to help control the inventory and streamline the checkout process. It allows you to use a Smartphone or Android device to scan barcodes, provided that it has the right scanning application installed. 
Labor Scheduling and Payroll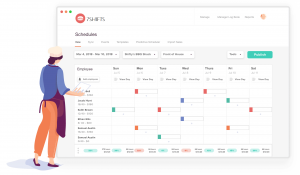 Set schedules easily and conveniently with Paradise labor and scheduling tools. These will help you optimize employee labor, control labor costs and streamline the payroll process.
The payroll feature allows you to keep an accurate track of employee hours with an employee punch-in/punch-out system.
You can run also reports to upload to an external payroll management system or to provide to your CPA or payroll consultant. The system allows you to set up employee roles, especially if you happen to have employees with multiple roles and responsibilities in the business. 
Sales Tax and Commission Tracking 
Reward employee performance by offering sales commissions. Get the tools you need to track sales tax including multiple tax rates with ease.
Blind Till Count 
Paradise applies a "blind count" system for the till. The POS will not show the employees how much money should be in the drawer. As such, it is impossible for the tellers to adjust the totals. This will discourage employee theft in your business. 
Delivery and To Go
The Paradise restaurant POS system features delivery management features and capabilities. These, along with the to-go feature by the provider, will come in handy for restaurants that deliver food to their guests. The delivery module prints tickets with a QR code for drivers to scan. 
Gift Card and Loyalty Programs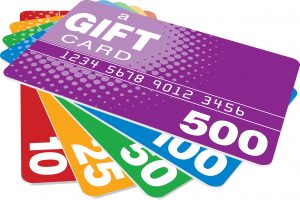 Paradise currently offers an in-house gift card program, providing custom cards with your business logo and information.
There is no monthly fee or per-transaction fee requirement for redemption either. Additionally, the provider offers an open API, allowing you to integrate with third-party programs like Factor 4. 
With Paradise loyalty programs, you will be able to set reward levels. The solution essentially works on a points-per-dollar system.
As such, loyalty points will be automatically assigned to a customer base on the amount of money he or she has spent. It will also let you set the number of loyalty points required to redeem various offers. These will incentivize your customers to keep coming back to your restaurant or retail store. 
Final Verdict 
As one of the best retail and restaurant POS systems, Paradise is developed using the latest technologies in the industry. The result is an intuitive, feature-packed, yet responsive POS and business management platform. 
With such a solution, staying on top of labor will be easy and straightforward. Though recently unveiled, it is evident that the Paradise POS system is a safe bet for retail and restaurant businesses of all sizes.