(Last Updated On: 02/12/2023)
Written by Software Expert Hamza Shahid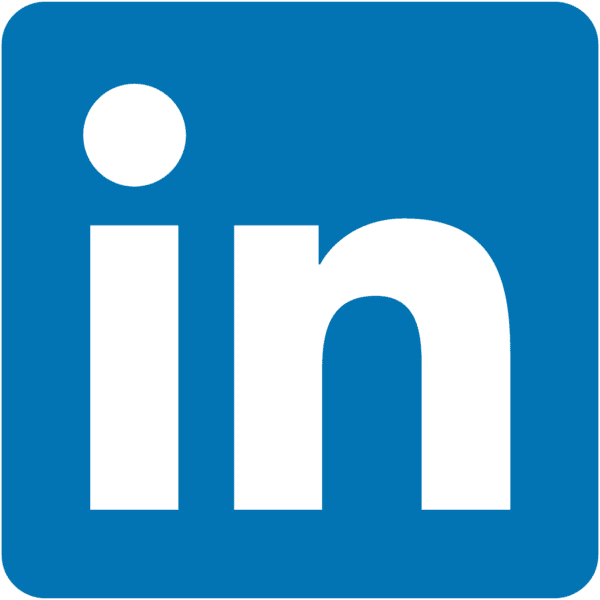 Affiliate Disclaimer: Our product review team dedicates hours of research, fact-checking and testing to recommend the best solutions to business owners. We earn from qualifying purchases through our links, but this does not influence our evaluations. Why trust our reviews?
Using a tanning salon POS system will streamline your processes, letting your team save time while checking out clients and improving the customer experience. The best POS systems will also help you track sales and even inventory or payroll, providing additional benefits. POS systems for tanning salons should be able to automate appointment intake, both in-store and online, to help you attract and retain clients.
You may also be interested in:
Best POS System for Tattoo Shops 
Our Experts' Choice
Epos Now POS System

The best POS system for tanning salon businesses is Epos Now. It offers:

Tablet Based Systems

Customized POS solution

24 Hours Customer Support

Online Scheduling and Much More!
Don't have time to read this whole review? Skip ahead to: 
Tanning Salon POS System – Overview
Tanning salons can choose between a computer-based and a tablet-based point-of-sale system, depending on their needs.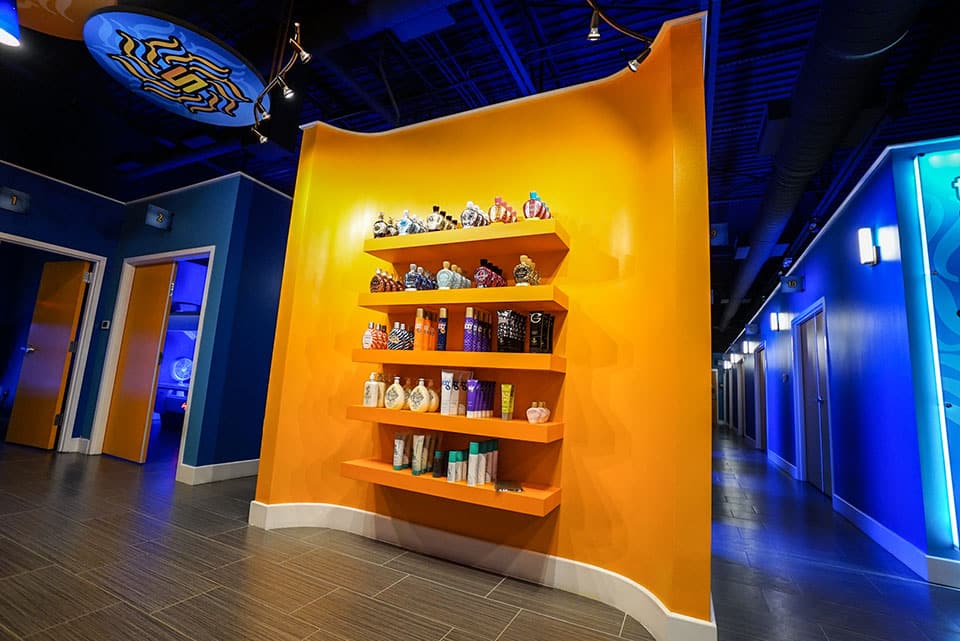 Given the prevalence of mobile systems, many tanning salons prefer tablet-based options for their portability and convenience. Thanks to the cloud, you do not have to worry about losing crucial data. 
Tanning salons often feature unique products that will appeal to the customer base. This includes a variety of skin care products, different light options, and different music. The salons' goal is to create a great customer experience, which in turn will lead to repeat business and referrals. Tanning salons typically target adults between the ages of 18 and 60.
Since tanning is a seasonal business, tanning salons experience a slow season from July to October. However, the need for tanning products doesn't cease, and tanning salon owners can maintain some portion of their revenue during this time by selling retail products. One way to do this is to grab a retail booth at local summer events and pass out products.
When starting a tanning salon, it is important to conduct market research and understand potential customer needs. Talking to people who already use tanning salons will help you understand what types of services they seek. Ask about their experiences and find out what makes them loyal to their favorite salon. Once you have a better understanding of your target market, you can begin drafting your business plan.
When creating your business plan, consider how much money you are willing to spend on business supplies and equipment. For example, tanning booths and chairs, towels, and spray tan fluid are essential for your salon to operate properly. Make sure you factor in the extra cash you'll need to cover unforeseen expenses. Then, research your local area's laws and regulations to ensure that you're in compliance. If you're not sure about the laws in your area, consult a lawyer or industry expert. Without the proper permits, you could find yourself shut down or facing fines.
The best tanning salon POS systems offer a fully integrated salon management software, billboard displays in waiting areas, online appointment booking integration as well as loyalty program management.
How We Evaluated 
A tanning salon POS system can come in a wide variety of forms. There are many tanning salon point of sale systems on the market, and it can be difficult to choose the right one. Based on features, pricing, pros and cons, we reviewed and compared more than 7 different POS systems for tanning salons on trusted review websites such as Capterra, G2, and Trustpilot.
A key requirement of these systems was that they were easy to use, efficient at managing appointments, automated confirmations, and easy to maintain customer information. Our in-depth guide to tanning salon point of sale systems covers the benefits of installing one.
Best Tanning Salon POS Systems
| | | |
| --- | --- | --- |
| POS System | Software Cost | Hardware Cost |
| Salon Touch Tanning Software | | Based on customization |
| Salon Iris | $29 to $119 per month | Based on customization |
| Epos Now | From $39 per month or $749 upfront | Normally from $1,799, on sale for $599 |
| Insight POS | Contact for pricing | Contact for pricing |
Epos Now
 – Best Tanning Salon POS System Overall
For salons and small businesses, Epos Now POS offers an integrated POS solution. The basic package comes with a Pro-C15W touch-screen terminal, a metal cash drawer, and an 80 mm thermal receipt printer, as well as a subscription for payment processing, care, and support. Its software can be accessed from a computer or tablet.
It's easy to use and learn because of its intuitive interface and guided walkthrough. In addition to table-side ordering, it removes the need for a central ordering kiosk by letting users enter orders directly to the kitchen. As well as adding products to new offerings, it can track inventory levels, so popular items do not run out.
The Epos Now POS system provides hotel, and other businesses with an affordable cloud-based POS solution. In addition to the ability to work offline, it has inventory management capabilities, ecommerce integration, and loyalty programs. Additionally, Epos Now POS has a multi-year service contract and additional customer support.
The Epos Now POS system is ideal for small and medium-sized businesses. It comes with a back-office feature to organize your transactions, and is compatible with all major computers, smartphones, and tablets. Additionally, it has apps that integrate with popular software like QuickBooks, Mailchimp, and BigCommerce.
You'll get premium, 24/7 customer support from the provider in addition to cloud-based specialty POS software. Expand your POS system's functionality with the right apps from the App Store.
Read: Epos Now POS Review – Pricing, Features, Pros & Cons
Pros
Free trial available

Easy to use

Features built-in accounting and CRM capabilities

Exceptional product and stock organization functionality

Predictable flat-rate pricing

Can be used in multiple industries
Cons
Long-term contract

No free customer support

Expensive hardware leases
Why Choose Epos Now? 
Epos Now is available with a range of options, including complete systems that include computer interfaces, tablet-based systems, and just the software. The last of these lets you set up Epos Now on any device that you want. 
This last option of just purchasing the software is ideal for tanning salons who already have POS hardware. It is also scalable, so it can grow with your tanning salon. The software works with nearly all POS hardware and includes access to 24-hour customer support, guides, and tutorial videos. 
Purchasing a complete system includes a 2020 dual-core Pro-C15 touchscreen terminal, an 80 mm thermal receipt printer, the software, a free EMV credit and debit card reader, installation and configuration, and a high-quality all-metal cash drawer. It is compatible with the Tanning App, Loyalty Module, and Appointed for booking treatments. 
Top Features of Epos Now 
Real Time Reporting 

Seamless Integration with Third-Party Apps

Wide Choice of Payment Processors

CRM System 

Back Office Tools

Inventory Management

Staff Management

Accounting Tools

Loyalty Programs

Epos Now Pricing
The pricing for Epos Now is not clear from the website. The software and hardware are recommended together; it's unclear if there is an option to use your own hardware and only pay a monthly fee for the software.
The one-time price for Epos Now is $449, which includes hardware and software, but no updates or support. As part of the fine print, Epos Now states that this price requires a three-year service contract, a one to five-year hardware lease, and a $59/month subscription to "payments, care, and support."
If you wish to test the software prior to purchasing, Epos Now offers a 30-day free trial.
DaySmart Salon
 – Specialized Tanning Salon POS Software
The award-winning DaySmart Salon (previously Salon Iris) salon software supports salon businesses in all areas including hair, barber, nail, tanning and beauty salons. For over 20 years, DaySmart has helped hair, barber, nail, nail and tanning salons manage their businesses.
There are plans available for all types of salon businesses – from individual booth renters to multi-location franchises.
You can manage your salon easily and effectively with Salon Iris POS Software, which includes features and automation. By combining employee scheduling, customer appointments, client tracking, and retail operations into one application, Salon Iris helps you manage everything in your salon. You can schedule employees with Salon Iris at any time and have them recur, so you can set and forget monthly schedules.
In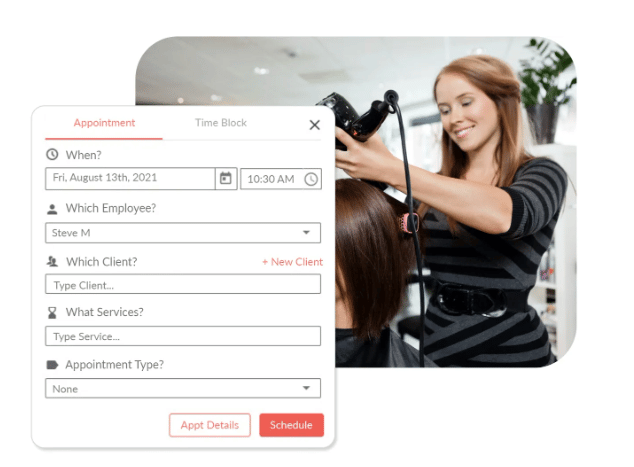 fact, DaySmart Salon even compares appointments with employee schedules to prevent unwelcome errors, such as scheduling an appointment on a stylist's day off. In addition to setting appointments, The software's client management software lets you store before and after photos of your clients, so it's easier than ever to recreate a great look. In addition to tracking customer history, DaySmart Salon keeps track of the products and services a client has purchased, so they always receive the right products.
Pros
Walk in kiosk features

Cloud and integrated desktop solutions

Automated email and text messaging features

Tele-consultation tools
Cons
Plans are expensive for single users

Only CardConnect and OpenEdge for payment processor integration

Separate application for the integrated card processor

Phone support unavailable in basic subscription
Why Choose DaySmart Salon?
DaySmart Salon is a POS system designed specifically for salons, which means that it has extra features that tanning salons need, such as the ability for clients to book from Instagram via a Book Now feature. The POS also incorporates text reminders, credit card processing, a mobile app, marketing, payroll, and online booking. 
The all-in-one option includes the front desk tablet, credit card processing, a barcode scanner, a receipt printer, full email and phone support, training, and all the hardware you need. 
Some of the other key features of the Salon Iris software include the appointment book with color-coding, automated marketing, and add-ons, such as automated email and texting, QuickBooks Connect, reputation management, text marketing, 24/7 access from any browser, mobile applications, membership billing, and custom gift cards which make Salon Iris as the best suited for tanning POS.
Top Features of DaySmart Salon
Customized and Targeted Promotions

User Access and Controls

Loyalty Program

Digital Invoices

Appointment Reminders and Confirmations

Data Analytics and Reporting

Staff Scheduling

Client Purchase Tracking

Service Detail Updates

Payroll Management

Automated Marketing Campaigns

Mobile Management Access

Coupons and Gift Cards Support

Room Availability Notifications

DaySmart Salon Pricing 
This POS system lets you choose from multiple packages, depending on your budget and the features you need. The Basic system is $29 per month for one user, texting, emailing, and the ability to use it on any web-enabled device. It only features chat and email support. The Deluxe system is $59 per month and upgrades to three users with additional support via the phone plus training. 
The Premier and Platinum packages upgrade to unlimited users, great for larger salons.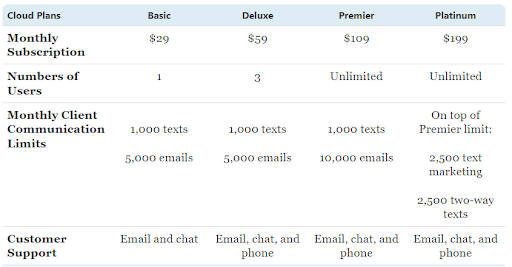 A quick overview of what each pricing package from DaySmart Salon includes:
Basic
Appointment scheduling and reminders

Credit card processing

Facebook and Instagram booking

Free website

Mobile app (iOS and Android)

Online booking

Reports and dashboard

Chat and email support
Delux
Text marketing

Online forms

Credit card filing

Recurring marketing tools

Payroll

Client loyalty system

Gift cards

Time clock

Resource management

Walk-in kiosk

Phone support
Premier
Expense tracking

Commission exceptions

Overtime rules

Sliding scale commission

Hourly or commission pay
Platinum 
QuickBooks integration

Reputation management

Two-way texting

Text marketing
Salon Touch Tanning Software
– EMV Ready POS for Tanning Salon 
With Salon Touch, beauty professionals can manage all aspects of salon management, including online bookings and payment. Salon Touch provides salons of any size and type with the essential tools to run their business on a daily basis by providing a range of dynamic features.
Vendors can use Salon Touch's various tools to create booking calendars, room schedules, equipment inventories, client files, staff directories, etc. To make bookings and check-ins easier, clients can be added to the database. Clients can cancel or edit bookings via Salon Touch's 'My Salon Book' client app, which also features fingerprint technology check-in.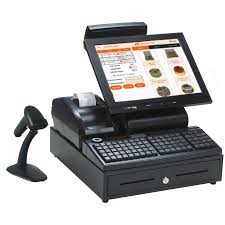 In addition to assisting vendors in capturing potential clients via email and social media marketing campaigns, Salon Touch's marketing feature can be integrated with marketing automation software such as Demandforce and ConstantContact. SalonTouch provides users with the tools needed to run SMS marketing or promotion campaigns to connect with customers on the go by providing text messaging bundles.
A point of sale integration with WorldPay allows SalonTouch vendors to manage credit or debit card payments and set up monthly subscription recurring payments. With SalonTouch's statistics platform 'My Salon Centre', owners and employees with permissions can gain insight into their performance by viewing sales data, business performance analytics, employee rankings, profit graphs, local reports, and salon reports.
Pros
You can use it right out of the box – set up only takes a few minutes 

Affordable pricing
Free trial
Cons
No third party integrations
Not every part of the software can be accessed during the free trial
Why Chosoe SalonTouch POS? 
SalonTouch is designed for tanning, hair, and spa salons of all sizes as well as single users who are just starting out. It is easy to expand and grow a salon with franchise and WAN features included. Salon Touch  is a complete salon management software that includes the POS system. The POS technology is EMV-ready, so you can easily accept Google Pay, Android Pay, and Apple Pay. It also features token encryption for client protection.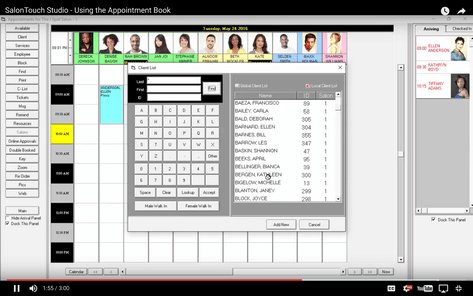 The simplest way to use Salon Touch  is via the online hosted services that use your existing hardware. You can view reports on My Salon Center or use My Salon Book and My Tanning Book. 
Software solutions include the POS system as well as reports, appointments, client, activity, staff, automation, security, and inventory. There are more than 150 reports, integrated credit card processing, an intuitive appointment screen, resource booking, client photos, and more. 
Top Features of SalonTouch 
Employee Management

Appointment Booking

Staff Resources

Client Resources

Loyalty Program

Appointment Scheduling

Automated Communications

Client Database

Inventory Management

Multi-Location Tools

Payroll Management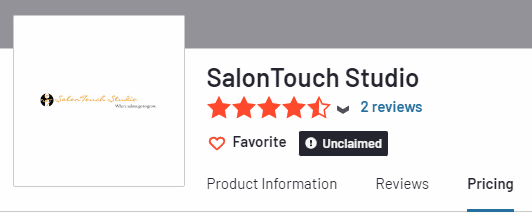 SalonTouch Tanning Softwarea Pricing
SalonTouch does not currently offer pricing on its website. We found, however, that the platform costs around $59 per month according to our research. SalonTouch Studio can provide you with the most accurate and up-to-date pricing information.
Insight Salon POS – The Most Customizable Tanning POS System 
Salon and spa management software, Insight, helps manage appointments, staff, clients, and clients for small, mid-size and enterprise business environments.
A number of features are included in Insight salon & spa software, including appointment management, client and staff management, marketing services, and reporting. Online booking and reservation of service rooms and resources allows users to receive appointment confirmation messages. A client's preferences, formulas, and other notes are tracked along with the product, service, and appointment history, as well as birthdays and anniversaries of the client.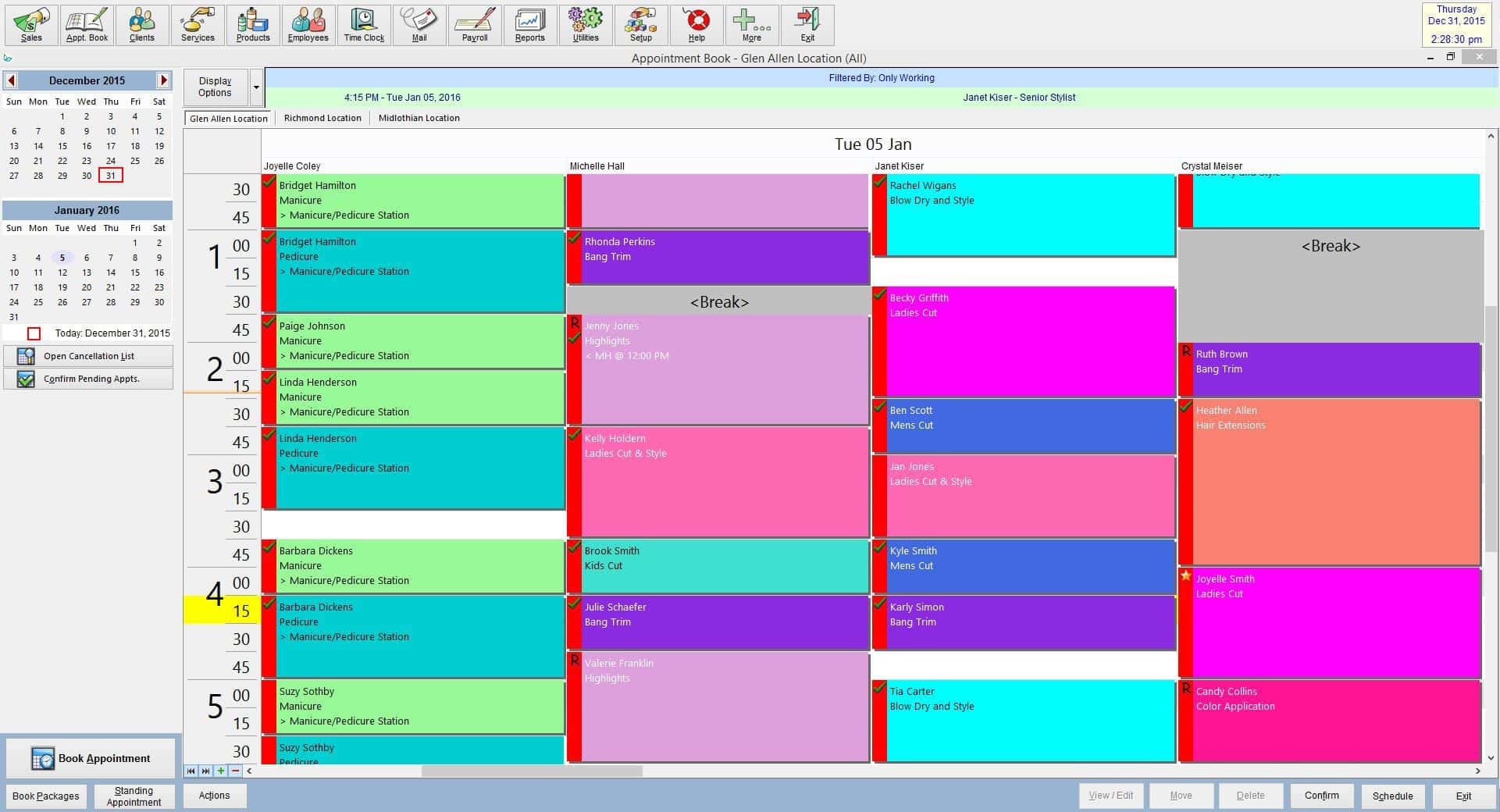 With this tanning POS software, staff information is stored, flexible, rotating work schedules can be set up, and passwords and administrative controls can be used to limit access to data. With over 80 report types available to users, sales, appointment trends, inventory, and services can all be generated. With hardware integrations for barcode scanners, cash drawers, and receipt printers, multiple payment methods can be accepted for a single invoice, discounts and cancellations can be tracked.
Pros
Robust appointment management 

Customizable client profiles

Employee tracking assistance 

Add-ons available 
Cons
Why Choose Insight Salon POS? 
Insight is a general POS system that works across industries, including for tanning salons. In addition to POS, the system can also integrate payroll, sales-building tools, and payment processing. 
Using the Insight POS gives you reliable equipment that you keep for over a year, ease of planning shift coverage, and intuitive training. The system provides a seamless checkout experience with your choice of input among keyboard, touchscreen, or scanning.
The POS software also makes it simple to print special offers and coupons; use and run reward programs and gift cards; allocate tips; track employee time; and view reports for monitoring orders, inventory, and sales. 
Top Features of Insight Salon 
Easily Manage Appointments
Email Marketing Campaigns
Client Management
Employee Management
Speed Up Transaction Times
Over 80 Reports and Graphs Available
Bed Cleaning and Bulb Notifications
Payroll Tools

Insight Salon POS Pricing
Insight Salon has 5 different pricing plans available.
Solo Edition
$25/per month 
Perfect for a single employee, the plan includes unlimited customer support, remote access, and online data backups.
Solo Edition plan includes:
1 Login

500 SMS/Month

Online Appointment Booking

Phone and Tablet Apps

Two-Way Text Messaging
Partner Edition
$45/per month 
The plan includes unlimited customer support, remote access, and online data backups and works well for 2-3 employees.
Partner Edition plan includes:
1000 SMS/Month

2 Logins

Online Appointment Booking

Phone and Tablet Apps

Two-Way Text Messaging
Growth Edition
$65/per month 
The plan includes unlimited customer support, remote access, and online data backups. It includes 4-6 employees.
Growth Edition plan includes:
2000 SMS/Month

3 Login

4-6 Employees

Online Appointment Booking

Phone and Tablet Apps

Two-Way Text Messaging
Small Business Edition
$90/per month 
The plan includes unlimited customer support, remote access, and online data backups.
Small Business Edition plan includes:
4000 SMS/Month

7-12 Employees

Online Appointment Booking

Phone and Tablet Apps

Two-Way Text Messaging
Enterprise Edition
$125/per month 
The plan includes unlimited customer support, remote access, and online data backups.
Enterprise Edition plan includes:
5 Login

8000 SMS/Month

Online Appointment Booking

Phone and Tablet Apps

Two-Way Text Messaging

Unlimited Employees
Buyer's Guide:
Why Get A Tanning Salon POS System?
Part of running your tanning salon is ensuring that you have a secure and convenient method for your customers to pay. 
There are hundreds of point-of-sale (POS) systems on the market, some of which are designed for general use by all industries and others that are geared toward tanning salons.  With the right POS system for your tanning salon, you will be able to take payments more efficiently while also keeping track of data for reporting. 
No matter the size of your tanning salon, a POS system can make a difference by streamlining your day. However, the specific features you need may vary based on your tanning salon, including your average number of customers.

What to Look for in a Tanning Salon POS System
As you search for the POS system for your tanning salon, there will be slightly different considerations for the hardware and software. If you plan to use your existing hardware, then just confirm that your current hardware meets your requirements and that you choose compatible software.  
Tanning Salon POS Hardware
The hardware refers to the physical items that you will use in your POS system. Some POS systems let you use your own hardware or can work with your current tablet or computer. Others require you to purchase compatible hardware. 
Not all tanning salons will require all the following hardware, but it is worth at least considering whether you need each item. If you do, ensure your chosen POS system includes it. 
Cash Drawers: Cash drawers are crucial for any tanning salon that plans to accept cash payments. They can also be used to store receipts and gift cards. 
Credit Card Scanners: These are necessary to accept payments via credit card. 
Receipt Printers: Unless your tanning salon will be paperless, you need a receipt printer. It is wise to have one of these even if you plan to email or text receipts to clients, as a printed receipt will sometimes be necessary. 
Electronic Signature Pads: If you plan on getting digital signatures instead of paper ones, which most tanning salons do, this is a must. Alternatively, some software programs allow digital signatures on mobile devices. 
Barcode Scanners: These can let you sell tanning-related products with ease. You can also set up unique barcodes for various tanning packages or services, then scan them when checking out clients. 
Computers: Some POS systems will rely on computer systems, with your choice of touchscreen. 
Tablets: Instead of a computer, you can choose a tablet-based system that allows for portability. 
Biometric Scanners: Consider using biometric scanners for employees to log into the POS system. 
Tanning Salon POS Software
As with hardware, not all tanning salons will require all of the following software features, but the best POS solutions will include them. 
Payment Processing: You need a way to charge the customer and process their payment, preferably with the ability to select credit, debit, and cash. Ideally, it will also accept Google Pay, Apple Pay, and similar options.
Tip Integration: Many clients will leave tips for your employees on their card at the time of purchase. Choose a system that allows for this and lets you clearly assign the tips. 
Scheduling and Appointments: An all-inclusive POS system will also incorporate your appointment scheduling, including integration with online bookings made by clients. 
Inventory Management: The best software will feature inventory management, both for products you sell to clients and the products your tanning salon uses in treatments. 
Gift Cards: Gift cards help build loyalty and encourage more business, so integration is key. 
Loyalty Programs: Choose a system that incorporates loyalty programs so you can encourage clients to return. 
Email and Texting: This is useful for appointment reminders as well as sending digital receipts. 
Automated Reports: The software should be able to track sales and automatically compile reports with the basic information. 
Customer Management: The POS system should feature information related to your customers, such as memberships, birthdays, loyalty points, and referrals. 
Advertising at POS: Some systems include advertising options on the customer-facing screens. Use this for upcoming promotions. 
Mobile Access: Systems with mobile access allow you to view reports, appointments, and more even if you are not onsite. 
Employee Sign In: Ideally, your POS system will require employees to sign in, as this allows you to track who completed which transactions in case an issue occurs. Some systems may also incorporate the ability to clock in and out. 
Integration with Accounting: Consider a tanning salon POS system that integrates with QuickBooks or the accounting software that you use. 
Payroll Management: Your POS system may also offer payroll management. 
Compatibility with Your Hardware: It bears repeating that if you are using your own hardware, ensure that your chosen software will be compatible. 
Integrated Credit Card Processing
It is not necessary for you to integrate with third-party merchant services (unless you absolutely love your current provider). To ensure a seamless and hassle-free experience, search for a salon management system that integrates payment processing with the salon management system.
Scheduling Tools
In order to succeed in your business, you need to be able to schedule as many appointments as possible. In addition to wait listing, recurring payments, deposits, and more, you need a scheduling platform that makes registering new customers easy and frictionless.
Customer Management 
Customer relationship management (CRM) systems enable you to keep information organized and accessible in one click so you can customize your interactions to their needs.
Marketing Tools
Your goal should be to keep your customers engaged. You can do this with integrated marketing tools. Aside from automated appointment reminders, there are specials you can set up based on specific customer events, such as birthdays.
Reporting
You should find a POS platform that offers reporting tools and dashboards. These tools will give you access to information such as employee commissions, tanning bed usage, sales trends and projections, and more.
Investment for the Long Term
Remember that choosing your POS system is an important decision, as your tanning salon will likely use it for years to come. As such, you should take your time and ensure you are confident in your choice, which should not be a problem with the help of this guide. 
There are many factors to consider when deciding to invest for the long term. First, determine your time horizon. The longer the time horizon, the higher your potential return on investment. Then, perform fundamental analysis of the stocks you choose. You can also consult with a financial planner, who can tailor recommendations to meet your needs.
Investing for the long term also allows you to make consistent purchases, regardless of market conditions. While you may see quality stocks at a steep discount compared to a few months ago, the long-term approach will help you average out the market's ups and downs over time.
Diversification through ETFs is another key to investing for the long term. While most investors opt for mutual funds, exchange-traded funds can provide broad diversification at lower costs. Unlike mutual funds, exchange-traded funds don't require management, making them a low-cost option for beginners.
When investing for the long term, keep in mind the amount of money you can afford to risk. If you are young, you can invest 100 percent in stocks, while older investors should invest 20 percent in bond funds. If you have a larger portfolio, you should put at least 85 percent in stock funds.
In addition to the risk of losing your money, you should make sure you have adequate savings to live a comfortable lifestyle. In addition, you should consider taxes, which will eat into your net income. And you may be inclined to spend that money today instead of waiting until you can retire and live a comfortable life.
Final Thoughts 
Tanning salons can use POS systems, but most of them lack the specific functionality they need to automate and streamline their core business operations.
We have reviewed four platforms that offer salon-specific features that are among the best.
Every platform we reviewed had a sliding scale depending on how many people you needed access to. This means that a $29 per month sticker price will inevitably increase as you add more employees to your business.
Our extensive research led us to find Epos Now to be the best tanning salon point-of-sale system. It starts at a low price and scales with your company. You can create salon memberships, loyalty programs, and send reminders to your clients with Epos Now, as well as process all types of payments. Additionally, you can run email campaigns with back-end metrics, view reports and dashboards to understand your operation's trends, and much more.
The cost of a tanning salon point of sale system for a single user, single store license starts at $25. However, as your business grows and you need more users, you can go up to $199 per month. Hardware costs as well as transaction fees must also be considered.
The right tanning salon POS system allows you to automate a number of essential functions, freeing up time for your company to grow. Get a free quote now from our most recommending tanning salon POS software, Epos Now. 
Frequently Asked Questions
What are the benefits of owning a tanning salon?
Being the owner of a tanning salon can be a very rewarding career choice. As the owner of a business, you get to be your own boss. In addition, you get to interact with customers on a daily basis, and help them with improving their confidence, mood, and vitamin D levels.
How many times a week should someone go to the tanning bed?
It's recommended by professionals in the tanning industry to go to a tanning bed 3x a week until your base tan is established, after that 2x a week.
Is owning a tanning salon profitable?
On average, each room in a tanning salon should generate between $12,000 – $15,000 on annual basis. So, the profit of a tanning salon will depend on how many rooms/beds that you have.
What products can be sold in a tanning salon?
Tanning salons can sell an array of products in addition to their tanning services including tan lotions, moisturizers, merch, jewelry, sandals/flip-flops, bathing suits, and beach accessories.