Last updated on March 26th, 2019 at 12:41 pm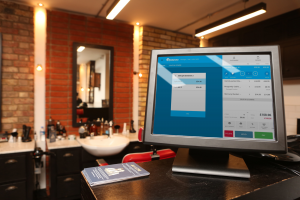 The nail salon business is no joke, as the competition is fierce and potential customers have many salons to choose from.
Additionally, just like any business, it takes a lot of work to get one up and running properly.
There is a store to manage, staff to keep up with, and a customer experience that you need to maintain.
Maintaining all of these things is crucial to the success of your business, but there is one other piece to the puzzle that is just as important.
I'm talking about your point of sale system, or POS. If you're still booking appointments by hand, or taking payments on an old cash register, it's probably time for you to upgrade.
To make this easier for you, in this article we are going to be taking a look at the top 3 nail salon POS systems and comparing them.
We'll give you a general overview of each system first, followed by a few highlighted features, pricing, downsides and a final verdict for each.
The Best POS System for a Nail Salon – ShopKeep
Overview
First up on our list is the giant in the

room. Yes, we are talking about ShopKeep.
ShopKeep is an iPad based POS system that turns complicated sales management into a user-friendly interface. This is hands down one of the most user-friendly POS systems on our list.
ShopKeep has its fair share of features for you to quickly fall in love with. For starters, you get an inventory management system, as well as staff and customer data retention tools.
You can even integrate your POS with your MailChimp account! This is a game changer, and gives ShopKeep a foot up when compared with other POS systems on the market.
How many times have you had to deal with the internet in your building being down? No worries there, ShopKeep has got you covered. With the ShopKeep POS, you can process transactions even when the system is offline.
In the event that you are in the middle of a transaction and the power goes out, there is no need for you or your customer to worry if it processed correctly.
The entire system is also complaint with the Payment Card Industry Data Security Standard (PCI DSS). This should give your customers the peace of mind that their data and payment information is safe in your hands, no matter what.
Product Features
Works offline
Inventory management tools
Staff and customer data retention
Can accept gift cards, coupons and other specials
Very easy to use
Pricing
ShopKeep's pricing model is probably one of the most straightforward that we have seen in a POS system.
It takes all the guesswork and complication out of the equation. Ready for it? You will pay a monthly fee of $49 per terminal. That's it.
There are no hidden cost or fees for things like routine maintenance or customer support.
Be aware however, if you don't already have your own hardware to host the software from, ShopKeep can provide this for you as well. The cost for the hardware from ShopKeep will cost you $1,099.
Downsides
There is one major downside to ShopKeep that most of its user-base say is not up to par; customer support. Most of these complaints are in regards to either rude customer service agents, or issues with getting their subscription canceled.
The second downside would have to be the lack of some of the more common features that come bundled with most other POS systems out there right now.
For instance, there is a severe lack of integration with other services, a poor inventory system, and lack of cloud-based data retention.
Lastly, while ShopKeep is supposed to be well suited for general purposes, the features that it does come with seem to be very much built for handling retail businesses specifically.
Luckily, with a little time and modification, ShopKeep can be made to work perfectly as a nail salon POS.
Verdict
ShopKeep is probably best suited for someone who owns or runs a small to mid-sized nail salon.
It is easy to get your foot in the door and be up and running with very little effort, and the price point is perfect for any business that has a tight budget.
We can certainly recommend ShopKeep as your new nail salon POS. But before you rush over to their site and make an account, check out our other options first!
Overview


If what you're in the market for is a POS system that requires very little setup, and works right out the box, take a peek at MindBody.
While its original target audience was the fitness and wellness community, MindBody is an excellent POS system for nail salons!
In fact, this POS system is designed for any service oriented business where there's a need for flexibility to schedule appointments for clients, as well as accepting payments.
MindBody gives your clients the ability to do everything right on your website. They can book appointments, make payments online and even join a wait list for times that are otherwise already filled.
There are additional useful features on-board such as the ability to generate sales reports,  other client tools, and even a user retention tool to help you continuously build your business and improve your service.
Product Features
Marketing tools
Ability for clients to book appointments online
Back-end scheduling tools
Sales tracking and reports
Client and staff tracking and automation
Web tools
Custom mobile app
Pricing
There are four different packages offered through the MindBody POS. The prices for each package are based on a per month basis.
Essential – The Essential plan opens up things, and just as the name indicates, it includes features that are essential to your business.  Some of these features include retail POS, automated texts & emails, scheduling and booking, reports, and 1:1 onboarding and training.  Additionally, your business will be listed in the MindBody app so customers can find you. The price for this plan is $125/month.
Accelerate – The Accelerate plan gives you advanced retention and marketing tools. This includes 2 way text messaging with clients, sending marketing emails to inactive clients, as well as other advanced marketing options. The price for this plan is $195/month.
Ultimate – With the Ultimate plan, you get access to things such custom mobile apps, extensive analytics and other enterprise-grade features. The price for this plan is $395/month.
Downsides
One major downside of the MindBody POS is the price tag. It's not that it's any more expensive than any other good option out there.
The problem is that you just don't seem to get any huge feature upgrades, just a couple options that honestly should have been in the Pro plan to begin with.
Customer service also seems to be very slow and complicated to deal with. The software can also feel a little buggy at times but for most part these issues seem to be related with mobile integration.
Verdict
When it comes to nail salon POS systems, MindBody is widely used and trusted by tons of users who just need a simple yet extremely powerful tool to help them manage their business.
It has plenty of nice features, a reasonable price tag for the most part, and the scheduling abilities are on point.
Overview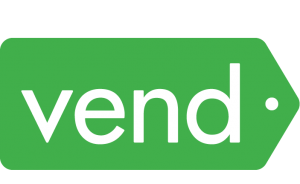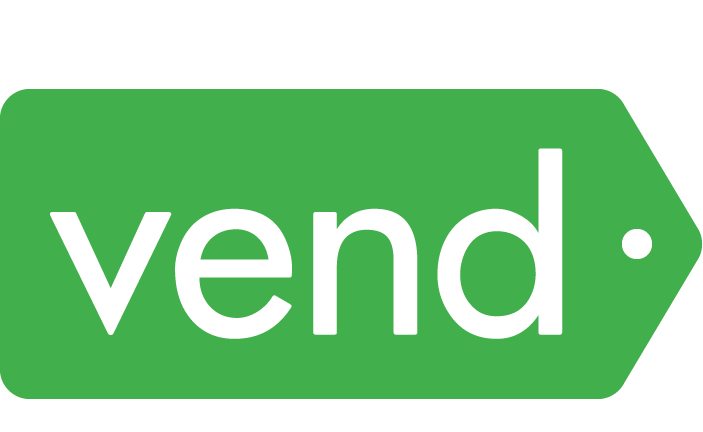 Vend is a POS system that can be suited to meet just about any type of business or retail store needs.
Not only does this POS system work well for any type of business, it can do it all offline as well.
It can also work with a wide range of hardware providers if you already have your point-of-sale hardware, such as an iPad or Android tablet, already setup.
Optionally, you can choose a bundle or parts that you need directly from Vend.It comes with a wealth of impressive features such as inventory management automated reordering loyalty programs and the ability to track both staff and customer data.
But the one area that Vend really outperforms all the other POS systems in is the tools it provides you with to help you scale your business.
For beginners, Vend makes it very easy to add new products, users, and registers. Should you ever need to upgrade the plan that you're on, it's an easy transition and you are never locked into any contract.
Tie all of these great features together with the power of various other add-ons available and you have yourself a powerhouse of a POS!
Product Features
Web or iPad based
Works offline
Various tracking and reporting tools
Custom receipts
Able to accept gift cards, coupons and split payments
Accepts mobile payments
Online order management
Pricing
There are three package plans to choose from with the Vend POS system. The plans they offer are as follows:
Starter – With the starter plan, you get all the basic features. In addition, you get the ability to use one register, have three users, and the ability to host unlimited products. The price for this plan is $69/month or you can pay for this plan annually, but the price does not change.
Advanced – The advanced plan takes things to the next level by opening up more of the growth oriented tools, and unlimited users. The price for this plan is $99/month or $79/month if you pay annually.
Multi-Outlet – Does your business have more than one location? If so, the Multi-Outlet plan is right for you. With the Multi-Outlet plan, you can manage all of your business location from one service. You get two registers, unlimited users, and unlimited products. The price for this plan is $249/month or $199/month if you pay annually.
Downsides
For the most part, there really aren't that many complaints around the internet about Vend. The majority of them are pretty minor annoyances, with the exception of two larger issues.
The first seems to be that the system is often missing features that it should have come equipped with to begin with. For the features you get, which is still quite a lot, it is a tad on the expensive side of the spectrum.
The second major complaint is in regards to technical support, and it's a major one. Vend charges its users an extra fee to have access to customer support.
This is a feature that, honestly, should come included with whatever service package you are paying for every month or year.
Verdict
Ultimately, Vend is a decent option as a nail salon POS, if you can overlook some rather big flaws. While those flaws may stand out like a sore thumb, it is important to note that they are being compared to two other top-rated POS systems.
There is good reason that Vend still made our list out of the numerous other systems we could have chosen.
Final Thoughts on the Best Nail Salon POS Software
With so many great choices for your next point of sale system, it can be hard to make a final decision. In this article.
We looked at and compared our top 3 recommendations for nail salon POS systems in hopes that we can perhaps make your life just a little easier. I mean, you do have a business to run, after all.
First, we looked at ShopKeep. It has a lot of great features, is easy to use, and is best suited for those who are just starting their business or are on a tight budget.
Second, we checked out MindBody. This POS also came with a plethora of really impressive features, but for the more advanced options that most people would want, it began to get rather expensive. A powerhouse of a POS that is best suited for bigger nail salons.
Lastly, we took a gander at the Vend POS. This POS system performs really well, but it fell short in the included features department, as well the customer support department.
All of these POS systems made it onto this list because we felt, for one reason or another, that they deserved a top spot. At the end of the day though, it is up to you to pick the POS system that fits your nail salon the best.
If you feel that we have left out anything or know of another POS system that needs to make it into one of our future articles, just drop us a line in the comments section.
Talk to you soon!