(Last Updated On: 02/12/2023)
Affiliate Disclaimer: Our product review team dedicates hours of research, fact-checking and testing to recommend the best solutions to business owners. We earn from qualifying purchases through our links, but this does not influence our evaluations. Why trust our reviews?
Written by Software Expert Hamza Shahid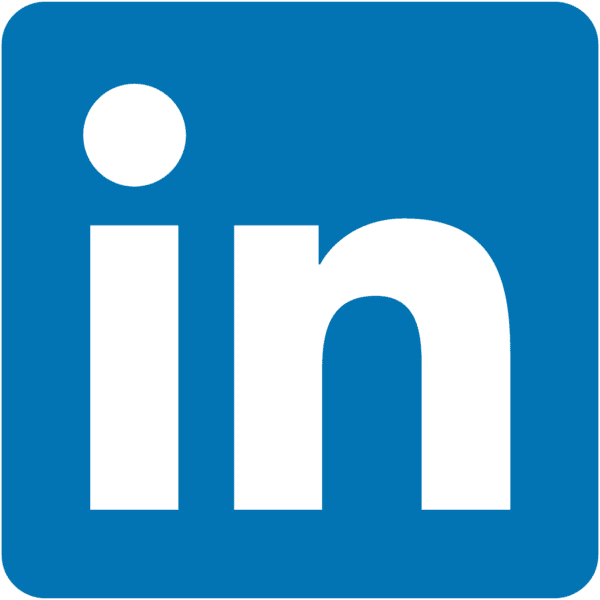 The best POS system for car wash will provide robust marketing and reporting capabilities, as well as ecommerce capabilities, integrations with third-party apps, mobile access, and self-pay terminals. An effective car wash POS system should provide powerful reporting, membership plans, vehicle recognition, unmanned pay stations, and secure payment processing, as well as the ability to integrate with existing systems. You should also consider integrating third-party vendors into your POS system to complete tasks that aren't built into it.
The more customers you can get in and out of your car wash business, the more revenue you'll bring in. A solid POS system can help you process payments faster and build a loyal base of repeat customers. This will improve both your profitability and the lifetime value of each customer. Our experts at WiseSmallBusiness have gathered the top 3 car wash POS system based on their features, pros, cons and user reviews.
Our Experts' Choice
Washify Car Management POS System

The best car wash POS system is Washify. Washify offers:

Cloud Based Platform

Powerful Marketing Tools

Ecommerce Plugins

Marketing Automation  

Unlimited Membership Programs and Much More!
Don't have time to read this whole review? Skip ahead to:
Best Car Wash POS Systems – An Overview 
Car wash businesses require marketing systems that assist them in managing day-to-day operations and attracting new customers. You're used to juggling several tasks at once.
It doesn't matter whether you run a self-service or a full-service car wash business, you will benefit from systems that enable your customers to choose a plan from your selection and earn points.
Managing a car wash is a combination of retail and service, so you will need a system to manage both your day-to-day operations and attract new customers. Point systems are suitable for both retail and self-service car washes. By using them, you can keep track of how many customers come in and attract new ones.
Read more: 8 Best POS System Options for Retail Business Owners
Automation of various tasks can save you a lot of time and money. Automated vehicle recognition can help you process payments faster, so you can devote more time to serving your customers. In addition to automating membership programs, creating customer profiles, and rewarding VIP customers, license plate scanning can also reduce manual administrative time.
You need to offer affordable car wash services in order to be successful as a car wash owner. With the growing number of car owners in the Philippines, demand for car wash services is on the rise as well. It is possible to earn around P30, 000 a month with this business if you locate a residential area with high traffic and offer affordable car wash services.
To keep these customers coming back, you need a POS system that can help you formulate a loyalty and rewards program. In addition to providing powerful reporting, membership plans, vehicle recognition, unmanned pay stations, and secure payment processing, the best car wash POS system should integrate with your existing car wash systems. If you have to complete tasks that aren't built into your POS system, the right system should also integrate with third-party vendors.
To streamline your business, make sure your staff has an intuitive, easy-to-use interface where they can run reports at any time to see which plans are selling most effectively.
Comparing the Top Car Wash POS Systems
| | | | |
| --- | --- | --- | --- |
| | Fast Payment Integrations | Loyalty Program Integrations | Email Marketing  |
| Washify POS | Yes | Yes | Yes  |
| ezWash | Yes | Yes | Yes  |
| Vend POS | Yes | Yes | No |
How We Evaluated
In order to determine the top 3 car wash POS software options, I reviewed several POS software on Capterra, G2, and Trustpilot based on their features, pricing, and pros and cons. To help you make the best decision for your car wash business, we've rounded up the top 3 car wash POS software choices.
Washify POS – Best Car Wash POS Overall
ezWASH – Best Loyalty Program POS System
Vend POS – Best Inventory Tracking For Car Wash Establishment
Washify POS – Best Car Wash POS Overall
A leader in car wash management systems, Washify was named one of Inc. 5000's fastest-growing companies in 2020 after experiencing an average growth rate of 73% year-over-year in the three years preceding this recognition.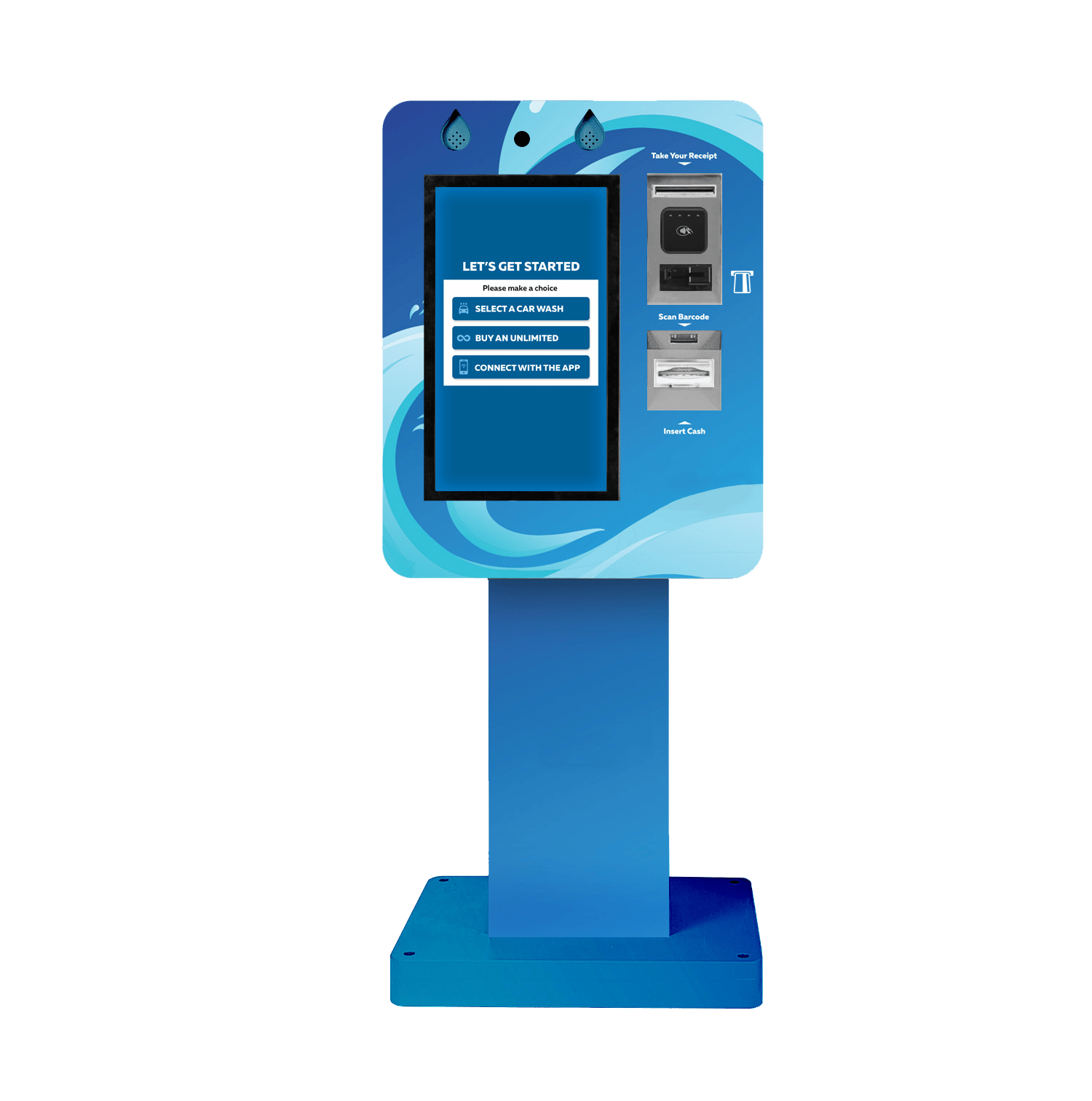 Washify has made the top of our list, and not just because it has the catchiest name. The system is the future of car wash marketing.  Furthermore, it caters to the specific needs of car wash businesses. Washify POS was created by a car wash owner, for other car wash owners. It was designed exclusively for the car wash industry.
In addition to its highly sticky branding, it has a great deal of features that facilitate car wash growth, including built-in marketing features, robust reporting, and mobile access. Additionally, the system provides a number of other features that facilitate car wash growth.
Salient Features
Online Integration

RFID Integration

Cloud-Based Systems

EMV Compatibility

Cash Box

All data saved on a cloud-based server

Email marketing tools

Mobile sales tracking

E-commerce / Website sales tools.

Unlimited Membership Plans

Built-in Detailing Management 

Ecommerce Websites

Fully Integrated Websites

Mobile Apps
Pros and Cons of Washify POS
Pros
Accept credit cards

Online appointments

Track all the statistics

Contactless Transactions  
Cons
There aren't that many complaints that we have been able to find. This doesn't mean that they don't exist, however. We did find a few complaints but these were, for the most part, complaints about the system not being the easiest to navigate.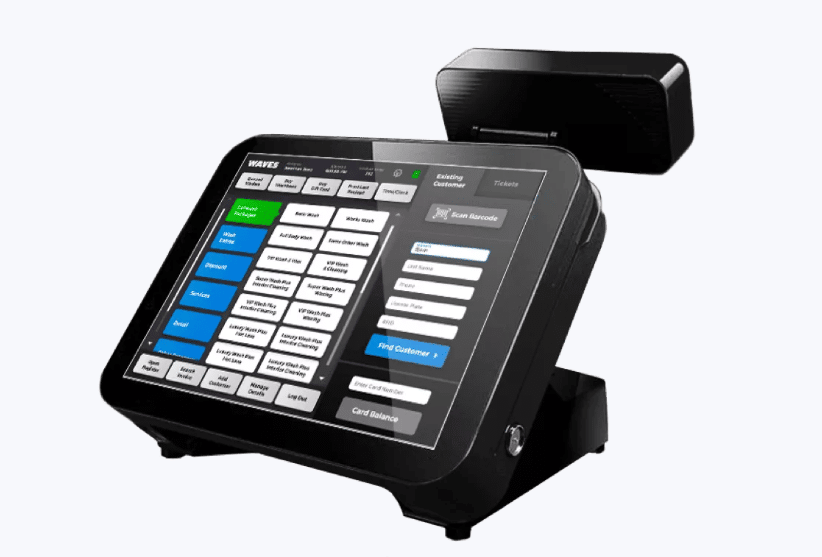 While it may take a day or two for you or your employees to get comfortable with the system, it is far from hard to navigate. Other than that, we would like to see actual prices for plans or packages listed on the website.
Why Choose Washify POS?
Washify POS is considered as one of the best car wash POS system because it is exclusively designed for car wash stations and car wash owners. In addition to its highly sticky branding, it has a great deal of features that facilitate car wash growth, including built-in marketing features, robust reporting, and mobile access. Additionally, the system provides a number of other features that facilitate car wash growth.
The Washify car wash POS system stands out for its membership plans. With one single system, you can manage all of your membership plans, no matter if you have a single location or 100 locations. Members can easily manage their accounts online from a customer-facing perspective. As a result of the unique vehicle IDs, such as the plate, the Washify car wash POS identifies each car when it rolls up.
Washify Pricing
Washify pricing is where things get a little bit tricky. The company actually doesn't have any plan or package prices listed but instead, they prefer that you email or call them to schedule a demo and get a quote for your specific business needs.
It's not uncommon for higher-priced services or products to not have their prices listed because this may indeed deter some people. But then there are people who know they need a service, have a good budget to work with, and don't need to be sold on it any further.
Verdict
Overall, Washify is a car wash POS system that is suited to both full-service, and self-serve car washes. It's probably not best for anyone who has just opened their car wash, but it is an excellent choice for those who are already a bit more established. It comes with tablets (iPads). The carwash employees can greet the customers with the software pre-installed on their tablet and help with car wash package selection.
ezWASH – Best Loyalty Program POS System
EZWASH is a car wash POS system developed and run by eGenuity. It comes equipped with many different features that are utilized in most car washes across in business today.
It's easy to use, it has rich features, and it's fast. That might make ezWash our one of the favorite car wash POS system. When it comes to just about anything, the ezWash system is lightning fast.
It is ezWash's unique loyalty program that we love the most about it. With these integrated membership programs, your regular customers can simply sign up without having to check in at the counter and pull up for their wash without needing to pay.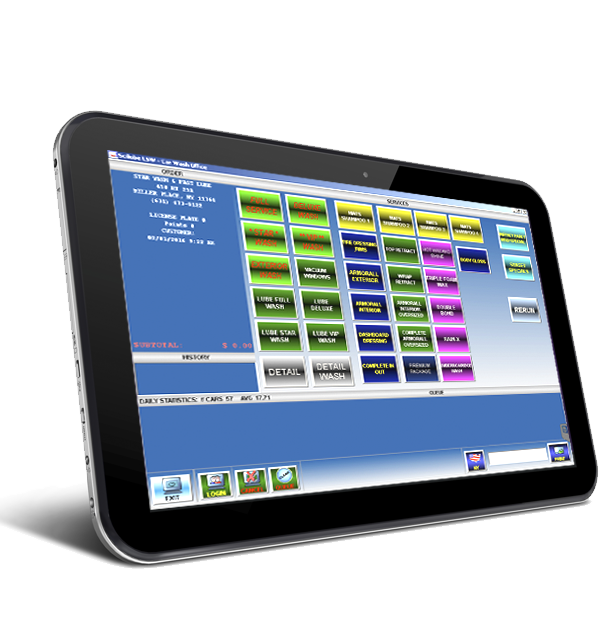 You'll have happier customers, and they'll keep coming back for more, so you'll have more money in your pocket and smarter planning for your business' future.
Salient Features
Rapid Entry Screen

Rapid Checkout

High-speed EMV card processing

License Plate Recognition

Membership Programs

Customer-Facing Mobile App

Gift card and loyalty program abilities

Email marketing tools

Rapid Entry & Rapid Cash Out programs

Staff and customer management tools

RFID capable

Accounting integration for your back office
Pros and Cons of ezWASH POS
Pros
Manage all your gift cards through Snapstorm

Multiple Location car management

Incredibly Fast

Vehicle identification by license plate
Cons
The major downside with ezWash is the price tag. This is the same major complaint we had about Washify

Making business owners reach out to you without even so much as a ballpark price range is not really the best way to make sales
Why Choose ezWash POS?
Car wash growth is facilitated by ezWash, a modern, easy-to-use, feature-rich POS system. We will discuss some of its most valuable features and system attributes below. This solution performs very quickly when it comes to processing payments, executing system functions, and virtually everything else. With SnapStorm on board, you are given a plethora of nifty other features as well, such as online store tools, RFID tracking capabilities and the ability to accept online payments. This car wash POS system ezWash is well-equipped, fairly easy to use and it is best suited to those car wash owners who have a mid to large size car wash to manage.
ezWash POS Pricing
The ezWASH POS system also does not have a fixed price, and it is based on your specific requirements for the business. We have not been able to find any information on the price for their POS system online, so you would have to contact them for a quote and a demo.
Verdict
You might have trouble keeping up with demand in a busy car wash, but the efficiency-driving features of ezWash make it a good solution if you are experiencing that problem.
Vend POS – Best Inventory Tracking For Car Wash Establishment
As a robust iPad POS system, Vend by Lightspeed is equipped with built-in loyalty programs, mobile checkouts, free customer-facing displays, and mobile scanners to help quickly count your inventory. In addition to the flexible payment options, Vend also allows you to set up custom payment types, such as layaway, store credit, and on-account sales, based on your own merchant account as well.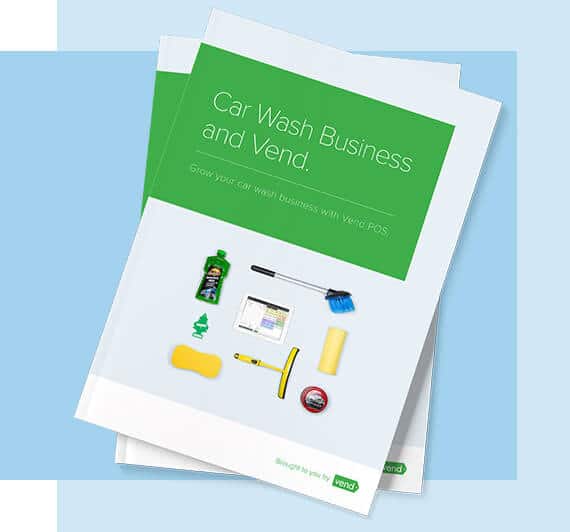 The Vend POS comes packed with a variety of impressive features such as inventory management tools, automated reordering, loyalty programs, and the ability to track both staff and customer data.
Not only does this POS system work well for any type of business, it has the ability to carry it all out even when it is offline. It can also work with a wide range of hardware providers if you already have your point-of-sale hardware, such as an iPad or Android tablet, already set up.
Additionally, you have the option to choose a bundle or parts that you may need directly from Vend. We definitely recommend that you purchase some hardware beforehand, as it can get quite costly if you have Vend bundle the hardware with your package.
Salient Features
Checkout 

Payment processing

Inventory

Customer management

Add-ons and Integration

Employee management

Reporting

Inventory management

Cloud backup

Unlimited products and users

Customer support

Promotion and gift cards

Apps and Ecommerce channel

API access

Multi outlets retail management

No limits on monthly turnover

Customer-facing display option

Customer profile builds and behavior analytics

Purchase order creation and management

Automated stock reordering

Stock transfers

Centralized product bundling and separation

Split tenders
Pros and Cons of Vend POS
Pros
The one area that Vend really outperforms all other POS systems in is the tools it provides to help you scale your business.

With all of the tracking, this system is capable of performing, you can easily make adjustments here and there to scale your business just that much further.

Vend POS makes it very easy to add new products, users, and registers. It's an easy transition and you are never locked into any contract.

Transaction fees are not charged.

Suitable for PCs, Macs, and iPads.

Customer service is available 24/7.
Cons
Third-party providers process payments.

The POS software costs $99 per month; there is no free version.

Only available for iPads.

Vend charges its users an extra fee to have access to priority phone support.
Why Choose Vend POS?
Within the Vend POS system, you will be able to find a wide range of impressive features, such as loyalty programs, automated recording, inventory management, employee tracking, and customer records that are best needed for any car wash POS system. It is true that Vend POS may not necessarily be a POS solution designed specifically for car washes, but it is very versatile and, unlike many other POS systems on the market today, it can even work offline. 
You can implement Vend POS with just about any kind of hardware you like, which is one of the great things about it. Vend can be easily installed onto your iPad or Android device if your car wash business already uses these devices in order to get started right away. The good news is that if you do not have the hardware you need for your car wash operations, you can always choose one of the bundles offered by Vend POS if you do not own the right equipment.

Vend POS Pricing
Vend is a great point of sale solution for small businesses due to the features it offers. However, it does lose some points due to its overall high price point. In terms of pricing, Vend does not offer a free plan, and its standard plan ranges in price from $89 to $119, depending on the payment processor you choose. Although this is a high price point for most small businesses, you can try it for free for one week.
A Vend subscription offers three different options at three different price points that vary based on the features included in each plan. Each plan includes one register as part of the subscription price, with additional registers costing $59 per month each for each plan.
Although the main differences between Vend's plans are the advanced features they offer, like real-time inventory management, supply chain management, and access to Vend's APIs; however, even the Lean plan is equipped with every tool you could possibly need for running a retail store.
There is no native payment processing system in Vend compared to other popular POS software, so users will not be charged any additional fees if they choose to handle payment through a third-party processor. As an added bonus, Vend offers its users the option to be matched with Vend's partner processors, which have exclusive discount rates on transactions.
Lite
With the starter plan, you get all the basic features. In addition, you get the ability to use 1 outlet, 1+ register, and $20K monthly turnover.
This plan includes real-time inventory management, 24/7 support, and small business reporting. The price for this plan is $99/month annually, or $119/month if paying monthly.
Pro
The advanced plan takes things to the next level by opening up more of the growth-oriented tools, and unlimited users.
It includes advanced analytics, 24/7 support, multi-outlet retail management, and real-time inventory management. The price for this plan is $129/month annually, or $159/month if you pay monthly.
Enterprise
Does your business have more than one location? If so, the Enterprise plan is right for you. With the Enterprise plan, you can manage all of your business locations from one service.
You get 6+ outlets, 1+ register, a dedicated account manager, and unlimited turnover. Since this is an advanced package, it is tailored and made for each business. In turn, you would have to request an individual quote.
Verdict
Vend is still a popular option ultimately, Vend is an excellent option as a car wash POS, but only if you can overlook the flaws mentioned above. While they may stand out like a sore thumb, it is important to note that they are being compared to two other top-rated car wash or automotive shop POS systems.
There is a good reason (or rather a few!) that Vend still made our list out of the numerous other systems we could have chosen. After all, Vend has a customer base spread in more than 140 countries.
Buyer's Guide:
What to Look For In a Car Wash POS System
There are certain system attributes that car wash owners should keep in mind when shopping around for a point of sale system. We have reviewed our top picks above, but we must keep in mind that not all car wash software is the same. Here we go over the features and functions of the most important car wash point of sale system.
Loyalty Programs Integration
At the heart of every car wash business is the loyalty program.  Furthermore, every successful car wash operation depends on returning customers. In particular, car wash operators' love selling unlimited packages (unlimited monthly washes).
A good car wash POS system would track the number of times each customer visited the car wash. The reason a car wash operator would need to know this information is the opportunity to upsell.
For instance, an operator would want to promote the unlimited car wash package to customers who attend the car wash more than twice a month. In addition, the car wash manager would be able to send a reminder (with a coupon) to those customers who did not visit the establishment for over a month. Clearly, a good Car Wash Software can help the owner boost sales.
Email Marketing Integration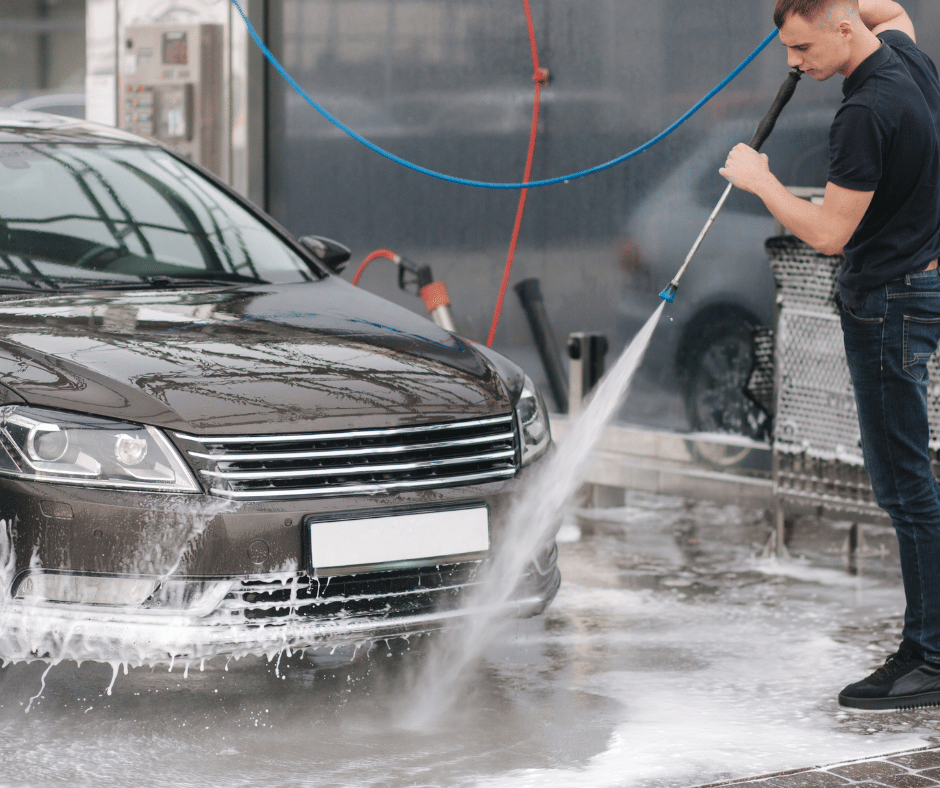 An important part of every car wash software is the ability to act on the information provided by the system. Therefore, every car wash POS system should have a robust email marketing integration.
Another reason email marketing integration is important is since it lets the business owner email customers' whose membership had expired.
Fast Payment Integration 
As mentioned earlier, the ultimate goal is a car wash business is to get the customer out as quickly as possible. Many car wash businesses get that by establishing separate car wash lanes for credit card paying customers and cash-paying customers.
The credit card lane (also servers the unlimited package customers), should have an automated terminal for customers to check themselves out. This payment integration is a vital part of the car wash Point of the Sale system.
Fast processing of payment is a necessity for many merchants. In the retail industry, margins are often low, and it is impossible to afford long periods of time before receiving a payment. For this reason, merchants prefer payment systems with fast settlement times. UZH, for example, provides an online solution for payment orders. The web portal includes both financial and formal approval, and the entire process can be performed electronically.
Convenience is another important factor for merchants. Payment systems must be easy to process and trace. For example, merchants must be able to accept credit cards quickly. In addition, payment systems should be convenient for consumers. Without this, they will not attract many customers. As a result, the best payment systems should be fast.
Comprehensive Reporting
There is no doubt that having a robust reporting and analysis system in place will enable you to keep a constant check on the performance of your business. This will allow you to make intelligent, data-driven decisions on your growth strategy.
You should be able to get a report on daily, weekly, monthly, etc., sales and revenue. You should also be able to figure out which of your membership packages are the most popular and which are not.
The reporting should be able to provide you with insight into the busiest times of the day, the busiest days of the week, and even provide revenue forecasts based on past performance if your system is able to aggregate these data correctly.
Membership Management Plan
The membership program provides a reliable source of recurring revenue to your business, and your car wash point of sale system automates the entire billing and payment processing process so you can focus on running your business.
If your car wash offers monthly or yearly membership plans–such as unlimited wash memberships–you will need membership plan functionality. In some systems, members may register and pay online, while in others, the customer will have to pay on-site for their membership. Once a customer has paid for their membership, it will remain active until it expires.
There are systems that allow customers to enroll in automatic renewal plans. Other systems send renewal reminders to members and allow them to renew online or at an unmanned station. Some systems allow customers to enroll in automatic renewal plans.
Automatic Vehicle Recognition
In order to use automatic vehicle recognition capabilities, either a license plate or an RFID tag can be scanned on a customer's vehicle.
Using automatic vehicle recognition systems, customers with membership plans can drive through the wash without interacting with any staff members. This allows the staff to focus on other tasks instead of interacting with customers.
Unnamed Pay Stations
A pay station is a physical hardware component in the point of sale system that customers can use to pay for their car wash faster. Customers insert cash, a credit card, or a debit card into the pay station, choose which wash option they want, and receive a code for their car wash.
It is possible to pay for parking on the street using parking pass machines similar to the ones that allow drivers to pay for street parking by using the code they receive when they enter the car wash.
Secure Payment Methods
In order for your automated payment station or other payment receipt mechanism to be successful, you need to make sure that your customers feel comfortable using the device. Be sure you use a system that accepts cards with EMV chips (which is the most secure type of card payment).
As for other forms of payment such as cash or magnetic stripe cards, you should also have no problem processing them through your system.
Final Thoughts
In general, if you are just opening your first car wash, you might make the best choice if you decide to go with a more economical solution. All car wash POS solutions seem to intentionally be vague with their pricing, so if your business is in this category, I recommend requesting quotes as soon as possible.
In this article, we have taken a look at the 3 top-rated car wash POS systems. We've analyzed and compared them to help you make the best decision for you and your car wash business. Washify is our top pick for the car wash POS system.
First, because it comes ready to use right out of the box. Second, it is customized software made specifically for a car wash business. If we can point out one drawback it would be the lack of flexibility in the pricing.
In other words, unlike Vend, they don't offer different pricing levels. ezWASH is innovative with the Rapid Entry and SnapStorm tools. But in the end, it wasn't nearly as feature-rich as Washify or even Vend.
When it comes to Vend, the POS system works for anyone from small to mid-sized car washes, and the company actually has plan prices listed right on their website. So you know what you are getting and what you can expect to spend. However, it also comes with some of the more concerning downsides. All in all, it really just comes down to what you are expecting to accomplish with your new car wash POS system. All POS systems have pros and cons, but we believe that the three we have outlined in this article are at the top of the scale.
Finally, we could say that Washify is the best car wash POS system. Get a free quote from Washify here.
Frequently Asked Questions
How profitable is a car wash? 
Having your own car wash might sound like an easy gig, but is it profitable? I'm not sure if it can be done, so let's get started with a more straightforward question. Can a car wash be profitable? Of course it can! The vehicle wash industry generates $9 billion per year.
What type of car wash is more profitable?
Having your own car wash might sound like an easy gig, but is it profitable? I'm not sure if it can be done, so let's get started with a more straightforward question. Can a car wash be profitable? Of course it can! The vehicle wash industry generates $9 billion per year.
How can Washify benefit your business?
Choosing the right point of sale system can be difficult, because there are so many services out there that you don't need, that it's easy to get overwhelmed. That's why Washify's POS system doesn't come with fluff apps. The goal of Washify is to provide you with tools and software that help you grow your business and achieve your goals.
How can a car wash POS system help you sell more? 
As a car wash owner, you will appreciate the efficiency and convenience of a flexible point-of-sale (POS) system, and your customers will appreciate it for years to come. If you want your customers to return or spend more, your kiosk could display package offers and other promotions to encourage them to do so. In peak times, your machine can be set to automatically turn off promotions so customers can finish their payment transactions without interruption.
What do you need in a car wash POS system?
In order to run a successful car wash business, it is imperative that you have an effective point-of-sale system, or POS system. In order to find the right solution for your needs, you should make sure that it is easy to use, integrates well with your existing infrastructure, and offers a number of other advantages.