Last updated on March 26th, 2019 at 12:39 pm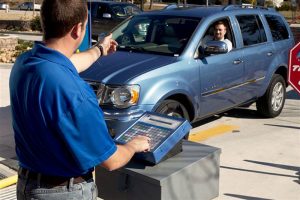 Whether you run a full-service or self-serve car wash, the one thing that absolutely must be at the top of your list is a solid POS system.
At a car wash, the service begins and ends with your customers' input.
As soon as they pull up, they should be able to quickly see and select the type of service they want. If you run a full-service car wash with a high-quality POS in place.
Your greeters will be able to grab a tablet, run out to your customer's car, and take their order with a few simple clicks.
Trust us; both your customers and employees will love you for making things a bit more streamlined.
When your customer is ready to check out, things need to go just as smoothly. This will ensure that they return again and become repeat customers.
But with so many different POS systems on the market, which one do you choose?
Luckily, we are here to simplify things for you! We have narrowed the best car wash POS systems down to just three. We have compared them in this article so you can decide for yourself which one should get your business.
---
The Best Car Wash POS Software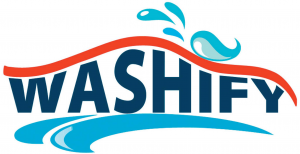 Washify has made the top of our list, and not just because it has the catchiest name.
This car wash POS system was designed exclusively as a car wash POS, making it a well-focused and balanced machine.
Washify was created by a car wash owner, for other car wash owners. It aims to streamline and improve your customer and staff experience as much as possible.
This POS comes decked out with a ton of features that, honestly, make life a lot simpler. With Washify, you can accept credit cards and allow your customers to book appointments online.
Moreover, you can even track all of your wash statistics from your phone, if need be. This system contains an extensive set of features. Just know that if detailed management is something you value, Washify has it.
Want to know what else Washify has that makes this hardware stand out? The installed bases and kiosks are equipped with waterproof RFID readers, which is pretty important considering the line of work you are in!
Product Features
RFID integration
Cash Box
Full HVAC system to reduce internal humidity (on Washify Pay Stations)
All data saved on a cloud-based server
Email marketing tools
Mobile sales tracking
E-commerce / Website sales tools
Pricing
The pricing for Washify is where things get a little bit tricky. The company actually doesn't have any plan or package prices listed but instead.
Prefer that you email or call them to schedule a demo and get a quote for your specific business needs.
We did, however, do a little digging of our own and found that in general.
The Washify POS system will run you about $9,995 for the full package. That includes a touchscreen installed base, RFID reader and 100 tags.
Once again, this is the price for the entire setup. To get a more accurate price for what you need for your car wash, simply visit the Washify site and request a demo and a quote.
Downside
There aren't that many complaints that we have been able to find. This doesn't mean that they don't exist, however. We did find a few complaints but these were, for the most part, complaints about the system not being the easiest to navigate.
While it may take a day or two for you or your employees to get comfortable with the system, it is far from hard to navigate.
Other than that, we would like to see actual prices for plans or packages listed on the website. It's not uncommon for higher priced services or products to not have their prices listed because this may indeed deter some people.
But then there are people who know they need a service, have a good budget to work with, and don't need to be sold on it any further.  Most business owners want to be able to decide quickly whether or not it is worth their time to go any further.
Putting an obstacle between them and the product is not the smartest way to go about acquiring more customers. If time is money, then convenience is the clock.
Verdict
Overall, Washify is a car wash POS system that is suited to both full-service, and self-serve car washes. It's probably not best for anyone who has just opened their car wash, but it is an excellent choice for those who are already a bit more established.
---

EZWASH is a car wash POS system developed and ran by eGenuity.
It comes equipped with many different features that are utilized in most car washes across in business today.
First up on the features list is SnapStorm. SnapStorm is an extremely robust program meant to help you manage all of your gift cards, loyalty programs and other customer experience tools.
With SnapStorm on board, you are given a plethora of nifty other features as well, such as online store tools, RFID tracking capabilities and the ability to accept online payments.
Beyond SnapStorm, you also get something known as Rapid Entry and Rapid Cash Out. The first of these two features was designed to help your greeters get customers' orders taken quicker, more efficiently, and with less headache for your customer.
The latter allows you to complete your customers' transactions faster when it comes time for them to check out. Make it quick and painless for them to be in and out just as quickly and you have yourself a winning game plan!
Product Features
Gift card and loyalty program abilities
Email marketing tools
Rapid Entry & Rapid Cash Out programs
Staff and customer management tools
RFID capable
Accounting integration for your back office
Pricing
Just as with Washify, the ezWASH POS system has no firm price, and the price tag is based on what specific needs you have for your business. You have to reach out to them for a demo and a quote as we have found no price for their services online.
Downside
The major downside with ezWash is the price tag. This is the same major complaint we had about Washify. Making business owners reach out to you without even so much as a ballpark price range is not really the best way to make sales.
Verdict
Overall, ezWash is well-equipped, fairly easy to use and it is best suited to those car wash owners who have a mid to large size car wash to manage. Head over to the eGenuity website and get your free quote today!
---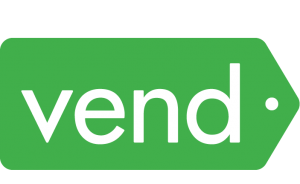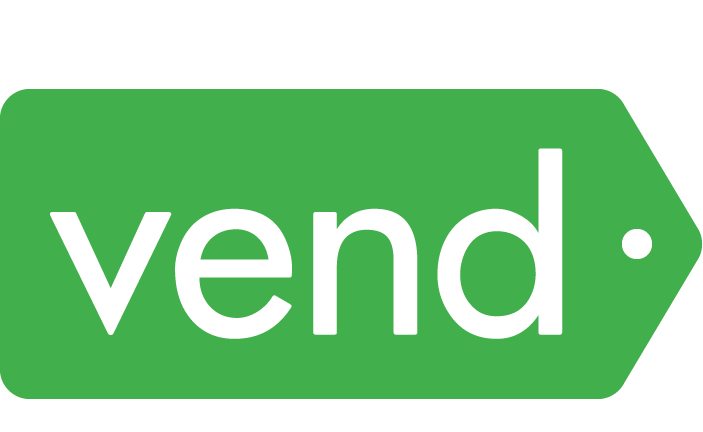 Vend is a POS system that can be used for just about any type of business, and it does extremely well at handling most car wash POS needs.
Not only does this POS system work well for any type of business, it has the ability to carry it all out even when it is offline.
It can also work with a wide range of hardware providers if you already have your point-of-sale hardware, such as an iPad or Android tablet, already set up.
Additionally, you have the option to choose a bundle or parts that you may need directly from Vend.
We definitely recommend that you purchase some hardware beforehand, as it can get quite costly if you have Vend bundle the hardware with your package.
The Vend POS comes packed with a variety of impressive features such as inventory management tools, automated reordering, loyalty programs, and the ability to track both staff and customer data.
The one area that Vend really outperforms all other POS systems in is the tools it provides to help you scale your business.
With all of the tracking this system is capable of performing, you can easily make adjustments here and there to scale your business just that much further.
Vend POS makes it very easy to add new products, users, and registers. Should you ever need to upgrade the plan that you're on.
It's an easy transition and you are never locked into any contract. Simply log in to your account over on their website and request your upgrade. It's really that simple.
Tie all of this together with the power of various other add-ons that you can get for Vend and you have yourself a powerhouse of a POS!
Product Features
Web or iPad based
Works offline
Various tracking and reporting tools
Custom receipts
Able to accept gift cards, coupons and split payments
Accepts mobile payments
Online order management
Pricing
There are three package plans to choose from with the Vend POS system. The plans they offer are as follows:
Lite– With the starter plan, you get all the basic features. In addition, you get the ability to use 1 outlet, 1+ register, and $20K monthly turnover. This plan includes real time inventory management, 24/7 support, and small business reporting. The price for this plan is $99/month annually, or $119/month if paying monthly.
Pro – The advanced plan takes things to the next level by opening up more of the growth oriented tools, and unlimited users. It includes advanced analytics, 24/7 support, multi-outlet retail management, and real time inventory management. The price for this plan is $129/month annually, or $159/month if you pay monthly.
Enterprise – Does your business have more than one location? If so, the Enterprise plan is right for you. With the Enterprise plan, you can manage all of your business location from one service. You get 6+ outlets, 1+ register, a dedicated account manager, and unlimited turnover. Since this an advanced package, it is tailored made for each business. In turn, you would have to request an individual quote.
Downsides
For the most part, there really aren't that many complaints around the internet about Vend. The majority of them are actually pretty minor annoyances, with exception of two more major issues.
The first seems to be that the system is often missing features that it should have come equipped with to begin with. For the features you get, which is still quite a lot, it is a tad on the expensive side of the spectrum.
The second major complaint is in regards to technical support, and it's a major one. Vend charges its users an extra fee to have access to priority phone support.
This is a feature that, honestly, should come included with whatever service package you are paying for every month or year.
Verdict
Ultimately, Vend is an excellent option as a car wash POS, but only if you can overlook the flaws mentioned above.
While they may stand out like a sore thumb, it is important to note that they are being compared to two other top-rated car wash or automotive shop POS systems.
There is a good reason (or rather a few!) that Vend still made our list out of the numerous other systems we could have chosen. After all, vend has a customer base spread in more than 140 countries!
---
Final Thoughts on the Best Car Wash POS
In this article, we have taken a look at the 3 top rated car wash POS systems. We've analyzed and compared them to help you make the best decision for you and your car wash business.
Washify was our top pick when it came to working right out of the box as a POS made specifically for a car wash. However, it lacked a way to see a general price range for any given level of performance.
ezWASH is innovative with the Rapid Entry and SnapStorm tools. But in the end, it wasn't nearly as feature rich as Washify or even Vend.
When it comes to Vend, the POS system works for anyone from small to mid-sized car washes, and the company actually has plan prices listed right on their website.
So you know what you are getting and what you can expect to spend. However, it also comes with some of the more concerning downsides.
All in all, it really just comes down to what you are expecting to accomplish with your new car wash POS system.
All POS systems have pros and cons, but we believe that the three we have outlined in this article are at the top of the scale.
If you feel that we have left out a specific POS system that deserves to be given some attention, please let us know in the comments section.
Till next time!