(Last Updated On: 11/15/2022)
Written by Shahab Abbasi: Software Engineer/IT Specialist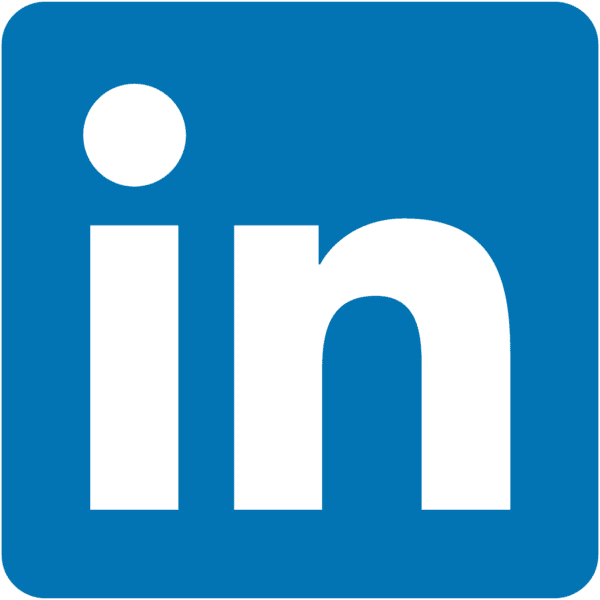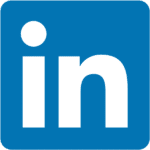 Affiliate Disclaimer: Our product review team dedicates hours of research, fact-checking and testing to recommend the best solutions to business owners. We earn from qualifying purchases through our links, but this does not influence our evaluations. Why trust our reviews?
Don't have time to read the whole review? Skip ahead to:
Zebra TC21/TC26 – Overview
The Zebra TC21/TC26 are the natural development of the TC20/TC25 that appeared back in 2017. They share the same basic concepts as Zebra TC20/TC25, but address the hardware expectations of a 2022 customer over their predecessors. The Zebra TC21/TC26 has a better CPU, LCD, RAM, storage, camera, and interchangeable battery solution than its predecessor. Additionally, it runs Android 10, instead of Android 7.x Nougat that was used in the TC20/TC25.
There is no longer a keypad option available for the new TC21/TC26. The two versions are also equally well-sealed now. This is Zebra's idea behind TC21/TC26, an Android smartphone with a modern look and feel, the device is designed to meet the data collection and communication needs of retail, hospitality, and enterprise customers with a familiar user interface and a reasonably priced price.

You may be interested in reading more about POS hardware.
Zebra TC21 vs Zebra TC26
There is only one important difference between the TC21 and the TC26: the former is designed exclusively for use within an enterprise's four walls whereas the latter is designed for workers outside its four walls. A TC26 is also equipped with cellular capabilities and Wi-Fi, making it an ideal device for field workers.
Pros
Difficult

Interchangeable batteries

Tons of accessories

6 year Android warranty

Android 10
Cons
The display lacks contrast

The power button mode is weak
Zebra TC21/TC26 Features
The TC21/TC26 set a high standard for value-tier devices in terms of features. Now it's even more versatile and powerful with more features. Performance can be maximized with a faster processor option. As a result of new accessories, durability is increased and use cases are expanded. The new software options and Mobility DNA tools deliver more value and increase workflow efficiency.
With an octa-core processor with a speed of 2.2 GHz, applications will run more efficiently throughout the day and loading times will be faster.
The TC21/TC26 supports Apple VAS and Google Smart Tap to read tickets, loyalty cards, gift cards, boarding passes, and more stored on mobile devices through Apple and Google wallets.
Mobile-driven workstation
You can connect the TC21/TC26 to a monitor, keyboard, mouse, printer, and more using the optional Workstation cradle, which eliminates the need to purchase fixed workstations – lowering the costs of your equipment, management, and energy.
Process automation with OCR Wedge
You can easily capture standardized data, such as license plates, container labels, serial numbers on parts, etc.
A cloud-based solution that provides visibility into device location and status for teams to track lost or missing devices.
By monitoring, troubleshooting, and resolving Wi-Fi connection issues before users experience them, Mobility DNA Wireless Insights simplifies wireless monitoring and troubleshooting.
Mobile DNA tools and applications can be deployed, configured, and managed on your devices through a centralized cloud interface.
Zebra TC21/TC26 Specifications
| | |
| --- | --- |
| Form-factor | Mobile touch computer |
| CPU | Octa-core Qualcomm Snapdragon 660 |
| CPU Speed | 1.8GHz |
| Graphics | Qualcomm Adreno 512 GPU |
| OS | Android 10 |
| RAM/Flash | 3GB RAM/32GB Flash 0r 4GB RAM/64GB Flash |
| Card slots | 1 x MicroSD (up to 128GB SDXC) |
| Display type | TFT LCD, Corning Gorilla Glass |
| Display size/res | 5.0-inch/1290 x 720 pixel (294 ppi) |
| Digitizer/pens | Capacitive multi-touch |
| Keyboard/keys | On-screen |
| Navigation | Touch |
| Housing | Unknown |
| Operating Temp | 14° to 122°F (-10° to 50°C) |
| Sealing | IP67 |
| Shock | Multiple 4 feet drops to tile over concrete at room temperature |
| Vibration | 4G peak, 5 Hz to 2 KHz, 1 hour per axis |
| Tumble | 300 0.5-meter tumbles |
| Size (WxHxD) | All-touch: 6.22 x 3.11 x 0.54 inches (158 x 79 x 14 mm) |
| Weight | 8.3 oz. (235 grams) |
| Power | Removable 3,100mAH rechargeable Li-Ion ("10 hours"), optional 5,400mAH ("14 hours") |
| Sensors | Accelerometer, ambient light, proximity |
| Scanning | Zebra SE4100 1D/2D scanner, Zebra SE4710 1D/2D |
| Camera | Rear: 13mp AF with flash, optional 5mp front |
| Interface | 1 x USB OTG host/client (Type C connector), audio jack, dual mic, speaker |
| Wireless | Dual-band 802.11 a/b/g/n/ac/d/h/i/r/k, Bluetooth v5.0 BLE |
| Price | Quote based |
Zebra TC21/TC26 Design
While it contains a lot of technology that is designed primarily for phone use, it is still useful if called a computer. A great thing about this device is that it combines Android and business functionality in one device. The highlight of this machine is TC26 commercial operations, which regularly collect and verify data. It is essential that employees have an easy way to operate a device that connects their efforts to a central database. Zebra TC26 has multiple angles, high-definition buttons, and channels for attaching wrist straps and ropes.
Zebra TC21/TC26 Hardware
This phone has a 5-inch backlit LED screen with only 1280 x 720 resolution, which is considered 'low resolution' by modern standards. The TC26's small display memory footprint also results in a highly responsive display and rapid display update times. When viewing the highest resolution images, a pixel on the screen represents 12 or more pixels in the captured image when you are viewing it at the best resolution. Pixel for pixel, you wouldn't be able to see more than 7% of the entire picture if you zoomed in.
Zebra TC21/TC26 Camera
This phone has a 13MP camera compared to the previous TC21/TC25's 8MP camera, but neither is likely to concern Samsung or Apple. When sufficient light is available, the rear camera can take reasonably sharp images because it can focus, as opposed to the front camera, which uses a fixed focus at infinity. There are various still photo options available in the camera application, including HDR and candlelight modes, although most users leave them set to Auto. Digital image stabilization, noise reduction, and several encoding codecs are available in video mode. However, only 1080p is offered as the highest resolution.
Zebra TC21/TC26 Performance
Even though the TC26 isn't the latest technology, it does use a high-quality processor, which we've seen in different phones. The Qualcomm Snapdragon 660 is an octa-core Processor that first appeared in 2017, and has been used previously in the Asus ZenFone Max and ZenFone 4, the Xiaomi Redmi Note 7, Huawei Y Max.
It came with 3GB of RAM and 32GB of flash storage, but after the operating system and pre-installed apps were taken care of, it only had 17.3 GB of internal storage left. It can be expanded by 128GB using the MicroSD card slot.
Zebra TC21/TC26 Battery Life
Zebra's 3100 mAh battery is quoted to last 10 hours, but battery life depends on use, especially scanning. It takes four hours to fully recharge the standard battery. In addition, Zebra did not support wireless charging on this design. The extended battery is good for the TC21/TC26 because it can be swapped out easily, but its capacity isn't huge, and it makes it more heavy and thick.
Zebra TC21/TC26 Alternatives
It is true that you can buy robust phones for much less than this one, but that ignores its unique features.

Datalogic Skorpio X4

Raptor E5

ScanSKU M Series

Datalogic Skorpio E5
They all have dedicated barcode scanners, but their cost is similar or higher. Zebra TC21/TC26 Mobility Extensions (Mx) connect the Zebra TC21/TC26 to other business platforms and technology through Enterprise Mobility Management (EMM).
Zebra TC21/TC26 Pricing
Zebra's official website has got no information regarding the price of this product. However, you can buy these devices from third-party resellers. The price ranges anywhere from $500-$1,000 depending upon where you buy the product from, and the condition that it's in. If you'd like to purchase the TC21 or TC26 brand new, you'll have to get a custom price quote directly from Zebra. 
Words from the Author 
The Zebra TC21/TC26 is a rugged, durable, and highly effective Android Barcode Reader that can turn things around for the better. It can be the best partner for your Small business management and makes things much simpler. 
Zebra's TC21/TC26 mobile computer is lightweight and designed for one-handed operation. For the price of a low-cost mobile phone, TC21 offers powerful business features like best-in-class scanning, enterprise-class wireless connectivity, a removable battery, and complimentary Mobility DNA tools.
So if you are really considering the low cost mobile phone for your workers, Zebra TC21/TC26 are the most reliable option due to extra features they include.
FAQs
How rugged are Zebra devices? 
Zebra mobile devices are known to be of the most durable Android Bar Coder scanners on the market. Specifically, the TC21 and the TC26 can take a beating with ease and can survive falls, dust, water, and freezing conditions.
How do you reset a zebra TC21/TC26?
1- First turn off your Zebra TC21/TC26 completely. 
2- Keep holding the volume down and power keys together for a few seconds in your Zebra TC21/TC26.
3- When the Zebra logo is displayed, release the buttons.
Are the TC21/TC26 compatible with TC20/TC25 accessories?
No, the form factor of the TC21 and TC26 has changed from the TC20 and TC25 and thus accessories are not compatible.
What is Mobility DNA Enterprise?
This license contains additional MDNA tools and capabilities for Value Tier devices for the life of the device on par with Zebra Premium Tier device offerings. Full list of features are available on Zebra's website.