Last updated on August 8th, 2019 at 08:42 pm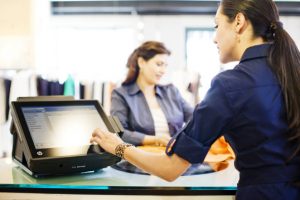 As the owner or manager of a retail store, you've surely got a lot on your plate.
You have inventory to track, employees to manage, sales figures to analyze, and customers to satisfy.
The right retail POS systems will not only help you keep track of it all, it will also help make your business a success.
Rest assured, there is an abundance of POS software systems to choose from. Some systems come equipped with the full gamut of features.
Others have carved out a bit of a niche for themselves, serving retailers in particular. Deciding which Retail POS system is right for you will depend largely on the type of business you run, as well as the scope of your needs.
Our Best Retail POS Systems for 2019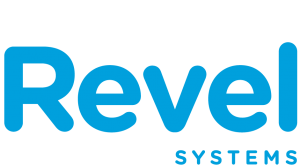 If you're an established retailer looking to grow, Revel Systems will suit your needs perfectly.
With a wealth of features and highly scalable plans, you'll find all that you need to manage your expanding business.
Revel's comprehensive customer support also makes it easy to learn their rather robust POS system.
#1 Revel Systems – Best Retail POS System
Few companies can offer all the features that Revel Systems does. Their catalogue of features spans across the retail and service industry.
So retailers of all stripes will find everything they require from a POS system, and more.
System Features
Revel's Retail POS system is fully functional. Whether it's front-end cash register functions or backend data analytics that you require, Revel's got you covered.
Revel has a wealth of industry-specific features. The software comes with full front-end functionality, where customers can pay with their preferred payment method, including gift cards.

Revel Systems has also added an integrated e-commerce platform, so if you have an online store, you'll be able to easily sell merchandise.
With this e-commerce platform, you have full customization and mobile ordering capability.
But what really makes Revel Systems shine is its extensive back-end features. You can keep track of inventory as easily as you can scan barcodes or upload a spreadsheet.
You can also set up automated low-stock alerts and inventory monitoring to track what's selling and what's not. Among other automated features, Revel also calculates waste loss, providing you with data you can use to reduce lost profits.
Employee management is also made easy. Employees can easily swipe a card to clock in and out, and you can adjust permissions for each member of your staff.
You also get automatically generated employee profit reports to help evaluate high and low-performing employees.
Hybrid System
Revel Systems runs locally, but syncs all data to the cloud. Revel's "always on" mode enables you to keep conducting business as usual, even in the event of an internet outage.
With this mode, you can continue to accept both cash and card payments, so your business doesn't miss a beat!
Pricing
These features offered by Revel Systems don't come cheap. One register will cost you $119 a month. But at this price, you get 24/7 live support and unlimited data storage.
Software updates, and QuickBooks integration. With all that on the cheapest plan, you'll be getting your money's worth.
Customer Support
It's not easy to set up all of Revel's POS features. But fear not: Revel helps make it easy with Revel University.
A site that includes all the training and tutorials you need to manage your system. For an additional fee, you can also request onsite tech support if you'd prefer.
Downside
Considering all the features you get with Revel Systems, it takes some time and effort to set up. While functionality is simple, setting up menus, products, and inventory can be a complex and even tedious process.
You get what you pay for, though, with Revel Systems.
Verdict
Revel Systems has a lot of features that would work with just about any retail establishment.
However, its high price point and extensive feature catalogue is more suitable for larger retailers, who can get the most bang for their buck with Revel Systems.
---
#2 Pick for Retail POS: Vend
If you're a smaller business that is just starting out, Vend will be more of your speed.
Vend includes all of the basic features that you would need out of a POS system. However, if you find your business growing, Vend's system is highly scalable and includes multiple tiered plans.
Vend's History
Vend has been in the Retail POS system market since 2010.
Based in New Zealand, it has grown to serve over 15,000 businesses in 100 countries. In seven years, this startup has become a bona fide international company.
Features
Vend offers all the POS features you would need as a retailer. It is suitable for both small and large retailers.
With Vend, you can easily manage inventory and your customer list. You also can maintain multiple price books and create your own branded gift cards.
Vend also comes equipped with an employee tracking feature to better keep track of both employees and cash.
Vend's e-commerce functionality has become one of its biggest features. The tool has a responsive design, where the interface will fit whichever screen you're viewing it on.
Their content management system allows you to easily add products and pages, rearrange design elements and add functionality.
Inventory and customer management is also made easy with Vend. You can set prices based on location, or customer type, and you can easily import and export inventory.
Pricing
Vend's starter and advanced plans are geared towards the more established small retailer. The Lite plan comes in at $99 a month with no annual contract, and you get unlimited products and customers, as well as 24/7 email support.
With the Pro plan at $129 a month, you get unlimited user accounts in addition to unlimited products and customers and e-commerce functionality.
Finally, the Enterprise plan is a tailored solution specifically for your business, so you'd need to contact a Vend representative for a personal quote.
Vend has a generous 30-day trial. So if you're interested in Vend but not sure if it's the right POS for you, you can easily sign up for the trial and get a real feel for the system before committing.
Cloud-based with Web Caching
Vend is a cloud-based product using HTML5, utilizing offline cache functions in the case of an outage. With this function, you'll be able to cache most of your data and keep ringing up purchases even if the internet is down.
Customer service
Vend offers 24/7 live email support to customers of all paying plans. However, if you want priority phone support, you'll have to pay extra – no matter which plan you're paying for.
You can also get one-on-one support if you're interested. If you prefer to learn the system on your own, you can check out Vend U.
Downside
Just like everything else, Vend isn't perfect. Vend's in-store POS has no ability to support purchase orders.
As a result, you'll only be able to pay for the display of demo products or configure commission payments on delivery, rather than paying up front. This could make for some potentially unhappy vendors.
Verdict
Vend is a flexible and scalable POS system. Retail businesses of all shapes and sizes should be able to find Vend a good fit for their establishment.
#3 Lightspeed Retail
Lightspeed Retail is the retail-focused POS platform from Lightspeed HQ.
The company has been in business since 2005, but the Retail POS is more of a newcomer to the market.
Launched in 2013, Lightspeed Retail quickly found a place among the top-ranking POS systems for retailers.
Retailing Features
Lightspeed makes retailing easy! On the front end, customers can pay whichever way they prefer, including store credit. You can also easily apply discounts and place items on hold or layaway.
On the back end, you'll likely find all the functions you'll need on Lightspeed Retail. Managing inventory, employees and purchase orders is made easy.
Among their newer features returns to vendor, which allows you to manage merchandise returns due to damaged products, shipment errors, or customer warranty returns.
You can also easily track unit costs and shipping fees to stay on top of your budget concerns. If you have multiple locations, you'll have comprehensive inventory functionality.
You can transfer merchandise between locations, and you have full visibility of all inventory in stores and in the warehouses.
You can also set different prices for the same SKU on a store-by-store basis, helping you maximize your profit margin. If you're a retailer that offers services as well as goods, Lightspeed Retail's got you covered.
In addition to pricing goods, you can create estimates or quotes, service and repair orders, and define labor costs. Yes, service-related retail just got a little bit easier!
Various Price Points 
Lightspeed Retail comes at various price points, depending on how large your business is. The cheapest plan is their small plan, which comes in at $99 a month for a single register, with access for up to five employees.
With the medium plan, you get up to two registers and access for ten employees, all for $169 a month.
These prices aren't cheap, and if you want to add more registers or employee accounts than your plan allows, you'll have to pay extra.
But all plans include 24/7 support, secure cloud backups, omnichannel capabilities, and free software updates.
Cloud-based
Lightspeed Retail is the cloud-based version of the company's locally installed POS system. So while it's similar to other Lightspeed products, it's all stored in the cloud.
But the system itself is hybrid, so you can install the POS and save data on your mobile device.
Customer Support
Like with most POS systems, Lightspeed Retail provides 24/7 live phone support. However, this excludes holidays, which may be an inconvenience if you find holidays to be a busy time for your business.
Live chat support is also available but limited to the hours of 11AM to 8PM EST. This, at least, matches the prime opening hours for retailers.
If you're fine troubleshooting any issues on your own, you can look into their extensive online resource library.
Downside
While Lightspeed Retail has a lot of features and can function as your all-around POS option, it's not the fastest software out there.
Due in part to the complexity of the system, it's not easy to make on the fly adjustments to inventory or pricing. The system's cost is also a bit high compared to other options, even for the cheapest plan.
Verdict
With Lightspeed Retail's pricing model, it's suitable for the more established businesses. Small retailers will find other options at a more favorable price point.
Lightspeed Retail's plethora of features also makes it attractive for businesses that have a lot of inventory and employees to manage.
#5 Shopify POS
Shopify, one of the most popular POS platforms out there, was originally designed with retailers in mind.
Founded in 2005, this app remains a favorite among retailers large and small – especially those with an online presence.
Features
Unlike some other POS systems, signing up for Shopify includes webstore capabilities, no matter what plan you get.
You can set up a "buy button" feature for your website so customers can easily purchase your products online. You can also sell through social media channels such as Facebook, Twitter, and Pinterest.
Shopify makes linking up your online and brick-and-mortar store simple. With the app, you can link online ordering with the POS system to fulfill orders in-store.
You can also generate discount codes for customers to use as online coupons while shopping in your website.
On the front end, you can create custom line items, integrating specials or seasonal items that you have in stock.
Shopify also automatically calculates tax based on the location of your store, and as it's all based on an iPad, your register is perfectly portable.
But Shopify is more than just front-end and website features. Their backend features include complete order histories for both in-store and online.
Create customer profiles, organize and track an unlimited number of inventory, and track register activity.
Affordable Pricing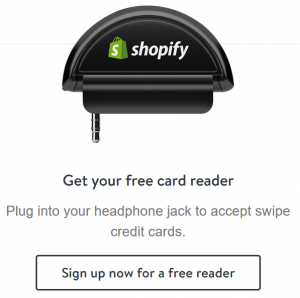 Shopify is one of the most affordable Retail POS systems on the market.
Their most Basic Shopify plan costs $29 a month, and includes unlimited products and devices, 24/7 support, and 24/7 support.
The Shopify plan, at $79 a month, gives you more features, including gift cards and professional reports.
The larger retailers might be interested in the Advanced Shopify, which costs $299 per month. It includes more staff accounts and lower transaction fees.
Not sure which one is right for you? Luckily Shopify offers a 14 day free trial, with no credit card information necessary.
Customer Service
Shopify provides 24/7 live phone support, and subscribers have full access to their knowledgebase.
If you have the cash, you can also hire Shopify Experts to receive high-level, individualized support.
Hybrid System
Shopify is a hybrid system. The online store and inventory are based in the cloud, but most of the data generated through the POS app is saved locally on your device.
Like many other systems, however, card transactions are unable to be processed if you experience an internet outage.
Downside
If you want options for payment processing, you might want to look at other options. Shopify's own program, Shopify Payments, is the only integrated payment processor for their system. You will have to pay an extra $19 up front for it.
Verdict
If you're a retailer who wants comprehensive webstore functionality, Shopify might be the choice for you.
But with the cost of extras that will quickly add up over time, medium-sized businesses will be best able to fit Shopify within their budget.
#5 ShopKeep POS System
ShopKeep is one of the simplest and easiest POS systems to operate.
The company caters to smaller retail businesses, keeping its price point low and system elegantly simple.
With over 22,000 retail clients using their app, ShopKeep is one of the biggest small business POS systems out there.
Front & Back End Features 
ShopKeep has all the front and back end features you'd want, including employee and inventory management.
The features allow you to ring up items, add modifiers, process payments, as well as returns and refunds. You are also able to process discounts quickly, both at the item and order level.
Employees can clock in and out through ShopKeep's app, and you can assign levels of access by staff member. You'll also get each employee's hours instantly at the end of each week.
On top of that, ShopKeep gives you in-depth shift reports that show you not only what's selling, but who's selling it.
You can also identify the busiest hours of the week to help figure out next week's staffing schedule. We believe that all retail POS system should be doing that.
ShopKeep's most impressive feature is its inventory functionality. With ShopKeep, you can track quantities of each item.
Set reorder points and generate a report detailing reorder criteria for any low-stock item. You can import inventory in bulk or item by item.
ShopKeep's analytics will also let you see which items are selling well, and which ones are not. That way, you can make purchasing decisions for restocking and replacing items you have in stock.
Pricing
For small businesses, a ShopKeep POS system comes at a reasonable price point. For $69 a month per register, you get 60 days of free support from a ShopKeep expert, and continued 24/7 customer support.
You also get access to their full range of features. If you're unsure whether to commit, ShopKeep offers a 14-day free trial. And with no contract, you can cancel at any time with no penalties.
Customer Service
ShopKeep keeps the customer in mind, especially with their support services. Unlimited support is available 24/7 no matter which subscription you sign up for.
Self-starting subscribers can use ShopKeep's site of articles and video tutorials to get familiar with the software.
Downside
Few people have negative things to say about ShopKeep's apps. The ones that do, mostly seem to have misunderstood the extent of ShopKeep's features.
ShopKeep's catalogue of features has grown over the years and most customers who sign up for ShopKeep stick with it.
Verdict
ShopKeep was designed with small specialty vendors in mind. While its inventory features, in particular, are robust, their capacity for large inventories remains limited.
If your inventory is larger than 10,000 items (the capacity of the current ShopKeep program), Shopkeep is probably not the POS system for you.
---
Our Final Review for Retail POS Systems
When it comes to choosing the best Retail POS System for your business, it's all about what's the best fit for you. Not all POS systems are optimized for all types of businesses.
Revel Systems is the best all-around POS system out there, suitable even for non-retail establishments such as restaurants and bars.
But at their high price point, larger businesses will get the most use out of it. For similar functionality at a slightly lower price point, Lightspeed Retail would be a good choice.
Small businesses with a single location, limited inventory, and a small staff may find that Vend or ShopKeep will best suit their needs.
Vend, however, is a bit more scalable for a growing business. And if you want to easily integrate a website with your brick and mortar store, Shopify will be the best choice for you.
You have a lot of choices out there when it comes to POS systems, and most can do the job well. If you're looking for the very best, you simply can't go wrong with any of the POS systems listed here.
Save
Save
Save