(Last Updated On: 02/07/2023)
Written by: Software Expert Hamza Shahid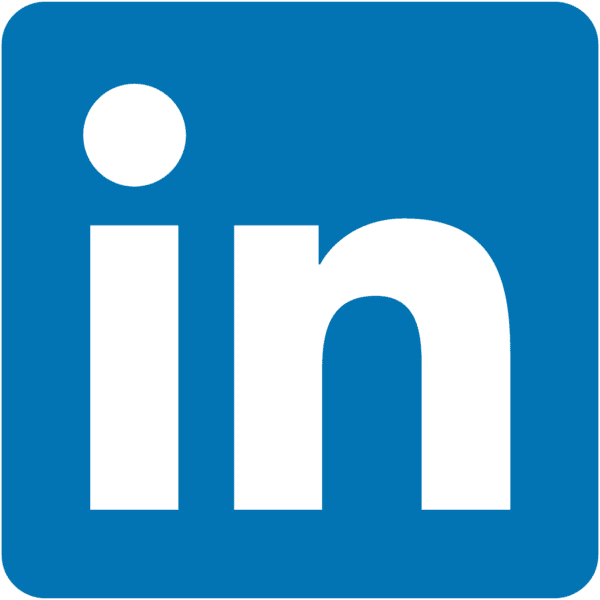 Affiliate Disclaimer: Our product review team dedicates hours of research, fact-checking and testing to recommend the best solutions to business owners. We earn from qualifying purchases through our links, but this does not influence our evaluations. Why trust our reviews?
With the best retail POS systems, you can manage inventory effectively, make transparent pricing decisions, generate valuable reports, and run your business efficiently. A solution might include accepting payments on the go, managing multiple locations, or maintaining an e-commerce store.
In addition to accepting mobile payments and including hardware, retailers in particular need inventory tracking systems. POS systems for small retailers, in particular, often rely on free plans or reasonably priced subscriptions for their systems. Software integrations and low transaction fees are other important features. Consequently, most of our top contenders offer free plans as well as affordable paid plans.
Our Experts' Choice
Square Retail POS System

The best POS system for retail is Square POS. Square offers:

Free Plan

Built-in Text Message Marketing

Free Online Selling Options

Free Online Square Store Builder

Social Media Assistance

and Much More!
Don't have time to read the whole review? Skip ahead to:
Best POS System for Retail – An Overview
POS systems for retail are technologies that include software that enables retail transactions. The software allows retailers to scan barcodes, make purchase orders, and print receipts. Other features include inventory management, sales reporting, and analytics. Customer relationship management (CRM) tools are also provided by the software to help retailers cultivate relationships with customers.
What is a POS System for Retail?
Retail POS system facilitates retail transactions at physical store locations by providing an easy-to-use tool for employees and customers.
The POS software allows retail employees to locate product information, create sales orders, accept payments, and deliver receipts in a timely manner. Employees are able to perform more transactions in less time, and customers benefit from shorter checkout times. POS software can also be used for providing customers with information about product availability and pricing. These software solutions can also be used by retail managers in order to track retail transactions and analyze sales or inventory data. Advanced POS solutions may even provide the ability to manage inventory or customer profiles.
Most POS applications are installed on hardware that has been specifically designed and built for them. This type of hardware provides a tactile screen that simplifies navigation for users. Mobile devices, such as smartphones and tablets, can now be used for POS solutions. POS software can exchange data between ERP and inventory management systems, with CRM for customer information, and with other retail solutions such as supply chain and logistics for maximum efficiency. In addition, POS is not the same as e-commerce software, which is exclusively used for online sales.
A product must meet the following criteria to qualify for inclusion in the POS software category:
Obtain product information, inventory information, pricing information, or transaction history

Allow your customers to pay with a variety of methods, such as cash, credit cards, or debit cards.

Returns, sales cancellations, and exchanges are also managed

Safeguard sensitive data, such as customer information and credit card numbers, by providing secure data access and functionality

Track sales indicators and returns or cancellations at each location with reporting and analytics
Based on our evaluation, the 8 best retail POS systems for various small businesses are:
| | | |
| --- | --- | --- |
| POS System | Type | Targeted Business |
| Square POS | Cloud / Web / Server Based | All businesses |
| Clover POS | Web-based/server-based | Any small business |
| | Cloud-based | Small to nid-sized Businesses |
| Shopify POS | Cloud-based | Businesses with an online store |
| Vend POS | Cloud-based | Businesses with no online presence |
| HikeUp | Cloud Based | Businesses with large sale amount variations |
| Revel Systems POS | Cloud Based | Businesses that need detailed reporting |
| Epos Now POS | Cloud Based  | Businesses that need a very easy to operate system |
There are many POS systems for retail out there, but it's hard to know which one will be the best fit for your business, whether you're looking for your first one or upgrading. During our review, we considered factors such as affordability, ease of use, and overall functionality. We also sought out cloud-based POS systems that are easy to set up. We compiled our top picks for small business POS systems below.
How We Evaluated
Our priority was to select POS systems that were easy to use, reliable, and affordable. In addition, we considered inventory management tools, online stores and multichannel selling tools, employee management, payment processing, accounting and reporting tools, customer support hours, and integrations with third parties.
With multiple hardware options, iPad apps, tools for selling online, and multiple plans, each system on this list can grow with your business as you do. We concluded that Square for retail, which earned an 4.7 out of 5 stars on most reputable consumer review sites, and found it to be the best retail point-of-sale system.
For every small to medium sized business, Square is the best retail POS system. As a kind of "double-whammy", Square also wins our rank as the best iPad POS system retail software. Square is a free POS system that is easy to use, easy to start, and packed with features that make it a great choice. It offers a wide range of POS systems for small businesses of all kinds. Square for Retail is no exception. It is easy to use, easy to set up, and full of great features.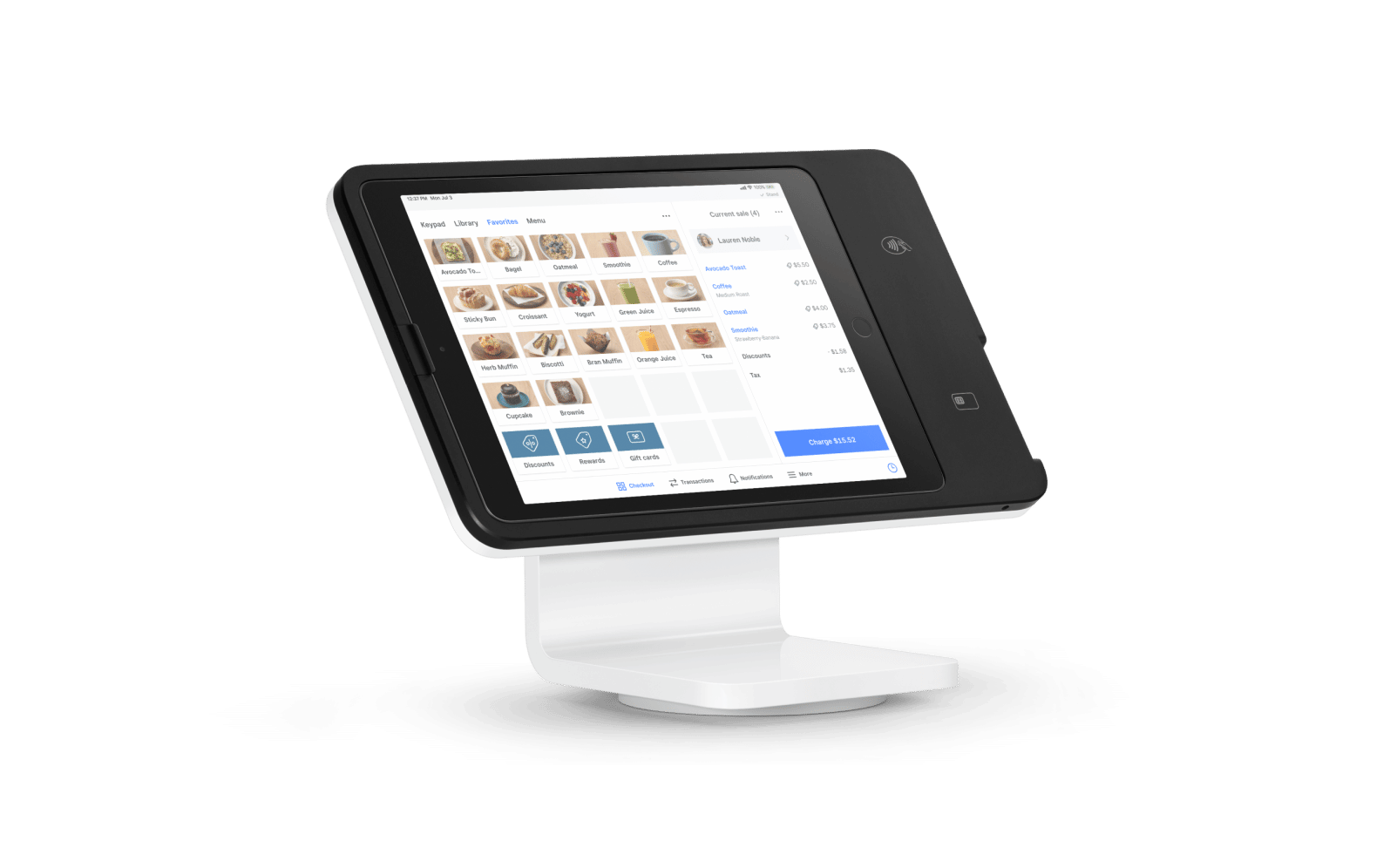 This cloud-based platform runs on iPads and Square Register and is extremely easy to use. It offers a free starter plan, a Plus plan that offers some more advanced features, and a Premium plan that provides access to almost all Square products. Each plan includes built-in payments, free online stores for curbside pickup and ecommerce, digital receipts, customer feedback collection, a barcode-based user interface, and marketing insight into customer profiles.
The fact that Square's card reader hardware can be plugged directly into your phone or tablet makes it a great choice for mobile retail businesses. In addition, there is an offline mode that allows you to process transactions even in areas without Wi-Fi, perfect for convention vendors. You can also split the bill with gift cards or cash to make it easier for customers to access their funds.
Salient Features
Checkout Tools

Inventory Management

Sophisticated Hardware

CRM Tools

Omnichannel Features

Square Ecosystem

Employee Management

Linking vendors to products in your item catalog

Purchase order management and low stock alerts

Employee time clock, scheduling, and reporting

Advanced employee management suite 

Customizable invoices

Online appointment bookings
Pros
Forever free plan

Plus plan offers incredible value

Advanced reporting tools and inventory features

Scalable; grows with your business

Works on iOS devices—iPads and iPhones
Cons
Free plan has limited inventory functions

Not available on Android devices

Limited customer support hours
Why Choose Square? 
With Square for retail, you don't have to sign a contract, and the prices are transparent and published. The app is compatible with iOS and Android phones and tablets, as well as retail-specific hardware and accessories, making it an ideal tool for on-the-go shops selling at flea markets and trade shows.
Square is built for retail startups with big dreams of selling both online and offline, but almost no capital to do so. You'll be able to eliminate almost all of the financial obstacles that new businesses face with POS software, online checkout links, store builder, social media selling suite, and Magstripe reader (that you'll hopefully upgrade from). The Square Marketing add-on also offers simple setup and inventory management features for small businesses. Moreover, it is best for:
New retailers with growth plans

Businesses with small budget

Those who are upgrading from cash registers
Square Pricing
Software Pricing
| | | |
| --- | --- | --- |
| Square POS | Free  | Plus |
| Monthly Fee | $0 | $60 per Location |
| Inventory tools | Basic | Advanced |
| Reporting | Basic | Advanced |
| Team Management  | Standard | Plus  |
Card-present processing fees: Range from 2.5%–2.6% + 10 cents,

Online processing fees: 2.9% + 30 cents for ecommerce and invoice transactions

Keyed-in transaction fees: 3.5% + 15 cents

It runs on iPads (stand and card reader bundle starts at $169) or Square Register ($799).

Interest-free payment plans are available for qualifying hardware purchases.
Hardware Cost
It works on both smartphones and tablets. Square comes with a free Magstripe card reader, but you must purchase the $49 Square Contactless + Chip Reader to accept chip cards and NFC-based payments like Google Pay and Apple Pay. The Square register bundle costs $1,329.
Square software is not required to run on other hardware, such as receipt printers. Make sure the hardware you buy is Square-compatible.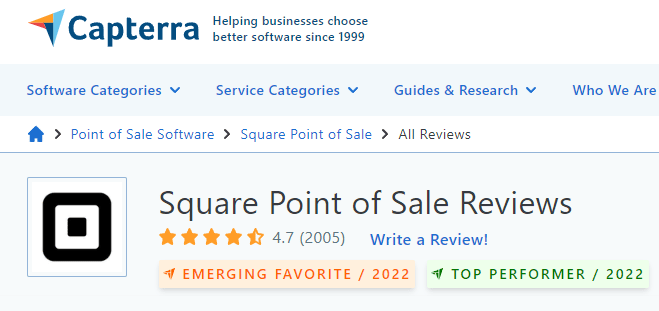 The Clover POS hardware system is among our picks for the best POS hardware options due to its wide range of hardware tools. In addition to accepting payments, Clover allows businesses to manage customer and employee information, offer online ordering, and run reports.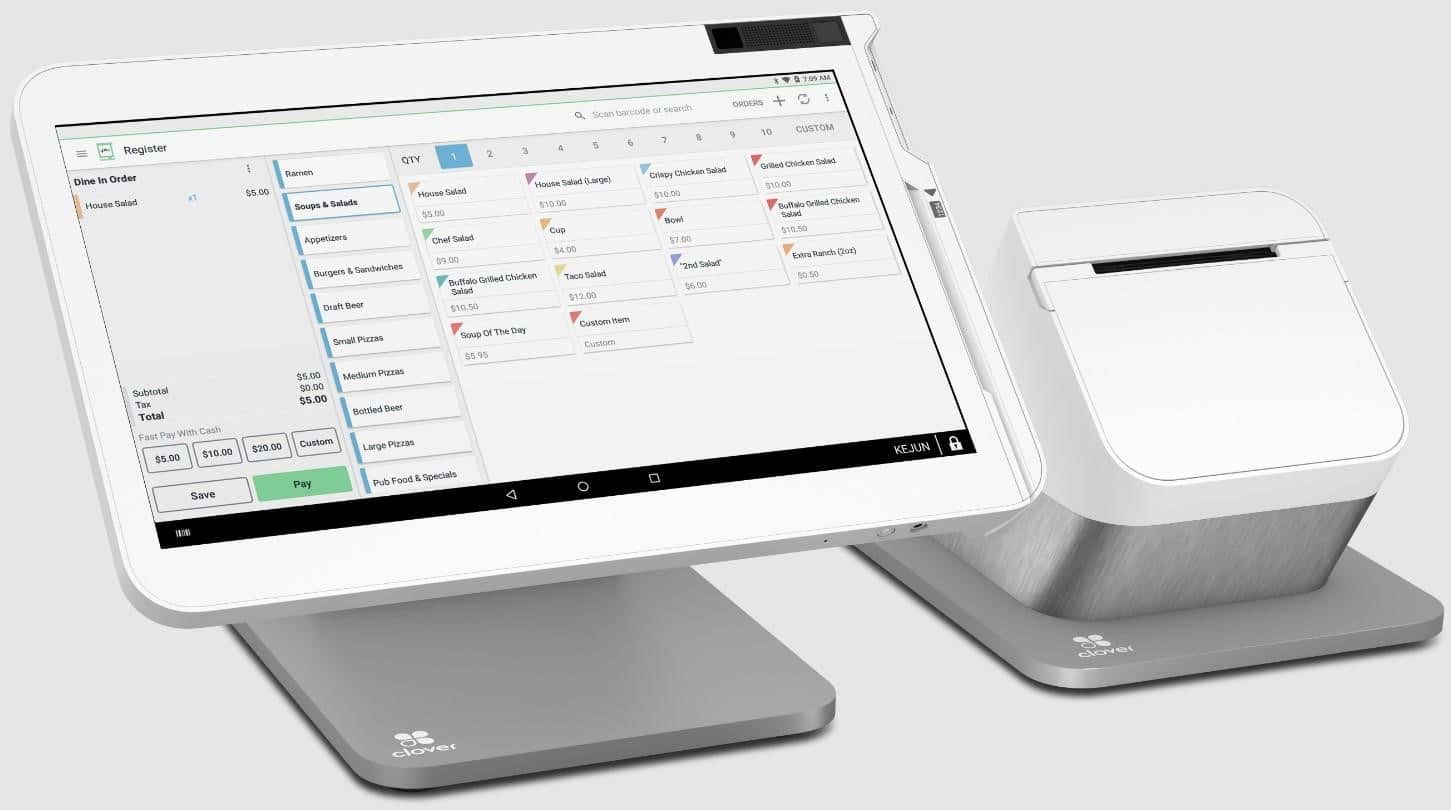 The Clover POS system is a versatile point-of-sale (POS) system that offers a wide range of hardware options for small businesses. Clover is a versatile POS system. With its ability to integrate with over 300 software applications, Clover can create a customized solution tailored to your business needs. This versatility makes Clover an impressive all-in-one solution for growing companies. Specifically, Clover offers a wide variety of features that restaurant owners need, such as contactless payments and online ordering.
With this POS solution, you can serve a wide range of business needs, from small businesses to large establishments. The Clover POS system has more than 300 different applications to choose from, making it one of the most adaptable on the market today.
Salient Features
Offline payments

Item modifiers 

Groupings

Sales Tracking

Employee clock-in/clock-out and hourly reports

Customizable gift cards 

Reporting 

Mobile devices accessibility

Customizable loyalty program

Employee Management 

Email and text promotional campaign setup

Customer Management 

Online ordering for curbside pickup and delivery 

Built-in item exchanges 

Invoicing 

Detailed customer history

Spending habit reports

ID verification

App market with 450+ apps
Pros
Well-designed hardware options are available in a wide variety.

Right out of the box, the hardware is intuitive and easy to use.

It offers competitive rates for payment processing.
Cons
There is a lot of confusion about the pricing listed on Clover's website.

Signing up for Clover's POS system requires speaking with a sales representative.
Why Clover Retail POS? 
Despite the fact that Clover systems aren't cheap, many retailers find the ease of use, streamlined hardware, software, and payment processor setup to be well worth the investment. Especially if you have to train new employees on your POS a lot. Clover systems include many POS features, including loyalty programs and bulk item import, without charging you extra.
Its simple feature add-on process also makes it stand out. The Clover POS system can be updated with Clover-tested apps just like you can add a new app to your smartphone. If you want to incorporate third-party software, employee payroll, or customer feedback monitoring, simply download an app.
Clover Pricing
There are three categories of pricing for Clover. If you want to give it a try, it offers a 30-day free trial.
Credit Card Processing Fee: In-person transactions with Clover cost 2.3% + $0.10, and card-not-present transactions cost 3.5% + $0.10.
Monthly Fees: It costs $14.95 to $94.85 a month to use Clover, depending on which plan you choose.
Hardware Cost: Clover hardware pricing varies according to your selections and how you bundle them. Right now, you can receive a $450 credit when purchasing the Station, Mini, or Flex. Please ask your sales representative about this offer.
Clover offers three plans depending on your industry and the amount of add-ons you want. You can choose between the starter plan and the standard or advanced plan.
For example, Clover packages start at $1,349 plus $74.95 per month if you operate a full-service restaurant, while professional services plans start at $499 plus $14.95 per month.

If you have special requirements, Lightspeed POS is also a great option for your retail businesses. It provides bespoke solutions unlike some retail point-of-sale competitors. In other words, Lightspeed is not an easy-to-use POS solution for retail businesses. However, if you want retail business POS customization, Lightspeed POS hardware and software should cover all your needs.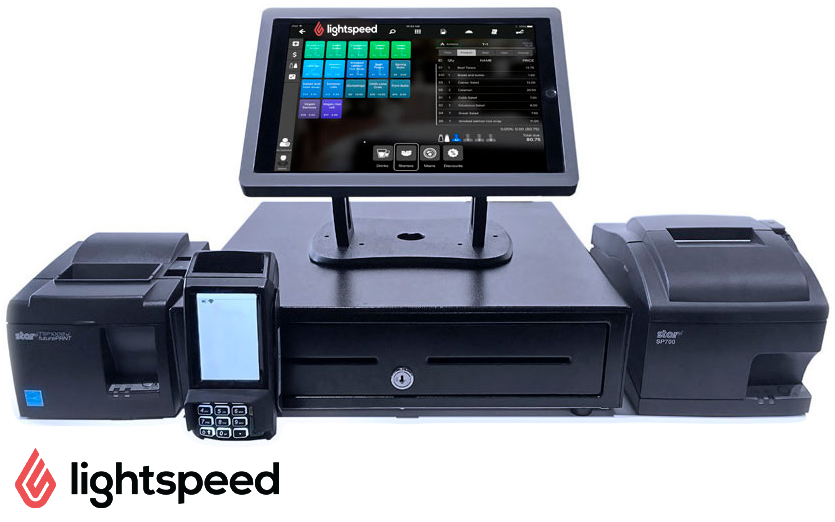 Retail POS software provider Lightspeed Retail offers a robust system with more than 40 sales and inventory reports, analytics tools, inventory tracking, and loyalty features. With its sophisticated inventory and analytics tools, Lightspeed Retail is a great retail point-of-sale system. As a result of its unique native features for processing custom and work orders, it is ideal for specialty shops such as bike stores or jewelers.
If your business currently uses Windows or Android devices, there might be a learning curve for Lightspeed POS.
Salient Features
Customizable inventory tagging

Inventory matrix

Item bundling 

bulk breakdowns

Shipping tools

Holds, layaways, and wishlists

Reusable gift cards

Certificates

Customer loyalty programs

Personalized promotions

Automated text

Email campaigns

Easy returns and exchanges

Work order management

Purchase order management

Employee time clock 

User permissions

Sales reports
Pros
Detailed, actionable analytics

Granular inventory management, including matrices

Built-in RACS compliance

Strong integrated ecommerce platform
Cons
Complex interface

No built-in local delivery tool

Not available on Android devices

High price point
Why Lightspeed POS Retail?
For fast-growing retailers that need to track large inventories and sync their online and in-store sales, Lightspeed Retail offers excellent inventory management and multichannel selling features. Additionally, Lightspeed offers very advanced inventory features, allowing you to assign purchase orders to multiple vendors and offer special discounts to customers. Lightspeed is best for:
Businesses that need advanced inventory management

Bike Shop Owners

Repair business owners

Electric shops
Lightspeed Pricing
Although Lightspeed website outlines its monthly and annual plans, there is no pricing information for its POS hardware. To get a custom quote, you'll need to contact the vendor if you're looking for a customized package.
Software Price
With Lightspeed, you can choose to pay monthly or sign up for an annual subscription for your POS system. If you are interested in trying out the software, the monthly plan is a good option. However, you'll save the most if you purchase an annual package.
Lightspeed website also lists pricing for businesses with just one location, so keep that in mind. If you run a business with multiple retail locations, you'll need a custom quote from a sales representative.
Each plan comes with a single register and integrated payments. Lightspeed offers four pricing plans for its software.
Lean: A month's subscription to Lightspeed Retail costs 79 dollars. For Lightspeed Restaurant, it's 39 dollars. You won't get e-commerce, accounting, loyalty, or analytics with this plan.
Standard Plan: In Lightspeed Retail, the Standard plan costs $139 per month, while in Lightspeed Restaurant, the Standard plan costs $119 per month. With this plan, you can integrate your accounting software with your POS system, as well as take your store online with the e-commerce module.
Advanced Plan: With the Advanced plan, you can receive deeper insights into your sales data and reward customers accordingly. This plan costs $239 per month for Lightspeed Retail and $289 per month for Lightspeed Restaurant.
Enterprise: Large companies and high-volume merchants will benefit from the enterprise plan, which is a customized option with unique quotes.
Hardware Cost
Besides iPads and desktop PCs, Lightspeed Retail runs on scanners and printers, which can be purchased elsewhere or purchased via Lightspeed quote system. It does not matter what hardware you use with Lightspeed Retail POS software.

Shopify Retail POS – Best for Businesses with eCommerce
Shopify POS includes in-store sales software designed specifically for Shopify users. It is only available to Shopify ecommerce sellers, so it is perfect for those that want to expand their online sales. As a leading web-based POS platform, Shopify stands out for its powerful, comprehensive Omni-channel selling features. It is the best choice for retailers looking to increase online sales or emphasize curbside pickup—which are essential for retailers today. Shopify has gained a reputation as one of the best web-based POS platforms in the retail industry. Over 1 million businesses use its ecommerce, Amazon marketplace, and point-of-sale services worldwide.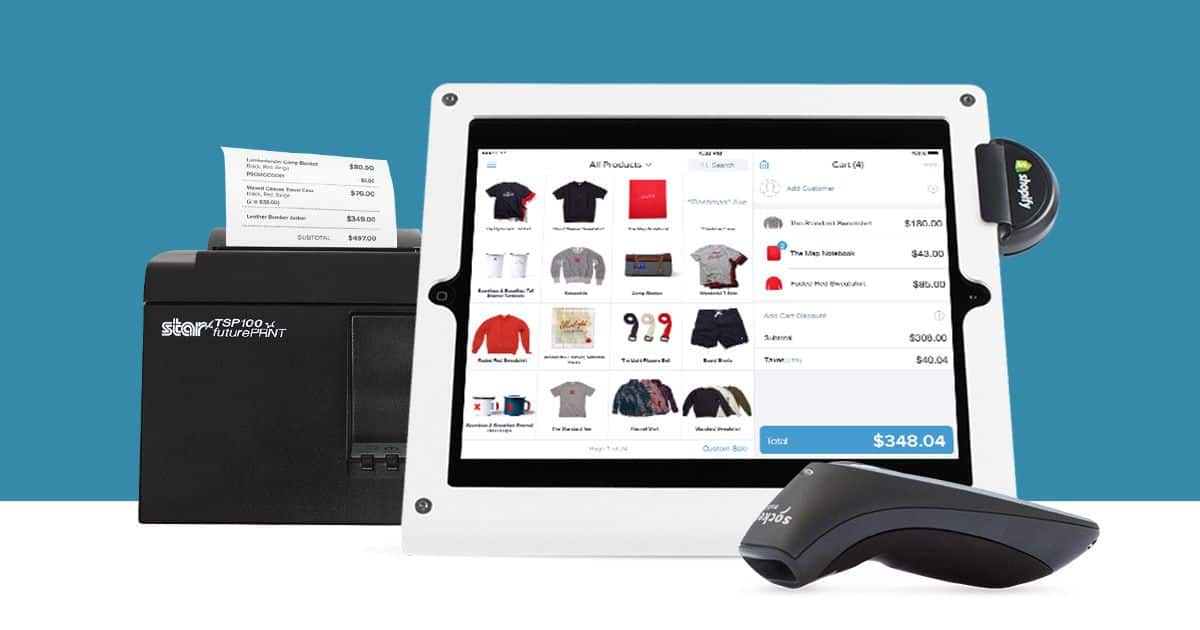 Shopify POS is a simple-to-use and highly customizable point-of-sale solution that fits small business models and scales up as your business grows, thanks to the company's deep ecommerce integration. A scaled-down version of Shopify's "Lite" plan is available for doing retail business on Facebook, and a scaled-up version of Shopify's "Plus" plan is available for high-volume retailers. Shopify's plans differ in monthly price, payment processing fees, and features.
Salient Features
Split tenders in one transaction

Custom payment methods (personal checks, gold coins, IOUs, etc.)

Partial payments, deposits, and layaway

Refunds and store credit on gift cards

Buy online, pick up in-store

Local delivery and ship-to-customer

Dedicated online store (starting at Basic plan)

Social media selling (Facebook, Instagram, TikTok, Twitter, etc.)

Email and text marketing

Custom line items, so you can integrate specials/seasonal items into normal stock

Discounts by percentage or dollar amount

Multi-location inventory and employee management 

4,200+ free and paid apps in the Shopify app store
Pros
Strong retail-centric features

Integrated Ecommerce

Huge app store for add-ons

Scalable POS option
Cons
No offline payment processing

Potential for transaction fees

Some features cost extra
Why Shopify Retail POS? 
A multichannel solution like Shopify is ideal for retailers who want to sell in a physical location, on a website, on Etsy, on Amazon, and on social media. In addition to purchasing and receiving their items, customers have several options. The Shopify app store offers a wide range of free and paid apps that can be added to your POS system setup if Shopify's built-in POS features aren't sufficient. Shopify is best for:
Retail businesses that primarily sell online

Multichannel retailers
Shopify Pricing
Software Pricing
In addition to a Shopify ecommerce plan, which ranges from $29–$299 per month.
Card-present transaction rates range from 2.4–2.7% based on ecommerce plan

Hardware bundles start at $229, not including the iPad.

Installment plans are available for hardware purchases.
Hardware Pricing
Most smartphones and tablets are compatible with the Shopify app.
With Shopify Chip & Swipe Reader, you can take card and mobile phone payments starting at $29. The most expensive hardware package is Shopify Star® mPOPTM With Scanner for $569.

Vend POS – Best for Brick and Mortar Stores
Vend by Lightspeed is a robust iPad POS system specifically designed for retailers, offering built-in loyalty programs, mobile checkouts, free customer-facing displays, and mobile scanners for quick inventory counts. In addition to its flexible payment options, Vend also allows you to set up custom payment types, such as layaway, store credit, and on-account sales, based on your own merchant account.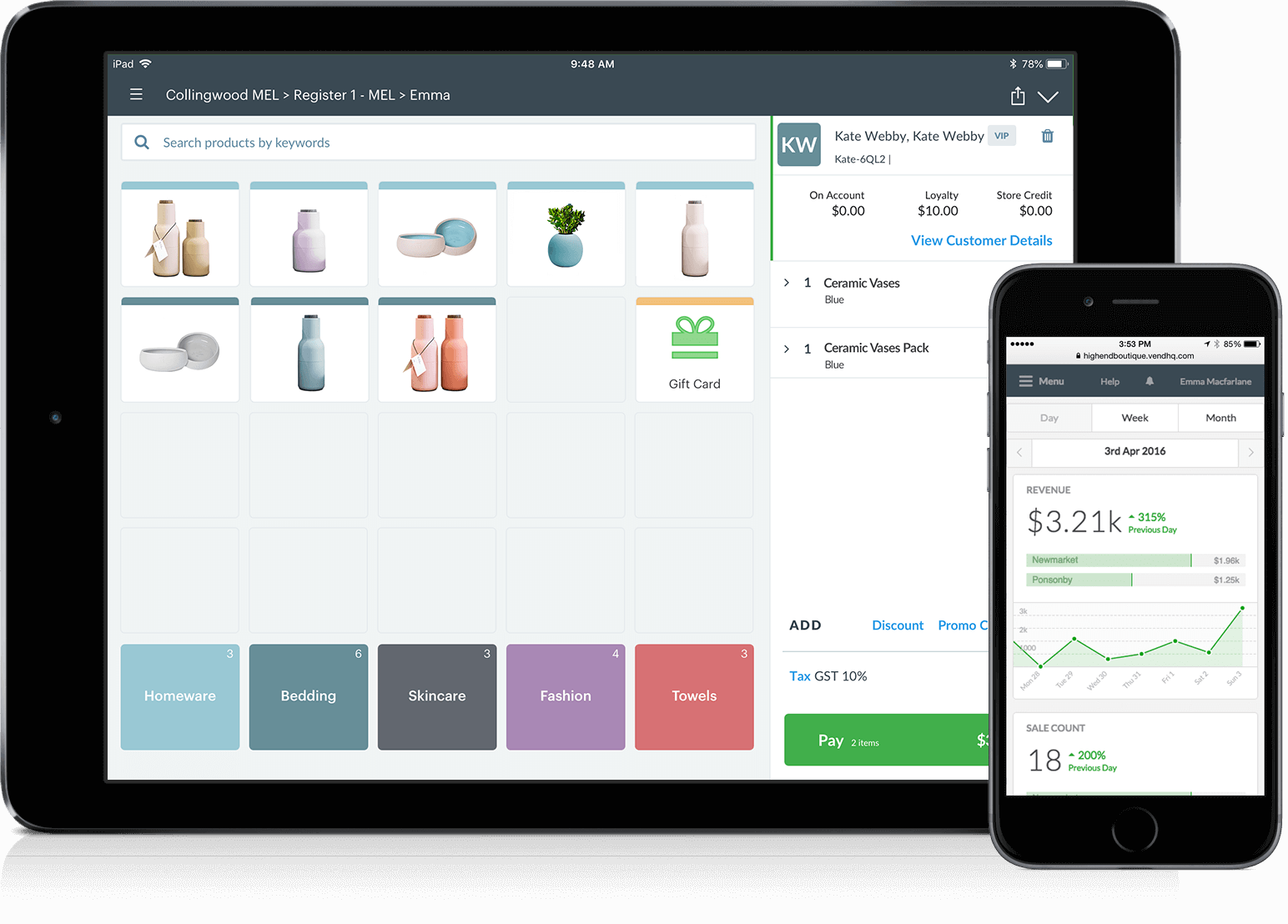 Especially when it comes to ringing exchanges and returns, its checkout screen is easy to navigate. Vend focuses on providing fantastic in-store retail functions and lets third-party apps handle everything else, unlike many POS systems that try to offer every feature for every business.
In addition to robust inventory management features, multi-store functionality, and comprehensive reporting, Vend is one of the most reliable point-of-sale systems for brick-and-mortar retail businesses. A variety of hardware options are supported, as well as 24/7 customer support, and it includes unlimited products and users.
Salient Features
Checkout 

Payment processing

Inventory

Customer management

Add-ons and Integration

Employee management

Reporting

Inventory management

Cloud backup

Unlimited products and users

Customer support

Promotion and gift cards

Apps and Ecommerce channel

API access

Multi outlets retail management

No limits on monthly turnover

Customer-facing display option

Customer profile builds and behavior analytics

Purchase order creation and management

Automated stock reordering

Stock transfers

Centralized product bundling and separation

Split tenders
Pros
Multi-store inventory management and reporting tools.

Products and users are unlimited.

Transaction fees are not charged.

Suitable for PCs, Macs, and iPads.

Customer service is available 24/7.
Cons
Third-party providers process payments.

The POS software costs $99 per month; there is no free version.

Only available for iPads.

Restaurants and service businesses do not benefit from this system.
Why Choose Vend?
It's a great POS system for midsize retailers who want to concentrate on in-person selling due to its easy use, inventory management capabilities, and loyalty program. On every monthly plan, you can also add a time clock to your team, integrate your POS with a website, and more. Vend is best for:
High Volume retailers

Multi-location retailers 

Gift shops

Homeware stores

Fashion boutiques

Health and Fitness retailers
Vend Pricing
Vend's POS system is based on your chosen software plan, hardware options, and payment processor. Here are details about pricing:
Software Cost
With Vend's subscription plans, you can choose between monthly or annual billing; an annual plan is discounted. It is free to add one location and one register to the Lite and Pro plans. If you wish to add another location or another register, additional fees are required.
| | | | |
| --- | --- | --- | --- |
| Vend POS Plan | Cost | Cost per additional Location | Cost per additional register |
| Lite | $119 per month, billed monthly or $99 per month, billed annually. | Not applicable. Plan accommodates only one location. | $59 per month billed monthly, or $49 per month billed annually. |
| Pro | $159 per month billed monthly, or $129 per month billed annually. | $159 per month billed monthly, or $129 per month billed annually. | $59 per month billed monthly, or $49 per month billed annually. |
| Enterprise | Quoted-based. | Quoted-based. | Quoted-based. |
Vend has a limit of $20,000 on the Lite plan, which you can exceed three times in a 12-month period before upgrading to the Pro plan. There are no limits on the Pro and Enterprise plans.
Hardware Cost
With Vend POS, you can use your iPad, Windows computer or Mac computer. The POS is also compatible with Microsoft tablets and smartphones. However, Vend's mobile app does not work with other tablets or smartphones.
There are some hardware bundles and accessories available through Vend's partnership with POS Portal. Alternatively, you can purchase compatible devices from third-party sellers.
Motorola barcode scanner: $120.75.

Star Micronics cash drawer: $125.

Epson thermal receipt printer: $230.

Starter hardware kit for iOS with receipt printer, cash drawer and barcode scanner: $600.
Some payment providers will provide credit card readers, like Bluetooth readers and hand-held terminals.

Revel Systems – Best POS System for Retail for Reporting Features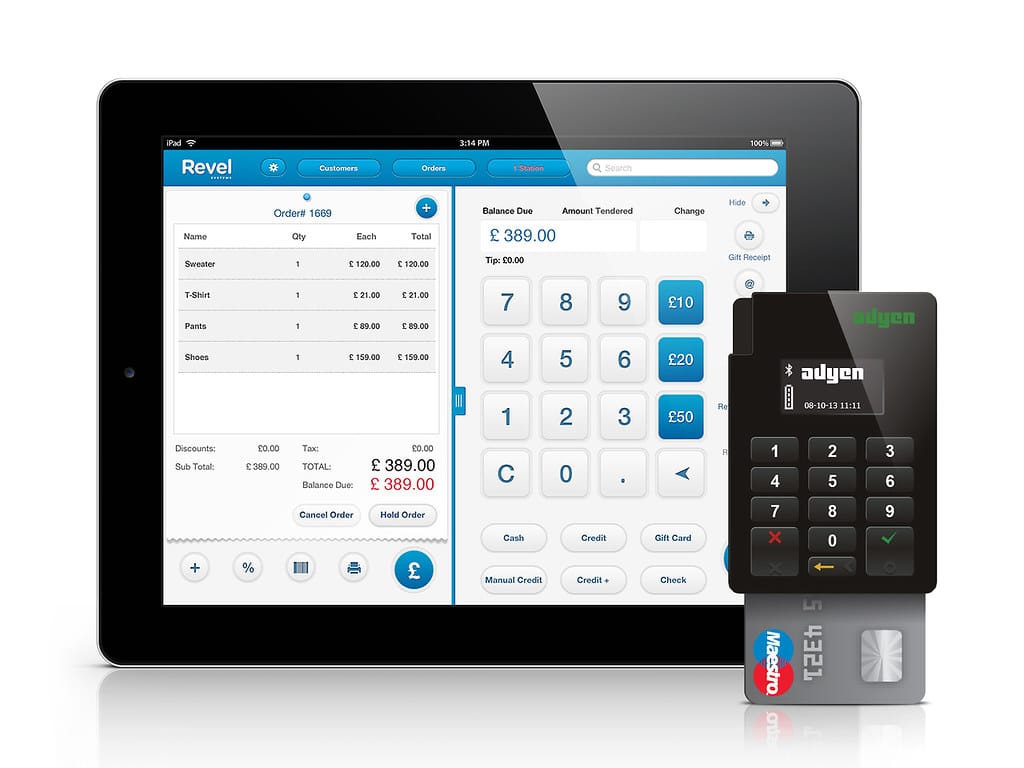 The Revel POS system is a cloud-based point of sale software for retailers and restaurants. Revel has many useful POS features, but its customer loyalty programs are what make it really stand out from the competition. Your customers will earn loyalty points and rewards with a custom program set up by Revel. The in-house loyalty rewards program is very easy to integrate with your POS system – and just as easy to incorporate if you use a third-party loyalty program.
Aside from tracking customer data, the software can be used to gain valuable insights into the purchasing habits of your customers as well. With Revel, you can choose from a variety of pre configured hardware packages and buy at least two terminals at sign-up, though third-party hardware can also be integrated.
Salient Features
Offline payment mode

Online ordering through third-party integration

Intelligent reporting features

Real-time inventory tracking

Mass-entry inventory style matrix

Purchase order creation and management

Cash management functions

Customizable physical gift cards

Customizable loyalty program

Personalized customer support

Real-time delivery tracking and text message updates

Open API access

Visa EMV Payment Compliance

CRM Tools

QuickBooks Integration

Cloud features

Customer experience
Pros
Extensive reporting functions

Powerful enough for multi-location retailers

Custom-built packages tailored to your business

Open API access
Cons
Long-term subscription requirements

Pricey for smaller businesses

Must use a minimum of two registers
Why Choose Revel POS? 
Whether you need kiosk shopping, delivery management, or integrated Ecommerce, Revel can be customized to meet virtually any retail POS need. Due to its advanced and flexible features, Revel is often recommended for niche markets, including golf courses and garden centers.
Its open API allows Revel to integrate with virtually any other business software you use. Whether you're a midsize or large retailer with multiple stores, Revel will meet your needs.
In my opinion, Revel's reporting suite is the real decision-making feature for retailers with multiple locations and complex inventory. It allows you to easily track sales, employees, customers, and inventory at all times.
Revel System Pricing
Revel POS Pricing has 3 components 
Software:

$1,188/year, per terminal — Includes POS, unlimited users, CRM, inventory and employee management, and reporting and analytics.

Payment processing:

Quote-based — Includes an in-house dedicated support team, online statements and reporting, and support for all card types, and is EMV chip and Apple Pay ready.

Onboarding:

Starts at $649 — Services include system onboarding, management console training, menu consultation, hardware installation, and payments setup.
It doesn't have a free version or a trial period. The software has a three-year contract and you need to sign it. There are also a variety of add-on features, such as concierge service, dedicated account management, online ordering, and multi-location management.
The Revel POS system provides all the hardware you need to operate the system, but there are preconfigured packages available that include iPads, barcode scanners, caller ID and mobile payment devices, kiosks, scales, and printers that make it easy to get started.

HikeUp POS – Best for Fluctuating Sales
The HikeUp POS system uses an iPad app for point-of-sale (POS). Retailers with a single location to those with more than 101 locations can use this system, which includes inventory management, e-commerce, appointment booking, sales reporting, and analytics. It integrates multiple locations with a central inventory to support retailers of all sizes.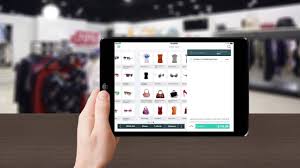 In addition, Hike automatically syncs inventory, order management, and customer details with e-commerce stores supported by the platform (including in-store, online, at expos, etc.).
Employees can also log in and access their upcoming appointments from wherever they have access to the cloud using Hike's appointment booking system, which features online booking, unlimited users, reporting, and analytics.
Users can determine which products perform best, track inventory turnovers, and determine what times of day are busiest for their store(s) by using Hike's sales analytics and reporting.
Salient Features
Offline mode

Highly customizable loyalty program

Free Mailchimp email marketing integration 

Targeted promotions

Lay-by and returns

Staff scheduling, user permissions, shift updates, and reporting

Comprehensive reporting dashboard that updates in real-time

Purchase order tracking

Multi Store inventory transfers, tracking, and sales reports by location

Custom barcode creation for receipts

Product catalog with sorting features

Automated stock reordering

Custom payment types

Quotes 

API access 
Pros
Hike POS offers great hardware compatibility

Good levels of service – 24/7 chat function for an instant reply

Provides everything that a growing business needs

Simple, intuitive and interactive interface

Offline sales modes with automated cloud-syncing

Free 14-day trial available

Supports 8 languages

0% transaction fees across plans
Cons
Sometimes glitch occurs

Premium API access only available for Enterprise customers

Dedicated account management only available for Enterprise customers

Custom onboarding only available for Enterprise customers
Why HikeUp for Retail? 
As far as pricing is concerned, HikeUp POS is extremely transparent and gives you a detailed breakdown of what you'll be paying each month. You can also add or remove registers, locations, and users without additional fees.
The inventory and reporting features in HikeUp's user dashboard, as well as its ability to handle fluctuating inventory, employees, and sales, make Hike POS one of the best POS systems.
Hike Pricing
Software Cost
As a Hike Basic customer, you will be billed $59/month if billed annually. Additional registers cost $39/month. This plan allows you to have only one location.
You can upgrade to Hike's Plus plan to have multiple locations for $89/month (if billed annually). Extra locations are $99/month. Each new location adds another register. (For example, if you have three locations, you automatically get three registers, but you can pay for more if you want.)
Hardware Cost
There is a dedicated app for iPad and Android tablets, and the POS software is also available for PCs and Macs in a web browser. Hike does not manufacture its own hardware, but it works with a list of compatible hardware.

Epos Now POS – Best for Ease of Use
A UK-based POS system company, Epos Now has partnered with more than 30,000 businesses to provide POS solutions specifically for the hospitality and retail industries. Besides POS, Epos Now offers several additional features, such as reporting, back-office functions, customizable inventory and security, and employee and customer relationship management.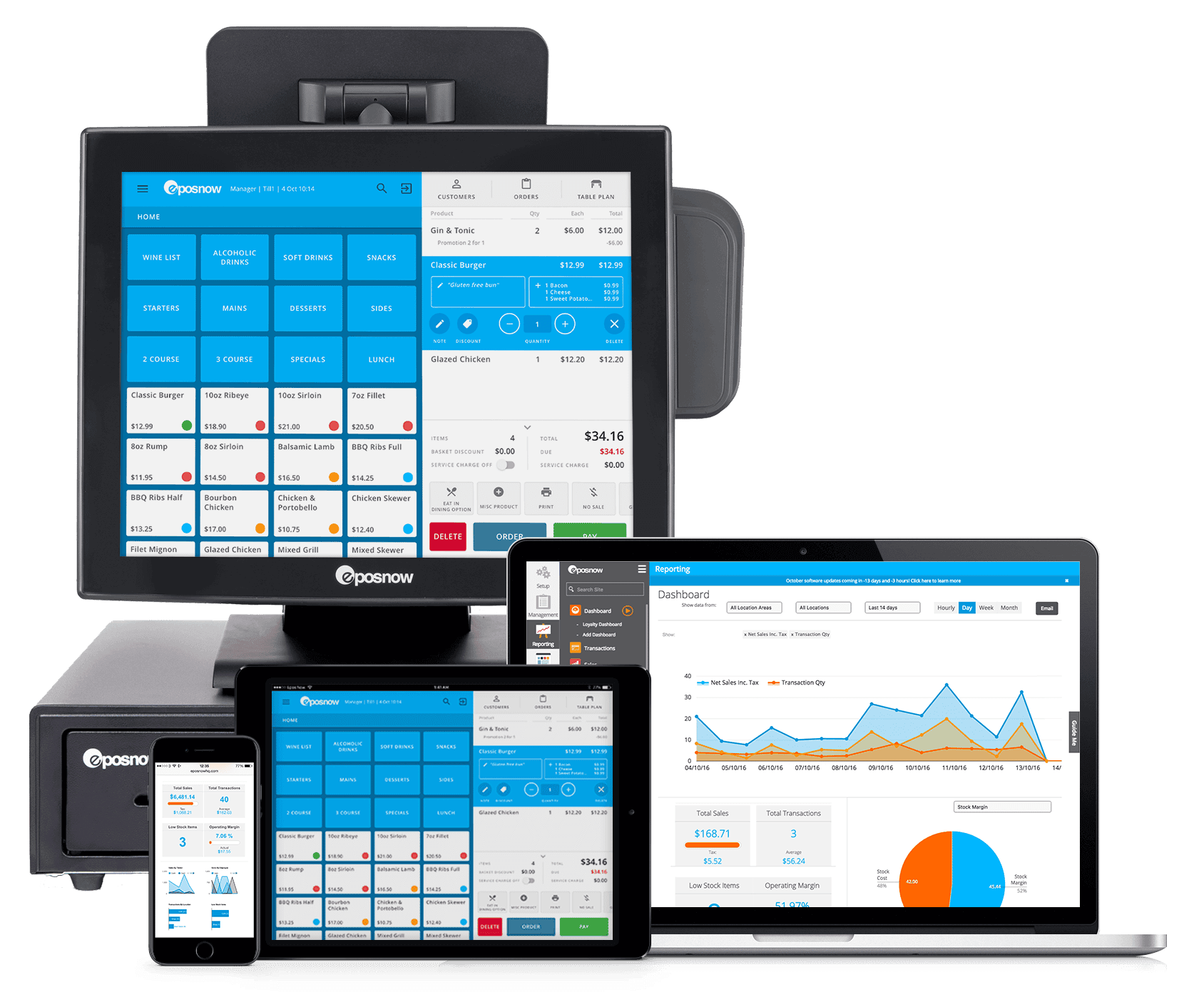 With Epos Now, you can find a variety of POS systems on the cloud, from complete systems with hardware and software, such as a POS terminal, to smart devices running the company's software or standalone software you can install on your own computer.
With its wide variety of features, customization options and easy-to-use design, Epos Now is our top pick for ease of use. Epos Now offers in-house payment processing, or you can integrate the software with your favorite third-party payment processor. Epos Now integrates with more than 100 third-party apps so that it can grow as your business does.
Salient Features
Reporting

Inventory Tracking

Security

Customer Relationship Management

Payroll and Staffing

Customer Management

Employee Management 

Integrations
Pros
Prices start at $39 per month for Epos Now, which offers a free trial.

Mobile devices running iOS and Android can use the software.

Third-party hardware is also available through Epos Now.
Cons
The only customers who receive 24/7 customer service are those who pay for premium support.

There isn't much transparency in the vendor's pricing, so it's hard to estimate how much you'll spend.
Why Choose Epos Now? 
In addition to catering to businesses in the hospitality and retail industries, EPOS Now is a flexible solution that works well for many different types of businesses, including restaurants. One of the things that sets this solution apart from its competitors is its ease of use.
In addition to integrating the software with third-party hardware, you can also choose between using Epos Now Payments or third-party payment processing to minimize your upfront investment.
There are many additional features offered by Epos Now to make the system even more functional, such as advanced reporting capabilities and customer management functionality.
Epos Now Pricing
In addition to providing pricing directly on its website for several of its systems, EPOS Now also offers monthly payment options. The company's complete retail and hospitality system costs $1,799 or can be split into monthly installments. Salons, bars, nightclubs, cafes, etc., have POS systems specifically designed for them. As far as hardware is concerned, those options are the most robust. If you don't want to buy the whole package, you can also purchase individual hardware pieces on the site, such as a barcode scanner or a receipt printer.
Epos Now charges $599 for an iPad POS system, but it does not include an iPad, so you can buy one from them or use your own. The Epos Now software is also available at $39 per month or with a license for $750. These mobile POS systems are popular among business owners who want a more simple and versatile option.

Buyer's Guide:
What Features Should Retail POS System Have?
The time has come for you to actually choose and buy a POS solution for your business.
Robust Inventory Management
Every retail business needs a tool to process sales, refunds, and returns.
Using a POS system that has robust inventory management capabilities connects ingredients or stock levels to customer sales so that inventory counts are updated in real-time.
Auto Filling Low Inventory 
This is a particularly useful function in your system's inventory management pack.
Basically, your system should be able to automatically fill in the low stock supplies by sending orders to your purveyors and suppliers.
Stock Count
As its name suggests, this feature means that your system is capable of automatically counting your SKUs, ingredients, item, you name it, and alert you in case of lower supplies.
Sales Reporting 
Needless to say, your POS system should be able to tell you how much of your stuff you sell a year, a month, a week, or daily.
In this way, you'll be able to adjust your marking strategy as needed.
Hot Selling Items
By showing you which items on your inventory list drive the largest number of sales, your system will tell you what stuff is really worth supplying.
Slow Selling items
This is the opposite of the above. I mean, if your system "knows" which items drive in the smallest number of sales, perhaps you should consider scrapping them off.
Employee Management
No business is alive with proper staff management. Therefore, a good retail POS system should be able to help you keep your subordinates under control. Every restaurant manager will agree that this can sometimes be an arduous task.
Time Clock
If anything, you should know when a certain employee punches in and out, right? Also, those who work overtime should be adequately rewarded. 
Easy Payroll Reporting
Every manager wants to reduce the burden of doing payroll. Therefore, a retail POS solution should be able to tell you how much you've got to pay each of your subordinates.
Accounting Integration
Every POS system has some accounting integration capabilities. Meaning that it integrates with third-party software to keep your books. The most popular of these third-party solutions is QuickBooks. To make accounting easier, your POS system should be able to integrate with QuickBooks and send sales data directly to QuickBooks after the end of the workday. 
Cloud Based Features
Cloud-based, or locally installed? This is the Hamletian dilemma when it comes to choosing your POS system. You may have some reasonable apprehensions uploading all of your fiscal data, transaction history, and customer database up in the cloud, lest the cloud may be hacked. If the above is true for you, you may choose a product that's both cloud-based and locally-installed.
The future of the retail POS system is in the cloud.  Cloud POS systems have got more sophisticated security features nowadays and the risk of hacking them is diminished.
Cloud-Based Mobile Cash Registers
ERPLY
This easy-to-use software lets you perform a variety of tasks, including ringing up sales, managing inventory, and generating real-time sales reports.
POSE
This cloud-based software lets you ring up sales, but it also can send receipts with links to your company's Facebook and Twitter accounts to customers via text message or e-mail.
Customer Management
Speaking of customer management, your POS system should be able to do the following:
Provide Loyalty Programs 

Launch promotions

Track customer history
Final Thoughts: Which POS System is Right for Your Business? 
It is vital for your retail business to have a retail point of sale system that serves as its central hub. Retail point-of-sale systems do more than just process sales. They collect and analyze data to help you make purchasing and staffing decisions, manage employees and inventory, and build a loyal customer base through marketing and loyalty programs.
A free plan makes Square for Retail a great option for new businesses (or for businesses that have never used a point of sale before), and additional plans and add-ons help your business grow. Creating an online store with in-store pickup, managing customers, and tracking sales is easy and free with Square. View Square POS hardware pricing on Amazon. 
Frequently Asked Questions
What is the best retail POS system?
The best all-round retail POS System is Square POS.
What is a retail POS system?
A retail point of sale system typically includes a cash register, a computer, monitor, cash drawer, receipt printer, customer display, and a barcode scanner.
What is the best POS system for a small retail store?
Prestigious online tech editions unanimously rate Square POS as the best POS system for small retail businesses. 
How do I choose a POS system for my retail business?
Read our Buyer's Guide above, to find out the most important retail POS features. 
What to consider when buying a retail POS system?
First, it should work well for your business. Next, it should be within your budget. Third, your staff should be able to use it without any stress. Finally, it should have room for upgrades of the software and hardware alike.
How long does it take to install a retail POS system?
Depending on the software and the hardware system, the process may take anywhere from one hour to a full business day. 
What are the possible challenges in integrating a new POS system?
We have found the top eight challenges that can set back your POS system integration. You can find them listed below:
Security issues

Hardware charging issues

Inaccurate reports

Staff's learning curve is too long

Software issues

Customer management problems

Compatibility issues

Connectivity problems
What is cloud based retail POS system?
With a cloud based retail POS system, data and functionality of the point-of-sale system are stored in the cloud, making them accessible from any internet-connected device. This allows mobile sales as well as convenient store management.
Can I transfer current data to new POS? 
In some cases. POS systems can upload bulk customer, inventory, and sales data onto the new system. If a lot of data needs to be transferred, look for POS options that support bulk uploading, like Square.