(Last Updated On: 11/15/2022)
Written by Shahab Abbasi: Software Engineer/IT Specialist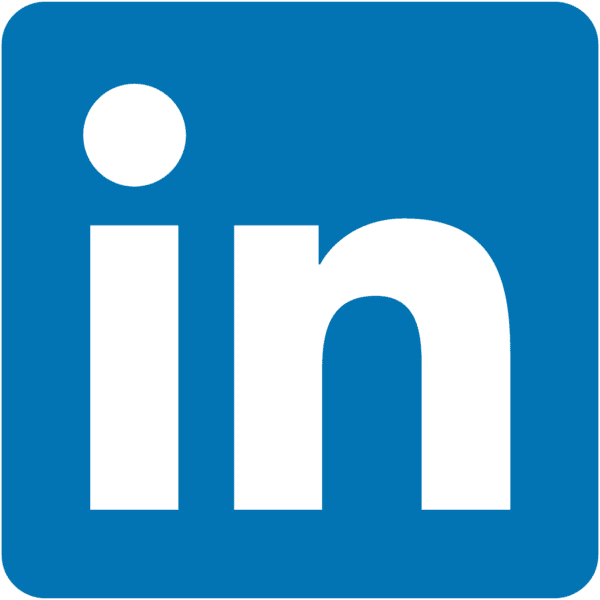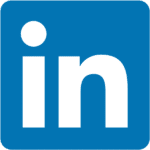 Affiliate Disclaimer: Our product review team dedicates hours of research, fact-checking and testing to recommend the best solutions to business owners. We earn from qualifying purchases through our links, but this does not influence our evaluations. Why trust our reviews?
Don't have time to read the whole review? Skip ahead to: 
Are the Zebra TC51 and TC56 the Best Barcode Scanners?
The TC51 and TC56 touch computers from Zebra give you the best of both worlds when it comes to touch computing. Enterprise functionality no longer has to compromise device design. The new business world demands a design that looks and feels like the most popular pocketable smartphones to satisfy worker expectations, along with features that meet enterprise standards, including durability, power, security, and manageability. And with many unique Zebra-only features, you get a touch computer that is truly in a class of its own. The TC51 and TC56 — the next evolution in enterprise touch computing.


An adequate price makes the Zebra TC51/TC56 an ideal mobile computer for field professionals. A high-speed data capture solution is one of Zebra's best-selling scanning technologies.
TC51/TC56 is a smart investment due to its fully rugged design, which can withstand any extreme conditions without requiring repair or replacement. All kinds of chemicals, drops on concrete, vibration, and temperature shock can be handled by the TC51/TC56. As a result of the fact that they can be used with wet fingers or gloves, many field professionals prefer physical-button devices. A vivid display that supports wet-finger and glove touch is therefore an excellent feature. Work efficiency is also enhanced by the programmable buttons. A powerful battery is also equipped with the TC51/TC56 as Zebra didn't forget about the importance of usage time.
Learn more about POS hardware.
Zebra TC51 vs. Zebra TC56 
The Zebra TC56 may seem identical to the TC51, but it comes with additional specifications that may prove useful to some professionals. The main difference is the presence of a GPS sensor and LTE cellular connectivity. Zebra TC56 enables you to access the internet even in remote areas without Wi-Fi and share the connection via a hotspot.
Specifications
Weight

8.8 ounce with battery

Dimensions

6.1 x 2.9 x 0.73 inches

Display

5 inches, 1280 x 720 pixels, with Gorilla 5 covering

Battery

4300mAh, up to 14 hours of use

Ruggedness

High resistant to temperature

Operating System

Android 8.1 with upgrade option

Memory

4GB of RAM, micro-SD slot with up to 128-GB

CPU

Snapdragon 650 64-bit hexa-core 1.8GHz

GPS

Available in Zebra TC56 only

Camera

Rear camera 13 megapixels with HDR, auto and manual focus, and flash Front camera 1.3 megapixels

Voice and Audio

PTT function, Loud Speakers,Bluetooth & wireless handset support

Security

FIPS 140-2 Level 1

Connectivity

WLAN, Bluetooth




Cellular Connectivity enable in Zebra TC56 Only

Scanning

Yes

Warranty

1 year
Features Overview
One-touch access

NFC Support

Android Open Source Project (AOSP)

Maximum display size with advanced technology

Automatically capture and process entire documents

Uses FIPS 140-2 validated cryptographic modules to keep customer data safe and secure.

Power Management

WIFI Connectivity ( GPS and LTE Connectivity for Zebra TC56 Model)

13 MP camera 

Lightning fast capture of 1D and 2D barcodes

1.8 GHz hexa-core 64-bit processor 

Workforce Connect Push to Talk (PTT) 
Pros 
Advanced scanning technology

Fully rugged

Powerful replaceable battery

Familiar to many users Android interface

Compatible with a range of Zebra professional software

The display can be used with gloves, wet fingers, readable under direct sunlight

Change battery without powering the device down or shutting apps
Cons
Some competitors offer better value

Slightly outdated Android version

The front-facing camera could be better
Zebra TC51 Price| Zebra TC56 Price
Zebra's official website has no information regarding the price of this product. Customers can get the quote of the product directly by communicating with the company directly. From trusted sources we can let our readers know that they are going to range from $1450 – $1600.
Zebra TC51/TC56 Alternatives
We've compiled the best alternatives to Zebra TC51 below. We know handheld computers are a long-term investment, so consider some other options before making the purchase.
Honeywell Dolphin CT60
Incorporated with 3GB RAM, 32GB Flash memory, and LTE connections across multiple bandwidths, the Honeywell CT60 is an excellent mobile computer for businesses that need real-time connectivity. With its fast and accurate 1D/2D scanning abilities, it can even capture data on damaged barcodes. The rugged design withstands accidental drops and falls, yet it is light and comfortable enough to be used every day. A 4.7in Corning® Gorilla® Glass 5 screen makes this device easy to read indoors and in direct sunlight.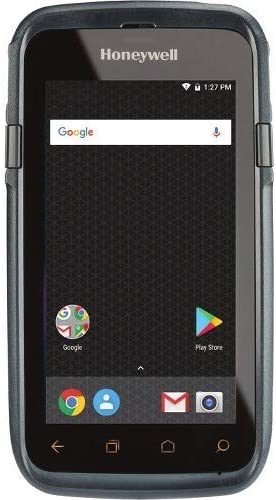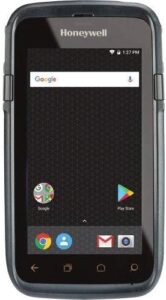 Sonim RS60
While Sonim RS60 is priced the same as Zebra TC51, it has slightly better specs overall. As with Zebra TC51, the RS60 is waterproof and rugged. Furthermore, it is chemically resistant so it can be disinfected safely and can be used in temperatures ranging from -4C to 131C. For professionals working in extreme climates, such a difference may not be as important as for most users. 
It comes equipped with programmable keys and has a dedicated scanner button. Sonim's scanning engine offers high-speed scanning of 1D and 2D barcodes. A newer Android 10 operating system is also installed on this device. The interface appearance of Android 10 and 8 isn't significantly different, but a newer version typically means better software compatibility.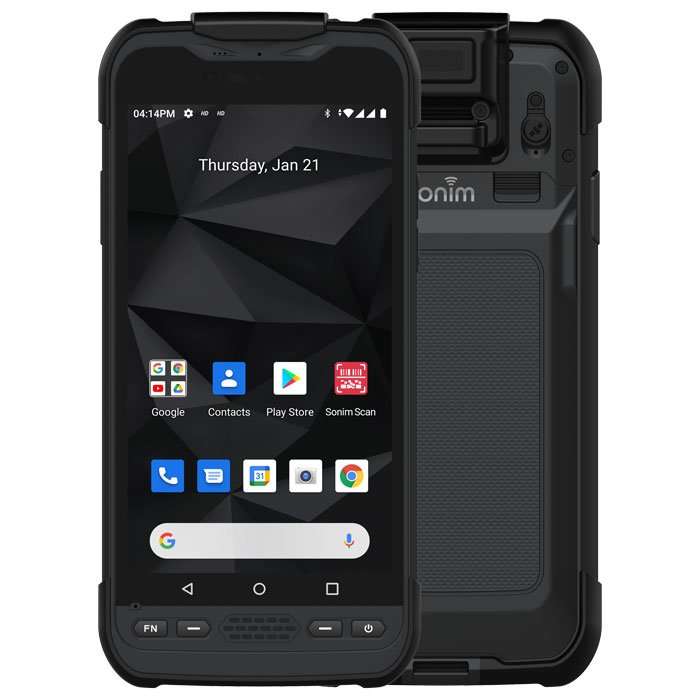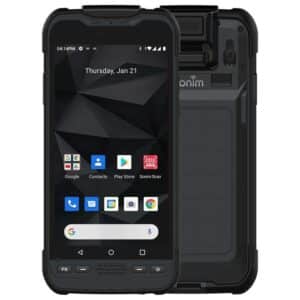 Sonim XP8
In terms of specs, the Sonim XP8 is similar to the Zebra TC51, but has a much lower retail price. Although the specifications are similar in terms of operating system, memory capacity, and connectivity options, the front-facing camera is much better, with eight-megapixels. In practice, the difference between Sonim's battery and Zebra's 4300mAh is insignificant. The XP8 includes programmable buttons and a scanner as well. The noise-canceling microphone and speakers with an output of 100 decibels also contribute to enhanced communication.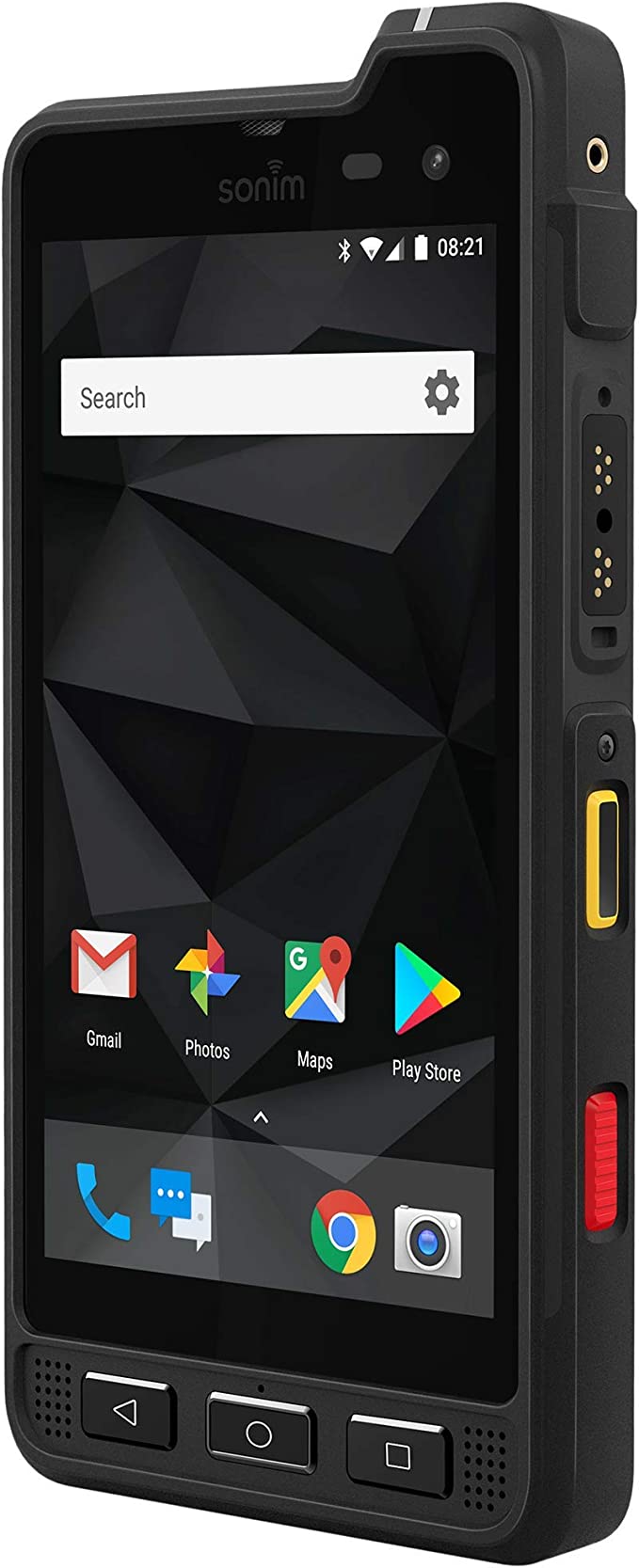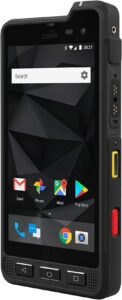 Final Words 
Both the handheld touchscreen computers are nearly perfect. The models do have a couple of flaws, but the features outweigh the flaws. Using a handheld computer gives workers the freedom to do work efficiently.
The scanner is the best feature of these devices along with the lag-free processor. The build of the devices make the product durable, and it comes with a 1-year warranty.
Overall the product is good, but not suited for small businesses. So, if you are a small retailer you can get a separate barcode scanner. But for bigger enterprises with more employees, these devices would be a reasonable purchase.
FAQs
What is a Zebra TC51 used for?
IT Asset Tracking, Inventory Control, and Quality Inspections can all be accomplished with the use of the TC51.
What can you do with a Zebra TC56?
ZEBRA's TC56 scanner offers seamless and reliable capture of 1D and 2D barcodes, regardless of damage, dirt, or poor printing. For maximum efficiency, you can even configure a dedicated scanning button.
What is the best way to connect Zebra TC51 to my computer?
The Zebra TC51 mobile computer can be connected to a Windows PC via a USB data cable. If you own Zebra accessories, you might have a Single Slot Share Cradle connected to a USB data cable.
Are Zebra phones waterproof?
Devices from Zebra are waterproof, dust-proof, shock-proof, and drop-proof. TC51/TC56 are equipped with Near Field Communication (NFC) capabilities.