(Last Updated On: 02/12/2023)
Written by: Software Expert Hamza Shahid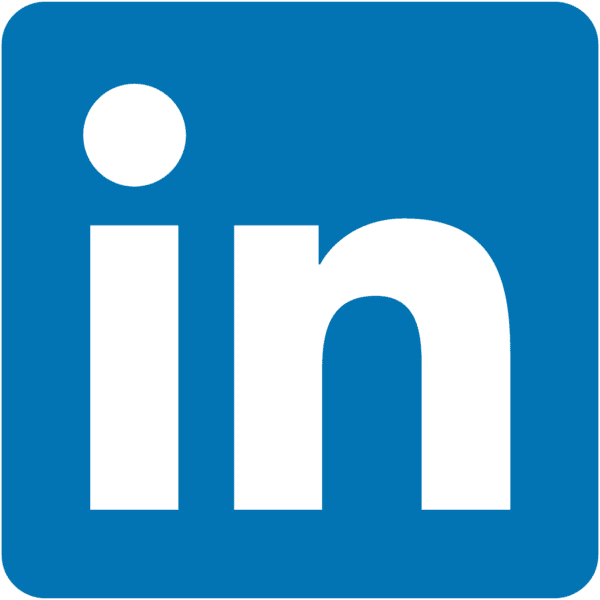 Affiliate Disclaimer: Our product review team dedicates hours of research, fact-checking and testing to recommend the best solutions to business owners. We earn from qualifying purchases through our links, but this does not influence our evaluations. Why trust our reviews?
RetailEdge POS is one of the best on-premise retail points of sale (POS) systems. It features multi-location support, mobile POS, credit card processing, website integration, and gift card management capabilities.

The solution runs on both iOS and Windows operating systems and is suited for both small and midsize businesses. RetailEdge POS is a powerful tool that makes it easy for retailers to track sales, cost of goods sold, and sales margins. It also allows users to create customized reports and generate targeted mailing lists based on sales. The system features an integrated credit card processor and a variety of hardware equipment options. It is also EMV-compliant and accepts all major payment types.
RetailEdge POS 
Overview 

Pricing: Excellent 

Features: Good

Customer Service: Satisfactory

Complaints & Testimonials: Good

Integrations & Add-Ons: Very Good

Reviews: Good
Don't have time to read this whole review? Skip ahead to:
RetailEdge POS System – Overview
The RetailEdge retail point of sale system offers small and midsize businesses an on-premise solution for POS. Among the features of the suite are mobile POS, multi-location support, website integration, credit card processing, and gift card management. It supports both Windows operating systems.
RetailEdge POS is easy to use and can be installed in less than an hour. It includes powerful features like barcode scanning, inventory management, and customer management. It can be used in a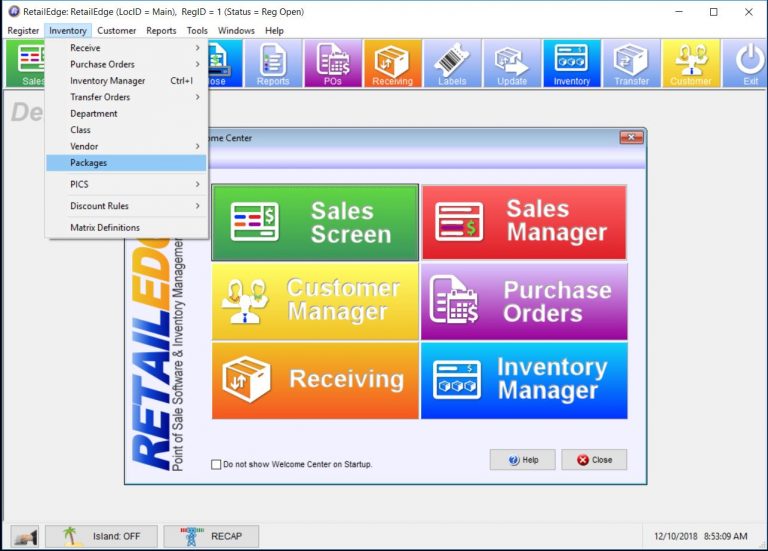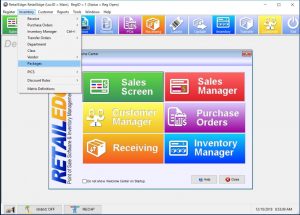 Retail stores have a unique set of requirements. Their business model is very different from that of restaurants and e-commerce sites. While some POS systems are designed for these businesses, their functionality is limited and they lock their users into processing rates with their processor. In addition to this, many e-commerce POS systems lack the data analysis and hardware options that a retailer needs.
variety of retail settings and is compatible with both touchscreen and non-touchscreen monitors. The retail software can also be used with additional equipment, such as cash drawers, credit card readers, receipt printers, produce scales, and portable terminals.
RetailEdge POS is an easy-to-use point-of-sale software system that gets your retail business up and running quickly. It also has features that will help you grow your business. For instance, RetailEdge supports EMV payments and mobile payments. It also supports various credit cards at lower rates and integrates with several e-commerce platforms.
For enhanced versatility, the solution supports integration with the leading third-party services, including the best ecommerce platforms. RetailEdge is suited for different retail verticals, such as women's fashion, gift shops, bakeries, liquor stores, and specialty retail stores. 
The system has a powerful inventory and sophisticated discount management capabilities. Throughout this RetailEdge POS review, you will learn what makes it a preferred solution for thousands of retailers.
RetailEdge POS Alternatives 
| | | |
| --- | --- | --- |
| POS System | Software Subscription Cost | Best Suited for |
| RetailEdge POS | Starting from $495.00/one-time | Any small or mid-sized business with inventory and sales management needs  |
| Lightspeed Retail  | Starting from $69/Month | Designed to simplify daily tasks, and enhance the customer experience in any retail business. |
| Broker | Starting from $129.00/Month | Offers a simple, yet powerful cloud-based POS that is ideal for salons |
| Shopify  | Starting from $29.00/Month | Suited for retail businesses with multiple stores and an online storefront.  |
RetailEdge POS Salient Features
RetailEdge is a specialty retail POS system that helps retailers manage their sales, orders, and inventory with ease. It equips your business with the tools you need to monitor sales, and performance, calculates sales margins, and estimates profits. 
It offers advanced retail POS capabilities like barcode scanning, customer history tracking, item listing, price management, invoicing, and credit card processing. Discussed below are several other features that make RetailEdge one of the best retail POS systems.
Inventory Management
Gain enhanced control over your entire inventory with advanced RetailEdge stock management tools. The POS system integrates seamlessly with the RetailEdge inventory management software, giving you access to powerful stock control capabilities.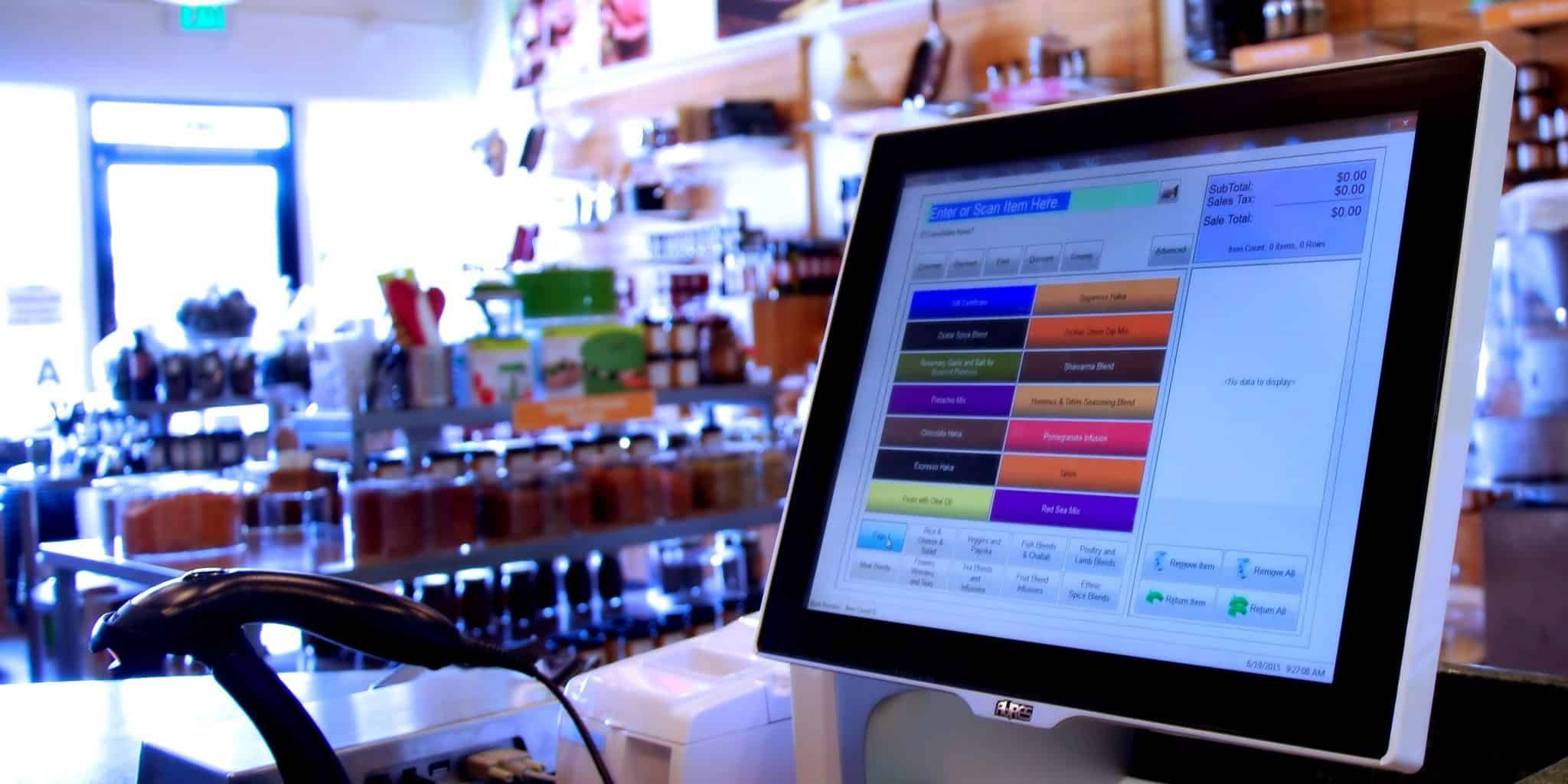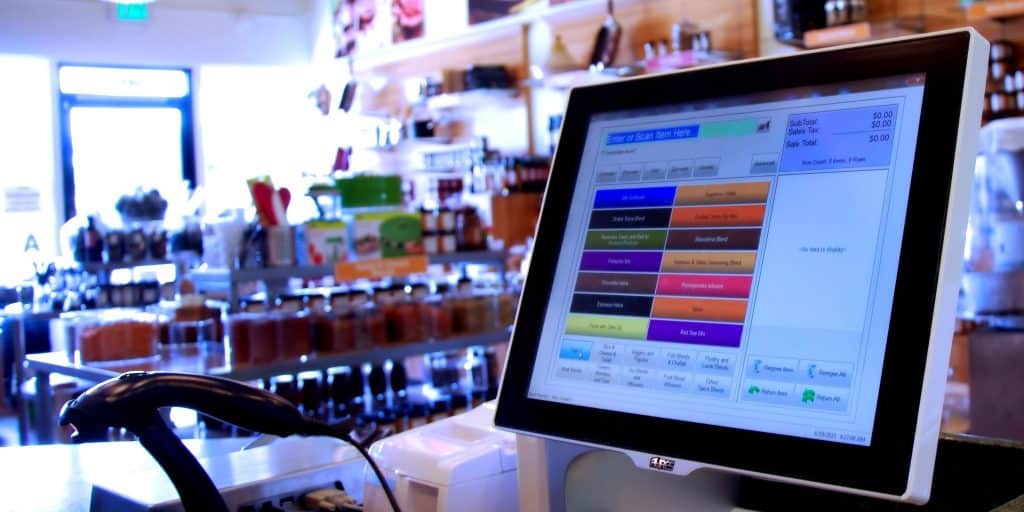 The system allows you to analyze stock performance by department, class of goods, vendors, or even by outlet for multi-location franchise businesses. Capable of generating in-depth inventory reports, helping you make purchase decisions. 
You will also have the information you need to place orders in time, hence maintain appropriate inventory levels at all times. Create purchase orders, and monitor the contents of your orders, shipments, and backorders right from the POS system. Other RetailEdge inventory management tools include: 
Integration Support 
The system integrates seamlessly with the commonly used POS accessories in a retail environment, such as barcode scanners and weight scales. With RetailEdge, you will be able to generate and use barcode-based pricing labels. 
This allows for accurate tracking of inventory levels. Additionally, barcode scanning also allows for easy and fast checkout for enhanced customer experience. The solution also supports matrix-based sizing. 
In this regard, it integrates with POS scales and variable weight barcodes, allowing you to sell items by weight. 
Easy Numbering 
The system allows retailers to use department stock numbers, which allow for easier setup and swift selling of inventory items. It features a separate vendor and manufacturer part number field and allows for simple serial number tracking.
The system also has case lot tracking and splitting capabilities, and supports alternate code lookups at the register, including 2 UPC/EAN fields. For enhanced flexibility, the system also allows you to add up to 250 character descriptions to each item. 
Sales Tools 
RetailEdge offers a range of tools to help you sell your merchandise in a faster and more efficient manner. It will also offer you critical sales information to help you make informed decisions and keep your business running efficiently.
As you sell, the system will let you know what is selling, the cost of goods sold, sales margins, departments that are selling, and stock items that are not selling. The solution supports an array of time-based discount rules and allows for easy holding and voiding of transactions. 
With RetailEdge, gift cards are built into the POS system at no additional cost. It will also allow you to easily add customers at the point of sale and keep an accurate track of store credits. 
Discount Rules 
Having been designed for retail businesses, RetailEdge features a range of advanced discounting rules that automate discounting in your store. This way, your discounts will be applied accurately to the right items and at the right time to avoid losses. 
RetailEdge discounting rules will come in handy In your retail pricing strategy and optimize your profits in each market segment. With this solution, you will be able to create and apply different types of discounts, including: 
Group Discounts
This option applies a discount to a group of items that are being purchased together. To qualify for the discount, the customer needs to buy a specified quantity or more. 
Customer Discounts 
Specify which customers or groups of customers get discounts in your business. You will also be able to specify the dollar amount of the discount. Alternatively, you could have the system automatically apply discounts as a percentage of the order total. 
By Item 
RetailEdge also allows retailers to run discounts on specific inventory items only. In this case, you will be able to set the price of each item and specify the discount amount or percentage. 
Coupon Discounts (Complete Sale)
A Complete Sale is not based on a particular file and is the simplest type of discount a retailer can apply. This allows you to discount everything in the stock by a certain percentage or amount. This is useful for storewide sales and may be set for a specific time period.
Customer Management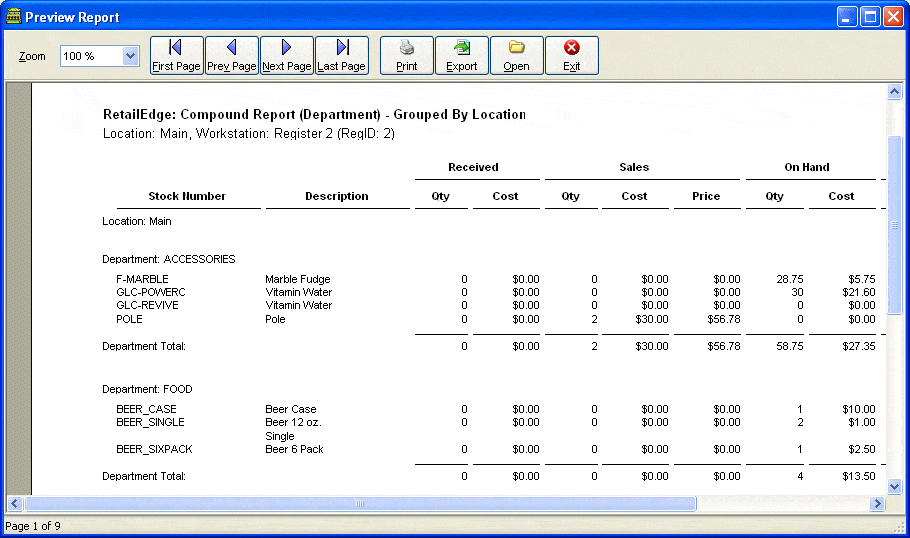 The system makes it easy for you to enter new customers and keep track of the existing ones. This allows retailers to tailor their offer to each customer's needs, hence improving customer experience.
Again, it will automatically collect important customer information that may be used to improve the effectiveness of gift cards and loyalty programs. 
With such functionality, you can generate targeted customer lists, as well as mailing labels based on sales. The system allows you to enter customer images for easier identification. It displays notes for immediate customer identification as well as detailed sales histories at the time of sale.
Integrated Credit Card Processing
The solution features an integrated credit card processor with support for different credit card processors. This allows retailers to choose the processor they desire, and still process transactions in a fast and affordable manner. 
The system allows you to use different hardware equipment, including networked options, mobile, signature capture, and simple PIN pad devices. Regardless of your preferred processor, RetailEdge payment terminals are EMV compliant and accept all major payment types. 
For enhanced security, the system is capable of charging a credit card without having to store the credit card information in the system. All the supported credit card processors use End to End (E2E) encryption to protect sensitive information. 
Integration Support (RECAP)
Being an on-premise POS system, RetailEdge only offers basic capabilities, including retail POS, customer management, and inventory management. To help you supplement its functionality, the provider offers the RetailEdge Centralized Application Platform (RECAP).
This is essentially a platform that allows you to integrate the RetailEdge POS system with third-party retail planning ecommerce, and accounting solutions. Through RECAP, you may integrate such services as Dashboard, Email Utility, Management One, Shopify, Modern Retail, and Brandify.
RetailEdge POS Pros
Offers a vast array of features, yet is so flexible 

Easy to set up, and learn, with an intuitive user interface 

Supports secure mobile payments at lower rates

Integrated with different e-commerce platforms, with real-time syncing 

Compatible with several POS hardware equipment
RetailEdge POS Cons
Software updates come at an additional cost and the system may crash from time to time.
RetailEdge POS Pricing
With RetailEdge, you do not need to worry about ongoing monthly subscription costs. To begin with, you can opt for the free trial plan offered by the provider to gauge its capabilities first-hand. Thereafter, you will be required to make a one-time payment of at least $495.00 for one station. 
Additional RetailEdge POS workstations are priced at $225 each. Oh, may also opt for the Island Workstation plan offered by the provider at $450. The provider is also known to charge for technical support. 
As such, you should expect to spend about $45 on the RetailEdge Enhanced Support plan. For maintenance, you will be charged about $5 for each Workstation. 
The Software plan has no recurring charges and does not require any special training.
Basic plan includes:
1 Hour of Free Training

90-Day Free US Phone-Based Technical Support

Credit Card Processing

Easy to Use

Global POS

Low Initial Price

Mobile POS

No Extensive Training and Retraining Required

No Penalty for Not Using Integrated Credit Card Processing

No Percentage of Sales Costs

No Recurring Charges

Optional Updates and Service

Web Integration
RetailEdge POS Hardware and System Requirements 
RetailEdge POS software is designed to work with virtually any hardware solution, ranging from desktop Windows or Mac PCs to mobile devices. You may even run the software on existing hardware equipment, hence save on hardware purchases. 
The provider also offers an assortment of hardware components and accessories on its website, ranging from touchscreen displays to barcode scanners and portable data collectors. If you will be using your own hardware equipment, you need to ensure that it meets RetailEdge minimal system requirements, as described below. 
For the best experience, you need to run the software on modern, 6th Gen or better, Intel i3 processor, or the AMD Ryzen 3 processor. The system also requires a minimum of 4GB of RAM and at least 12 GB of hard disk space. 
Why Choose RetailEdge for Your Business?
With RetailEdge, you won't have to pay recurring charges like you would with other "affordable" point of sale software. In order to get up and running with RetailEdge, you do not need significant training or retraining. It has a multitude of features and functions.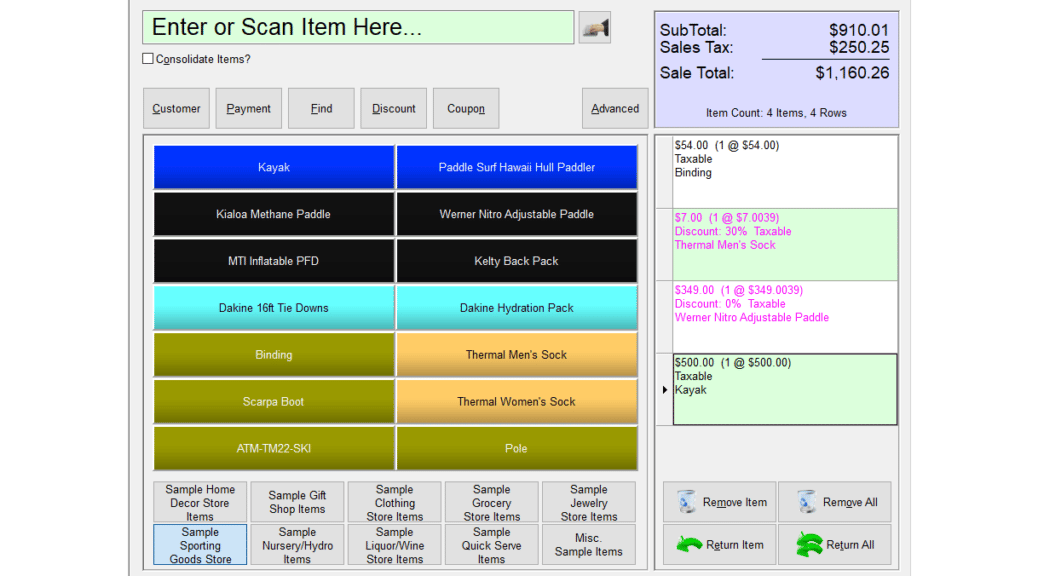 With RetailEdge POS, you have a wide range of options and functions to meet your retail business needs and lower your business costs. In contrast to other POS software systems, RetailEdge software includes all features for just $495. You can run your business, add and change it as the market dictates, and grow your business successfully from one store to multiple stores with RetailEdge POS.
With RetailEdge's easy-to-use, barcode scanning, and customer management features, you can start ringing up sales in less than an hour.
As a point of sale system, RetailEdge is designed to ensure that your customer's information and your business information remain safe at all times. They continue to ensure the highest level of security in their system. Retailers can also take advantage of integrated solutions from processing partners.
High Meadow Business Solutions specializes in RetailEdge point of sale systems that can handle all your retail business needs. They have worked in retail for many years and are expert users of this software.
RetailEdge POS Benefits
Secure Payments 
Using RetailEdge Point of Sale Software, you can quickly and seamlessly post credit card sales.
Multiple Platform Integrations 
The internet is an essential part of any business today, whether it's social media like Facebook or Pinterest or your own website. In order to let people know about your business, what's new and how to contact you, it is important to have an online presence. RetailEdge offers three different ways to add an e-commerce sales channel to your business. RetailEdge allows you to do that in three different ways.
Manages your Retail Operations
With RetailEdge POS software with integrated inventory management, you can easily manage your inventory, regardless of the size of your business.
Provides Customer Sales
With RetailEdge, you can sell things fast and get the critical sales information you need to run your business efficiently. No matter how fast you want to scan barcodes or if you want to use a touchscreen, RetailEdge has it all. When you sell, you'll be able to make business decisions critical to your business based on information such as what is selling, the cost of goods sold, sales margins, departments that are selling and departments that aren't selling. You can also rest assured that your sales process will remain effective and fast even when the internet is down because your data is stored locally.
Works with other POS Equipment 
You can use RetailEdge with the equipment that works best for your business and give your store the look you want with RetailEdge. RetailEdge offers a wide variety of peripherals to enhance your system, as well as the capability to work with your existing devices. We also provide all-in-one workstations that are equipped with the latest technology, so your business can run smoothly with a sleek look.
Multiple Location POS
Using synchronization to share information between multiple stores, RetailEdge's multi-location POS makes it possible for you to grow your single store business to thirty plus locations.
Mobile Island 
Mobile solutions aren't all the same. RetailEdge's Island mobile workstations are full-featured versions of RetailEdge's programs that let you do and see everything from anywhere. Some of the programs run in the cloud, some are only sales registers, and some only provide access to certain features. If you're disconnected from the internet, you can still make changes and analyze your data with RetailEdge's Island synchronization technology.
Global POS Solution
All 50 states have RetailEdge customers, and many countries use it as well. Designed with global point of sale functions in mind, RetailEdge provides a global solution for international retailers with varying taxation, currency and policy requirements.
Final Thoughts
RetailEdge presents retailers with a powerful, yet affordable POS, inventor, and customer management solution with integrated payment processing capabilities. You may use this solution to manage and run a single or multiple business locations and in almost any retail business type. 
Although the system only offers basic functionality, it allows you to integrate with other services through the RECAP platform. The API-Based integrations allow you to expand the functionality of your POS system and scale it to your business needs. 
The loyalty program feature may be used to issue credits to customers and reward points with every purchase. This unique blend of on-premise reliability and security with cloud-based POS flexibility makes RetailEdge as one of the best retail POS systems. Get a free quote now. 
Frequently Asked Questions
Where is RetailEdge POS headquarters located?
The headquarter of RetailEdge is located in Rutland, Vermont, United States.
Can RetailEdge track my clerk sales?
Yes, you can track each clerks performance and motivate them to sell more with RetailEdges full clerk tracking.
Can you try RetailEdge before buying?
Yes, there is a demo version of RetailEdge POS software.
Can I process credit cards with RetailEdge POS?
RetailEdge works with multiple credit card processing providers.