(Last Updated On: 10/19/2021)
Owning a jewelry store can pose a unique set of challenges. The best jewelry store point of sale systems can help you mitigate these challenges, and help you run a successful business. 
These systems use hardware and software that streamlines payment; however, they don't just process customer purchases. 
Best Jewelry Store Point of Sale Systems
CashierLive is a cloud-based point of sale system with many features that make it an ideal option for jewelry store owners. For example, it collects geographical data from your customers.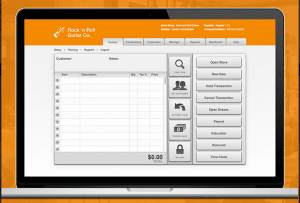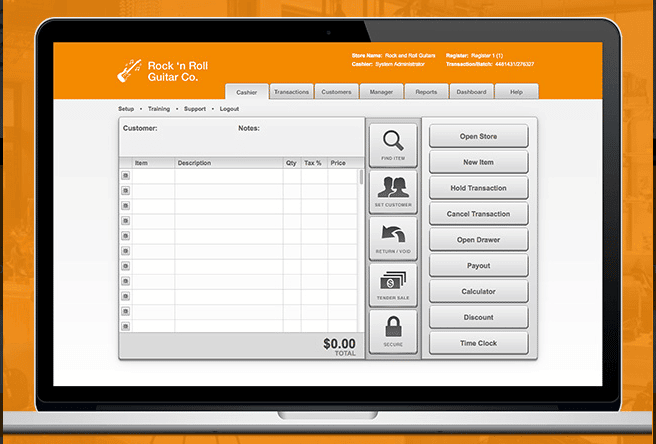 This means you can make informed marketing decisions for specific target groups and offer strategic promotions during high times like Christmas and Valentine's Day. 
The software also lets you know if employees are meeting their sales goals, and whether or not they're working their allotted hours. This is extremely useful information when making staffing decisions. 
The CashierLive software is simple to install and easy to use. They have dedicated account managers that will train you and your staff on how to operate the software and offer day-to-day support as needed. To make installation simple, the CashierLive point of sales software is compatible with all devices and the most commonly used operating systems. 
Payments
For payments, CashierLive allows a host of features including email receipts, split payments, and simplified returns. When receiving payment, it also allows you to track your customers. In a high-loyalty industry like jewelry, this can help you really understand your individual customers and their needs.
Inventory
This software also makes inventory management a breeze. It allows you to view item quantities instantly and create purchase orders right from the software. With the ability to access your inventory, you can manage your business from anywhere.
E-commerce
If you're looking to expand your business into e-commerce, CashierLive can make this transition seamless. Together with e-commerce platform Bigcommerce, they offer integrated inventory management between in-store and online sales.  
Reporting
CashierLive also gives you the ability to export data, and access specific reports about revenue, customers, employees, and inventory. These reports will make your accounting and financial reporting a lot simpler.
Pricing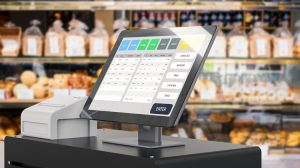 The standard cost of a jewelry point of sale system from CashierLive is $75/month, including unlimited registers, inventory, and support. To get you started, it also comes with a free 14-day trial that lets you make sure that the software is right for you. 
CashierLive also takes a 2.7% processing fee on all credit purchases, which is debited automatically for added ease.  For hardware, CashierLive offers a state-of-the-art touchscreen POS system with a printer, scanner, and cash drawer. This costs $2,599 with a payment terminal, and $2,099 without a payment terminal. They also offer a lower tech point-of-sale system that's $1,900.
CashierLive also offers payment terminals for $499, barcode scanners between $185-$299, and an HP touchscreen monitor for $600.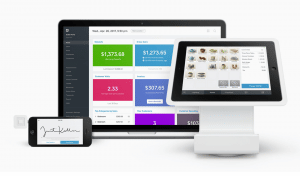 ShopKeep is an iPad-based point-of-sale system that primarily services small to medium-sized businesses.
They pride themselves on their bespoke hardware and software options, as well as their customizable rates. For a jewelry store with low transaction volume, this could meet your needs better than a one size fits all rate.
With their ShopKeep Pocket App, you can monitor purchases, track inventory, and perform day-to-day tasks from anywhere. This helps you focus on aspects of your business that require your attention most. To make their software accessible to all potential customers, ShopKeep accepts all forms of payment including debit, credit, gift cards, and ApplePay.
Register
The ShopKeep Register is intuitive and easy to operate. It's all done from an iPad giving your business a sleek and innovative look. The register allows for simple transactions and functions like refunds, deposits, and discounts. 
BackOffice
From ShopKeep's proprietary BackOffice functionality, you can manage employees, customers, and registers. You can also use it to customize your retail functions, for example, creating custom labels for your jewelry, or printing your own custom receipts. 
Inventory Management
Arguably the most useful function of ShopKeep is its inventory management system. The software makes it simple to receive new inventory, add it to the digital catalog, and track SKUs. 
Reporting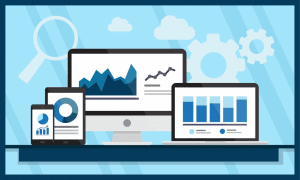 If understanding the specifics of your jewelry business is important to you, the ShopKeep reporting tool is perfect for keeping you up to date. 
Reports can be automatically prepared by hour, shift, day, week, or month. These reports can provide insight on employee performance and daily revenue. 
What makes ShopKeep's reporting distinct is the Marketing Dashboard, which shows you information on your top spending and most loyal customers. This lets you improve customer loyalty with bespoke promotions or discounts. 
Pricing
ShopKeep works off a tiered monthly pricing system. The Basic Plan is $69/month; however, this is per register. The Essential Plan offers an added suite of features over and above the Basic Plan for $99/month per register. 
If you want a plan that offers you access to the software across unlimited registers, you'll want the Advanced Plan. This costs $199/month. Looking at hardware, ShopKeep can be operated from most iPads and tablets. However, they do offer various point-of-sale hardware options. 
The most basic kit starts at $809.00. With added features like a receipt printer and barcode scanner, a more comprehensive hardware kit can cost up to $1,519. They also offer payment terminals between $49-$329.
Smartwerks is an American company that offers software for both point-of-sale purposes as well as accounting.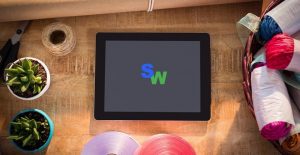 While they service small to medium-sized business of all industries, they have features and services tailored specifically to jewelry retailers.
While many business owners deprioritize tasks like inventory and employee management, Smartwerks makes it easy to focus on these aspects of your business. Their cloud-based software is accessible anywhere, allowing you to run your business from a distance. This saves you time and allows you to run multiple locations from your mobile device. 
Inventory Management
Ordering the right amount of the right products is particularly important in the high-margin, high-cost world of jewelry. That's why Smartwerks offers up detailed reports on what's selling and what isn't. For future orders, you'll know what products are a good investment.
Rewards Program
To improve customer retention, Smartwerks offers a built-in rewards system that rewards repeat customers with discounts. They also offer a referral program, so you can build a loyal customer base while continuing to bring new people in the door.
Employee Tracking
If your employees are paid based on commission, Smartwerks can give you information that lets you compensate them fairly. Their software also has a time-keeping feature where they can clock in and clock out. 
Work Order App
One of the most jewelry store-friendly features of Smartwerks is their Work Order App, which takes service orders for jewelry repairs. Using this app, you can take pictures and provide specific instructions to your employees.
Barcode Labels
A lot of POS systems let you print out custom barcode labels. However, few of them can print out labels small enough to fit jewelry. Smartwerks is able to print 1" and 1.25" tags that are perfect for small items like earrings and rings.
Pricing
Smartwerks offers three plans that all differ in included services: Light, Pro, and Premiere.
The Light Plan costs $75/month with an initial setup and training fee of $500. This includes inventory tracking, customer database, and a time clock.
The Pro Plan is $99/month with an initial setup fee of $1,200. It comes with everything the Light Plan comes with, plus added features like commissions reporting, customer service/repairs, and sales quotes.
The Premiere Plan is $130/month with an initial setup and training fee of $1750. This gives you access to all Smartwerks features, including a complete accounting system with financial reporting.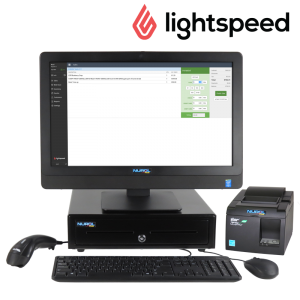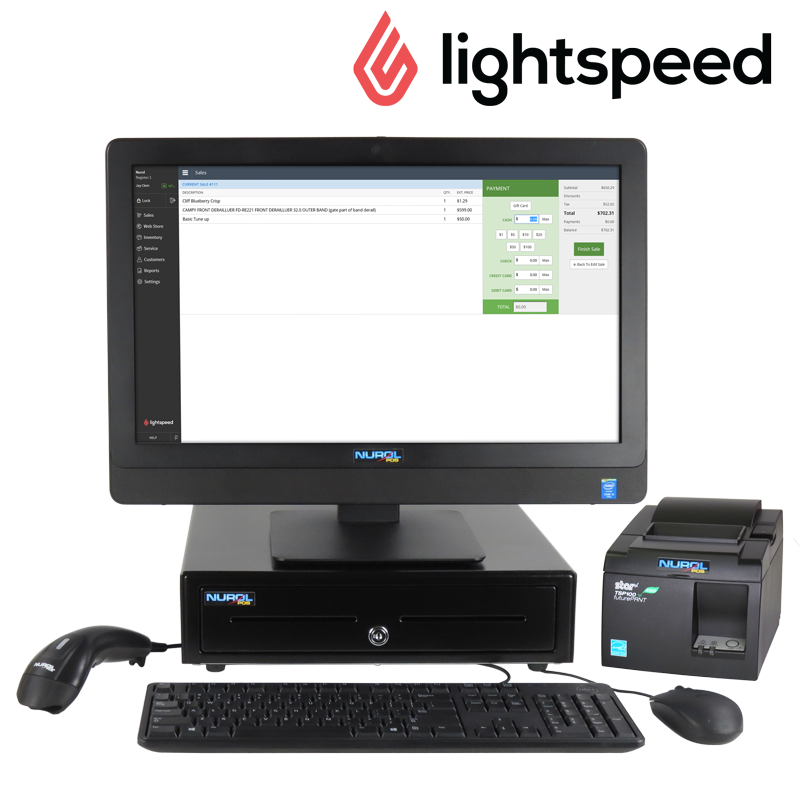 While Lightspeed POS might be on the pricey side, it offers more flexibility and the ability to grow than any other POS mentioned on this list.
This makes it one of the best options if you're planning to expand your jewelry store and certainly the best option if you're looking for multi-store support.
Top Features
Lightspeed's top features include access to omnichannel capabilities, free and automatic backup to the cloud reporting, inventory tracking, and  Free software updates.
Customizable
Lightspeed POS offers a fantastic mix of value, affordability, and ease of use. There are four different platforms of Lightspeed POS. One of these platforms can be customized to the needs of jewelry store owners. 
Accept Multiple Payment Types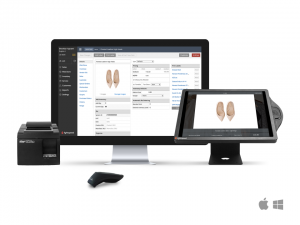 An excellent and versatile point of sale software, Lightspeed POS can help your jewelry store by allowing you to accept different payment methods.
While not apparent, lightspeed POS also allows you to process different types of payments. These include cash, credit card, debit card, check, gift card, and even store credit.
Customer Relationship & Loyalty 
Lightspeed Retail POS includes a powerful customer relationship management tool, which allows you to get to know your customers better. This can help you create a robust loyalty program that will pamper your loyal customers while also attracting new ones!
Inventory Tracking 
Its retail version includes a variety of features that are perfect for a jewelry store, including a complete tracking of your inventory.
Why Get A POS System For Your Jewelry Store?
Point of sale systems for jewelry stores are extremely helpful in accounting for inventory, which is particularly important for a business that offers high-value goods. With enhanced inventory control, jewelry point of sale systems allows you to minimize theft and loss, thereby maximizing your bottom line.
Jewelry store POS systems also offer you valuable data, like sales trends and total revenue. This can allow you to make informed business decisions about inventory and purchasing.  The best point of sale systems is also quick and easy to use, so your employees can focus on taking care of customers and making sales. 
What POS Features Does a Jewelry Store Need?
Service/Repair Management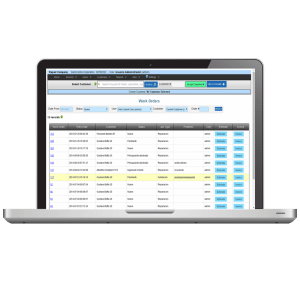 Many point of sale systems are fairly straight forward as far as servicing a goods-based business or a service-based business. A jewelry business needs a POS system that can handle both.
A jewelry store POS should be able to perform normal functions like tracking inventory and revenue. However, it should also be able to fill out work orders, schedule appointments, and assign technicians to a repair or service job.
Customer Database
Jewelry is a high-loyalty industry, meaning buyers will typically look no further than their go-to retailer for their jewelry needs 
In an industry where customer retention is high, but transaction volumes are relatively low, it's crucial to know your customers well. By logging your customers, you can offer them bespoke discounts, send them promotional materials, and even contact them around occasions like birthdays.
Inventory Management
Purchasing inventory is expensive for jewelry businesses, so it's crucial to understand your inventory well. That way, you can purchase more of what's selling, and stop ordering what's not. Monitoring your inventory also allows you to minimize theft, and track patterns between losses and employee shifts. 
Deposits, Split Payments, Financing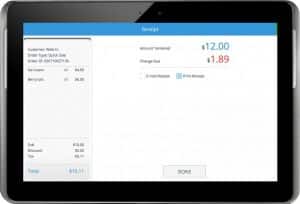 Because of the high cost of jewelry, many jewelry stores offer customers flexible payment options. This can include paying in installments, leaving a deposit, splitting up payments between payment methods, and financing.
Many point of sale systems are very basic and will only accommodate more traditional transactions. A jewelry store POS system should be flexible and allow you to customize your payment options. 
Great Customer Service
A glitch in your POS system could mean the difference between making a sale and a customer walking away. For a jewelry store, every sale is significant. 
That's why it's important to have a point of sale system that's backed by a robust support system. Whether it's a personalized account manager, a customer support line, or an online chat, make sure that you're covered in an emergency with adequate support.
Cash Drawer
Many POS systems pride themselves on their cloud-based software and their integration with most devices. 
While these technologies are impressive, jewelry is a more traditional business that still deals with a lot of cash. Having a cash drawer is just as crucial as having a monitor or an iPad to operate your POS system. 
Dynamic Pricing
The price of gold and other precious metals is constantly in flux. This affects your cost of goods sold and in some cases your sales prices. 
Some point of sale systems will automatically adjust prices and inventory information based on the most recent value of precious metals. If they don't, then it's important to have a POS system that lets you easily adjust prices manually. 
Employee Management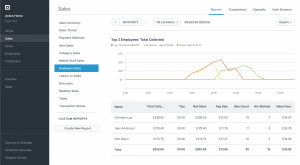 In an environment that's high risk for theft like a jewelry store, it's crucial to know exactly when employees are coming and going. 
That's why tracking their hours doesn't just ensure that they're on time; it can also help you investigate suspicious activity.  To compensate employees fairly based on their performance, you might also want to consider a POS system that automatically calculates the commission they receive on the items they sell. 
Ready to Choose a Jewelry Store POS System?
There are a lot of amazing POS systems out there with incredibly intuitive software and state-of-the-art hardware. However, not all of these are necessarily the best choice for a jewelry business.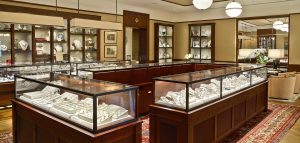 Choosing a jewelry store POS system could potentially affect many other aspects of your business, so you want to make sure you're making an educated choice.
To ensure your POS system integrates seamlessly with your CRM system, e-commerce site, and your payment processor, speak with any of these companies. Some might even offer a free trial, like CashierLive. Any of these jewelry store POS systems will help you maximize profits, effectively manage your employees, and overall ensure your business runs smoothly.