Disclosure: This Website is Reader Supported. As an Amazon Associate I earn from qualifying purchases.
Last updated on March 1st, 2020 at 07:12 pm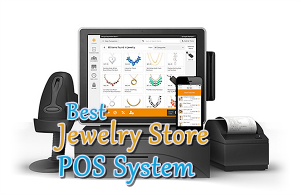 People buy jewelry to celebrate special occasions. They buy them for engagements, anniversaries, birthdays, graduations and more.
They buy them to commemorate important events, to show how much they appreciate someone and more.
To purchase the right piece of jewelry, your customer needs quality customer service and expertise. And you? Well, you need a quality point of sale for your business!
Jewelry retail software gives you the ability to organize and categorize each and every piece. This allows you to know exactly what materials are used to create them, their price, whether they belong to a collection, etc.
Yes, there's no doubt that good jewelry store software can help your business in a variety of ways. This is why today we bring you a short list detailing which POS services will help your jewelry store thrive!
Top Jewelry Store POS Systems
#1. Our Top Pick for Jewelry POS System: Lightspeed POS
An excellent and versatile point of sale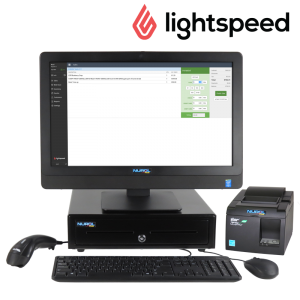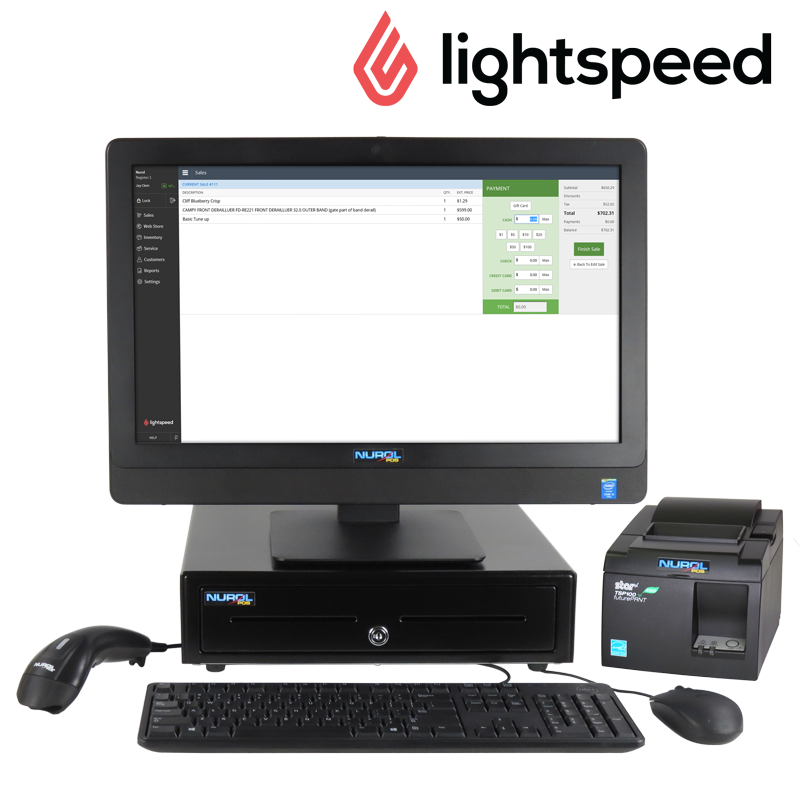 software, Lightspeed POS can help your jewelry store by allowing you to accept different payments methods.
The best part? You won't even need to buy any extra equipment.
Its retail version includes a variety of features that are perfect for a jewelry store, including a complete tracking of your inventory.
Additionally, it includes apps and programs that will help you become familiar with your clientele.
While the hardware is completely optional, Lightspeed POS offers a variety of products that can help you take your jewelry store to the next level. But, don't just take our word for it, see it for yourself:
Why We Chose Lightspeed POS As The Leading Choice
Lightspeed POS offers a fantastic mix of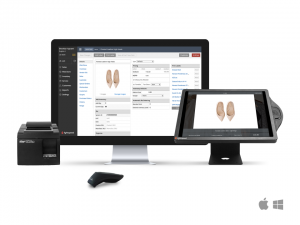 value, affordability, ease of use and features that makes it one of the best options for jewelry stores out there.
There are actually 4 different Lightspeed POS systems. This goes to show you just how versatile this point of sale software can be.
Some of the other businesses covered by Lightspeed POS include restaurants and other food services. We're going to be talking about Lightspeed Retail, which uses the cloud to safeguard the information of retail businesses.
Features
Regardless of which plan you choose, you can certain features. These include access omnichannel capabilities, free and automatic backup to the cloud, reporting.
Free software updates, and customer support.They even offer a 14-day trail to try the service yourself!
Other features offered by Lightspeed POS are the ability to create quotes, service and repair orders, and keep track of your inventory. Moreover, you'll be able to determine labor costs, keep track of your suppliers, and get to know your clients.
Since Lightspeed Retail was designed and created with retail in mind. You can be sure that you'll be using all of its capabilities, regardless of the size of your business.
While not apparent, Lightspeed POS also allows you to process different types of payments. These include cash, credit card, debit card, check, gift card and even store credit.
This jewelry retail POS also includes a powerful customer relationship management tool, which allows you to get to know your customers better.
This can help you create a robust loyalty program that will pamper your loyal customers while also attracting new ones!
If you're still not certain if Lightspeed POS is for you, don't worry, you can always contact a sales representative.
The representative will help you not only figure out if the POS is a good fit for your business but will also help you set up your store and instruct you on how to use the system.
These personalized lessons make Lightspeed POS one of the easiest POS to use, as you'll have someone showing you the ropes the entire time.
Which, in our opinion, is hardly needed as using the POS is actually quite simple and intuitive. Still, it's always good to have the extra help.
Hardware and System Requirements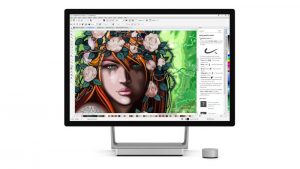 This is an Apple-only product, which means it will only work on 3rd generation iPad or iPhone products and above.
That said, the sales can only be processed through an iPad, so make sure you have one before purchasing this POS.
Lightspeed POS also works on desktop, but remember, you need to use Apple products for this point of sale system.
While Lightspeed POS can work just fine on your tablet without any add ons, it does sell peripheral bundles that can help you improve the performance of your business. Some examples are taking more payments, delivering printed receipts and more.
Some of the bundles are:
IPad POS Hardware Kit: This kit includes a cash drawer, an iPad stand, a Bluetooth scanner, a receipt printer and even comes with receipt paper.
Desktop POS Hardware Kit: This includes a cash drawer, a scanner, a receipt printer, and its paper, making it the simplest kit Lightspeed has to offer, making it a perfect jewelry store POS for small jewelry.
SilverEdge Preferred Bundle: If you don't own an iPad, this is the kit for you. It includes an iPad Pro, an iPad stand, a cash drawer, a receipt printer, a barcode scanner, a label printer, and a credit card terminal.
And what if you don't need a bundle?
No problem.
You can always buy the accessories on their own.
Offline Use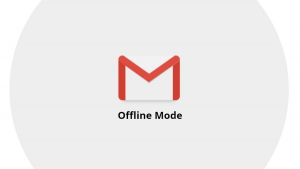 Lightspeed POS has certain offline features but does need access to the cloud in order to perform the most complicated tasks.
Also, it needs to link you with other stores if you're using the multi-store function. This is a must have if you plan on expanding your jewelry store.
Customer Support
Lightspeed POS offers customer support by specialized technicians with all of its bundles. However, it's only through email and with a 1 business day waiting period. Rest assured, they'll always solve your doubts.
Pricing
offers a simplified pricing model, as well as a variety of add-ons and accessories you can use for your business.
It's somewhat expensive, at least in comparison to other POS systems, but it offers fantastic features that certainly justify the price.
Lightspeed POS offers 3 different bundles and services, which means it can grow alongside your business:
Small:  Starting at $99 per month, this package works with 1 register and gives access to up to 5 employees.
Medium: For $169 per month, this package works with 2 registers and gives access to up to 10 employees.
Large: For $289 per month, you can use up to 4 registers and give access to up to 20 employees.
If that's still not enough for you, you can always purchase add-ons, such as additional registers (which include 3 extra employees), additional employee access, e-commerce access, advanced reporting options and more.
Conclusion
While Lightspeed POS might be on the pricey side, it offers more flexibility and ability to grow than any other POS mentioned on this list.
This makes it one of the best options if you're planning to expand your jewelry store and certainly the best option if you're looking for multi-store support.
The fact that you can purchase extra "seats" for your employees and extra registers makes it a very adaptable jewelry point of sale, as it will grow at your rhythm and won't force you to expand before you're ready to.
This, alongside everything we've already mentioned, makes it our #1 choice.
#2. Our Next Pick: ShopKeep
Launched in 2010, Shopkeep is one of the
most popular and most reliable POS software in the industry, offering options for retail and restaurant businesses alike.
One of its biggest appeals is just how easy it is to use. It has a very short learning curve that will have you using it to its full potential in a matter of minutes.
Hardware and System Requirements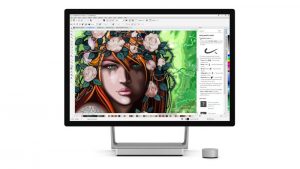 One of the reasons for ShopKeep popularity and ease of use is the fact that it's a mobile POS that operates with iOS7, iPhones and iPads.
This makes ShopKeep one of the easiest POS systems to integrate into your daily life.
It does offer customizable hardware that will make things easier for you, such as a cash drawer and a printer. These are optional and can be purchased through their webpage.
If you want to get started on selling right away, you can simply use the software on your Apple products and you'll be good to go. That's right, no need to purchase a thing.
Features
Simple to use and equipped with all the basic features, ShopKeep is a solid option for your jewelry business.
It is EMV compliant, gives you the ability to track all of your products, use gift cards in your business, give printed receipts and even keep track of your suppliers.
Thanks to its MailChimp and QuickBooks integrations, it also helps you with e-marketing, employee management, customer reports and more.
Offline Use
While a great number of Shopkeep functions require you to be online, you can process payments and keep track of recent purchases offline.
For more in-depth reporting, as well as organization and customer management, Shopkeep uses the cloud, which does require an internet connection. These are a must in any jewelry store retail software.
Client Support
Live customer support is available 24/7 at no extra cost.
ShopKeep has customer support offices located in the US and reachable via email, chat and phone.
Cost
At a monthly $69 per register, Shopkeep is a great option for small businesses or those just starting out. It offers 24/7 live customer support.
Which is always a plus when dealing with a business, as well as MailChimp, AppCard and QuickBooks interaction. All of this is included, while also offering you cloud backup and support.
Conclusion
ShopKeep is a great option for those of you interested in getting things up and running or if you maintain a small jewelry shop.
Its features are somewhat basic, so you might want to upgrade in the future, but it's a good place to start!
#3. Our Third Choice: Vend
It would be no exaggeration to say that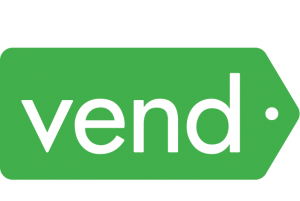 Vend is one of the easiest POS systems to master.
This is also a great option for those just getting started in the jewelry business.
Created in 2010, Vend has been growing and improving, resulting in an affordable but very complete point of sale software that's worth checking out.
Hardware and System Requirements
Vend is a very versatile POS software that depends only on Google Chrome to run.
This means that Vend can be used on smartphones, as well as PCs, Macs, tablets and pretty much anything that can use Google Chrome and its extensions.
Because it comes with no hardware, using it is a piece of cake. However, if you're looking for ways to increase its use, you can always use Star's receipt printer and cash drawers, which you can find in Vend's webpage.
Features
Vend offers a variety of features that can make any business shine. Keep in mind that many of the features you're able to access depend largely on how much you're willing to pay.
Unlimited stores, additional registers, user accounts, advanced reporting, e-commerce options, multi-outlet options, gift card compatibility, customer profiles and more are just some of the things Vend offers.
Offline Use
Vend has some of the most complete offline functionalities of any POS out there. In fact, it was created with the specific intention of using HTML5's offline cache capabilities.
You'll be able to use Vend for pretty much everything offline. However, it will still need to connect to the cloud in order to store and retrieve data, if you'll want to create reports.
Prices
With a 30-day free trial and a $69 per month per register fee, this POS gives you the ability to register unlimited products, manage your inventory, create reports, take various kinds of payments and more.
It also gives you the chance to upgrade to more complete packages, which provides you with even more options for your store. Vend is one of the few POS systems out there that can truly grow with you.
Customer Support
24/7 customer support by email is available in all bundles. With the more expensive plans, They include priority phone support.
Conclusion
A jewelry store POS software that can truly grow with you, Vend is affordable, easy to use and a great option for anyone in the jewelry business. Take Vend on its offer of a FREE 30 day trial and try it for yourself! And as always, share your feedback with us.
#4. Choice Number 4: Revel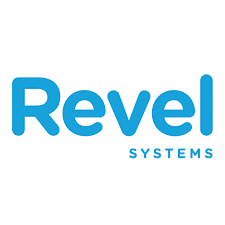 One of the most popular POS software systems on the market, Revel Systems comes with a lot of features that few other POS systems offer.
These features encompass a variety of retail needs, so plenty of jewelry shops will find that this POS system suits all of their needs, and then some.
However, detailed pricing is not available so in order to find out how much it will cost to use this jewelry store POS you'll have to contact Revel directly and explain your business needs.
Hardware and System Requirements
This is a hybrid POS, which means that it can be used locally on your iPad. It also syncs to the cloud, ensuring your information is not only readily available but also safe.
Thanks to this, Revel works well with or without an internet connection, though credit card payments might not go as smoothly as usual.
While Revel works on iPads, it's not well suited for truly small businesses. Many of the unique functionalities offered by Revel will go unused by small businesses and is probably not a great investment for them.
Features
Revel offers a myriad of features that makes it perfect for large scale businesses, such as back end management, e-commerce options, real-time inventory, QuickBooks integration, , customer management, and employee management.
Moreover, it includes flexible ordering, kiosk POS, digital menu board, intelligent reporting suite, safe servers, multi-store functionality, and loyalty program.
Offline Use
One of Revel's defining features is its "always-on" mode. This feature allows you to continue selling and operating, even if you have an internet outage. Moreover, you can accept both cash and card payments, allowing no inconvenience for you nor the customer.
Pricing
To get access to all features, you'll have to pay $119 a month for one register. Keep in mind, you're paying for a complete system with unlimited data storage and regular software updates, as well as 24/7 live support.
If your budget allows and you could require all the features Revel Systems offers, then it will very likely be worth it in the long run.
Our Final Take on the Best Jewelry Store POS System

Revel is a robust and powerful jewelry POS system that's perfect for large scale businesses and medium businesses alike.
It's probably not well-suited for small businesses, as many of the functionalities will be wasted on small scale ventures. If you are looking for just inventory management software check out our antique store inventory management software.