(Last Updated On: 02/12/2023)
Our product review team dedicates hours of research, fact-checking and testing to recommend the best solutions to business owners. We earn from qualifying purchases through our links, but this does not influence our evaluations. Why trust our reviews?
Written by Business Expert Wale Ameen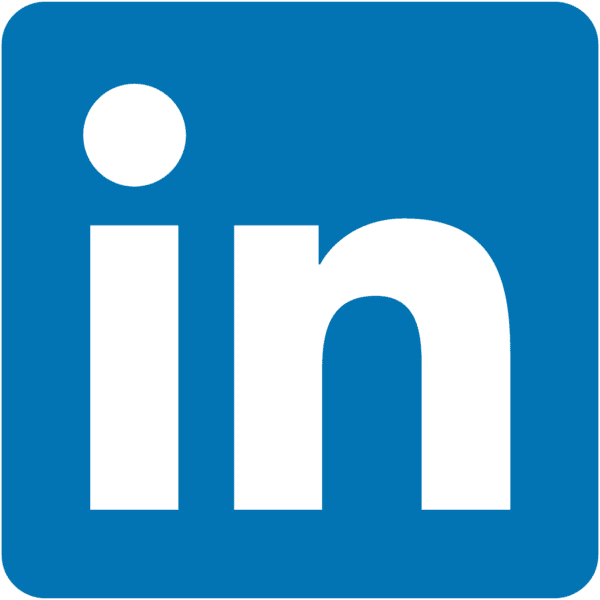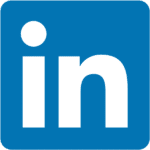 Catering businesses need a great POS system that will streamline critical operational points. I have reviewed the top 4 best catering pos systems that deliver the best of functionality using features and pricing as ranking factors.
Don't have time to read this whole review? Skip ahead to: 
Experts Choice
Toast POS Catering
My most recommended catering POS system is Toast POS. Specifications of Toast POS include:

Catering business specific features

Supports offline mode

Accepts multiple payment types
Getting the Right Catering POS for Your Catering Business
Point of sale systems should essentially simplify a business's operations, not complicate them. The same goes for ideal pos systems for catering halls and businesses. As you look to drive more sales and increase profitability with your catering business, you'll need tools to help you automate key activities. A catering POS system can help you customize menus, manage table layouts, keep the calendar up to date, and more.
The truth is, catering can be fun but without the figures adding up, it can end up being a frustrating vocation especially for small startups and individuals. It however does not have to be so.
A solid catering management system will first and foremost make billing and invoicing more efficient. But it can do so much more. Booking management, menu planning, calendar keeping, rentals and venue management, are all tasks made easier through a POS system. Plus, back-end analytics can help you review each event and find ways to improve your services in the future. 
In coming up with this review, I have analyzed several POS systems and come to the conclusion that Toast POS is the best catering POS system. The platform allows you to process payments quickly, including online and tableside ordering. You can also build loyalty programs, manage menus, track server performance, and set up a guest book to log event attendees. Ultimately, it's the best because it contains all the features your catering business needs on an intuitive, user-friendly platform. 
With most catering management systems, the pricing directly reflects the number of features and functionality available to you. Some plans go as low as $29 per month, and as high as $359 per month. It all depends on which features you need and how much you're willing to invest. Continue reading for a breakdown of these top catering POS systems. We hope this helps you find the platform that will ultimately be the best fit for your business.
You might also be interested in the following reviews:
Best Restaurant POS Systems [25 Systems Ranked]
QuickBooks for Restaurants: The Complete Guide
Restaurant Paging Systems: Do You Really Need Them?
Best Catering POS Systems
| | | |
| --- | --- | --- |
| POS System  | Hardware Cost | Software Subscription Fees  |
| Toast POS | Depends on components required | Starting from $0/month |
| Upserve | Depends on the required hardware components | Starting from $59/Month |
| DineAmics | Starting from $199/ month lease-to-own plan | Quote-Based  |
| Pxier Event | Compatible with several hardware options | Starting from $29/month  |
1.
Toast POS Catering
– Best Catering POS System Overall
Toast POS is a restaurant point of sale system that is built to help increase the efficiency of operations for virtually any size of business. It offers specific features required by businesses in the catering business to manage their constantly mobile business with changing scenarios.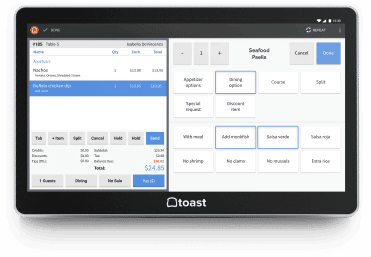 Toast POS is also designed to help mobile businesses in the restaurant industry, like caterers, manage their operations, from managing staff, to customization of menus for every occasion, which many times will be in unfamiliar environments, to tracking expenses and making sure your business is staying profitable.
Toast POS was ranked in 2021 as G2's leading restaurant point of sale. Toast POS provides an all in one system based on the Android operating system and, as such, is a mobile driven solution. Let's explore Toast POS features below:
Features of Toast POS Catering
Hardwares Built For The Road
Toast offers hardware that is built to withstand tough scenarios, which you will encounter often as a caterer. Its point of sale hardware is built to be spill-proof, drop-proof, and dust proof. Its ePOS, handheld, and kitchen display systems are all built to enhance your mobile catering operations. Easily connect the handhelds to the kitchen display systems to ensure orders are seamlessly taken and received and treated.
Built In Payment Processing
Toast ePOS comes packed with built in payment processing that ensures that you are able to take most payments. It also provides you with valuable insights into your operations.
Offline Mode Support
With Toast POS, you never have to worry about going offline. You can continue your operations even when network disruptions occur, which may happen frequently given the mode of operation. This automatically syncs once the network is restored.
Supports Third Party Integrations
Increase the functionality of your point of sale system with third party integrations. These apps automatically connect with your ePOS.
Real Time Reporting
Get access to real time data to streamline your operations. You can easily view daily sales, menu favorites, weekly comparisons and more. You can easily view all these also on the go from any mobile device.
Pros and Cons of Toast POS
Pros
Offers catering specific features

Enables multiple payment types
Supports multi-location operations
Cons
Pricing plans make it difficult to know what you're paying for

Users complain of difficulty getting access to customer support
Is Toast POS Easy to Use? 
Toast is an extremely easy to use and setup point of sale system. Its handheld devices and kitchen display systems are well built and software well laid out with color codes that make it easy to navigate and process orders and transactions.
How Much Does Toast POS Cost? 
Starter: Cost starts from $0/month and comes with Toast's starter kit, integrated payments, real time reporting, and is ideal for caterers and restaurants that need 1to 2 terminals. 
Essentials: Cost starts from $165 /month and comes with cloud-based POS, digital ordering & delivery tools and custom hardware configurations
Custom: Custom pricing and comes with cloud-based POS, digital ordering, marketing, gift cards & loyalty.
What Do Restaurant Business Owners Say About Toast POS?
Reviews from users on Toast POS are largely positive. Many users describe it as an easy to use solution with great features. A few however, complain about difficulty in accessing its customer support team.
Toast POS overall ratings on trusted consumer review websites:
GetApp: 4.1 out of 5
Forbes Advisor: 4.8
Softwareadvice: 4.06

2.
Upserve POS
– The Best Integrated Catering POS System
Get the all-in-one POS system that is designed to boost your catering outfit and outside catering profitability.  Upserve will offer you everything you need to get started, including the point of sale hardware and software, payment processing, and valuable insights. 
Upserve POS makes managing your business easy and intuitive. It allows you to control the menu and manage your orders from any Internet-connected device, anywhere in the world. Besides, it gives you the power to organize and manage your menu items, allowing you to easily add or remove items, and make changes to the items you offer. This helps you provide the best possible experience for your customers.
Upserve's restaurant POS also helps your servers run smoother shifts. It features a Training Mode, which enables your staff to practice operating the system with the actual venue menu. They can even practice splitting checks and checking out guests, which saves a lot of time and effort. Upserve also provides round-the-clock support to help you with your POS needs.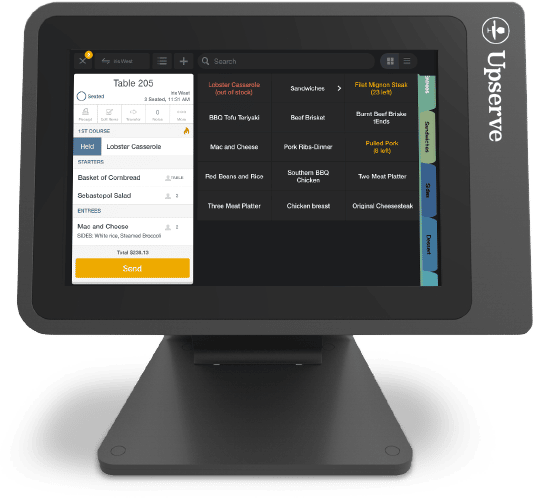 Upserve is a cloud-based POS system, which means that all the data is stored in remote servers. This means that your staff can access it from anywhere, as long as they have an Internet connection. This is a major advantage over traditional, hard-wired systems. Cloud-based systems also allow for wireless POS terminals.
Upserve POS also features a Training Mode, which helps new employees become familiar with the system. Using this feature, new employees can practice how to use the system and ring up items without disrupting service. It also lets staff take notes and make changes in orders and seating.
The specialty POS solution will save you a considerable amount of time and boost margins associated with your catering operations. Other capabilities that make UpServe one of the best catering POS systems include:
Features of Upserve POS
Payment Processing 
The UpServe payment processor offers fair and transparent payment processing rates while gaining insights into operations through POS data. The processor is EMV certified and will charge you a flat rate per transaction. 
With the Upserve Payments gateway, you will always get predictable payment processing rates, without any markup or hidden costs. It will simplify the way your banquet and catering business takes payments. It is the very first specialty EMV solution that has been developed for restaurants. 
Upserve payment processor is also a certified PCI Level 1 processor for enhanced security. 
Mobile App
Get all the back-office features and capabilities on the go with the Upserve Live mobile application. From the app, you will be able to track sales, labor costs, discounts, and guest behavior wherever you are. 
In addition to a feature-packed catering POS solution, the provider will also offer you a convenient iOS or Android POS mobile App. The app gives you access to the banquet performance at the moment, regardless of where you are. 
It organizes the data collected by your Upserve banquet POS system and couples it to advanced analytics to offer you meaningful insights. You may also use the app to monitor guests, sales, labor costs, discounts and comps, and historical performance for different business locations and venues. 
Pros and Cons of Upserve POS
Pros
Offers 24/7 customer care support on all plans

Offers unique reporting features
Cons
It is expensive as the cheapest plan starts from $59

Add on cost can quickly add up
Is Upserve Easy to Use?
Upserve is an intuitively designed POS solution. Its user interface is warm and appealing making navigation easy and processing smooth.
How Much Does Upserve POS Cost?
Being one of the best all-in-one catering POS systems, Upserve provides you with everything you need to run a successful business. With this provider, you will not get any financing on hardware. The provider offers three main software subscription plans, including: 
Core ($59/Mo): This is the basic Upserve banquet POS subscription plan. It offers basic tracking and management capabilities, including Guest logbook, trends, offline mode, training mode, and Upserve payments. 
Pro ($199/Mo): This plan is ideal for medium-sized to large restaurant businesses. In addition to the features and capabilities of the Core plan, the Pro plan also offers menu optimization and server performance management. 
Other advanced capabilities offered by this plan include recipe costing, one-click purchasing, vendor management, customizable rewards programs, and low-inventory alerts. 
Enterprise ($359/Mo): This plan will offer you all the features and capabilities of the above-described plans. Additionally, it offers custom reporting, Enterprise-level management, and data API access capabilities.  
Hardware Offerings
Upserve has its own POS terminal ordering devices along with receipt printers, cash drawers, card readers and iPad stands. Below are its hardware pricing breakdown
Upserve POS Terminal: $1,350.
Upserve Tableside Mobile POS: $499.99.
Lightspeed iPad Stand: $219.99.
Credit Card Swiper for iOS Terminal: $104.99.
Upserve Cash Drawer: $129.99.
Wireless Thermal Receipt Printer: $299.99.
Kitchen Display System Touchscreen Monitor: $449.99.
How Do Restaurant Owners and Caterers Rate Upserve?
Among users, Upserve is a great POS solution, which is ideal for the mobile world of catering businesses. Users say it is easy to use. Its back office functionality and ease with which staff can be trained on it make it a great solution. Reviewers also say its menu page is awesome and is overwhelming. They also acknowledge the promptness and courteousness of the customer support team.

3.
DineAmics POS
– The Best All-in-One Catering POS System
DineAmics is a comprehensive banquet, catering, and event management solution. The various software solutions provided by this provider are fully integrated into the rest of the POS system. It will offer you such industry-specific capabilities as inventory usage and planning, room management, labor costing, and scheduling.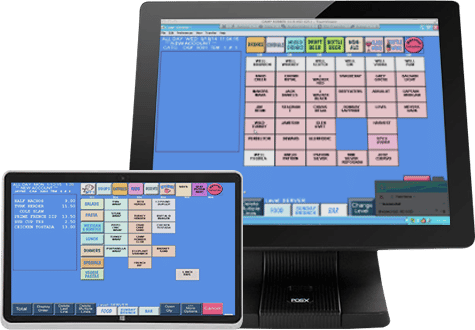 Features of DineAmics POS
Personalized Membership Files
Each guest in your business will have his/her own interactive membership file on the DineAmics POS system. The file will continually collect and store details that help you understand specifics that are unique to that guest. 
The files will also stipulate who is allowed to charge and whether the guest has credit limit requirements. 
Post to QuickBooks 
Transfer data from one system to another with ease. Rather than having to track member purchases, fees and payments manually, DineAmics automatically posts credit and debit payments to QuickBooks for further processing. 
Additionally, the solution features an assortment of built-in accounts receivable tools. The feature integrates fully with membership files, allowing you to post payments directly from the POS system to your back-office. 
Remote Access From Anywhere
DineAmics software allows you easy access to your data and, as such, you can keep track of your catering business on the go and from anywhere you may be via a tablet or smartphone. You can sit back and monitor either in stealth mode or in live mode, choosing to allow your workers to know when you are online or not.   
Pros and Cons of DineAmics POS
Pros
Free demo

24/7 customer support
Fully customizable
Cons
Interface outdated interface

Does not offer modern features
Pricing not provided
You cannot use your own hardware as it comes with its own range of hardware
Is DineAmics Easy to Use? 
While you will find the DineAmics software easy to use, it is, however, a very basic system and, quite unlike its older contemporaries, it does not offer many modern features. Also, its user interface is quite outdated and is not as sleek and intuitive as others in its league. This is probably due to its age, as it has been in existence since 1986. 
How Much Does DineAmics Cost? 
With DineAmics, you will get everything, including the hardware, software, initial setup, Training, Shipping, credit card processing, custom programming, and complete support. The provider offers a lease-to-own arrangement for the POS 2-Touchscreen hardware and software. Under this arrangement, you will be required to pay up to $200 a month. As such, you will not have to put up with large upfront ownership costs. 
4.
Pxier Event
– The Best Cloud Based Banquet and Catering POS System
Pxier is a cloud and web-based catering management software that is easy to use and affordable. It offers cloud-based application software and custom services for catering operations. The solution is designed from the ground up to build effective management of banquet facilities, catering services, online takeout, and delivery services.
The system will also equip you with advanced employee and customer management and marketing tools to help boost sales. Other capabilities that make the Pxier catering POS System stand out of the rest to include: 
Features of Pxier Event POS
Catering Tools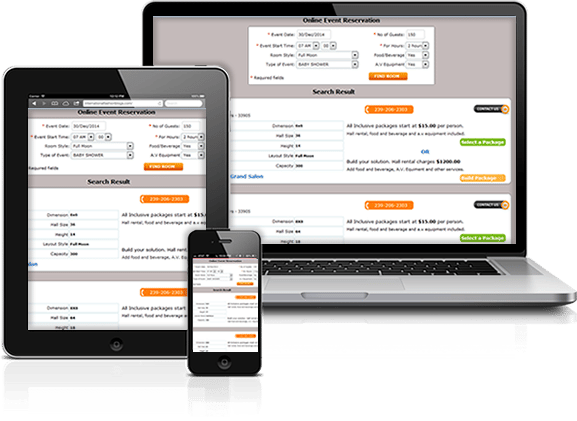 The Pxier Catering software solution is designed to manage your catering business needs, ranging from inquiry through lead management, customer management, contract management, invoicing, payment, and customer feedback.
With this solution, you will also be able to manage pickups, full-service catering, delivery, and other custom services you offer. You will find the solution to be comparatively easy-to-read use with convenient access anytime, anywhere using most browser-enabled devices with internet access.
Events Management
The Events Manager capability is meant to manage single and multiple facilities alike. Ideal for businesses, including banquet halls, meeting rooms, convention centers, clubs, catering services, parks, resorts, and organizations. Easily manage your catering business like in-house catering, external venue catering, takeout delivery, by tracking all details like date, start time, end time, number of guests etc. It is packed with an assortment of beneficial features and capabilities, for a low monthly subscription fee. Easily add comments on contracts and other documents.
Manage Customer Feedback
An essential dynamic to the growth of any business is customer satisfaction, and one of the best ways to gauge this is to have a means through which you get feedback from your customers. Pxier Event offers a good way to get customer feedback with its customer feedback form.
Recipe And Inventory Management
Take control of your stock with Pxier Inventory Management Software and reduce waste. Pxier offers recipe management for catering services to manage operations such as recipes, cost of ingredients, nutrition and allergen information. The recipe tool is connected directly to its catering software, its takeout delivery software, and its POS system.
Portal for Kitchen Staff or Vendors
Pxier offers business owners a portal to manage kitchen staff or its external vendors allowing them to view scheduled events, services, and catering menu details. You decide who has access to the platform and what anyone sees and regulates from your main software account. 
Pros and Cons of Pxier Event POS?
Pros
Offers 24/7 phone and live rep support

Offers unique features for catering businesses
Free demo
Free 30 days trial
Easily accessible from any device
Highly customizable
No hardware need
No setup charges
Cons
Can be prone to software glitches 
Is Pxier Event POS Easy to Use? 
Pxier features intuitive and easy to use and navigate software. I especially like the fact that it is available across the iOS and Android operating systems. Although it is a young brand, having been founded in 2003, it nevertheless features a great array of features for catering and event management businesses.
How Much Does Pxier Cost?
Pxier features a monthly pricing model which gives you access to tiered features of its Catering software. Pxier does not charge for setup or installation as there is practically nothing to set up since all that is needed is accessing the solution via a web browser.
Basic: $39/M and $19 per additional user. Plan comes with Cloud Catering Software – starting from $34 Customer Management, Event Planning, Catering Menu, Inventory Management, Invoice, reports, Google Calendar, and Email Marketing
Standard: $65/M and $29 per additional user. Plan comes with all features of basic plan and Caterers portal, Cloud STorage, Electronic Signature, Appointment Scheduler and Quickbooks Integration
Enterprise: Custom pricing and comes with all the features of Standard pricing plan as well as Enhanced Auditing and Online Reservation
Pxier offers free support and training for its POS system.
Things You Need to Know Before Choosing a Catering POS System 
Owing to its comparatively high-profit margin, catering and all its various models which includes in-house catering, off-site catering, take out and delivery, and rentals is considered to be a game-changer in the food and beverage industry. However, you will need good catering POS and management software to streamline operations and boost profitability. 
The right catering POS system should help you manage everything, ranging from menu creation to booking management. To help you choose the best catering POS system, here are some of the key considerations you should make while shopping for one:
Billing and Invoices billing
Your preferred catering POS software should help you to send, collect, and even monitor standard invoices, payments, and other billable charges in the business. The solution should be capable of generating bills directly from the reservation screen. 
Additionally, you need to ensure that the software can take care of advanced and various tax implications automatically. It should allow multiple bills for a single function and be capable of adding additional items to a bill during the event as well. 
Booking Management 
Get a solution that makes it easier and more convenient for guests to book for an event from anywhere. It should also give you enhanced control over the booking process with intuitive biking Management tools. 
The catering POS system you choose should also give you a complete overview of the process, right from the initial estimates to follow-up revisions. A system that can manage important customer information, including contact information, will also come in handy. 
In addition to catering bookings, your preferred software solution should also support reservations for outside catering. Whether used for in-house or outside catering, the solution should give you a calendar view of all reservation statuses. 
Menu Planning 
For enhanced versatility, the solution should allow you to come up with custom menus for various catering events. It should let you create, revise, and even collaborate with the guests on menu items, special dietary requests, and course selection. 
Some of the leading catering POS software providers are known to offer unique menu selection functionality, featuring drag and drop utility. The system should make it easy for you to come up with customized menus for such meals as a start-up, main course, and deserts. To help avoid errors, it should allow you to attach special remarks to each order item for precise preparation in the kitchen. 
Calendar Planning
Since you will not be handling a single catering event, you need a system with the right calendar management tools. Such a solution will help you organize times, dates, and places, allowing you to manage future events more effectively. 
The right calendar management feature will also help you ensure that no venue or staff is double-booked. It will also ensure that no appointments are missed in your business. 
Rentals and Order Management 
In some cases, you may need to rent equipment from third-party companies to meet your catering and banquet event needs. As such, you will need a system that helps you to plan, arrange for and manage third-party equipment rentals.
The catering POS system you choose should have the tools you need to manage rental agreements with third-party companies. It should also help with the associated billing and invoicing requirements. 
Venue Management
Manage all aspects of the catering or banquet operation more effectively with the right back-office set of tools. For instance, your preferred banquet management software should facilitate management and communication with third-party venues.
This will ensure that the caterer, venue, and guests get up-to-date information regarding the event in question at all times. 
Event Analytics
The software solution you settle for should allow you to gauge the success of each event, and customer satisfaction with your service. To begin with, the best catering hall POS system should feature a comprehensive Dashboard for displaying key metrics across multiple measurements.
The system should also let you customize the Dashboard with your desired analytics, as well as automate reporting. Such features will furnish you with all the information you need to make informed business decisions. 
Account Receivable 
The POS system you choose to manage your catering business should support integration with the right accounting modules. This will make it easier and more convenient for you to manage your account receivables against credit sales. 
With such an integration, all credit sales will be automatically posted to the account receivables. You may also integrate your software with the right receipt management modules to update outstanding payments. Again, the system should be capable of generating outstanding reminders, email, and letters automatically. 
When you are running a business, it is important to keep track of all your accounts receivable. You will find it useful to have a system in place that will send reminders to customers when they are due to make payments. Using account receivable software is an excellent way to automate this process, as well as keep your customer data in one central location. This will help you build relationships with your customers and ultimately increase your sales.
Using an accounts receivable management tool will help you automate the process and avoid paperwork. It can also help you keep track of your receivables in a centralized place, which will eliminate duplicate entries. Duplicate or incomplete entries can make it difficult to track when doing the books. The accounts receivable management tools can also help you file your taxes.
Account receivable management software will automate the process of sending invoices and generating reports. This means that you won't have to spend hours doing paperwork. Not only will you save time, but you will also avoid errors and delays. Plus, the software can also track payments and alert you when a deadline has passed.
An Account Receivable is a balance that you are expecting to get in return for a good or service. It will be the amount that you expect to receive from a customer and will be recorded as an asset or liability in your general ledger. Both of these accounts are important to have an accurate picture of your business' financial health.
Manage With Ease
Managing indoor and outside catering events does not have to be tedious and time-consuming. The right catering POS system will simplify event planning, and management in a cost-effective manner. 
Ranging from availability status updates and inquiry tracking to provisional booking and billing, your preferred solution should have the right industry-specific features. Just like the four systems reviewed above, you need a specialty banquet POS system to improve customer satisfaction. Whether you need a solution for banquets or outside catering applications, this guide will help you choose the best catering hall POS system. To get a quote from our experts' pick of the best catering POS system, get started here with Toast POS today.
FAQs
What is the best software for catering?
The best overall point of sale software for catering businesses is Toast POS.
What are the primary catering types?
There are 4 main types of catering including social event catering, corporate catering, wedding catering, and concession catering.
How much profit do caterers make? 
Typically, the profit margin for caterers is between 7-8%.
Are catering businesses profitable?
The national salary average in the United States for catering businesses is between $30,000 – $80,000.
What's the best food for catering businesses?
The most popular types of cuisines for caterers to serve are Italian, Mexican, sandwiches, salads, Southern food, Japanese, and brunch/breakfast items.