(Last Updated On: 02/12/2023)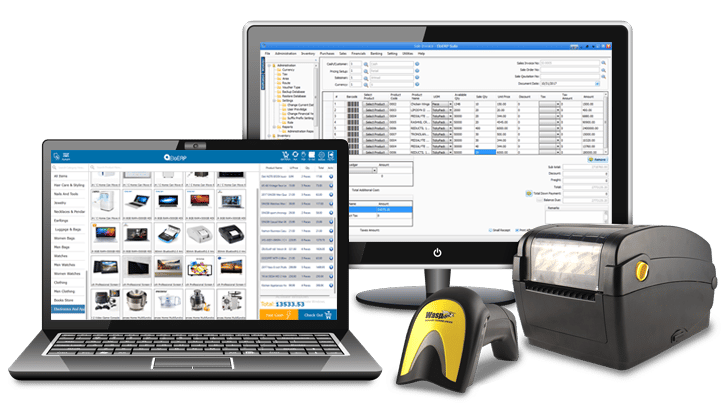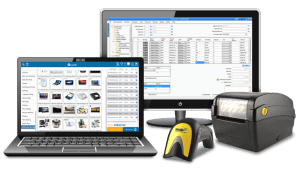 Affiliate Disclaimer: Our product review team dedicates hours of research, fact-checking and testing to recommend the best solutions to business owners. We earn from qualifying purchases through our links, but this does not influence our evaluations. Why trust our reviews?
Written by: Software Expert Hamza Shahid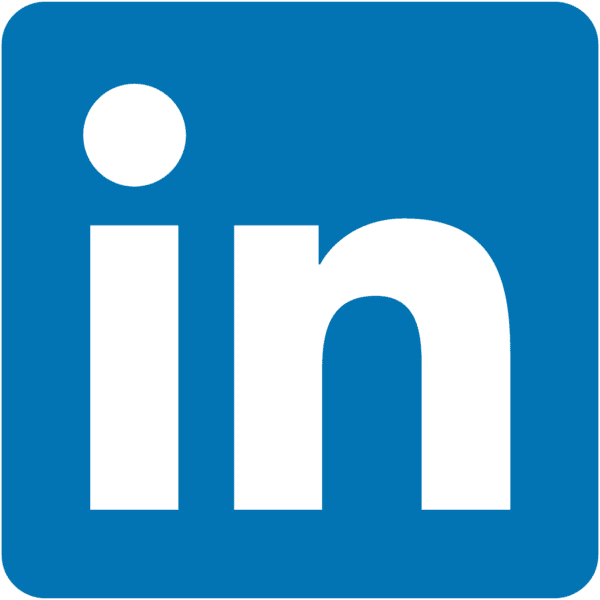 An all-in-one appliance store POS software can help you run your business more efficiently. It will help you track inventory, customer information, and financials. This software can also help you manage multiple locations, track sales, and implement special fees and discounts. It can also boost your sales and staff's confidence.

Our Experts' Choice
MicroBiz Appliance Store Retail Software

The best appliance store POS software is MicroBiz. MicroBiz offers:

Serial Number Tracking

Delivery Management

Electronic Vendor Catalogs

Sales Commissions 

Flexible Tax and Much More!
Don't have time to read this whole review? Skip ahead to:
Best Appliance Store POS Software – An Overview
A POS system for appliance stores needs to handle a variety of inventory, from large, high-priced items to small, low-cost items. Since inventory is expensive, tight inventory control and efficient markdowns and promotions are essential. Larger general retailers compete with appliance stores by offering more products, more professional-level items, more unique and hard-to-find merchandise, and superior customer service and expertise that is tailored specifically to appliance customers.
A good POS software for appliances should have a Customer Loyalty Program module that helps you retain customers. This module will help you generate long-term returns and increase your consumer lifetime value. You'll be able to offer special promotions to customers based on their purchasing habits, and you can also use the software to create a customized loyalty program.
An appliance store POS system is essential for managing all aspects of your business. It should integrate with your website and allow you to process sales and service orders. In addition, you should be able to track warranty information and process returns. Some even include a Customer Call Log so you can manage customer correspondence. A good POS will help you maintain accurate and up-to-date inventory and track sales and promotions more effectively.
An appliance store's sales process relies on effective sales procedures. This is because purchasing appliances is a major investment. Many consumers decide to shop around for the lowest price before finally making a decision. This means that sales people need to be well-trained to guide potential customers through the sales process.
The right software solution should allow for the right inventory control, and allow for efficient implementation of mark-downs and promotions. The all-encompassing solution should also allow you to track and report on product movement and trends in the store. 
To come up with the top 5 appliance store POS software, I reviewed several POS software on trust review websites such as Capterra, G2, and Trustpilot based on their features, pricing, and pros and cons.
Reviewed below are the top five appliance store POS systems you should consider.
Top Appliance Store POS Software Compared
| POS Name  | Software Subscription fees  | Payment Processing Rate  |
| --- | --- | --- |
| MicroBiz  | Starting from $55/Month per register.  | Depends in your preferred payment processor  |
| iQmetrix  | Starting from $35/Month | Starting from 0.15% + $0.09 for credit card payments, 0.30% + $0.09 for Amex Card payments, and 0.20% + $0.19 for debit cards. |
| Storis | Quote-Based | Varies from one integrated payments processor to another  |
| Bepoz  | Starting from $69.00/Month | Quote-Based  |
| LightSpeed Retail  | Starting from $69/Month | 2.6% + 10 cents per transaction, and 2.6% + 30 cents for keyed-in transactions |
1. MicroBiz POS – Best Appliance Store POS Software Overall
Founded in 1985, MicroBiz develops software solutions for retailers wishing to improve the efficiency of their single-store operations and multi-store operations. In order to make money selling electronics and appliances, MicroBiz appliance store POS is designed for inventory retailers of all sizes, ranging from small pop-ups to large warehouses. With this system, you'll be able to keep track of all of your products, including serial numbers and additional descriptions.
It is possible to track serialized inventory in MicroBiz or serial numbers. You can set whether serial numbers are required or optional for an item. A serial number can be added when an item is received into inventory, from the product record or when it is sold. Bar codes of serial numbers can be scanned into the system. Sellable and unsold items can be viewed with serial numbers.
Other aspects that make MicroBiz a desirable appliance store POS system include:
Customizable Fee and Tax Tracking
Manage any tax or special fee requirements with the specialty tax tracking tools on this system. Most tax calculations on the MicroBiz appliance store POS system are carried out automatically. It is also capable of handling other special fee scenarios, such as disposal fees on televisions.
Multiple Shipping Addresses 
If a customer has multiple addresses saved in the POS, you will be able to ship to any of them with ease. Additionally, you may also ship the same selection to multiple recipients.
Layaways and Deposits 
It allows you to collect deposits while holding the item out of inventory. This feature also allows you to accept and keep an accurate track of customer deposits. 
Pros and Cons of MicroBiz POS
Pros
Good design that saves time

Solid set of backend features

Cloud based network

Ease of accessibility
Cons
Integrating the MicroBiz POS system to Magento is rather complicated

Lack of automatic updates

No app
Pricing 
With MicroBiz, there are no long-term contract requirements or hidden fees. You will always know what you are paying for and be able to cancel, change or upgrade your subscription at any time. Each Microbiz subscription plan includes two free hours of configuration/training.
You may also purchase remote training at $75/hr.  These are the two main MicroBiz appliance POS subscription plans you should consider:
Single Store ($55/Mo)
This plan is ideal for startup and medium-sized appliance stores with a single business location. The price includes one register with supports for unlimited employees, unlimited users, free updates, and free QBO sync. 
Additional registers will be charged at $27.5/month each. 
Multi-Store ($80/Mo)
If you happen to have multiple appliance store outlets and would like to manage them from a central point, the MicroBiz Multi-Store plan will suffice. It is priced at $80 per month for a single register. Additional registers are priced at $27.5 each.
Why Choose MicroBiz POS?
MicroBiz offers specialty cloud EPOS and retail automation software for independent appliance retailers. It allows such retailers to ring up sales on iPads, MAC and PC devices. With this solution, you will be able to upload financial data to QuickBooks and manage multiple outlets. Innovative inventory management, store transfer, automated receiving, purchasing, order, and delivery management are some of its best-selling points. With the delivery management module, you can manage delivery orders according to their order status, ordering date, due date, employee and store.
Customer Reviews 
Overall reviews from trusted review websites show a positive consensus about MicroBiz POS. Overall star ratings of MicroBiz POS from popular consumer review websites are as follows:

2. iQmetrix – Best Appliance Retail Management Suite
In the retail industry, IQmetrix is an Omnichannel retail management and point of sale software designed specifically to help retailers manage their retail operations. With it, you can manage customer data, keep an eye on inventory and carry out audits, schedule employee rotations, run marketing campaigns, schedule appointments online, process service requests, and analyze business data to determine where it can be improved.
It provides a retail module that is interactive and includes endless aisles, digital signage, and a number of other features that enhance customer shopping experiences. There is a repair tracking module that the users can make use of in order to assign work orders to service employees, track the order and delivery processes, as well as set start and end dates for service requests. 
Repair and Service Tools 
The RQ appliance store POS system is equipped with a range of features to help you manage the service department more effectively. It offers complete insights into the parts used as well as job status on each repair/service being carried out in your store. 
This has been proven to streamline appliance repairs and service requests for appliance retailers. It offers complete visibility into the repair tasks and helps you track parts used with ease. You may track the parts at the customer level as well as access custom fields for the process flow. 
Serial Number Tracking
It allows you to account for all appliances, accessories, and parts with ease. The solution is designed to deliver in-depth records of past service requests, and sales histories. This will come I handy whenever a serialized item is not identifiable in the inventory counts. 
Pros and Cons of iQmetrix POS
Pros
Decrease activation times

Streamline workflow

Boost revenue

Secure from internal theft
Cons
Pricing 
iQmetrix offers a number of software subscription plans to suit different retail needs and budgets. Software pricing at iQmetrix mainly depends on the number of locations, trading volume, cash to card acceptance ratio, and advanced features required. 
Some of the main iQmetrix pricing plans you should consider include:  
Gateway ($55/Mo) 
This plan will offer you basic appliance retail POS and management capabilities, along with third-party payment processing integration support. The subscription cost also covers EMV updates and electronic signature storage 
Flex ($35/Mo) 
This plan offers iQmetrix payment processing along with several add-on options for your appliance store. In addition to basic POS and management features, you will also get a merchant account and payment, single-point customer processing, and support for basic PCI. 
Professional ($65/Mo) 
Despite its affordability, this plan offers iQmetrix processing with everything included. It will equip you with such advanced capabilities as terminal sharing, advanced PCI shield as well as terminal reporting and Branding.
Why Choose iQmetrix POS?
iQmetrix is one of the most powerful and innovative POS solutions for appliance retailers and cell phone sellers. In addition to comprehensive sales and management capabilities, the solution features repair and service management functionality. It allows appliance store owners to accurately handle repair requests with its customizable repair workflows. 
By using a practical and integrated management solution, you can streamline merchandise operations in a centralized environment. Customizable tools and productive integrations make it easy to manage inventory levels, price and promotion changes, track orders, oversee product transfers, manage information databases, and more.
Customer Reviews
iQmetrix has an 83% 'GREAT' User Satisfaction Rating.

3. Storis POS – Best Unified Commerce Appliance Retail Solution
STORIS has been serving the appliance and electronics industry for over 30 years providing integrated retail software solutions. STORIS' technology platform allows retailers to implement a Unified Commerce Strategy to manage the customer experience across in-store and online shopping channels.
A number of STORIS' solutions are designed to improve operational efficiency across a wide range of daily operations including Point of Sale, Inventory Management (CXM), Mobile POS, ecommerce, Merchandising, Logistics, Deliveries, Purchasing, Customer Service, Accounting, In-Store Kiosks, Business Intelligence and more. It is possible to deploy it on a cloud server with a subscription or on a server with a one-time license fee.
The cloud solution data is hosted in a Tier 1 data center, leaving the IT infrastructure in the hands of STORIS. Server-based options allow retailers to manage their own environment. A wide range of retail companies, including top 100 companies and independent, one-store retailers, can benefit from STORIS' ongoing development, consulting, training, and support services.
Some of the things you will come to like about the Storis appliance store POS system include:
Integrated Customer Service 
This solution is designed to manage extended services, including repairs, and warranties, in your appliance store. The customer service feature integrates directly with your customer records and the initial sale. 
Transit from the sale to the service of inventory seamlessly with a range of tools to help you track warranties, manage inventory parts required, and service teams. Such a solution makes it possible for you to offer value-added benefits beyond the initial appliance sale. 
It allows you to track electronics and appliances using serial numbers and tire service requests to the original sales orders, and customer profiles. Manage payments and the responsible parties, with convenient access to warranty terms. 
Service Team Management and Routing
You may manage your service department through STORIS Customer Service. This functionality allows you to track work schedules, and manage labor rates more effectively. The system also applies labor rates to automatically calculate service costs. 
If the repair or maintenance service is to be carried out at the customer's location, Storis Logistical Scheduling functionality will come in handy. It lets you build optimal service routes, and use labor hours per technician to manage route capacities. 
Service orders may be scheduled using available dates at the POS to meet your customer expectations. 
Pros and Cons of Storis POS
Pros
Automating workflows saves time and resources by creating a seamless workflow

Business owners can make more accurate buying decisions using merchandise trends instead of guesswork
Cons 
Third-party tools aren't always seamlessly integrated with the software, according to some users
Pricing 
The provider does not display pricing details on its official website. To get an accurate quote of what you will be required to pay, you should contact the provider directly.
Why  Choose Storis POS?
For more than 30 years, Storis has been offering its reliable POS and management software to appliance retailers. Over the years, the provider has been striving to offer a fully-integrated POS platform to simplify daily activities for appliance retailers.
With STORIS, retailers can manage every aspect of their business, including point-of-sale, ecommerce, inventory control, merchandising, logistics, customer experience management, accounting, BI tools, and mobile.
Customer Reviews
Storis POS has glowing reviews across trusted review websites. The overall star ratings for Storis POS are as follows:

4. Bepoz POS – Best Cloud Based Appliance Store POS Software
Founded in 2004, Bepoz has grown internationally. In 2004, the company developed its own point-of-sale system, which is available in eight countries today. In terms of its backend, Bepoz has some really impressive features, including an advanced reporting system, numerous technological advancements, and the ability to customize virtually anything from table alignment to marketing campaigns.
Large businesses or multi-location owners will find that Bepoz offers features not available anywhere else. It is best suited to mid-sized to large-scale businesses, though Bepoz can handle almost any type of business. This software can be made as simple or as complex as you want. It has the basic functionality to run a few local coffee shops, but it has the power to handle even a full-service resort with its powerful reporting and inventory tracking.
Bepoz POS system is distinguished by its user-friendly interface, simple pricing, robust inventory management, and easy management of loyalty programs across multiple locations. It can also be customized to meet the needs of almost any business. The Bepoz POS system is a good fit for midsize to large appliance stores.
Bepoz is a Windows-based application, unlike most other applications on the market today. However, Bepoz assures me that if a client is adamant about using iPads, a server can be installed in order to accommodate this. Currently, Bepoz is developing applications for both Apple and Android, and has a few iOS operations running in Australia.
Other aspects that make Bepoz stand out from other appliance store POS systems to include:
Hand-Held Inventory Manager 
Manage your store inventory and carry out stock takes right from your back office or a handheld device. Allows for easy setup of reorder point, and replenish level rules. With this solution, you may carry out stock takes by size pieces, multiple unit breaks, and case breaks. 
It makes it easy for you to create purchase orders, enter invoices, and transfer stock to and from different warehouses and stores. Allows you to carry out Ad Hoc or full stock takes at any given time. The system is capable of spot-checking the stock as well as prices and margins. 
Reporting and Analytics
With the Bepoz appliance store POS system, you won't have to dig to find actionable data. To help appliance retailers solve practical problems, the system is designed to offer you tangible visibility into the entire business. 
It will automatically monitor and collect data on the various business processes. This data is then analyzed to create easy-to-understand reports and summaries.  The cloud-based solution also offers you remote access to your business data from anywhere. 
As such, the system ensures that you always have the right information to make important business decisions. 
Pros and Cons of Bepoz POS
Pros
Outstanding technical support

Good response time

Deeper automations

Scheduled tasks

100% Customizable
Cons
There is a learning curve but the support team makes this very easy.
Pricing 
Pricing for the Bepoz appliance store POS system starts at $69/month. The provider does not offer a free-trial period for its software. However, the provider is said to be in the process of switching to a single pricing option. 
If this happens, all users will be required to subscribe to the Corporate plan, which is priced at 119/month per register. Additional registers are priced at $49 each. 
Why Choose Bepoz POS?
Bepoz offers one of the best cloud-based retail POS solutions for appliance stores in the industry. It presents you with one of the most customizable and configurable reporting and analytic solutions you can get. Similarly, the provider offers customizable promotion, customer loyalty, and voucher capabilities. 
It makes it easy for you to create purchase orders, enter invoices, and transfer stock to and from different warehouses and stores. Allows you to carry out Ad Hoc or full stock takes at any given time. The system is capable of spot-checking the stock as well as prices and margins. 
Customer Reviews
Bepoz POS has mixed reviews online. On both Capterra and Softwareadvice, Bepoz ranks a 3/5 stars.
Get an appliance store POS system that unlocks your potential. The LightSpeed appliance store POS system features all-in-one inventory management and a range of cloud-based features. It is designed to help appliance retailers grow and visualize on the inventory. 
It helps you organize inventory and warranties, oversee orders, manage vendors and keep track of store performance. From work orders and layaways to electronic receipts and special orders, you will have everything you need to impress your clients and boost loyalty. 
Pros and Cons of Lightspeed Retail
Pros
Granular matrix inventory management

50+ pre-set reports with data visualizations and customization options

Robust, integrated ecommerce platform

24/7 customer support and onboarding

14-day free trial

Option to choose payment processor
Cons
User interface can take time to learn

Can be expensive for small businesses

Shipping integrations are limited
Lightspeed Retail POS Pricing
Lightspeed offers three plans with monthly fees that vary based on features and payment cadence. Each plan offers unlimited products and transactions, along with built-in payments, which earn points. The higher plans also come with additional features that will support your business as you grow. 
Software Cost
Lightspeed's basic monthly plan starts out at $79/per month. Their monthly software packages go up to $239/month. Software pricing is based on the needs of your business. Reach out for a quote to determine which software package is best for your appliance store.
Hardware Cost
This POS system is browser-based, meaning it can be operated on any computer browser. It also has an iPad app that allows you to make sales on the go. You can purchase kits and individual items directly from Lightspeed or use your own third-party hardware to run your POS system. When you start a new business, a sales manager will help you find the right equipment from the ground up.
Why Choose Lightspeed Retail?
The LightSpeed appliance store POS system features all-in-one inventory management and a range of cloud-based features. It is designed to help appliance retailers grow and visualize inventory. 
It helps you organize inventory and warranties, oversee orders, manage vendors and keep track of store performance. From work orders and layaways to electronic receipts and special orders, you will have everything you need to impress your clients and boost loyalty. 
Customer Reviews
Lightspeed is a very popular POS software and across many, many review sites, Lightspeed continues to have overwhelmingly positive customer feedback.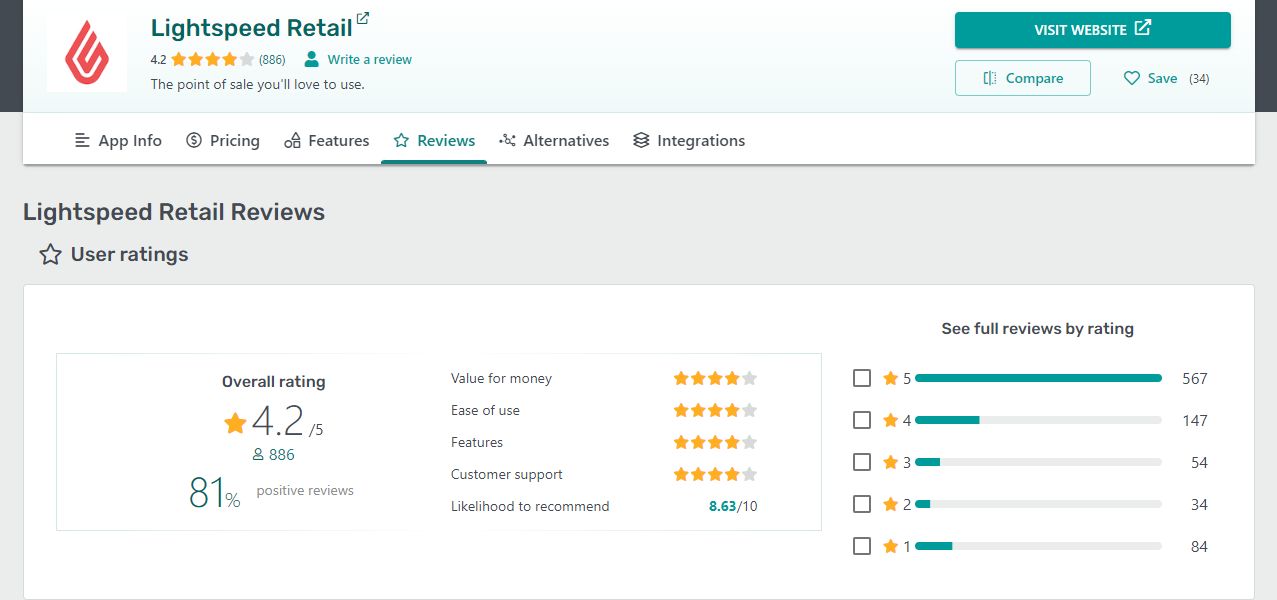 Appliance Store POS Software Buyers Guide: Things You Need to Know
The best POS system for an appliance store should be capable of managing a diverse range of inventory items more efficiently. It should also feature the right tools to help you track standard, and  delayed deliveries and installations.
Additionally, you will need a solution that can create work orders and repair estimates as well as offer service contracts with autopay billing capabilities. A system that can track warranties and rebates will also come in handy for appliance retailers. 
If you are shopping for such a POS solution, here are some of the important considerations you need to make: 
Inventory Management
Get a system that gives you instant access to the available stock, and is capable of tracking all inventory types, including print, serialized, accessories, supplies, parts, and package deals. Specialty appliance retail solutions are designed to display the entire inventory history, including sales, rentals, repair, transfer and approval histories. 
It should allow for easy monitoring of inventory items returned to the vendor for repairs or replacement as well as the inventory on a floor plan. It should be capable of setting up measures for selling and purchasing of inventory items and monitor inventory counts. 
Additionally, it should allow you to establish minimum selling prices either by individual SKU number or by appliance model. It should also calculate relevant discounts per item automatically as per specified times and dates. 
Repair and Service 
In order to boost revenue generation, some of the leading appliance retailers are known to offer repair and maintenance services as well. In this regard, you should get a solution that supports your service department as well. 
For instance, you will need a system that can generate estimates for adjustments, repairs, and cleanings as well as convert estimates into repair tickets. While setting up repairs tables, the system should also allow you to attach parts to repairs. This will save you time while entering repair tickets and allow for easy tracking of parts. 
It should automatically keep repair/service history for serialized items and establish recommended next service dates. A system that can send out automatic notifications to the relevant customers once a repair or service is done will also come in handy. 
General Ledger
In addition to sales and inventory management, your preferred appliance retail POS system should also feature the right accounting capabilities. The system should automatically save larger details whenever you close out a month, and print financial statements by location and department. 
It should allow you to easily analyze inventory turns and gross profit in your store. The solution should also let you create custom financial statements and generate relevant tax reports. It should also allow for easy tracking of ledger discrepancies.
For advanced accounting functionality, it is advisable to get a system that supports integration with the leading accounting solutions, such as QuickBooks. 
Serial Number/ Product ID Tracking
This capability will help you account for each appliance or accessory with in-depth records of sales histories, past service requests, and prompts. It will offer you a detailed record of when a piece of merchandise was received, purchased, as well as its price and buyer. 
Warranty Tracking 
The leading POS systems for appliance stores couple serial number tracking to precise warranty tracking capability. Get a system that makes it easy for the store management to track appliance and accessory warranties for each sale. 
It should be able to bundle warranties with a specific product sold in your appliance store. It should let you know which items are covered and which are not at a glance. It should feature customizable warranty reminders as well. 
Such capabilities have been proven to streamline product management in appliance retail stores. 
Markdown Management 
Get an appliance POS system that makes it easier for you to manage group markdowns. It should also be equipped with the right tools for promotional pricing, multi-but items, and bulk discounting management. 
Maintenance Reminders
For the appliances that have been served in your store, the system should automatically work out the next service date. As the recommended service date bears, the system should generate customized reminders and send them to the appropriate customers. 
This will prompt them to bring their items for repair and maintenance, generating more revenue for your business. For instance, a system may be designed to remind your customers that it has been six months since their last service call. 
Sales Commissions 
With the right POS software for an appliance store, you will have an easy time calculating commissions for each item. The leading industry-specific appliance POS systems are designed to automatically calculate commissions based on the gross profit or sale amount.
The more advanced solutions are also capable of tracking commissions by the employee. This feature may also be used to gauge employee productivity in an appliance store. 
Final Verdict
As an appliance and accessories retailer, you will need a point-of-sale system that can do much more than just handling sales. It should allow you to seamlessly manage all aspects of the business, ranging from delivery to the repair and service department. 
Just like the five POS systems reviewed above, the right solution should also feature secure website hosting, online rentals, and shopping cart functionality. With this guide at your disposal, choosing the best POS system for your appliance store should be a lot easier, we hope. Finally, based on this extensive review, we can claim that MicroBiz POS is one of the best appliance store POS software in this era. Get a free quote from MicroBiz now. 
Frequently Asked Questions
Why is customer data important to generate in any appliance store POS software?
The data you collect from your customers can help you determine what products and services they want and need. You can use this information to improve your products and services as well as to create new ones. You can also improve the customer experience by gleaning insights from customer data. You can provide better service if you understand what your customers like and don't like. This will keep your customers satisfied and increase customer loyalty.
What is the importance of inventory control software?
You may carry thousands of items in your store. It is imperative to have an inventory control system in place in order to keep track of all this merchandise. You can use it to keep track of your inventory and the amount of each item you have in stock. It can also help you plan for future inventory needs. Keeping track of inventory costs is also critical, and with Lightspeed integrated accounting makes it easy.
Does MicroBiz POS handle barcodes? 
Yes, MicroBiz POS handles barcodes. A barcode is simply a part number. In most cases, the retail price does not appear on the barcode itself, but some industries have exceptions. Enterprise resource planning software looks up the item in a database to get its description and current price when it scans it. Since the price is stored in the computer, you must ensure it is kept up to date so that it matches the sticker prices displayed on the shelves.