(Last Updated On: 02/12/2023)
Written by: Software Expert Hamza Shahid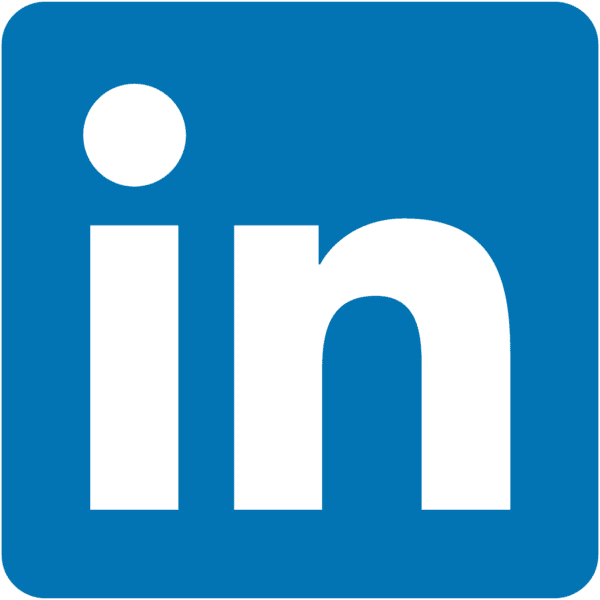 Affiliate Disclaimer: Our product review team dedicates hours of research, fact-checking and testing to recommend the best solutions to business owners. We earn from qualifying purchases through our links, but this does not influence our evaluations. Why trust our reviews?
A POS system for churches fulfills a number of functions, from collecting and storing donations to storing and organizing the contact information of members. Running a church involves a wide variety of administrative tasks that take up a lot of time and money. We've gathered 3 best POS system for churches and reviewed them based on price and features.
You may also be interested in: 
How to Start a Thrift Store for a Non Profit: A Quick Guide
Our Experts' Choice
Bepoz POS 

The best POS system for churches is Bepoz. Bepoz POS offers:

Manage Multiple Locations

Promotional Tools for Events

Engage Your Congregation

One Size Fits All POS and Much More!
Don't have time to read this whole review? Skip ahead to: 
Bepoz POS

– The Best POS System for Churches Overall

Vend POS

– The Best Non-Profit POS to Reduce Overhead Costs 

Hike POS

 – The Best Cloud-Based Church POS System
The best POS system for churches should be a comprehensive program, allowing for efficient management of all facets of the organization.
It should give organizations (of all sizes) enhanced control over their administrative, donor relations, fundraising, and reporting tasks. The right software should allow for easy and cost-effective management of essential day-to-day functions in the church or organization.
POS System for Churches – An Overview
The first thing that needs to be acknowledged is the fact that a POS system for churches is necessary in order for a church to operate efficiently. However, since there are so many products on the market, determining which one is the right one can be quite challenging. In this blog, I will highlight the features that should be present in a church point-of-sale system in order to help you decide which one works best for your church.
Today, church point of sale systems are becoming increasingly common. Needless to say, they aren't limited to collecting donations. In addition to handling many of a church's bookkeeping tasks, a good POS system also offers members an online history of their giving so they can be more easily encouraged to give.
For churches looking to improve their operations and save time and money, a cloud-based church point-of-sale system is an excellent choice. It is the perfect solution to help churches better manage their day-to-day operations. In order to keep track of their income and expenses better, churches should use such a system.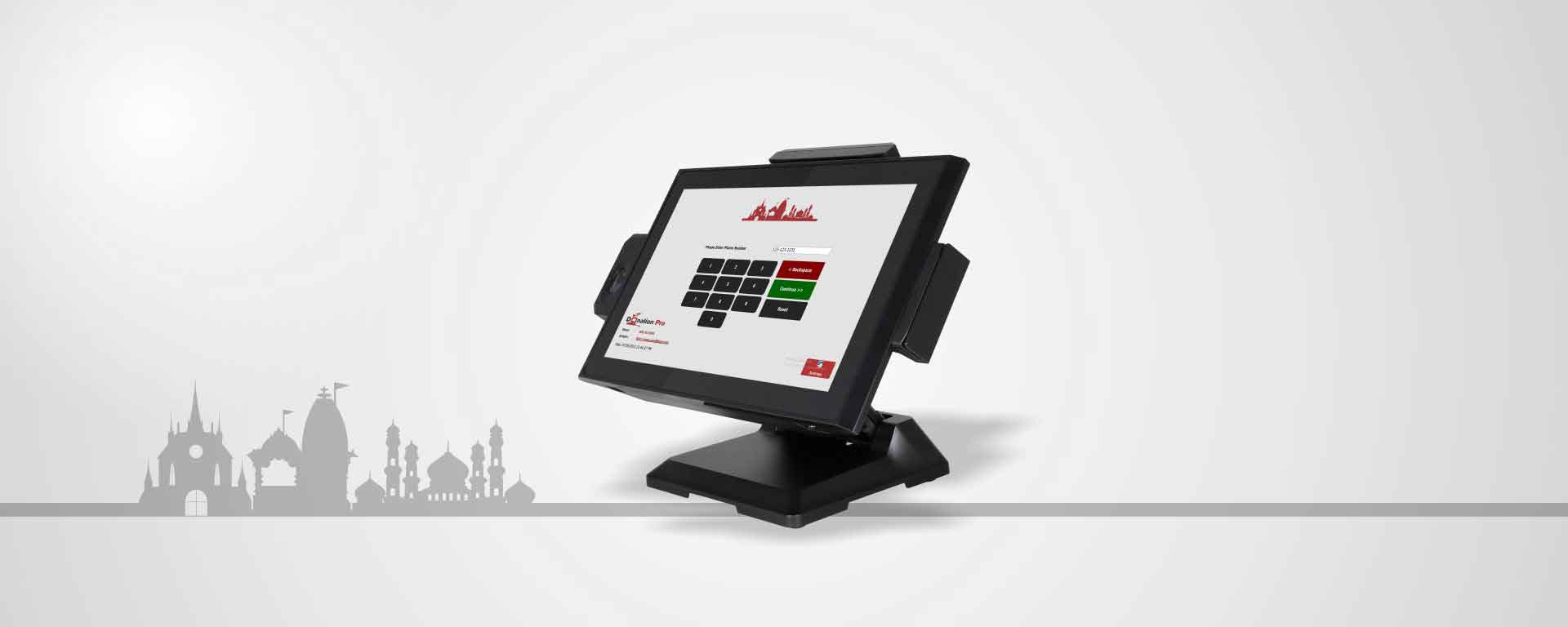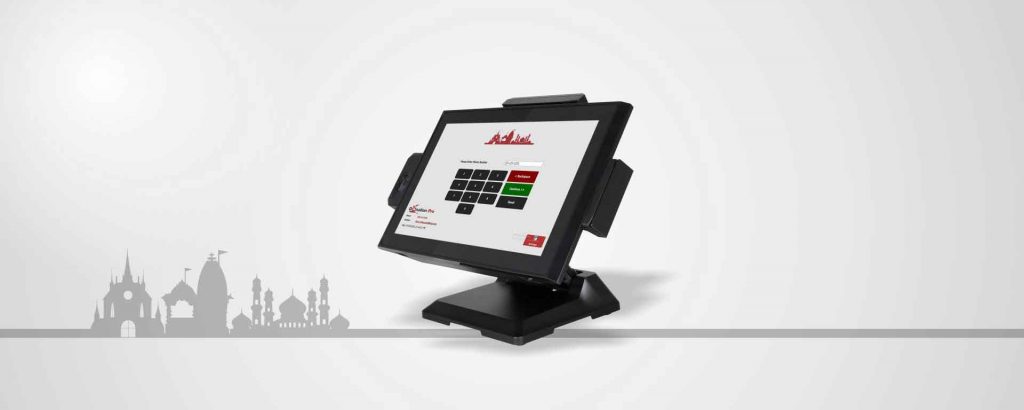 It allows you to maintain accurate data and daily transactions so that you can provide better service to your members. The church POS system includes a number of powerful features that make it easy for churches to handle billing, accounting, and bookkeeping. It is also cloud-based, so you will save money on paper and postage.
What is Church Management Software?
Church management software, or ChMS, refers to any technical solution churches use to manage their daily activities. In addition to tracking online donations and managing databases, church administrators can also plan schedules, book function rooms, and keep track of attendance from a central dashboard.
In this detailed buyers guide, we will review the benefits of the POS system for churches. In addition, we will review the 3 best POS systems for churches in great detail. We will review each system based on pricing and features. Additionally, we will provide the pros and cons of each point of sale system.
How We Evaluated
The market is flooded with several church inventory management POS systems, and choosing the right one can be a challenge. To come up with the 3 best POS system for churches, I reviewed several products on trusted review websites such as Capterra, G2, and Trustpilot based on their features, pricing, and pros and cons.
To get the right software for your church, you should consider such aspects as fundraising, and donor management, accounting, member and volunteer management, as well as marketing and outreach capabilities. Reviewed below are the top three church/non-profit organization POS systems that you should consider.
Bepoz POS
– The Best POS System for Churches Overall
Bepoz Point of Sale is a company with decades of experience. The company was founded in Australia in 1974 and has sales, service, and installation offices all over North America. This company provides a variety of services and has a wide variety of products for all types of businesses. Currently, Bepoz sells and services its products in the United States and Canada.
It has a range of features, including an internal gift card system and the ability to integrate with a third-party system. This allows a business to track the balances of multiple gift cards and manage them across multiple locations. Each card is assigned a unique barcode and stores customer information. It also has options for text messaging and email marketing. It can also send personalized messages to employees or to specific groups of customers.
Bepoz POS software can be modified and upgraded easily. Its flexible nature means that its customers do not have to commit to long-term contracts. Its advanced features go beyond basic integration tasks and allows businesses to make decisions based on their sales history. The software can manage current stock levels, perform back-end analysis, and make recommendations based on customer feedback.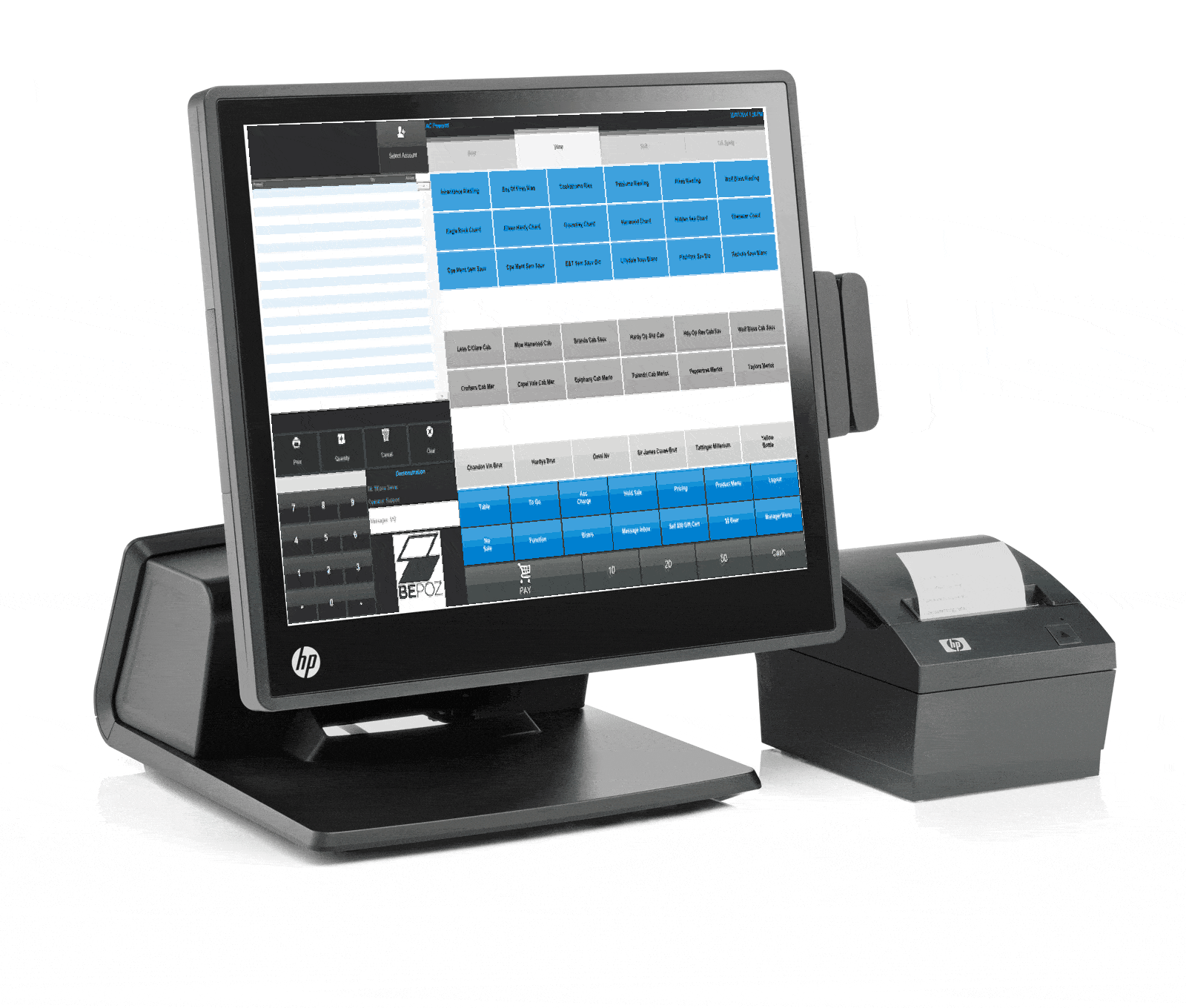 Bepoz POS also features email reporting capabilities. You can define a schedule in which you want to receive these reports, and you can access them on your mobile device. You can also customize the email alerts to receive them on a daily, monthly, or annual basis.
Should you have a coffee shop, books store, or thrift store on the premises, the software will allow you to manage all of them, alongside donations, on a single platform.
Church-Centric Platform
A business software won't do because of the distinctive nature of church goals, activities, and operations. Bepoz will provide you with features tailored specifically for the unique functional needs of a church. It has been shown that 70% to 80% of newly formed faith-based communities fail within the first year. Even established churches lose some of their members after five or seven years.
Back-Office Reporting 
Get to know the amount of money you have and how it is being spent on a daily basis with the Bepoz reporting feature. The system will help you keep track of all revenue streams in the organization and keep you updated on the type of balance you have. 
For enhanced convenience, Bepoz allows you to access your back-office management and reporting tools remotely through a mobile device. 
Event Promotions 
Improve church attendance or the popularity of your non-profit organization with Bepoz even promotion functionality. The system features a customer-facing display that may be used to run event promotions. 
The members will learn of upcoming events through this display. Additionally, you may also include promotional messages on receipts. 
Point of Sale Mobile Devices
Bepoz offers rugged mobile devices. With a mobile device in your hand, you can stay connected to your finances, your inventory, and make it easy for people to buy or donate things with ease, whether you are at a church fair, a nonprofit fundraiser, or anywhere else. If you don't have access to a network, you can still collect payments. There's even an offline function. This is an important feature you don't want to be without since you never know where your next fundraising event will be.
Manage Your Numbers Anywhere
The Bepoz POS allows you to tell people what's going on. Would you like more t-shirts or sign-in sheets for volunteers? Anything you need to manage can be loaded into it with a custom form. Tracking what you need is easy if you create barcodes to help you scan items for easy inventory take or you can manually enter things as you move from location to location. It is necessary for churches and nonprofits to be able to do everything on the go, so they need POS systems that can keep up. Bepoz keeps everything organized, even for nonprofits, so you can get the funds you need to give to your cause.
Pros
Promotional messages on receipts

Customer-facing display that may be used to run event promotions

For enhanced convenience, Bepoz allows you to access your back-office management

Keep track of all revenue streams in the organization
Cons
Customer support at Bepoz is not readily available
Why Choose Bepoz POS?
If you run a large church or a non-profit organization, Bepoz POS solution will streamline operations and keep things organized. In addition to these, Bepoz will help you monitor donations to ensure that you are not losing any money.
Bepoz POS Pricing
Bepoz church POS system is offered in a Software as a Service (SaaS) model. The provider does not require any upfront licensing payment for the software and offers a 30-day money-back guarantee. Instead, you will be required to pay a monthly subscription fee to use their non-profit POS software.
The provider is in the process of changing to a single pricing option. In this regard, you will be required to subscribe to the Corporate plan, priced at $119/month for a single station license. Additional stations will be charged at $49/month each.
Vend POS
– The Best Non-Profit POS to Reduce Overhead Costs 
Vend is a cloud-based point of sale system for retailers of all sizes and types. Besides helping to manage the customer experience, Vend POS also provides sales, inventory, customer data, and more. Vend is compatible with a range of devices, including Macs, PCs and iPads, and it has a dedicated iPad app. Additionally, it can be used with receipt printers, barcode scanners, and cash drawers in stores.
If the internet goes down, users can still sell, and the system automatically re-synchronizes once it is back online. Customers can use their phones to check into a store and pay with PayPal. With Vend, you can input data with a mouse and keyboard or a touchscreen, and customize your point of sale screen for easy access to popular items.
Besides inventory management, tracking customer information, and sales reports, it also integrates with Shopify.
Enhanced Transaction Control
Gain improved control over every transaction with customizable user accounts and permissions. Create user accounts and define permissions for each user, depending on their role. You may also customize the system to conform to your church or organization processes.
This ensures that sensitive member and organization data remains safe and secure. POS permissions allow you to monitor employee performance and increase accountability. The system is designed to automatically record changes from cash float to register closures.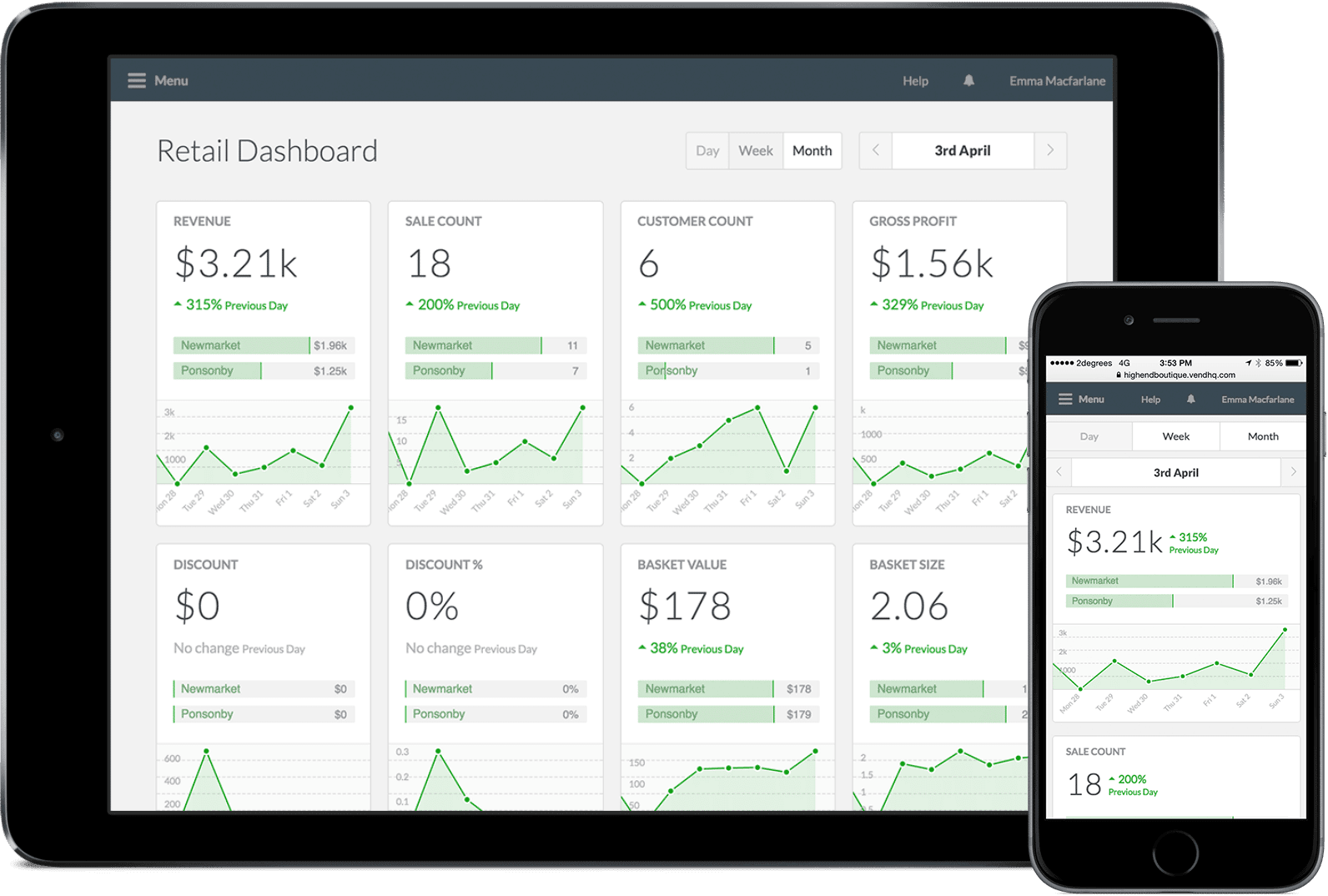 These have been proven to reduce theft and discrepancies.
Integrated Payments
Easily accept any payment type for donations and contributions in your church or organization with Vend payments. Supports all major credit and debit cards including Visa, MasterCard, and American Express. 
The system syncs the card reader to your non-profit organization POS system to save time, and improve accuracy. With Vend, you will no longer have a double-entry, human error, or manual end-of-day reconciliation. 
Payments will appear in your bank account in just two working days. 
Quickly Sell Products and Take Donations In No Time
You should keep donations separate from inventory items. Vend allows you to do this easily. We allow you to set up donations as non-taxed items, so you can record them separately.
Easy To Use POS 
Your volunteers should spend their time doing good, not fiddling with technology. Fortunately, Vend's intuitive POS system is easy to use, so even everyday volunteers can get up and running quickly. 
Event Management
A large church or community event can be challenging to plan, schedule, and organize, which is why Vend POS offers tools that make it easy to book, monitor assets, and track contributions for such events. In addition to communication features, any changes in schedules, activities, and programs can be easily communicated and updated.
Pros
User-friendly interface

Flexible payments

Free customer-facing display app

Free barcode scanning app for mobile use
Cons
High price point

No native ecommerce function

Basic reporting suite
Why Choose Vend POS?
Vend Church POS system will save you a considerable amount of time, allowing you to focus on the things that matter. It will also streamline operations and lower overhead costs in your non-profit organization. 
The system is relatively easy to set up and is compatible with a wider range of hardware options. You will also find the software easy to learn and use, with comprehensive tutorials, videos and different support options by the provider. 
Vend POS Pricing
Vend is a great POS option for its features, but it did lose some points because of its high price. Depending on the plan that you choose, Vends cost ranges from $69-$199/month. While this is a high starting point for most small businesses, there is a free trial available if you wish to try it out.
There are three different plans offered by Vend with varying price points depending on the features. Each subscription includes one register, and additional registers are an additional $59 per month.
Even Vends Lean plan provides all the tools you could need for running a retail business, including real-time inventory management, supply chain management, and premium API access.
In contrast to other POS software, Vend POS doesn't have a native payment processing system, and third-party processors do not charge any extra fees for processing transactions. Vends partner processors offer exclusive discounted transaction rates to its users, so they can be matched with them.
Hike POS
 – The Best Cloud-Based Church POS System
Hike has been used by a variety of big brands around the world over its relatively short lifespan, and has expanded its customer base to more than 75 countries. With its cloud-based nature, the system is easy to set up and easy to use, but it also offers some extensive inventory and reporting features that large companies can benefit from.
Hike offers a free trial so that you can see if you like the software before committing and offers responsive and knowledgeable customer support. As some of the biggest complaints are that the software occasionally glitch, and some features are a bit more difficult to understand, it would be a good idea to explore the program first. These kinks are being addressed through constant software updates.
In terms of all-in-one programs, Hike has you covered with things like built-in loyalty, ecommerce, and a bunch of integrations.
The system is also packed with a range of convenience and functional capabilities, including: 
Inventory Manager 
Although you may not deal with any retail products, you still need to manage the inventory in your non-profit organization. In this regard, you will find the Hike POS system for non-profit organizations to be feature-rich and comparatively easy to use.
Categorize the inventory and include more specific details for each inventory item. Supports multiple product attributes, including material, and color.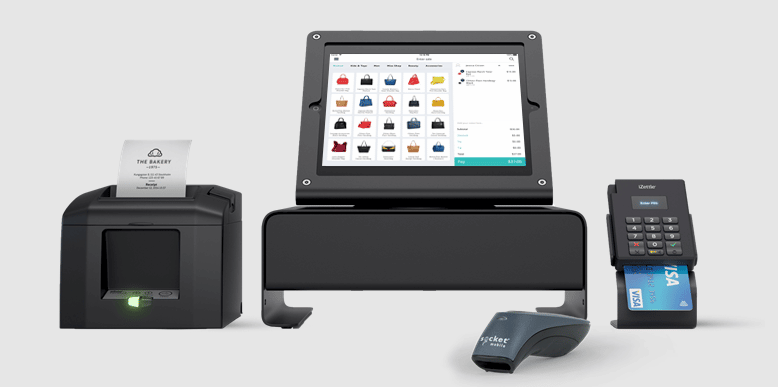 Online Presence 
Give your non-profit organization an online presence with Hike's ecommerce integration. This allows you to promote upcoming events, grants, and donations online. This increased awareness will generate more revenue for the organization and make it easier for you to continue with your good work. 
Managed Dashboard
Having all of your church information in a single place is the benefit of a full-featured management dashboard. With a centralized database, you don't have to search through a variety of applications, storages, and systems. You can easily access the database, especially if the platform is cloud-based.
Check-in Management
If you are organizing large gatherings or events, in which everyone, including children, needs to be counted on, this nifty feature is a great help. In addition to ensuring events are well organized, check-in systems ensure that participants are physically present and well documented, reducing the possibility of missing or lost participants.
Manage Contributions
In order to maintain and grow a church, contributions, collections, and donations are crucial. Therefore, it is essential to accurately track and monitor everything that goes into its coffers. In most ChMS, you can generate updated reports of collections and keep track of donations with ease.
Pros
Affordable and scalable pricing plans

Centralized inventory and customer information across multiple store locations

Can handle complex inventory

Top-rated customer support team

Designed for mobility
Cons
Customized reporting and analytics require an upgrade

Lacks a built-in payment processor

Occasional platform glitches and downtime

Purchase ordering process can be clunky
Why Choose Hike POS?
Access your non-profit or church data and manage the organization from anywhere and at any given time with Hike POS.
With the Hike POS system for churches, you will only need an iPad app or a web browser to access your data over the cloud.
Hike POS Pricing
Affordability is another thing that makes Hike POS a preferred church and non-profit POS system. You can get started right away with the free-trial plan offered by the provider. You can then activate any of your preferred plans whenever you are ready.  Hikes basic plan starts out at $59/month and ranges up to $129/month.
Buyer's Guide: Why are POS Systems for Churches Necessary? 
The management of churches is crucial because they operate differently from organized businesses. They are mission-driven organizations that have a loose structure and lack hierarchy. There is a hierarchy, but it is quite disorienting and unaccountable. Churches work with only a few volunteers, whose scant commitment can cause more trouble for them. As a result, no one knows who is responsible for what.
Also, churches that manage public funds have a greater responsibility to protect public trust. A high level of financial oversight is required to ensure that public funds are allocated correctly, and that there are no discrepancies. The fund may still be monitored and audited by large churches, but small churches do not have financial control. They do not adhere to any standard procedure for keeping track of the funds. In addition, it could lead to a breach of public trust and make it difficult for churches to raise funds.
Furthermore, church authorities must work on leadership aspects in addition to standard operations. Churches that lack leadership values often have difficulty prioritizing their efforts and resources. Besides conducting worship services, preparing weekly sermons, and preaching, pastors have to demonstrate leadership qualities that include communicating with the advisory council, church members, and congregations to shape the church's mission.
Management of churches ensures that they serve the community during difficult times, even when they are underfunded and understaffed. Moreover, it helps Churches navigate a variety of procedural, interpersonal, and structural challenges while guiding their teams toward achieving their goals.
Things You Need to Know Before Choosing a POS System for Church/Non-Profit
Get point of sale software that allows your non-profit organization to do more of its best work, and allows you to spend more time on the things that matter. The best non-profit POS system should help your nonprofit on track and even donations in multiple payment options.
The right church POS system should also feature a clean and powerful design. Right from recording donation transactions to detailed reports, the system should make it easier for you to monitor all aspects of the organization. 
While shopping for the best POS system for a church, these are some of the most important considerations you need to make:
Fundraising and Donor Management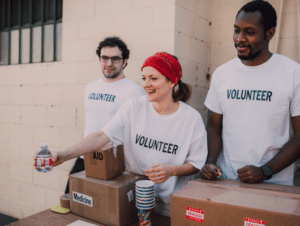 Empower your church or non-profit organization to securely solicit, collect, and monitor donations through planned, individual, recurring, and major giving capabilities. In this regard, you will need such capabilities as campaign creation and management, auctions, reporting, and receipt generation. 
Some of the leading non-profit POS systems are also known to offer customized donation forms, online giving, and a-thons functionality. Such a system makes it more secure and convenient for you to accept and manage all types of donations in the organization. 
Non-Profit Accounting Tools
Most of the best non-profit POS systems feature a comprehensive accounting software that is packed with industry-specific capabilities. The solution should allow for easy monitoring of important financial information.
This functionality should be specifically designed to collect, allocate, track, report and budget for every dollar in the organization. In addition to tracking, your preferred solution should be capable of reporting on your revenues and expenditures for multiple funds. 
Membership Management 
For efficient management of your organization members, you will need a solution that is capable of collecting and storing constituent contact information securely. It should also help the organization to record interactions, manage benefits, set membership levels as well as track renewals and dues. 
It should make it more convenient for you to collect and store member, volunteer, and member information, including addresses, phone numbers, and activity involvement. A solution that features intuitive search and reporting capabilities will also come in handy.
Such a church POS system will allow you to create customized lists and directories for outreach. 
Marketing and Outreach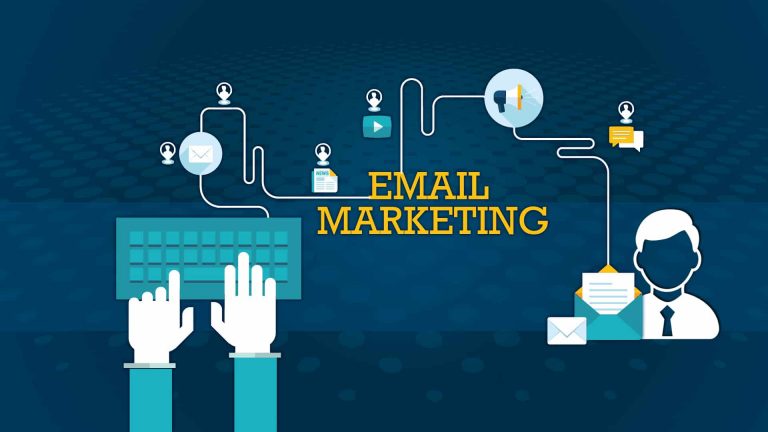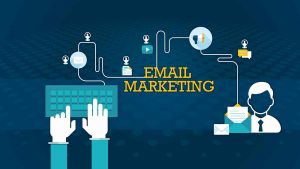 The system needs to have communication, marketing, and outreach tools that allow for email marketing, customized direct marketing, and online campaigns. In this regard, you should consider such features as communications management, targeted email delivery, in-depth reporting, and message archiving. 
Such features will help you boost member engagement through activities, direct emails, email marketing, and events.
Volunteer Management
In addition to members, you also need to manage volunteers in your organization/church more efficiently. As such, you should get a system that allows you to interact with the volunteer workforce in the organization. 
It should be capable of storing their contact information as well as participant's history and availability. Get one that is equipped with the right Outreach tools to help you contact people who have volunteered for an upcoming event. 
This capability, coupled with scheduling functionality, will help you track their responses and availability in real-time. 
Grant Management 
This feature should offer your non-profit organization the features required to monitor proposals and awards. It should also feature the tools you need to process funds and allocate them to their respective recipients.
In this case, you will need such features as generated task lists, and application status notifications to help you track every application and award step. 
Check-in and Child Security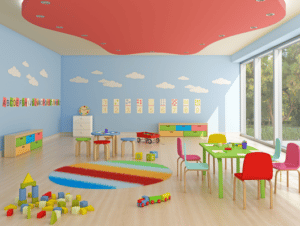 Your preferred church POS system should support integration with member tracking and member attendance monitoring applications. It should be capable of integrating with the right check-in program for any event you may be holding, including camps, seminars, and retreats. 
Some of the best POS systems for churches allow for self-service check-in and Child check-in functionality. Such capabilities will help you know which children are present in different church locations, such as nurseries and classrooms. 
 Charity/Event Planning Tools 
The best non-profit POS system should help your organization plan for meetings and events of different types and sizes. For instance, the right solution should feature searchable event listing, online registration, email reminders, rosters, payment acceptance, as well as event tracking and reporting. 
Peer-to-Peer Fundraising 
The right non-profit POS software should allow your supporters to run team-based and individual campaigns on your behalf. Some of the leading solutions offer such capabilities as event management, campaign creation, real-time updates, and donation acceptance. 
Updated & Secure Management System 
Adopting the right church management software will ensure that you have a secure and updated database of members, volunteers, and visitors at all times. The right solution should enhance communications and monitoring of contributions and donations. 
There are many challenges associated with the security of information and cyberspace. These challenges are often related to the info state of a society. For example, a society that has minimal telecommunication infrastructure, coupled with an unenforced legal system, could be an inviting target for cybercriminals. This makes emerging information structures disproportionately vulnerable until such infrastructure is more robust and security standards are ingrained.
Among the most common risks that may affect an organization include inappropriate use, denial of service attacks, and damage to data files, unauthorized user access, and physical attack. In addition to these external threats, internal misuse of information systems is a major concern for security. Consequently, companies need to develop and implement comprehensive information security programs to protect themselves from such risks.
To achieve integrated privacy and security of information, it is essential to develop effective technological tools that will bring privacy and security plans together and monitor compliance with privacy and security policies. Small and medium-sized enterprises can use training modules and self-help modules to improve their information security practices. Furthermore, uniform transnational legal guidelines can be incorporated into the laws of emerging information societies to protect them against the threat of cybercrime.
Cyberspace threats are on the rise, especially with the exponential growth of microprocessors and computing devices. Moreover, modern societies increasingly rely on ICTs to maintain the quality of life and conduct business. Because of this, cyberattacks are often coordinated with physical attacks and can cause widespread damage.
With the right solution, you will also help you empower your members and groups through the automated event and activity scheduling. Regardless of the size of your church or organization, this guide will help you choose the best POS system for a church.
What are the Benefits of a POS System for Churches?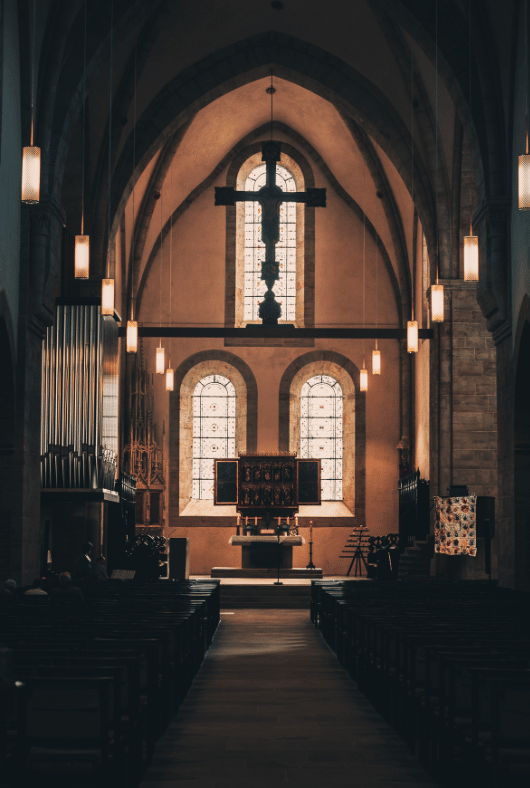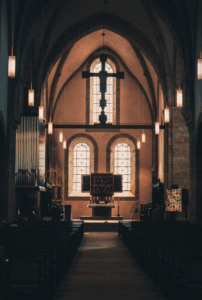 Managing Events
The church organizes various types of events around the year, the majority of these events are hosted by the church itself, but they also host private events. There can be problems with double booking and conflict with the host when dealing with so many events at once. There is no confusion related to booking events and managing events with robust church management software because it has event management and booking features.
Schedule Tasks
Church management software allows users to schedule tasks and manage volunteers' shift rotations. As a result of the automated reminders, the pastor or person in charge saves time and effort in taking follow-ups of the team members. It is clear what tasks are assigned and how they are available on the software display.
Minimizes Fraud
In addition to monitoring financial transactions, the church management system facilitates online payments. The church staff can even print a statement of the donors' giving and assess the details of financial transactions. It reduces fraud risk and increases transparency in the process.
Better Congregation Management
Church authorities can develop a strong relationship with their congregation by using the best church management software. By using church management software, the church is able to stay organized and communicate easily with its congregation. Among its features are membership management, fast communication, easy check-in, small group management, etc., all of which help churches to deliver a better congregation experience for their members.
Giving Management
With the top church management software, users can track and manage their giving from a single location. The church receives gifts / giving in a variety of forms; mobile giving, text giving, kiosk giving, check giving, and cash giving. Church management systems can be used for scanning checks, automatically importing gifts received via the website, storing details about checks, or capturing images, among other things.
Final Thoughts
In the past few decades, churches have widened their scope of functioning. The traditional approach to managing church activities has become outdated, resulting in errors due to the increase in attendance, events, giving, volunteers, and social services. The traditional approach is often outdated and results in errors. Churches can be strengthened to perform their duties without obstruction with a robust church management system, which addresses all concerns relating to mismanaged processes.
Wise Small Business has prepared a list of key considerations specifically for church authorities and pastors who are considering investing in church management software or paying unnecessarily for one or more tools for managing their churches.
Want to learn more about our best pick? Get a free quote now from Bepoz POS system for churches. 
Frequently Asked Questions
What is a POS in church?
Church POS (point of sale) systems make it possible for members to view their giving history online as well as information about upcoming events like fundraisers, bible studies, and special outings. In addition to keeping the congregation informed, it also ensures everyone is on the same page.
What is a church giving software? 
A church giving software solution facilitates giving to your church as well as processes and reports on the gifts your congregants make online. In addition to helping your members support your church in a convenient and meaningful way, church giving software addresses their concerns about supporting your church.
How does giving software designed especially for churches differ?
The church provides a sense of community and spiritual development for its members. Giving to your church is seen by them as a way to ensure the future of your community and strengthen their relationship with God. You can thrive and grow as a church without compromising your central spiritual message by using church giving software.
Trust is one of the most important things for your church's congregants, which makes them want to give directly to the community and place of worship they enjoy. With giving software, your church's online giving form is customizable so that you can assure your members that they're giving directly to your church and remind them of the good work you do.
What should one consider before buying a POS system for church?
Pricing

Return on Investment 

Scalability

Easy to use

Congregation Management

Security 
Can you use QuickBooks for church?
Yes – QuickBooks is a popular accounting software choice for churches as their company offers discounts for nonprofits.
Do churches get audited by the IRS?
According to the IRS, the only instance in which a church would be facing an audit is if there is reason to believe that the church does not actually quality for nonprofit exemption, or if the church is believed to be not paying the appropriate taxes.