(Last Updated On: 11/16/2022)
When learning how to open up a nonprofit thrift store, there are many considerations to make, as well as several steps to follow. If you want to know how to start a thrift store for a nonprofit organization, keep reading and discover the step-by-step process. We'll throw in additional tips on how to find the best thrift store POS system and all the functionalities it must feature. Our experts at Wise Small Business have created this helpful guide to learn more about how to get started.
Written by Software Expert Hamza Shahid
Affiliate Disclaimer: Our product review team dedicates hours of research, fact-checking and testing to recommend the best solutions to business owners. We earn from qualifying purchases through our links, but this does not influence our evaluations. Why trust our reviews?
So why would you open a thrift store for a nonprofit in the first place? The answer is simple: funding. A nonprofit always requires continuous funding to keep functioning as it should, as there are probably many people relying on it. If you're running one, then you know that donations are often not enough, and raising funds the usual way does not always go according to plan. This is where starting a thrift store comes as the right solution. Although not always applicable, a thrift shop equipped with the best thrift store POS system would likely turn into a much needed source of funds for your nonprofit.
Managing such an endeavor is not hard if you have the right toolset, but starting one is a different story. If you've never been involved in running a thrift store before, you need to be prepared for the multiple aspects of planning, preparing, and launching it. Read below and find out all about how to start a thrift store for nonprofit and how to equip it with the best thrift store POS system. 
You may be interested in reading our other thrift store related guides:
How to Start an Online Thrift Store
The Ultimate Thrift Store Pricing Guide
5 Best POS Systems for Thrift Stores
Don't have time to read this whole review? Skip ahead to:
What is a Thrift Store?
Usually, thrift stores sell second-hand clothes, household goods, and electronics in order to raise funds for charities or non-profit organizations.
If you don't fit an item that cost you an arm and a leg and you don't like it anymore, it's time to sell it and buy another. A dress that you don't wear anymore might be able to bring you some money if you dry clean it and sell it online. As well as selling used items online, thrift stores can be found both online and in person.
A thrift store online that will sell items and make money practically as soon as it is launched is a great idea.
Difference Between a Thrift Store and a Consignment Store
There are many benefits to secondhand shopping—they are good for the environment, they are good for your bank account, and they are also good for your closet. Secondhand shops have so many advantages—you find unique items, you add some history to your closet, and you can refine your style in ways fast fashion can't. It's important to note the differences between consignment and thrift stores before diving into secondhand shopping. Discover the differences between secondhand stores below!
Thrift Stores
The United States is home to a large number of thrift stores, and some work differently than others. Simply put, the majority of thrift shops are donation-based, taking donations from charities and nonprofits. People donate clothes and home goods to non-profit donation organizations, and then those donations are taken to thrift shops. You can usually find great quality clothing for a reasonable price when you find these items, even if they are a little worn out. Second Avenue Stores is a wonderful example of a thrift store that offers gently used items for customers. Items are sorted and priced by volunteers, and then sent to the floor for sale.
Consignment Stores
A consignment store differs from other stores in that they keep buyers on staff. People bring in clothing donations to the store, which are then sorted through by the buyers to determine if they will sell. As a result, consignment shops will not accept everything that you bring into them to donate. That's one of the major differences between thrift and consignment shops.
What Do I Need to Open a Nonprofit Thrift Store?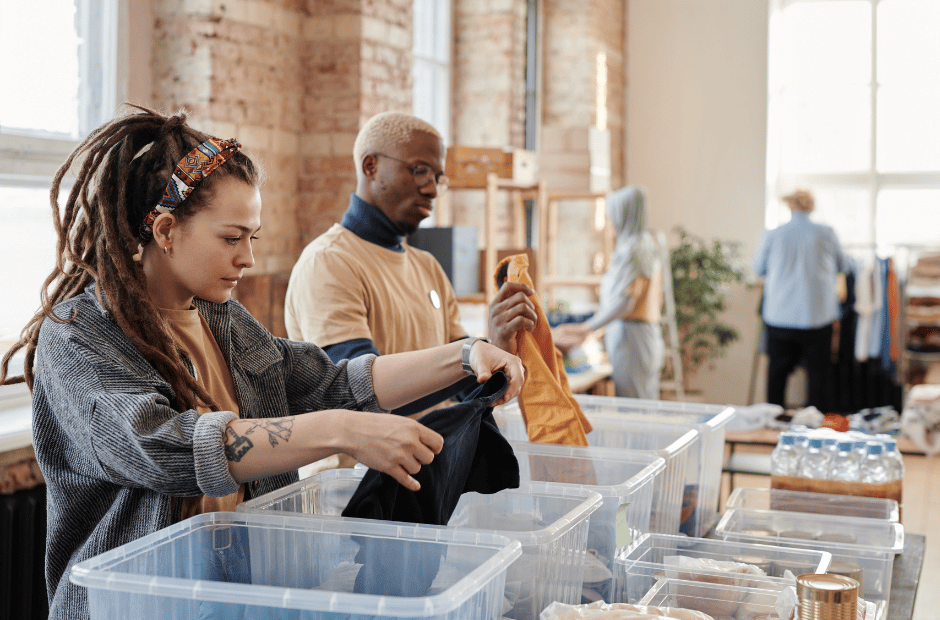 A thrift store doesn't require much, just a few items for sale, a place for people to come buy what you have, and a method for collecting the money. However, operating a thrift store successfully is more challenging. It does not mean that you can ignore the rules of running a profitable retail store just because you offer used merchandise at budget prices.
Licensing & Registration 
EINs, or Employer Identification Numbers, are required to pay taxes for your store (see Resources). If you plan to register your business for state taxes, you will need your EIN as well. Your thrift store will need a variety of licenses, depending on its location and purpose. The licensing and registration may differ if the store is a charity rather than a for-profit business. It will most likely need a reseller license to collect sales taxes.
Choose Your Type
It is possible for thrift stores to offer a variety of products, such as clothing, baby furniture, gardening supplies, or to specialize in one type of product, such as gently used clothing. Decide whether you should generalize or concentrate on one type of product and, if so, which one to focus on based on the competition.
Find Your Inventory Source 
It is only as good as its inventory that you select. Donations, yard and tag sales, and online auctions can be great sources of inventory. Make sure you buy only those items you are confident you can sell at a profit. It is typical for a retailer to mark up their products by 50 percent. This is often referred to as the "keystone markup." For example: If you buy a product for $1.00, then it will cost $2.00 at retail. The markup is $1.00.
Locate a Retail Space
You can have a church thrift shop on church property to avoid paying rent. The thrift store should be located near other bargain stores, manufacturing outlets, and second stores if possible, but that may not generate the best traffic.
Choose a site that will accommodate the amount of inventory you will have. A crowded store makes it hard for customers to find what they are looking for. A large store with items scattered around looks like it does not have much to offer.
Plan Your Marketing Strategy
Regardless of whether you run a thrift store, you still need a marketing plan to attract potential customers. Use newspaper advertisements, establish a website, use social media, and develop a promotional campaign.
Collecting the Money
There may be times when you think that cash and checks are the most convenient ways to collect sales money. The process of accepting credit and debit cards involves fees, as well as applying for and being approved for a merchant account with a company that processes the transaction. Unless you accept credit cards and debit cards, you will lose sales. Small shops are now able to process credit and debit card transactions with a tablet application that is both convenient and inexpensive.
What Licenses Are Needed to Open Up a Thrift Store?
You can certainly utilize your reselling skills by entering this business. It might be a good idea to open a thrift store if you have resourcefulness, can appraise and price merchandise, and are prepared to handle the huge responsibility of owning and managing a retail store.
Their inventory constantly changes as new items arrive, and their prices are known for being affordable. They resell clothing, furniture, and home goods.
In a typical thrift store, the majority of the inventory is second-hand. However, some stores also carry closeout and clearance items that they purchase from other businesses or buy from storage unit auctions, estate sales, and garage sales.
In addition to the low prices they offer, these stores also offer a platform that lets shoppers browse and discover new items, which draws shoppers to them. In addition to supporting the upcycling movement, these types of businesses also allow shoppers to reuse old items in an eco-friendly way.
According to industry reports, thrift shops earn an average of $100 to $200 a day once the stores are well established. In their first year of business, thrift shops can expect to earn about $50 a day. It is important to note that these figures will depend on a number of factors, including location, clients, marketing, and merchandise quality.
You need more than an understanding of how to appraise used goods and get them at an affordable price to start and manage a successful thrift store. Getting a license is a very crucial step in the process of starting a new business as it may impact your ability to operate legally.
9 Basic Licenses Needed to Open Up a Nonprofit Thrift Store
As a thrift store owner in the United States, you will be required to obtain licenses and permits at the federal, state, and local levels.
Federal Licensing
In the United States, the U.S. Consumer Product Safety Commission (CPSC) oversees regulations and information regarding thrift stores. The thrift stores keep a list of items that should not be sold, including recalled products, lead-painted items, cribs of a certain age, and infant and toddler items.
Local Licensing
In the United States, thrift stores are not regulated at the state level, but some cities require licenses when starting a thrift store. Any business that purchases or sells used, vintage, and second-hand clothing must obtain a Secondhand Dealer General License from the New York City Department of Consumer and Worker Protection. For most businesses in Council Bluffs, Iowa, a Secondhand Dealer Permit is required in order to buy, sell, or deal in secondhand clothing, jewelry, goods, or merchandise.
Business Entity
You will need to register and have a legal entity when starting a thrift store. An entity explains how a business operates. There are four main types of businesses in the United States: sole proprietorships, partnerships, corporations, and limited liability companies. This type of business entity has pros and cons, such as liability protection, costs, and administrative requirements.
General Business License or Permit
Depending on where your thrift store is located, you might need to obtain a business license, as many states require business licenses.
Sales Tax Permit or Business Number
You may need a state sales tax permit (as well as a business tax number or tax ID number) if you intend to sell products or provide certain services in a retail setting. To collect and remit sales tax, this permit creates an account number with the state's Department of Revenue (or state taxing agency).
Business Name Registration
Most states require you to register your business name even if it is not a business license. The process of registering a business name varies from state to state. Corporations and LLCs are much easier because they are formed with the state when the name is registered. In contrast, sole proprietorships and partnerships must register their business names.
Federal Employer Identification Number (FEIN)
FEINs (also called Employer Identification Numbers, EINs, or Federal Tax ID Numbers) are unique numbers assigned to businesses by the Internal Revenue Service (IRS).
Generally, businesses that employ people or form as partnerships, corporations, or LLCs must obtain a federal identification number. Sole proprietors and single-owner LLCs without employees may use the owner's social security number.
Resale Certificate
When you buy items that will be resold to customers, you can do so tax-free as long as you have this certificate. By using a resale certificate, businesses can source inventory without paying sales tax to their vendors, and instead charge sales tax to the customers. Businesses can also not pay sales taxes on items they resell with this permit.
Occupancy Certificate
It is possible for a thrift store to obtain a Certificate of Occupancy before opening in a commercial building in most places in the United States. The certificate is obtained from the city or county and allows a business to operate and occupy a building.
A building must comply with zoning regulations, building codes, and any other local requirements before the certificate can be issued. As a result, it is imperative that you consult with the local zoning department before buying or leasing a thrift store location to ensure that the business is legally permitted to operate.
How Much Does It Cost To Open a Nonprofit Thrift Store?
It can cost between $20,000 and $30K to open a thrift store if you do it right and have enough capital to stay open for a long period of time. Among other things, you'll need to rent space, buy shelving and display cases, get merchandise, and develop a marketing strategy.
Ongoing Expenses for Thrift Stores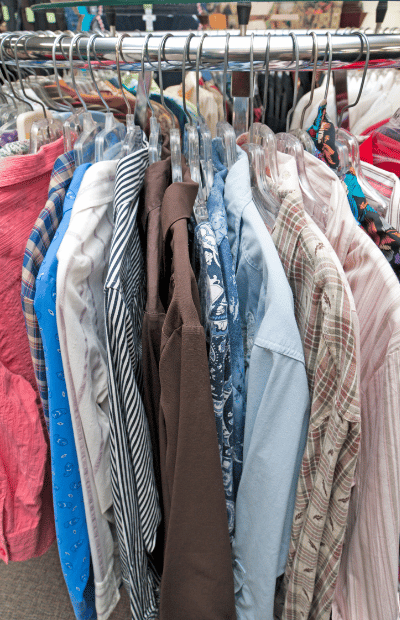 A thrift store's ongoing expenses include rent, utilities, internet, and phone. The biggest ongoing expense for these businesses is merchandise purchases. They have to keep purchasing merchandise to keep their shelves full, so storage is also an expense. In order to keep their shelves full, they have to keep purchasing merchandise.
What is the Maximum Amount You Should Charge Customers? 
Generally, thrift stores should charge a quarter what retail stores do for their merchandise. For example, if you find a good that costs $100 in a store, you should charge $25 for it in your thrift store. However, you don't want to overprice your products if you want repeat customers, such as if you find a desirable product in excellent condition.
What is the Potential Profit of a Thrift Store? 
As a business, thrift stores aren't the most profitable. Many barely make $100 to $200 per day – just enough to cover the bills. If you're looking to start a business with serious profit potential, a thrift store is not the best option. They are usually laborers of love or charitable organizations.
However, there are exceptions, such as Goodwill, which is quite successful.
What Can You Do to Increase the Profitability of a Thrift Store? 
When it comes to thrift store profitability, it's crucial to learn how to buy the right merchandise at the right price. Too many thrift stores fail to make a profit because they don't buy the right merchandise or spend too much on it. The merchandise they find in the storage unit may only be worth $500 to them if they spent $1,000 on a storage unit sale. You should determine where you can get the most value for your money when it comes to merchandise purchases if you want to increase your profitability.
What Makes Opening a Thrift Store to Fund a Nonprofit at Good Decision
If you're running a nonprofit, opening a thrift store to fund it would be a meaningful decision. Thrift shops are always popular among different groups of shoppers, mainly due to the affordable prices and the variety of goods. In other words, you would always enjoy having clients, regardless of the economic environment. Plus, managing such a business is different compared to most retail stores because you never know what kind of assortment you'd be able to find tomorrow. This makes it a lot more exciting.
To take full advantage of opening a thrift shop, you need to follow all the steps to succeed in this adventure, including finding the best thrift shop POS system.
How Does a Nonprofit Thrift Store Work? 
Retail stores typically earn profits by purchasing goods in bulk, and then selling them at a higher price per unit. The difference between the purchase cost and the selling price is the store's profit. As well as paying the salaries for their employees, these profits are used to pay their bills and duties.
Thrift stores, however, usually have zero purchasing costs because they usually replenish their stocks with donated goods. Since there is no purchase cost involved, the entire selling price represents profit for the store. However, this profit is not used to make personal gains. Rather, the profit is reinvested to generate more revenue, as well as paying the salaries of the employees and making donations to the community.
In a nutshell, thrift stores provide social services and make contributions to the community at the same time.
How to Plan Your Thrift Store
Like any other project imaginable, starting a thrift store requires meticulous planning. It all begins with creating a structure to build on top of. When you prepare the legal part of this new establishment, you need to abide by any possible specifics related to the nonprofit you're running. You must also check all requirements and local legislation terms and conditions to make sure you're a good fit. Once you are certain that your concept would be acceptable and there would be no legal obstructions whatsoever, you should proceed with crafting a detailed blueprint of your idea.
The first thing you should do next is set a budget. Opening a thrift store might be a lot more expensive than you expected it to be, so do your research and plan a realistic budget if you want to achieve good profits in the end.
One of the major differences between a classic retail operation and a thrift store for nonprofit is the plethora of alleviations you would be entitled to, such as cheaper rent (or no rent at all), tax exemptions and deductions, and more. This comes at a price: you are likely to have more weight on your shoulders from a managerial point of view. However, if it's easy on your budget, then it's a good thing. Here's a tip: when thinking about your budget, make sure you include the average cost of a thrift store POS system. Make sure you consider the prices for POS hardware as well. Even when you use a cloud-based POS system that doesn't involve a classic cash register and a local-based server, the prices of mobile devices and peripherals such as barcode and QR code scanners and receipt printers can be steep.
Next, you need to prepare all the paperwork required, including permits, declarations, licenses, insurance policies, and more. This is an important part of the preparation process, as without all the documents you need, proceeding with additional steps would be pointless.
If you're certain you have everything you need, you'll have to think about the area you'd like your future store to be located in. You might even look for specific locations. When it comes to choosing premises, your main goal is to reduce initial setup costs. Ideally, you will rent a location that used to be a store or a similar establishment before. Consider everything important for a thrift store: heavy foot traffic, nearby parking, large window displays, etc. Settling for a mediocre location would significantly reduce your profit, despite the probably lower rent.
Once you have a good idea of where you would locate your thrift store, you should proceed with creating a layout for its interior. This would also be the moment to decide on the inventory you would sell at the store. It's a crucial step to determine the number and type of stands, aisles, displays, and checkouts you would need. You will attract more clients with a well-planned interior giving shoppers lots of space.
When you've completed every step of your preliminary plan and you've estimated all the expenses to come, then you should be ready to proceed with the actual steps of making it happen.
Setting Up and Launching Your Nonprofit Thrift Store: The 11 Step Master Plan
In 2022, the thrift store market is predicted to grow by 2.4%, according to market research firm, IBIS World. In the U.S. as a whole, the resale apparel market has grown by 0.9% per year on average between 2017 and 2022, and younger consumers are driving the market's growth – over 40% of buyers are Gen Z or millennial.
Buying and reselling high-end fashion items has led to tremendous growth for companies like Poshmark and ThredUp, for instance. With such an opportunity, entrepreneurs can launch an online thrift store without having to pay startup and overhead costs associated with a physical store.
You need a steady stream of funds to run a nonprofit or charity, especially if you support a lot of different communities. While some organizations receive generous donations from big companies, others try to raise funds creatively, including by holding benefit events.
One thing you might want to consider if you are planning for the long run is opening a thrift store. It's great because everyone shops at thrift stores, so you are sure to find paying customers. You can also attract other donors to your organization by taking your shop to places with high traffic, which increases awareness of your organization and its cause.
It can be challenging to start a thrift shop, especially if you don't know where to start. For those planning to open large thrift stores, there are many things to consider.
Starting a thrift store can be a profitable venture, no matter what type of items you sell, whether it's vintage clothing, furniture, or anything else. If you don't know where to start, opening a thrift store can be nerve-wracking. We're here for you! If you want to start a thrift store from scratch, you can rely on this ultimate guide.
Carrying out a Market research for your Thrift Store

Decide How Your Business Will be Classified

Plan the Structure of Your Business

Think of Logistics

Find the Perfect Location

Design Your Own Policy

Choose a Sales Strategy

Start Collecting Inventory

Pre Launch Activities

Buy Fixtures and Racks

Go all in during the opening day
Step 1: Carrying Out Market Research for Your Thrift Store
Researching the market is the first step in opening a thrift shop.
This exercise will help you determine whether your project is commercially viable and will also assist you in developing your marketing strategy. In order to conduct a successful market analysis, you will need to:
Determine if the industry is growing, if new trends are emerging, and if customers' buying habits are changing.

Conduct a detailed analysis of your competitors: what are their products and what services do they offer in addition to these products and at what price? Identify direct competitors (other thrift stores in your area) and indirect competitors (websites or apps like Depop).

Consider what your future customers want from your thrift shop: what products will they want? Do they also want services? What is the typical thrift shop customer profile (age, socioeconomic level, income, etc.)?
Step 2: Decide How Your Business Will be Classified
Throughout the country, we have assisted individuals and organizations in setting up thrift stores. Getting and keeping good merchandise is the most challenging part of starting a thrift store. People are used to donating their used or unwanted clothes to thrift stores run by charities across the country. Many people are unaware that these thrift stores only give a small percentage of the money to the charities on the door. They are run for profit. This is a great way to affiliate your business with a charity so you can receive donations. For-profit businesses rarely want to go through the legal process of accepting donations and advertising a charity's name on their doors. It is not that difficult, however, to set this up. I do this on a regular basis. However, it is not necessary.
Step 3: Plan the Structure of Your Business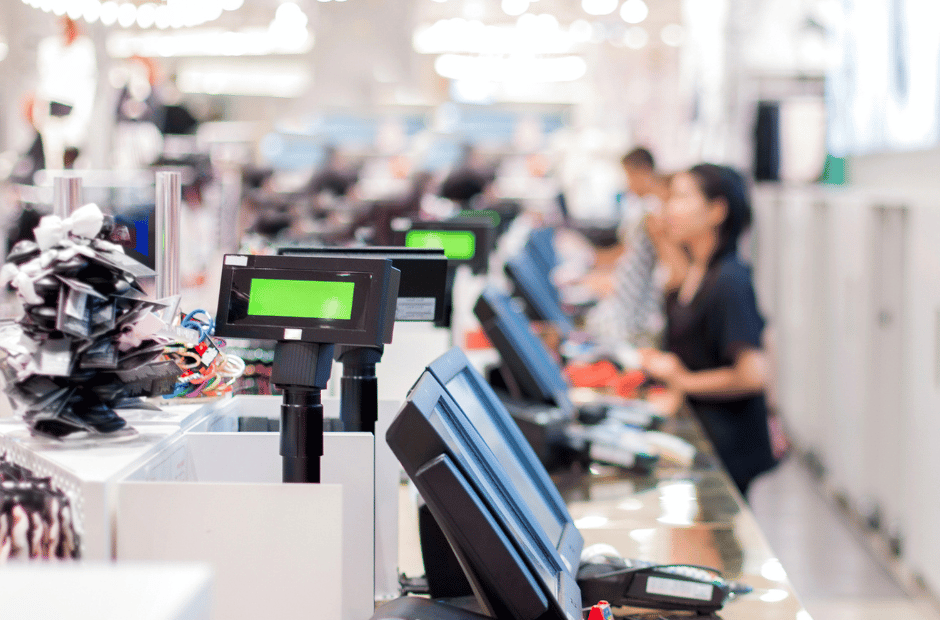 Choosing the structure of the store is crucial before opening a store. Will it be entirely independent of the charity, or will the charity's board be fully involved? As part of the planning process, you must familiarize yourself with the statutory and legal obligations a retailer faces, especially when it comes to tax. In addition, you need to develop a budget as part of the planning process. Furthermore, you will need to consider how the income will be divided in the future.
Step 4: Think of Logistics
There are many things you need to focus on when it comes to your business, especially logistics. Since most of your items will come from private individuals, you will need to create a way of sourcing these items. You can run donation drives in various communities. However, you should advertise that you are also buying used items if you want to expedite the process and ensure that you get quality items along the way.
Sorting the items may reveal some that are unsuitable for sale. You can sell them to recyclers or rag businesses, or you can repurpose them into something new. You can use the charity's existing fleet to transport items to your store. But if you aren't ready to purchase your own vehicle, you may consider leasing one.
Step 5: Find the Perfect Location
This is a fundamental step to take. As mentioned above, you'd be halfway through the path to success if you choose the best location for your thrift shop. This does not mean you need to opt for an exclusive location downtown. Even if your store happens to be in a lower rent area, its proper setup would attract enough shoppers. Having all the amenities a proper store would need is a must, but the retail space you select must also be big enough to fit the inventory you'd been planning for. Having the premises redecorated and zoned correctly is very important as well. Ideally, you will find a place that requires minor finishing touches and little to no extra expenses.
When the weather is warm, you can showcase your inventory outside on the sidewalks. A building with lots of natural light will also help your space feel inviting.
It's also a good idea to include fitting rooms if you intend to sell clothes. Also, parking may be a major concern for your customers, so assigning a dedicated area for drop-offs can be very helpful to them.
Step 6: Design Your Own Policy
Once you're happy with the place you found, you need to compare it to your existing competition. When you analyze their pros and cons by reading customer reviews, you will know what to do (and what not to do, for that matter). 
Usually, a good thrift store policy comes down to a few components:
Adequate and consistent pricing

Rich inventory

Clean premises with lots of space between shelves

Friendly consultants 

Fast checkout process (thanks to proper thrift store POS systems)

Marketing campaigns attracting donors and shoppers
Step 7: Choose a Sales Strategy
Nobody's perfect when starting a new project. This means that your initial efforts to set a correct price level might not be successful, meaning that you should start thinking about discounts. Next, you need to be prepared for returns. Clients will require refunds from time to time, meaning that you need to be prepared for that. It all comes down to foreseeing these activities and creating the terms and conditions that regulate them. This is one of the many aspects of a retail operation a thrift store POS system could help you with. 
Your sales strategy should also regulate negotiable prices. Some clients would demand discounts on regular-priced items, but it's up to the price policy you've created if that would be possible or not. To help you with that, your thrift store POS software will allow you to set price points on groups of items. In other words, you can categorize different product groups and set fixed or relevant prices.
Step 8: Start Collecting Inventory
You can either rely on donations to fill your inventory, or you can buy in bulk from a wholesaler. When it comes to clothing, buying wholesale could be incredibly profitable once you sell the merchandise at your retail operation.
Of course, no thrift store sells clothing only. The bigger the variety of goods you offer, the more shoppers will come to buy something, resulting in higher profits and, respectively, more funds for the nonprofit you run. Sourcing returned items from other businesses and relying on donations is usually enough to enjoy a rich inventory. The key is to never leave your store empty, as many of your clients will be regulars. They would expect to see variety each time they pay a visit.
Other ways of sourcing goods for your inventory include garage sales, storage unit auctions, and online marketplaces. If you get a good deal on new items, you should also consider accepting it, as long as the goods fit the theme of your thrift store.
Step 9: Pre Launch Activities
Having enough goods in stock is one of the last steps before the time for the grand opening comes. If all the renovations are completed and you have already created the shelves and displays you need, you would need a thrift store POS system set up before your first customer comes through the door. Such a system would allow you to accept payments from customers and organize your inventory at the same time (we'll discuss the benefits and must-have features of such software in a separate section below).
Once that's taken care of, you will need to set up a special area for accepting donations. It should include bins for clothing and a counter for other items. 
Prior to the opening ceremony of your thrift store for a non-profit, you need to make sure you've spread the word as far as possible. Notifying local press representatives would be a good idea. Announcing the grand opening via posters and flyers would also work wonders when done locally. Of course, you should never forget your social media channels. Creating business profiles across several social media platforms is a must if you want to reach a larger audience. Last, but not least: consider having a strong online presence. You can achieve that by running an online store. This would require you to integrate your thrift store POS system with an e-Commerce platform.
Step 10: Buy Fixtures and Racks
You'll need fixtures and racks when you set up a thrift store. They are expensive if you buy them new or used. For thrift stores, you don't need the look of a department store. We first ask local chain stores if they have racks they're getting rid of when buying racks and fixtures for my store. I drive behind local strip malls to see what's next to the dumpsters.
If you begin using this strategy two months before you open, you can get 90% of the fixtures and racks you need. Almost everything else can be found on online liquidation auctions. Usually you can find fixtures for a few dollars at these auctions. As a last resort, I would avoid fixture dealers. They will charge you through the nose. Remember, a pretty fixture in a thrift store does not make you money.
Getting hangers is another big expense, but you can get them the same way you got the fixtures (going to local chain clothing stores and asking for them). Keep in mind that their dumpsters always have a lot of hangers. Hangers are rarely reused in stores, but they are usually thrown out when the customer no longer wants them.
Step 11: Go all in during the opening day
The first impression you make is always a strong one, and this is also valid for your business. Having volunteers help you out on your first day would be awesome, as you'd be able to focus your attention on your first guests and clients. Make sure you come up with a promotion or a special discount for everyone who crosses your threshold on the first day. This is one way to make people want to come back and spread the word.
Why Do You Need a Thrift Store POS System?
The variety of items in the inventory of your thrift shop would likely be a headache to manage on your own. Luckily, you could save yourself a lot of effort by utilizing the best thrift store POS software you could find. The large and miscellaneous inventory of a thrift shop is the main difference from any other retail operation. 
A thrift store POS system that's a good fit for your business will help you overcome a lot of managerial challenges. Not only that, but it will also allow you to monitor sales, track inventory, manage employees and payroll, and help you understand the preferences of your regular clients by storing and processing data from each sale. 
To enjoy a well-structured toolset that will assist you in running your thrift shop and to provide your clients with the best customer experience, you would need a suitable POS for thrift shops. Let's check out the important features of this type of software.
What Are the Must-Have Benefits of Thrift Store POS Systems?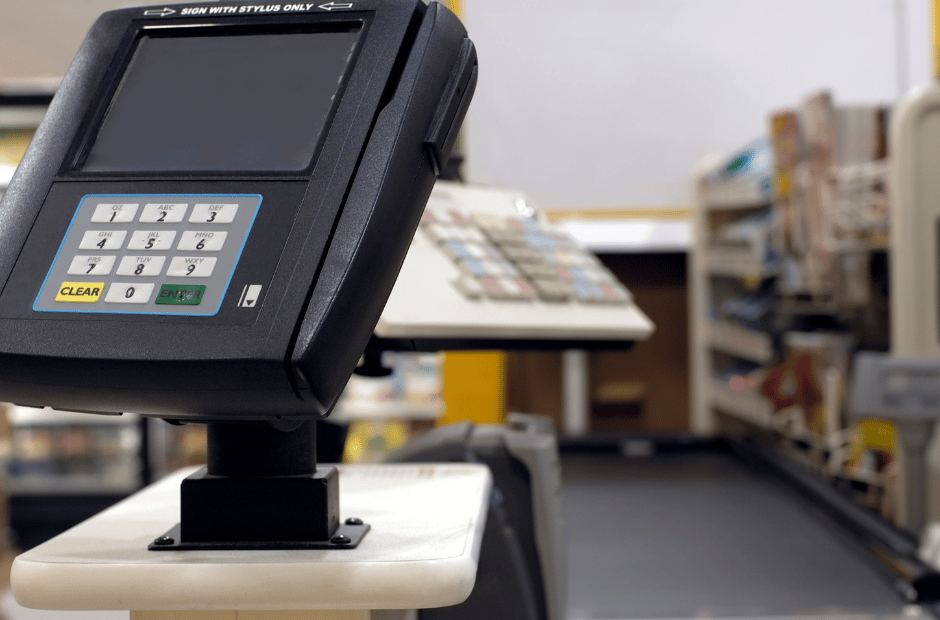 Your thrift store POS system will be more than just a solution for accepting payments. This software is capable of helping you with almost every aspect of running such a business. Having in mind that running a thrift shop is something new to you, then you'd need all the help you can get. Here's how a proper thrift store POS software can be of assistance:
Inventory management

: The system will help you with your inventory, as it's a different situation compared to retail operations. With retail inventory, you have regular suppliers and supply chains that hide no surprises. The inventory of thrift stores consists of countless items that are hard to predict in terms of procurement. Projected sales are also hard to estimate, given the situation. To avoid confusion and even chaos, the 

point-of-sale software

 you choose should have inventory monitoring and tracking functionalities that update your inventory after every transaction.

Lower Cost of Operation

: In general, thrift stores have lower operating costs than other types of retail establishments, which can result in improved profits. A "no-frills" shopping experience is expected by customers, so there is no need to secure a fancy building in a high-rent mall or provide many additional services. Business owners can reinvest their profits in their business or spend more money on marketing if they choose by lowering operating costs.

Appeal to Social Conscience

: Owners of thrift stores can tap into the growing trend of social responsibility by selling recycled or used goods. According to USA Today, a 2008 survey conducted by Harris Interactive and eBay indicated that 70 percent of adults viewed buying used items as more socially acceptable today than five to ten years ago. In addition, customers may be attracted by the feeling of satisfaction they get from buying goods that meet their needs without overspending.

Unique or Unusual Merchandise

: To get their merchandise, thrift stores don't rely on a standard distribution channel, unlike other retailers. Consequently, thrift stores attract shoppers who are looking for vintage clothing or other unique items that they can't find anywhere else by receiving their merchandise from a wide range of sources. They offer a variety of goods that change frequently as a result of this.

Pricing support and management

: We already mentioned considering discounts and promotions, but the best thing about these aspects of your future price policy is that the POS system of choice could handle them. Organizing discounts and applying them would be a seamless process with the right thrift store POS system by your side. Plus, it would be a lot easier to organize pricing around the store.

Loyalty program management

: Attracting new clients and retaining the old ones is a must for every retail business. Your clients need a reason to come again and spend more money. This means that they need to be treated in a special way. Loyalty programs are a great solution for keeping your clients. Thanks to your thrift store POS system, you will be able to create personalized offers and give your clients awards and bonuses. The secret is the client data stored by the point-of-sale software. The data is processed alongside purchase details. As a result, you will be able to understand your clients' preferences better, which would lead to a more appropriate assortment and a closer relationship between the clients and your business.

Easy-to-use interface and structure

: The best thrift store POS should have an intuitive interface. This is important, as it would make your employees' work easier and allow for a smooth customer experience and seamless checkout process. Avoiding extensive training for using complicated software is the best-case scenario.

E

–

Commerce integrations

: The good old days of going through hidden treasures in thrift stores in person have been partially replaced by an online experience. If you want to make the most of your operation and support a nonprofit, then your thrift store POS system would need to integrate with various add-ons and third-party software, such as e-Commerce platforms. This will allow you to sync your inventory across both sales channels (online and offline). 

Local Community

: Having a thrift shop gives you access to additional revenue streams and loyal customers. You can sell your products at craft shows, farmers' markets, or even local storefront businesses.

Easy to learn the Business

: You will find a lot of information online when starting your thrift store (Facebook groups, YouTube videos, Starter Story etc.) that will guide you through the startup process and answer any questions you may have.
There are many other important features to look for in a modern thrift store POS system, but the right price/quality ratio and the best set of features are always specific, as they are based on the scale of your business and your requirements.
5 Incredible Benefits of Thrift Shopping
You may have visited a thrift store in the past for Halloween costumes or tacky holiday sweaters. However, you don't have to wait for these two occasions to shop at the thrift store! All year round, thrift shopping can be beneficial to you in so many ways. Why you should go thrift shopping today:
Reduce Waste
The process of manufacturing, producing, packaging, and distributing new clothing requires a lot of energy and water, so shopping at a thrift store is a great way to save energy! It can take months and even years for these materials to fully decompose in landfills. In the United States, individuals throw out 60 to 80 pounds of textile waste each year. When you buy secondhand clothing instead of new, you help the environment and reduce waste. Thrift shopping is the ultimate way to live out the motto "reduce, reuse, and recycle"!
Curate one of a kind wardrobe
You never know what you might find at a thrift store, so if you want to stay current or show off your personality, thrift shopping gives you the chance to create a wardrobe that's truly unique.
Score high quality goods at low price
There's nothing quite like the thrill of finding a great bargain, and at thrift stores, you'll find amazing deals everywhere! Choosing to shop at a thrift store over a traditional retailer is a great way to know that you'll get more for less on clothing, home décor, furniture, shoes, accessories, books, games, and much more.
Make a Fashion Statement 
Whether you want a new outfit every week or just a hip new T-shirt, thrift shopping gives you the opportunity to make a new fashion statement. You might also be interested in picking up some interesting pieces for DIY projects or even starting an up cycled clothing brand – whatever your interest, a thrift store will likely have just what you need.
Support a Good Cause
Every time you purchase something from a non-profit, mission-based store, the majority of your purchase will go toward helping those in need. It is common for larger brand name chains to support their own causes, while smaller thrift stores may support local charities or donate to them.
Final Thoughts
Running a charity or a nonprofit is always full of difficulties and challenges, but there are ways you can help such an organization. If you're managing one and you need additional funding, you can set up a thrift store as a good way of supporting your main activity. 
The fact that you chose to support a non-profit cause needs to go hand in hand with the purely business aspect of running a thrift shop. It's different from any other retail operation, but most of the differences are either beneficial for you, or you can help yourself overcome them by utilizing a state-of-the-art thrift store POS system. 
All the benefits and features of using such specific software have one goal: to attract and retain as many clients as possible. This is the most important aspect of running almost every business on the planet and your profits depend on that. To make it possible, you need to provide shoppers with a quality customer experience and personalized attention in the form of loyalty programs, bonuses, and promos. A fitting thrift store POS system could certainly help with all of them.
Choosing your thrift store POS software is not extremely hard, but you still need to consider your budget and the type of business you intend to run (if you're planning an online branch, make sure the point-of-sale software you choose can integrate with third-party software and hardware, including e-Commerce platforms.
Frequently Asked Questions
What is a thrift store POS?
A thrift store POS will accept payments and serve you in a plethora of different ways, including pricing, inventory tracking, loyalty program management, sales monitoring, and online sales if needed.
Do all thrift store POS systems support online sales?
Even if the POS system you choose can't integrate directly with an e-Commerce platform or another type of software, it needs to be compatible with specific plug-ins to make it work.
How do thrift store POS systems track inventory?
Using a clever way of categorizing inventory based on product types, the system is capable of tracking the store's inventory much easier. This is why having a thrift store POS is a must, as it would save you a lot of headaches and reduce your error rate as well. 
What is the average cost of thrift store POS software?
The prices of a fitting thrift store POS software may vary a lot, depending on the features you need, the compatibility with different peripherals, and the transaction costs and licensing fees.
How can I get merchandise for my thrift store?
Your merchandise can come from online thrift store suppliers, wholesalers, and thrift store communities. Yard sales, estate sales, and moving sales can also be sources of thrift store merchandise.

Who is the target market for thrift stores? 
Most thrift stores target bargain hunters. Some of them are elderly and on fixed incomes, but not all. Some are just eager to find the best bargain or the hidden gem as they see others do on TV. Some thrift stores are more specific to a certain market, such as vintage clothing stores that cater to fashion-conscious shoppers.
What is the business model of a thrift store?
In order to make money, thrift stores must acquire merchandise for a low enough price to turn a profit when they resell it. This process begins when they find merchandise that is offered for sale that they can purchase at a reasonable price.