(Last Updated On: 11/15/2022)
Written by Business Expert Wale Ameen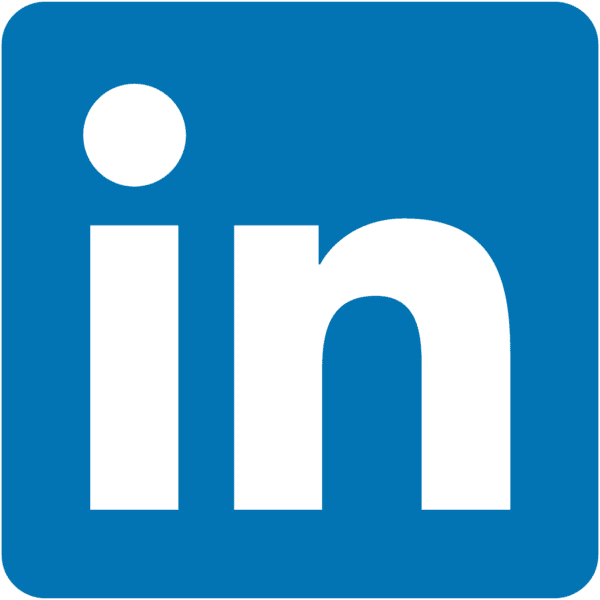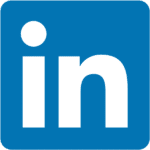 Our product review team dedicates hours of research, fact-checking and testing to recommend the best solutions to business owners. We earn from qualifying purchases through our links, but this does not influence our evaluations. Why trust our reviews? 
Thrift stores are unique stores, quite unlike other retail stores. In this guide, I have outlined the key things you need to take into consideration when pricing your thrift store items, what customers expect from your store, and many other things. 
You may also be interested in reading our other thrift store guides:
How to Start an Online Thrift Store
How to Start a Thrift Store for a Non Profit
5 Best POS Systems for Thrift Stores
Don't have time to read this whole review? Skip ahead to: 
Thrift Store Pricing Guide: Starting a Thrift Store
Starting a thrift store requires a lot of planning, action, and physical assets, such as a modern thrift store POS system. However, there are multiple aspects of this business that need taking care of in advance, such as having an adequate pricing system. If you're interested in learning how to price thrift store items, then the text below will serve you well. 
People have loved finding treasures for centuries, and they still do today. Still, their preferred treasure hunting routes are different from before and include frequent visits to yard sales and thrift shops. They hope to get their hands on something cheap but valuable to them. To respond to such a search, you need to know how to price thrift store items. You also need a state-of-the-art thrift store POS solution to provide your clients with a seamless checkout process and more personalized service than they expected.
If you know how to source goods for your thrift shop, you are already a step ahead of the competition. Knowing how to price the goods is another important aspect that will keep you afloat for a long time. An important rule to stick to is to sell valuable items at a low price. The ultimate goal is not to compromise your profit while still providing a great price/value ratio to shoppers.
Of course, selling quality goods at the lowest possible price is not the solution. Again, it is the ratio that matters. This is where it gets tricky, and we'll share the basics of how to price thrift store items, along with valuable advice to help you run your thrift shop the right way.
How Do Thrift Stores Get Their Inventory?
Now this is one question the uninitiated and inexperienced will likely ask. Also, for someone just looking to venture into the thrift store business, it might look all hazy as to how to source quality materials that will balance out the scales on both sides of the divide.
Thrift stores largely get their inventory from donations given out by individuals who no longer have a need for the items in their closets. Items sold in thrift stores are second hand items handed down from their owners and given out as donations.
Here's a breakdown of how it works: Thrift stores get donations of items no longer needed from individuals around them. These are then sorted out into ranges based on quality and type.
What Setting a Thrift Store Price Is All About
Any long-term storage unit hunter or thrift store owner would tell you that there are rules to follow when you run such a shop. The most important one is to make money by always putting a triple store price compared to the price you paid for the item. This move will allow you to have enough meat on the bone to cover your expenses and make a profit even after price negotiations. 
You will not be able to sell every item you acquire for your thrift store's inventory at triple or even double the price. Finding such goods is one of your primary goals. This requires experience and a keen eye for valuable stuff, but you can always rely on a quick internet search to determine the possible profit of anything you find. In general, the rarer and more unusual the item is, the better the deal you'd make.
As already mentioned, getting a good deal on something they like is your shoppers' main goal when they visit your thrift store. They would expect a competitive price on an item they would find hard to obtain from a store next door, for example. If you have a cheap source of merchandise, you can establish a price policy that's oriented toward low-end prices with the purpose of selling everything fast. Selling higher volumes at a lower profit can still put money in the bank, but it is not the way to make the highest profits.
One way to establish an accurate price policy is to create a guide for your employees to follow. This will allow you to separate the inventory you have into groups, resulting in consistent pricing models. It is an important step to make, because your regular shoppers would appreciate it instead of witnessing similar items priced differently every other month. To make them feel even better about returning to your shop (or other locations you may have), you need to opt for the most appropriate thrift store POS system. It will allow you to track your inventory across all retail spaces you have and it will help you monitor the consistency of prices, too.
You must be careful not to overprice some of the goods. If you notice some items are sitting on the shelves for too long, consider offering discounts and launching campaigns. Again, a proper thrift store POS system will help you organize loyalty programs and allow you to offer your clients special prices for certain items, based on their shopping history. This is how you will get rid of excess stock quantities and renew your inventory.
The Average Thrift Store Pricing
Thrift store pricing in an average thrift store is obviously different from those in a regular retail store since each sells different types of clothing and items. One sells used clothing, while the other sells brand new items.
Experts advise that pricing should be done per quality ratio. Items such as clothing averagely retails between 30-40 percent below their original retail price. In order words, clothing should be priced for about a third of what new and similar items cost. This also applies to other items like electronics and all.
What Sells Best At A Thrift Store?
So you are planning on opening a thrift store and are wondering what items sell best. Well, data has it that clothes are the best sellers when it comes to thrift stores. According to IBISWorld, clothing accounts for 31.8 percent of industry revenue and is the largest revenue generator in the thrift store industry. In fact, it is also the most profitable of all thrift store items.
How to Price Thrift Store Items the Right Way
Pricing items for your thrift shop should be oriented toward the best price (the highest one) a client would pay for a particular object. It is easier said than done, as it requires skills, experience, and, most important of all, understanding your customers' needs, preferences, and requirements. It all comes down to having a balanced price that will attract buyers and bring you a good profit. 
Price items per similarities:

One way to determine prices in your thrift shop is to set a price on a group of items that fall into a similar category. This will allow you to organize the pricing process easier, but it could also result in a loss, as a certain item may be worth more than the asking price.

Avoid cheap items piling:

Avoiding cheap items piling up is a good way to have an attractive price policy, as you would offer reasonable prices for higher quality goods. When you see how certain goods perform, you will be able to pick your inventory better.

By quality or brand:

Pricing items individually according to their brand, condition, and quality is the better route to follow, but it is a more painstaking process. It's worth it, though, as buyers will be able to appreciate the effort and tell the difference in quality relying on the prices you determined. Plus, it will likely increase your profits by providing goods for the different budgets of your clients. This requires the presence of an appropriate thrift store POS system and having the best employees. There is no other way for you to achieve the best price levels and provide shoppers with the ultimate customer experience.
Does the Condition of the Thrift Store Items Matter?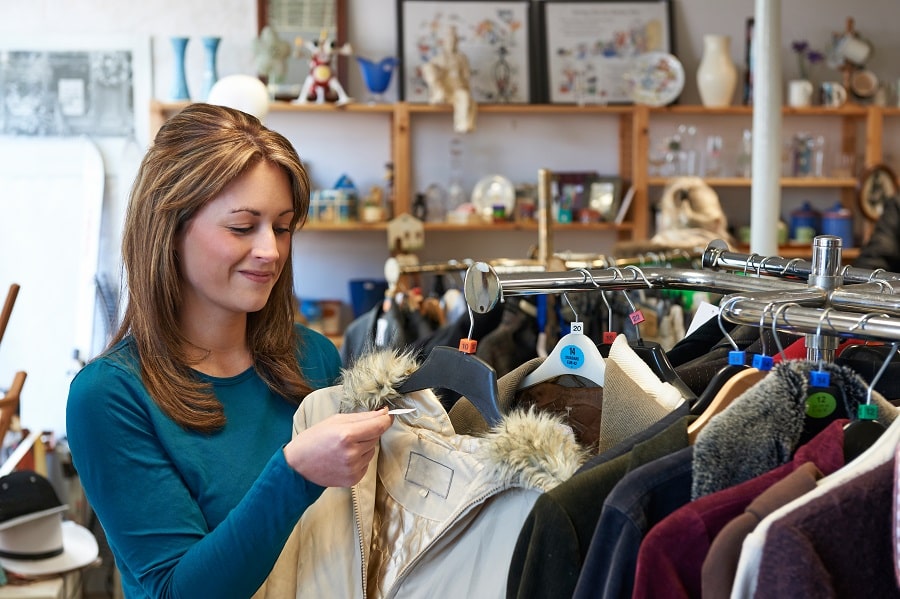 In short: yes, it matters a lot. Even if you have the option to buy an item for your thrift shop's inventory, you would find it tricky to price accordingly, as its condition may be different from similar items. This means that their prices cannot be the best reference. There is a solution: grading the condition of each curious unit you intend to sell in your store. Determining its condition will result in setting the best price for the item.
There are several grade levels, ranging from mint to poor. What matters the most is that all items need to be usable and presentable enough. Antiques and collectibles may be an exception here. As long as you grade all items in a fair way, you will be able to price them correctly, and your clients will also notice this. When you're selling items both online and offline, an honest description is a must. By the way, such multi channel businesses would require a modern, cloud-based thrift store POS system that will let you manage your inventory across multiple sales channels. 
Some of the rarer and more valuable finds you need to price will be hard to compare, as there might be no other product to use as a reference. In this case, the most important aspect of the process is to not underprice the unit. This is when it pays off to consult with a specialist and have the item priced by a professional. There are usually lots of indications on older objects that reveal their true value. 
The best advice to take would be to not feel intimidated when you need to price items. Determining the best price requires experience, but it is also a matter of gut feeling. As you sell more items, your confidence will grow, and your inventory will gradually become more adequate. 
What are the Best Items for High Profit?
There are always items that will bring you higher profits and make your inventory a guaranteed source of income. Let's take a look at some of them. 
Vintage books and regular book collections: While not every book is valuable, there are book collections and lots that can sell fast and for a great price. You must also think about including textbooks in your inventory, as those are always in demand. Here is a tip: having the best thrift store POS system will help you manage the variety of books you constantly upgrade your stock quantity with.
Pictures, paintings, and frames:

Art always plays a role in every thrift store's inventory, and vintage frames are part of it. The demand for such products is usually high. Older paintings are also a typical part of the inventory of any thrift shop.

Games:

Regardless if we're talking about video games, board games, or toys, you will be in the money if you manage to source the right items to sell in your store. The latest video games and old-school arcade titles are always desirable. 

Branded items:

When it comes to gadgets and clothing, brands are everything. Shoppers usually look for branded goods priced low. You need to provide a constant supply of such products to guarantee your clients will have the variety they expect to see. Branded goods are usually easier to price.

Specialized equipment:

Buyers often look for thrift store gems they could use for their hobbies, such as equipment and tools. 

Memorabilia and collectibles:

Needless to say, items like records, coin collections, stamps, sculptures, and other collectibles are highly valued by collectors. Thrift stores are a source of such objects. Having them as part of your inventory is a must.
More Tips on Thrift Store Item Pricing
The more items you sell at your thrift store, the more you will be able to make a finer selection and have the most appropriate prices. Once you get there, you will know how to recognize merchandise that can bring you profit. It may be in need of repairs, restoration, cleaning, or updates, but it would still make you money. Let's take a look at some tips that will help you price your thrift store items better.
Never miss the chance to compare prices before buying:

Following your intuition is admirable, but you should calculate your potential profit by comparing the possible price of the item you intend to buy with the asking price for similar objects, both online and offline. 

Make sure what you buy is legit:

Even if you are certain that what you are about to buy is a valuable one-off item, you need to have it checked, as there are always replicas that are worth a lot less. 

Have a variety of suppliers:

To have the best possible inventory, you need to have the right supply chains. When you work with a list of trusted suppliers, chances are, you'll be able to offer a tempting variety of goods to your clients.

Consider shipping and packaging costs:

If you prefer shopping online, then you should calculate all the shipping and packaging expenses you will have to pay. Depending on the sender's location, the price may be too steep, leaving you no room for profit.

Choose a fitting thrift store POS system:

Modern point-of-sale solutions can handle inventory management and updates, meaning that it would help you manage your stock quantities and update the information related to it after each sale. It will also help you analyze the best-selling items and manage your whole operation with ease.
What Do Customers Expect From Your Thrift Store?
It has already become apparent that you need to have your prices on point and you also have to choose the best thrift store POS system to help you manage your operation. But your clients would surely expect several things when they visit your location. Let's take a look.
Great variety:

Shoppers will always expect to be surprised and even amazed by the things they find at your thrift shop. This would be the result of your hard work, of course. Being able to provide an inventory that would intrigue your clients is a must if you want them to make a purchase and come back for another one. Thrift stores rely on retainer clients, meaning that you would need to do everything you can to make them feel good when shopping and provoke their curiosity with the right inventory. Adding a fitting thrift store POS system will allow you to provide your clients with a seamless checkout process and help you understand them better.

Trained employees:

Having the right staff members is a blessing, but you need to work hard for it. Apart from being friendly and helpful, your employees must also recognize your clients' tastes and preferences so they could offer them better deals. This increases customer satisfaction and your profits as well. Knowing how to interact with shoppers properly is the key here. There should be a balance between being friendly and overdoing it. 

Store setup:

One of the crucial aspects of the success of your thrift shop is its setup, starting with the layout. It must be spacious enough to avoid overcrowding and allow customers to take their time and explore every corner of it. You also need to make sure the whole store area is spotless. Many people still believe that thrift stores are dusty old places that look like they've been abandoned. In reality, thrift shops are similar to most retail spaces you could think of. The easier you make it for customers to roam around the store, the better for you, as they would never miss on something they might be interested in buying. 
When it comes to running a thrift store, no additional effort is in vain. Your profit will always be in direct correlation with the inventory you have and the high level of service you provide your clients with. 
Benefits of Using a Thrift Store POS System
There are similarities between retail businesses and thrift stores, but the latter have differences that make this niche unique in more ways than one. The variable inventory and unusual supply chains sometimes used are among those differences. All of them combined would make it harder to run when compared to the typical retail space. This is where thrift store POS systems come in handy. 
There is no doubt that having software capable of helping you organize your excessively random inventory is more than welcome. A thrift store POS system is exactly that. It's not only capable of accepting payments, but it's also able to help you monitor and track sales, inventory, schedules, and employee performance. This is a must-have set of tools if you want to lower your costs and maximize your profits.
There are lots of ways to attract custome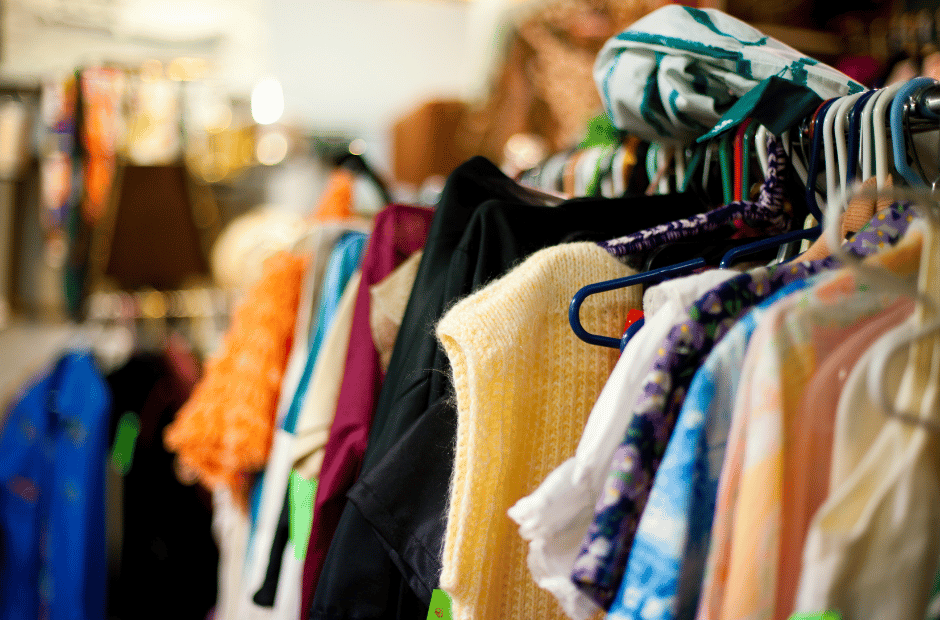 rs to your thrift store, and promotions and discounts are among them. Having priced everything in the best possible way doesn't mean that's enough effort in terms of pricing. You need to be flexible enough to offer discounts and promotions, why not even loyalty programs. Due to the nature of thrift stores, organizing discounts can be a challenge. Thankfully, a proper thrift store POS system will easily handle all types of discounts depending on aspects, such as membership card priorities, for example.
Due to the nature of a thrift shop's inventory, every item in it would need an individual tag, barcode, or QR code. Again, your thrift store POS system is capable of quickly organizing the inventory and updating it after you make a sale.
If you have more than one location or an additional online store, the best thrift store POS system will help you keep pricing consistent across all your sales channels.
A lot of thrift store businesses rely on donations, especially if they're part of a foundation or a nonprofit. This requires advanced inventory management software. Luckily, modern thrift store POS solutions are exactly that. These systems can automate the donation process and allow you to add every single item with greater ease compared to doing it manually. The software will also help your employees with generating and printing price tags.
Having the right thrift store POS system by your side will also result in reducing manual labor a lot, as well as making mistakes. But this is not the most important benefit of using such a system. This type of software will help you maintain a clean inventory with no hard-to-sell items clogging your storage area. This is possible thanks to the analysis the software is capable of, based on collected sales data. Such history reports will reveal the preferred items, the bestsellers, and your clients' preferences.
How To Sell Things To A Thrift Store
So now let us consider the other side of the picture. So you now understand how it works and, essentially, how thrift stores get their inventory. And you are thinking how nice it would be to also send out your unused items like clothes, furniture, and electronic gadgets. But you don't know how to go about this. 
One thing to note here is that thrift stores do not buy items. This is because, by their very nature, the items they get are used, and as such, they are simply voluntary donations from individuals. And thrift stores also are not entirely focused on profit, although the little profit they make helps manage the business. So essentially, you can only give out your used items.
All you need to do is look around your neighborhood for charity organizations as most of these usually have thrift stores where they sell used items in order to raise additional revenue that goes into running such organizations. However, if you feel your item is rare and should fetch you some few bucks, then you can consider taking it to an antique shop.
Valuable Items To Look Out For In A Thrift Store
A thrift store has the potential to be a treasure trove of valuable items and this is because different items are sent in from different individuals. However, you must have an eye that can spot rare and valuable items within an entire pile and the patience to rummage through large piles. Some valuable items you should be on the lookout for in a thrift store include: 
Vintage and retro items
Luggage and trunks
Designer clothes
Vintage electronics
Jewelries
The Conclusion
Thrift stores have been around forever, and there is no sign of them ever going out of fashion. They have come a long way, too, and it shows. These establishments now benefit from all kinds of technological advancements. The most significant among them is the specific thrift store POS: a system that's capable of helping you run your thrift shop better and easier, resulting in higher profits and lower costs.
The important part of running a thrift shop comes down to good inventory, quality goods, better-than-average condition of most of your stock, and great customer experience. You will manage to retain more clients by introducing a strong, fair pricing model that will help them see the great price/value ratio you have created.
Providing the best customer experience to shoppers in your thrift store would be impossible without a fitting point-of-sale solution. It will help you plan ahead with greater accuracy and avoid having the wrong items in your inventory.
FAQ
Does the quality of goods in a thrift store matter?
Except for antiques and certain collectibles, the quality of the items in your store should be excellent or even mint. Your clients would be looking for good condition and low prices.
How can a thrift store POS system help you run such a business better?
A thrift store POS solution will allow you to manage your inventory from the moment you add items to it to the point when it's sold. Monitoring your inventory is a must if you're running a thrift shop.
What do customers care about the most when they visit a thrift store?
The most important aspects of running a thrift store is having a great selection of items, competitive pricing, and a well-organized location.
What is the easiest way to price thrift store items?
When you need to set the price of an item you just added to your inventory, you should either compare it to similar items sold online or take it to a specialist.