(Last Updated On: 07/31/2022)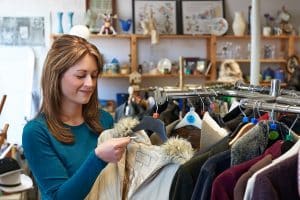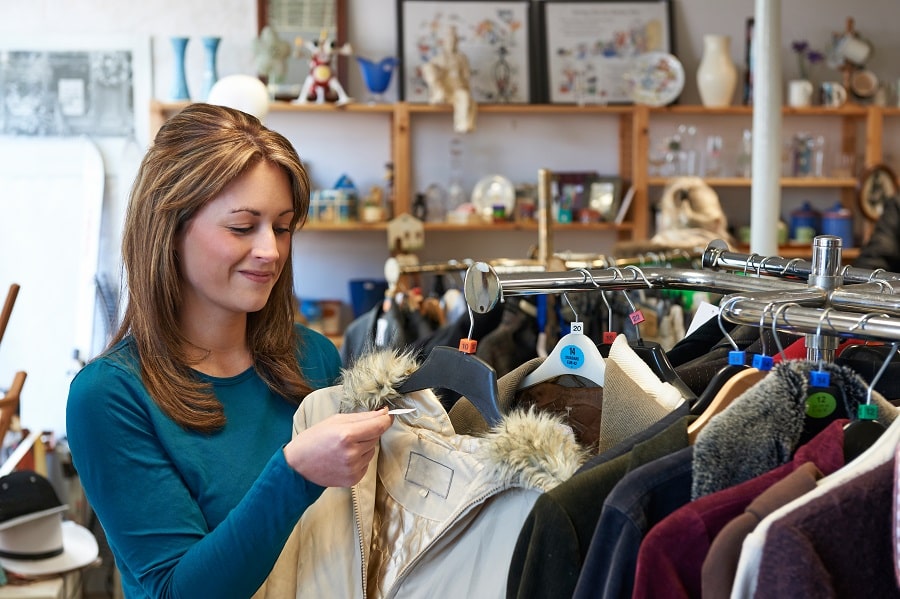 If you own or manage a thrift shop and want to increase your sales and manage your shop efficiently, consider buying a POS system that has thrift shop specific features.
Thrift Shop point of sale systems aake your business run smoothly. They offer integrated email marketing, accounting, customer management, employee management, and more.
Based on our research, the best thrift store pos system is Microbiz POS system. This thrift store POS system is affordable, and has impeccable customer support. If you want to review all of the top thrift store software options, continue reading below. 
Top Thrift Store POS Systems
| System | Cost | Monthly Contract |
| --- | --- | --- |
| Bepoz | $69/Month + | No |
| Microbiz | $60/Month | No |
| AccuPOS | $29/Month | No |
| ThriftOS | $40/Month + | No |
| Rapid | N/A | N/A |
1. Bepoz POS – Best Thrift Store POS, Overall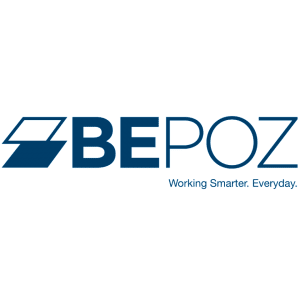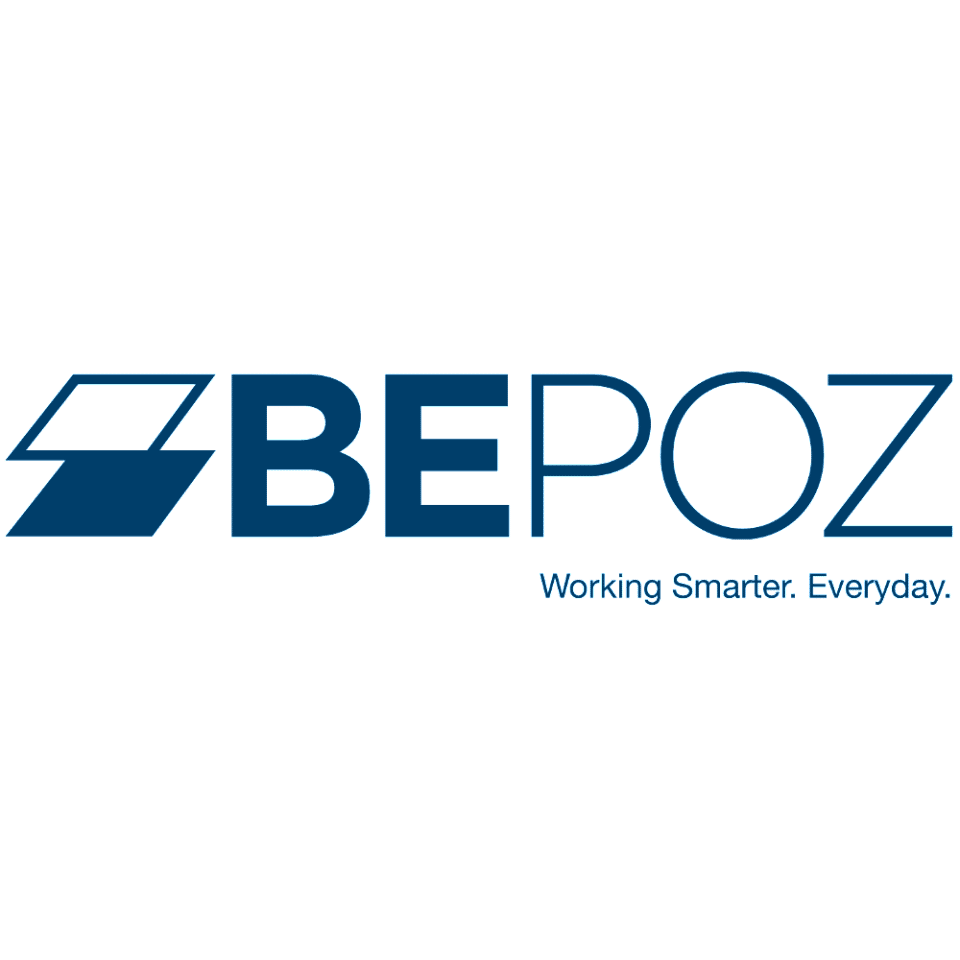 Bepoz is very well-known for its fully customizable user interface and simple pricing. Other than that, the Bepoz POS system offers a robust inventory management, easy loyalty program management and multi-location support. 
Bepoz is best suited for a mid-sized to large-scale thrift shop. It does have the capability to serve almost any type of business, however. Additionally, the POS system can be as simple or complicated as you wish. 
Compatibility
Unlike most POS systems on the market, Bepoz is Windows-based. This may not work for you if you're a loyal Apple or iOS user, but Bepoz has said they can install a server that will allow the POS system to run on iPads. 
Additionally, Bepoz is currently developing apps for Android and Apple and can run a variety of operations on iOS in Australia. 
Pricing
Bepoz pricing is very simple. They are currently in the process of switching to just a single price plan. They are doing this due largely to the fact that most of their clients end up upgrading to their Corporate plan once they are introduced to the available options. 
Right now, the Corporate plan is $199 per month for just one station and $49 for each added station with no long-term contract. 
Ease of Use
Since Bepoz's interface is 100% customizable, there is an open API that allows clients to make their POS system unique to their own needs. Given that this system is very easy to operate and train new employees on, thrift shop owners will appreciate this system. As any business owner knows saving time leads to larger profit margins. 
Superb Inventory Control 
Inventory management is what a lot of people look for in a POS system. With this POS system, you can create purchase orders, enter invoices, track items you aren't selling, and so much more. 
The system can also analyze which items are selling well and which ones aren't. Additionally, you will get a Smart PDE that can be plugged into computers and downloaded. There is also a built-in scanner that allows you to scan inventory, assign barcodes, enter stock counts, and more. 
Multi-Location Capabilities
With this feature, managers and owners can access the sales or inventory information from anywhere they have internet access. You can send messages to employees at different locations to let them know what item promotions to advertise. 
Customer Loyalty Programs Made Easy
The Bepoz POS system has the ability to keep as many customers as possible with its rewards system creation. Customers can reach certain levels, giving the incentive to return to your store. 
The customer loyalty programs are perfect for those who frequently visit your store. Once they start gaining incentives, they'll tell their friends and family about it and they'll hopefully begin visiting your store. 
Gift Cards & Certificate Creation & Management
Bepoz can create gift cards on its own or integrate with third-party gift card systems. It can also manage balances across multiple locations. Gift cards and certificates are a great gift for people who love to thrift shop and the fact that you don't have to create them or keep track of them makes your business run smoothly. 
Email & Marketing via Text Message
If you're big on marketing, this POS system can store and manage all customer information and place emails and text messages automatically to a specific group of people. Messages can also be sent to employees remotely. 
Inventory Reporting & Analysis
Bepoz has the technology to analyze your reports and give you recommendations as to what to do with your inventory such as change costs. There is also an audit suite available. 
Sometimes it's hard to tell what exactly is coming and going from your store. The inventory reporting software will let you know if something isn't selling and you can change the price from there. 
Customer Service
Bepoz offers 24/7 emergency phone support and has technicians available around the clock. The customer support is quick and helpful, but it has been reported that emails take more than the promised one-day response. 
Security
To prevent theft and fraud, employees are given a PIN, card, or they can scan their fingerprint to gain access to the POS system. Some features of the POS security include: 
Compulsory drawer close

Blind drops

Audits & Alert logs

Security camera integration
Overall, Bepoz is an impressive POS system. There are some fantastic customization options and it's very user-friendly. Their back-end features are great, but they can be a little unwieldy at times for a smaller company.
They are also slacking when it comes to customer service. Overall, their POS software has a reasonable price point and they are well worth taking a look at. 
2. MicroBiz POS – Best POS System For Small Thrift Shops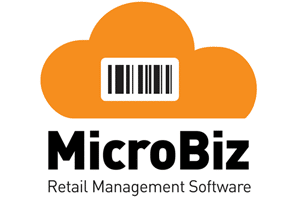 MicroBiz is a POS software that is specific to those selling clothing, pet supplies, bikes, and sporting goods.
The system can sync in-store and online inventory in one area so retailers can have the updated inventory always available.
Additionally, MicroBiz can integrate with e-commerce platforms. MicroBiz is best suited for small to mid-sized retailers. MicroBiz is a cloud-based system that can be used on iPads, Macs, and PCs. This is much different than the Bepoz that only uses one platform right now. 
Pricing
Unlike Bepoz, MicroBiz offers a variety of pricing options based on what you need. You can choose a $60 per month plan for our first register and extra registers cost $30 per month.
You can choose a multi-store plan for $90 per month for the first register, $60 per month for an additional store, and $30 per month for additional registers. 
There are also annual plans available starting at $600 per year for the first register and an extra $300 per year for an additional register. You can also obtain a $900 annual multi-store price for the first year and $600 per year for additional stores as well as $300 per year for an extra register. 
MicroBiz is unbelievably easy to use. It has software that is designed to automate manual tasks that can be very time consuming for independent retailers. 
Speedy Register Transactions
With this system, you can quickly ring up sales using quick keys, bar codes, and more. There is also an integrated payment processing speed checkout process and an automated register close-out process.
You can also transfer items across all store locations. This is perfect if you own multiple locations and need to share information. The only issue with register transactions is the payment processing time, which seems to be a little slower than other POS systems. 
Automated Store Operations
With the automated store operations feature, you can use barcodes to pon price labels, invoices, claim tags, and more. There is also a wide range of reporting tools as well as a free internal gift card manager. You can also create discounts or promotions across brands, categories, and vendors. 
Customer Management Tools
With the customer management tool, you can view inventory from other locations, create customer lists for email marketing campaigns, and you can even offer specialized customer–based and quantity based pricing. 
Inventory management Tools
With the inventory management software in the POS system, you can create purchase orders using automation tools, integrate with Magento e-commerce, and it supports multiple vendors. 
Superior Customer Service
You can contact MicroBiz with technical support issues Monday-Friday from 8 a.m. to 7 p.m. EST except for holidays. You can also submit a support ticket on their customer support page. There is also an online knowledge base available for you. 
Additionally, they have a live chat support feature that you can use to contact somebody immediately and an email address you can use if you aren't in a rush. For cloud-based technical support, they have the same options as their regular customer service support issues. However, they are available earlier in the day, which is from 7 a.m. to 4 p.m. EST. 
MicroBiz is definitely a great option if you are a smaller business with no experience in POS software technology. They have excellent customer service reports and multiple ways you can contact them with your issues. 
Their regular customer support issues have different times than their cloud-based support as to not clog up the system with one or the other. It doesn't have as many fancy features as some of the other POS systems, but that's why it's better for smaller businesses. 
3. AccuPOS – Thrift Store Software With Accounting Integration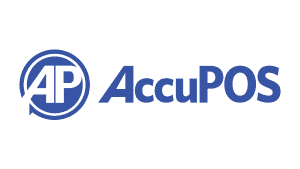 AccuPOS is an application that can integrate with QuickBooks, Sage50, and Sage 100 ERP. This allows you to eliminate manual double-entry. With all of the applications available on 
This thirft store point of sale system can receive and adjust inventory, create customer loyalty programs, issue gift cards, and more. This is a great innovative software and only one of the few that is compatible with QuickBooks and Sage. 
Who Is It Suited For?
The AccuPOS is an all-for-one system meaning it's well suited for small, medium, and large companies. This is especially true since it integrates accounting services, but you have to purchase a more expensive plan to obtain it.  AccuPOS is compatible with Android devices and PCs that utilize the Windows operating system. 
What Does Pricing Look Like?
There are currently two pricing plans available, three if you include the free trial. You can obtain a free trial to try out the software. After that, you can choose between $50/month or $79/ month. 
For $50/month, you can get a variety of features including software updates, expert phone support, remote desktop sessions, and more. The $79/month plan gives you all the features of the $50/month plan, but with accounting services included. 
Is It Easy To Use
This platform is rather simple to use with a friendly user interface. You can have the freedom you need while running your thrift shop to quickly navigate the screens at lightning-fast speeds.
Furthermore, the POS is completely customizable and you can divide hotkeys and buttons into easy tabbed menus. You can color-code these as you wish. 
Payment Processing Made Easy
Unlike the other POS systems, AccuPOS does not offer in-house payment processing. There also isn't a ton of information on the website regarding which payment processors are compatible. According to multiple user reports, Mercury Payment Systems is who AccuPOS uses and you will have to work with Mercury to acquire an account for your POS system. 
Integrated Accounting Software
The accounting feature is what AccuPOS is most well-known for. Their system is designed to close that gap you see with other systems between your POS and your accounting software. 
This is because AccuPOS reports the details of your sales to your accounting software automatically. This is the only POS system that does this. The main benefit of this is that your POS alters your accounting process to eliminate redundancies. 
Ability to Create Loyalty Program
As with the other POS systems, AccuPOS gives you the ability to create loyalty programs. You can offer customers points when purchasing items and you can communicate with them through email marketing programs. Additionally, you can order gift cards from AccuPOS and manage them and their balances directly from the POS. 
User Friendly & Convenient Mobile App 
With AccuPOS, you can download a mobile app that gives you the ability to access your POS information right from your Android device. You can also get a mobile credit card reader so you can accept payments on-the-go
Top-Notch Security
With a good POS system, you'll want great security features. AccuPOS complies with EMV and PCI. You can obtain the PCI compliance for free and all it requires is a scan of your system. 
Customer Service
You get 24/7 phone support with the purchase of your POS system and software. There is also a place on their website where you can submit a claim ticket. If you have a technical problem, there is a help center and a blog that may be useful by providing you with tips for your POS system. Unfortunately, unlimited customer support will cost you $64/month on top of everything else. 
Taking everything into consideration, it seems that this would be an option for those who are new to the POS game. It's got limited features, which would probably benefit a very small store or a business that doesn't need all of the fancy features that a company like Bepoz offers. This is definitely a POS for those who would like their accounting services at their fingertips. 
4. ThriftOS – Most Affordable Thrift Store POS System
There aren't many POS systems that are designed specifically for thrift shops, but ThriftOS is. In fact, it's the only POS software designed for thrift shops. With Thrift OS, you can easily manage and create production items, utilize its powerful reporting, and enjoy its easy-to-use cashier module. ThriftOS is specifically for thrift shops, big and small. 
Pricing
There is no pricing available directly through their website, but based on some research that was done, it seems that it starts at $40/month for the software. This does not include the purchase of the POS system itself. 
Easy To Use
From everything we have seen based on user reviews, it seems that the POS system is very simple to use and it's overall very accurate. The ThriftOS POS system is essentially there to boost sales, donations, and optimize inventory. It greatly helps to cut losses and costs. 
Tools For Loss Reduction
The ThriftOS loss and shrinkage reduction feature makes it so that your store has item verification and improved pricing. Some systems will guess a discount price whereas this POS system will precisely calculate the discount. 
A guessed discount can add up to many inconsistencies and losses. Additionally, accountability will be improved because the payments will be tied to the cashier responsible for the register at that time. If you own multiple thrift shops or have more than one employee, this can help clear up discrepancies that may arise easily and quickly. 
Cashier Management Tools
This POS software has many simplified tools that can give you a better overview and control over cash operations. There is also plenty of clock in/out capabilities. Additionally, there are sales contests and incentives and multi-level security authorizations. 
Easy and Quick Payments
ThriftOS uses one of the largest payment processors in the nation known as Heartland Payment Systems. Additionally, they work with Signature Pads from Equinox. Their card payment processing is the most secure and efficient out there. 
Moreover, they offer Apple Pay, which is a standard feature and won't cost extra. This is a feature none of the other POS systems offer right now unless you purchase a separate device. 
Efficient Production Software
ThriftOS gives thrift store owners an efficient way to track production efficiently and effectively. It reports sales, progress, and performance of staff. Additional features include but are not limited to: 
Holdbacks

Storage

Encrypted PIN entry

Instant scanning

Set colors

Markdowns

Voids

Manual discounts

SKU's

Quick tender buttons

VIP cards
Great Security 
ThriftOS is PA-DSS compliant and includes PCI compliance. Additionally, the information sent to the processor is encrypted, which is one of the most secure processes available. 
Final Thoughts
This POS software company seems to hold back some of their information. We couldn't find direct information about pricing or customer service. There is a number at the bottom of the website, but that's about it.  Furthermore, they don't have accounting software connected to their system as the others do. 
They do seem to have a pretty solid system for a more affordable price than the rest though. If you are looking for a simple system just for your thrift store that requires little training, then this would be the best option for you. If you are looking for something more advanced with integrated accounting, consider Bepoz or AccuPOS. 
5. Rapid POS – Best Thrift Store POS For Multiple Stores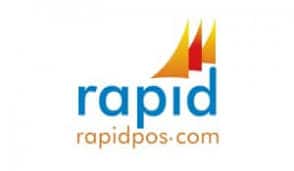 Rapid POS provides users with POS software, hardware, training, support, installation, and support for many stores across the U.S. Whether you have one location or multiple locations, Rapid POS has a solution for you.
The POS system is ideal for any setting, especially a thrift shop. Rapid POS is best suited for large and smaller thrift stores. 
What Is It Compatible With
Rapid OS POS system can be used on Windows, iPhone, iPad, Android, Cloud, SaaS, and web-based. 
Pricing 
Unfortunately, there is no pricing available on their website. They require you to request a quote and they will give you a price based on your specific needs. 
Ease of Use
Rapid OS POS system offers its users enhanced simplicity and a cloud-based POS register as well as an e-commerce website and an inventory management solution. You can run it from almost any Android, Mac, Windows or iPad device. The interface is user friendly, especially after you've had some training. 
E-Commerce
Online thrift stores aren't a very convenient way for customers to shop. However, it does provide an extra income stream for the store. The POS system can develop an e-commerce website for your store and integrate it with the POS system. Furthermore, you can then manage both online and in-store pricing, inventory, sales, discounts, and promotions. 
Multi-Store Support
Another notable feature of the Rapid OS POS system is multi-store support. As your thrift shop grows, your POS system will let you add new locations to the system. You can then consolidate reports for the entire business and you can then manage all business from a single point. 
Inventory Management
 Inventory in thrift stores is a little different from what you will find in other retail stores. This POS system features automated inventory management tasks. If you run a larger thrift store with a lot of inventory, you will definitely need some kind of inventory management.   
Additional features include but are not limited to: 
Loyalty program

Customer account profiles

Retain POS

Returns management

Electronic signature

Discount management

Commission management

Barcode scanning

Live online training

In-person training
Customer Service
As with the pricing, customer service information wasn't readily available, but what we could find, they offer 24/7 live representative help. As a store owner with a new POS software, customer service is a must. 
The Verdict 
We are going to be honest. We don't think this is a good system for a thrift shop business. It reportedly has many glitches and the software updates can cause issues. Sure, it does have some noteworthy features such as the e-commerce factor, but there are just too many voids and issues that steer us away from suggesting this software. 
Buyers Guide: What To Look For In Thrift Store POS Systems
A thrift store is a place for individuals to go when they are looking for something unique or are just looking for a great deal on a gently used pair of shoes. 
In today's economy, people are always looking for a cheap alternative to the expensive item they have been eyeing in the retail stores. To some, thrifting is a sport and they will travel near and far on the hunt for unique items and stellar deals.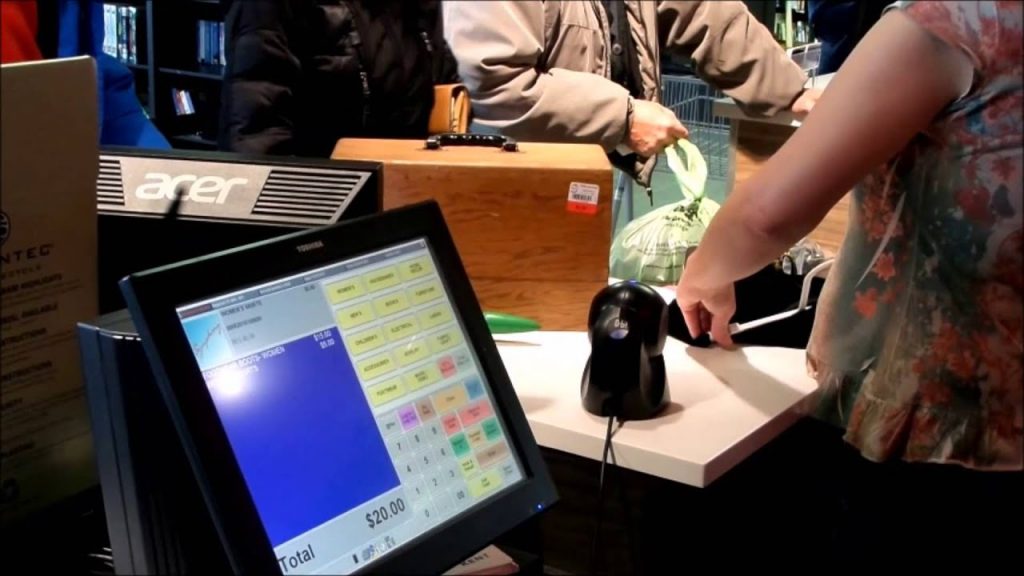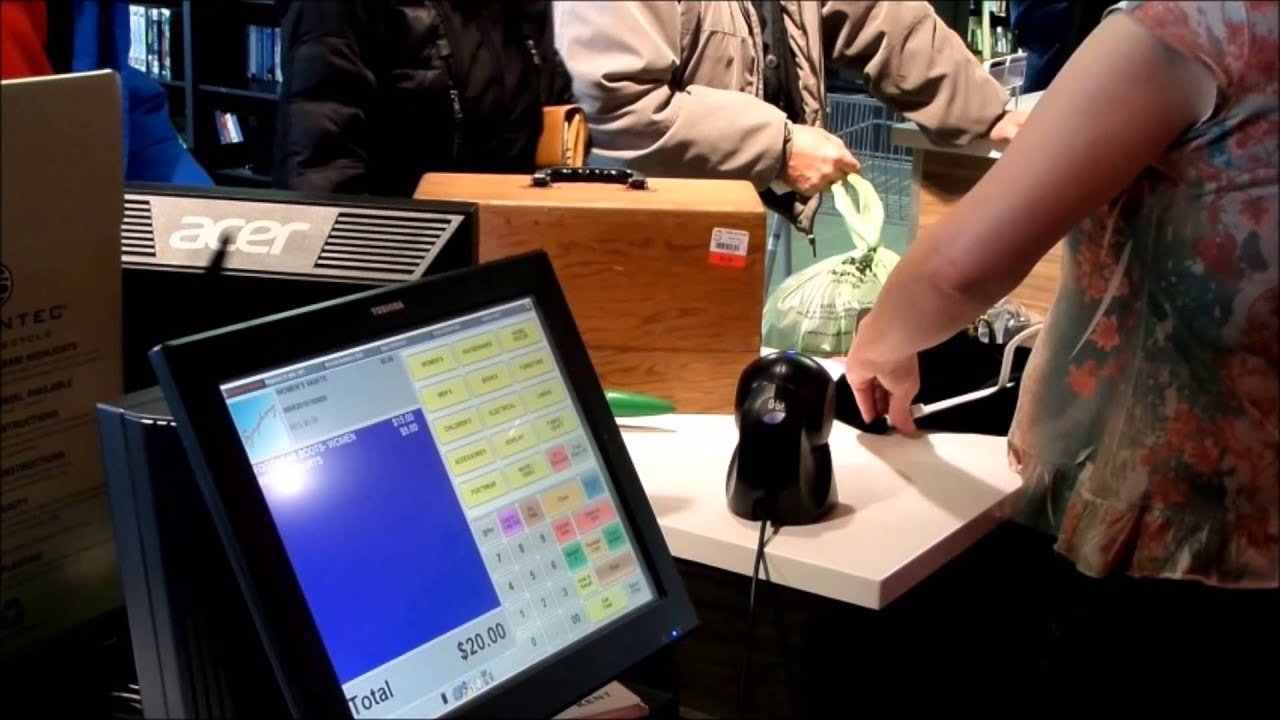 So what does this have to do with the point of sale systems for your thrift store? Well, since a POS system can keep track of all your inventory, you can better manage your thrift shop. People want to see an organized shop rather than a disorganized shop because they can sift through your items with ease. So what exactly is it that you should be looking for in a POS for a thrift store? Let's take a look!
Member Loyalty Programs
If you are part of a loyalty rewards program through a company like Starbucks or Dunkin Donuts, then you're aware of the perks it offers. You may receive birthday coupons, sales information, or promotions through the program.
 If your thrift shop is home to frequent visitors, then they may be even more inclined to visit if your POS software sends them rewards after they sign up. 
With your thrift store POS software, you can easily program it to automatically send coupons and more to customers who sign up. This could range from discounts to free items during a specific timeframe you choose. 
On-The-Go Use
If your thrift shop frequently has outside sales or travels for special events, you certainly can't take a regular cash register with you. It's bulky, heavy, and just shouldn't be handled. When mobility is incorporated, it means that employees can interact with their customers easier. 
They can remove themselves from behind the counter and help a customer on the sales floor or outside. This is a massive advantage to POS systems. They generally come with a mobile function that allows you and your employees to interact with customers on-the-go. 
Sales & Promotions Made Easy
If you were to walk into a large thrift store chain, you may see that they have a promotion going on for certain days. A blue tag may mean 20% off an item that has a blue tag on it and a red tag may mean you would get 50% off one item. These promotions are what draws in a crowd.
If this is something you are currently doing or are thinking about doing without a POS system, it can become quite complicated if you have multiple promotions going on simultaneously.
A Thrift shop POS system can assist you in managing multiple sales and promotions. Additionally, it can keep track of member and non-member pricing, mix and match, quantity discounts, and so much more. 
One more thing to mention is that POS software can keep track of all bar codes and price tags. You have the ability to generate tags and shelf labels through the system directly so entering the items in is an easy task. 
Managing Your Inventory
With any store, managing inventory is a must. This is especially true for thrift store inventory because most of the products are donated. There's no knowing what's going to come through your thrift shop doors and depending on what the item is, the inventory can range from knick-knacks to furniture. 
This is why no ordinary POS system is going to cut it. Rather, a POS system specifically for a thrift store is your ideal solution. 
A thrift store oriented POS system allows you to track your inventory flawlessly. You can keep track of what is coming and going and you can categorize multiple items. 
Whatsmore, you can choose to have reporting capabilities, which keeps track of sales, donation trend monitoring, mobile reporting, and more. This will show you what people are looking for, what you should discount, and exactly what is coming into your store at all times. 
Consignment Software vs Thrift Store POS
Before we get into the software portion, it's important to understand what the difference is between a consignment store and a thrift store.
Above all,the features that come with thrift shop POS systems are much simpler than consignment POS systems. Consignment POS systems are based more on legality and keeping the business legitimate to avoid fraud. 
First, consignment stores are very choosy when it comes to what they accept and what they will sell. There are some consignment stores that only sell designer items. When they receive an item, they have to split the profits with the garment owner. Today, most consignment shops will pay the owner for their garment and sell it at a higher price than what they bought it for. 
On the other hand, a thrift shop utilizes donations to make a profit. Those who donate their items do not get paid for them and the thrift shop then sells the items for a very low price. If customers are light on cash, they will be more likely to walk into your thrift store than the consignment shop that only sells Coach and Prada bags. 
Consignment Software
Consignment software is a tool that is specific to consignment stores and pawn shops. It comes with inventory tracking and auditing tools to help the business run easily. Pawn shops have very strict regulations when it comes to documentation.
 All of this information can be added to the consignment software for easy customer access. Additionally, consignment stores and pawn shops have the same ledger and payroll as general retailers. Both require accounts payable, customer information, and inventory. 
One key difference between a thrift shop and a consignment shop or pawn shop is that the customer may want their item back after they have sold it. This is where inventory tracking and auditing tools within the POS software are of concern. This is more strict for pawn shops, but consignment shops have similar record-keeping tasks.
A typical consignment store typically doesn't buy inventory. They will hold the item until it sells and then pays the seller, but this can be different for other consignment stores. For the latter, the POS software needs to have inventory tracking software that links owners to the items they sold to the consignment store and then will automatically determine the percentage the seller receives. 
Some common features of Consignment software include: 
ID Scanning

Commitment to pay scheduling

Customer payment calculation

Customer tracking history

Unique inventory items

Inventory disposition

Employee audit control and inventory

Inventory authentication

Security system integration

Messaging integration

PATRIOT Act Anti Money Laundering reporting (Pawn Shops)

Support for IRS Form 8300

Law enforcement reporting
Thrift Shop Software
 A thrift shop relies mainly on donations from customers. The owner of the items does not receive compensation from their donations. This is much different from a consignment shop that buys gently used items and resells them at a higher price. 
Since there is more to keep track of with a consignment or pawn shop, the fees are much higher for software than it would be for thrift store software, which is a huge advantage for you if you own a small thrift shop. 
Thrift Store POS software may not have as much to keep track of like a consignment store, but it does have special features that a consignment store system would. Check out some of these key features of thrift store POS systems: 
Price labels with bar codes

Auto SKU generator

Markdown management

Advanced filterable product search

Create/update products via CSV file import

Product images

Multi-dimensional matrix inventory grid

Sales commissions

Group pricing

Group discounts

Email marketing

Item and transaction discount

Phone orders
Conclusion
As you can see, there are plenty of great POS software options out there for your thrift store. We didn't find a free thrift store POS, but we have reviewed the top five choices and are confident that Microbiz is an affordable POS system you should consider for your thrift shop due to its notable features, ease of use, and customer service.