(Last Updated On: 02/12/2023)
Written by: Software Expert Hamza Shahid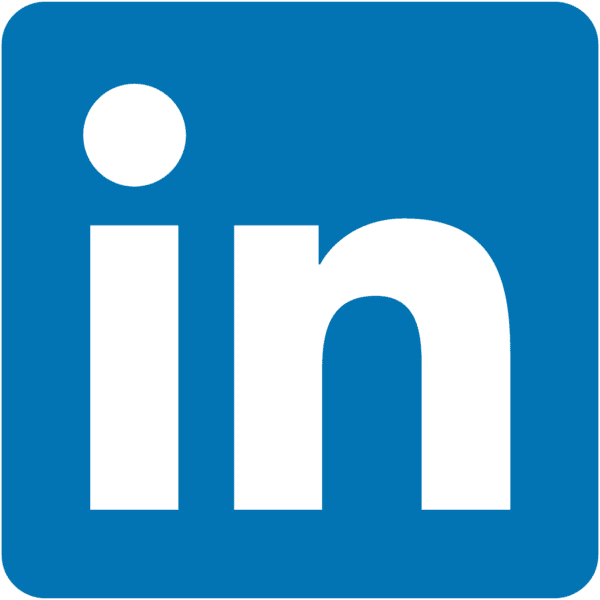 Affiliate Disclaimer: Our product review team dedicates hours of research, fact-checking and testing to recommend the best solutions to business owners. We earn from qualifying purchases through our links, but this does not influence our evaluations. Why trust our reviews?
Elo POS software features sleek touchscreen displays and an open architecture platform, compatible with Google Android, Apple iOS, and Microsoft Windows operating systems. The open architecture hardware also supports a vast array of existing POS software solutions.
You may also be interested in: The 5 Best Touchscreen Cash Registers
The solution is renowned for offering remarkable shopper engagement at the point of interest and supporting new payment methods. Throughout this Elo POS system review, you will learn what exactly makes the solution exceptional. 
Don't have time to read this whole review? Skip ahead to: 
Elo Touch POS Software – Overview
Founded in 1971, Elo Touch is a former subsidiary of Tyco Electronics Corporation, which was founded in 1941 and has a multibillion dollar market cap. In addition to touchscreen components, monitors and all-in-one touch computers, Elo manufactures touchscreen components and monitors. With offices in Europe, Latin America, Asia and the Pacific region, Elo has headquarters in Milpitas, CA. In Belgium, Yokohama, Japan, and SuZhou, China, the company has manufacturing and research and development facilities.
During his lecture at the University of Kentucky in 1971, Dr. Sam Hurst developed a touch sensor. The university patented it, and it was dubbed the Elograph. As one of the 100 Most Significant New Technical Products of 1973, it wasn't a transparent touch screen like todays, but it was a significant development.
Elo POS Software Solutions is a leading global supplier of touchscreen components, touch monitors, and all-in-one (AiO) touch computers. Elo touch solutions can be customized for digital signage, retail, point-of-sale (POS), hospitality, medical/healthcare IT, industrial, and consumer applications with multiple touchscreen technology options, including surface acoustic wave (SAW), resistive, projected capacitive, acoustic pulse recognition (APR), infrared (IR), and optical.
Elo POS System Options Compared
| | | |
| --- | --- | --- |
| Elo POS Software Solution | Connectivity | Screen Size Options |
| Elo Play Point | Built-in Wi-Fi 802.11 b/g/n/ac with 2.4Ghz and 5Ghz support, and BLE 5.0.  Serial, USB and mini-HDMI ports | 13-inch PCAP TouchPro Display |
| X-Series Touchscreen POS | Wi-Fi 802.11, Bluetooth 4.0, and wired Ethernet connection | 15-inch, 17-inch and 20-inch screen size options. |
| E-Series AiO Touchscreen Computer | Two serial ports, four USB ports, and an additional VGA output. | 15.6" diagonal, Active matrix TFT LCD (LED) display |
| Elo I-Series Touchscreen Terminals | Elo Edge Connect system | 10-inch, 15-inch, and 22-inch TouchPro PCAP touchscreen display options |
Elo POS Salient Features
Since Elo invented the touchscreen over forty years ago, every 57 seconds an Elo touchscreen is installed. Elo provides state-of-the-art POS systems, displays and tablets that make payments easy and shoppers enjoy using them. More than 20 million Elo systems have been installed in over 80 countries. 
Elo touch is widely renowned for its innovative touchscreen monitors. However, the company has a new family of POS terminals, interactive signature devices and wide-screen display solutions to offer. All Elo hardware solutions feature open platform architecture. 
As such, they can work with almost any POS software. The solutions also feature a compact and stylish design to fit in various business environments. They have been proven to boost shopper engagements and enhance customer service in different industries.
Pros and Cons of Elo POS Software
Pros
Purpose built for interactivity 

Businesses can maximize operational efficiency

Manage inventory

POS Touch Screen Monitors

Powerful mini PCs
Cons
Elo LCD touchscreen monitors have a particularly lower resolution than some of the leading POS hardware solutions.
Elo POS Hardware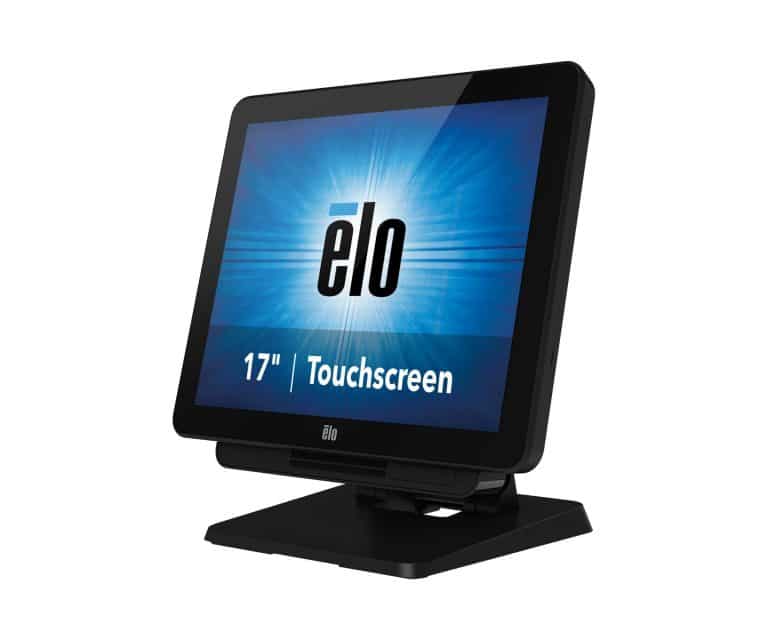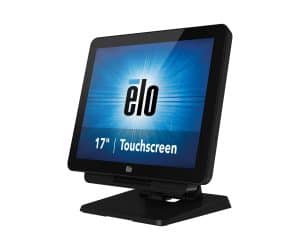 Featuring modern aesthetics, modular flexibility and commercial-grade reliability, the Elo POS Software is highly versatile. Elo Touch POS is designed specifically for point of sale and comes with a touchscreen display from 15 to 22 inches, Intel 8th generation processors and an integrated expansion hub that can connect peripherals – such as customer facing displays, printers, cash drawers, barcode scanners, and scales.
8th Generation Intel Processor

Wi-Fi 802.11 b/g/n/ac supporting 2.4GHz & 5GHz bands

BLE 5.0 for connectivity to 3rd party devices

Windows or Linux – you get to choose

Edge-to-edge glass display with anti-glare for retail interiors

Mounting options include stand mount, wall mount, pole mount

Elo Edge Connect Lets You Do More

Power Supply Included

Warranty: 3 years standard
It is a simple and easy-to-use cash register that combines everything a business owner needs for point of sale (POS) into one beautiful and convenient device. Elo PayPoint is a cash register with Chase Paymentech payment processing. All forms of payment can be accepted by small businesses, digital receipts can be sent, customer databases can be built, inventory can be managed, and sales can be tracked.
Intel Core i5-8500T Processor

Wi-Fi 802.11 b/g/n/ac supporting 2.4GHz & 5GHz bands

BLE 5.0 connectivity
16:9 aspect ratio
USB Touch Interface
8GB RAM
128 GB Storage
RJ12 Cash Drawer Port, Honeywell N3680 Barcode Scanner, Magnetic Stripe Reader, Star TSP100III USB Thermal Printer
Warranty: 3 years standard
Elo POS Hardware Benefits
Offers exceptional contrast ratio, a fast response rate, and above-average screen brightness

All hardware solutions feature an assortment of ports for accessories and networking

Features TouchPro® Projected Capacitive touch technology and capacity 

Feature a compact design for reduced footprint

All hardware components are rugged and durable to last in the most demanding environments
Discussed below are some of the leading Elo POS terminal options and their exceptional capabilities: 
Elo PayPoint

These are stylish all-in-one POS register solutions by Elotouch. The solutions are designed to integrate with a flip-to-sign touch screen. Elo PayPoint solutions include PayPoint Plus for Android, PayPoint Plus for iPad, and PayPoint Plus for Windows. 
All of them are meant to integrate seamlessly with various accessories and peripherals, including barcode readers, receipt readers, cash drawers, and customer-facing displays. The solution will offer you a single POS register device that is suited for specialty retailers and foodservice establishments.  
Not only does this solution allow you to capture digital signatures, but also features an array of capabilities, including: 
Rotating Display Head 
Engage your customer by offering them enhanced control over their transactions. The hardware solution features a rotating display head, allowing your customers to take part in loyalty programs, view their purchases, and sign to complete their transaction.
In this regard, the clerk only needs to rotate the display to face the customer, when needed. 
Large Display
Elo PayPoint Plus Register solutions come with a full HD 15.6-inch TouchPro PCAP touchscreen display. This allows for multi-touch responses with up to five touches simultaneously. 
Connectivity
The solution comes with in-built Wi-Fi 802.11 b/g/n/ac with support for both 2.4 Ghz and 5Ghz bands. They also feature BLE 5.0, which supports connectivity to a number of third-party peripherals. 
Additionally, Elo PayPoint Plus is equipped with additional output/input ports, including mini-HDMI and USB for connecting various third-party devices. The various Elo POS registers will offer you a number of options, ranging from scales or a secondary display to NFC and EMV devices.
You may even connect a second cash drawer to your Elo PayPoint registers.
X-Series AiO Touchscreen Computer

The X-series is one of the latest lines of products by this provider. It is an all-in-one touchscreen POS computer. The solutions are powered by a range of powerful processors, ranging from the Intel Celeron Apollo Lake N3450 processor all the way to the Intel Core i7 Skylake processor with Intel® vPro Technology. 
The latter is actually the most powerful processor ever used on any all-in-one POS system yet. X-series POS solutions feature a versatile platform, offering optimal configurability. To begin with, you will have a choice of three screen sizes; 15-inch, 17-inch, and 20-inch touchscreen displays. 
It is suited for use in any retail, restaurant, or hospitality environment. The X-Series is sleek and compact, offering you a wide range of field-installable peripherals, spill-resistant sealing, and a range of input/output port connection options. Other capabilities that make this solution stand out include: 
Powerful and Interactive 
All X-series POS solutions have e modularity as their key capability. As such, you have the flexibility to use the solution to process transactions or as a self-service station in a restaurant. The line of X-Series touch computers can support either installation needs with ease.
At the same time, it will maintain the durability and power to perform in demanding environments.
Customer Facing Display
Customer-facing POS displays are, without a doubt, a critical component to the POS terminal. As such, you need to enhance customer engagement at the checkout with Elo customer-facing display capabilities of the X-series POS systems. 
With this system, you can choose to use flip-to-sign or two displays on a fixed POS terminal. In either case, you will be able to display itemized order information and allow the customers to tip, enter digital signatures, and loyalty program information. 
Elo Edge Connect
Each of the X-series POS solutions is built with transactions in mind. As such they come equipped with the Elo Edge Connect system, allowing you to connect to a wide assortment of the peripherals and options. Whether for staff- or guest-facing applications, you can easily attach any combination of up to three peripherals.
This combination may include an EMV reader, a near-field communication (NFC/RFID) reader, mag stripe reader (MSR), barcode reader, or fingerprint reader. You may attach any of these to the bezel of the X-Series via a universal snap-in connector.
Customizable Configuration
The X-series platform allows business owners to customize the POS system to their specific business requirements. For instance, you may choose the size, operating system, processor, touch technology, storage, memory, and mount to use on each terminal. 
Connectivity 
Elo X-series POS solutions allow for easy connectivity. You may choose to connect wirelessly via the inbuilt Wi-Fi 802.11 or Bluetooth 4.0. You may also connect the system through a wired Ethernet connection. 
E-Series AiO Touchscreen Computer

This is one of the newest Elo touchscreen computer solutions that was but for hospitality environments. The solution packs powerful POS computing and connectivity into sleek, space-saving hardware design. 
It is essentially a commercial-grade solution that offers several widescreen impact display options, all of which have a considerably reduced form factor. The terminal features a rugged design and fan-less operation. These make it ideal for use in any hospitality and retail business environment.
The 15-inch, 17-inch, and 19.5-inch E-series screen options offer top-notch performance within a value-based price. The E-series computers have serviceable internal components, Kensington security lock, and allow for easy mounting with threaded base holes.  
Other aspects you will come to love about this solution include: 
Connectivity
Elo E-series touchscreen POS computers support an array of third-party peripherals through two serial ports and four USB ports. The system also has a second VGA output for connecting a second customer-facing display that may be used for engagement and advertisements. 
Sleek Durability 
The E-Series features a seamless edge-to-edge glass design that is built to last in any business environment while allowing for easy cleaning. The displays feature either AccuTouch® 5-wire resistive or IntelliTouch® zero-bezel surface acoustic wave (SAW) technologies. 
These allow for speedy touch response whether you are using a finger, gloved hand, or just a soft stylus. In any of these cases, you will get a fast, accurate, and drift-free touch experience. The solution also features pure glass construction that allows high light transmission without compromising durability or functionality. 
The I-series Elo touchscreen terminals are some of the most versatile product lines in the market. They are available in white and black color options and offer a variety of mounting options.
These solutions deliver impressive flexibility for rigorous continuous use at the point of sale, in-store international, price-checker, and self-service stations. 
They are perfectly suited for corporate and hospitality environments. It couples a powerful Qualcomm Snapdragon processor to commercial-grade reliability. As such, it is known to perform up to two times faster than its predecessor. 
The I-series stations feature an integrated TouchPro® PCAP 10-touch display, with support for different operating systems. Other aspects that make Elo I-Series POS terminal stand out include: 
Exceptional Performance 
All the Elo I-Series solutions are equipped with powerful processors, which deliver better performance as compared to its predecessor. The I-Series 2.0 for Android option, for instance, is powered by a blazing-fast Qualcomm Snapdragon 625 Octa-core processor.
As for the operating system, each I-Series touchscreen terminal is built to support a specific system. You can choose one with support for iOS, Windows, or Android operating systems, all of which deliver exceptional performance. 
The standard models of the devices come with 32GB of memory and 3GB of RAM, while the Value model offers 16GB of memory and 2GB of RAM. As for the display size, the I-series Elo devices offer three main options: 10-inch, 15-inch, and 22-inch TouchPro PCAP touchscreen display sizes.
Elo Edge Connect
Built with versatility in mind, the Elo Edge Connect solution offers a wide array of peripheral integration options. It makes it easier for you to connect self-order, endless aisle, and collaboration applications as well as a combination of up to four of your preferred peripherals seamlessly. 
This option supports the connection of such peripherals to the edge of your Elo I-series POS screen. You will also have a chance to move or add your peripherals at a later date. 
Enhanced Durability 
The I-Series AiO Touchscreen Signage displays will offer you the quality construction Elo is renowned for. As proof of quality, the devices are backed by a 2-year standard warranty by the manufacturer. You may also extend the warranty to five years. I-Series is a complete solution that features a rugged design for extended durability. 
Elo Touch POS Pricing
Elo touch allows you to tailor your POS system around your business needs. As such, Elo hardware cost mainly depends on what you require. The provider does not include any pricing details on its official website. 
However, reputable third-party sources have revealed that the Elo 22″ AiO Touch Computer is priced at about  $749.99. You should expect to spend a similar amount for the ELO PayPoint Android All-in-One POS System Touchscreen MSR and Cash Drawer solution. 
The ELO X-SERIES 20″ AIO Touchscreen Computer comes at around $1,299.99, while the ELO PayPoint POS ANDROID Complete Terminal is priced at about $1,699.00. Reach out to get an accurate quote.
Final Thoughts
Elo offers a great selection of POS terminals to meet different business needs. Their solutions are software agnostic and applicable in a vast array of industries, ranging from healthcare to retail. Their touchscreen computers, displays, and signature capture devices are some of the most powerful in the industry. 
Despite being powerful, reliable, and durable, the various POS hardware solutions by Elo feature captivating designs. Whether you need a stationary POS terminal or a mobile POS solution, Elo POS terminals are simply the best hardware solutions available today. Check out more details for the innovative Elo POS Software by getting a free quote here.
Frequently Asked Questions
How do you use the Elo Touchscreen Monitor?
To turn the touchmonitor on or off, press the touchmonitor power button once. If a computer module is installed, then the computer module will also turn on with the monitor. To abruptly power off the computer module and touchmonitor, press and hold the touchmonitor power button until the computer shuts off.
Can I load Square POS on Elo Touch?
No, Square POS cannot be used on Elo Touch. Square POS has their own hardware.
Where are Elo POS screens made?
The Elo factory in Suzhou, China is the only one anywhere in the world specializing in the manufacturing of touch screens, ASICs, firmware, and software drivers.
What is an Elo device?
Elo devices are hardware items produced by Elo POS software. Elo POS offers many different hardware options including touchscreen monitors, cash registers, POS terminals, and computers.