(Last Updated On: 10/06/2022)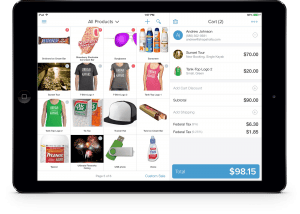 Shopify is one of the best iPad-based retail point of sale (POS) solutions that will help you sell your products both in-store and online.
Processing sale transactions on the Shopify register is rather simple. You only need to select the product, swipe the customer's credit card, and print the receipt or email it to the customer. 
Shopify POS lets you sell a variety of products and services from one integrated platform. It includes mobile devices and software to track sales and customer transactions. The software can also be integrated into third-party applications, such as accounting software. The basic plan is free, and comes with a basic point of sale system, a terminal, and an ecommerce store connection. The Standard and Advanced plans cost $119 and $229, respectively, and add features like customer loyalty and online ordering.
Shopify POS comes with an app that automatically fills up with sales data and product inventory. It allows you to sell an unlimited number of products and manage employee inventory. The POS also offers customer relationship management (CRM) features, as well as a customer database. You can even transfer products from one location to another.
The POS software must also offer security and should allow for tracking of inventory, sales, and other important metrics. The user interface should be simple to navigate. There should be no confusing menus, and you should be able to perform basic functions without reading manuals. For better business performance, you should choose a system that offers flexibility and ease of use.
The Shopify POS app is constantly updated and integrates with your online store. Whether you're a small local retailer or a large chain, the software has the features you need to run a successful online store. The software even offers a CRM system that helps you build stronger customer relationships. Shopify POS allows for multiple payment options, including Apple Pay, Google Pay, and cash.
With this retail management software, all orders and customers will be synced with the online store in real-time. As such, you will not need to monitor multiple product catalogs, inventories, and payment systems for your physical and online storefronts.  
Instead, the system is designed to integrate all aspects of your business into a single, easy-to-use platform. All these and more for an affordable price of as low as $29/month. Throughout this Shopify POS review, you will learn why it is s preferred choice for thousands of retailers today. 
Shopify POS System Alternatives 
| POS System  | Software Subscription Cost  | Customer Support Options  |
| --- | --- | --- |
| Shopify  | Starting from $29/month | 24/7 (Live Rep) |
| LightSpeed Retail  | Starting from $69/month | 24/7 (Live Rep), Online, and Business Hours Call Support  |
| Booker  | Starting from $129/month | Online and Business Hours Phone Support |
| ShopKeep  | Quote-Based  | 24/7 (Live Rep), Online, and Business Hours Call Support  |
Shopify POS System Benefits 
Offers multiple sales channels with support for custom payments 

Shopify offers the convenience of mobile registers 

Allows for easy refunds, store credit, and gift card management

Allows for custom sales and discounts

Automated tax calculations 
Possible Drawbacks 
Though easy to integrate with your Shopify POS, most Shopify templets come at an added cost. They can quickly add up to an unbearable subscription cost for smaller retailers. 
Shopify POS Pricing
With Shopify, you will be allowed to set up your store and pay the software subscription fees later. In this regard, the provider allows you to try the software risk-free for 90 days. During this trial period, you will not be required to provide credit card information. 
The provider does not charge any setup fees, regardless of your preferred Shopify subscription plan. Here are the three main Shopify monthly subscription plans you should consider: 
Basic Shopify ($29/Mo)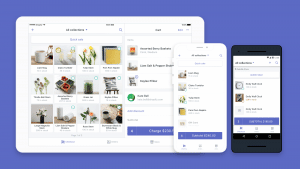 Being the most affordable Shopify retail subscription plan, Basic Shopify only offers basic POS and retail management capabilities.
As such, it is only suited for startup and smaller retail businesses. The plan includes an eCommerce website and a blog and support for unlimited inventory items.
With this plan, you will be able to manage up to four locations from a central location. It supports up to two staff accounts and includes reliable, 24/7 customer support.
Some of the capabilities of the plan include discount codes, a free SSL certificate, abandoned cart recovery, gift cards, and manual order creation. 
Shopify ($79/Mo)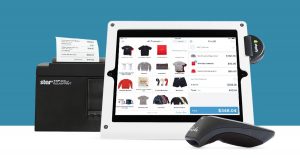 As your business grows, you will need to scale your POS system to accommodate new requirements. For just $79 a month, the Shopify software subscription plan will offer you just that. This plan will offer you Al the features and capabilities of the Basic Shopify plan discussed above. 
Additionally, the provider offers support for up to five staff accounts, up to five locations as well as professional reporting capabilities.
Advanced Shopify ($299)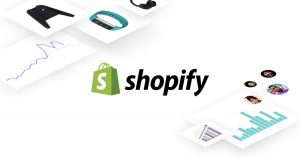 This plan will offer you even more advanced retail POS and management features to scale your business. With this plan, you will get all the capabilities of the two subscription plans mentioned above. The advanced Shopify plan also features support for up to eight locations and up to 15 staff accounts. 
Additionally, you will also get advanced report builder tools, as well as third-party shipping date calculating capability. 
Shopify Plus (Quote-Based)
This is the Enterprise POS solution of choice for a considerable number of multi-location chain retailers in the country. It is only suited for large-scale businesses. Since business requirements at this level vary from one business to another, the plan is Quote-Based. 
Contact the provider directly for an accurate quote of the plan based on your specific POS software and hardware needs. 
All the prices listed in this review do not include state tax. Again, you need to note that the provider offers a 10% discount for annual software subscriptions. If you happen to opt for a biannual subscription plan, you will bet a 20% discount. 
Shopify POS Hardware and System Requirements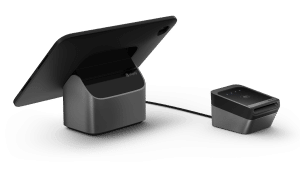 In addition to the exceptional retail POS software, Shopify also offers proprietary hardware solutions. The provider allows you to build a complete point of sale with a wide range of plug-and-play hardware solutions it has to offer. All Shopify POS Hardware comes risk-free with a 30-day free shipping returns accepted. 
You may use the various Shopify hardware components and accessories to customize your checkout counter. The intuitive Shopify Hardware Store makes it rather easy for you to build your own hardware kit at an affordable price. 
For instance, you can get a basic Shopify Retail kit to support your offline and o line sales activities for as low as $229. You will be able to pair your POS system will such accessories as barcode scanners, receipt printers, and cash drawers from the hardware store. 
Shopify POS Key Features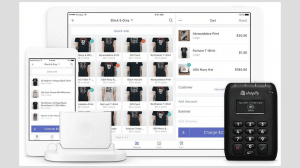 Shopify is one of the based retail POS solutions that can run on iPhones and iPads. This means that you can have a complete POS system on your mobile device.
With this solution, you will have all the capabilities you need to manage both the brick and motor and online stores more effectively. 
The solution comes complete with all the benefits associated with the Shopify eCommerce platform. Discussed below are some of the things that make Shopify stand out from other retail POS systems in the industry:
Back Office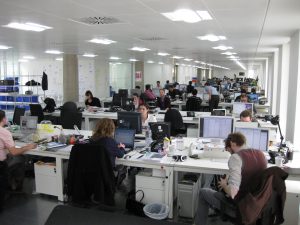 A single management platform that is allows you to access and manage your business remotely I real-time. The Shopify Back-Office portal will equip you with an array of tools to help you sell from anywhere, market your products and services, and manage the business.
Generate purchase orders and transfer stock based on inventory forecasts and performance. It will also offer you unified reporting capabilities that can adapt to changing business trends. The unified analytic capabilities of the software can blend both online and in-store. 
 Other innovative back-office tools offered by Shopify include: 
Custom Permissions – 

gives you peace of mind while delegating duties to your staff and motivating them. This tool also fosters a sense of responsibility among your employees. 

Product Details and QR Codes

– Allows your customers to browse without being disturbed. You may use QR codes to drive traffic to the store, as customers come to learn more about products. 

Omnichannel Selling

– Offer the customers a seamless shopping experience both in-store and online. 
Checkout Tools 
Speed up the checkout process and offer your customers a seamless experience at the checkout point. To begin with, the solution features a customizable Smart grid. This functionality keeps the products, discounts, apps, and features you use most at your fingertips.
The Global Search option allows you to find what you are looking for faster right from the POS register. It delivers search results across products, orders, and customers. With the Shopify retail register, you will be able to customize sales as well. 
In this regard, you may bundle related items or offer discounts on the spot. The system will allow you to configure the prices as you like, without having to keep the customers waiting. Other Shopify Checkout capabilities you will find useful include:
Mobile Checkout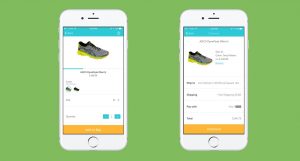 The provider offers a mobile app that transforms your device into a mobile POS station. This way, you can position the register anywhere in the store and right sales from virtually anywhere. With this app installed in your mobile device, you may use the device to scan barcodes for a seamless checkout experience. 
Discounting 
This functionality allows for the creation of promo and discount codes right from your Shopify Admin portal. Thereafter, you can treat VIP customers and other frequent buyers to limited-time promotions that span in-store and online.
Again, the software is capable of implementing percentages as a percentage or dollar amount to entire carts or just individual items. All this is possible from the mobile POS App or the stationary POS register. 
Taxes 
With Shopify, you only need to add the location of your into the POS system to have taxes calculated automatically at the checkout. If need be, you can disable taxes or set up custom taxes for specific orders or products. 
Refunds and Exchanges 
Easily refund past purchases from any of your online or in-store locations and have the inventory updated automatically. This capability also allows you to exchange past orders made online at any of your retail locations. 
While processing refunds and exchanges in your business, you will be able to customize both SMS and email receipts for paperless sales. You may also customize the receipts to include your website URL, promotions, store hour, and policies. 
Custom receipts may also be printed in-store. Again, the system makes it easier for retailers to save and retrieve carts. It features the ability to toggle between live carts to add items on the go.
Shopify Payments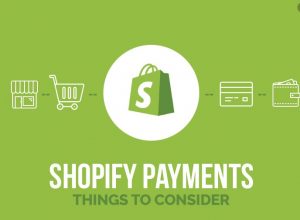 Let your customers pay for their purchases in whichever way they prefer, whether online or in-store. This solution will offer you all the benefits of Shopify Payments built into your POS subscription plan. The provider offers such hardware solutions as external card terminals. 
Such a solution allows retailers to monitor credit and debit card payments through the external card terminals with a third-party payment provider. The system supports all popular payment methods as well as custom payment types like IOUs, checks, and gold coins. 
Other payments capabilities retailers have come to like about this software include partial payments, split tenders, and the low in-person rates for all cards. Shopify Payments will also offer you a number of cash flow management tools. 
Customer Support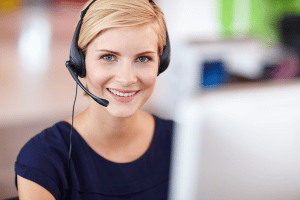 Shopify's customer support is renowned for its reliability. You can count on their support team to be with you every step of the way. In this regard, the provider offers 24/7 support by email, phone, and live chat. Additionally, the provider offers onboarding resources on the Shopify Help Center.
With Shopify, you can get 24/7 customer care from a trained team of account managers. The support team offers multiple channels of help, including phone, email, and chat. They also offer on-demand assistance for site setup, product sales & marketing, theme & app usage, and payment processing solutions.
Shopify offers 24 hour support for all of its users, including those in the US. The wait time for email and chat is listed on the website, and you can expect to wait on average for about 14 minutes. If you have an urgent question, you can also call the company's customer service, which will respond within a matter of minutes.
Shopify offers a variety of apps that integrate with its platform. Oberlo, for example, is a dropshipping tool that integrates with the platform. It offers tools for inventory management, order tracking, and sales tracking, and provides excellent customer support. The Shopify Customer Care team is available around the clock, which is important if you have a business that depends on customer service.
The Shopify customer support team has an extensive database of FAQs that can help you resolve any issues or questions you may have about the platform. They also work to ensure that your website is secure, so you won't have to worry about losing sales or conversions.
Final Verdict 
Shopify offers comprehensive all-commerce capabilities to suit different retail business needs. Shopify brings your in-store and online sales together, offers retailers valuable insights, and speeds up the checkout process.
All Shopify price plans include support for unlimited staff and registers, Smart inventory, in-store analytics as well as Omnichannel Selling capabilities. All these make Shopify a preferred retail POS system for retailers of all sizes and types.