Disclosure: This Website is Reader Supported. As an Amazon Associate I earn from qualifying purchases.
Shopify POS is one of the best-rated retail POS systems.
In this detailed review, we will look at features, pricing plans advantages and disadvantages of using this popular pos system.
The Shopify Brand 
Shopify is one of the most popular online sales platforms around. Since its launch in 2005, it has been a major player in the e-commerce industry.
Shopify app can be downloaded to either your iOS or Android devices.
You can use this app to accept a wide variety of payment and produce recipients- all from the convenience of either your smartphone or iPad.
How Much Does Shopify POS Cost?
The table below outlines the main charges and fees that each of Shopify's five plans comes with.
Shopify POS Monthly Fees & Online Sales Fees
| | | |
| --- | --- | --- |
| Plan | Monthly Fee | Online Sales Fee |
| Shopify Lite | $9 | 2.7% |
| Shopify Basic | $29 | 2.9% + 30¢ |
| The Shopify Plan | $79 | 2.6% + 30¢ |
| Shopify Advanced | $299 | 2.4% + 30¢ |
| Shopify Plus | Negotiable | Negotiable |
The Plus plan is tailor-made so you'll have to contact Shopify to discuss the details.
Shopify Sales Fee & Extra Charges 
| | | |
| --- | --- | --- |
| Plan | In-person Sales Fee | Extra Charges |
| Shopify Lite |  2.7% | Unknown |
| Shopify Basic | 2.7% | Unknown |
| The Shopify Plan | 2.5% + 0¢ | CC gateway 1.0% |
| Shopify Advanced | 2.4% + 0¢ | CC gateway 0.5% |
| Shopify Plus | Negotiable | Negotiable |
What You Get with Each Plan
Shopify Lite
Unlimited number of products

Unlimited number of devices
Shopify Basic
Online store

Unlimited number of products

Unlimited number of devices

Two staff accounts

Facebook, Pinterest, and Twitter sales channels
The Shopify Plan
Lower charges and fees

Five staff accounts

Professional reports

Abandoned cart recovery

Unlimited number of products

Unlimited number of devices

Shopify Advanced
15 staff accounts

Gift cards

An advanced report builder

Third-party calculated shipping rates

Abandoned cart recovery

Unlimited number of products

Unlimited number of devices
Each of the above pricing plans comes with the option of adding the "Retail Package" that costs an extra $49 per month and includes:
Hardware integrations

Staff accounts

Register shifts
In addition, when you opt for either the Shopify or Shopify Advanced plan, you'll receive a free cash drawer, receipt printer, and barcode scanner.
Affordable Pricing & Free Trial
Shopify is one of the most affordable Retail POS systems on the market.
The larger retailers might be interested in the Advanced Shopify, which costs $299 per month. It includes more staff accounts and lower transaction fees.
Not sure which one is right for you? Luckily Shopify offers a 14 day free trial, with no credit card information necessary.
Shopify's Most Important Features
In the paragraphs below, we shall have a look at some of Shopify's most important features that define this system as the most user-friendly POS solution on the market today.
Unlike some other POS systems, signing up for Shopify includes webstore capabilities, no matter what plan you get.
Online Integration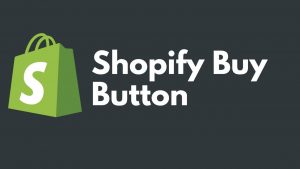 You can set up a "buy button" feature for your website so customers can easily purchase your products online.
You can also sell through social media channels such as Facebook, Twitter, and Pinterest.
Order fulfillment 
Shopify makes linking up your online and brick-and-mortar store simple.
With the app, you can link online ordering with the POS system to fulfill orders in-store.
You can also generate discount codes for customers to use as online coupons while shopping in your website.
On the front end, you can create custom line items, integrating specials or seasonal items that you have in stock.
Shopify also automatically calculates tax based on the location of your store, and as it's all based on an iPad, your register is perfectly portable.
But Shopify is more than just front-end and website features. Their backend features include complete order histories for both in-store and online.
Create customer profiles, organize and track an unlimited number of inventory, and track register activity.
Process Transactions Offline
You can sell items even without internet access. When your connection is restored, the in-person sales you created will automatically synchronize with your Shopify inventory.
Store Management
Shopify POS lets you manage your store from your Shopify account.
For example, you can give customers refunds via their original method of payment. This option is only available on the Shopify and Shopify Advanced payment plans.
With the same plans, you can control cash flows and staff access to the system.
You can also track your order history online and offline. To find a specific order, just filter these transactions by customer, product, or date.
Hybrid System
Shopify is a hybrid system. The online store and inventory are based in the cloud, but most of the data generated through the POS app is saved locally on your device.
Like many other systems, however, card transactions are unable to be processed if you experience an internet outage.
Customer Management
When a new customer makes a purchase, the software automatically creates a new customer profile. Thus, you get a better insight into your consumer's shopping habits.
If you need to access your customer's contact info or order history, you can load this data with ease. This is very helpful if you need to launch email marketing campaigns.
Shopify's Customer Support
Shopify offers its users free 24/7 technical support. You can reach out to their customer service department via live chat, email, or telephone.
On the whole, their live reps are quick to respond, and they typically provide handy and friendly advice.
However, their email support takes a little longer. Yet, they often get back to you within 48 hours.
If you have the cash, you can also hire Shopify Experts to receive high-level, individualized support.
Downside
If you want options for payment processing, you might want to look at other options.
Shopify's own program, Shopify Payments, is the only integrated payment processor for their system. You will have to pay an extra $19 up front for it.
Getting Started with Shopify
First, you should install the Shopify POS app. If you already have a Shopify account, you'll be asked to log in.
Then, the app will automatically fill up with all the products you sell. If you don't already have an account with Shopify, utilize your free trial. 
Even if you don't sell stuff online, you'll still need a Shopify account because it acts as the dashboard of your Shopify POS system.
There is no limit to the number of products you can create.
However, there's a limit on the number of products you can list as well as on the number of locations you can sell at.
These limits depend on the plan you've chosen.
The Verdict
If you're a retailer who wants comprehensive webstore functionality, Shopify might be the choice for you.
But with the cost of extras that will quickly add up over time, medium-sized businesses will be best able to fit Shopify within their budget.
Finally, you can compare Shopify vs. Lightspeed POS System.