Disclosure: This Website is Reader Supported. As an Amazon Associate I earn from qualifying purchases.
Last updated on March 1st, 2020 at 04:42 pm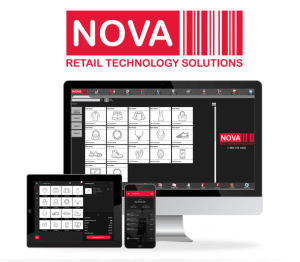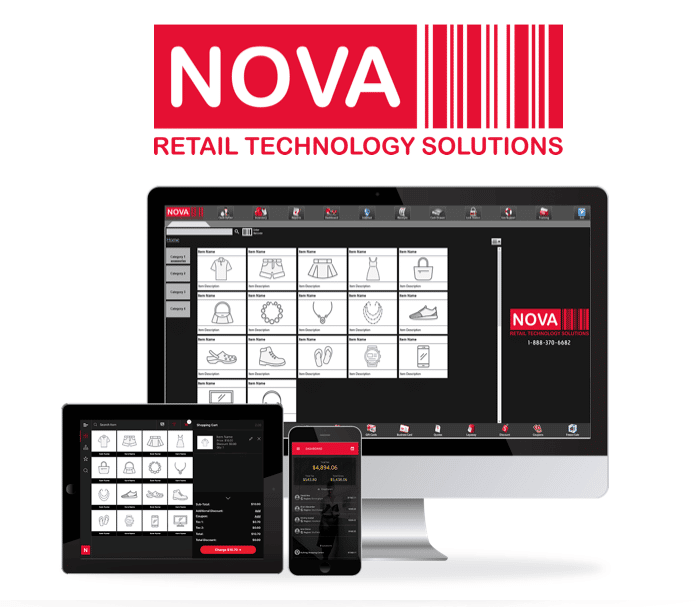 NOVA POS is a cloud-based point of sale solution that helps businesses to manage their day-to-day operations and process l transactions.
It offers users customer relationship management (CRM), sales management, accounting, and operations management functions.
Nova POS Review 
NOVA POS is one of the few POS systems out there to provide employers with tools to motivate their employees -- employee scorecards, real-time dashboard, etc.
Services are offered on a monthly subscription basis that includes support via phone, email, as well as online.
The accounting function provides users with profit and loss reports, region-wise price lists and expense management features.
NOVA POS also features digital customer signatures, live webcam monitoring, custom access levels, and minimum price restrictions.
The list of functions goes on with inventory management, basic analytics, loyalty programs, and email marketing campaigns.
It also offers mobile applications for iOS and Android devices that enable remote access.
How Much Does Nova POS Cost?
The pricing policy of Nova POS is quite straightforward. The company offers only two plans: Nova Flexible and Nova Pro. Both of them include full access to Nova features and support.
Nova Flexible
The standard plan costs $89.99/month. The plan features integrated solutions to safeguard your business.
he Nova Flexible plan allows a company to choose from one of their preferred merchants. It also provides you gateway through either GS Paytech or Auth.net.
Nova Pro
The pro plan costs $129.99/month. It will work for you if you already have an established business. The Nova Pro plan enables a retailer to choose its own gateway providers.
The users of this plan can enjoy greater flexibility. It's been designed for companies that already have an integrated legacy system. It lets a business update their existing POS system without costly upgrades.
Currently, you can try Nova for free for ten days or request a demo to see what the system's architecture looks like.
Nova POS Most Notable Features  
Listed below are some of the most useful features of Nova POS. Using NOVA, you are provided with all the essential features that a POS system must have, delivered in the simplest possible way.
Supreme Accounting Capabilities
One of the most unique claims to fame is that you can process accounting through the platform.
As you may already know, most retail POS systems require 3rd party integration like Quickbooks to keep your books. However, Nova POS saves time, money, and helps keep your financial info absolutely safe and in perfect order.
As a Nova user, you will be able to manage, analyze, and understand every aspect of revenue and expenses related to your business.  The Nova POS system includes accounting features like:
P&L reports 

Price lists 

Custom reporting 

Expense management
Sales Management
The system also offers effective means of sales management. The System helps with sales administration in the following ways:
Negotiation Control

Employee scorecards 

Real-time dashboard 

Staff motivation tools 
Nova POS focuses more on helping your sales staff than it does on closing deals. The tools listed above drive sales internally through motivation, incentive, and increased morale.
Loss Prevention Features
Nova's set of elaborate loss prevention features definitely make this POS system stand out in the crowd. The system helps win chargebacks every time, so you don't lose profit.
Here are some of the benefits of NOVA's in-depth security POS features:
Live webcam monitoring 

Chargeback and signature 

Minimize price restrictions 

Custom access levels 
To sum up, the Nova platform makes you stop worrying about security.
It is one of the best-rated retail POS solutions on the market that include live webcam monitoring and a constant visual on all operations.