(Last Updated On: 02/12/2023)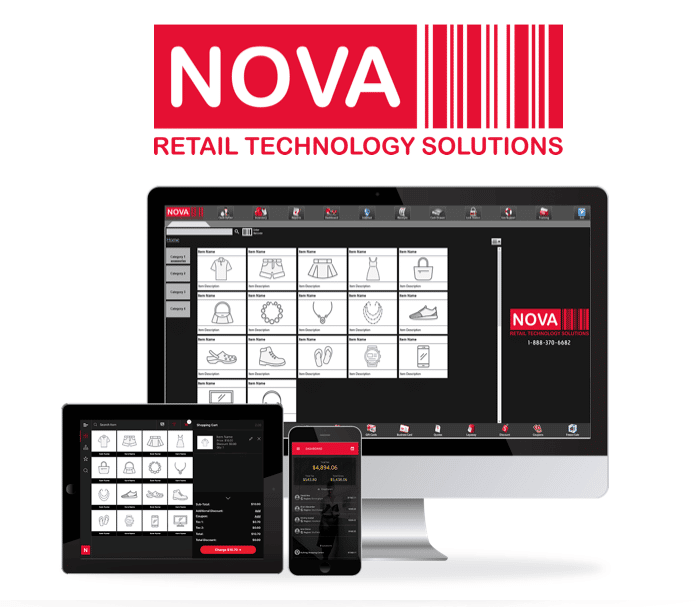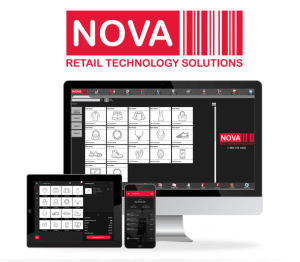 Written by Software Expert Hamza Shahid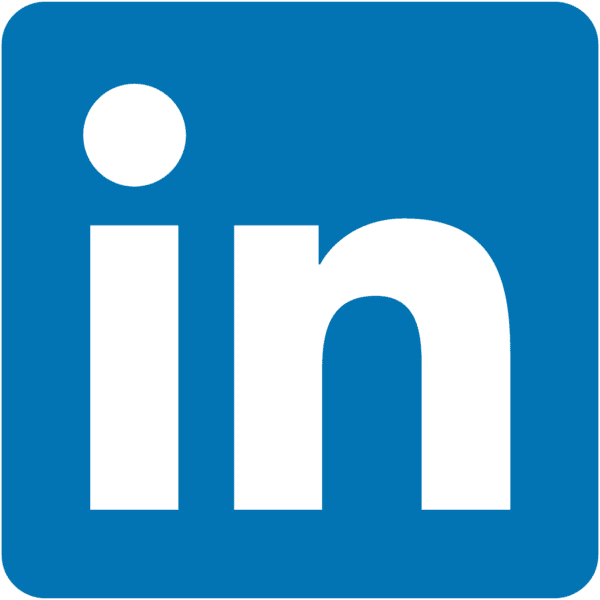 Affiliate Disclaimer: Our product review team dedicates hours of research, fact-checking and testing to recommend the best solutions to business owners. We earn from qualifying purchases through our links, but this does not influence our evaluations. Why trust our reviews?
Nova is an innovative cloud-based retail point of sale (POS) system that is meant to simplify day-to-day business management tasks. In addition to swift transaction processing, the solution features some of the best customer relationship management (CRM) and accounting capabilities. 
The software also offers real-time dashboards, employee scorecards, reporting, live webcam monitoring, location analytics, and expense management tools. This suite of advanced retail features is meant to help small and medium-sized retailers compete with larger businesses. 
Nova POS has been developed for a wide range of retail markets: gift shops, liquor stores, hobby stores, as well as specialty retailers with carts, kiosks, and online locations. Using its web-based architecture, business owners can access any location from any laptop, smartphone, or tablet. It also features eight different text messages for critical alerts and online webcam monitoring.
Nova offers two main software versions, both of which are availed at a monthly subscription fee. Throughout this Nova POS review, you will learn what makes it one of the best retail POS systems. 
Nova POS 
Overview

Nova POS is a retail solution for small businesses, and it provides a number of benefits. 

A brief overview of Nova POS:

Pricing: Fair

Features: Good

Customer Service: Good

Complaints & Testimonials: Good

Integrations & Add-Ons: Fair

Reviews: Good
Nova POS System – An Overview
Nova POS system software is designed to streamline and speed up the checkout process, and the company offers customer support that is available twenty-four hours a day, seven days a week.
The company claims that Nova POS helps increase sales, as it helps businesses manage their staff more efficiently. Its advanced system allows managers to view up-to-the-minute stats for sales and inventory. The system also lets managers monitor employee performance using built-in competitions. Lastly, Nova POS helps prevent chargebacks by making employees accountable for their actions.
Nova POS is ideal for small businesses because it offers a comprehensive list of features for running a retail business. In addition to its POS functions, it also provides inventory management, customer loyalty programs, and reporting. The system also enables users to manage contact lists and set up SMS promotional campaigns. It also offers the option to manage multiple locations and drill down into metrics by store location and employee.
Another advantage of Nova POS is its integration with delivery services. The system enables businesses to integrate with Uber Eats, DoorDash, and Grubhub. It also provides support for online ordering and delivery. It also offers a variety of POS hardware and accessories to support the different needs of a business.
The software also offers real-time Dashboards, employee Scorecards, reporting, live webcam monitoring, location analytics, and expense management tools. This suite of advanced retail features is meant to help small and medium-sized retailers compete with larger businesses.
What is Nova POS Software?
The Nova Point of Sale solution provides retailers with a full-service technology platform to generate revenue. With Nova POS, retailers can gain real-time visibility into every aspect of their business, from inventory to employees to customer service. Employers can use NOVA POS to motivate and manage their employees with tools such as employee scorecards, a real-time dashboard and control negotiations.
Using the solution's accounting system, users can generate profit and loss reports, price lists by region, and manage expenses. Digital customer signatures, webcam monitoring, custom access levels, and minimum price restrictions are also part of NOVA POS's features. As well as inventory management, location analytics, loyalty programs and email campaigns, NOVA POS offers mobile apps for iOS and Android devices to make remote access possible.
Nova offers two main software versions, both of which are available at a monthly subscription fee. Throughout this Nova POS review, you will learn what makes it one of the best retail POS systems. 

Nova POS Alternatives Compared
| | | |
| --- | --- | --- |
| POS System  | Software Subscription Price  | Supported Mobile Platform  |
| Nova POS System  | Starting from $89.99/Month | iOS and Android |
| LightSpeed Retail  | Starting from $69.00/Month | iOS  |
| Shopify  | Starting from $29.00/Month  | None  |
| Booker  | Starting from $129.00/Month  | iOS and Android |
Nova POS System Features 
Nova is one of the leading full-service retail POS technology platforms in the industry. The solution is packed with the functionality you need to generate more revenue for your business. The solution is highly-scalable, hence suited for use in startup and multi-location retail businesses alike. 
Nova will empower your business with a range of POS and business management capabilities to help grow your bottom line. Here are several other features and capabilities retailers have come to like about the Nova POS system:
Accounting
Unlike some of the best retail POS systems in the industry, Nova features basic accounting capabilities. With this software, you will be able to analyze, manage, and get to understand your income and expenses. 
Spend less time behind the POS time, hence saving valuable time to focus on other important aspects of the business. The price lists functionality will help you configure prices across all your retail outlets. It allows you to sell the same products at different price points in different locations.
Get timely profit and loss reports that are automatically generated by the system. These will inform you of your financial health in real-time. Other Accounting features you will like about this software include: 
Expense Management 
Gain control over the money spent in your business with the innovative Expense management functionality by Nova. It presents you with a simplified way of tracking and analyzing business expenses. 
Sales Management 
Get an overview of all sales transactions, and see employees' performance at a glance with the sales management functionality. It will also offer you the tools you need to keep the employees motivated for improved productivity. 
Dashboard 
The Dashboard functionality on the Nova POS system offers an enhanced overview of the business in real-time. Nova Dashboard displays up-to-the-minute stats on the various transactions carried out in the store. 
Employee Scorecards 
This feature keeps you informed on each employee's performance in real-time. It allows you to reward successful employees and motivate the least performing ones in an effort to boost their productivity. The system also features built-in competitions to help motivate your employees. 
Loss Prevention 
Hold everyone in the business accountable for their own actions. In this regard, the Nova POS system ensures that you maintain a zero-tolerance policy. The system will also ensure that you win chargebacks more often in an effort to prevent the loss of profit.  
The system allows you to impose minimum price restrictions. In this case, you will be able to set restrictions on each inventory item, hence control your profits. The solution is capable of capturing digital signatures and storing them securely for easy chargeback handling.
Regulate employee access to the POS system based on their roles and responsibilities. Custom access levels will ensure that every employee in the store can only access the features they are allowed to. Other loss control tools offered by the Nova POS software include: 
Live Webcam Monitoring 
With live webcams integrated into your Nova POS system, you will be able to monitor various aspects of your business. For instance, you can keep an eye on the shipments, staff, and deliveries in real-time, right from your POS screen. 
Customer Relationship Management (CRM)
This feature is designed to generate repeat business in your store. In its functioning, CRM collects important customer information automatically at the checkout. This information is stored in the system in an easy-to-retrieve manner. The data be coupled with marketing tools for enhanced effectiveness. 
Nova's CRM helps retailers understand their customers, hence offer them personalized services in accordance with their personal preferences. With this system, you can easily collect and organize customer data to develop a data-rich customer database. 
This customer information may be used in several other ways, such as:
Loyalty Programs 
Get to know how often each customer buys from your retail store, and how much they spend per visit. You may use this information to reward your loyal customers through loyalty programs. Introducing loyalty programs will also serve as an incentive, encouraging your customers to buy from you over and over again. 
Branding 
Use the information collected by the CRM feature to personalize receipts and business cards. This feature may also be used to print gift cards that bear your business logo. 
Email Campaigns 
Depending on their previous purchase histories, you will be able to formulate targeted email promotions. You can then send the emails to each customer's email address, which is already stored in the POS system. 
Operations Management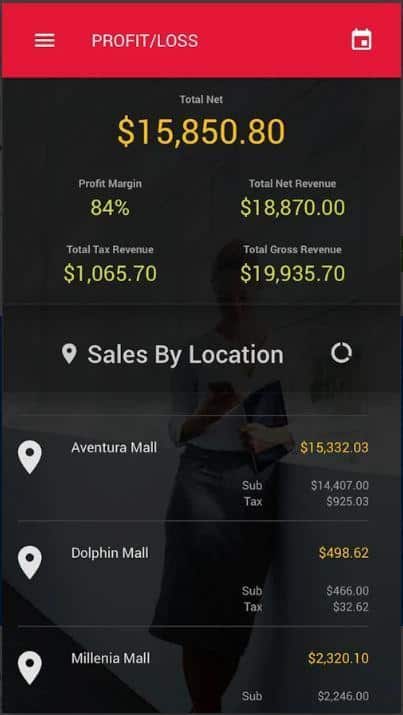 Equips you with the necessary tools to facilitate efficient retail business operations. These tools have been helping retailers optimize their growth, automation, and profitability. One such tool is the Location Analysis functionality, which will keep the business well organized across multiple outlets.
The system is capable of generating all the required purchase orders automatically at a simple click of a button. You can also generate automatic retail reports as well as get low-stock level notifications. This functionality also has the tools you need for easier and more efficient layaways management. Other features include:
Barcode / Ticket Scanning

Commission Management

Customer Accounts

Discount Management

Electronic Signature

Gift Card Management

Loyalty Program

Multi-Location

Retail POS

Returns Management
Pros and Cons of Nova POS
Pros
Profit and Loss Report

Expense Management

Reporting

Price Lists
Cons
The software cannot run on some Apple Mac computers. 
Nova POS Pricing
Nova features a straightforward pricing structure. The provider offers two main price plans to suit different business sizes and budgets. You will get a 10-day free trial period for either of the plans. Here are the two main Nova POS software price plans you should consider:
Nova Flexible ($89.99/Mo)
This plan is meant for small retail businesses. It will equip you with basic POS and retail business management capabilities. It features integrated solutions to help safeguard your business. You will be allowed to choose a merchant from a list provided by the provider. 
With this plan, you may use either Authorize.net or GS Paytech as your preferred gateway. 
Nova Pro ($129.99/Month)
For $129.99/Month per location, you can upgrade to the Nova Pro plan. This plan offers all the features and capabilities of the Nova Flexible plan. The plan is ideal for established retail businesses. The provider will allow you to choose your preferred merchant and gateway providers without any restrictions. 
The Nova Pro subscription plan will come in handy for businesses that have a legacy system in place. In such a case, you will get an opportunity to upgrade your POS system without having to carry out costly upgrades. 
Nova POS Hardware and System Requirements
The Nova POS software provider allows you to use your existing POS hardware components to run Nova POS software. This will save you a considerable amount of money and hardware costs. Before purchasing hardware for this system, you need to check whether it meets the minimum system requirements. 
Nova retail POS software can only run on Windows 8 or higher operating systems. The PC you will be using to run the software needs to have at least an Intel i3 processor. You will also need at least 2GBs of RAM and 100MB or more hard disk space. 
The PC also needs to have a minimum of 4 USB ports for connecting the required peripherals and accessories. Additionally, you need to have a 3G or faster internet connection on site. 
Nova POS Customer Support
Nova offers some of the best customer support services in the industry. The provider has account managers, customer support engineers, and technical support technicians ready to assist their customers. The provider offers 24/7 support through several channels. 
The provider guarantees that your calls will be answered in less than 30 seconds. With Nova, it takes about 8 minutes to resolve an issue. Additionally, you will also get access to their free education and POS training. 
Nova Systems offers dedicated mother-tongue Project Managers and Account Managers to help customers with a wide range of activities. From accounting and shipping, to warehouse and customs operations, they're there to provide guidance, training, and analysis of business processes. Customers can also request software customizations and implementations.
First Level Help Desk staff can answer any questions that you might have, and can also open a ticket for the department or division that can help you. Your request will be handled by that division or department as quickly as possible. All requests are tracked and recorded. Each report helps Nova Systems improve their service. It's easy to get in touch with Nova Systems' customer support.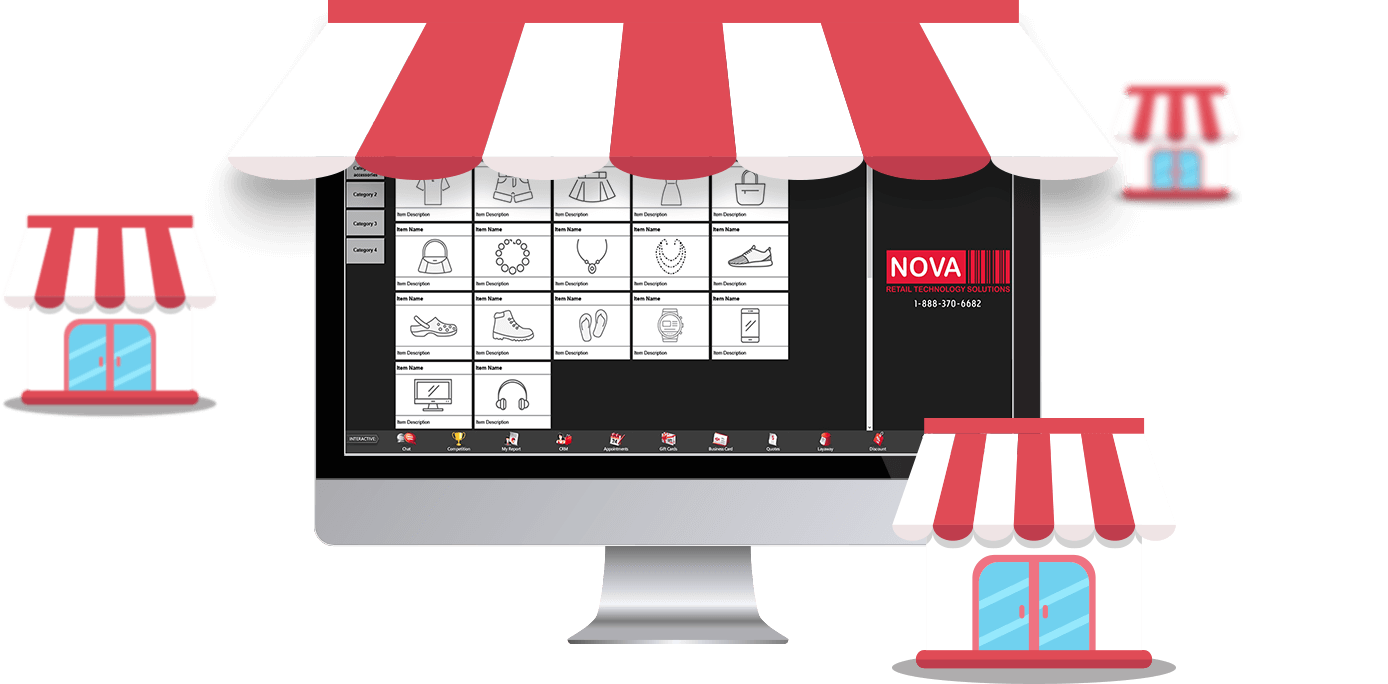 Fashion Nova's help center provides information for many common customer concerns, from tracking orders to locating gift cards. For multiple concerns, customers can fill out a contact form that asks questions about products, careers, and gift cards. The form requires your name and email address, and responses usually come within 24 hours.
Fashion Nova ships internationally. Most orders ship within 2 business days, and buyers can choose overnight or expedited shipping through FedEx. Shipping rates vary depending on the size of the package and where it needs to be delivered. The company also offers a 30-day return policy and a full refund if you're not satisfied with your purchase.
Nova On-The-Go 
With Nova, you do not need to be in front of the POS system to know how the business is faring. The Nova on-the-go functionality is a mobile POS app that allows you to monitor and manage the business in real-time wherever you may be. 
Your staff members will be able to check their salary information anytime, anywhere through the Nova mobile application. You can also get alerts on various business processes through the app while you are away. 
Through this application, you may also generate automatic inventory reports as well as receive low-stock alerts. The application also allows for accurate, and easy employee scheduling remotely. 
Nova POS System Benefits 
Omnichannel and mobile deployment options 

Employees Scorecards and Performance Management tools

Real-time Dashboards

Allows you to use your preferred hardware components

Offers location analytics for multi-location businesses
Nova POS Customer Reviews
Nova POS System has impressive online reviews across trusted consumer review websites. Their overall user review star ratings are as follows:
Capterra: 4.4/5
Softwareadvice: 4.41/5
GetApp: 4.4/5
Final Thoughts
To succeed in the current competitive retail world, you will need much more than simple register tools. Nova will speed up transactions and streamline the checkout process in your business. Additionally, it offers a range of specialty tools that make you more competitive. 
In addition to accounting functionality, Nova POS allows you to sell, analyze, and boost revenue in your retail store. It is such aspects that make Nova one of the best retail POS systems in the industry. 
It's the only POS on the market that has been specifically designed to increase your bottom line, because Nova was built by retailers for retailers. Want to learn more about it? Get a free quote now. 
Frequently Asked Questions
Where is Nova POS headquarters located?
Nova POS System is located in Miami, Florida, United States.
Who are the competitors of Nova POS System?
Some of the most popular competitors of Nova POS are Lightspeed Retail and Shopify.
What are the benefits of Nova POS?
Employers can use NOVA POS to motivate and manage their employees, including employee scorecards, dashboards and controlled negotiation features. With the accounting system, users can generate profit and loss reports, price lists by region, and manage expenses.
What is the purpose of Nova POS software?
POS systems such as Nova POS allow your business to accept payments from customers and keep track of sales.