(Last Updated On: 07/22/2022)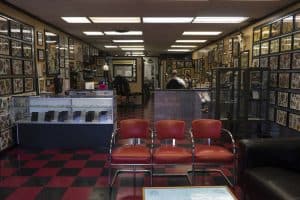 As a tattoo business owner you have to manage picky customers, health regulation while trying to increase sales. A tattoo shop point of sale system will simplify operations so you can focus on making your customers happy. 
There are a number of POS systems for tattoo parlors out there, each with their own specific benefits and drawbacks. But across the board, you should be looking for a platform that enables booking and appointment management, reduced calendar gaps, pre-order payments to reduce no-shows, an all-in-one interface, CRM & customer nurture features, powerful reporting and analytics, for starters.
With the right POS system, your tattoo parlor can better process payments, manage customized requests, build brand and customer loyalty, and improve your overall profitability. 
After extensive research, we've found that Simple Inked is the best tattoo parlor POS system. Its key features include growth tracking, integrated payment processing, integrations with popular apps including Xero and Stripe. Plus, users can work from any device, and leverage integrated accounting tools, sales reports, and much more. 
Pricing for a tattoo parlor POS system can range from $20 per month all the way to $250 per month. There's also hardware and credit card processing fees to consider when it comes to price comparisons.
If you run multiple salons, it's also important to look for a cloud-based POS system. That way, you'll be able to manage all of your locations from anywhere.  Let's dive into the top four tattoo parlor POS systems and learn about their features, pricing, customer support, and more.
Best Tattoo Shop POS Systems
| POS System  | Software Subscription Fees  | Payment Processing Rate  |
| --- | --- | --- |
| Simple Inked  | Starting from $21.99/month  | Quote-Based  |
| Tattoo Pro | Starting from $149/month  | Varies from one credit card processor to another  |
| REV23 | Starting from $59.99/month  | Depends on your preferred gateway |
| Clover | Starting from $39/month | Starting from 2.3% + $.10 per transaction. |
1. Simple Inked – The Best Tattoo Parlor POS System Overall 

Simple Inked is a fully-featured tattoo studio POS software option that is suited for startups as well as large agencies. It presents professional artists with end-to-end tattoo parlor solutions for Windows.
The solution is designed to offer you all the tools you need, including the Loyalty Program, Client Management, Appointment Reminders, and Appointment Scheduling. Other capabilities that make Simple Inked stand out from other tattoo parlor POS systems include: 
Growth Tracking 
Monitor all the key performance metrics in your business and get to know how the business is faring at a glance.
To allow for this, the Simple Inked POS system features intuitive Dashboards. These offer you a cue of how well your studio and staff are performing. The system is capable of generating KPIs covering all the important metrics you need to make informed business decisions. 
Integrated Payment Processing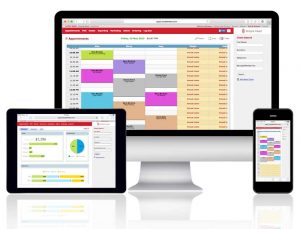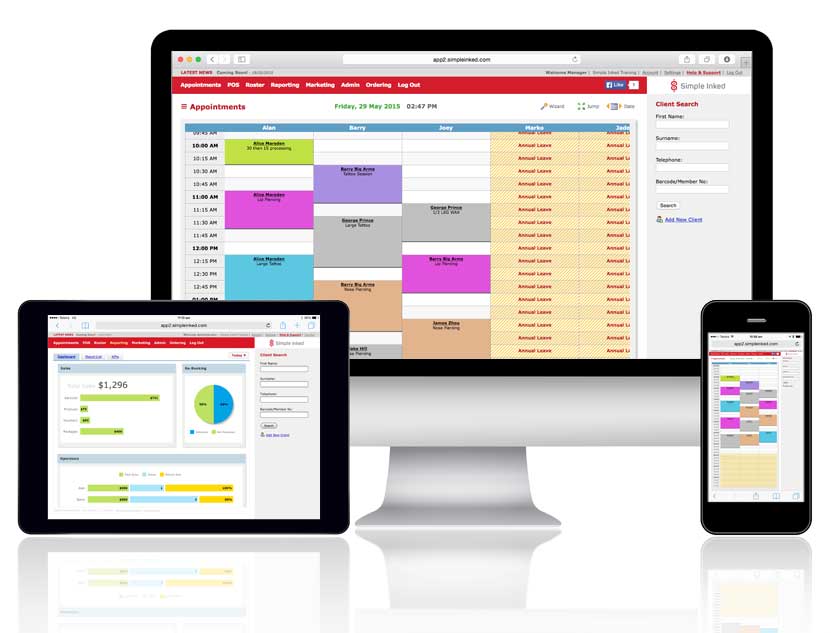 The integrated payment processor on this system allows for a swift, secure and reliable payment processing experience.You may take payments when a client books online or have them pay for the service offered in the studio. 
Either way, this integration will ensure that you have a seamless and easy payment processing experience with each payment. By automating some of the important processes, the system prevents double entries.
Pricing 
The provider offers three main software pricing plans to suit tattoo studios of different sizes. To begin with, the provider offers a 30-day free trial period for all three plans. Should you decide to subscribe after the trial period, these are the 3 Simple Inked subscription plans you should consider:
Single ($21.99/Month) 
This plan is suited for startup Tattoo salon businesses with only one artist. It offers all the basic POS features, and capabilities, a single appointment column, as well as automatic backups and updates.
The $21.99 subscription cost also covers help and customer support, should you need it. 
Standard ($56.99/Month) 
This plan is suited for two to three users and features up to three appointment columns. With this plan. You will get all the tattoo shop POS features and capabilities offered by the provider. Additionally, you will also get automatic backups and automatic software updates.
Unlimited ($113.99/Month)   
This can support an unlimited number of users in larger tattoo studios. As such, it comes with unlimited appointment columns. The subscription also includes help and support, automatic updates and automatic backups.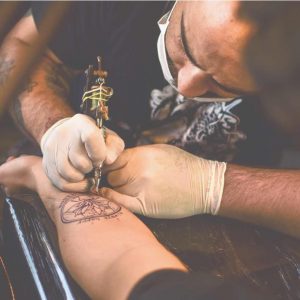 2. Tattoo Pro – The Best Cloud-Based Tattoo Parlor POS System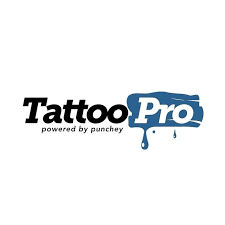 Get yourself a simple business management tool that drives sales, eliminates the excess cost, and automates important processes. It is essentially designed to make your tattoo parlor more productive and profitable. 
The solution has been proven to be effective at managing and improving business reputation. Some of the features you will come to like about the Tattoo Pro POS system include:
Seamless Credit Card Processing
The POS system will let you check out your clients by credit card, debit card, check or cash. Regardless of the payment method used, the software will offer you a simple, and straightforward processing experience. 
For enhanced versatility, the provider allows you to use its low-cost credit card processor or integrate it with your preferred merchant account. The system allows for easy connection of accessories, such as a cash drawer, receipt printer or bar code scanner for a more organized checkout. 
Digital Signatures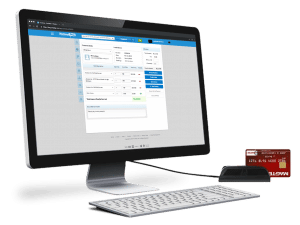 Capture your clients' digital signatures in an elegant and efficient manner. Once you have checked out an appointment or invoice on the Tattoo Pro POS system, you may also collect digital signatures through the connected tablet or iPad device. 
In this case, you only need to press Accept Payment. The wirelessly paired tablet or iPad will light up, prompting the customer to tip or enter a signature.
Pricing 
Being one of the best tattoo parlor POS systems, Tattoo Pro offers a great value for money. The provider offers a risk-free 14-day trial period for the Tattoo POS software. Thereafter, you will be required to choose any of the two main subscription plans offered by the provider, including:
Solo ( $149/Month) 
This is the startup Tattoo Pro software plan that allows you to manage up to 1,000 contacts.
It offers two artist calendars, a scheduling system, automated client text reminders as well as client database and profiles. The package also includes a countertop point of sale station and powerful sales forecasts. 
Shop ($249/month) 
With this plan, you will be able to manage unlimited client profiles. You will also get unlimited artist calendars to support as many artists as you like. For $249 per month, you will get all the features and capabilities offered by the Solo plan.
Additionally, the Tattoo Pro Shop subscription plan features branded gift card programs, artist commission reporting, email marketing lists, and the ability to accept session deposits. 
3. REV23 –  The Best Industry-Specific Tattoo Shop POS Software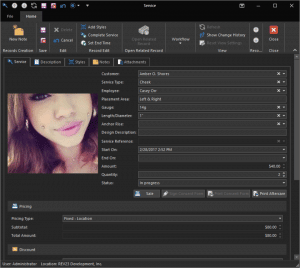 REV23 is designed from the ground up to work for the body modification industry. As such, it is suited for tattoo parlors and piercing shops of all sizes. The software is particularly designed for enhanced efficiency in a body piercing and tattoo studio. 
The REV23 tattoo studio POS system will furnish you with all the tools you need to streamline operations and grow the business. Some of the features offered by the software include: 
Reporting
Not only does REV23 allow for easy data entry and collection; the system is really good at extracting data. For instance, you will be able to access artist payouts, sales tax and much more in just a few clicks. It features an integrated clock for your employees to clock-in and out. 
Data is often presented in colorful and easy to read charts. You may also use graphs to present such data as client demographics, retail trends or the top-performing referral sources. All these allow you to make informed business decisions at all times.
Scheduling
REV23 Desktop features an industry-specific scheduler and deposit tracking. This allows you to search instantly for the next artist's opening based on the preferred day of the week or the time.
With this system, your clients will be required to make a deposit while scheduling an appointment. This has been proven to prevent no-show scenarios. 
Pricing 
The REV23 provider offers several software subscription plans. All the subscriptions offer access to the latest software version and priority support. Some of the software subscription options offered by the REV23 system include: 
Monthly Subscription ($59.99/month)
For just $59.99 per month, you will get two software licenses. Additionally, you will get preview release access and automated recurring billing. You will also be able to add optional PC Add-ons for an additional $6.99 each. With this plan, you will also be eligible for a monthly giveaway by the provider. 
Prepaid Subscription ($659.89/Year)
This plan requires you to pay for a whole year in advance. As compared to the monthly subscription plan, the prepaid Subscription will save you some money in monthly subscription fees. It allows you to install the software onto two computers. 
You will also get preview release access and $200 painful pleasures credit. The plan will be billed annually. 
4. Clover POS – The Best All-in-One Tattoo Salon POS System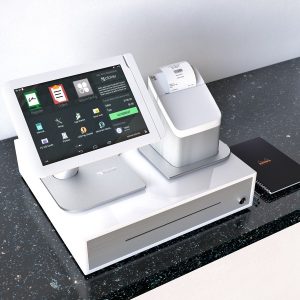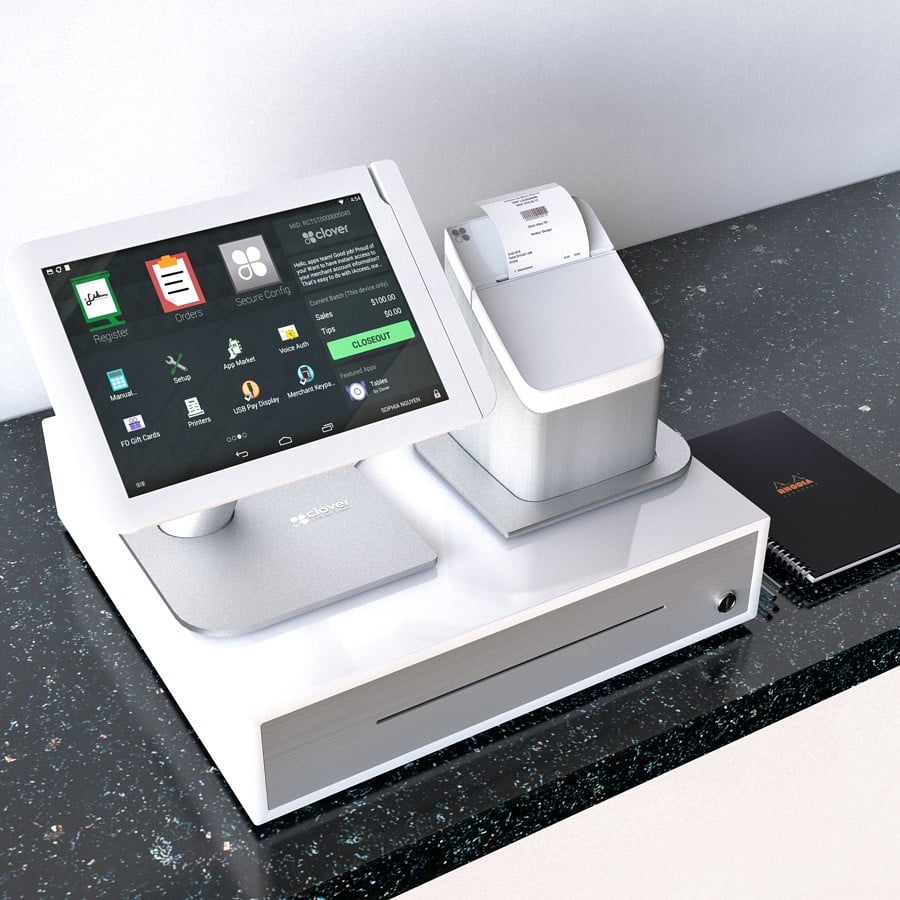 Clover offers an array of POS hardware and software options to suit different business types and sizes. The Clover Tattoo parlor POS system comes with all the basics built-in, allowing you to set up your business right away. 
Some of is the exceptional tattoo parlor tools and capabilities offered by Clover include: 
Customizable Tattoo Shop POS 
Clover allows you to mix your preferred choice of stationery and portable devices to suit your needs. The software features basic tattoo salon capabilities.
The provider also allows you to expand the functionality of the system with a range of software add-ons. You may also enhance the system with Clover-approved accessories to create a robust and more efficient system. 
Clover Payments 
The Clover Tattoo studio POS and the integrated payments processor are designed to make things easier for you. Take orders and accept payments, organize inventory and manage your team with ease. Grow your customer base and get the important data in real-time. 
Pricing
The Clover Tattoo Studio POS system requires proprietary hardware to run. As such, the system is comparatively costlier. The much you will end up spending on the system will mainly depend on the hardware components and software options you choose. 
A basic Clover POS Station is priced at about $1,200, while a Clover Go costs about $59. These come with the required software, with basic payment acceptance capabilities at no extra cost.  To get advanced capabilities, such as full inventory management, you will be charged $39/month for the software. 
Buyers Guide: Things You Need to Know 
Whether small or large, managing a tattoo parlor can be challenging, especially if you do not have the right tools. Get yourself an industry-specific POS system for tattoo salons and piercing shops. Your preferred solution should make it easy for you to organize all aspects of the business. 
You also need a solution that allows for easy and convenient management of schedules, sales, staff, and reporting. A tattoo parlor POS system that is capable of monitoring business performance will also come in handy. 
These are some of the important features you need to consider while shopping for the best tattoo shop POS system: 
Booking and Appointment Management
Based on statistical findings, tattoo salons that allow for online booking and cloud-based appointment management are 48 percent busier. The software you get should allow for easy management of the calendar, and optimize the booked time. 
It should also feature an intelligent, and intuitive online booking solution to delight both new and existing customers. Some of the leading tattoo parlor software solutions will also allow your clients to schedule appointments from social media platforms. 
The system should let you decide how the products and services are grouped, hence making it easier for the clients to book the right experience remotely. Other booking and appointment tools you should consider include: 
Reduced Calendar Gaps and No-Shows 
In order to optimize staff productivity in your tattoo salon, your preferred POS software should display booking availability before and after the booked timeslots.
The solution should also request the clients to make partial or complete payments online while booking an appointment. This has been proven to reduce no-show eventualities in tattoo parlors and piercing shops. 
Complete Overview 
In addition to an intuitive design, the software should allow you to view all the important appointment information for the day at a glance. For an enhanced overview and easier management, some of the best tattoo shop POS systems feature color-coding on the calendar. 
Easier Allocation of Resources 
It should allow you to reserve appropriate equipment and rooms for each appointment alongside the booking. It should also be capable of notifying your staff of changes to their bookings in real-time. Such tools can help you avoid the occurrence of wasted slots. 
It will also ensure that you deliver the best customer experience to each client. 
Stay in Touch with Clients 
Most of the leading POS systems are designed to collect important customer information automatically. With such information as customer contacts, you will be able to send out appointment confirmation messages to them. 
It is also advisable to go for an option that can send automatic appointment reminders to your clients and allow them to confirm through email or SMS. It should also make it possible for you to follow-up with the clients, particularly on aftercare instructions. 
Reporting and Analytics 
The tattoo salon POS system you settle for should be capable of generating a myriad of reports and Analytics on the key business metrics. A system that features real-time and elegant Dashboards will show you all the important business metrics in a simple visual manner. 
Ranging from staff sales and client retention to rebooking metrics, the system should be able it furnishes you with accurate information in real-time. With the best tattoo parlor POS systems, you will also be able to run critical tax, sales, and inventory reports. 
In addition to helping you manage the business more efficiently, these will also equip you with the data you need to make business decisions. The system should also allow you to export data to advanced accounting and analytic applications. 
Customizable Product and Service Menus 
Let your clients know what you are offering in your tattoo parlor in a clear and concise manner. In this regard, the leading tattoo software options allow you to create service menus with pre-set pricing and times. 
The right software should also allow you to set artist Commissions, and tax rates for each service as well. If you offer retail products and accessories in your parlor, the system you get should allow for easy adding of retail products for sale. 
Ensure that the solution features quick product and service lookup, itemized invoices, low stock alerts, and intuitive inventory management capabilities. 
Cloud-Based Administration
A system that allows you to manage the entire business remotely will come in handy if you happen to have multiple tattoo salons. It will help you save time, and remain in control of all aspects of all your salons. 
With such a solution, you can conveniently manage all your locations and teams from anywhere. The right tattoo parlor POS system should equip you with easy-to-use management tools over the cloud. This will give you enhanced control over the business regardless of where you are.  
Some systems will even allow you to regulate access to the POS system by your staff using Admin logins. The best cloud-based tattoo parlor POS system will also enable you to empower teams across multiple business locations in real-time. 
Tips and Signature Capture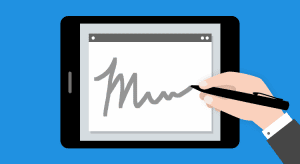 In order to improve customer experience in your tattoo parlor, you should consider getting a POS system that features signature capture and tipping capabilities.
Most of the leading providers allow your customers to tip and enter digital signature through the customer-facing display. Others come with a tattoo shop POS mobile application that supports such capabilities from an iPad or a Smartphone.
This option presents your customers with the elegance of tipping and entering their signature through an iPad. 
Inventory Management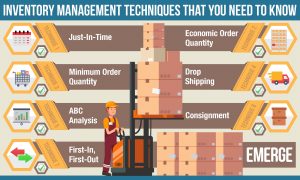 In an effort to maximize revenue generation in their businesses, a good number of tattoo parlors are known to offer relevant items and accessories as well.
In such a case, you will need a software option that is also good at managing tattoo parlor and piercing shop inventory. 
With advanced tattoo inventory management capabilities, you will be able to do much more than inventory counts. To begin with, it will help you monitor the stock and generate relevant usage reports and Analytics. 
It should allow you to create stock orders with appropriate amounts for each item and send them directly to the suppliers from the POS system. The system should also offer you accurate insights on the stock movement, allowing you to optimize the stock. 
POS For Service Based Businesses
Just as is the case with other service-based businesses, you need to offer satisfactory customer service and manage the business effectively to succeed. The right tattoo shop POS system can simplify things, eliminate errors, and save you a considerable amount of time. With the considerations discussed in this guide, you should have an easy time choosing the best tattoo parlor POS system.