(Last Updated On: 02/14/2023)
Written by Martin Nikolaev: Point of Sale Expert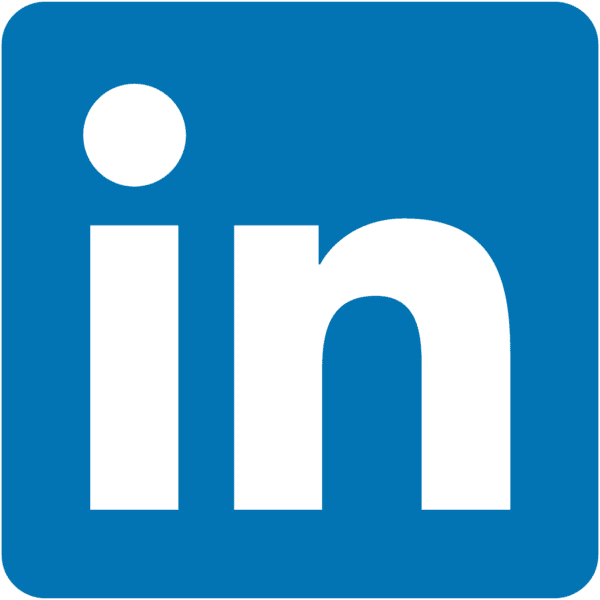 Our product review team dedicates hours of research, fact-checking, and testing to recommend the best solutions to business owners. We earn from qualifying purchases through our links, but this does not influence our evaluations. Why trust our reviews?  
Cafeteria POS systems are underrated, at least in my opinion. School principals or contractors running school cafeterias and shops often use simple and universal POS solutions, most of which just won't do. 
The right cafeteria software, complete with a point-of-sale solution, will allow administrators and managers to effectively run student activities related to products and services sold within the school premises. If you're in such a position, then you should look up some of the best point of sale systems for schools. This is where I come in. By reading this guide, you'll get to know all the important details about using a cafeteria POS system and its perks. You'll understand why it's a good investment and you'll learn how to choose one. I'll even suggest my personal favorite. 
You may also be interested in:
Discover the Best Restaurant POS System | 25 Systems Reviewed
Experts' Choice
Lavu POS
The best cafeteria POS system is Lavu POS. Lavu POS offers:

Data profiles of each student/employee
Easy to use menu builder
PCI compliance
Inventory tracking and low stock updates
Don't have time to read this whole review? Skip ahead to:
How Did I Compare the Top Cafeteria POS Systems? | Methodology
Knowing how to compare different pieces of software comes with experience. I personally prefer to start by understanding the needs of the particular business, niche, or industry. Based on several specifics and requirements, you're much more likely to make the right choice.
When you follow my example and read further, you'll see that the comparison is mostly based on several aspects: features, tools, costs, available hardware, and pros & cons. Diving into the details and comparing every last parameter will eventually reveal the winner. 
On a side note, I should warn you to never pick a top-rated POS system or the one with the heaviest price tag just because you think they'd be a good pick. It looks like a logical choice to make, but it's sometimes the exact opposite. The ultimate point of sale system for schools is the one that fits the best to every last specific aspect possible, not the most expensive one, meaning that it's usually an individual choice. In many cases, there's over one proper software product to pick.
What Are Cafeteria POS Systems and Why Should You Consider Investing in One?
Schools require a POS solution that'd be pretty much the same as any hospitality business you can think of, but that's just the basics. I know that details always make the difference, which is why cafeteria point of sale systems have a niche of their own.
Cafeteria POS systems help universities, colleges, and schools when it comes to managing retail operations more efficiently. The right POS solution for these establishments should support multi-channel environments and feature mixed-use facilities, which are probably the two factors that make school point of sale software a niche product. While looking for the best cafeteria software, you should consider your budget, meaning that you must research all costs related to hardware, payment processing, software costs, and other (possibly hidden) fees. 
How to Find the Best Cafeteria POS Systems and Compare Them? | Buyer's Guide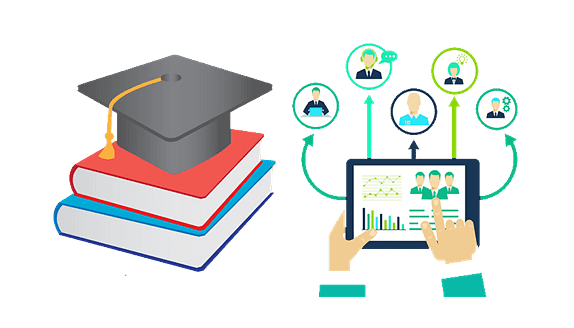 Your preferred POS system for a school cafeteria or store needs to be fast, secure, and powerful enough to meet your needs. With a specialty school POS system, you will keep lines moving and you will keep your accounts accurate at all times. 
The right POS for school cafeterias (and other locations within similar premises, such as school supply shops and gift shops) should be as affordable as it is functional. It should streamline all organizational processes and provide a smoother checkout process. When things happen faster, the overall efficiency of the establishment grows. You, your employees, and your clients will all benefit in different ways from this. 
A proper cafeteria POS system is not just a tool that will help you avoid long queues and accept payments faster. It needs to have a set of features, some of which I'll suggest below.
Menu Management: It's important to be able to introduce changes to your menu at will, which is why the right school point of sale system needs to allow you to easily alter prices, menu items, discounts, and other aspects. The cafeteria POS system you choose should feature custom menu builders. This functionality will allow you to limit product availability at certain times. The system you settle for should also allow for the rotation of menus by weekday, meal service, or week.
Accounts and Student Database: Get a POS system that allows you to create approved student customer accounts. The accounts you create on the system should allow for items to be charged using encoded swipe cards, name lookups, or by scanning generated customer barcodes. This will allow the students to purchase menu items without having to pay in cash. Instead, they could use their school ID cards. With such a system, the student will be able to purchase food items and have the invoices sent to their parents. The system should also make it easy for you to compile a student database with the students as customers. The solution should let you define unique information regarding various student attributes, such as books, required curriculum, accounts, and supplies. It should also allow for the convenient distribution of upcoming school events, and activities to student email addresses. 
Public Access: Most of the leading school POS software providers design their solutions to integrate with an online portal. This integration is meant to allow for convenient access to student accounts by their parents and guardians. The public access functionality essentially means access to the POS system by non-school employees, provided they have the right credentials. For enhanced security, the best POS software for schools requires individual login credentials for the 'public' to access the POS system. Such a capability makes it easy for parents to monitor account balances, set spending limits, and review transaction histories for their children. This feature should also allow the parents to restrict specific food items, in accordance with their child's dietary restrictions. 
Administrative Control: Your preferred school cafeteria POS system should offer you the controls you need to set definitions. For instance, it should allow you to set the cost of meals at particular campuses and meal costs based on reduced or standard status. It should also allow for easy management of à la carte items and their prices.
Bill splitting: This is a handy function that makes splitting a bill quite easy. All the clients who intend to sit at the same table can purchase their food and beverages and split the bill in case it's collected after consuming the meals, and not prior.
Mobile Payments: Every student has a phone, and chances are that they also have a digital wallet they'd like to use when they pay for their meals or other products at school. This is why your new cafeteria POS system needs to accept mobile payments.
Sales Reports and Analysis: Your school POS system should be capable of collecting all kinds of data related to every step of the sales process, such as costs, sales volumes and intensity, peaks, preferred menu or catalog items, and so forth. Through reporting and analysis based on this data, you'll better understand and control all processes that lead to higher revenue.
Other Reporting Tools:  Some of the data your POS software will collect can be used for additional reporting purposes, such as client profiling, employee performance reports and ranking, inventory reports, etc.
Inventory Management: Since I mentioned inventory, it'd be a good idea to remind you that a wide array of inventory management tools is one of the best things about having an advanced POS system. These tools will alert you when your stock runs low and when you need to track the availability of ingredients and specific products all the time. The system should also have the means to reorder items automatically. 
Software and Hardware Integrations: It's important for the cafeteria POS system you choose to be integrable with third-party software and hardware. This way, you'll be able to take advantage of add-ons you miss, such as loyalty program management, accounting software, and so on.
Employee Management: Managing all team members is a must, and the right POS software will help you with that. A fitting employee management toolset will take care of planning, scheduling, training, payroll, time off, etc.
QR Code Ordering: This is another important perk that all cafeteria software solutions should have. Having QR code readers makes ordering and payment much easier, thus helping you avoid queues. 
The right cafeteria software/school point of sale solution should also feature an intuitive user interface for easy navigation and management. It may feature an intuitive display of à la carte items on the register, allowing the cashiers to move students through the lines much faster. 
Top 3 Cafeteria POS Systems 
Before I proceed with the top five cafeteria point of sale software providers, I need to highlight the one among them that I believe would be the best fit for most such establishments. 
My Top Cafeteria Point of Sale System Pick
While I didn't rank all entries on this list, the clear winner among them is Lavu POS. This is a feature-rich solution with tons of customization options. It's a working solution you can use at schools, corporate offices, hospitals, and so forth. Plus, Lavu POS boasts specific advantages, such as online ordering, self-service kiosks, software integrations, and so forth.
| POS Vendor | Best Feature | Price |
| --- | --- | --- |
| Lavu POS | Highly customizable | $69 per month |
| SchoolVision POS | All-in-one school POS system | On request |
| FastTab POS | Simple to implement and use | On request |
Lavu POS – The Overall Best Cafeteria POS System  
Lavu POS is a modern cafeteria software solution. It has everything you'd need to provide a fast, safe, and efficient checkout process. The thing I like most about Lavu's solution is that it works equally well as part of small school eateries or large corporate cafeterias. This is one of the reasons why I think it's the best cafeteria POS system overall. 
Lavu POS for cafeterias can be customized to a significant extent, hence its versatility. There are 200+ features available, and you can combine them in whatever way looks best for your organization.
Top Lavu POS features at a glance: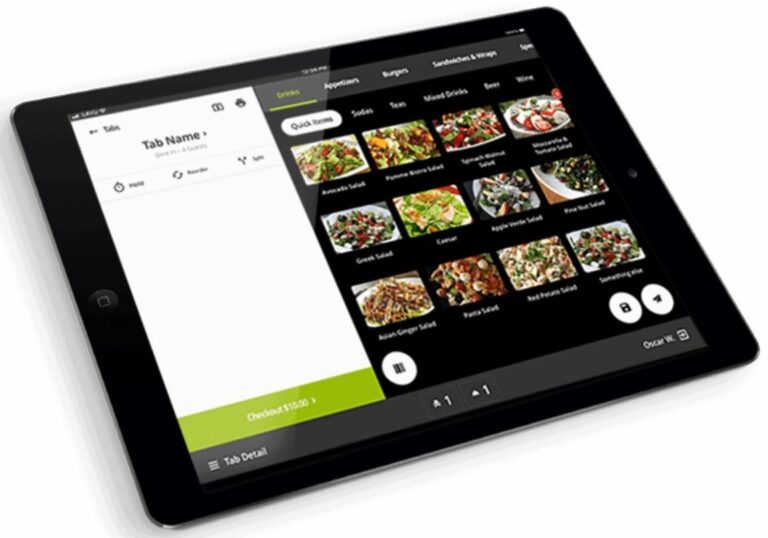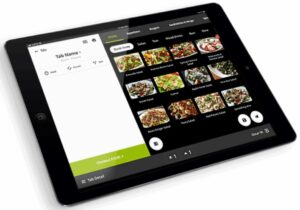 Menu Builder
You'll be able to redesign your menu entirely without any additional hustle and bustle. This is usually a must for busy locations such as cafeterias.
Inventory Tracking and Reordering
I've already underlined the importance of having adequate inventory management tools. This is the backbone of every POS software that's part of a restaurant, cafeteria, or other types of dining venue.
Employee Scheduling
With Lavu POS, you'll be able to plan your employees' shifts and control their performance while managing their payroll.
Data Syncing
The system will allow you to send data back and forth between the counter and the kitchen, which speeds up the ordering and serving processes.
Customer Profile Management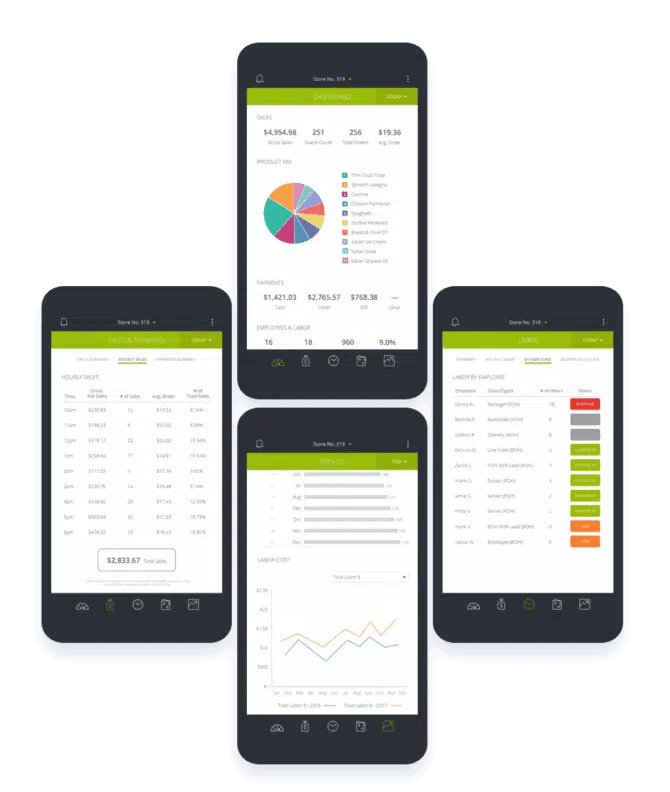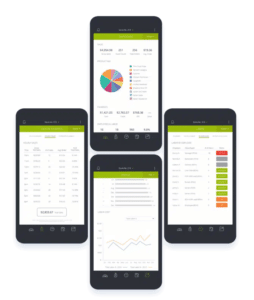 This is a specific option that all cafeteria POS systems must have. It will allow you to maintain a data register holding the information you need of all the regular clients (students, employees, etc.)
Lavu POS will help you avoid queues by utilizing the latest technology in the sector, such as iPad touchscreen interface, badge scanning, school/company ID payments, pick-ups, and online pre-orders, self-service kiosks, menu customization, and replacement (when all items in the menu or catalog must rotate on a daily or weekly basis, for example), and so forth.
The PCI compliance is a testimony to Lavu POS' security level. The system ensures secure transactions and data encryption that are unprecedented.
Pricing
Lavu's Starter monthly plan will cost you $59 per month. This includes a single terminal only. If you want more functionality and additional terminals, you'll need to opt for the $129 Growth plan or the top-tier Optimize plan ($279 per month). 
Pros
Various add-ons are available

Employee management

Customizable menu
Cons
No accounting tools or integration 
SchoolVision POS simplifies the way you move money in all parts of your school, from cafeterias and bookstores to clinic floors and student-run service shops. With SchoolVision, you will not need to use different systems to manage different departments. 
SchoolVision POS is a complete campus management system that makes transactions simple and seamless. It accepts multiple payment methods, including student IDs, gift cards, loyalty cards, and mobile wallets. It also manages inventory, generates automatic reports, and integrates with current student systems. This software also helps schools reduce costs by eliminating manual processes and allowing for automatic payment processing.
SchoolVision POS also supports customizable clock programs and credit hour-based programs. These tools give school personnel a new and innovative way to manage student attendance and credit hours. Additionally, its mobile grading tools help measure student performance in a fair and consistent manner.
You will find the POS system to be flexible enough to process transactions in every department. It will keep the information in sync with the back-office systems that track financial aid, inventory, payroll, and accounting.
Other aspects that make SchoolVision stand out from the rest include: 
Integrated Card Processor 
The POS system is seamlessly integrated with a credit and debit card processor. It enables gift card processing without the need for a third-party application. It will also save you money in hardware costs by eliminating the need for additional payment processing software and hardware.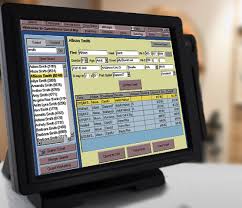 Managing money through the SchoolVision POS system is also easy. 
Robust Customization 
For schools that cater to students and guests alike, SchoolVision POS allows them to monitor both guest tickets and transactions. SchoolVision receipt printers can automatically print detailed tickets with purchase history, appointment histories, and customized disclaimers or customer messages.
Multi-Campus Spotlight
Allows you to handle transactions the same way across all your campuses. For instance, you will have the same fees levied, prices charged, and payments accepted. Since you will be using a single system for all your campuses, you will avoid data inconsistencies.
With SchoolVision, one POS system can connect all transactions across all campuses and departments, unifying transactions and simplifying the way you manage money.
Pricing 
The SchoolVision POS software provider does not display pricing details on its official website. To get an accurate quote, you will have to contact the provider directly. 
Pros
All-in-one school POS system

Various functionalities

Loads of customization options
Cons
The software features a relatively high learning curve 
The FastTab POS system by MySchoolAccount is equipped with all the tools and functionality you need to run a school cafeteria right from your tablet.
As compared to the leading desktop school cafeteria solutions, FastTab is relatively simple to implement and use. 
Allows for lightning-fast student processing, and real-time account synchronization from a compact tablet design. It will eliminate cash and ticket systems in the cafeteria and offer debit accounts or meal credit instead. Other aspects you will come to like about the FastTab POS system include: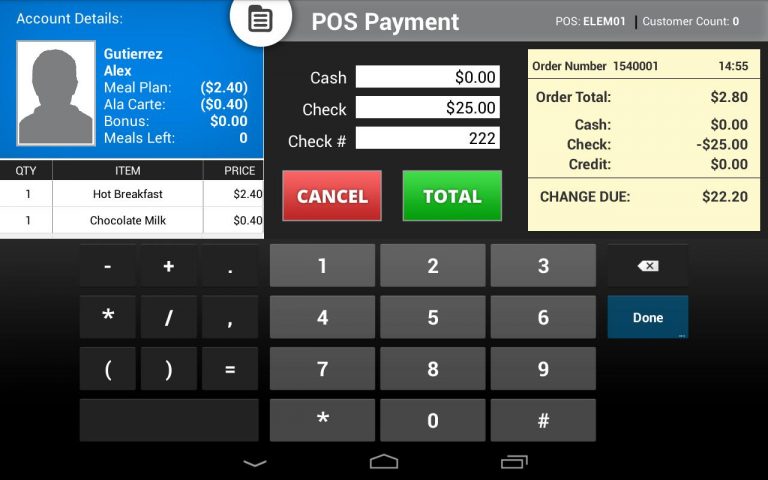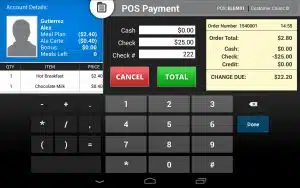 Flexible Payments 
This system is a complete School Payment Solution suited for schools of any size. It offers a cashless payment option for parents and students alike. The provider offers an online portal that may be used by the parents to go to their students' accounts and deposit funds for lunch and other school activities. 
In order to allow for easier management of funds, the system allows parents to securely deposit funds into their children's accounts directly. It will also allow you to manage the entire district through one centralized portal.
Supports secure online payments through credit cards and ACH. It will equip you with low-balance reminders and 24/7 access to order history. 
Admin Portal
Administrators get convenient access to an administrative portal from the provider. It allows them to search for parents and students, not to mention that it can generate payment reports for all or specific date ranges and send alerts to parent users.
It offers remote access over the cloud, from wherever you may be, and posts messages instantly while communicating with other users. Such a solution is designed to give you complete control over administrative settings and valuable insights through custom reports. 
School Lunch Pre-Order 
Display your school lunch menu online and allow the parents to order their children's meals in advance. In this case, the system handles accounting and money processing upfront. This makes ordering and prep as efficient as these activities should be.
The system allows for the creation of menu calendars and custom menus through the administrative portal. With this functionality, you will get paid in advance. This accurate ordering and preparation have also been proven to minimize wastage. 
Pricing 
Although the provider does not display pricing information on its website, it is clear that there is no free trial for the software. Pricing information is only available upon request.  
Pros
Fast order processing

Account syncing

Mobile-friendly
Cons
It is hard to issue refunds to prepaid students at the end of the year. 
Since MySchoolAccount is a Vanco project, I might as well share more information about the company's specific cafeteria POS solution designed for K-12 schools. It's a niche product, therefore it has several typical features, such as:
Streamlined reporting features

Online access and control from parents

Pre-orders

Short training times

Simplified payment process

Remote payments

Easy account access
Final Thoughts 
The right cafeteria POS system for a school should unify all the departments and standardize menus and pricing across all campuses. Just as is the case with the two systems reviewed above, you should get a solution that offers enhanced administrative control, and allows for public access. 
Customizable menus and specialty inventory management capabilities Will also come in handy. Regardless of the size of your school, this guide will help you choose the best school POS system.
Today's POS technology allows for specific, niche software solutions that are effective and highly customizable. As a result, I'm convinced that all types of businesses or specific operations can benefit from a well-fitting point of sale system. Cafeteria POS systems are the perfect example.
Get started with our pick for the best cafeteria software for schools. Get a free quote now from Lavu POS!
FAQ
How can I improve my school cafeteria?
Finding the right cafeteria software is one of the most effective ways to enhance your school cafeteria. The best cafeteria POS system for schools will help to streamline the meal process from start to finish.
Why is a good school lunch important?
Research has proven that by providing nutritious meals at school, students show increased focus and have better behavior as well as improved grades.
What are the FDA guidelines for school lunches?
Requirements set by the FDA for school lunches include; milk must be nonfat or 1%, meals have to be within caloric requirements for the age group(s) they are being served to, fruits and vegetables have to be served on a daily basis, breads have to contain at least 50% whole grain, and foods that contain processed trans fats cannot be served.
What is a POS system in a school?
A cafeteria POS system or school lunch software is used to manage the entire process of serving student lunches. The software helps to manage inventory, build menus, ring up student lunches, and process payments/balances.