(Last Updated On: 07/22/2022)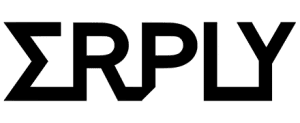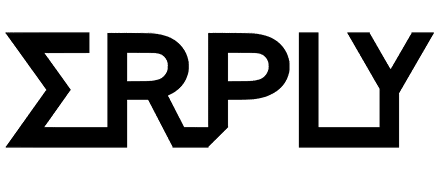 Erply is one of the best retail point of sale (POS) system for different verticals, including apparel, cosmetics, and pet supply businesses. The system is designed to offer retailers the functionality and power of a traditional POS system in a hand-held device. 
Such a solution will help you execute transactions, save money, and make informed business decisions. Integrating such innovative apps as Dashboard, invoicing, and stocktaking apps, by the provider, to your Erply POS system will streamline the inventory and retail workflows. 
It features an intuitive user interface and supports Android, Windows, and iOS operating systems. Throughout this Erply POS review, you will learn what makes it a preferred POS and business management system among retailers today. 
Erply POS System Alternatives 
| | | |
| --- | --- | --- |
| POS System  | Software Subscription Cost  | Customer Support Options  |
| Erply POS  | Starting from $39/Month  | In-person, webinars, Live Online, and Documentation.  |
| LightSpeed Retail  | Starting from $69/Month  | Live Online, Webinars, and Documentation  |
| Shopify  | Starting from $29/Month | Not Offered  |
| ShopKeep  | Quote-Based | Webinars and Live Online Support |
Erply POS Benefits 
Supports a number of beneficial third-party integrations 

The software is platform agnostic 

eCommerce integration support

Comparatively affordable 

Offers an app marketplace, allowing you to easily expand software functionality
Possible Drawbacks 
The custom report generator on this system is not user friendly. Again, Erply only offers standard Invoice, waybill, and receipts that are hard to tell apart. 
Erply Pricing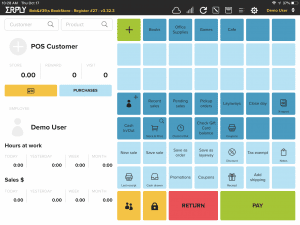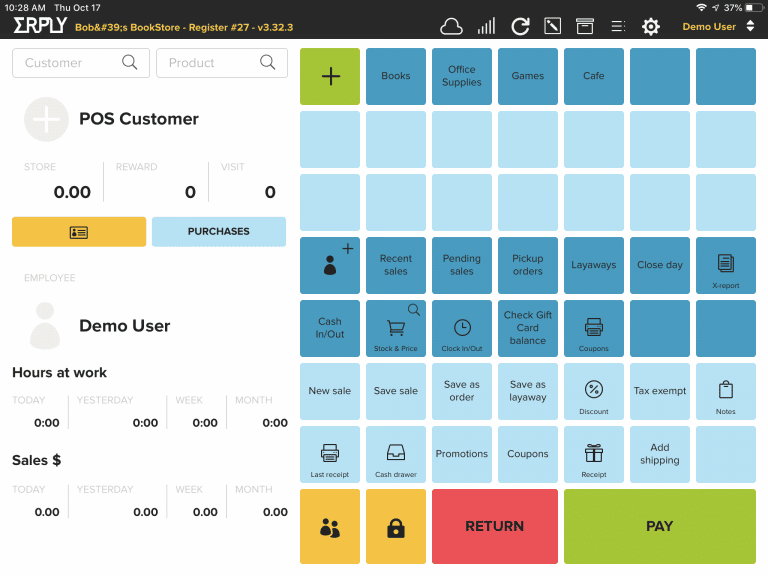 Erply offers a vast array of POS and business management features and capabilities to suit different retail business verticals. Even so, the provider is known to offer some of the most affordable retail POS software subscription rates in the industry. 
Erply offers four main monthly subscription plans, all of which offer a monthly and annual subscription rate. In either of the plans, the annual rate will save you about 20% of the money you would pay with the monthly subscription plans.  
Here are the four main Erply POS subscription plans you should consider:
POS Without Inventory ($49/Mo)
This plan is suited for startup and smaller retail stores. It offers such businesses the basic POS and business management capabilities without inventory management functionality. It offers two user accounts, a single POS license, Basic reporting and CRM tools, a mobile POS App, and Cayan integrated payments. 
With this Erply subscription plan, you will also get Bluetooth peripheral support, limited email support, and flexible hardware support. 
Online and Offline Inventory ($89/Mo)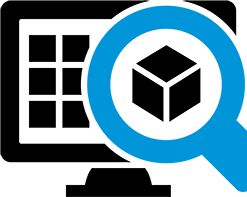 This option offers advanced retail stock management capabilities. It is priced at $89/Month or $69/Month with the annual subscription option. For this amount, you will get two user accounts and a single warehouse license. 
You will also get a real-time inventory backend system, inventory database, and product management, purchase, and receiving as well as supplier management capabilities. Additionally, it features reporting, packing lists, cycle counts, barcode labels, bundle and Kitts, multiple product types, email purchase orders, and a customizable document designer. 
POS + Inventory ($119/Month) 
This plan is best suited for the high-volume single and Multi-Store retailers. It essentially couples the inventory capabilities mentioned above to retail POS functionality. The plan offers a single inventory and POS license with support for up to two user accounts. 
With this plan, you will also get advanced reporting, supplier relationship management, store credit system, and gift card capabilities. Other innovative capabilities offered by this plan include sales Commission calculation, invoices, quotes, and sales, wholesale, house accounts, and API support. 
Enterprise (Quote-Based) 
Are you looking for the best retail POS system for your large Multi-Store or franchise business? You should contact Erply for a quote on their Enterprise software subscription plan. Pricing for this plan will depend on your specific POS needs. 
It will offer you such features as a Franchise HQ, and Chain HQ modules. This plan will allow you to integrate with your bank account and supports EMV chip payments. You will also get ERP integration support and API access. 
Erply POS Hardware and System Requirements 
To run the Erply retail POS software, you will need a computer with a minimum processor speed of 1GHz. The PC needs to have at least 1GB of RAM and 3GB of hard disk drive space. The PC display needs to have a resolution of at least 1024 x 768. 
As for the internet connection, you will need to have a minimum internet connection speed of 2Mbps download/1 Mbps upload. 
Hardware Compatibility 
Erply POS is hardware agnostic, allowing you to choose your preferred devices and accessories. The retail POs software is UPOS-compatible with support for a wide range of device brands, including Toshiba, IBM, Epson, Star, and Verifone. 
The solution may be used with such card readers as ID Tech, MagTek, and PayPal. As for printers, you may use EPSON, LPT, Legacy.com, or Star models. Erply POS system supports display devices by Birch, Jarltech, and Star. 
Erply POS System Key Features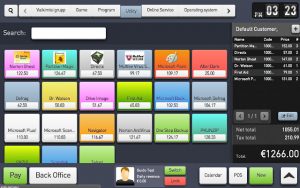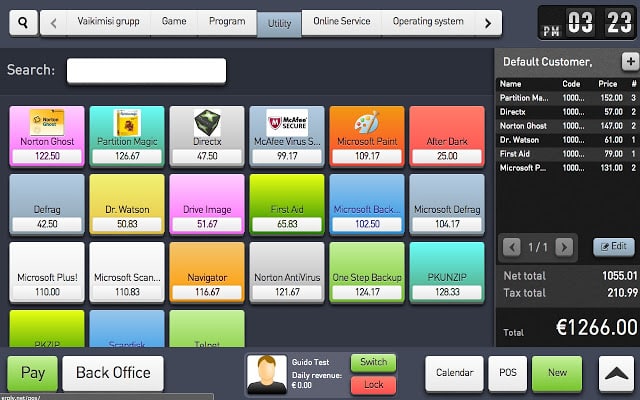 Not only is the Erply POS system affordable, but it is also packed with an assortment of beneficial retail capabilities to grow your business. The software features real-time updates and offline capabilities, comprehensive inventory management, and detailed invoice, and purchase order tracking.
You will also find the solution to be highly scalable to accommodate emerging business needs. Other aspects that make Erply one of the best retail POS systems include: 
Employee Timeclock 
Track employees' time in your business with ease. With this feature, the Erply POS system allows you to create permanent employee records that are accessible from anywhere. The stem will automatically monitor employee time as they clock in and out, and generate an exportable digital record of hours worked. 
The system supports unique employee logins to prevent unauthorized access to the POS system. The system allows you to view each employee's hours separately or total hours for the entire workforce. This functionality syncs with your Erply back office in real-time. Additionally, it offers you the ability to modify employee hours when the need arises.
Cash Management 
Manage cash in and cash-out functions in your business and balance the register with ease with this Erply functionality. Even in an increasingly cashless ecosystem, you will still need to pull cash from the drawer from time to time.
This feature may be used to log expenses with ease, monitor petty cash, and track cash handling in your business. The system will ensure that every dollar in the business is accounted for. A permanent record will be entered in your Back-Office whenever cash is added or removed from the register
Keep your registers balanced by tracking money borrowed from the register with this Erply cash in/out function. You may use the system to generate relevant reports that break down the records to show where cash was removed from and who removed the cash.
Layaway Sales
Offer your customers more convenient options to purchase large ticket items and boost sales with Erply's Layaway Sales feature. It gives your customers the opportunity to pay for expensive items in smaller increments. 
This feature will make your store more accessible, build customer loyalty, and drive more traffic to your brick and motor store. As opposed to some of the best retail POS systems, Erply allows you to customize each layaway order individually. 
In this regard, you will be able to set a defined rate of payment, minimum down payment, and payment due dates for each order. If an item is not paid in full by the expiration date and your employees are unable to reach the customer to settle the issue, the item will be returned to your inventory list.
Stock and Price Lookup

Search your retail inventory hassle-free with the Erply cloud-based, auto-updating product lists feature. The feature is specifically designed to help your employees serve more customers at once. The inventory search capability may be used to quickly view product information and stock levels at the POS.
This item lookup allows for offering better customer service. For instance, you will be able to search for an item that is out of stock and inform the interested customer which of your other outlets has the item in stock. Intuitive product search lets your employees spend less time searching through your system records for inventory counts.
Flexible Product Lookup
This feature will come in handy for retail stores that have a wide variety of inventory. It will also be very helpful if you happen to have items that lack barcodes in stock. The system will allow your staff to search for inventory from any of your store locations and warehouses.
With Erply, this search is only possible using a device that has system access in your business. The changes you make in your back office will be updated on your records and pushed to the POS in real-time.
Erply gives you many options to search for a product and locate its stock, including manual input of the product code, barcode scanning, and keyword search. Quickly identify products in the back office and at the POS.
Returns and Refunds
With this functionality, you will have an easy time enforcing your store return policy and collecting relevant data. The system supports partial and full returns on any purchase, creating a frustration-free process for both the customer and your POS clerk.
With this solution, you can accept returns without a receipt, process store credit or cash returns, and return to the original tender or gift card.  
Customer Support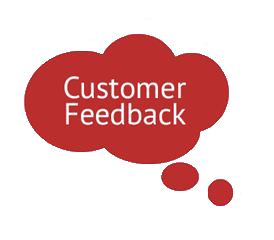 Erply has a team of professionals that are dedicated to helping you resolve any issue you may be having with your POS system. You may contact their customer support team through phone support 7 days a week or through their Support ticket SLA and escalation process.
The provider also offers dedicated onboarding support as well as one on one demos and training tutorials. 
Integrations Support 
Erply POS system supports integration with such e-commerce platforms as Shopify. This integration option comes complete with customizable plugins to suit your business needs. The system also features easy-to-integrate API kits.  
Final Verdict 
The current retail business environment is more competitive than ever before. To outshine your competitors and grow your business, you will need a powerful, and scalable industry-specific POS system.
Erply equips you with the retail POS and management tools you need to establish strong and lasting connections with your customers and suppliers. It allows you to gather important business and customer information, process transactions, look up product information, and set up reward programs.  The Erply retail POS system is all you need to deliver a positive and informed transaction experience for your customers.