(Last Updated On: 11/14/2022)
Written by Business Expert Wale Ameen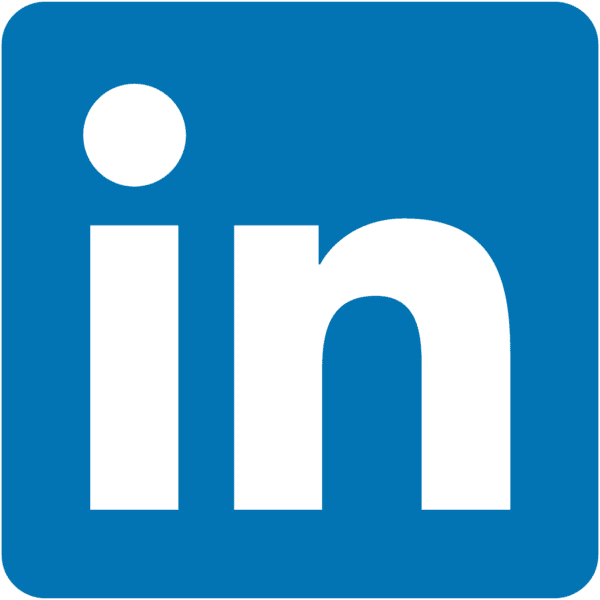 Affiliate Disclaimer: Our product review team dedicates hours of research, fact-checking and testing to recommend the best solutions to business owners. We earn from qualifying purchases through our links, but this does not influence our evaluations. Why trust our reviews?  
Erply POS is a multi store, franchise, and retail chain point of sale solution. In this review, I will be taking you on a tour of all that it has to offer, including its features, pros and cons, ideal use cases, and much more.
Erply POS Quick Highlight
Web App, Windows, Macintosh

Supports mobile usage

Works on all operating systems: IOS, Android, Windows Mobile

Multi language solution

Comes with API functionality

Offers free pricing plan for small retailers
You may also be interested in reading about other POS systems we've reviewed.
Don't have time to read this whole review? Skip ahead to: 
Erply POS Complete Review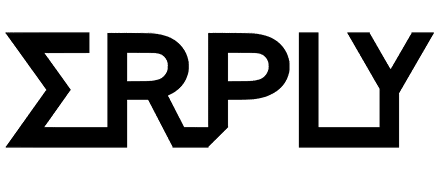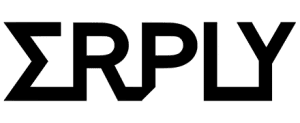 Erply POS is one of the best retail point of sale (POS) systems for a number of verticals in the retail sector, including apparel, cosmetics, and pet supply businesses. This POS system is designed to offer retailers the functionality and power of a traditional POS system in a hand-held device. 
Erply POS is a cloud-based point-of-sale and inventory management platform. It was founded in 2009 by Kristjan Hiiemaa in Estonia and has over 2,000 registered users and 700 paying subscribers. The company provides a number of features that help businesses improve their operations.
Erply POS makes it easy to manage your inventory. The system allows you to manage sales by location, product, and more. You can see the totals of your register and the breakdown of payments for your customers. The software also supports secure payment processing with PIN debit and electronic signature capture. Additionally, it allows you to ship internationally, allowing you to keep in touch with shipping carriers. It will also print out important shipping labels, and save receipt prints.
The Erply software offers tools for cross-selling and upselling. The software helps you learn which products customers are most interested in and then suggests cross-selling alternatives. You can also use your POS data to educate customers on better-quality products or upsell them to a higher-priced version. For example, you can upsell a higher-end pair of running shoes to a customer. The customer's benefit is obvious, so it doesn't feel like an aggressive sales tactic.
Erply POS is a popular point-of-sale solution for businesses of all sizes. It supports thousands of businesses worldwide and integrates with many of the industry's leading hardware solutions. Additionally, it has its own API, with this you can increase its functionality and thus extend its capabilities. This goes a long way in making it customizable for a variety of businesses.
Such a solution will help you execute transactions, save money, and make informed business decisions. Integrating such innovative apps as Dashboard, invoicing, and stock-taking apps, by the provider, to your Erply POS system will also help streamline the inventory and retail workflows. 
It features an intuitive user interface and supports Android, Windows, and iOS operating systems. Throughout this Erply POS review, you will learn what makes it a preferred POS and business management system among retailers today. 
Erply POS System Alternatives 
| | | |
| --- | --- | --- |
| POS System  | Software Subscription Cost  | Customer Support Options  |
| Erply POS  | Starting from $39/Month  | In-person, webinars, Live Online, and Documentation.  |
| LightSpeed Retail  | Starting from $69/Month  | Live Online, Webinars, and Documentation  |
| Shopify  | Starting from $29/Month | Not Offered  |
| ShopKeep  | Quote-Based | Webinars and Live Online Support |
Erply Software System Key Features 
Not only is the Erply POS system affordable for both small businesses and large, multi location stores, but it is also packed with an assortment of beneficial retail capabilities to grow your business. The software features real-time updates and offline capabilities, comprehensive inventory management, detailed invoice, and purchase order tracking.
You will also find the solution to be highly scalable to accommodate emerging business needs. Other aspects that make Erply one of the best retail POS systems include: 
Employee Timeclock 
Track employees' time in your business with ease. With this feature, the Erply POS system allows you to create permanent employee records that are accessible from anywhere. The stem will automatically monitor employee time as they clock in and out, and generate an exportable digital record of hours worked. 
The system supports unique employee logins to prevent unauthorized access to the POS system. The system allows you to view each employee's hours separately or total hours for the entire workforce. This functionality syncs with your Erply back office in real-time. Additionally, it offers you the ability to modify employee hours when the need arises.
Cash Management 
Manage cash in and cash-out functions in your business and balance the register with ease with this Erply functionality. Even in an increasingly cashless ecosystem, you will still need to pull cash from the drawer from time to time.
This feature may be used to log expenses with ease, monitor petty cash, and track cash handling in your business. The system will ensure that every dollar in the business is accounted for. A permanent record will be entered in your Back-Office whenever cash is added or removed from the register
Keep your registers balanced by tracking money borrowed from the register with this Erply cash in/out function. You may use the system to generate relevant reports that break down the records to show where cash was removed from and who removed the cash.
Layaway Sales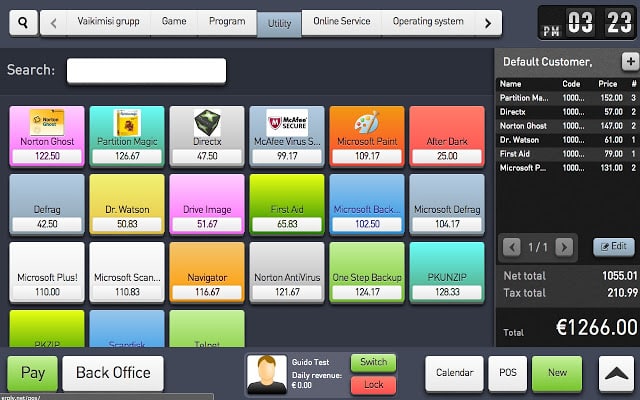 Offer your customers more convenient options to purchase large ticket items and boost sales with Erply's Layaway Sales feature. It gives your customers the opportunity to pay for expensive items in smaller increments. 
This feature will make your store more accessible, build customer loyalty, and drive more traffic to your brick and motor store. As opposed to some of the best retail POS systems, Erply allows you to customize each layaway order individually. 
In this regard, you will be able to set a defined rate of payment, minimum down payment, and payment due dates for each order. If an item is not paid in full by the expiration date and your employees are unable to reach the customer to settle the issue, the item will be returned to your inventory list.
Stock and Price Lookup
Search your retail inventory hassle-free with the Erply cloud-based, auto-updating product lists feature. The feature is specifically designed to help your employees serve more customers at once. The inventory search capability may be used to quickly view product information and stock levels at the POS.
This item lookup allows for offering better customer service. For instance, you will be able to search for an item that is out of stock and inform the interested customer which of your other outlets has the item in stock. Intuitive product search lets your employees spend less time searching through your system records for inventory counts.
Flexible Product Lookup
This feature will come in handy for retail stores that have a wide variety of inventory. It will also be very helpful if you happen to have items that lack barcodes in stock. The system will allow your staff to search for inventory from any of your store locations and warehouses.
With Erply, this search is only possible using a device that has system access in your business. The changes you make in your back office will be updated on your records and pushed to the POS in real-time.
Erply gives you many options to search for a product and locate its stock, including manual input of the product code, barcode scanning, and keyword search. Quickly identify products in the back office and at the POS.
Returns and Refunds
With this functionality, you will have an easy time enforcing your store return policy and collecting relevant data. The system supports partial and full returns on any purchase, creating a frustration-free process for both the customer and your POS clerk.
With this solution, you can accept returns without a receipt, process store credit or cash returns, and return to the original tender or gift card.  
Customer Support 
Erply has a team of professionals that are dedicated to helping you resolve any issue you may be having with your POS system. You may contact their customer support team through phone support seven days a week or through their support ticket SLA and escalation process.
The Erply software provides a service to small and midsize businesses that helps them manage inventory, sales and more. Its iPad applications allow businesses to perform inventory inspections in seconds. The company is a specialized software provider, so it can provide tailored solutions for many types of businesses. It doesn't offer unique solutions for every company, but all of its packages have undergone extensive testing. The software is lightweight, uses no add-ons or plug-ins, and offers fast performance.
Erply is included in 2 Expert Collections. One of them is the Cannabis Industry, which includes marijuana and hemp businesses. The second one is the Non-Plant Touching Industry. These businesses have specific requirements that aren't met by standard ERP solutions. These companies need specialized solutions for these industries, and Erply can meet those needs.
The company's subscription plans include both frontend register software and an inventory management system. The latter doesn't integrate with ecommerce, so the cost is more expensive. You can cancel the service with a 30-day notice or by clicking a button in your account. In addition to the subscription, you'll have to pay an implementation fee of $1200.
The system automatically keeps track of promotions and offers on sales and prevents multiple instances of the same customer using a promotional offer. Promotions can be manually applied, or they can be automatically applied to sales. ERPLY also features a feature to accept payments offline, called Store and Forward. However, this feature is not fully supported yet.
The provider also offers dedicated onboarding support as well as one on one demos and training tutorials. 
Integrations Support 
The Erply POS system supports integration with such e-commerce platforms as Shopify. This integration option comes complete with customizable plugins to suit your business needs. The system also features easy-to-integrate API kits.  
Erply POS Features At A Glance
High Scalability (supports up to 800+ locations)

Comes with customized Onboarding

Project Management

Promotions/Coupons Engine

Centralized Reporting

Centralized Purchasing

Commission Management

Franchise HQ Module

Chain HQ Module

Multi-store Point of Sale

Inventory Management

Integrates with bank & EMV

Customer Facing Display with Ad Module

Supports up to 900+ POS Registers

Gift Cards, Store Credit System

Promotions/Coupons and Marketing Intelligence

Invoicing/Quoting

ERP Integration

API Access

House Accounts

Wholesale, EDI Integration Option

WMS – Warehouse Management System

mPOS
What Are The Pros And Cons of Erply?
Pros
Ideal for both small businesses and large alike

Supports integration with third party apps

Works with any hardware

Comes with a number of free retail apps

Supports offline mode

Highly customizable

Comes with free 60 day trial
Cons
It is a complex software and learning curve can be steep for users

Limited customer support
Is Erply POS Easy to Use?
Erply POS comes packed with so many functions and features, and as such, it is a somewhat complex solution to use. As a new user, it will demand some time from you to adjust to and really get the hang of all of its processes. As such, it is not too easy to learn, but the positive side of this is that once you get the hang of it, it's a seamless package to use with tons of features and capabilities.
What I Like About Erply
As a point of sale solution, I love the fact that Erply comes with so many features and capabilities for a decent and moderate price. I also like the fact that it is hardware independent and not restricted by hardware. 
The pricing of Erply is another strong point I took note of as a POS brand. Lastly, I love its range of retail apps, which are available on both the Google Play Store and the Apple App Store. You can see screenshots of some of them below: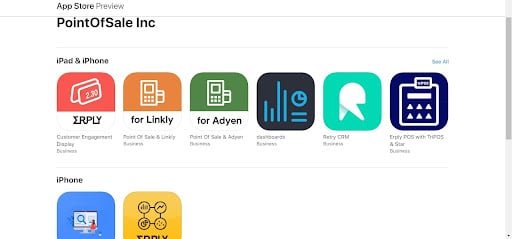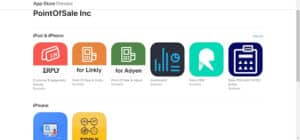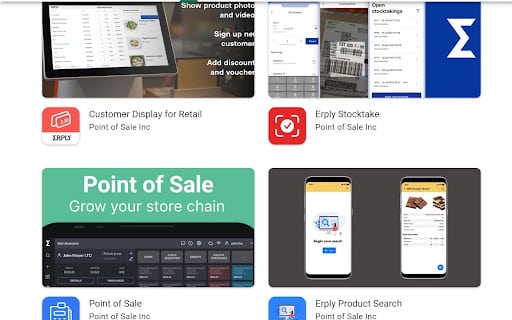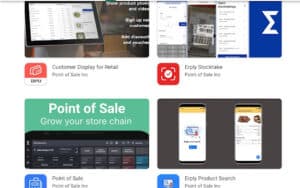 Erply Apps
As I mentioned above, one of the unique attributes that I especially like about Erply POS or the Erply software is the fact that it comes with tons of retail apps that add to the brand's value. These apps include:
Customer Display for Retail

Erply Stocktake

Erply Point of Sale

Erply Product Search

Point of Sale and TriPos Payment

POS for Cayan & Star

Erply Dashboard

Erply Business Software: Invoice, Orders, Waybills by Erply

Kassa

Erply Customers

Erply Inventory Dashboard

Erply Code Reader & Barcode Scanner
The Erply Back Office
The Erply back office software  is a power trove of capabilities. It comes with capabilities such as the ability to log in from anywhere and on mobile, look up recent sales, track your cash flow with reports, monitor petty cash, monitor your stock, and many other capabilities.
What I Do Not Like About Erply POS
The one thing that stands out for me about Erply is the fact that it does not provide support for its lower priced plans.
What Type of Business is Erply Software Ideal For?
This is probably one of the best parts of this point of sale system. This is because Erply caters to both small businesses and large multi-store businesses. It has a free pricing plan ideal for small retail stores (although this is limited as it does not come with an inventory feature) and other highly priced plans, as well as a quote based plan that appeals to big franchise and multi store retail businesses. 
How Do Other Users Rate Erply Software POS?
Users' reviews monitored on Capterra, G2 and GetApp show that Erply's top positives include pricing, friendly customer care support, while they complain about issues with usability, a steep learning curve, the desire for more customization, and poor customer support. The software scores 4.3/5 on both platforms. 
How Much Does Erply POS Cost?
Erply Pricing
Erply software offers a vast array of POS and business management features and capabilities to suit different retail business verticals. Even so, the provider is known to offer some of the most affordable retail POS software subscription rates in the industry. 
Erply POS offers four main monthly subscription plans, all of which offer a monthly and annual subscription rate. In either of the plans, the annual rate will save you about 20% of the money you would pay with the monthly subscription plans.  Below is an overview of the POS plans and pricing.
POS Without Inventory ($0/Month)
This plan is suited for startups and smaller retail stores. It offers such businesses the POS and business management capabilities but without inventory management functionality. It offers one user account, a single POS license, Basic reporting and CRM tools, a mobile POS App, and Cayan integrated payments. 
With this Erply subscription plan, you will also get Bluetooth peripheral support, limited email support, and flexible hardware support. 
Inventory For E-Commerce ($39/Month) 
This option offers advanced retail stock management capabilities. It is priced at $39/Month annually or $59/Month on a monthly subscription plan. For this amount, you will get two user accounts and a single warehouse license. 
You will also get a real-time inventory backend system, inventory database, and product management, purchase, and receiving capabilities, as well as supplier management capabilities. Additionally, it features reporting, packing lists, cycle counts, barcode labels, bundle and Kitts, multiple product types, email purchase orders, and a customizable document designer. 
Retail POS + Inventory ($79/Month) 
This plan is best suited for high-volume single and multi-store retailers. It essentially couples the inventory capabilities mentioned above to retail POS functionality. The plan offers a single inventory and POS license with support for up to two user accounts. 
With this plan, you will also get advanced reporting, supplier relationship management, store credit system, and gift card capabilities. Other innovative capabilities offered by this plan include sales Commission calculation, invoices, quotes, and sales, wholesale, house accounts, and API support. 
Are you looking for the best retail POS system for your large Multi-Store or franchise business? You should contact Erply for a quote on their Enterprise software subscription plan. Pricing for this plan will depend on your specific POS needs. 
It will offer you such features as a Franchise HQ, and Chain HQ modules. This plan will allow you to integrate with your bank account and supports EMV chip payments. You will also get ERP integration support and API access. 
Erply POS Hardware and System Requirements 
To run the Erply retail POS software, you will need a computer with a minimum processor speed of 1GHz. The PC needs to have at least 1GB of RAM and 3GB of hard disk drive space. The PC display needs to have a resolution of at least 1024 x 768. 
As for the internet connection, you will need a minimum internet connection speed of 2Mbps download/1 Mbps upload. 
Hardware Compatibility 
Erply POS is hardware agnostic, allowing you to choose your preferred devices and accessories. The retail POs software is UPOS-compatible with support for a wide range of device brands, including Toshiba, IBM, Epson, Star, and Verifone. 
The solution may be used with such card readers as ID Tech, MagTek, and PayPal. As for printers, you may use EPSON, LPT, Legacy.com, or Star models. Erply POS system supports display devices by Birch, Jarltech, and Star. 
Final Verdict 
The current retail business environment is more competitive than ever before. To outshine your competitors and grow your business, you will need a powerful, and scalable industry-specific POS system.
Erply POS, or the Erply software, equips you with the retail POS and management tools you need to establish strong and lasting connections with your customers and suppliers. It allows you to gather important business and customer information, process transactions, look up product information, and set up reward programs.  The Erply retail POS system is all you need to deliver a positive and informed transaction experience for your customers.
Get started by getting a free quote now from Erply POS.
FAQs
Is Erply good?
Yes, overall, Erply is a great point of sale solution that is feature rich and highly customizable. It however has a steep learning curve, which may mean that it takes a while for users to get the hang of it.
Who owns Erply?
Erply POS was founded by CEO Kris Hiiemma, a business software specialist and expert who has broad experience in varying aspects of accounting, inventory, document, and financial management.
Where is Erply based?
Erply POS, which was founded in 2009, is headquartered in London, United Kingdom.