(Last Updated On: 02/03/2023)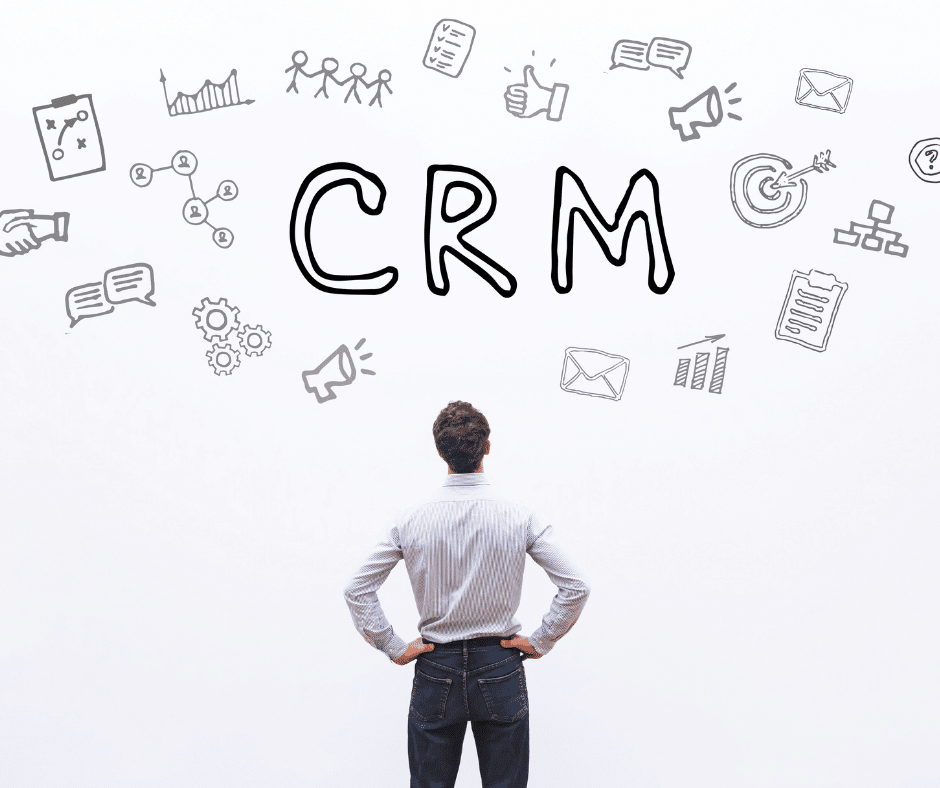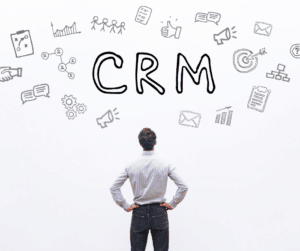 Written by Martin Nikolaev, Point of Sale Expert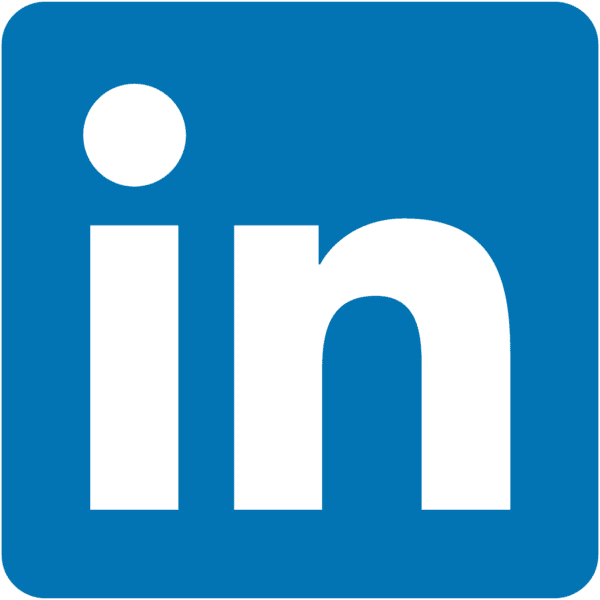 Our product review team dedicates hours of meticulous research, fact-checking, and testing to recommend the best solutions to business owners. We earn from qualifying purchases through our links, but this does not influence our evaluations. Why trust our reviews?  
As a business owner, you know that your customers are your lifeline. Whatever industry you're in, your business can't survive without your customers. Once you've built your brand or business enough to create a solid customer base, that's only the first step of a long journey or, should I say, a relationship. The question to ask yourself when you grow your business is an obvious one: how to get your customers to stick around and become patrons?
From what I've seen in numerous industries, many business owners struggle with this seemingly simple task. They seem to fail in finding the means to nurture their clientele. I bet you don't want people to only visit your retail space or website and make a purchase from you once and never think of your business again. Seducing them with one-time offers and other similar stunts is not going to bring results. It's WAY more important for you as a business owner or manager to shift your focus toward building lasting relationships with your customers so that they will return over and over again. The best clients you'll ever have will become the brand ambassadors of your dreams. The trick is to make them stay. This is where CRM systems come in.
I'm sure you've heard of Customer Relationship Management (CRM) before. CRM is all the buzz in business management right now. In recent years, global spending on CRM software has grown upwards of 15.6% and reached over $48 billion. By 2025, the market is expected to almost double in revenue. Still, many business owners understand what a CRM is, but never think about implementing one in their organization. Don't make that mistake, as it could be the one thing to bring your operation to the next level. 
Recent studies have shown that by using CRM software, businesses are able to increase their sales by an average of 29% and improve reporting accuracy by 42%. You don't need me to tell you how HUGE of a difference this is. The reality is that customer relationship management software needs to be a priority investment goal for business owners who have yet to benefit from its perks. 
This brings us to the article you're reading now. Given all of the above, I decided that it's a good idea to have the top CRM software providers out there reviewed and compared. Based on my research, the narrowed-down list comprises eight CRM systems.
Don't have time to read this whole review? Skip ahead to:
What is Customer Relationship Management Software?
Buyer's Guide | Customer Relationship Management System Benefits
Salesforce: The Most Customizable CRM Software
Oracle NetSuite: CRM Software with the Best Customer Support
Zoho: The Best CRM with AI Assistance
Keap: The Most User-Friendly CRM
Monday.com: The CRM with the Most App Integrations
ZenDesk: The Most Feature Rich CRM
Freshsales: The Best Bang-for-Your-Buck CRM
PipeDrive: The Most Sales-Driven CRM
Customer Relationship Management Software | The Definition 
Customer relationship management software comprises several methods and functionalities to help your organization plan, control, and perfect the relationship with your customers. Yes, there are companies who manage these methods themselves, but having all the means to do it concentrated in a single CRM platform equals bringing things to another level. 
In short, a CRM system will let you connect with your prospects, store information, and create a rich database complete with logs, reports, and analysis, all of which is done within a single piece of software. Otherwise, all the information must be stored within several other software helpers and virtual workspaces. This makes it inefficient, not to mention the higher risk of losing information.
The best customer relationship management software for small businesses provides a streamlined workflow, ease of access, and higher customer satisfaction.
How Do CRM Systems Work?
Modern-day CRM software is always a complex solution that you don't need to fully understand to operate. The reason is the usually super simple interface that makes using the system a piece of cake and provides the best possible experience for both clients and employees.
I know that some people accept CRM systems as merely means to store client data and create reports, but this type of software is so much more. This is also the misconception that stops hundreds of business owners from adopting a full-fledged CRM system.
A state-of-the-art CRM system can do A LOT of things. It can track and store information related to every last detail of the interaction between your clients and your organization, such as website visits, social media interactions, quotes, complaints, and so forth. The system can help you with the sales process, the efficiency of your business model, the customer support quality you offer your peers, and many other aspects.
The powerful software does this by several management and reporting tool sets that implement into your organization and collect data. Eventually, the system becomes a central part of the sales process and takes a lot off your employees' shoulders.
Buyer's Guide
| Customer Relationship Management System Benefits
When it comes to finding the ultimate small business CRM software, there's always a lot of research and comparisons involved. I've always tried to help business owners and managers like you (hence the article), which is why I'm happy to report that I did the heavy lifting for you. Below, you'll find an easy methodology I use to find the best customer relationship management software for small businesses.
Choosing any of the CRM systems available today will likely result in a helpful toolset to use, but it's rarely the best decision, even if you pick a top-rated provider. You need to choose wisely, but you always need to start with the core aspects of any advanced small business customer relationship management system, and the effects it would bring. 
Below, you'll find the most important customer relationship management system benefits.
Customer-Oriented Structure
This feature is the most important one to look for. If you're in the market for a CRM system that will boost your company's customer relationship skills and means, it's crucial that the software you choose is designed with the customer in mind. Different systems may be geared toward different departments throughout your organization (Sales, Human Resources, Marketing, etc.). The top priority of the software you pick should still be to form and nurture customer relationships that will help you grow your business.
Task Automation
It's evident that automation features may vary, depending on the system you choose. Some of the software solutions may focus on automating marketing tasks, while other systems may prioritize automating pipeline tracking. The options for automation are endless, but any decent CRM system should offer some type of automation. Being able to automate certain aspects of running your business will allow time-consuming tasks to be replaced by focusing on the necessary work – this is what it means to have a  customer-centric CRM solution.
Provision of Insightful Metrics
There is no real advantage in attempting to improve customer relationship and retention if you don't have a way to track your efforts. It's becoming more and more apparent to business owners everywhere that customer data is a key piece of analytical information. A recent report stated that the Customer Analytics Market is on track to $24.2 billion by 2025, boasting an 18.2% annual growth rate. I know you're probably wondering about the reason for the exponential growth of this market? Here it is, mentioned in the report: "The major factors driving the growth of customer analytics market include the need to understand customer buying behavior for a more personalized customer experience" 
Improved Communication Means
Improved communication can only be accomplished by simplifying the ways in which your individual employees and teams communicate flawlessly and transfer important data between them. How do you currently share information with co-workers? Chances are part of the data and information flow within your organization is shared via email, some via phone, maybe some information is written down on notepads and shared accordingly, etc.. When valuable information, especially pertaining to customers, is communicated through several methods, it often leads to chaos. CRM systems avoid the disorganized communication that can result in critical errors by allowing all information to be stored, synced, and exchanged in one central information database. 
Boosted Overall Efficiency
CRM technology is constantly evolving with new tools and features. One thing you need to make sure as a business owner is to assess the software's ability to improve the overall efficiency of your operation. The right CRM software will boost the efficiency on every level of your business. Employees and teams will communicate better, marketing efforts will be more dialed in, analytical data will be more insightful and actionable, and most importantly – your sales will continue to thrive because you're prioritizing customer leads.
Must-Have Features Customer Relationship Management Software Features
I already went through some of the must-have functionalities of any CRM software you consider investing in, alongside some of the customer relationship management system benefits you should enjoy. But there are dozens of specific features to look for as well. I'll save you the hustle and bustle of researching them all: you can find the most important ones below.
Calling functionalities: To be able to always get in touch with prospects, partners, and colleagues while making most of the call, you need built-in VoIP, automated recording, voicemail transcription, etc.

Automated logs and emails: The system should not only be able to send voicemail logs via email, but also store them based on specific requirements, so your employees could make the most of the information as fast as possible.

Lead management: The best customer relationship management software for small businesses (and for large enterprises, for that matter) should allow you to easily organize all your leads into categories designed by your team. Some automation is always required for this to be done properly. 

Notifications: This might seem as an obvious feature to look for, but make sure the CRM software you intend to buy has the functionalities needed to notify your employees for planned events, meetings, etc.

Sales reports: The ultimate CRM software should boast a full toolset for sales reporting. The system should track and store a plethora of metrics, but it should also provide ease of access to them in the form of analysis and reports.

Third-party software integrations: Some of the most valued customer relationship management system benefits come from integrations with third-party software.

Extended customization: Since every organization is unique in terms of employee structure, sales processes, strategies, and so forth, the CRM of your dreams should allow you to customize it to the needed extent. 
Things to consider before investing in a customer relationship management system software:
No buyer's guide would be complete without mentioning the key aspects of your operation to consider when buying CRM software. The main factors to never neglect can be the difference between resources down the drain and a successful investment. Let's look at the suggestions I came up with, based on my experience and research.
Identify the needs of your team and prioritize the biggest ones among them. This way, you'll have a short list of important aspects that the new CRM system you intend to introduce should cover. No compromises should be allowed here. When you have your company's priorities straight, then you need to compare them with what the CRM software has to offer. If there's a perfect match, you'd be good to go.

Customer support: If you're about to replace an existing CRM system with a new one, then you'll know all the things that the customer support of the old software provider was missing. Make sure that communication between your employees and the customer support behind the CRM software is flawless and available 24/7.

Data synchronization: In the scenario mentioned above, there would be a lot of data and information to migrate and sync. This should be done smoothly, but the most important thing is to prevent data loss. The history logs and other bits of information need to remain in storage, meaning that they need to be imported in a reliable way. The best customer relationship management system software for your business can offer flawless data transition.

Usability and easy onboarding: The CRM software you choose needs to be easy to install and set up, but it also needs to have the kind of intuitive interface to perfect your workflow. Usability is key when one of your top priorities is to increase productivity. An additional perk of having a CRM system with flawless UI is that your clients and contacts will benefit from its usability, thus increasing your overall results. 

Adequate pricing: This goes without saying, but reading the fine print when it comes to paying the bill is a must. Still, I've spoken to numerous business owners who have invested in a plethora of things without looking at possible additional costs, such as fees and taxes. They were attracted by the great presentation and went with it. The CRM software you choose should have a straightforward, transparent pricing pattern.

Top-notch security: When it comes to customer relationships and all relevant data, security comes first. There's usually a ton of important data that needs to be kept private, regardless of the niche you're operating in. There are numerous regulations that all processes related to data harvesting and storage need to comply with. Therefore, you need to be sure that your new CRM system follows all the latest industry standards and requirements.
Now, let's focus on the 8 best customer relationship management systems for small businesses.
Best Customer Relationship Management Software Systems
Most of the reviews I've done so far do not include a rating. I believe that it's better to review and compare all the rivaling products or services in a particular niche and highlight their biggest advantages. This way, you'll get your hands on a head-to-head competition in the form of a presentation, and you can decide which product or solutions works best for your organization. 
In this article, I'll make an exception. If I had to choose one of the CRM systems featured below, I'd go for Salesforce CRM. Despite that its competitors are not far behind it, Salesforce CRM takes the lead because of its bundle of perks that I find to be the most appealing and useful at the same time. The ease of use, the personalized customer support options, the endless customization options, and numerous other advantages turn this software into a worthy choice. 
Even if you don't share my opinion, if you're in the market for an advanced CRM solution, chances are, you'll find what you're looking for in the list below.
| CRM Provider | Best Perk | Pricing |
| --- | --- | --- |
| Salesforce CRM | Highly customizable software | Starts at $25 per user per month, up to $300 per user per month |
| Oracle NetSuite | Excellent customer support | Starts at $999, plus $99 per user per month |
| Zoho CRM | Various workflow tools | Starts at $13.50 per user per month |
| Keap | Simple and user-friendly interface | $129 per month per two users (Pro plan) |
| Monday CRM | Reputable CRM provider | Free base plan, custom Enterprise plan |
| Zendesk Sell | Affordable, mobile-friendly | Starts at $19, to $99 for the Professional plan |
| Freshsales | AI assistant | Free base plan. $69 per month for the top-tier plan |
| Pipedrive  | 250+ third-party app integrations | $14,50 (Essentials plan) – $96 (Enterprise) plan |
Salesforce was established in San Francisco back in 1999. Since then, the company has been enjoying constant growth. Salesforce delivers services to over 150,000 companies.
Salesforce is one of the biggest players in this industry, and for a good reason. The company boasts numerous perks. Let's look at some of the most notable ones.
Customized Marketing Solutions. Tailor-made marketing techniques can help customers feel more important by focusing heavily on the individual customer data. Marketing campaigns need to be designed according to customer behavior and activity, which is why you need to have an endless variety of tools to set up specific campaigns that target everything you need.
Automate Sales Tasks. Sales tasks and admin work that are deemed as redundant can be automated with the sales tools built in the Salesforce CRM software. Tha
nks to the plethora of automations available, team members can focus on their primary tasks related to sales and administration.
Personalized Customer Support. Salesforce features several customer service solutions for you to offer your clients. You could receive valuable customer insight related to your products and services, as well as engage with and support customers via the channel they prefer, scale AI (Artificial Intelligence)-powered support chatbots, and enjoy automated workflows.
Pricing
There are many packages to choose from. The most popular CRM package is the Sales Cloud option which has 4 different pricing tiers, ranging from $25 per month per user – $300 per month per user. I strongly recommend contacting Salesforce to find out which package would best suit the individual needs of your business.
Pros
One of the most trusted CRM providers

Options for adding and removing features

Online platform for creating apps and launching them via Salesforce
Cons
Unexpected updates can cause downtime
Salesforce CRM has an overwhelming amount of positive consumer reviews. Some of the common negatives mentioned among users included that there is too much scrolling and clicking that has to be done on the consumer end, making it easy to make errors or miss things.
The San Mateo, California-based NetSuite was founded in 1998. The company started as a cloud software provider with a mission to help manage businesses with an integrated, web-based system. Back in 2016, Oracle acquired NetSuite, and the rest is history. Today, Oracle NetSuite delivers its services to over 21,000 business clients worldwide.
Perks
With a little help from Oracle, NetSuite became a significant player in the industry, which wouldn't have been possible without the numerous features and functionalities added. Let's look at some of the important ones.
Automated Marketing. NetSuite offers simplified marketing tools which enable you to track and categorize your leads and constantly observe the conditions under which your prospects are ready to become clients. . Using this CRM software, you will be able to manage and analyze all your marketing campaigns from one place, making the process a lot faster than usual. These campaigns include email, events, and multi-channel activities. Being able to track performance in real time allows for maximum ROI (Return On Investment) and tweaking live campaigns when needed.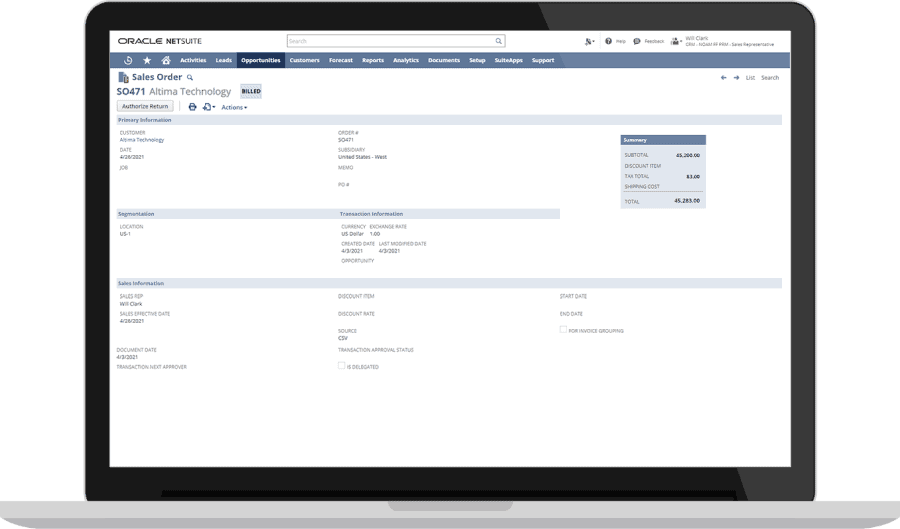 Sales Force Efficiency. The NetSuite software compiles all customer data into a single database. Having information stored in a central database enhances employee collaboration and provides the ease of access they need. The unified database allows for employees to be able to input and extract data into and from one source rather than having to search for information across multiple sources and platforms, avoiding errors and miscommunication. NetSuite features real-time data processing to provide forecasting tools for your sales force teams.
Mobile Access. Team members can input or update customer and sales data from anywhere they want. They can access the system through a tablet or another mobile device. Employees can manage calendars, reminders, call notes, quotes, time-sheets, and more thanks to the NetSuite mobile CRM interface.
Improved Customer Service. The cloud interface of the software provides everyone with instant access to customer information. Since all team members can view key data such as sales/service history, communication, and support. processes like customer case resolution will be a more expedited process with no interruptions whatsoever.
Company Support. NetSuite offers a wide variety of customer support. The software features product demos, webinars, information guides, blogs, and more.
Pricing
NetSuite's pricing includes an annual license fee, but there is also a one-time implementation fee for their software. You have to reach out to NetSuite directly for a price quote.
Pros
Feature-rich software

Various integrations with third-party software

Great analytics and reporting toolset
Cons
The fees can be too steep for some small businesses

Most of the system's functions suit bigger companies better
Zoho was founded in 1996 as a technology company. Since then, the organization has created a wide variety of web-based business tools. Today, Zoho employs over 7,000 employees worldwide. Let's see what Zoho CRM has to offer.
Perks
Omnichannel Communication. Zoho allows users to communicate with their customers via several channels. Rather than being restricted to a specific contact method such as a web-based form, the software can provide customer support and communication via multiple channels, such as email, telephone, chat, and social media. Zoho CRM's reporting capabilities create customer profiles that store all previous communication from all channels used. As a result, your employees will be just a few clicks away from entering systemized customer profiles.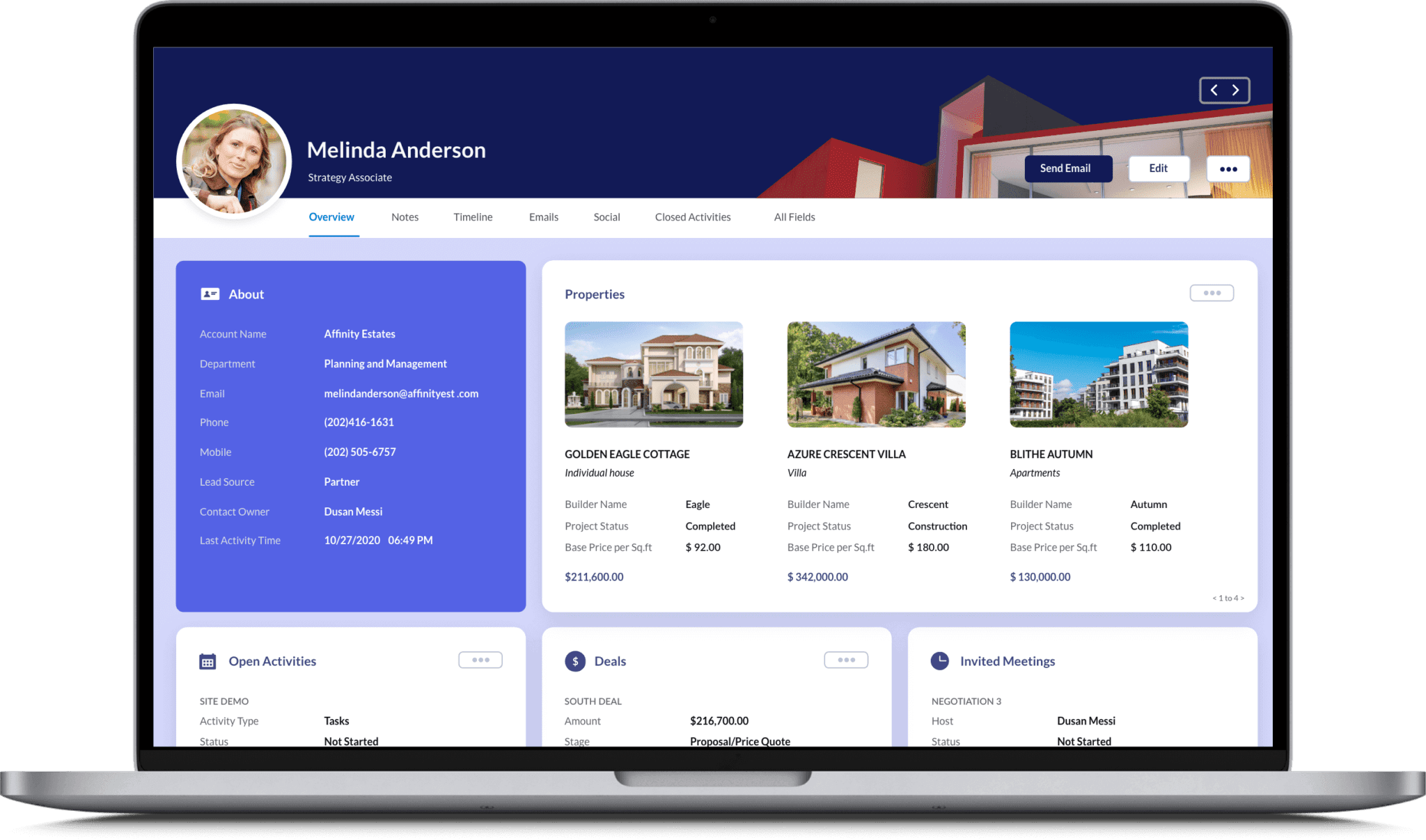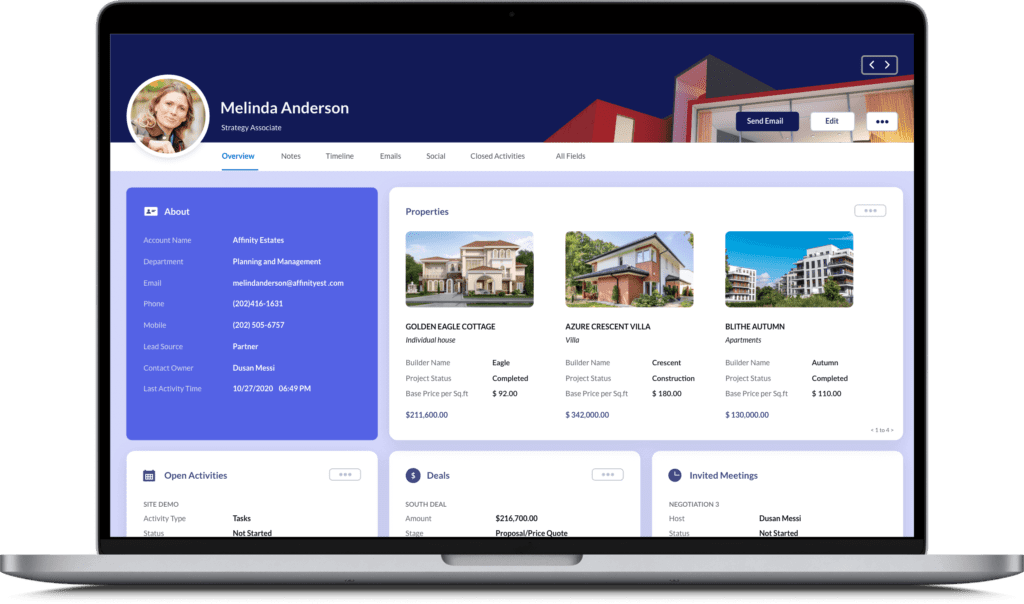 Complete Workflow Customization. Not only can workflow processes be automated, but they can also be completely customized. The Zoho CRM software can allow your teams to set up trigger campaigns with rules that can be specified with up to 10 conditions (when, then, if) per a single rule. The depth of customization allowed will really enable teams to zone in on personalization and connection with the customer.
ZIA. A unique feature  Zoho boasts is Zia. This is the AI assistant built into the software. Hearing AI or Artificial Intelligence can be a bit overwhelming for those who don't consider themselves tech savvy. This is where utilizing Zia really comes in handy. Users of Zoho can live chat with Zia, call the assistant, ask Zia to take notes, retrieve and update records, optimize customer records, extract key email information, and so much more. Think of Zia like an Alexa on steroids, but for CRM purposes.
Pricing
Zoho offers four different pricing packages. The Standard plan is $13.50 per month per user, and the most expensive plan is the Ultimate option, priced at $50 per month per user. You can lower these costs if you choose to be billed annually rather than monthly.
Pros
Prospect interaction integration

Extended workflow tools

Webinar interaction tracking is available
Cons
Relatively complicated integrations
Keap was founded in 2001 in Arizona. The company focuses on small businesses, specifically ranging from 2-20 employees, which is why I thought it would be a great entry on this list. Although the focus of this CRM software provider is on a specific group of organizations, its quality did not remain unnoticed.. Their software has been reviewed by Forbes, Entrepreneur, and The Wall Street Journal.
Perks
Keap has a lot of advantages that can attract most business owners. I believe you'll like this CRM software as well.
User Friendly. Keap is very simple to setup and use. The company is different from other CRM system providers thanks to focusing on small businesses as a primary target group. This approach has allowed them to simplify their software. As a result, some company owners refer to this system as one of the best customer relationship management software for small business.
Time Management. A key claim made by Keap is that they can save businesses time and effort. In the business world, it's a known (and true) statement that time is money. Keap boasts that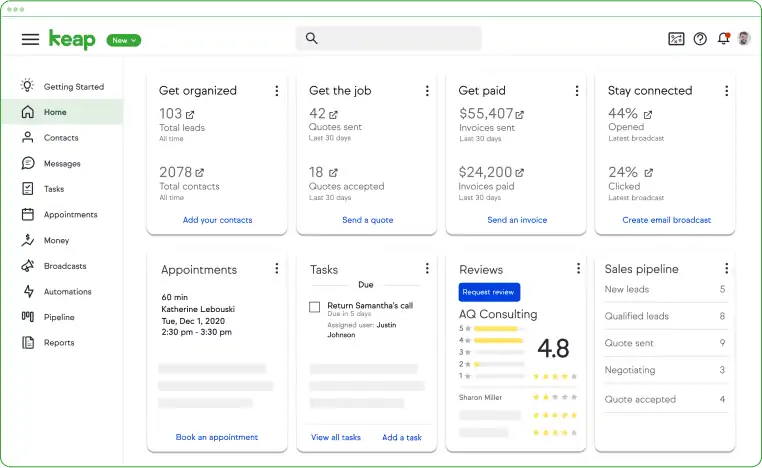 they save businesses 10 hours per week on average. They say they achieve this by using the software's easy automation tools. These advanced tools will enable your marketing associates to optimize leads through segmentation and tagging, and focusing on activity triggers.
Keap CRM In-Depth Training. If the thought of getting started with a CRM software overwhelms you, don't worry. The training Keap offers is essentially an endless process. This training includes in-person sessions, live online communication, webinars, blogs, documentation, and videos. Their support features are pretty extensive as well. The support options include email, FAQs/chat forums, phone support, live chat, and more.
Pricing
Keap has two different pricing packages to offer. ThePro package will set you back $129 per month per two users. The more expensive option is the Max package priced at $199 per three users per month.. Additional users can be purchased for $29 per user.
Pros
Customer segmentation based on several aspects

Payment plans include at least two users

Continuous n-depth training is always available
Cons
The reporting features are often not enough
Overall Keap has fairly positive consumer reviews. A common negative comment stated by users of the system is that their reporting is a little too simplified and could be much more intuitive with their data.
Monday.com was founded by business owners who were after the ultimate CRM software, so their approach was simple: their product was designed to help other business owners in as many ways as possible. The co-founders, Roy Mann and Eran Zinman, started Monday in 2012 while they were experiencing the challenges of scaling their own business while prioritizing CRM. Their business is actually a project management system, however within their system are some pretty sweet CRM tools.
Perks
Flexible Dashboard. The CRM dashboard of Monday's software is extremely flexible. It's also interactive and features a drag-and-drop interface. The system allows users to tweak every aspect of the CRM process and manage individual customers' entire pipeline process in one place. The dashboard will give your team members a visual overview of key components of customer and sales force data at all times. Best of all, this customizable dashboard is accessible from anywhere. Monday.com offers a mobile app as well as an offline mode.

Integrations. Monday.com is compatible with various apps. The list of possible integrations is impressive. If you're currently using software that you already consider vital for your business, there is a good chance that you will be able to integrate it with your Monday CRM system. Some of the most popular systems that can be synced with Monday.com include Outlook, Dropbox, Microsoft Teams, Excel, Zoom, Google Drive + Calendar, and more.
A Highly Trusted Brand. A company can brag just about everything, but this doesn't really matter. Potential users only care if the system can back up the company claims. Monday.com is used by leading organizations worldwide. Some popular companies you've likely heard of that utilize Monday.com include Uber, Hulu, and Adobe. The company services over 100,000 companies. This simple fact tells you enough about the brand's potential and the quality it delivers.
Pricing
There is a free package offered from Monday.com called Individual. It's very basic, and up to 2 people can use the plan. It's targeted toward individuals who simply want to better manage their customers and workflow. The most expensive plan (Enterprise) is priced according to your needs. I like the fact that it can be tailor-made to fit tour organization to the fullest extent. 
Pros
Free base plan

Great reputation and over 100,000 clients worldwide
Cons
There have been numerous user reviews complaining of inadequate customer support
Zendesk was founded in 2007, and it's currently based in San Francisco, CA. Zendesk offers multiple different systems geared toward helping businesses in their customer support and sales processes, alongside a marketplace platform. They are most widely known for Zendesk Sell (CRM software), which we'll look at today.
Perks
A large variety of products are available (in addition to CRM software). A huge benefit of utilizing Zendesk Sell as your new CRM software is that Zendesk offers so many other products for businesses that you could take advantage of. Typically, as a business owner, you don't just need help in managing customers, rather – you need assistance in multiple areas of running your operation. If you're looking for a company that can provide you with a reliable CRM solution and offer beneficial products related to many aspects of the technological side of your business, Zendesk would be a great consideration for this reason.
Intelligent Sales Prospecting. The Sell CRM platform aids your business by closing in on sales prospects. This is accomplished by the lead generation tool (an add-on to Zendesk Sell) that's 
known as Reach. Through the database stored on Reach, business teams get access to an accurate and updated list of 395 million prospects from over 20 million businesses that are compiled into the central database. When using this sales engagement tool, you'll be able to easily identify potential prospect lists through targeted information, and connect with automated email follow-ups.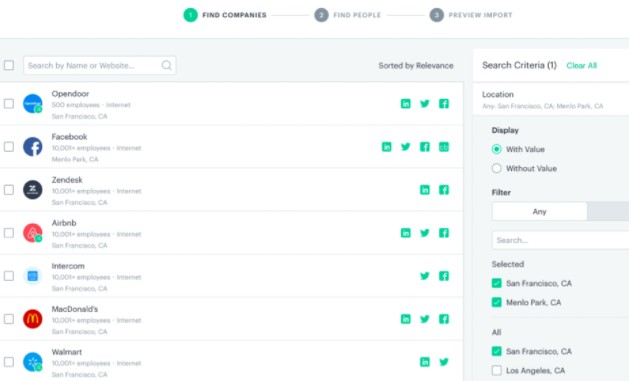 Detailed Reporting and Tracking. Other software's that are on the market  have been described as lacking on reporting features. Zendesk Sell boasts analytical reporting tools that rise above all the others. On the Sell platform, you will be able to choose between 20+ chart types to display your reporting data. If you're a person who has specific preferences when it comes to visualization – you'll be able to choose the design and layout that best suit your needs. Everything on the reporting end is 100% customizable. Reports can be exported in the form of CSV, Excel, PDF, and image. After viewing and analyzing your reports, Zendesk can help you even more by providing forecast insights to help optimize business planning.
Pricing
There are 3 pricing plans available for Zendesk Sell. The basic Team plan starts at $19 per user per month. The Growth plan is $49 per user per month. Their most expensive plan is called Professional and it will set you back $99 per user /month. All Sell plans are billed on an annual basis.
Pros
Very good pricing plan

Free trial (14 days)

iOS and Android-compatible mobile app
Cons
Marketing automation tools are not available 
Freshsales is the CRM software delivered by Freshworks. The company was searching for a CRM solution for their 5000+ and growing contact list that would be automatically updated with their website sign-up form. When they started their search, the team at Freshworks quickly found out that there were limited options available, and those that were available were costly. They couldn't handle the high monthly costs because they were a much smaller business back then. So, Freshsales was developed and launched in 2016.
Perks
Email and Phone Integrations. Cloud telephony and email integration are built into Freshsales. Everything from phone and email communication is automatically logged into your CRM dashboard. The telephony tracking tool includes the reporting of call logs, notes, recordings of relevant communication with prospects. The email integration feature allows you to use two-way email sync, which means that you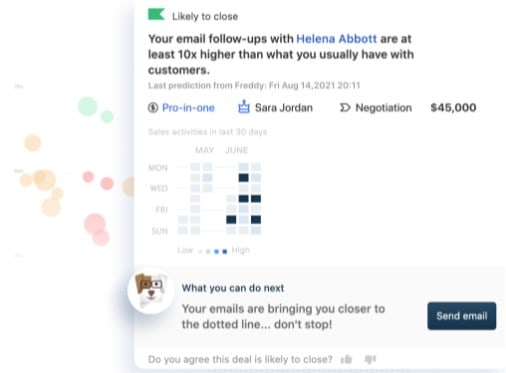 r existing calendar and email inbox will be synced with your Freshsales dashboard. Rather than having to constantly switch back and forth between tabs, inboxes, call logs, and notes, all of your correspondence is stored in one convenient location.
Pipeline Management Assistance. You have probably heard of the term pipeline thrown around in the business world. Essentially, it describes the process of a lead turning into an actual customer. It's evident that the pipeline for every business will look different depending on which category or industry the business falls under. A neat feature that Freshsales offers in their CRM software is the ability to set up pipelines with custom features. This allows for more in-depth tracking of individual customers and deals.
Freddy. Freddy is the artificial intelligence assistance pup offered by Freshsales. By using Freddy, business owners will be able to understand their customers at a completely different level. Freddy communicates with business teams while constantly analyzing and learning from their CRM data. The powerful AI tool will make data-driven suggestions based on reporting patterns. The actionable suggestions are backed by deep insight into your specific business and based on forecasted goals that you set in place.
Pricing
Another attractive feature of Freshworks is the affordability of the Freshsales CRM software. The company offers a basic plan for free. There are three paid plans ranging from $15-$69 per user per month. The pricing scheme can become even more attractive if you choose to pay annually instead of the usual monthly fees.
Pros
Excellent AI helper

Customized templates for email campaigns

Easy access to contact information
Cons
No social media integrations
Pipedrive was created by experienced salespeople back in 2010. The co-founders Timo Rein and Urmas Purde found that something was missing in the CRM software market. They discovered that there wasn't a system that was targeted specifically at helping sales teams. As a result, their system is designed to thrive in the area of activity-based selling and is heavily geared toward boosting sales. According to the company website, using Pipedrive brings its customers 28% more closed deals on average.
Perks
Higher Sales Efficiency. Since this software was designed to prioritize sales teams' efforts and tasks, it's no surprise that some of its top features are related to the sales department. The tools in Pipedrive's software are designed to make the sales process much more simple and insightful. For example, the pipeline dashboard is completely visual, and it is also interactive. Users will be able to drag and drop leads into different stages of the sales pipeline. Email and other app integrations can be synced right into the pipeline visualization. Contacts can be changed, updated, and found in one central location via the desktop interface or through a mobile app.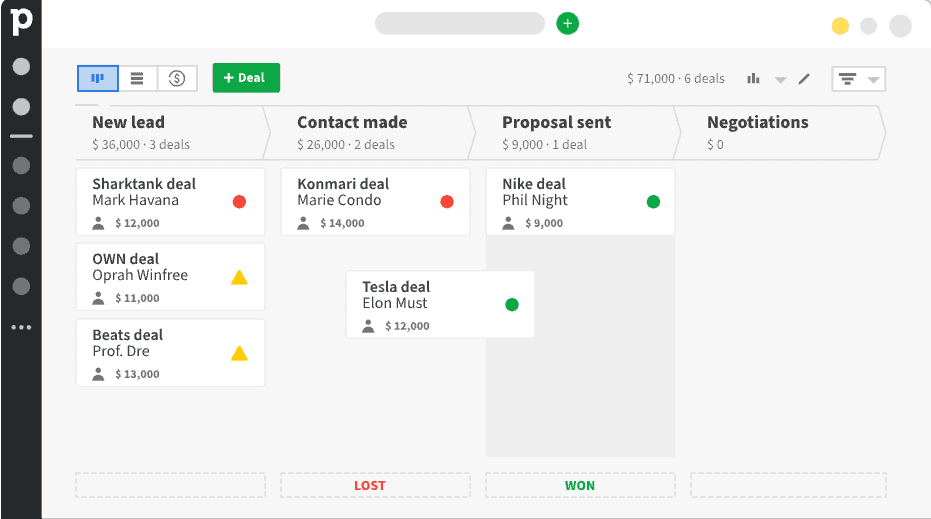 Lead Optimization. CRM focuses on engagement with potential leads and nurturing them until they become customers. However, if you've ever nurtured a lead, you're aware that dealing with more than one at a time can get pretty unorganized, pretty fast. The lead tools built-in to this system will make lead management and optimization simple. You can add leads manually, bulk import them from files, or sync them into Pipedrive from the programs you're already using. Leads are also able to be labeled and filtered into categories such as "cold", "hot", and "warm", or you can sort them with custom tags.

Endless Integrations. The integrations offered by Pipedrive are impressive. Currently, the system is compatible with over 250 third-party apps. Some of the most popular ones include Facebook Messenger, Microsoft Teams, Google Meet, Zapier, Trello, Quickbooks, Docusign, and many more. The best part is, if you can't find the app that you're looking for – Pipedrive has what they call a "developer's corner". This tool allows users to design and build their own apps and integrations based on their unique needs.
Pricing
There are 4 plans available. The most basic plan (Essential) is $14,50 per month per user, and the most expensive plan is $96 per month per user (Enterprise). All plans are billed on an annual basis. It should be noted that occasionally Pipedrive offers frequent sales on their pricing packages.
Pros
Customizable pipelines

Workflow automation

Machine learning sales assistant is available
Cons
You'll get phone customer support only if you opt for the Enterprise plan
The Final Verdict
There are tons of different software systems that are available on the market for CRM, and finding the best customer relationship management software for small business  can be pretty tedious. Once you have identified the top needs for your business, the process becomes easier. Do you need to focus on sales? Email marketing? Customer support, perhaps? Whatever aspect of your business you need help with the most, choosing the richest bundle of customer relationship management system benefits can determine the future of your business.