Recently, a study found that 79% of consumers in America have at least one credit card or charge card. With more and more consumers relying on the use of credit cards as their primary payment method, it's become a necessity for business owners to ensure that they invest in.
Simply put, having one of these systems enables a business to be able to process credit card payments. There is nothing more important when running a business as your bottom dollar. If your business isn't profitable, it's inevitable that eventually the business will fail.
If you're looking for your first credit card processor, click here to check out our first time Buyers Guide.
Why Are More Consumers Using Credit Over Debit?
It's no secret that fraud is more rampant than ever. It seems as if everywhere that we spend our money, whether online or retail, we have to be extremely cautious of our valuable information being tampered with. Hackers and thieves are getting more and more intelligent, so consumers are very aware of the fact that they constantly have to be on guard with their personal info when doing any type of retail purchase.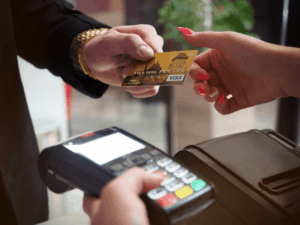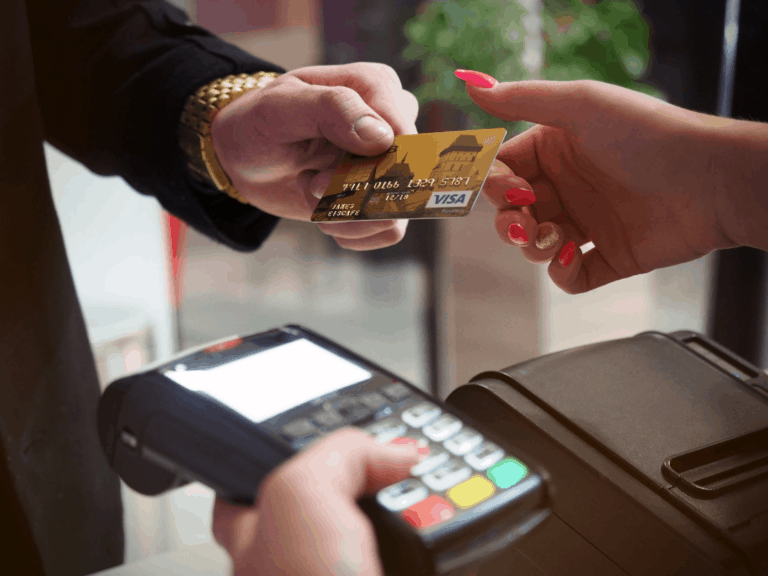 Fraud is one of the main reasons why a vast number of consumers continue to switch to utilizing credit cards as their primary payment method. In the event of fraudulent access to your debit card, the money instantaneously leaves your bank account, and it's typically a very lengthy and painful process in order to get your money back. When using a credit card, if your card is hacked and money is stolen, the responsibility falls on the credit card company. These companies work on the behalf of consumers and are able to cancel the card and refund the consumers money fairly easily.
Another reason why people are switching over to majority credit use is for the financial security. After recently going through a pandemic, there was some widespread financial hesitancy that was felt across the globe. With much uncertainty about the economic future and the repercussions of a global pandemic, consumers started to save more – and spend less.
Credit cards mitigate these concerns with their benefits. Using a credit card allows consumers to pay back any purchases on monthly payment terms, meaning you don't have to drop all of your savings in one big purchase; you can pay it back over time and hold on to your money. Also, credit cards allow you to earn rewards and build your credit the more that you spend. This provides an additional layer of financial security in that you can boost your credit score, plus, earn some extra cash or rewards while making your purchases. When using a standard bank account/debit card, there are little to no benefits in comparison.
Which Credit Card Processing Software is Right for Your Business?
It's clear to see that with ever-increasing consumer use of credit cards, purchasing a system for your business is a no brainer decision in order to be able to process all payments from all customers.
You may have heard of a point of sale (POS) system and wonder, what's the difference between a credit card processor and a point of sale system? A credit card processing system has one job, and that's simply to allow merchants to process credit card transactions. On the other hand, a point of sale system is a completely interactive business system that handles sales transactions and many business operations as well. You can check out our top recommended point of sale systems here.
Now the question is, which credit card processor is right for you? There are so many on the market, and it can be overwhelming to determine which one offers the best features that fit your needs. So, we researched and have nailed it down to the top 5 systems available.


Clover was founded in 2011 and their company is pretty well known for their point of sale system. However, their company also offers other solutions for business owners such as tools for employee management and of course, payment processing. Clover is a great one-size-fits-all option for business owners – here are the top 3 reasons why.
Flat-Rate Pricing
In comparison to other systems, Clover's pricing structure is really straightforward and cost effective. Whereas other companies offer tiered pricing that may be targeted toward large businesses, this flat-rate structure will be beneficial to the majority of businesses that aren't turning a huge profit every month.
Security
Any type of liability or data breech issue that arises could be devastating to a business owner. Especially if you are a new business, or just a small local business that runs to month-to-month. Most small businesses don't have the financial grounding to survive events like this. This is a huge advantage in choosing Clover as your payment processing system. Clover is owned by financial tech group known as Fiserv. With every plan that they offer, Clover offers their merchants up to $100,000 in liability coverage in the event of any type of data breech.
Take Payments Offline
Running your own business needs that you need to be able to access your business and take payments anywhere, at any time. Clover allows their merchants to do just that with their offline mode for payment processing. Yup – you read that right. Say you run a local product shop and you run into someone you know in a store who wants to purchase product from you that you have on hand. You can make your sale right then and there even if you don't have Wi-Fi, and your sale will process and soon as you reconnect. This takes running your small business to the next level.
Drawbacks of Clover
Since Clover is designed with small businesses in mind, their system really isn't ideal for large business owners. Larger companies tend to benefit from the interchange plus pricing structures, as they cater to those businesses that make larger profits. Also, if you are already using another point of sale system, we don't recommend using Clover. Clover doesn't process payments with other POS systems. However, Clover does have a robust point of sale system through their company, so if you are looking for both card processing + POS for your business, it could be an advantage to choose Clover as the all-in-one option for your needs.
Pricing
There are a variety of payment options to choose from when using Clover. Their most basic plan is $0/month for subscription cost, and the transaction fee is 2.6% + 10¢ for in-person transactions and 3.5% + 10% for keyed transactions. If you only need payment processing, this is the best bang for your buck plan that they offer. If you're looking for a point of sale system with additional hardware, it would be worthwhile to check out their upgraded plans.
Clover Hardware
For credit card processing Clover has a few different options available in terms of hardware. The hardware ranges from $99-$749.
Customer Support
Clover offers 24/7 customer support to their merchants by phone, email, or live chat.

Payment Depot has been around since 2013. Since then, their company has been erupting with popularity. Their website claims that they currently process over $4 billion in transactions on an annual basis.
The major advantage in choosing Payment Depot is their pricing structure. The way that they have established their pricing options allows merchants to "Trade-In", so to speak. Essentially, merchants can pay a higher monthly fee in exchange for more cost-effective processing rates. This can really be ideal for business owners who process large amounts of card transactions or have a larger average ticket size.
However, if you only have a few card transactions to process each month, it would likely be more advantageous cost wise to choose a competitor in our list that doesn't have a monthly fee and pay a little bit more on the transactional cost.
Other features from Payment Depot that merchants can expect include:
Contract Options
Most payment processing providers only offer one type of payment structure. Payment Depot is different in that they offer their merchants the option of choosing either month-to-month billing options, or an annual membership. The annual membership through Payment Depot allows you to save a large percentage off your subscription fee, however if you're just interested in trying the service or only need it for a short amount of time, there is certainly the option to do month-to-month, no strings attached. If you still want to bundle and save with an annual membership, there is a 90-day cancellation policy. You can cancel within the first 90 days and receive a full refund.
Keep Your Existing Equipment
Some services only "play nice" with their own equipment. This really limits merchants, especially if they already own equipment. Payment Depot gives you the option to purchase equipment, OR you can reprogram any equipment that you already own for free.
Next-Day Funding
The turn around time for Payment Depot to deposit your funds into your bank account is next day if you process your orders by 5 PM central time.
Payment Depot Drawbacks
Small business owners really wouldn't benefit from using Payment Depot. Their company is targeted more toward those in the "high-volume" business industry, averaging $15,000/gross monthly income. Another drawback of Payment Depot is that while they are very lenient on their cancellation policies, they are strict when it comes to their hardware. For returning equipment, they charge a 20% restocking fee.
Payment Depot Pricing
There are several plans available based on whether you choose month-to-month or annual subscription, and the plans also vary based on your sales volume. Their monthly plans range anywhere from $49 – $199/month. Their $49 plan, the Basic Plan, can process up to $25,000/month. The transaction fee on this plan is interchange + 15¢. Included in this plan (and all of their plans) is a virtual terminal, free payment gateway, and PCI compliance. The higher your monthly fee, the larger volume you can process, and the lower your processing fees.
Hardware
Payment Depot offers a large variety of equipment, even equipment from other brands such as Clover. Their equipment ranges anywhere from the $300-$1,500 range.
Customer Service
There is 24/7 customer service for Payment Depot available via phone and email.


Helcim's system is a great option for business owners who are looking for a card processing system that offers them other features within their plan that help them in running their business. Helcim's website makes it clear that they are dedicated to really helping their merchants and developing a relationship with them, rather than simply selling them a system. That's pretty evident in the features that they offer.
Top 3 Perks of Helcim
Online Store Assistance
This feature really differentiates Helcim from the rest of the systems in our picked list. As most business owners are aware of, having some type of established online presence for your business is important. Not every business owner, okay let's face it, most business owners aren't website builders or coding gurus. It's really helpful when companies offer solutions that make growing your business simpler for you. Some of the tools included in their online store feature are inventory management, customer management, online invoicing, product catalog, and more. All of these tools are available in Helcim's hosted online store available for their merchants.
Integrations
One of the most attractive integrations from Helcim is their integration with Quickbooks. You can export all of your transactional information into your Quickbooks account in just a few quick clicks. This integration also works vice-versa, you can share your customer information such as invoices from your Quickbooks directly to Helcim's platform. Other popular integrations from Helcim include WooCommerce, Shopify, Great Exposure, and Magneto.
Robust Mobile App
When you download Helcim's mobile app, you're able to process all store credit card transactions directly from your phone or tablet when paired with their card reader hardware. Their app offers a fairly interactive dashboard that merchants will enjoy. You can access all of the features in your account directly from the app. Their app makes it really simple for business owners to be able to view and manage every aspect of their business from virtually anywhere.
Helcim Pricing
The major drawback of using Helcim is their pricing structure, so let's dive right into the pricing information for their system. There is no monthly fee for Helcim, so that is a perk. Also, their PCI compliance is standard and not an additional charge for merchants.
The rest of their pricing is what's known as an interchange plus structure. What exactly is interchange? Interchange is a term that is frequently used in the financial world. In an interchange plus structure, merchant fees are based on the interchange fee for credit card processing, plus a fee that is based on the volume of your sales. To simplify it a little more, interchange is simply a transaction cost fee that is set by individual credit card brands.
The interchange fees start at .30% + 8¢ for in-person payments, and .50% + 25¢ for keyed and online transactions. These fees are based off of 0-$25,000/month card processing volume. The fees go down the more transaction volume that your business incurs.


While this can be advantageous for larger business, it's a big gut-punch for small business owners. The less money that your store makes, the higher fees that you have to pay.
Helcim Hardware
Hardware is also an additional cost. Helcim charges $199 for their card readers. Optional accessories are available for various prices.
Customer Service
It should be noted that as with Square and other systems on our list, Helcim doesn't offer 24/7 merchant support. Their support line is available 9 am – 9 pm EST on weekdays and 11 am – 7 pm on weekends.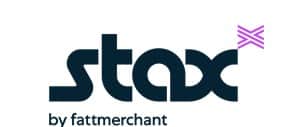 Stax, previously known as FattMerchant, is very similar to Helcim. The main difference between the two systems is that Stax charges a monthly fee, but it may be worth it. We'll get into that in our pricing section. Here are the top 3 features a merchant can expect from using Stax for their credit card processing needs.
CRM Assistance
Customer relationship management is a key component of any thriving business. When your business tools such as a payment processing system assist you in growing your CRM strategies, it's really a win-win scenario for any business owner. The virtual terminal in the STAX dashboard will allow merchants to create and save customer profiles at purchase, making any CRM follow up a breeze. If you prefer any other third-party software for your CRM tactics, STAX integrates with most all CRM systems that are on the market today.
Focused Business Growth
As mentioned with some of the other systems in our list, not every payment processing system is ideal for larger businesses, or those businesses who experience sudden fluctuations in transaction volume. Many systems have fraud detections set in place that would prevent you from using your card processing system in the event of a major spike in sales, which could be detrimental in the midst of a busy day. A major perk of using STAX is that their software is designed with growth in mind. Their virtual dashboard is highly interactive and user-friendly. It will show merchants a vast amount of financial, customer, and transactional data as well as highlight areas for growth to business owners. Their software is highly adaptable and ready to grow with your business.
No Contract Headaches
This is a big one. There is nothing worse than getting stuck in a contract that you don't want to be in. If you purchase a system and decide it's not the right one for your business, it can be a real pain trying to get out of any contractual commitments. This is a large advantage of choosing STAX and their month-to-month subscription model. This will allow merchants to cancel use of their system at any time with no termination fees. STAX does ask for a 30-day cancellation notice from merchants.
Disadvantages and Pricing
Similarly to some other systems, we feel that the pricing structure of STAX could be a major downfall for some business owners. STAX is really not an ideal option for those who are new to owning a business, or who are making minimal profits, as their monthly fee is pretty steep. The transaction fees can also be high for lower monthly gross transaction amounts.
Their monthly plan costs start at $99 and range to $199 for those making less than $500,000/yr. If your business profits more than $500,000, you'll have to reach out to STAX directly for a custom quote. For the $99/month plan, the transaction fee is as follows:
Card Present Transaction – Interchange plus 8¢
Card Not Present Transaction – Interchange plus 15¢
It's a disadvantage for the merchant that there is a difference in fees for card present vs. card not present transactions, and something to take note of.
STAX Hardware
Most of the plans offered from STAX include a free terminal or mobile reader. You can purchase additional mobile chip readers for $75. However, STAX claims on their website that their software integrates with most hardware, so it's likely you may be able to use any hardware that you already have in place.
Customer Service
You can access their in-house tech support line 24/7 and their customer support team is always available via email and live chat as well.
Honorable Mentions: ProMerchant and Merchant One
Although both of these companies are fairly new, after researching, we thought it was worthwhile to share them as honorable mentions in the list of credit card processor options. Let's take a quick look at both these systems and give a quick overview of what they have to offer to their merchants.

ProMerchant was founded in 2018, but this company has really hit the ground running. For 3 consecutive years since their launch, they have won best credit card processor award from an accredited review website.
Advantages
ProMerchant is a great pick for those business owners who are in business industries that other processors may deem as "high-risk". Their company seems to be more open to taking on these businesses (for example, dispensaries) in comparison to more established brands on the market. The reason that most other processing companies avoid these industries is because they are extremely regulated, and they simply don't want to deal with that. ProMerchant offers high-risk business owners a solution for accepting credit card payments. Other perks include:
No early termination fees
24/7 customer support
PCI compliant
Fast and easy set up
Pricing Options
There are two different pricing structures you can choose from with this company, and they are both fairly straightforward. The first structure is interchange + a fixed percentage and a transaction fee. The second option is a flat percentage rate and transaction fee for all transactions. It's stated on their website that the second option applies to ALL credit cards, including those with a high processing fee such as American Express. This is a pretty unique offering.

We saved this system for last because their company is a lot different from the rest on our list. Merchant One is an Independent Sales Organization (ISO). "Simply speaking, an ISO – or Independent Sales Organization – is a third-party payment processing company that is authorized to handle merchant accounts for businesses (2)".
Advantages
While their business structure is unique from the rest, choosing an ISO is advantageous in that they can be much more flexible with their acceptance in comparison to other processor companies. Even if you have a low credit score or your business is in a high-risk industry, there's a good chance that you will still get accepted by Merchant One to process card payments. On their website, they claim they have a 98% approval rate. Some other features from Merchant One include:
Gift card/loyalty programs
24/7 customer support
Customer database
High Speed Processing
Pricing
It's a little difficult to find pricing information about Merchant One online. They aren't very upfront about their pricing, but after some research we found that their basic plan is $6.95/month. For swiped transactions, their processing fees range anywhere between .29% – 1.55%. The best way to get an accurate price for your business is to request a quote on their website.
Honorable Mention Drawbacks
With both ProMerchant and Merchant One, one of the major downfalls would be their fresh start to the industry. When choosing a more reputable brand, it's easy to find reviews and customer statistics on them. It's a little more difficult when a company is newer. Also, when a system has been in use for a longer period of time, it gives the company a trial and error phase, so to speak. This allows them to work out any kinks that may occur when their system is in use. However, if you're a high-risk business owner or your credit is too low for other major processors to accept you, check out one of our honorable mentions.
Buyers Guide: Credit Card Processor Edition
It's almost impossible in the business world today to operate a thriving business without being able to accept credit cards from your customers. As credit card use continues to increase, not being able to process credit card payments will eventually hurt business owners. More and more consumers are choosing to use credit cards as their primary method of payment, so without being able to process these transactions, some customers will be turned away from your business and cause loss of potential profit.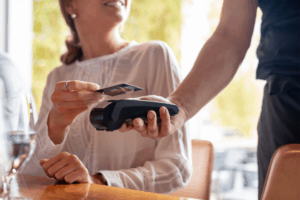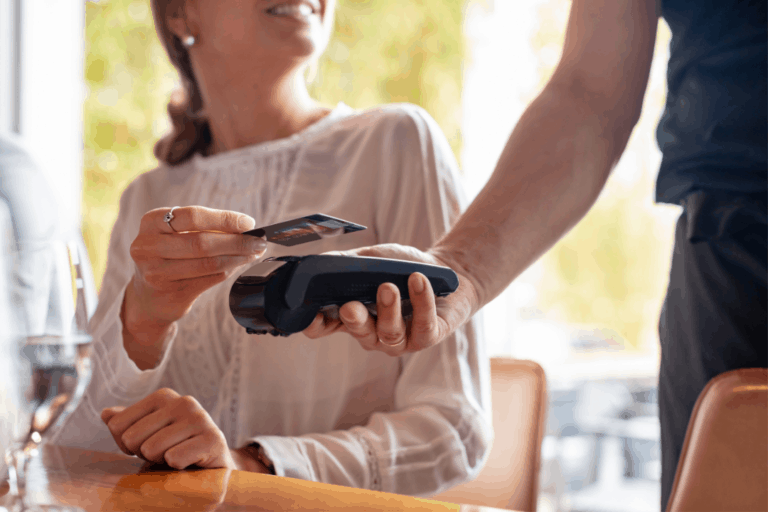 In order to accomplish accepting card payments, business owners need to choose a credit card processing company. There are so many on the market, and it can be a really overwhelming process, BUT; no need to fear!
Our team of review experts have done the work for you. We've combed through customer reviews, websites, payment plans, hardware options, and more, to narrow down the top 5 options available in the current market for processor companies.
How Can a Credit Card Processor Benefit My Business?
Even up until recent years, it was really only a necessity that large corporations were able to accept credit cards. Small businesses have gotten by for years with being able to accept only debit or cash. Just in the past 10-20 years, there has been a significant increase in the use of credit card accounts.
A study by Forbes showed that, "Credit card debt grew from $660 billion in Q1 2013 to $930 billion in Q4 2019 (3)". These numbers are only expected to uptick in the coming years, particularly by Millennials and Gen Z. What these numbers mean for you as a business owner is that even if you've been procrastinating it for years, it's finally time to invest in a credit card payment system. Your business is counting on it.
Here are some additional ways that a card processor can help you as a business owner.
Securely Store Customer Data – A major advantage in using a processor company is that customer data is stored securely into your dashboard at the time of their purchase. This makes customer relationship management and marketing a whole lot easier.
24/7 Access – With essentially all processing systems, there is a virtual dashboard available online or through their mobile app. This gives business owners the ability to view their payment information, invoices, transactions, and customer data from anywhere at any time.
Avoid NSF – The main backup to customers wanting to use a credit card and are not able to is writing a check. Receiving checks as a business owner is quite the headache. There is always the risk of miscalculation or a check depositing late, causing non-sufficient funds. Credit card processors allow your business to handle transactions quickly and efficiently.
Integrations – All processing systems have integrations that they sync well with. Read our full review on the top-rated systems to find out which system has integrations that make the most sense for your business. Whether its Quickbooks, WooCommerce, or a CRM system, there are processing companies out there that can seamlessly streamline all of your data into one place.
Customer Satisfaction – Lastly, the most important factor in any successful business is a happy customer. It's not only disheartening to business owners to have to turn away a customer due to not being able to accept their card payment, it's also frustrating for the customer. An unsatisfied customer or a bad review can be something that a business never recovers from – especially in the era of Google and Yelp reviews.
The Bottom Line
Whether you're a high producing business or a local mom-and-pop shop, the time to invest in a credit card processor for your business is now. These systems are now more affordable and accessible than ever before. Choosing the right system for your business will allow you to manage and grow your business from anywhere, at any time, on any device.