Disclosure: This Website is Reader Supported. As an Amazon Associate I earn from qualifying purchases.
Last updated on October 14th, 2020 at 11:31 pm
liquor store pos system (also called liquor pos) help the store owner to run more efficiently and avoid penalties.
The best liquor store pos systems would simply inventory management and compliance with liquor laws. In the United States, liquor stores must keep track and report all alcoholic beverages that are stocked and sold at their store.
In addition, the store must track the origin of the liquor being sold. Keeping track of all of this information is a very tedious process. If you've been running your sales mainly through an old-fashioned cash register, and recording all the extra information yourself, it may be time for an upgrade.
Or perhaps you're gearing up to open up your first liquor store. There are few for liquor store POS systems out there. So how do you choose the right pos system for your liquor store?
What To Look For In A Liquor Store POS System?
Age Verification
A Useful liquor store pos system would help the liquor store clerk to identify if the customer is a minor or not.
Furthermore, a simple pos scanner, along with the right software would streamline the process of checking age verification, by scanning the customer's ID card.
Inventory Management
a robust liquor store point of sale system would simply and streamline the process of tracking inventory.
In addition, certain liquor store pos software is able to automatically reorder low inventory items. Finally, the future of liquor store pos systems would involve automatic reorder of popular products.
Accounting Integration
A must-have feature of every liquor store pos is the integration with popular accounting software such as Quickbooks.
The integration saves the business owner time in entering transactions. Whether you enter it yourself or hire someone to do it, the system would save you valuable time and/or money.
There are three POS systems on the market that you may want to consider for your liquor store: Lightspeed, Revel and Shopkeep.
The right liquor pos for you will largely depend on your business needs.
Best Liquor Store POS System Providers
1.Revel POS Systems – Liquor POS With Age Verification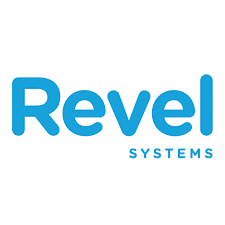 Revel Systems comes with a lot of features that few other POS systems offer.
These features encompass a variety of retail needs, so plenty of retail establishments such as liquor stores will find that this POS system suits all of their needs, and then some.
Features
Liquor stores have a lot of the same retail needs as any other retailer and Revel System runs the gamut.
Their POS system is fully functional, so whether you need front-end cash register functionality, manage inventory, or perform data analytics, Revel Systems has an app in place for that.
As Revel Systems comes equipped with it all, you can use them for both your front and back-end functionality. Revel acts as both your cash register and your order tracking and sales reporting application. You won't need to supplement your POS system at your liquor store if you choose Revel.
Revel Systems also makes employee management easy. Each employee can be assigned their own login ID to use the system, with their individual sales each logged into the system.
This will enable you to track individual employees' voided transactions, refunds, and more. If any discrepancies or unauthorized sales should occur, you'll be able to tell which employee you need to speak with.
Managing inventory is easy with Revel Systems. All you need is an item and price to start setting up your stock.
You can also organize your inventory in any way you please, whether it's by size, color, or even alcohol content. Revel also highlights low-stock items in red to alert you to what needs restocking!
"Always on" Mode
One of Revel's defining features is its "always-on" mode. This feature allows you to continue selling and operating, even if the store lost the internet connection. Moreover, you can accept both cash and card payments, allowing no inconvenience for you or the customer.
Liquor Store Compliance
Among Revel's numerous integrations is ShipCompliant, a software that helps you keep track of all the shipping regulations specific to the alcohol industry.
With ShipCompliant, you can generate tracking numbers, calculate shipping costs, and add this cost to your orders. It's also easy to track all the specifics on purchase orders and vendors, so you know exactly where your stock is coming from.
An added bonus for liquor stores is that Revel Systems comes complete with age verification at no extra cost! This feature prompts employees to put in a date of birth when ringing up alcohol, ensuring full compliance with United States alcohol sale laws.
Pricing
To get access to all these features, you'll have to pay $119 a month for one register. Keep in mind, you're paying for a complete system with unlimited data storage and regular software updates, as well as 24/7 live support.
If your budget allows and you could require all the features Revel Systems offers, then it will very likely be worth it in the long run.
Customer Support
Revel System is a complex system to get up, and it's not easy for just one person to manage. For an additional fee, you can request onsite tech support.
Or if you want to try and do it on your own, you can visit Revel University, which includes all the training and tutorials you need to set up and manage the system. And as per usual with POS systems, you can use their 24/7 live phone support if you come across any issues.
Downsides
Considering the massive number of features that Revel Systems has on offer, it takes quite a long time to set up. If you're already in business and open seven days a week.
You may need to lose a business day during the transition period, in order to ensure that everything is up and running the way you'd like it to.
Some customers have also complained that Revel Systems fall short on features valuable to liquor stores in particular. For example, you can't see if an item is on the purchase order or create a special order for a customer.
Verdict
Revel Systems is the front runner for a reason. Many liquor store owners find this pos system to be pricey. However, we believe that Revel Systems offers more features than any other liquor pos software providers.
Further, smaller liquor stores may not need all of the functionality offered by this liquor store pos system. Those stores may wish to explore the cheap liquor store pos systems.
if you're a smaller establishment and feel like you won't be making the most of your money with this feature, then perhaps you'll want something a bit more small-business friendly – such as the next POS system we'll cover.
2.Lightspeed POS –  Professional Liquor Store POS System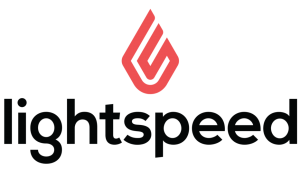 Lightspeed HQ's retail-focused POS system is among the top-ranking POS systems for liquor stores and other retail establishments.
We consider it one of the best POS systems for liquor stores.
Front-end Features
Lightspeed Retail has most of the front and back-end features you would need for your liquor store point of sale system. Customers can pay however they'd like, and you can easily apply discounts to items or place items on hold.
Employees each have their own PIN, enabling you to track the purchases they ring up during their shift. Lightspeed also enables you to track which products are top sellers so you can easily adjust your inventory.
Age Verification
One of the most important front-end features for a liquor store to have is an age verification app. Luckily, Lightspeed does have this app available!
You can restrict access to underage users or add age verification to purchases with a birthdate. However, this comes at an extra $18 a month and is not included with the initial system. It can certainly save you a great deal of trouble, so we would recommend adding this feature.
Backend Features
Managing inventory is made simple with Lightspeed Retail. You can create one master order to combine purchasing, transferring, and ordering from multiple vendors. You can also create special orders and track unit costs and inventory levels.
One feature particular to Lightspeed Retail is the return to vendor feature. With this feature, you can send damaged items back to the vendor and automatically remove them from your inventory.
Hopefully, as a liquor store owner, you won't have to use this feature that much. However, cracked or broken bottles, as well as broken seals,  may occasionally be an issue when items are in transit.
Lightspeed comes with an integrated eCommerce platform so you can also sell your items online through a webstore. Few liquor stores may take advantage of this feature.
Take advantage of this feature which allows customers to order online any time of day to pick up in store at a later time. Lightspeed has both Mac and Windows versions, so you can go with whichever hardware you prefer to work with. What's more, the pricing doesn't differ between the two.
Cost
Lightspeed Retail offers various plans depending on your business needs. Their cheapest plan is the "small plan.
At $99 a month for a single register and access for up to five employees. The medium plan allows you two registers and access for ten employees for $169 a month.
Whichever plan you choose, you'll get omnichannel capabilities, personalized onboarding when setting up the system, free updates, and basic reporting. Not bad for $99 a month!
Client Support
With Lightspeed Retail, you get 24/7 live phone support, which comes in handy when something happens outside of "traditional" business hours.
It also comes in handy when your business starts getting busy – such as 7 PM on a Friday night, for example. You can also get live chat support from 11 AM to 8PM EST.
It is important to note that this support is not available on holidays. Still, many issues may be solvable if you look at their online resource library – which is available regardless of what time of the year it is.
The Downside
Lightspeed Retail is a fairly complex system, as it has a lot of features that cover both the front and back end of your store. Therefore, it's not so easy to make adjustments to inventory or pricing on the fly.
Lightspeed is also a little pricey compared to other POS systems, potentially making it expensive for small local establishments.
And if you want to expand your business to the web, using Lightspeed's ecommerce platform will cost you $59 more a month. When you add it all up, it may start looking like a steep investment, unless you're already a large establishment.
Verdict
Lightspeed Retail's tiered pricing model makes it the POS system for liquor stores that may find that they have room to grow. If you feel that your business may in fact be expanding, Lightspeed Retail's POS system may be a worthy investment.
3.Shopkeep POS  – Best Pos System For Small Liquor Store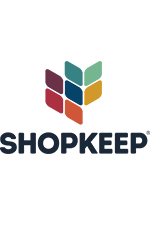 If you're a small liquor store, Revel Systems and Lightspeed Retail might seem too expensive and feature-rich for you.
Maybe all you need is the basic front and back-end features of cash register functionality and inventory tracking and analytics.
If that's the case, then ShopKeep may be the right liquor POS system for you.
Features
ShopKeep can be your all-in-one POS system. It comes set up with cash register functionality where customers can pay with their preferred payment method. Additionally, you can easily process returns and refunds.
Employees can clock in and out through the ShopKeep app, and each employee's level of access can be modified.
This may be especially important for liquor stores as you may want a new cashier's access to be more restricted than a senior associate or manager. To track labor, at the end of each week, you get all employees' hours instantly.
Inventory Tracking
Inventory tracking is one of ShopKeep's hallmark features. With ShopKeep, you can track quantities of each item, set reorder points, and generate a report that details reorder criteria for any low-stock item.
You can also import inventory in bulk or item by item, as the feature is fully customizable. The POS system tracks and automates all inventory to minimize efforts on your end to stay on top of your products.
Backend Features
ShopKeep provides data analytics so that you know exactly which items are top-selling at your establishment. That way you can notice trends and adjust your stock accordingly, without doing any guesswork or undercutting the competition.
ShopKeep's POS system is also fully customizable, including the screen layout. This allows you to set up your screen to optimize the speed of processing purchases on the front-end.
And readability of analytics on the back-end. ShopKeep also automates time-consuming chores such as accounting and staff management. All you'll have to worry about is running your business!
ShopKeep also comes with a host of integrations and add-ons that you can use if you wish, though not as many as other POS systems do.
You can integrate ShopKeep with QuickBooks for accounting and reporting, or BigCommerce if you want to create a webstore. Shopkeep can also be integrated with AppCArd and MailChimp for promotional marketing.
Price
ShopKeep doesn't advertise any pricing on their website. Rather, its cost is quote-based. We have found the most plans start at about $69 per register per month. That's a reasonable price point for small liquor stores.
Also, at that price, you get 60 days of free support from a ShopKeep expert, and 24/7 customer support for the duration of your subscription. Additionally, you have full access to their features.
Plus, you can just give them a test drive with a 14-day free trial if you're not ready to commit.
Customer Support
ShopKeep often boasts about its focus on small business and offers unlimited 24/7 support regardless of how much you're paying them. If you find yourself to be more of a self-starter, you can use ShopKeep's site of articles and video tutorials to get yourself more familiar with their software.
Downsides
ShopKeep offers all the features that a small business could want. However, ShopKeep currently only runs on iCloud. If you prefer Windows, unfortunately, ShopKeep won't work for you unless you're willing to make the switch.
It's also unclear whether ShopKeep includes in its POS for liquor stores an age verification app. If they do, it's likely that you'll have to pay extra.
Verdict
ShopKeep is best for small establishments that are just starting out, and their inventory tracking features are top-notch even for such a small business-focused company.
But if you want some industry-specific features, or plan to expand your business, ShopKeep may come up short.
Shopkeep POS Is Ideal For New Liquor Stores
While there's no single POS system that suits all liquor stores, we recommend Revel Systems as the best liquor store POS system for most establishments.
While it is a costly system, you'd get all the features you need, and more.
Each liquor store has its own needs when it comes to tracking sales, inventory, and employee management. Large, more established liquor stores may want to look at Revel Systems.
But if you're a smaller store or just starting out, ShopKeep may be the better POS system for you. Lightspeed, Revel, and ShopKeep are the three systems that we recommend.
But the right POS system for liquor stores will vary from store to store. Consider the features that you need, the scale of your sales.
And the size of your stores – or if you have multiple locations. The right POS system is out there for you and your liquor store. It just may take some time, and patience, to find it.