Disclosure: This Website is Reader Supported. As an Amazon Associate I earn from qualifying purchases.
Last updated on March 1st, 2020 at 05:08 pm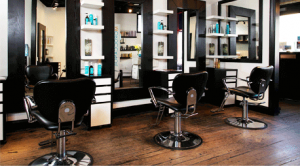 Salon software makes processing sales, payroll, and appointment bookings a seamless experience.
It's also useful if you are looking to maximize your efforts in email marketing.
We've done the hard work for you and researched the three top companies who offer this service. Check out our recommendations and comparisons of the best salon software providers in the industry.
#1 Booker Salon Software
Booker receives the highest recommendation because it offers you the most value for your money.
At first glance, the cost may appear greater compared to alternatives; but a closer look at the deal users are getting, proves that Booker offers the best package.
The Booker Marketing Network, one of its many great features, is a great opportunity to connect your business with popular websites.
Why Booker is the Best Salon Software for your Business
Access to the Booker Marketing Network places Booker in a league of its own. But the advantages of the product go beyond that.
The $85/month package offers a full suite that makes dealing with SMS appointment reminders, payroll, and scheduling POS a breeze. You also get an e-commerce store, giving you access to some of the best tools available for the price.
With Rosy Salon Software, you have no option for payroll and e-commerce tools.MindBody, on the other hand, offers similar features to Booker, but at $145 or more.
Their packages are cheaper compared to Booker, but these packages aren't quite as equipped. For instance, you have no access to SMS appointment reminders.
MindBody and Booker do share similar features—what they don't share is a slew of perks that are unique to Booker.
Higher customer ratings and reliable phone support paired with immensely useful promotional tools make Booker the ideal Salon Software solution for small businesses.
Booker has not listed any such provider as being compatible with their payroll reports. But their email campaigns are a bit more effective.
Booker Offers Multiple Pricing Plans 
Booker offers two packages, both of which provide unlimited users. Let's take a look at what you get for either:
$85/month – Users receive all main features. This is inclusive of SMS alerts, a POS, appointment booking, and an eCommerce site.
$135/month – Users have access to membership engagement and loyalty points.
What's more, this service comes with optional add-ons:
Booker Promote – At $50/month you have access to automated email campaigns to aid in customer retention.
Custom Branded Mobile App – At $30/month your customers are able to use this application to book appointments.
The Booker Marketing Network
The Booker Marketing Network is great for getting your salon in popular directories. From SpaJour, Spafinder, BeautyBooked, to Yelp and Pingup.
Customers can even book appointments directly from Yelp, thanks to a 'Book Now' button they can find on page.
While this service doesn't cost anything extra, you do have to pay a 15% commission on any appointment booked through a directory.
This commission applies to the first appointment. So you keep every dime of any upsells.
Advantages of Booker Salon Software 
Ease-of-use – The interface is easy to get into even for new users.
Great dashboard – Booker's dashboard is designed to be helpful and insightful. You have easy and full access to employee and customer information. The use of icons and tabs makes managing your business a seamless experience.
Convenience – Employees can contribute via devices of their choice. Business owners, in particular, found this to be super useful.
Transparency – Customer representatives are generally amiable and informative. Information on the company is easy to come by; whether supplied by the company itself or sources elsewhere.
Customer details – Log customer info such as birthdays, children etc. This allows you to tailor messages to customers and engage them more efficiently. You also get to keep track of customers who do not follow through on appointments.
Booker Marketing Network – A great promotional tool for expanding your customer base, even when compared to tools offered by MindBody.
I believe Booker is your best bet, but that isn't to say the program is perfect:
Disadvantage of Booker
Tablet compatibility
Some users claim that the tablet version of the program doesn't offer the best experience. Especially when compared to other platforms.
Booker's Promotional Features 
Based on what I've seen, most customers have an appreciation for the ease-of-use.
The ability to check promotions, emails and the convenience of the dashboard are definitely features that receive the most praise.
Business owners are also fond of employees being able to log in and check their work hours, payroll, or assist with issues directly from their phone or tablet.
On the flip side (as is always the case with anything) some customers say the exact opposite. But they are in the minority.
Users have expressed that the tablet version of the program could use a bit of work. Not all the functions are available for tablet devices.
Booker offers great customer service for the most part with the occasional story of a rep who was a complete nightmare.
Customers find that (accurate) information on the company is readily available, whether through reps or sources online.
#2 Mindbody Salon Software
MindBody was founded by a naval submarine officer by the name of Rick Stollmeyer.
Coming from a family of entrepreneurs, Rick decided to launch two companies back in 2000. One of those companies was MindBody.
The intention was to help small businesses flourish by providing them with internet-enabled tools to augment and complement workflow.
Has MindBody achieved this? Well, in 2014 the company received a Glassdoor Employees' Choice Award. It was considered one of the best medium-sized companies to work for.
MindBody is typically a few paces behind Booker. There are circumstances, however, that may indicate that you're better off going with MindBody. More specifically, if you're selling Memberships.
In that case, you'll need to provide a system through which you can auto-charge customers consistently and without hiccups.
Members will also need a certain amount of leverage with their subscriptions; in case they ever need to downgrade, upgrade, or in some cases even cancel.
I'm not saying Booker doesn't offer these tools as well. The catch is it costs $135/month—while with MindBody you would pay $85/month.
MindBody's Customer Engagement 
MindBody's campaign comes at a $145/month charge and is essentially 3 automated email messages. has the edge here—as it allows you to save up to 6 emails.
Consider also that you're free to send promotions a customer's way based on a particular purchase they'd made.
You can achieve this by breaking down your list of clients according to their recent purchases or preferred hairdresser then send a mass email directly to that group of customers.
MindBody Diverse Pricing Structure 
MindBody has multiple packages. Features vary between $35 – $145/month.
$30/month – Basic booking and POS for one user
$60/month – You can create multiple accounts, handle payroll reports and track inventory.
$85/month – User receives full access to POS, eCommerce website and membership management
145/month – Access to automated email campaigns, SMS reminders etc.
MindBody Connect
MindBody Connect is an app available for download. It helps Customers locate local salons, fitness classes, and spas. Customers can take care of most of the particulars through MindBody Connect.
You can book, confirm and pay for appointments all from your device. Essentially, MindBody Connect offers freedom and flexibility and takes the hassle out of booking appointments.
It is especially useful if you've recently relocated because of work or school and don't have the time to physically track down a fitness class that works for you.
Advantages of MindBody

'Ease-of-use' doesn't appear to be MindBody's strong suit—not even for some users who are a bit tech-savvy.
But most customers who have given this program a shot seem to agree that it is worth it.
Other than that, the complaints were nearly identical to Booker: trouble getting through to customer service, or a certain problem taking too long to be resolved.
Customer support is usually solid. Reviews aimed at customer service were a bit of a mixed bag compared to Booker, but remained mostly positive.
Users enjoy the customer booking experience where they are able to book appointments through links on your site.
This connects them directly to MindBody's scheduling system where they have the option to create an account in the event that they've never booked with you before.
Judging by the customer reviews I've seen—these are some of the standout features:
MindBody Express
MinDBody tracks all interactions with clients. This data is stored online for you to access when This not only includes sales but also referrals, custom fields and even relationships with other clients. What's more, clients can also access their profiles, which is interesting.
Integrates Google Calendar
Access the software's calendar under the appointment's tab and view a column chart displaying all staff member's appointments for the day.
Payroll reports
Payroll reports are compatible with services like ADP, Exact Payroll Services, and Paychex. This is a great convenience especially when one considers that Booker doesn't share this compatibility with these services.
MindBody Connect
Their promotional tool is about as efficient as the Booker Marketing Network. It enables you to locate salons, spas or fitness classes in a cinch. And is especially helpful for those who have recently moved to a new location.
Customer support
Customer service is generally on point
Great Interface
The software interface is very useful once you get the hang of it.
Disadvantages of MindBody
While their reputation is near perfect, the Better Business Bureau has heard from disgruntled customers on a few occasions. As far as reviews go, the most common woes are:
Complicated software – I've mentioned that the software isn't particularly user-friendly. It has numerous tabs and features to navigate which some users might find to be a burden at first.
Customer support – Courtesy of the complicated software issue, some users claimed that they had a hard time hopping over the hurdles caused by the 'over complicated' software. This was supposedly made worse by reps who just couldn't seem to simplify things for customers.
Key features missing – It is undeniable that MindBody offers great and diverse functionality. But I have to mention that a few users were unable to manage multiple locations with the software. Seeing as MindBody emphasizes fitness—more specifically, fitness classes—some were unable to achieve the leverage they needed as it pertains to the locations.
Not Ideal for Salons – While using MindBody for your salon or spa doesn't have to be too much of a heart-wrenching experience, it is important to remember that they place emphasis on fitness classes. Chances are you may still fall in love with what the program has to offer, but it would be best to keep this in mind prior to purchase.
#3 Rosy Salon Software For Small Salon Business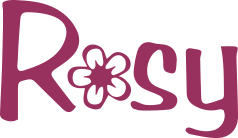 Rosy is easily the more economical choice. However, it is important to keep in mind that you get what you pay for.
That isn't to say Rosy might not be all you need to help you build your business.
If your needs stop at handling POS, tracking customer history, and sending promotional emails – then Rosy and a more economical route will suit you just fine.
You pay $29/month for one service provider, whether a pedicurist or hairdresser. Users then pay $10/month (or thereabout) for any service provider that follows.
If you're looking for payroll reports, or to build automated email campaigns, and have access to an eCommerce store—then consider investing a bit more into software that better suits your needs.
Consider also that after you add about 10 service providers, Rosy Software will cost around the same as MindBody and Booker.
Rosy's Customer Engagement 
Rosy Salon Software has a more simplistic experience that still manages to deliver a solid number of marketing features.
For instance, clients are updated by automatic appointment reminders via text. They can also book appointments on your website or Facebook page.
You'd be surprised at how effective their email marketing tools can be. If you're looking for traditional email campaigns then you might not be overly fond of what they have to offer.
But you are still able to setup automated emails for occasions such as birthdays or after an appointment.
Provider-Based Pricing 
When considering Rosy Salon Software, keep in mind that pricing depends on how many service providers you require for your account.
'Service providers' is inclusive of pedicurists and hairdressers. It does not, however, include assistants and desk personnel.
Let's take a closer look at what you're getting for your money:
$29/month – 1 service provider
$39/month – 2 service providers
$49/month – 3 service providers
$59/month – 4 service providers
At $69/month and up you receive a bit more leverage:
$69/month – 5-10 service providers
$79/month – 11-15 service providers
$89/month – 16 – 20 service providers
$99/month – 20+ service provider
Rosy has an almost spotless reputation among customers. Even technical users of the program deem it nearly perfectly engineered.
They generally find the features intuitive for scheduling and managing appointments—whether online or via text messages. Overall, the software doesn't throw a monkey wrench into daily workflow.
Based on what I understand, it would be wise to test out certain features prior to integrating the program into daily business.
The email builder for the CRM, in particular, could use some improvement. If you're knowledgeable with building emails, though, you shouldn't have too much trouble.
Experienced users suggest that less technical customers should rely on someone skilled in software migration or cloud migration to handle their setup and implementation.
That might be a good idea across the board, regardless of what program you choose. It wouldn't hurt to ask the staff of the respective company if they offer that kind of assistance.
Here are the features that stand out the most.
Pros
Founded by Salon owners – I believe this is a huge factor behind Rosy being so well thought out in spite of its limited features compared to higher end programs. This makes it shine when compared to MindBody especially, where salon businesses aren't exactly the focus.
Overall great engineering – Rosy is a well thought out and well executed product with intuitive features. Almost anyone can get into the swing of things save for a few details that are better off being handled by someone a bit more technical.
Spotless reputation – The program is well received in nearly every respect.
Economical choice – If you're on a tight budget and are only looking for limited features—Rosy may be all you need.
Cons
Email Builder – The email builder for the CRM isn't in the best shape. This con would apply to users who are less adept at building emails.
Limited features – While Rosy's reputation is great, and the program is ideal for those who require limited features—keep in mind that if you require a bit more, it may be better to go with an alternative.
Booker Remains Industry Leader
Booker remains the ideal program for building your small business thanks to its comprehensive package.
MindBody is another high-end prospect that offers the tools to help you achieve an efficient work environment. Its payroll reports being compatible with payroll service providers makes it an attractive choice.
Rosy Salon Software may pull customers in with its lower cost and a near perfect reputation. However, Booker still pulls through with slightly more efficient drip campaigns (email campaigns) and the resourceful Booker Marketing Network.
The Devil is In The Details
Some of these features I've covered do come at an extra charge. Booker Promote for instance, is a straightforward and easy to use marketing tool.
It allows you to send promotional emails to your customers according to how long it's been since their previous appointment.
What's more, the longer it's been since they've checked in—the more enticing the offer they receive. This tool, however, comes at an additional $50 charge along with your $85/month package.
No Direct Deposit Integration
It is true that both Booker and MindBody allow you to generate payroll reports. However, you can't send payment through direct deposit.
The payroll reports are useful for letting you know how many hours employees have worked. This is inclusive of money they've earned through commissions and tips. You can also use this tool to learn whether they've taken vacations or sick days.
Things To Look For When Shopping for Salon Software 
Common General Features
While each program is unique in their own right, there are a number of features they share in common. These include:
An online booking tool that allows customers to book appointments. Whether on your website, Facebook page etc.
An online (and in-store) POS for credit card processing, or selling goods, and gift certificates.
A customer database useful for tracking customer details such as appointment history, birthdays etc.
SMS appointment reminders that are automatically delivered to customers.
Email marketing features – to send coupons and other promotions to customers
Payroll Processing
MindBody and Booker offer users very similar deals. However, when it comes to payroll reports, MindBody does have the upper hand.
Payroll Service Providers
Their payroll reports are compatible with payroll service providers such as ADP, Exact Payroll Services, and Paychex. This means you can send these reports directly to one of these companies to ensure employees receive payment.
Exclusive Features to Booker and MindBody
Embed an eCommerce page on your website to sell additional products.
Access to payroll reports that automatically track hours, tips, vacation days etc.
A custom-branded smartphone app that allows customers to book appointments, check openings, receive directions etc.
Augment customer engagement with automated email campaigns (drip campaigns).
Subscription management that allows users to auto-charge customers regularly.
Booker and MindBody offer all-inclusive packages that help you build your business.
From web promotion, customer service to email marketing campaigns—users receive the most comprehensive deals for realizing business goals.
Unique Promotional Tools
These tools are exclusive to Booker and MindBody. Their promotional tools are made accessible through their base packages.