(Last Updated On: 07/21/2022)
The best antique store point of sale (POS) system allows for the swift ringing of retail, consignment, and layaway sales. The right software should help you manage consigners' merchandise, and the unique inventory as well as differential commissions more efficiently.

Get a solution that automates the calculation of mall fees, taxes, credit card fees, discounts, and other important financial aspects. While shopping for such software, you should consider the sales, inventory, and customer management, as well as payments and commission calculation capabilities.
 Best Antique Store POS Systems
| | | |
| --- | --- | --- |
| POS System  | Software Subscription Fees  | Payment Processing Rate  |
| Microbiz  | Starting from $55/Month  | Negotiable  |
| Cashier Live  | Starting from $75/Month  | Flat 2.7% per transaction  |
| GiftLogic  | Starting from $1,295 one-time payment  | Depends on your preferred payments processor |
1.MicroBiz POS – The Best Antique Store POS System Overall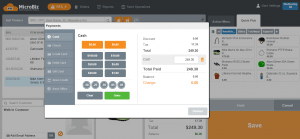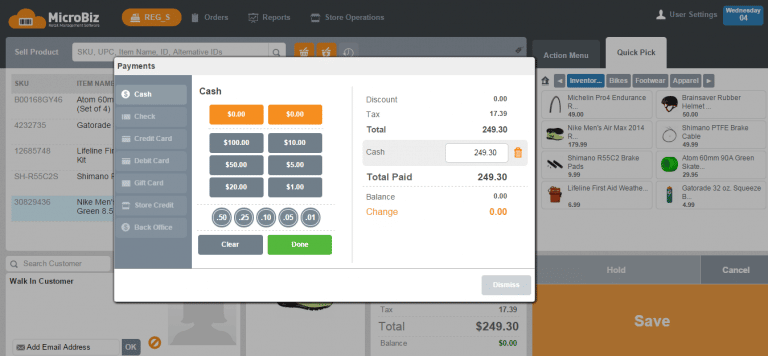 Make money from selling antiques and manage all prices appropriately; by age, condition, collect ability, and rarity of an item. Microbiz antique POS system is suited for antique stores of all sizes, ranging from pop-up and small storefronts to large warehouses. 
The system will help you keep track of each antique item you have in stock, with support for photos and additional item descriptions. These are some of the features that make Microbiz one of the best antique POS systems:
Email Marketing 
It allows antique retailers to deliver targeted campaigns to their customers via email. With Microbiz, you can query and download relevant customer information for creating a marketing campaign. This data may then be exported to the popular email marketing applications for further processing. 
Sales Commissions 
The Microbiz antique store POS system is capable of calculating the sales commission for each item sold. With such a solution, you can choose to calculate the commission based on the gross profit or by the employee. 
Accounts Receivable 
Packed with an assortment of tools to help you manage the large customers who pay on account. This functionality includes customer statements. 
Pricing 
 Microbiz offers a straightforward pricing structure, allowing you to see exactly what you are paying for. The provider does not require you to commit to long-term contracts. Again, you will be able to cancel, upgrade or change your subscription whenever you feel like. 
These are the two main software subscription plans you may choose for the Microbiz Antique POS software:  
Single Store ($55/Mo)
This plan is priced at $55/month for the first register. It features support for unlimited users, and employees. It comes with free updates and free QBO Sync capabilities. For additional registers, you will be charged an additional $27.50/month each. 
Multi-Store ($80/Mo) 
Similar to the single-store plan, the $80/month price charged for the Multi-Store Microbiz plan is for the first register. Each additional register will cost you an additional $27/.50month. In addition to the features and capabilities of the single store plan, this plan will offer you multi-location management capabilities. 
Possible Drawbacks 
The software does not update automatically, you just have to lookup for the updates and install them manually. 
2. Cashier Live POS – The Best Consignment Management Software for Antique Stores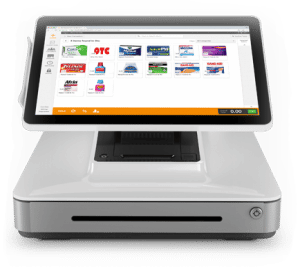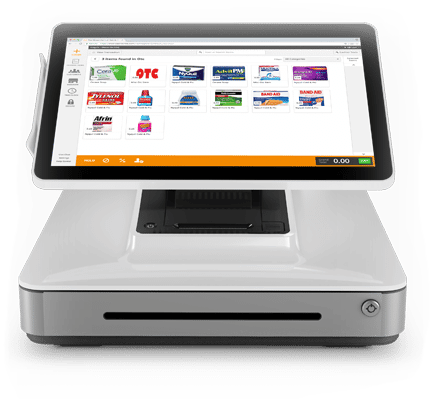 Comprehensive inventory management, including Consignment Management, are some of the specialty features the CashierLive antique POS has to offer. It allows for easier managing and tracking of the antique stock in smaller businesses. 
The solution is also renowned for its convenient staff management capabilities, including employee hours and earnings. Other aspects that make CashierLive stand out from some of the best antique store POS systems include:
Inventory Management 
The CashierLive antique store POS system features live data importer functionality. This feature allows you to upload products into the inventory instantly. You will also find it easy to add and manage the entire store inventory database. 
It makes it easy for you to manage all the categories, allowing you to see the popularity of each product. 
Dashboard Reporting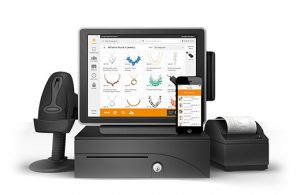 The Dashboard gives you a real-time, at-a-glance look at important information like monthly sales data, top suppliers, best selling items, and who your loyal customers are. Use a range of powerful reporting tools offered by the software to better understand your business, and make informed decisions. 
Pricing 
For the antique retail POS system, the provider will charge you a subscription fee of $75 per month for the Standard plan. Prior to this, you may opt for the 14-day free trial period offered by the provider. This plan offers support for unlimited registers, inventory items, and support. 
3.GiftLogic POS – The Best Non-Cloud Antique Store POS System 

Are you looking for the best on-premise retail management POS solution for your antique store? You should consider getting the GiftLogic antique store POS system. It allows you to track customers, accept payments, run analytics, and manage the specialty inventory in your business. 
The software is designed to deliver fast, and intuitive transaction processing experience and enhanced flexibility. It features a local encrypted SQL database for improved data security. Other things you will come to like about this antique mall POS system include:
Register Tools 
Featuring an intuitive interface, GiftLogic offers tracking capabilities for loyalty programs, customers, layaways, custom order, and in-house accounts. GiftLogic register delivers a configurable and logical solution to run your business optimally. 
Layaways 
Offer your customers the ability to purchase larger ticket items or a larger quantity of items through layaways. This has been helping antique retailers move more merchandise. In this regard, your customers will be able to set the items aside and pay for it in installments. 
Purchasing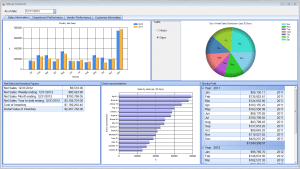 Inventory accuracy starts with purchasing and receiving. The GiftLogic PurchasePal system automates the process and creates suggested purchase orders. Thus providing a system to maximize the profitability of your inventory and its turn rate.
Pricing 
As opposed to the best cloud-based antique POS systems, GiftLogic does not require monthly subscription fees. Instead, the provider only requires a one-time payment for the entire system. In this case, you will be required to make a one-time payment of at least $1,295.00 to get this system. 
Possible Drawbacks 
Ordering for items using purchase orders in the GiftLogic POS software is rather complicated.
Buyer's Guide: Things You Need to Know Before Buying 
The POS system you choose for your antique store should be capable of managing the diverse inventory, and handling sale transactions efficiently. In this regard, you will need an array of specialized tools, ranging from multi-location management to customer engagement 
Whether you own just a pop-up store or a warehouse store, your preferred antique store POS software should help your outshine your competitors. Antique and collectible stores need a specialty POS solution that can accurately keep track of all the unique inventory items. 
While shopping for the best antique store POS system, here are some of the key features you need to consider: 
Unique Inventory Items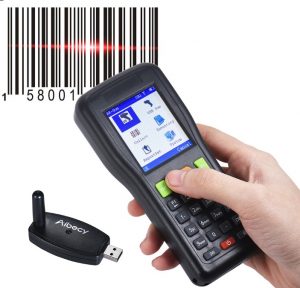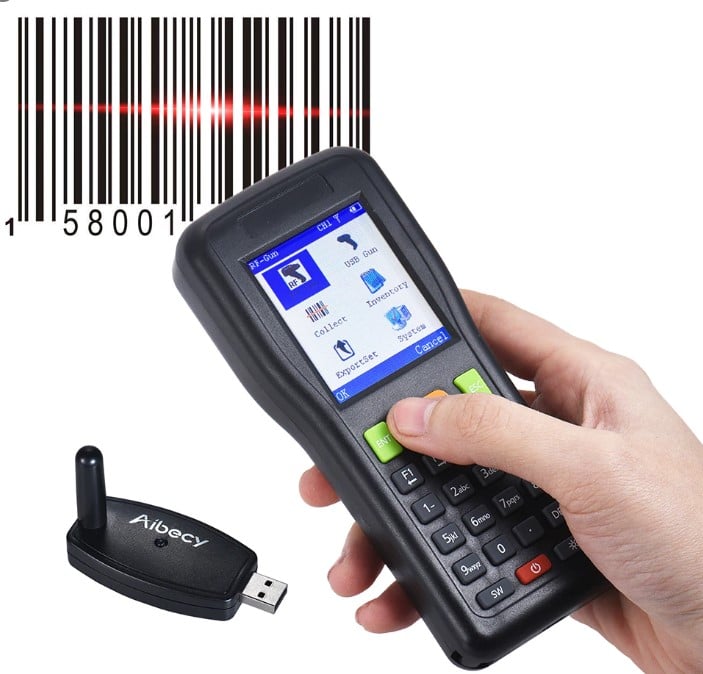 Get a system that allows for easy management of your vintage collections, with the ability to create as many collections as you desire.
The leading specialty antique management software solutions allow you to customize various fields for each of the collectible items you have in stock.
Your preferred solution should support the inclusion of item images alongside its entry in the inventory database. This makes it easier for clerks in your store to identify the various inventory items while ringing up sales at the register. 
The various items making up the inventory in your store need to be tracked individually, from their initial acquisition to final sale and payment. In addition to tracking and evaluating such inventories, the software needs to have several other specialty capabilities, including: 
Item Tracking 
Whether your inventory database is large or just limited, you will need a solution that makes it easy for you to track every piece in stock. In this regard, some of the leading antique mall POS solutions feature intuitive barcoding technologies. 
Assigning barcodes to the items allows for immediate tracking if their status at any given time, right from their arrival and placement to their sale and departure from the store. With such a solution, you will only need to count your stock once and be done with it. 
Thereafter, the system will automatically update the inventory if an item is moved or sold. 
Asset Tracking 
The system should also have easy-to-use asset tracking capabilities. These allow you to monitor all your assets in real-time, regardless of their location and size. Your preferred antique store POS system should allow you to follow up with such aspects as transfers, returns, and purchases from a central hub. 
A system that coupled such features to a built-in scheduler will help you make the most of the employees' time. 
Inventory Deposition 
The ownership of the various items in your resale store may change from time to time. You should get a solution that makes the relevant inventory status changes automatically when that happens. Again, the solution should be capable of sending necessary notifications to the concerned clients in real-time. 
Inventory Authentication 
The system should be able to cross-check the authenticity of the antique items you are acquiring against appropriate online data sources. This way, you can easily identify stolen, lost, or even counterfeit items beforehand. 
User-Defined Fields 
This capability makes it possible for antique stores and malls to keep track of data specific to sold products. This is particularly for the items that sell as unique or are just one of a kind antique pieces. For items that do not come with UPC codes, the system should allow you to use bar codes with price labels instead. 
Customer Payment Calculation 
Whenever you sell an item in your antique store, the POS system should keep track of the sale amount and date. It should also automate the calculation of total remittance amount to the respective customer(s), and the store percentage. 
Sales Commissions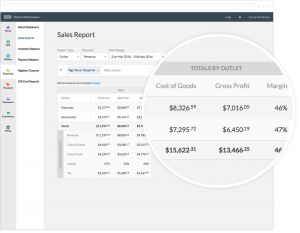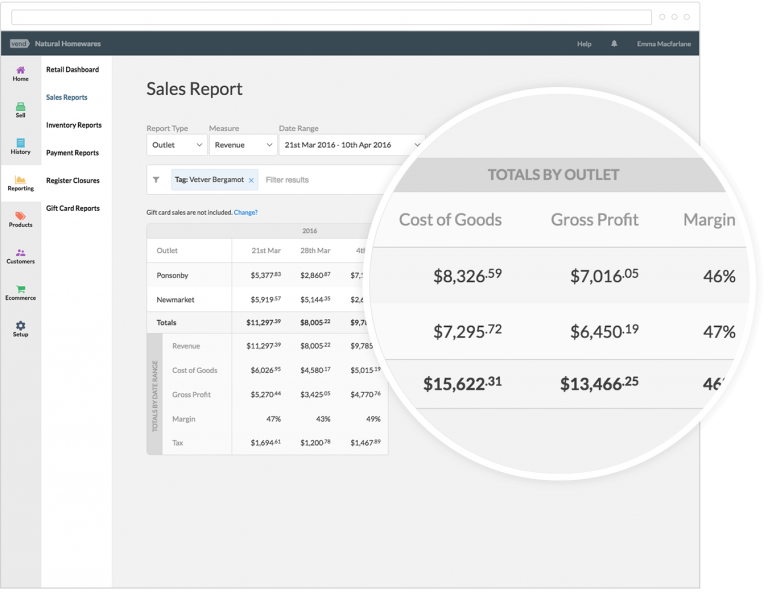 While at it, your preferred antique mall POS system should be capable of calculating the sales commission for each sale. Depending on your preset preferences, the system may calculate the sales Commissions based on the gross profit or the sales amount. 
A system that can gauge employee performance using their commissions will also allow you to gauge productivity. 
Customer History 
Prevent and settle disputes in your antique store with the right set of customer history tracking tools. To begin with, the antique mall POS software solution you get should be capable of maintaining accurate, time-stamped transaction records. 
In addition to transactions, the system should automatically maintain records on customer visits correspondence and phone calls associated with each customer. 
IRS Form Support 
Depending on the regulations and requirements in your state, you may need to generate and fill relevant IRS forms for larger cash transactions. For instance, you may be required to file IRS form 8300 for cash transactions exceeding $10,000. 
As such, the best antique store POS system should be capable of generating and printing such forms whenever you need them. Most of the leading antique POS solutions will flag the transaction, and automatically generate the IRS forms that need to be filled. 
With such a system, you will never have compliance problems in your business. 
Auditing Will Be An Issue Without POS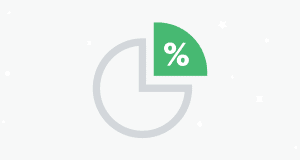 Inventory tracking and auditing are some of the key concerns in an antique store. In addition to these, your preferred software should securely collect and store customer information, and feature accounts payable/receivable capabilities. 
Just like the three solutions reviewed above, you should get a system that helps you comply with IRS Form requirements and Anti-Money Laundering (AML) regulations. Whether you are just starting out or manage an established antique mall, this guide will help you choose the best antique POS system.