(Last Updated On: 02/07/2023)
Written by: Software Expert Hamza Shahid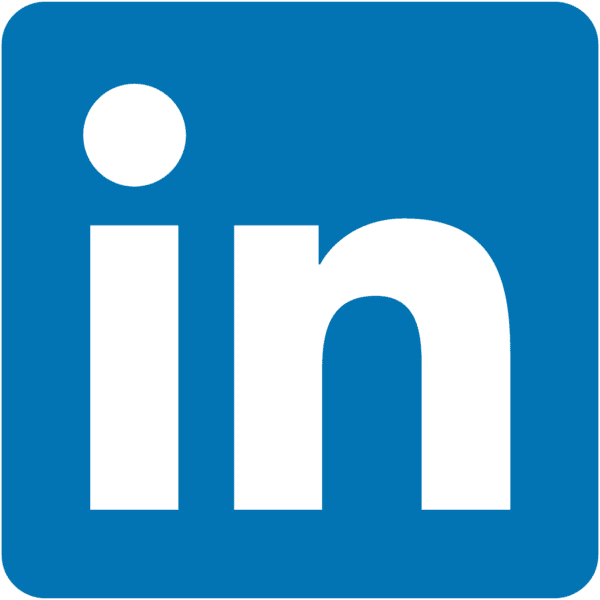 Affiliate Disclaimer: Our product review team dedicates hours of research, fact-checking and testing to recommend the best solutions to business owners. We earn from qualifying purchases through our links, but this does not influence our evaluations. Why trust our reviews?
Antique stores sell antiques that are purchased from auctions, dealers, and private sellers. The best antique store inventory software must be capable of managing antique product acquisition and pricing, which varies greatly based on the item's age, condition, rarity, and collectability. Businesses that sell antiques can be as small as pop-ups at flea markets or as large as warehouses filled with thousands of items.
There are a number of reasons why antique stores are competitive with larger general retailers, including a wide selection of products, hard-to-find merchandise, and exceptional service. In order to keep track of the many unique items sold by antique and collectible stores, they need point of sale or retail management software.
In order to determine the best antique store inventory software, I reviewed three of the best, based on pricing, features, and user reviews. To come up with this top 3 antique store inventory software, I reviewed software options on Capterra, G2, and Trustpilot based on their features, pricing, and pros and cons.
Our Experts' Choice
MicroBiz Inventory Management Software

The best antique store inventory software is MicroBiz. MicroBiz offers:

Email Marketing

Sales Commission

Accounts Receivable

Auto SKU Generator

Service Item History and Much More!
Don't have time to review all the products and features? Here's a quick list of our recommended tools and guides for antique store inventory software: 
MicroBiz Cloud POS – The Best Antique Store Inventory Software Overall
Cashier Live POS – The Best Consignment Management Software for Antique Stores  
GiftLogic POS – The Best Non-Cloud Antique Store POS System
Best Antique Store POS Systems
In the best antique store point of sale (POS) system, retail sales, consignment sales, and layaway sales can be rung up quickly and efficiently. It is important that you use software that allows you to manage consignors' merchandise, unique inventory, and differential commissions as efficiently as possible. You need a solution that calculates mall fees, taxes, credit card fees, discounts, and other important financial details automatically. Choosing such software should include features for managing sales, inventory, payments, and commissions.
| | | |
| --- | --- | --- |
| POS System  | Software Subscription Fees  | Payment Processing Rate  |
| Microbiz  | Starting from $55/Month  | Negotiable  |
| Cashier Live  | Starting from $75/Month  | Flat 2.7% per transaction  |
| GiftLogic  | Starting from $1,295 one-time payment  | Depends on your preferred payments processor |
Antique Store Description
Antique shops (or antiques shops), are retail stores that specialize in selling antiques. Antique shops can be brick-and-mortar stores, or online shops as well. In addition to antique shops, antique malls also allow individual antique sellers to set up booths or stalls to display their personal or family items for sale. It is often located inside a former large retailer like a grocery store that has left or closed outright, which is a type of consignment shop. 
Typically, antique stores source their stock from auctions, estate sales, flea markets, garage sales, etc. It is common for antiques items to pass through multiple dealers before they reach a retail antiques store. By their very nature, these shops sell unique items and usually are willing to purchase items, even from individual sellers. Depending on the shop's location and nature, the quality of these items may vary from very low to extremely high and expensive. In addition to antique shops specializing in furniture or jewelry, many of these shops stock a range of items. A few are online-only shops with no physical locations.
You may also be interested in some related business guides:
How to Manage Multiple Location Retail Business
How to Buy Wholesale: The Complete Guide
Top 3 Antique Store Inventory Software 
To help you make the best decision for your antique store, we've rounded up the best 3 antique mall inventory software options.
MicroBiz Cloud POS – The Best Antique Store Inventory Software Overall

Cashier Live POS – The Best Consignment Management Software for Antique Stores  

GiftLogic POS – The Best Non-Cloud Antique Store POS System
1.MicroBiz POS – The Best Antique Store Inventory Software Overall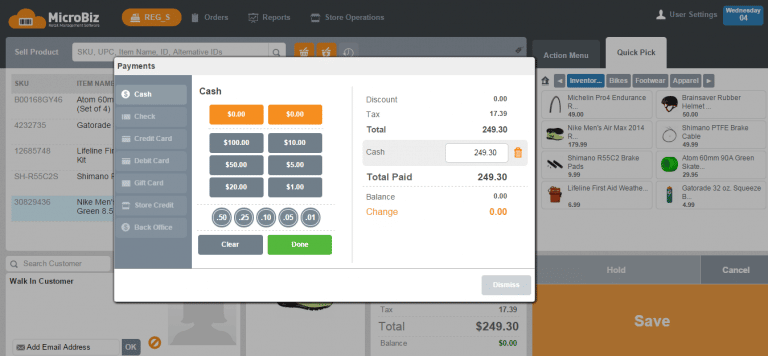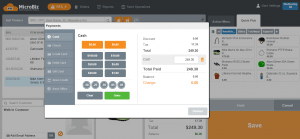 Since 1985, MicroBiz, based in Silicon Valley, has been developing retail software solutions to help single- and multi-store retailers operate more efficiently. Globally, MicroBiz has delivered software to tens of thousands of retailers.
MicroBiz antique POS system is designed for antique retailers of all sizes, ranging from small pop-ups to large warehouses. With this system, you'll be able to keep track of all of your antique items, including photos and additional descriptions.
Independent retailers can use MicroBiz Cloud to manage inventory across multiple locations, ring up sales on iPads, PCs, or Macs, and integrate the software seamlessly with ecommerce solutions. This solution synchronizes online and in-store inventory, enabling retailers to view inventory at any time, no matter where they are. It is also compatible with online e-commerce platforms, such as Magento.
Salient Features
These are some of the features that make MicroBiz one of the best antique POS systems:
Accounting Integration

Alerts/Notifications

Barcode / Ticket Scanning

Commission Management

Cost Tracking

Customer Accounts

Customer History

Customizable Reports

Data Import/Export

Discount Management

Electronic Signature

Employee Management

Gift Card Management

Inventory Management

Inventory Optimization

Layaway Management

Multi-Channel Management

Multi-Location

Order Management

Ordering Automation
Pros
Good design that saves time

Solid set of backend features

Cloud based network

Ease of accessibility
Cons
Magento plugin conflicts

Lack of automatic updates

No android or iOS app
Why Choose MicroBiz for Your Antique Store? 
MicroBiz is considered as the best antique store inventory software because it keeps track of each antique item you have in stock, with support for photos and additional item descriptions. Moreover, MicroBiz antique store POS system is capable of calculating the sales commission for each item sold. Furthermore, due to its cloud based nature it is suited for antique stores of all sizes, ranging from pop-up and small storefronts to large warehouses.
MicroBiz Pricing
MicroBiz offers a straightforward pricing structure, allowing you to see exactly what you are paying for. The provider does not require you to commit to long-term contracts. Again, you will be able to cancel, upgrade or change your subscription whenever you feel like. 
These are the two main software subscription plans you may choose for the MicroBiz Antique Store Inventory software:  
Single Store ($55/Mo)
This plan is priced at $55/month for the first register. It features support for unlimited users, and employees. It comes with free updates and free QBO Sync capabilities. For additional registers, you will be charged an additional $27.50/month each. 
Multi-Store ($80/Mo) 
Similar to the single-store plan, the $80/month price charged for the Multi-Store MicroBiz plan is for the first register. Each additional register will cost you an additional $27/.50month. In addition to the features and capabilities of the single store plan, this plan will offer you multi-location management capabilities.

2. Cashier Live POS – The Best Consignment Management Software for Antique Stores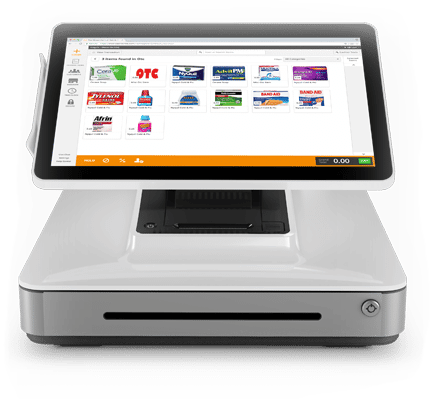 A Chicago-based company called Cashier Live has been developing point-of-sale software on the web since 2008 so local business owners can set up and upgrade their software instantly, easily, and quickly. Its dedication to constantly improving the product is evident in the latter.
The Cashier Live software is a web-based point-of-sale program that allows users to run sales reports, manage inventory, and ring up sales from a centralized location. Cashier Live antique POS features comprehensive inventory management, as well as consignment management. This allows small businesses to manage and track their antique stock more conveniently. Additionally, this solution is renowned for its easy-to-use staff management capabilities, such as employee hourly and salary tracking.
Salient Features
Other aspects that make Cashier Live stand out from some of the best antique store POS systems include:
Barcode / Ticket Scanning

Barcode/Label Management

Billing & Invoicing

Customer Relationship Management

Customer Accounts

Discount Management

Ecommerce Management

Electronic Signature

Email Marketing

Employee Management

Inventory Management

Loyalty Program

Multi-Location

Multi-Store

Order Management
Pros
Accept credit cards with integrated payment processing.

Users can easily add / remove products

Dashboard gives users a real time snapshot

Apps for iOS and Android are also available.

Helps retailers manage everything centrally as they expand into multiple locations.
Cons
Features and Integrations are very limited
Why Cashier Live? 
This antique store POS system specializes in using a live data importer to allow for instant uploading of products into the inventory. You can also easily add and manage all of your store inventory records. Cashier Live antique store inventory software offers comprehensive inventory management, including consignment management, which enables businesses to manage and track their antique inventory more efficiently. These features make Cashier Live as one of the best options for an antique store inventory management software.
Cashier Live Pricing 
If you choose the Standard plan of the antique retail POS system, you will be charged a monthly subscription fee of $75. A 14-day trial is available prior to this. In addition to unlimited registers and inventory items, this plan includes support for unlimited staff.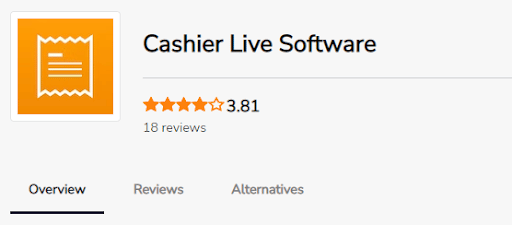 3. GiftLogic POS – The Best Non-Cloud Antique Store POS System
You should consider getting the GiftLogic antique store inventory software if you're looking for the best on-premise software option.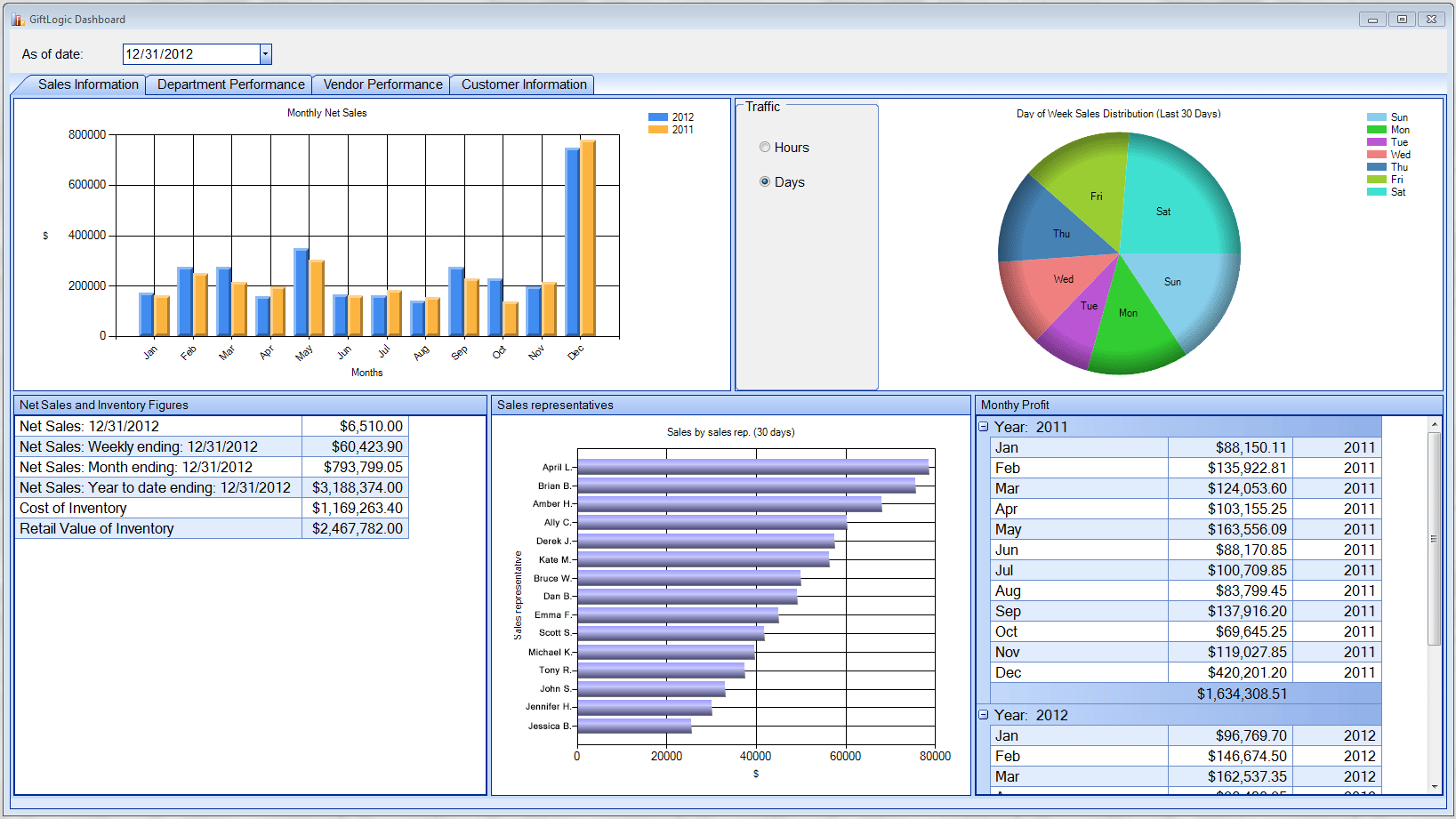 Small businesses can use GiftLogic as a retail management solution. GiftLogic offers Point of Sale functionality, inventory management, customer management, and e-commerce integrations, along with Point of Sale functionality. GiftLogic is an on-premise solution, and is compatible with Windows operating systems. A third party vendor can also sell GiftLogic hardware.
There are many industries where GiftLogic is used by retailers, including apparel, furniture, home décor, jewelry, gift shops, and many others. With this POS module, you can integrate scales, barcode scanners and credit cards, verify the age of your customers, generate gift certificates, and manage gift cards. You can track your inventory, purchase orders, vendor database, and detailed inventory reports using the inventory application.
As part of the implementation process, GiftLogic helps import all customer, product, and vendor information to your new system. GiftLogic also offers premium features to complete your solution.
Salient Features
GiftLogic antique mall inventory software include:
Reporting/Analytics

View and track pertinent metrics

Forecasting

Inventory Management

Inventory Optimization

Order Management

Sales Reports

Customer Accounts

QuickBooks Integration 

Purchase Order Management

Barcode / Ticket Scanning

Barcoding/RFID

Check-in/Check-out

Commission Management

Cost Tracking

Customer Relationship Management

Discount Management
Pros
Very user friendly interface

Excellent staff support

Track purchases

Reward programs

Monitor sales distribution regularly
Cons
Ordering for items using purchase orders in the GiftLogic POS software is rather complicated.
Why one should choose GiftLogic POS?
GiftLogic POS is an ideal option for your antique store if you want on-premise antique store inventory management software. It means that it will also work if you don't have an internet connection. It allows you to track customers, accept payments, run analytics, and manage the antique products inventory in your business. The software is designed to deliver fast, intuitive transaction processing experience and enhanced flexibility.
GiftLogic Pricing
As opposed to the best cloud-based antique POS systems, GiftLogic does not require monthly subscription fees. Instead, the provider only requires a one-time payment for the entire system. In this case, you will be required to make a one-time payment of at least $1,295.00 to get this system. 
GiftLogic
Basic Subscription

First License

$199/month

PRO – Subscription

First License

$298/month

Add-Ons:

Additional Licenses

Pro Upgrade

$99 / month each

$99/month

$99 / month each

Included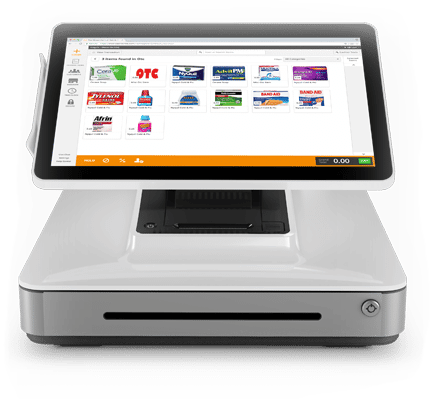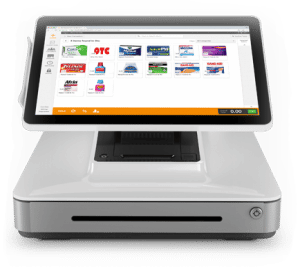 Buyer's Guide: Things You Need to Know Before Buying 
The antique store inventory software you choose for your business should be capable of managing the diverse inventory and handling sale transactions efficiently. In this regard, you will need an array of specialized tools, ranging from multi-location management to customer engagement 
Whether you own a pop-up store or a warehouse store, your preferred antique store POS software should help you outshine your competitors. Antique and collectible stores need a specialty POS solution that can accurately keep track of all the unique inventory items. 
While shopping for the best antique store POS system, here are some of the key features you need to consider: 
Unique Inventory Items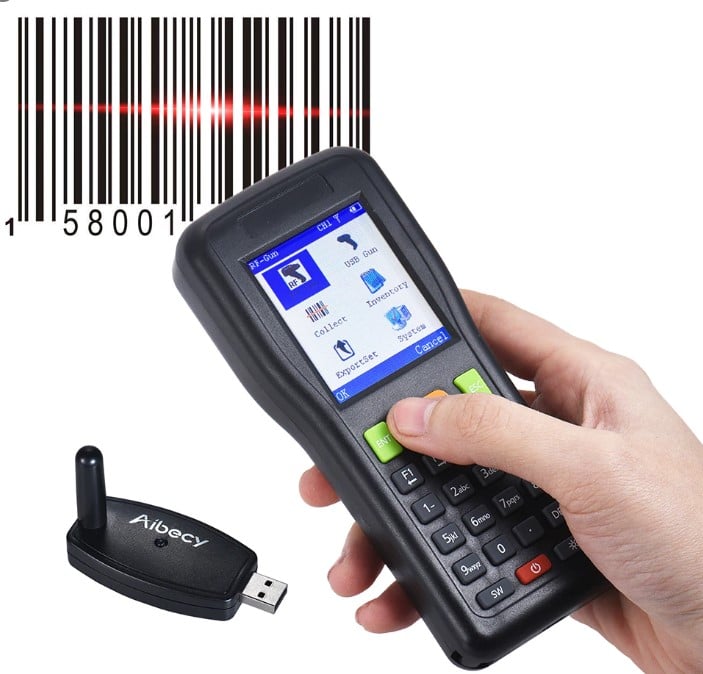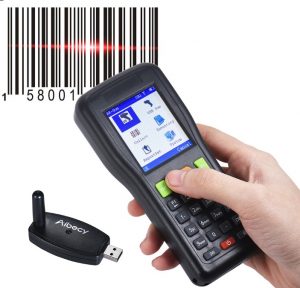 Get a system that allows for easy management of your vintage collections, with the ability to create as many collections as you desire. The leading specialty antique management software solutions allow you to customize various fields for each collectible item in stock.
Your preferred solution should support the inclusion of item images alongside their entry in the inventory database. This makes it easier for clerks in your store to identify the various inventory items while ringing up sales at the register. 
The various items making up the inventory in your store need to be tracked individually, from their initial acquisition to final sale and payment. In addition to tracking and evaluating such inventories, the software needs to have several other specialty capabilities, including: 
Item Tracking
Whether your inventory database is large or just limited, you will need a solution that makes tracking every piece in stock easy. In this regard, some of the leading antique mall POS solutions feature intuitive barcoding technologies. 
Assigning barcodes to the items allows for immediate tracking of their status at any given time, from their arrival and placement to their sale and departure from the store. With such a solution, you will only need to count your stock once and be done with it. The system automatically updates the inventory if an item is moved or sold. 
Asset Tracking
The system should also have easy-to-use asset tracking capabilities. These allow you to monitor all your assets in real-time, regardless of location and size. Your preferred antique store POS system should allow you to follow up with such aspects as transfers, returns, and purchases from a central hub. 
A system that couples features with a built-in scheduler will help you make the most of the employees' time.
Inventory Deposition
The ownership of the various items in your resale store may change from time to time. You should get a solution that automatically changes the relevant inventory status when that happens. Again, the solution should be capable of sending necessary notifications to the concerned clients in real time. 
Inventory Authentication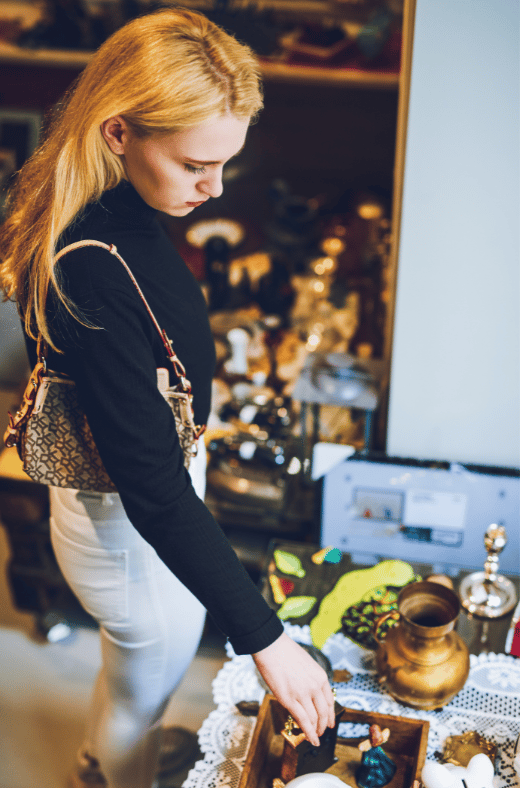 The system should be able to cross-check the authenticity of the antique items you are acquiring against appropriate online data sources. This way, you can easily identify stolen, lost, or counterfeit items beforehand.
User Defined Fields
This capability makes it possible for antique stores and malls to keep track of data specific to sold products. This is especially true for items that sell as unique or are just one-of-a-kind antique pieces. The system should allow you to use barcodes with price labels for items that do not come with UPC codes. 
Customer Payment Calculation
Whenever you sell an item in your antique store, the POS system should keep track of the sale amount and date. It should also automate the calculation of the total remittance amount to the respective customer(s) and the store percentage. 
Sales Commission
The antique mall inventory management software should be capable of calculating the sales commissions for each sale. In addition to that, this system may determine the commissions based on the gross profit or the amount of each sale.
You can also gauge productivity with a system that measures employee performance based on commissions.
Customer History
Prevent and settle disputes in your antique store using the right customer history tracking tools. To begin with, the antique mall POS software solution you get should be capable of maintaining accurate, time-stamped transaction records. 
In addition to transactions, the system should automatically maintain records of customer visits, correspondence, and phone calls associated with each customer. 
IRS Form Support
Depending on the regulations and requirements in your state, you may need to generate and fill relevant IRS forms for larger cash transactions. For instance, you may be required to file IRS form 8300 for cash transactions exceeding $10,000. 
As such, the best antique store POS system should be capable of generating and printing such forms whenever you need them. Most of the leading antique POS solutions will flag the transaction and automatically generate the IRS forms that need to be filled. With such a system, you will never have compliance problems in your business.
Final Thoughts
Inventory tracking and auditing are some of the key concerns in an antique store. In addition, your preferred software should securely collect and store customer information, and feature accounts payable/receivable capabilities. 
Like the three solutions reviewed above, you should get a system that helps you comply with IRS Form requirements and Anti-Money Laundering (AML) regulations. Whether you are just starting out or managing an established antique mall, this guide will help you choose the best antique POS system. 
There are some antique store inventory software to choose from, but the ideal system for your business might not be the right system for another store. The main factors you should consider when choosing a POS system for your antique store inventory software are your budget, your business's unique needs, and the type of inventory system you want to use. If you are replacing another POS system, you might want a system that can use your existing POS hardware and/or import inventory from your previous system.
Keeping all the antique mall inventory software under consideration, our experts have declared MicroBiz as the premier antique store inventory software. Get a free quote here. 
Frequently Asked Questions
Is owning an antique store profitable? 
Owning an antique store certainly isn't a quick path to being wealthy, but reputable antique stores can make upwards of $60,000 annually.
What is the most popular antique item?
The most sought after antique items by far are vases and jewelry.
What is the best system for antique store inventory management software?
MicroBiz inventory system works well as a barcode inventory system, while GiftLogic is a more basic POS that will work well without the internet.
What is an antique store?
Antique shops are retail stores specializing in antiques. They can be found either locally or online, with the advent of the Internet.
What are some of the best antique store inventory software?
The best antique store inventory software are:
MicroBiz

Cashier Live

GiftLogic

Tower Systems

Simple Consign

Antique Mall Software
Top 3 are the best choices. 
Is your data with Cashier Live safe?
POS systems like Cashier Live are among the most secure in the world. Their PCI Service 1 accreditation and data security audits take place on a regular basis.
Who should use GiftLogic POS Inventory Software?
The GiftLogic point of sale system is designed to help all retail businesses, especially antique stores. GiftLogic provides business-changing advantages other Point of Sale Systems can't match, with full inventory control and a comprehensive reordering system. Don't you want to experience GiftLogic for yourself?