(Last Updated On: 11/16/2022)
There are several strategies business owners use to increase their profit margins. If you're one of them, you probably know that buying wholesale is one way to do it. What's curious about this strategy is that many people have no clear understanding of how to buy wholesale. It's not the same as dropshipping, for example, and finding wholesale suppliers is a bit different from securing traditional ones. Our experts at Wise Small Business have created this helpful guide to learn more about how to buy wholesale for small business.
Written by Software Expert Hamza Shahid
Affiliate Disclaimer: Our product review team dedicates hours of research, fact-checking and testing to recommend the best solutions to business owners. We earn from qualifying purchases through our links, but this does not influence our evaluations. Why trust our reviews?
While the introduction and the company description are the most important parts of the business plan, many business owners overlook the most important section – the financials. Financial projections should include a balance sheet, cash flow statements, P&L statements, income statements, and return on investment calculations. A good business plan should provide a clear picture of how much the company can expect to earn in the first year, and how long it will take to achieve that goal.
Why buy wholesale, you might ask? The reason is simple: you are more likely to make a hefty profit when you buy at low enough prices, hence wholesale. It will leave you with more flexible margins than ever before. There are other benefits to consider as well. We'll check them out, but we'll also point out the ways to find suppliers, alongside additional tips you'll find useful when you want to learn how to buy wholesale. 
We understand that there are several questions that need to be answered:
Can everyone buy wholesale?

Do you need a specific permit or license to do it?

What are the differences between wholesalers?

How to find a trusted wholesaler?
We'll cover all these important topics and you'll learn how to buy wholesale. As a bonus, we'll reveal why investing in the best retail POS system is a must if you want to start buying wholesale.
Read more: 8 Best POS System Options for Retail  Business Owners
Don't have time to read this whole review? Skip ahead to:
What is Wholesale?
Purchasing wholesale means buying discounted products in bulk and reselling them at a higher price to consumers or other businesses. Since companies don't have to deal with multiple individual manufacturers, wholesale distributors make purchasing more efficient.
An important part of the product supply chain are wholesale purchases, which begin with raw materials and end with a customer's order.
A bookstore does not have the time or resources to deal with every single publisher in the U.S. because there are hundreds and maybe thousands of them. Instead, about half a dozen major book distributors stock books from these publishers to sell to single bookstores or bookstore chains.
What Does it Mean to Buy Wholesale? 
Knowing how to buy wholesale starts with understanding what the process of buying wholesale is. It's the act of purchasing products in larger quantities at once, taking advantage of the lower price per unit. Your profit will come later when you individually resell them through your retail channel (at a higher price, of course). 
Wholesalers are first in the supply chain immediately after manufacturers. When goods are produced by the manufacturer, they are most often sold in bulk to a wholesaler. The latter divides the goods into smaller batches and sells them to a retailer. The end customer is the last link of this chain, of course. 
While the steps listed above describe the usual supply chain for most goods, there are exceptions. Some retailers, depending on the size of their business and their industry, prefer to buy large quantities from manufacturers, skipping the wholesale part. In other scenarios, wholesalers may choose to resell goods unit by unit to the end customers. 
The biggest exceptions of these suggested supply chains are also the rarest. Some manufacturers prefer to create retail chains of their own, skipping all middlemen. 
However, if you are a retailer trying to learn how to buy wholesale, you need to start with the basics. For starters, there is usually a minimum quantity required. You'll need to meet it if you want to place an order. You should consider supplying all your top-selling products from wholesalers, as this would always result in higher profits, greater flexibility, and guaranteed stock quantities. This is where having the best retail POS system would come in handy. It would allow you to easily determine the products that sell best. It would also help you manage your inventory, which is how you'll know when you should order your next bulk.
What Should You Know About Wholesale Pricing?
When you buy wholesale, the price is determined by the manufacturer, the wholesaler, or the distributor (in case there's one). The bigger the number of goods, the lower the price would be, at least in most cases. Any discounts are usually negotiated per deal or based on a contract. Buying too many units when tempted to get a bigger discount is not always a good idea, as you might find yourself with goods that would cost money to store or maintain and if they have shorter shelf life – to dispose of.
Who Can Buy Wholesale? 
It is the practice of selling goods wholesale to people who are different from the average consumer on a day-to-day basis. As wholesale products are sold on the premise that they are to be used for business purposes, those who purchase them usually are retailers, industry workers, or professionals.
There is a common misconception that wholesalers only deal with established, fairly large businesses.
You just have to prove that you intend to use the stock for commercial rather than personal purposes in order to purchase wholesale (i.e. you have to prove that you will trade or use the stock for business).
Dropshipping vs. Wholesale
Some individuals continue to associate dropshipping with wholesale. While they are both related to selling items bought previously at discounted prices, the rest of the processes involved with them are different.
When you buy wholesale, you purchase the goods and add them to your existing inventory. Reselling them through your retail operation is the next step of the process. With dropshipping, you never have to worry about purchasing and physically storing the goods you bought in bulk. Instead, you are only the middleman between your client and the manufacturer or supplier, and the latter would take care of delivering or shipping the goods to the end customer. Due to the nature of such deals, most dropshipping arrangements happen online through websites, online marketplaces, and e-Commerce platforms.
Having this in mind, there's no surprise in the fact that dropshipping might be tempting and the easier business to run due to zero warehouse expenses and possible losses from storing goods too long. This is not the case, however. The profit margins you enjoy with dropshipping deals are lower compared to buying wholesale. Plus, you get to control more steps of the process when you are an active link in the supply chain. You also get to inspect the quality of the goods, allowing you to avoid mistakes, disappointment, and reputational damage.
What Are the Benefits of Buying Wholesale?
The biggest advantage you'll get when you learn how to buy wholesale is to have lower costs per every unit you sell to end consumers. As soon as you have a working supply chain, you will enjoy other benefits, such as:
Reduced administration costs

: Buying in bulk means that you'll purchase more goods at once, reducing the number of individual deals and shipments. This always results in fewer administrative tasks and reduces the usual hustle and bustle. It's worth mentioning that the best retail POS system you could find will help you with automated reorders and frequent inventory updates.

Improved catalog

: Buying wholesale would allow you to choose from a wider variety of goods. Adding them to your inventory at lower prices will not only increase your profit margins but also serves as a competitive advantage and improves your business image by attracting new clients who were impressed with your rich catalog. Here's an important note: to make sure you provide your clients with the ultimate customer experience, you'll need to invest in the best retail POS system as well.

Growth pathway

: Buying wholesale is a path to scale your business up. Being flexible and enjoying higher profits would eventually lead you to the point where you could decide to grow your operation by adding another retail space, for example.
How to Buy Wholesale if You've Never Done It Before
Your retail business can be greatly enhanced by wholesale purchases, but there might be complications sometimes due to laws and legislation. As you probably know, you would need a business license to buy goods in bulk and resell them later for a profit. Depending on your location and niche, the license can either be a permit or a certificate.
To start buying wholesale, you'll need to go through several steps that shape the usual path of every retailer:
Start a company

: Setting up a company is the first step. Its legal form depends on your needs and preferences, but it might also be determined by your trade. It also depends on the taxes you would pay, so make sure you choose the most efficient structure.

Obtain your business license

: Having a business license or permit will allow you to operate legally. Again, the dimensions and requirements related to this step may vary, depending on your location.

Register with the IRS

: You need to register with the Internal Revenue Service (or the relevant institution in your country). 

Set up your operation

: Before you start looking for wholesale partners, you need to be ready to resell the goods to end consumers. This means that you have to get your retail business up and running. If you've just started or you already have an operation in motion, then make sure you have the best retail POS systems. You'll need it.

Don't forget insurance

: Since you're likely to maintain at least one warehouse when you start buying wholesale, meaning that insurance would be more than a good idea.  
How and Where to Find the Wholesaler You Need
Finding a wholesale supplier is not difficult, as long as you know where to search and what to look for. As with many other things, starting locally might be enough. You can research the suppliers of your competitors or browse manufacturers of the goods you want to buy in bulk in your area. If that doesn't work, you can always browse some of the biggest online marketplaces in the world, if you're willing to deal with overseas suppliers, of course.
Online wholesale platforms and marketplaces:

This is an obvious strategy to start with. B2B (business-to-business) marketplaces such as Alibaba, IndiaMART, eBay, Etsy, and eWorldTrade are all gateways to millions of wholesalers. The rest is up to you and it's a matter of finding the desired products and negotiating the best price for them. Be aware of potential scams and only choose top-rated wholesalers to communicate with.

Recommendations:

If you have business partners or other relevant connections, you can ask them for recommendations. As a result, you might find the wholesaler you need after a couple of conversations.

Conventions, forums, and other events:

Visiting such an event is almost always a fruitful experience. An e-Commerce forum, for example, might even be more than you expected. It could be the place where you find the wholesale partner of your dreams.

Information on labels:

Most goods sold in retail would have information labels or tags that would contain the company name of the manufacturer, importer or distributor. You can look up their contact info and reach out to see if they could sell you in bulk or give you relevant business contacts of someone who can.

Social media:

This might seem like a long shot, but social media platforms like Facebook and LinkedIn may be the place to search, depending on your trade and the wholesaler profile you're after. You can always search for one using a search engine, of course.
Types of Wholesalers
There are many wholesalers working with retailers (and, occasionally, consumers). There are a variety of wholesalers out there. You'll need to decide which wholesaler you want to work with based on the types of items you're buying in bulk, your retail niche, your relationship building abilities, and your preference for wholesale ordering software.
Manufacturers: A manufacturer may also serve as a wholesaler, but not all. Buying directly from a manufacturer may result in lower wholesale prices because there are fewer middlemen. However, buying directly may not always be an option—and even when it is, it might not always be convenient.
Retail Wholesalers: Retail wholesalers sell bulk products to retailers for a slight markup. Wholesale items from several manufacturers can be bought through a retail wholesaler.
Merchant Wholesalers: Since merchant wholesalers also supply retailers and the end-user, their minimum order sizes tend to be lower than retail wholesalers, and they are your direct competitors as well as suppliers.
B2B Wholesale Marketplace: A B2B wholesale marketplace like NuORDER connects wholesalers and brands, which allows retailers to browse and order products more efficiently than with traditional email-and-purchase-orders.
How to Choose Between Domestic and International Vendors
This is a mostly individual choice, as it would always depend on several factors, such as your location, targeted market, product specifics, shipping terms, and more. In some cases, you would have no other choice but to select one of the two options, even if it's a compromise. Regardless of which route you go, you will always need to exploit the best retail POS system, as it would keep track of your inventory and alert you if you're about to go low on stock or warn you if oversupplying is on the horizon. Modern POS systems can update your inventory after each sale you make, keeping you up to date with your stock quantities. 
When you're dealing with local or domestic wholesalers, you can expect the following advantages:
Easy communication

: Since there are no time zones or differences in spoken language, then you will have no trouble contacting your supplier. This is especially important when it comes to customer support.

Fast delivery

: If your supplier is local or at least in your country, then delivery times would be much shorter compared to shipping overseas.

Compliant goods

: Chances are, a domestic or local supplier will provide you with goods that comply with any laws and regulations.
On the downside, you might find a significantly better deal abroad, most often due to lower labor and production costs. This, of course, is the main advantage of choosing an international wholesaler. Here's what to expect from such a scenario:
Lower prices

: Even when you calculate shipment, you might end up with a lower price per unit, mainly due to cheap labor and low manufacturing costs in the country of origin.

Larger selection of goods

: In some cases, you will be presented with a greater variety of goods manufactured overseas, meaning that you will have a competitive advantage.
The major issue with trusting a wholesaler from another country or even continent is of low quality. You need to be absolutely sure who you're dealing with, otherwise, you can register losses. Longer shipping times and import taxes are another potential drawback of choosing a global wholesaler.
Additional Tips on Choosing a Wholesaler
When learning how to buy wholesale, the most important part is choosing an appropriate and trustworthy supplier. You could use all the help you get to recognize the right wholesale partner. Let's look at some useful tips.
Don't sign a contract immediately after you receive an offer you can't refuse:

The best thing to do in such a situation is to collect more offers. Quality research would almost always land you a better deal, eventually resulting in higher profits. 

Negotiate:

Even though most wholesalers have a strict price policy, you could still be able to secure lower prices thanks to a long-term contract, for example. Such a move should comply with the strategy you've outlined for the growth of your operation.

Determine your priorities and set a budget:

When you're starting to look for wholesalers to buy in bulk from, you should have a detailed calculation that will set your budget per unit. You will make a good deal only if you stick to it and choose products that meet your needs.

Check the wholesaler's background:

Buying in bulk equals a large investment. You don't want it to be registered as a loss, of course. This means that you should check the supplier's background before you do business with them. 

Be prepared to accept and store the goods you intend to buy in bulk:

As previously mentioned, this requires two important steps: having a warehouse that's prepared to store and maintain goods for as long as it takes, and investing in the 

best retail POS system

 that fits your needs down to the last detail. Having the right 

point-of-sale solution

 will streamline the sales process and will help you monitor and update your inventory.

Design the sales process:

Before you buy goods in bulk, you need to be aware of the time it would take you to sell the last unit of the batch. You must avoid the scenario where you're stuck with large quantities of goods you've invested in, but you can't sell fast enough. This is another reason why you need the best retail POS system. It will allow you to analyze your performance and see which products sell better. Thanks to the sales history reports the system generates, you will be able to plan better.

Become part of a network:

There are plenty of local and online business networks where company owners and managers share their knowledge and insights. They also find business partners they never knew existed, which is also the reason you should become part of such communities.
How to Find Wholesale Suppliers for Your Small Business
Do your research and consult with your industry peers when you're ready to work with wholesale suppliers. Before signing any agreements or contracts, make sure your small business gets the best deal.
Step 1: Identify Your Needs and Resources
You can save money and increase your profit margins by buying wholesale, but you need to consider multiple factors to get the most out of these benefits.
The following areas need to be examined:
Sales History: There is more to your POS terminal than just accepting credit cards; it also tracks your sales. Wholesalers have minimum purchase amounts, so you must choose products that are most suitable for bulk purchases.
Warehousing: Inventory management POS features will help you determine how much space you need to store bulk purchases. Store products on-site or off-site to save on storage costs.
Projected Sales: POS hardware and virtual terminals collect data that helps you forecast future sales. Are they large enough to cover storage costs and prevent losses due to perishables or items with a short lifespan? If you have a pallet of 2020 calendars sitting in your warehouse at the end of the year, a great deal on 2020 calendars doesn't seem so good. You don't want to get a shrink-wrapped pallet of goods delivered to your store or office only to realize you don't have room for it.
Step 2: Research Your Industry
Whether you're selling clothes, serving craft beer in a bar, or running a restaurant, every industry has its own supply chains and wholesale suppliers.
Researching wholesalers in your industry can be done in several ways:
Business to Business Marketplace: There are a number of B2B marketplaces out there, and you can search by industry to find the one that is right for you. Alibaba is the world's largest online B2B sales website, and you can find everything from shirts to tractors to electronics and more.
Industry Trade Publications: The best way to discover wholesalers is to subscribe to the best trade magazines in your industry. You will not only discover wholesalers, but you will stay informed on what's happening in your industry.
Business Directories: It is possible to find information on virtually any company in the world in several business databases. Most of these databases, such as ReferenceUSA, are available at many public libraries for a fee.
Step 3: Make connections within your field
It is important to network with industry peers in order to learn first-hand about best practices in general and wholesale in particular. You can network by:
Local Competitors: Everyone loves to talk shop, so you should at least cultivate a professional relationship with your local competitors even if you haven't met them or barely know them.
Business Networks: Small Business Administration (SBA) community groups, chambers of commerce, and the Service Corps of Retired Executives (SCORE), a nationwide mentoring program, are some examples of local business networks. Participate in networking events, online forums, and other informational opportunities by joining your national trade association(s).
Online Networking: You can build your list of contacts on Facebook and LinkedIn by joining industry-specific user groups.
Step 4: Participate in industry events
You can also find wholesale supplier information at industry trade shows. Make sure you attend B2B or industry-specific shows at least once every year. You can find out when and where to attend by joining trade associations, searching their websites, and reading industry publications.
Here are some tips for getting the most out of trade shows:
Make a Plan: The trade show publishes a list of events, including keynote speeches, panel discussions, and product demos, and you can keep track of them by creating a daily schedule. You'll also find a list of exhibitors and exhibit hall maps(s) here, so find out who you're interested in talking to and where they'll be.
Set up Meetings: It is a good idea to schedule meetings with vendors before the trade show if you are ready to make a deal. The exhibit hall is usually noisy and crowded, so it isn't conducive to long-distance conversations. The wholesalers you're interested in should be willing to set up a private meeting for you.
Even though trade shows are often held in beautiful places, don't think of them as vacations. Make a plan for your downtime at night or during targeted breaks, so you have something to show — and take home — besides exhibitor booth giveaways. But you don't have to be a slave to the grind.
Step 5: Consult an Expert
Choosing the right wholesaler will have a dramatic impact on your business, so you must make the right choice. It's OK to admit you don't know everything. Hire a consultant if you don't know what to do or have questions you can't answer on your own.
Make sure you hire a consultant who:
Choose Carefully: Every industry has an expert. Research your options before hiring anyone. What industry experience do they have? Who are their previous consulting clients? What makes them an expert?
Identify the Deliverables: Is your consultant going to provide you with a list of wholesalers based on an examination of your sales? Will he or she introduce you to potential suppliers? Will you receive a final report from them?
10 Best Wholesale Suppliers for Small Business
It is essential to find the best and most reliable wholesale suppliers for your business. You need a regular supply of your products and services from the day your store opens until it is fully operational.
In case you're looking for bulk suppliers, you can find a variety of options on the internet. Whether you're looking for basic commodities or limited items, there is a lot to choose from.
Listed below are the 10 best wholesale suppliers for small businesses, along with helpful tips for getting started.
What is a Wholesale Supplier?
Suppliers who sell wholesale products at discounted rates are wholesale suppliers. In short, wholesale vendors are in the business of selling products, while you are in the business of reselling them. Although some manufacturers manufacture their wholesale products, not all do. Businesses that purchase from wholesale vendors then resell them to consumers to make a profit.
Dropshipping and traditional wholesale are two types of wholesale supply methods. The traditional wholesale method is more hands-on. Your business purchases from a vendor (or manufacturer) who ships your order. After your inventory is purchased, it's up to you to store it until your customer purchases, after which you have to find, package, and ship it.
In contrast, dropshipping has been around since mail-order catalog days. It involves cutting out the middleman steps of shipping in order to ship out client orders and simplify inventory. The product is shipped directly from the supplier to the consumer rather than being delivered to your business from the supplier. Taking fulfillment concerns out of the hands of small business owners, dropshipping has revolutionized the e-commerce industry.
Keeping products in stock will never be an issue, and your customers will appreciate the convenience of fast, reliable shipping. A quarter of the world's population will be online by the year 2021, or 2.14 billion digital buyers. Let's take a closer look at the top wholesale vendors for small businesses so that you can get on board with the e-commerce bandwagon with help from traditional wholesale vendors or dropshipping.
Wholesale Suppliers: Tips For Small Businesses
Following your knowledge of the benefits of buying from wholesale suppliers, here is what you should keep in mind:
Product quality
The first step in determining whether a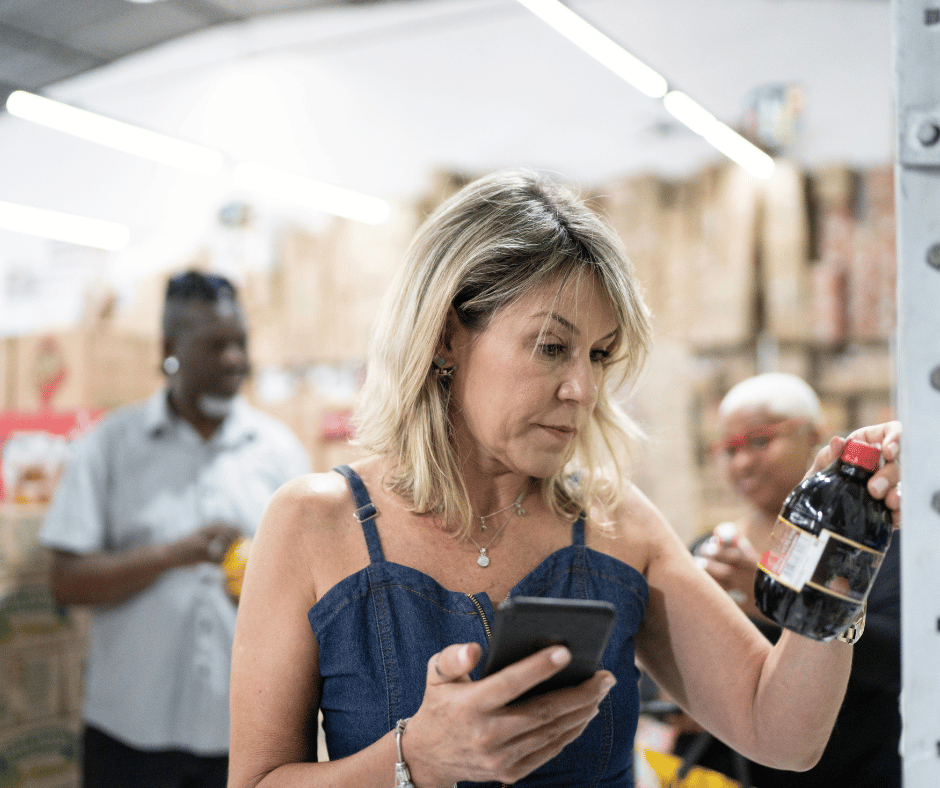 wholesale supplier is a good fit for your business is to order a sample and see if it matches the description on their website.
Information about their warehouses and fulfillment centers
You can save shipping costs by purchasing from a local wholesale distributor. As they are located close to your location, there is less risk of delivery delays.
Reputation of wholesalers
As a bulk supplier, you are making a partnership, so further investigations are necessary aside from reading customer reviews. Check out Trustpilot, online forums, and Google to see if your potential supplier is trustworthy.
Products offered by various wholesalers
If you plan to expand in the future, ask different wholesalers if they offer promotions and discounts if you buy more than their set minimum.
Customer service is excellent at this company
You will be using their services for a long time, so ensure they provide great support. Contact their hotline for product inquiries, estimated delivery time, return policy, and more. Make sure they are reliable in helping your venture succeed.
Trade shows are a great way to meet new people
If you are overwhelmed by the amount of information online, find out if the products you're interested in are a good fit for your business by attending trade shows.
10 Most Reliable Wholesale Suppliers for Small Business
Alibaba
Alibaba is probably the most popular one-stop shop for wholesale items worldwide, serving more than 190 countries through its delivery service, which covers more than 40 categories including apparel, electronics, tools, and hardware. 
As of today, Alibaba has 17.000 buyers and is rated 4.2 stars on Trustpilot. The problem with Alibaba is that it has millions of suppliers. Unfortunate buyers may have encountered an unethical supplier. 
Alibaba offers Trade Assurance as a way to help us find trustworthy suppliers. Basically, if you buy from a supplier who offers Trade Assurance, Alibaba will ensure your product quality, shipping time, payment security, and resolve any disputes.
A supplier's company profile page is also available for you to review. You can also request samples. Furthermore, Alibaba has an inspection service that sends local inspectors to the supplier's warehouse. Buyers have to pay for the service, but it's well worth it.
DollarDays
As one of the most popular wholesale suppliers in the United States, DollarDays offers 15 product categories for profit and non-profit organizations, as well as special discounts for non-profits. 
DollarDays has provided wholesale discounted goods and reliable customer service to philanthropic organizations, schools, non-profits, and store owners for over 20 years. In addition, they hope to provide critical items that help heroes in the community reach their goals more effectively. 
Liquidation.com
With more than 500 product categories, Liquidation.com offers brand-name goods at affordable prices through a wholesale model that leverages inventory surpluses. They offer a wide range of products, from apparel to cosmetics and home products. Liquidation.com's pricing works by bidding, while Liquidation.com DIRECT skips the bidding process and allows you to purchase in bulk. Except for Cuba, Iran, North Korea, Sudan, and Syria, Liquidation.com ships internationally. 
SaleHoo
A New Zealand-based company, SaleHoo, lists more than 8000 reliable wholesale suppliers worldwide. The company offers a full refund if the items received do not meet the expectations of their customers. SaleHoo provides high-quality products in the USA, Canada, UK, and Australia.
You can connect to over 8000+ verified wholesalers with 1600+ brands on SaleHoo wholesale directory. In addition to cameras, home & beauty, baby books and gear, buyers can also get valuable products from reputable brands such as Levi's, Xbox, etc.
You can also connect it with SaleHoo to automatically import products from your Shopify store for your dropshipping business if you have a Shopify store.
Amazon Business
You can view a verified list of wholesale suppliers and manufacturers worldwide upon signing up with Amazon Business. Amazon Business is currently only available to businesses in the United States, Germany, and Japan. For enterprises, startups, and public sector organizations, Amazon Business provides analytics and a built-in budgeting tool that are specifically designed to support small businesses.
TradeKey
Founded in 1998, TradeKey is an international B2B company that connects over 9 million small and medium businesses for global trade. It offers over 30 product categories ranging from agriculture, to chemicals, to toys, sports, and entertainment.
With 16+ suppliers across Asia, Europe and the Middle East, they are truly global and can be filtered by country to find suppliers in your area. Additionally, TradeKey rating system for reliable suppliers can be found on its suppliers' product and profile pages, where you can find essential product descriptions, MOQs, and trust points.
In addition, you do not have access to the product's price upfront. Instead, you must contact the suppliers to get quotations. However, this is also a great opportunity to brush up on your negotiation skills.
Wholesale Central
You can find products in virtually every category you can imagine at Wholesale Central – food and groceries, music, novelty items, apparel, religious items, tools and hardware, and so on. International shipping is available, and order minimums vary. Wholesale Central also helps you find dropshippers.
Lightinthebox
As a global wholesale vendor specializing in apparel, accessories, gadgets, and home & garden items, Lightinthebox adds new items every day in order to ensure their buyers get the best choice.
The vendor offers a powerful shipping service partnered with DHL. They claim that they can ship to almost every country and give you tracking information for every order. Depending on location and shipping method, it may take 3 to 45 days for your order to arrive. You can also choose different shipping methods and opt for shipping insurance.
Additionally, your orders are thoroughly inspected before they are shipped to ensure packaging, order details, and everything else is accurate.
Poundwholesale
The company is devoted to quality while enabling delivery services in the UK, EU and overseas. Providing access to hundreds of reliable suppliers, Poundwholesale is an established vendor in the UK.
In addition to home products, health and beauty products, clothing, vaping and so on, there is no minimum purchase amount. Registration is required to view detailed pricing.
For UK orders above £600, the company offers free delivery. If you are shipping internationally, however, you will need to find your own shipping agent. This will require more time and effort on your part, but you will have a better control over shipping quality if you choose a reliable one.
Takaski
In partnership with Japanese brands such as Meji, Kao, Kose, and Muji, Takaski offers high-quality Japanese goods focusing on apparel, food & beverage, health, and home & craft.
Besides serving customers in North America, the EU, Asia, the Middle East, and Oceania, Takaski can also ship to several countries in Africa, the Middle East, and Asia.
With each order, you'll receive 3-5 free samples and a 100% damage refund under their Quality Assurance Policy (QAP).
Lastly, wholesale buyers can purchase as few as one product, while the more products you purchase, the cheaper it becomes.
Why Does Having the Best Retail POS System Matter So Much?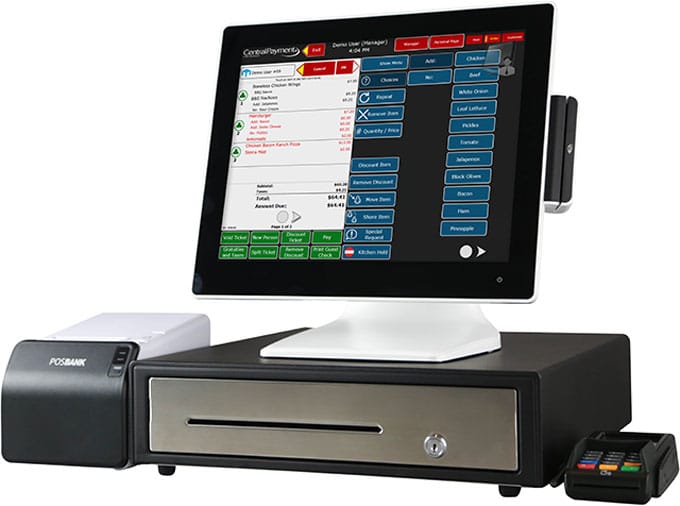 POS systems control the last step of your clients' interaction with your operation. They help you accept payments fast and create a smooth checkout process, but they have a plethora of major benefits for your business that are worth mentioning.
A good POS has many features that make it easy for employees to process customer transactions. For example, it can be used for offline processing, which means the system can continue accepting card payments while the store is not connected to the internet. It can also allow employees to accept payments using their tablet computers or iPads. It may also include a credit card reader, which is used to securely process credit card payments in-store. Many systems can also accept magnetic stripe and chip cards. Lastly, a cash drawer can be connected to the POS software to minimize the risk of fraud.
POS systems also help businesses manage their inventory. Some offer specialized inventory reports for businesses in the food industry, while others allow users to link inventory data with sales data. These reports help business owners and managers make better decisions based on accurate data. Some POS systems also offer tools to monitor and track employee productivity. This information can be sent directly to relevant business partners or accountants.
With a POS system, you can also view reports in real time and even customize them. Additionally, a POS system is faster than manual cash registers. It also has the ability to read product barcodes and process credit card payments over the internet. This allows for more effective staff management and a better overall business.
It has already become apparent that the best retail POS system for your particular operation will help you in your wholesale journey thanks to an advanced set of inventory management tools, including tracking, automatic reordering, updates, and reporting.
By creating history logs of sales and orders, a proper POS system will help you analyze your sales performance and pinpoint the best-selling products you have. This will allow you to prioritize them and determine the right quantity you'd need when buying in bulk.
Besides enabling you to manage every aspect of your business with ease and automating several processes, the best retail POS system is the foundation of ensuring an excellent customer experience for shoppers. The smooth checkout process and the increased overall efficiency of your operation provided by your state-of-the-art point-of-sale system will help you retain your clients. 
Real-time reporting and history reports are a couple of other advantages typical of the best retail POS systems. They matter a lot because they allow you to analyze your clients' behavior and preferences. Getting to know these details will enable you to create personalized offers and attractive loyalty programs for your customers.
A relatively underestimated feature of POS systems is the ability to keep prices consistent. This matters a lot to retailers with multiple locations or those who are running both brick-and-mortar and online operations. The best retail POS system will seamlessly transfer data across locations and update prices. This is a nifty way to avoid making mistakes related to pricing.
One of the most valued functionalities of a modern retail POS system is employee management. The system could help you manage schedules, payroll, and individual performance. There is hardly a better way to identify weaknesses in your team. 
Overall, all the features typical for the best retail POS systems are nothing but competitive advantages that also help you perfect your clients' experience directly or indirectly. 
Final Thoughts
Not all retailers prefer buying in bulk. If you've never been down that road as well, now would be the time to give it a go. You'll be able to do that if you have a clear understanding of how to buy wholesale. Investing in the best retail POS system will help you in that quest by providing you with various inventory tools and sales history reports. 
Buying low and selling high might be the general idea of purchasing goods in bulk and reselling them unit per unit, but it takes more than knowing this to make it happen. You need to find the right supplier that meets your demands and budget. Even if this sounds easy, it may prove to be tricky in reality.
Buying wholesale isn't all about finding the right products at the best price, too. It's the ability to know what you need at the moment that makes all the difference. As mentioned earlier, having the best retail POS system would prove to be a worthy investment when you try to calculate the quantity of the products to buy in bulk. It will also help you set a budget, all thanks to its ability to analyze data and create sales history reports. 
Frequently Asked Questions
How many types of wholesalers are there?
Suppliers can be divided into three categories: manufacturers, retail wholesalers, and merchant wholesalers.
What do you need to start buying wholesale?
To legally buy wholesale and sell retail, you need to register a company and obtain the licenses and permits that are relevant to your trade and location.
Why is having the best retail POS system important for buying wholesale?
The best retail POS system will help you track your inventory and analyze sales history data. This will result in precise calculation of the type and quantity of products you need to buy in bulk.
How to know if you need to find a local or international wholesaler?
The right supplier needs to be determined based on several factors, such as product quality, price, shipping costs, licenses, and more.