(Last Updated On: 08/15/2022)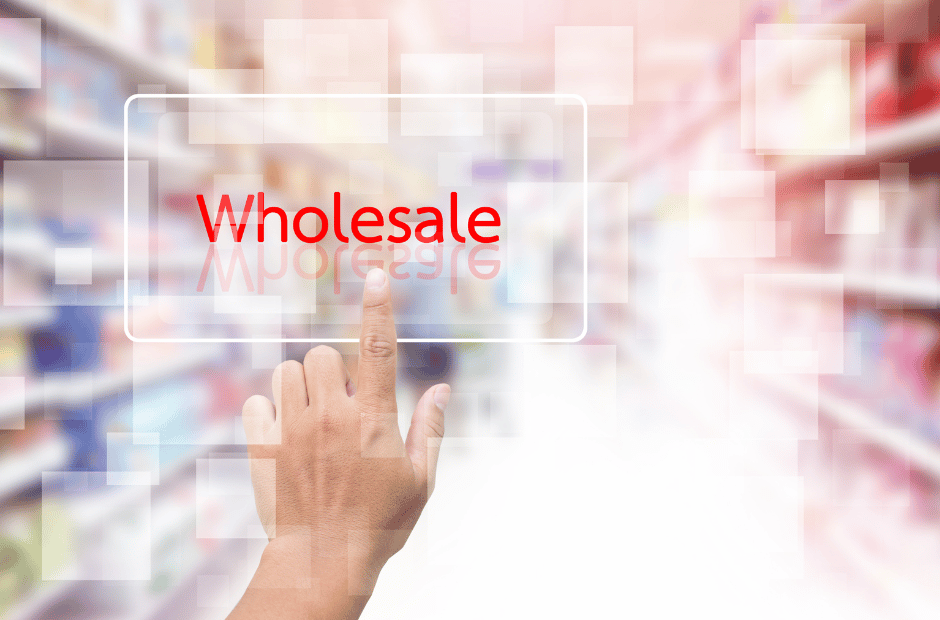 There are several strategies business owners use to increase their profit margins. If you're one of them, you probably know that buying wholesale is one way to do it. What's curious about this strategy is that many people have no clear understanding of how to buy wholesale. It's not the same as dropshipping, for example, and finding wholesale suppliers is a bit different from securing traditional ones. 
Why buy wholesale, you might ask? The reason is simple: you are more likely to make a hefty profit when you buy at low enough prices, hence wholesale. It will leave you with more flexible margins than ever before. There are other benefits to consider as well. We'll check them out, but we'll also point out the ways to find suppliers, alongside additional tips you'll find useful when you want to learn how to buy wholesale. 
We understand that there are several questions that need to be answered:
Can everyone buy wholesale?

Do you need a specific permit or license to do it?

What are the differences between wholesalers?

How to find a trusted wholesaler?
We'll cover all these important topics and you'll learn how to buy wholesale. As a bonus, we'll reveal why investing in the best retail POS system is a must if you want to start buying wholesale.
Buying Wholesale: The Definition
Knowing how to buy wholesale starts with understanding what the process of buying wholesale is. It's the act of purchasing products in larger quantities at once, taking advantage of the lower price per unit. Your profit will come later when you individually resell them through your retail channel (at a higher price, of course). 
Wholesalers are first in the supply chain immediately after manufacturers. When goods are produced by the manufacturer, they are most often sold in bulk to a wholesaler. The latter divides the goods into smaller batches and sells them to a retailer. The end customer is the last link of this chain, of course. 
While the steps listed above describe the usual supply chain for most goods, there are exceptions. Some retailers, depending on the size of their business and their industry, prefer to buy large quantities from manufacturers, skipping the wholesale part. In other scenarios, wholesalers may choose to resell goods unit by unit to the end customers. 
The biggest exceptions of these suggested supply chains are also the rarest. Some manufacturers prefer to create retail chains of their own, skipping all middlemen. 
However, if you are a retailer trying to learn how to buy wholesale, you need to start with the basics. For starters, there is usually a minimum quantity required. You'll need to meet it if you want to place an order. You should consider supplying all your top-selling products from wholesalers, as this would always result in higher profits, greater flexibility, and guaranteed stock quantities. This is where having the best retail POS system would come in handy. It would allow you to easily determine the products that sell best. It would also help you manage your inventory, which is how you'll know when you should order your next bulk.
What Should You Know About Wholesale Pricing?
When you buy wholesale, the price is determined by the manufacturer, the wholesaler, or the distributor (in case there's one). The bigger the number of goods, the lower the price would be, at least in most cases. Any discounts are usually negotiated per deal or based on a contract. Buying too many units when tempted to get a bigger discount is not always a good idea, as you might find yourself with goods that would cost money to store or maintain and if they have shorter shelf life – to dispose of
Differences Between Buying Wholesale and Dropshipping
Some individuals continue to associate dropshipping with wholesale. While they are both related to selling items bought previously at discounted prices, the rest of the processes involved with them are different.
When you buy wholesale, you purchase the goods and add them to your existing inventory. Reselling them through your retail operation is the next step of the process. With dropshipping, you never have to worry about purchasing and physically storing the goods you bought in bulk. Instead, you are only the middleman between your client and the manufacturer or supplier, and the latter would take care of delivering or shipping the goods to the end customer. Due to the nature of such deals, most dropshipping arrangements happen online through websites, online marketplaces, and e-Commerce platforms.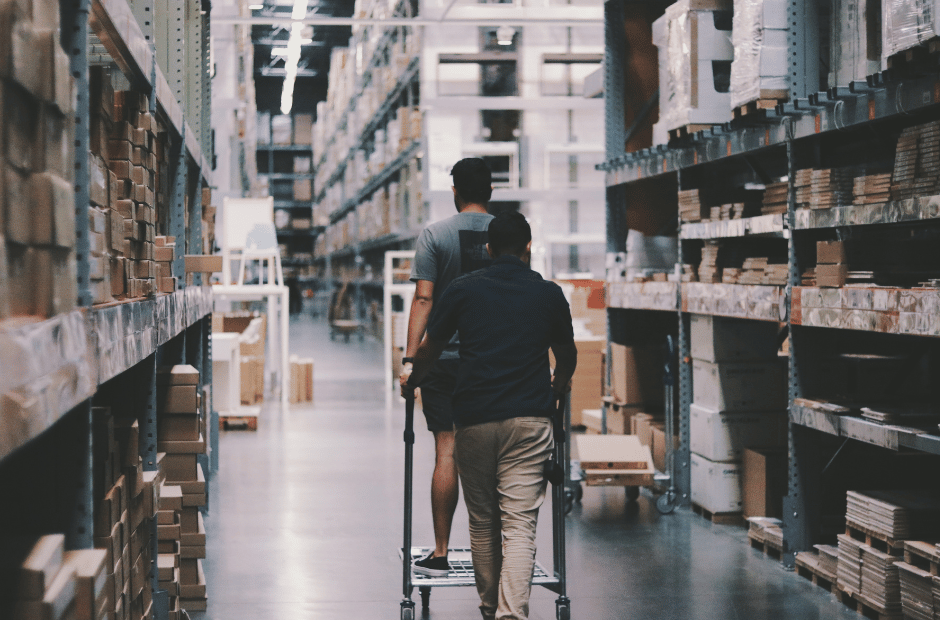 Having this in mind, there's no surprise in the fact that dropshipping might be tempting and the easier business to run due to zero warehouse expenses and possible losses from storing goods too long. This is not the case, however. The profit margins you enjoy with dropshipping deals are lower compared to buying wholesale. Plus, you get to control more steps of the process when you are an active link in the supply chain. You also get to inspect the quality of the goods, allowing you to avoid mistakes, disappointment, and reputational damage. 
What Are the Benefits of Buying Wholesale?
The biggest advantage you'll get when you learn how to buy wholesale is to have lower costs per every unit you sell to end consumers. As soon as you have a working supply chain, you will enjoy other benefits, such as:
Reduced administration costs

: Buying in bulk means that you'll purchase more goods at once, reducing the number of individual deals and shipments. This always results in fewer administrative tasks and reduces the usual hustle and bustle. It's worth mentioning that the best retail POS system you could find will help you with automated reorders and frequent inventory updates.

Improved catalog

: Buying wholesale would allow you to choose from a wider variety of goods. Adding them to your inventory at lower prices will not only increase your profit margins but also serves as a competitive advantage and improves your business image by attracting new clients who were impressed with your rich catalog. Here's an important note: to make sure you provide your clients with the ultimate customer experience, you'll need to invest in the best retail POS system as well.

Growth pathway

: Buying wholesale is a path to scale your business up. Being flexible and enjoying higher profits would eventually lead you to the point where you could decide to grow your operation by adding another retail space, for example. 
How to Buy Wholesale if You've Never Done It Before
Your retail business can be greatly enhanced by wholesale purchases, but there might be complications sometimes due to laws and legislation. As you probably know, you would need a business license to buy goods in bulk and resell them later for a profit. Depending on your location and niche, the license can either be a permit or a certificate.
To start buying wholesale, you'll need to go through several steps that shape the usual path of every retailer:
Start a company

: Setting up a company is the first step. Its legal form depends on your needs and preferences, but it might also be determined by your trade. It also depends on the taxes you would pay, so make sure you choose the most efficient structure.

Obtain your business license

: Having a business license or permit will allow you to operate legally. Again, the dimensions and requirements related to this step may vary, depending on your location.

Register with the IRS

: You need to register with the Internal Revenue Service (or the relevant institution in your country). 

Set up your operation

: Before you start looking for wholesale partners, you need to be ready to resell the goods to end consumers. This means that you have to get your retail business up and running. If you've just started or you already have an operation in motion, then make sure you have the best retail POS systems. You'll need it.

Don't forget insurance

: Since you're likely to maintain at least one warehouse when you start buying wholesale, meaning that insurance would be more than a good idea.  
How and Where to Find the Wholesaler You Need
Finding a wholesale supplier is not difficult, as long as you know where to search and what to look for. As with many other things, starting locally might be enough. You can research the suppliers of your competitors or browse manufacturers of the goods you want to buy in bulk in your area. If that doesn't work, you can always browse some of the biggest online marketplaces in the world, if you're willing to deal with overseas suppliers, of course.
Online wholesale platforms and marketplaces

: This is an obvious strategy to start with. B2B (business-to-business) marketplaces such as Alibaba, IndiaMART, eBay, Etsy, and eWorldTrade are all gateways to millions of wholesalers. The rest is up to you and it's a matter of finding the desired products and negotiating the best price for them. Be aware of potential scams and only choose top-rated wholesalers to communicate with.

Recommendations

: If you have business partners or other relevant connections, you can ask them for recommendations. As a result, you might find the wholesaler you need after a couple of conversations.

Conventions, forums, and other events

: Visiting such an event is almost always a fruitful experience. An e-Commerce forum, for example, might even be more than you expected. It could be the place where you find the wholesale partner of your dreams.

Information on labels:

Most goods sold in retail would have information labels or tags that would contain the company name of the manufacturer, importer or distributor. You can look up their contact info and reach out to see if they could sell you in bulk or give you relevant business contacts of someone who can.

Social media

: This might seem like a long shot, but social media platforms like Facebook and LinkedIn may be the place to search, depending on your trade and the wholesaler profile you're after. You can always search for one using a search engine, of course.
What Are the Types of Wholesalers You Could Work With?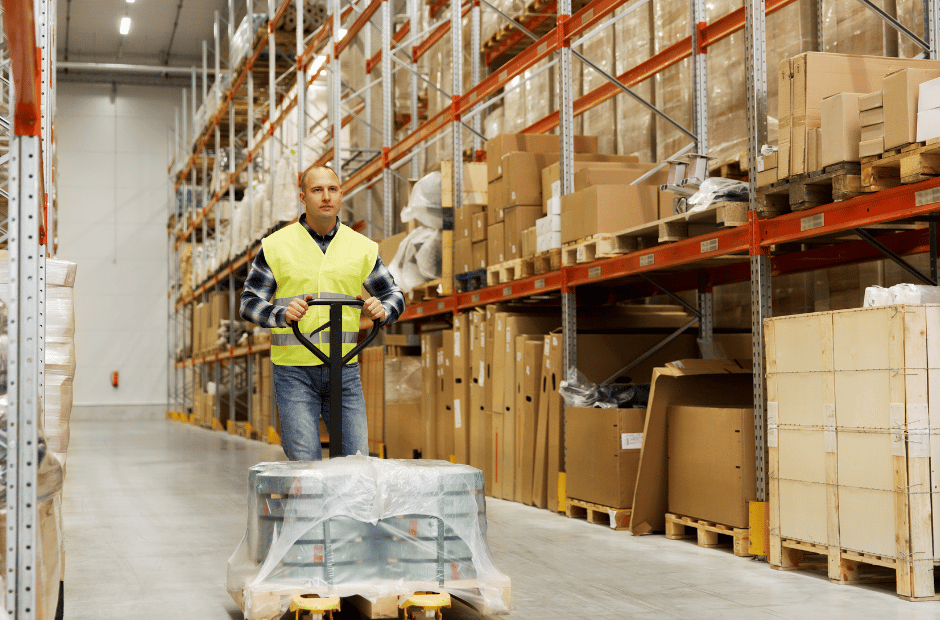 When you're certain about the type of goods and the amount you need, there is one important thing to consider: the type of wholesaler you should be dealing with. Let's take a look at the possible differences: 
Manufacturers

: We've already discussed that, in some cases, manufacturers choose to sell directly to retailers and even end consumers. Chances are, you might negotiate the best prices with them.

Retail wholesalers

: In this scenario, the wholesaler buys goods from manufacturers or distributors and resells them to retailers.

Merchant wholesalers

: They have the advantage of having low supply costs and use it to generate big profit margins by selling directly to both retailers and end consumers.
How to Choose Between Domestic and International Vendors
This is a mostly individual choice, as it would always depend on several factors, such as your location, targeted market, product specifics, shipping terms, and more. In some cases, you would have no other choice but to select one of the two options, even if it's a compromise. Regardless of which route you go, you will always need to exploit the best retail POS system, as it would keep track of your inventory and alert you if you're about to go low on stock or warn you if oversupplying is on the horizon. Modern POS systems can update your inventory after each sale you make, keeping you up to date with your stock quantities. 
When you're dealing with local or domestic wholesalers, you can expect the following advantages:
Easy communication

: Since there are no time zones or differences in spoken language, then you will have no trouble contacting your supplier. This is especially important when it comes to customer support.

Fast delivery

: If your supplier is local or at least in your country, then delivery times would be much shorter compared to shipping overseas.

Compliant goods

: Chances are, a domestic or local supplier will provide you with goods that comply with any laws and regulations.
On the downside, you might find a significantly better deal abroad, most often due to lower labor and production costs. This, of course, is the main advantage of choosing an international wholesaler. Here's what to expect from such a scenario:
Lower prices

: Even when you calculate shipment, you might end up with a lower price per unit, mainly due to cheap labor and low manufacturing costs in the country of origin.

Larger selection of goods

: In some cases, you will be presented with a greater variety of goods manufactures overseas, meaning that you will have a competitive advantage.
The major issue with trusting a wholesaler from another country or even continent is of low quality. You need to be absolutely sure who you're dealing with, otherwise, you can register losses. Longer shipping times and import taxes are another potential drawback of choosing a global wholesaler.
Additional Tips on Choosing a Wholesaler
When learning how to buy wholesale, the most important part is choosing an appropriate and trustworthy supplier. You could use all the help you get to recognize the right wholesale partner. Let's look at some useful tips.
Don't sign a contract immediately after you receive an offer you can't refuse: The best thing to do in such a situation is to collect more offers. Quality research would almost always land you a better deal, eventually resulting in higher profits. 

Negotiate: Even though most wholesalers have a strict price policy, you could still be able to secure lower prices thanks to a long-term contract, for example. Such a move should comply with the strategy you've outlined for the growth of your operation.

Determine your priorities and set a budget: When you're starting to look for wholesalers to buy in bulk from, you should have a detailed calculation that will set your budget per unit. You will make a good deal only if you stick to it and choose products that meet your needs.

Check the wholesaler's background: Buying in bulk equals a large investment. You don't want it to be registered as a loss, of course. This means that you should check the supplier's background before you do business with them. 

Be prepared to accept and store the goods you intend to buy in bulk. As previously mentioned, this requires two important steps: having a warehouse that's prepared to store and maintain goods for as long as it takes, and investing in the best retail POS system that fits your needs down to the last detail. Having the right point-of-sale solution will streamline the sales process and will help you monitor and update your inventory.

Design the sales process: Before you buy goods in bulk, you need to be aware of the time it would take you to sell the last unit of the batch. You must avoid the scenario where you're stuck with large quantities of goods you've invested in, but you can't sell fast enough. This is another reason why you need the best retail POS system. It will allow you to analyze your performance and see which products sell better. Thanks to the sales history reports the system generates, you will be able to plan better.

Become part of a network: There are plenty of local and online business networks where company owners and managers share their knowledge and insights. They also find business partners they never knew existed, which is also the reason you should become part of such communities.
Why Does Having the Best Retail POS System Matter So Much?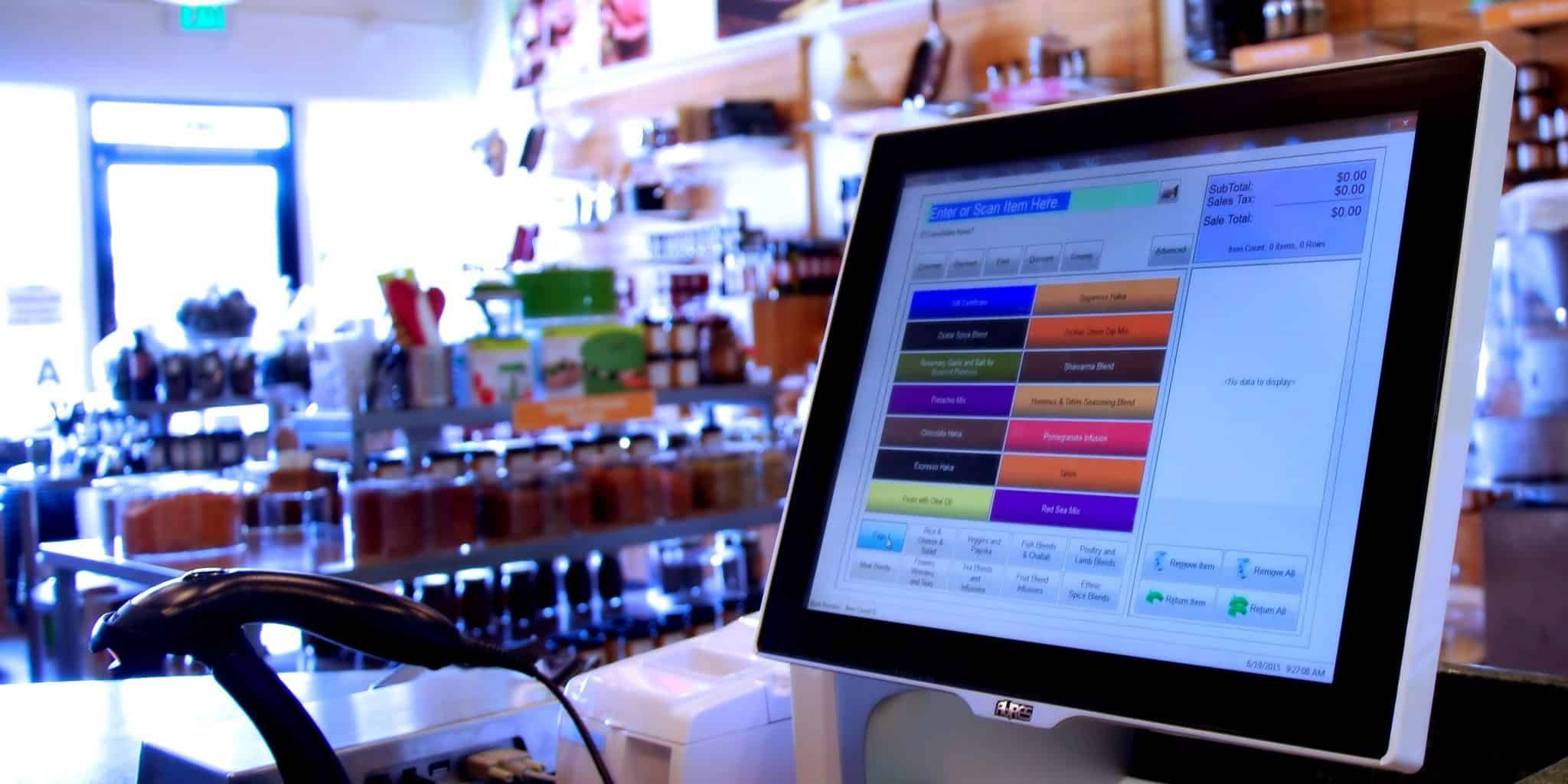 POS systems control the last step of your clients' interaction with your operation. They help you accept payments fast and create a smooth checkout process, but they have a plethora of major benefits for your business that are worth mentioning.
It has already become apparent that the best retail POS system for your particular operation will help you in your wholesale journey thanks to an advanced set of inventory management tools, including tracking, automatic reordering, updates, and reporting.
By creating history logs of sales and orders, a proper POS system will help you analyze your sales performance and pinpoint the best-selling products you have. This will allow you to prioritize them and determine the right quantity you'd need when buying in bulk.
Except for enabling you to manage every aspect of your business with ease and automating several processes, the best retail POS system is the foundation of ensuring an excellent customer experience for shoppers. The smooth checkout process and the increased overall efficiency of your operation provided by your state-of-the-art point-of-sale system will help you retain your clients. 
Real-time reporting and history reports are a couple of other advantages typical of the best retail POS systems. They matter a lot because they allow you to analyze your clients' behavior and preferences. Getting to know these details will enable you to create personalized offers and attractive loyalty programs for your customers.
A relatively underestimated feature of POS systems is the ability to keep prices consistent. This matter a lot to retailers with multiple locations or those who are running both brick-and-mortar and online operations. The best retail POS system will seamlessly transfer data across locations and update prices. This is a nifty way to avoid making mistakes related to pricing.
One of the most valued functionalities of a modern retail POS system is employee management. The system could help you manage schedules, payroll, and individual performance. There is hardly a better way to identify weaknesses in your team. 
Overall, all the features typical for the best retail POS systems are nothing but competitive advantages that also help you perfect your clients' experience directly or indirectly. 
The Conclusion
Not all retailers prefer buying in bulk. If you've never been down that road as well, now would be the time to give it a go. You'll be able to do that if you have a clear understanding of how to buy wholesale. Investing in the best retail POS system will help you in that quest by providing you will various inventory tools and sales history reports. 
Buying low and selling high might be the general idea of purchasing goods in bulk and reselling them unit per unit, but it takes more than knowing this to make it happen. You need to find the right supplier that meets your demands and budget. Even if this sounds easy, it may prove to be tricky in reality.
Buying wholesale isn't all about finding the right products at the best price, too. It's the ability to know what you need at the moment that makes all the difference. As mentioned earlier, having the best retail POS system would prove to be a worthy investment when you try to calculate the quantity of the products to buy in bulk. It will also help you set a budget, all thanks to its ability to analyze data and create sales history reports. 
Author: Written by Martin Nikolaev. Martin has 5+ years of experience in reviewing various tech gadgets, FinTech solutions, crypto markets and products, and all IoT-related products. 
FAQ
How many types of wholesalers are there?
Suppliers can be divided into three categories: manufacturers, retail wholesalers, and merchant wholesalers.
What do you need to start buying wholesale?
To legally buy wholesale and sell retail, you need to register a company and obtain the licenses and permits that are relevant to your trade and location.
Why is having the best retail POS system important for buying wholesale?
The best retail POS system will help you track your inventory and analyze sales history data. This will result in precise calculation of the type and quantity of products you need to buy in bulk.
How to know if you need to find a local or international wholesaler?
The right supplier needs to be determined based on several factors, such as product quality, price, shipping costs, licenses, and more.