(Last Updated On: 08/11/2022)
Food trucks have become increasingly popular, especially among entrepreneurs who want to break away from the 9:00 to 5:00 grind. However, running a successful food truck operation means handling transactions quickly and easily, whether you are accepting cash or credit cards. That's why you need a solid food truck point-of-sale (POS) system.
The right Food Truck POS System will make it easy to take orders, process them, manage inventory and employees. 
According to
Food Truck Nation
, food truck revenue increased 300 percent between 2014 and 2017, and 20 percent in 2019, and much of that growth is linked to choosing the right food truck POS software to help run the business.
Any food truck POS system should include basic functions such as mobility, the ability to handle cash and card transactions, and cloud data storage. You also need to track tips, track sales tax, and track what you sell. 
The best POS systems also include staffing support to help you with scheduling and clocking workers in and out. And they should have all data you need to tell you how your business is doing. Having sales performance and analysis tools can help identify weaknesses in your menu or highlight areas where you need to cut costs or change your operation.
Comparing The Best Food Truck POS Systems 
| | | | | |
| --- | --- | --- | --- | --- |
| POS Provider | Aptito | Brilliant POS | Hike | TouchBistro |
| Hardware | Complete system provided | Complete system and accessories | Cash register available | iPad software only, additional hardware available |
| Payments | Cash or card with built-in scanner | Cash credit card, chip, contactless | Cash, card, check, split payment, others | cash or card  |
| Kitchen service display | Included | n/a | n/a | Available |
| Real-time reporting | Included (SaaS) | Included | Included (SaaS) | Included (SaaS) |
| Online ordering | Free for 2020 | Available | Included | Available |
| Fleet support | Multiple locations from one dashboard | Multiple locations from one dashboard | Stocking management | Unlimited user license |
| Integration | Quickbooks | Quickbooks and other add-ons | Quickbooks, Shopify, Xero, others | Quickbooks, Xero, many others |
| Pricing  | Starts at $49/mo | $4.95 to $39.95  | $59-$129 | $69/mo, payment plan for hardware |
1.Aptito  POS – Best Food Truck POS For Solo Operator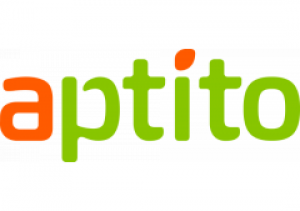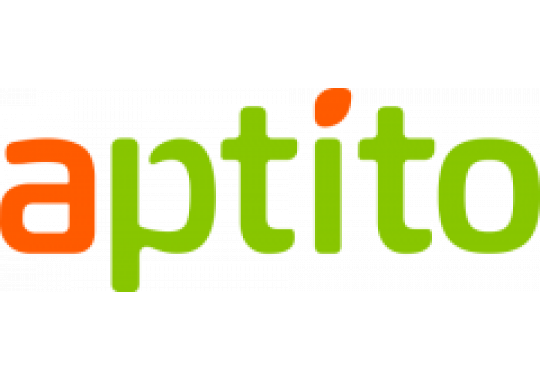 Designed for food truck owners who want to run their operation as a one-man show. In other words, Aptito offers a self-order kiosk that allows users to place and pay for their orders for faster service.
The system was designed for food truck entrepreneurs looking to maximize profits while minimizing the space needed to run their POS system.
Based in North Miami Beach, Aptito develops and supports its own food service POS products. The company's signature system is a cloud-based application that includes inventory, reservations, scheduling , payroll.
They offer digital menu systems for restaurants, quick service, bars, coffee shops, as well as food trucks, and the system can be updated anywhere, any time through an internet connection. Aptito's food truck POS system is specifically designed to simplify operations while maximizing profits.
Fully Integrated System
Aptito comes with all the hardware and software you need to get started. It includes a self-order, touch-screen kiosk where customers can place their orders and pay by scanning their credit or debit card.
There also is an integrated Kitchen Display System that shows what orders have been placed and the order in which they were placed. It also includes a customer-facing display to show what orders are ready for pickup.
Here are just some of the features that make Aptito a good choice for those who want to run their own, one-man food truck.
Self Order Kiosk
A card reader is built into the customer Self Order Kiosk. All the customer has to do is touch the menu items they want and swipe a card to place the order. They can receive a digital receipt or you can add a paper receipt printer if you want to keep it old school.
Cash payments also are an option with the integrated cash register system.
Mobile ordering
For more flexibility, Aptito also has a handheld device you can use for mobile ordering, making it easier to help customers curbside while they wait in line to expedite their orders. An online ordering platform also is available for an internet order, and Aptito is including online ordering for free through the end of 2020 to help food truck owners during the pandemic.
Real-time reporting
Sales and inventory tracking are included in real-time. Using the cloud-based system you always know where you are in terms of sales and where every dollar is going. You also can track inventory to reduce waste and save money with bulk ordering.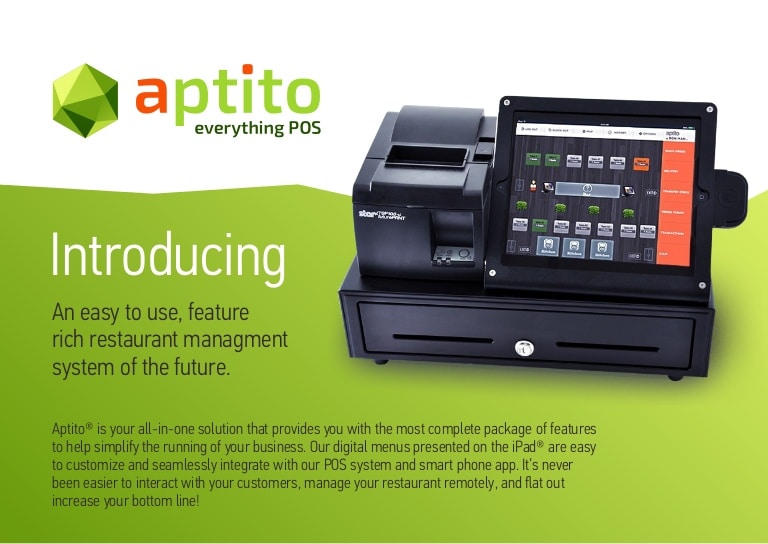 2.Brilliant POS – Best Custom Food Truck Point of Sale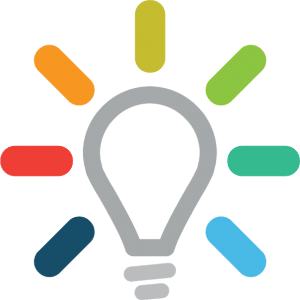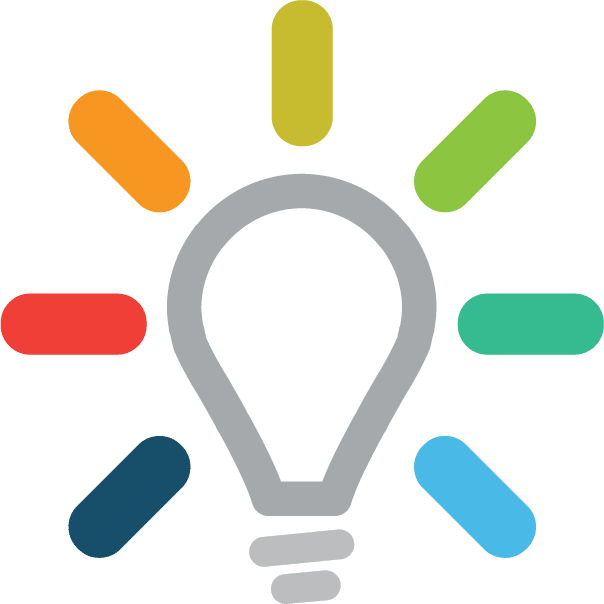 Brilliant POS has a food truck solution that grows with your business. Brilliant POS offers turnkey point-of-sale solutions for a variety of businesses including food service, grocery, retail, and salons.
Their Clover POS system offers POS components for countertops and mobile users, with add-on features such as card readers and receipt printers. 
The Brilliant POS platform has its own hardware and software and you can mix and match components to create the best system for your needs. You can get a complete hardware/software system that is ready to go, or you can run the Brilliant software a tablet or iOS or Android handheld device and accept payments using a simple card reader.
Fast Order and Payment Processing

Fast service is the name of the game in the food truck business, especially if you need to serve all those lunch and dinner shoppers who need to get back to the office, or the fans who don't want to miss the next play.
This POS system handles orders quickly, and payment processing is extremely efficient, storing data locally or in the cloud so you don't have to wait to reconcile sales at the end of the day.
Mobile Versatility
To improve customer service, Brilliant POS offers wireless hardware that connects with the primary ordering system. Your team can go mobile at any time, taking orders while customers wait in line so their food will be ready that much faster. 
With mobile ordering you have more satisfied customers and you can increase the output from the food truck's kitchen.
Designed for Business Growth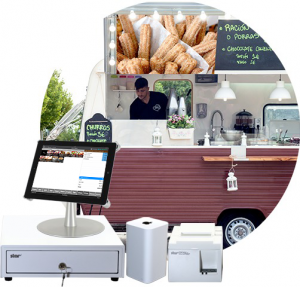 You can use the same POS system to manage inventory at the ingredient level, whether it's for a single food truck or your growing fleet. You can preset low stock alerts so you can be sure not to run out when things get busy.
The POS system can help you manage staffing as well, including managing employee scheduling. You can even manage your accounting system from the same system, revealing where you can make strategic changes to help the business grow.
Easy to Use
When things get busy you don't have time to train new workers or a friend who may jump in to help out. This food truck POS is intuitive and easy to use with very little training.
3.Hike POS – Best Tablet-Based Food Truck POS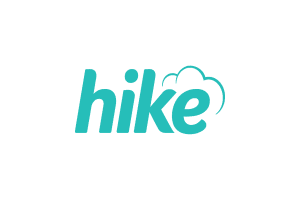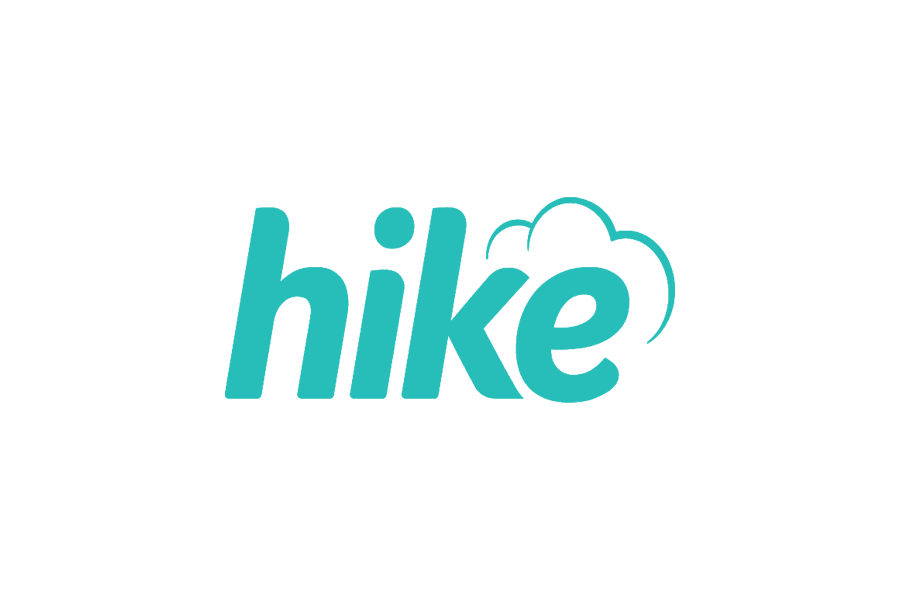 If you are only looking for mobile food truck POS software that can run on your tablet, Hike has a web-based solution that can run on any iOS or Android device.
Hike is an Australian company that has been around since 2014 with a commitment to making point-of-sale systems simple and versatile for any type of retailer across all channels including in-store and mobile.
Their Software-as-a-Service (SaaS) platform is designed for use with a single food truck or a fleet, using off-the-shelf iOS and Android hardware, or Hike's own retail system.
Different Computing Platforms
Hike is designed to run on an iPad, PC, or Mac computer. Data entered into the system automatically syncs to a central database stored in the cloud so you can use different systems and all the data is still stored in the same place.
For example, you can use an iPad as a floating cash register that lets you process orders anywhere. Hike also offers a complete retail hardware/software system with scanner, printer, cash drawer, and payment processors. 
Customizable Transactions
With Hike you can customize all your menu and transaction options, including setting up tax rules, menu layout, creating categories, generating receipts, and more. Transactions also can be stored locally if you don't have an internet connection and are automatically synced with the cloud when a connection becomes available.
 Multiple Payment Types
The Hike POS system can handle cash transactions and card payments using a handheld device or an external card reader. It can even handle digital payment transactions such as PayPal, as well as sell on account.
To help build business, Hike also supports give cards, allowing you to track give card usage and balances.
Inventory Management
Since Hike was designed for retail and ecommerce as well as food service, it includes comprehensive inventory management controls. You can create variants for inventory such as food types or brands and set stock levels. The system generates full or partial stock takes, and it can provide real-time updates as supplies diminish.
Deals and Gift Cards
The Hike system also helps you grow your business with support for special offers, loyalty points, and gift cards. For example, you can keep track of repeat customers to offer special discounts or loyalty rewards to keep them coming back.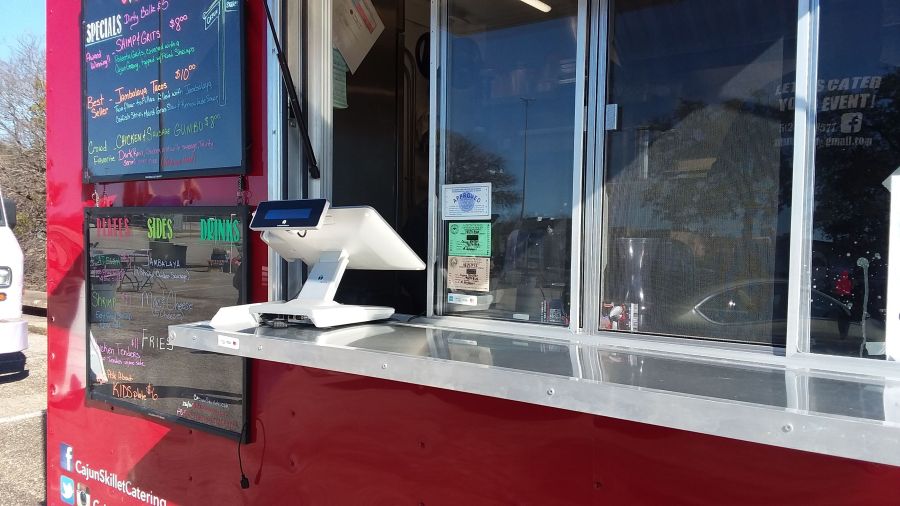 4.TouchBistro POS – Easiest Food Truck POS System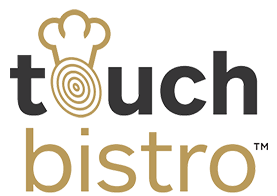 TouchBistro is one of the easiest to use food truck POS system. However, when it comes to features, it is very sophisticated. This system's hardware options are vast, and you can add options as your business grows. 
TouchBistro's iPad point-of-sale system that is being used by 25,000 restaurants in 100 countries. Their touchscreen POS system is used in bars, nightclubs, restaurants, quick service locations, and food trucks.
Designed to improve the experience for food service owners, staff, and customers, the company focuses on deliver a simple POS approach that includes everything you need to run your food truck business.
TouchBistro offers credit card and digital payment processing, menu management, staff management and scheduling, inventory management, reporting and analytics, and even a customer relationship management system for customer accounts, all offered as a SaaS solution that gives you access anywhere, any time.
Software for your iPad
TouchBistro is designed to save time and money for food truck startups by providing a POS software solution that works with just an iPad and a payment terminal. This cloud-based POS system includes menu management, reporting and analytics, free integrations, and can support an unlimited number of users. It also includes free 24/7 customer support.
Upselling Tools
The TouchBistro POS system includes smart upsell tools such as pop-up modifiers to help your staff increase the average sale. The iPad ordering system also allows you to take orders from customers waiting in line for faster service.
Mobile payments can be handled quickly from mobile payments systems such as Apple Pay, Google, Pa, Chase Pay, and smart cards with touchless card scanning. Cash customers also can check out quickly with register buttons that display the cash amounts.
Improve Service
Efficiency is important when ruining a food truck, so TouchBistro has been designed to improve efficiency, make payments faster, and eliminate downtime. For example, high-margin menu items get primary display space for self-service customers.
To save time and money and reduce errors quick voids automatically alert the kitchen to order changes. You also can take cash payments, view reports, and clock workers in and out, even when you are offline.
Reporting and Analytics
TouchBistro includes an impressive analytics suite with more than 50 detailed reports. You can review total sales, sales by menu category, statistical summaries, sales by shift and staff activities, tiles, taxes, inventory tracking, and much more.
All data I stored in the cloud so reports always reflect real-time data.Data also can be exported as .CSV data for spreadsheet analytes or importing into Quickbooks or Xero.
Honorable Mentions
5. Square POS – Simple, Easy & Popular 
Square POS can be set up and used immediately. Plus, it has no monthly fee. It comes with a free card reader, so all your truck needs to start taking orders is an iPad. Square can process offline payments, making it the best point of sale system for small or startup food trucks. Square POS is one of the few food truck POS systems with free software.
Beyond that, there is 2.6% + 10 cents per transaction flat-rate payment processing with no minimums. Basically, you'll only be paying for what you use. This system also comes with a free magnetic stripe card reader so your truck can start accepting payments right away. Additional readers are $10 each.
Hardware requirements to use Square are minimal. All you need is an iPad, iPhone, or Android Smartphone. A new iPad costs less than $400 if you find a good deal. Other than that, chip readers are available for $49, iPad stands for $119 – $129, and several types of receipt printers for $300 to $400. You can opt for a full POS hardware kit with an iPad mini, stand, receipt printer, and contactless card reader.
Features
Square has all the most important features food truck businesses need, like the option to take orders and payment online, at your window, or in-line. Trucks can create custom menu items and receipts and set taxing and tipping options.
Square can take payments offline too. Add-on software like loyalty programs, email marketing, and payroll is available. Those are available on the large library of Square apps.
Square, for example, is one of the most popular mobile POS systems and one of the first. It's a simple software/card reader solution that charges a percentage for each sale (between 2.5% and 2.75%), and offers transaction tracking and basic analytics, but it is not specifically geared to food truck sales.
6.Dinerware POS – Best POS for Multi Truck Businesses 
Dinerware POS is a bit better for bigger trucks, full-service restaurants, and independent dealers. This system features EMV compliance and tablet POS. It is designed for food trucks and tableside ordering.
This Microsoft-based POS system was started in 2000. In 2015, it was acquired by Heartland Payment Systems. Features include sales reporting, menu building, and table management.
Dinerware also offers different pricing structures, but most clients monthly support plans and the option to purchase or lease hardware.
Admittedly, Dinerware is costlier than tablet-based systems, but not as much as most legacy POS systems.
It is compatible with a variety of processors including Heartland, First Data, Chase Paymentech, and HarborTouch.Unfortunately, we're not able to provide more specific information about pricing because the company doesn't publish their plans online.
Food Truck POS systems in this category cost from $30 to $300 per month for the software. 
Features 
This POS features robust guest management, data analysis, customizable menus and pricing, and automatic report emailing. Dinnerware helps expedite payment transactions through a mobile POS feature that enables people to take payments anywhere.
This also adds a much-appreciated security layer. Clients can see and verify credit card transactions. Last but not least, Dinnerware POS integrates with Clover, 7shifts, bLoyal, WavePOS, and more. 
7.Aldelo POS –  Cloud-Based Food Truck POS
Aldelo Express iPad POS gives food trucks a competitive edge. Why? It's cloud-based iPad POS system is ideal for both mobile and stationary point of sale operations. The system is simple, user-friendly, and quite rich in features. It takes less than 8 mins to set up.
You don't need any special technical skills. Aldelo supports not only food trucks, but also restaurants, bars, and retailers. It is the system that will grow with your business.
Aldelo POS is free to download with Aldelo Pay. This merchant service charges you a percentage of each sale you make using this system. If you have a small truck, this will work well for you.
If you don't want to use Aldelo Pay, the service will cost you $99 per month per device. You are prevented from adding extra iPads through the device access limit imposed.
Features 
The Aldelo Express POS is available on mobile and desktop. Users can operate it using their existing POS hardware as long as the latter meets Aldelo's system requirements. Finally, the other POS providers you may want to check is Rezku, Focus POS, and Food Truck Empire. 
Buyers Guide: What Features To Look For in a Food Truck POS?
The most important quality for a food truck POS is mobility. You should be able to operate it via tablet or phone because a food truck is always moving. Other important considerations include the price, features like menu management, analytics, and inventory tracking.
Mobility and Price 
When shopping for a POS, consider how functional it would be in a mobile food truck environment and evaluate it by setup fees, hardware costs, payment processing fees, and monthly software fees.
Ease of use and Payment Processing
Look at easy to use systems because a mobile business has to process orders quickly. Do not consider POS systems that can't take orders and process payments securely.
Menu and Order Management
Your POS of choice should let you input menu items, allow for customized orders and substitution, handle in-person orders well, and let customers order ahead of time.
Inventory management and Reports 
Make sure the software can track your inventory levels on ingredients or at least item level. It would be good if the software can provide insight into best-selling items, worst-selling ones, and overall sales.
Customer Feedback
Customer feedback is important. A system with 24/7 customer service is indispensable because occasional problems are bound to arise with any POS. You need this so you can get back to selling ASAP.
Analytics
Analytics will show you if you are keeping the right inventory on hand. You always know what's selling and what's not. Save space for your most popular items and get rid of the dusty stock that's just taking up room.
Speed
Speed is crucial. Read reviews and stay away when you learn about buggy software that freezes and resets. In addition, you need at least a basic reporting and analytics feature that gives you insights about your sales and customers.

Multi-truck setups will benefit from multi-location support. The ability to change your menu, manage all of your inventory, and see your sales data in one place is crucial. Also, go for a POS system that supports a kitchen display system if you'd rather not use a kitchen printer.
What Hardware Do you Need in Your Food Truck POS?
Indispensible features include a touchscreen, kitchen video units to verify orders, an iPad or another portable terminal to pre-order items outside of the truck, and a bump bar.
Rotating Screen
A rotating screen will enable easy customer input, while an iPad can cut the line from 30-40 minutes of wait time down to 15-20 minutes. Nobody likes waiting in long lines. If the line is too long, your customers might get frustrated and leave.
A rotating screen will ensure a faster checkout process and allow you to make the most of the checkout experience to make sure your customers leave with a good impression of your business.
The Bump Bar 
A bump bar is ideal for self-service and register-based establishments.It makes sure you never miss an order even if the kitchen has an issue and expedites orders. A kitchen can get really busy with cooks, servers, managers, and other people all in there.
If you want to get the orders from the cooks to the servers, you'll benefit from a bump bar, which presents the perfect display and intuitiveness to turn orders around faster, minimize wait time, and get your delicious food out there.
Which is the Best Food Truck POS for You?
So which is the best food truck POS system? These four market leaders offer features and functionality that can help any food truck owner build their business, but the best options depend on where you are in building your business.
If you are just starting out and want to stay small, then the self-service approach used by Aptito may be best for you. If you want to start in a shoestring with lower startup costs, then a software-only approach like Hike can is a good starting point. However, if you want an all-inclusive food truck POS system that lets you start small and build as you go, TouchBistro is hard to beat. 
TouchBistro offers more flexibility with software-only or turnkey solutions, and you can set up monthly payments if you want it all. They also have all the features you can want, including self-service, online ordering, staff management, and analytics, and with an unlimited user license you can expand your fleet without adding to your POS costs.
Now that you know what to look for in a food truck POS you can dos some serious shopping,. Take a deeper look at the features and functions for the vendors who made our list, read the reviews, and see how these POS platforms fit into your food truck business strategy.