(Last Updated On: 10/02/2022)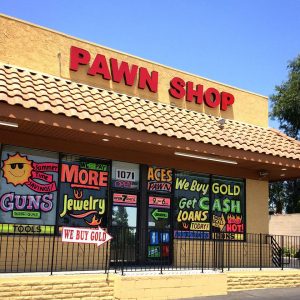 Running a pawn shop is much more complicated than a standard retail business. Not only do you have to manage items going out to customers, you have to manage items coming in. An additional challenge involves having to keep identification and other information of the people whom you buy the items from, in case the items were stolen or otherwise illicitly obtained. This requires a special type of POS system that's specifically geared to your pawn shop's needs.
If you're considering starting a pawn shop, there are a few things that you should know. Firstly, you need to do your research. This means finding out what the competition in your area offers. After all, 80% of the business you generate will come from your immediate area.
The second thing that you should know is that zoning approval and business permits will be required. Also, you need to incorporate your business. This will protect your personal assets and limit your liability. The most popular business structure is an LLC. When you incorporate your business, you should choose the most appropriate type of business structure.
Next, you need to develop a business plan. A business plan is an important part of any new business, as it outlines your goals and serves as a proof for lenders and banks. This document will also help you identify any gaps in your initial plan. You should also decide how much you want to make from the business.
There are several types of pawnshops. Some specialize in selling items, while others specialize in loaning money. Loans are generally made on a monthly or 30-day basis. After that time, the pawnshop owns the collateral, and if the customer cannot pay, the pawn shop can sell it.
The best pawn shop POS system will help you buy and sell merchandise faster. Automated price estimates can help you figure out how much an item is worth within minutes. Inventory categorization allows you to sort through all the various categories of items that your store may contain. And automated reporting and compliance features will help you stay on top of federal and local laws and regulations. 
We've found that Pawnmaster POS is the best pawn shop POS system. The platform contains all of the features mentioned above, and then some. With Pawnmaster, you can review reports that tell you which pawned items are the most popular. You can also make sales, schedule layaway, and designate items for repair from one central location. Plus, you can manage your employee time clocks and set permissions for each user, maximizing your security. 
For all three of the systems reviewed below, we found it difficult to find transparent pricing information. Most required potential users to contact the company for a quote. Let's see which of these pawn shop POS systems are the best by diving into their features, functionality, and value.
Comparing The Top Pawn Shop POS Systems
| System | Pricing | Price Estimation | Layaway | ATF |
| --- | --- | --- | --- | --- |
| Pawnmaster POS | Starts at $60 per month + a one-time activation fee | YES | YES | YES |
| Bravo Pawn Systems | Per-transaction fee, varies for each merchant service provider | YES | YES | YES |
| Moneywell Software | Est. $79 per month | NO | YES | YES |
1.Pawnmaster POS – Best Pawn Shop POS System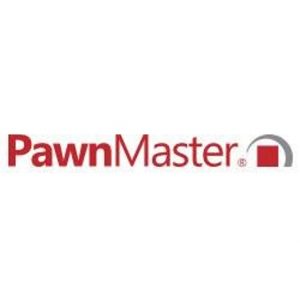 Pawnmaster is the top POS system on the market today. It features industry-leading pawnshop hardware and software, excellent support, and reduced-cost business supplies.
The system boasts a text message and e-commerce platform and is compliant with all federal, local, and state laws. Their Classic software platform is suitable for all pawn shops, not just those that need a cloud-based solution.
With Pawnmaster, you can manage inventory and day-to-day transactions effortlessly. The system is completely scalable, and as your business grows, your capabilities can be enhanced by means of add-on modules. Pawnmaster is the most-used pawn management system in the sector. It is appreciated for its easy-to-navigate interface, the opportunity to maximize counter speed.
And the ease with which pawnshop staff learns to operate it. Services and features include data conversion, custom setup, text valet, off-site backup, credit card processing, pawnbroker development program, and business supplies.
The Downside
Pawnmaster doesn't provide you with a price upfront.  You need to contact them to get a quote.
Bottom Line
Pawnmaster boasts the quickest response time in the sector with great training and support teams. The reports are aimed at making your shop as efficient and profitable as possible. The built-in marketing tools help your shop attain higher revenue.
Bravo Pawn Systems is the second-best pawn shop POS system on the market. One of the reasons it's so successful is because it offers employees autonomy.
At the same time, it provides owners and managers comfort in the knowledge that they've given their staff the tools they need to close their deals. This cloud-based software offers clients automatic updates. That is, you don't have to actually shut down the system to process an update.
The system lines up goods that need to be priced in one screen, making it easy to price anything. It also captures and stores images of goods, IDs, clients or staff.
Bravo lets you split commissions so all of your staff gets credit for their sales efforts where credit is due. There is no limit to the number of employees you can add to a transaction. Also, many employees can share a workstation using a lock screen, which makes it possible to put several transactions on hold.
Gift Cards
You can issue or sell gift cards, which are redeemable at all Bravo locations, as an alternative to cashback refunds. You can also refund previous purchases to gift cards or offer cashback to your client, utilizing the original payment method.
Customer Value
The fact that Bravo was developed by a pawn shop operator serves as a guarantee that customers will feel appreciated and valued. Simply put, it's a two-way street. Clients need to feel valued in order to continue doing business with you, and customers are just as valuable to you as a pawnshop operator as you are to them.
Bravo's Customer Knowledge feature provides a 5-second interview of your client. It displays the loan default rate, current loan balance, average loan, redemption rate, and lifetime contribution among other things.
The Client History, on the other hand, displays the detailed transaction history with every item that has been purchased, sold, pawned, redeemed, or put on layaway.
Bravo alleviates the process of categorizing and marketing to clients. Clients can view their loans online. Which offers you the added convenience of not having to take calls related to this matter. They can negotiate in real-time from home, as Bravo notifies you of pending offers.
Driving Traffic
Bravo buys Google AdWords for you to generate traffic to your products and feeds your inventory into Google, Bing, and Yahoo on a daily basis.
It is also possible to accept two or more payment types in a single transaction, making payments easier for customers. You can create advertisements and coupons and manage them, as well as create a rate schedule.
Simplified Search
It's easy to search items with this POS system. All you need to do is type and make a model and you'll get a list of the most common items.
Accurate Assessment
The system's estimator feature will help you establish the value of an item based on its condition. You can see the average sell price, margin, loan amount.
And shrink and return rates for every model and make, which is the easiest way to protect your margins. The system subtracts the gravity weight from the mounting weight of jewels so you get an accurate price breakdown of every item.
Inventory Management and History
The system keeps a detailed item and payment history from the time the product enters the shop up until it is sold. You can also manage your whole inventory in one convenient screen.
Buys, loans and inventory are bar-coded for fast transactions, and you can assign bar-codes to new products or existing ones. You can track aged items and bulk discount by category, age, or both to enhance your inventory turnover rate.
Another option you have with Bravo is adding items to your inventory by means of bulk purchasing. You do that by completing SKU for products that can retain their price and product number.
SMS Messaging and Extended Live Support
Bravo's extended live support is a great option for people who prefer phone calls over the ticket system. Text messages are simple to customize and send, and this form of communication is the fastest one to promote seasonal sales, announce upcoming payments, and provide special discounts, helping improve customer service and service charges.
Data Conversions and Training Packages
Depending on your unique business needs, Bravo's training department can offer customized workbooks, classroom training, and on-the-job training. The data conversion feature is used to convert any and all inventory, clients, loans, or a combination.
Consignment and Website Customization
Bravo can also customize your website and enhance it so you can accept offers and orders in the least amount of time. The system manages inventory very well throughout its life cycle, including forfeits and returns. You will be able to negotiate the commissions and other terms in real-time.
Downside
The price of this POS software system, as with the previous one, is not listed. Moreover, it takes quite a lot of time. And the effort to learn the ropes, so to speak. Most pawn shop owners and managers who utilize this system say it took them about six months to make the switch to Bravo.
Bottom line
It can take staff twice as long to write a loan as it used to. However, this only happens in the first several weeks as they become familiar with the software. Ultimately. They start writing loans and purchases better than before, largely due to the estimator feature. All in all, Bravo is a great, effective system.
MoneyWell features an innovative approach to tracking budgets – by visualizing your spending. You allocate money in buckets for different things, such as eating out or buying groceries.
The bucket tips over once the money has been spent. This is a nice way to keep track of where your money goes. The system's personal finance software comes with solid reporting features which makes it great for budgeting, but if you have a lot of investments that you want to manage, it's not a very feasible option.
This Mac financial software connects with all financial institutions you work and/or communicate with, so you can add transactions from your checking, savings, investment, and credit card accounts.
It is fast and easy to connect to your accounts – all you need to do is input the routing number and account information. You can download new transactions to keep MoneyWell current after you've connected your accounts. MoneyWell offers an app compatible with both an iPhone and iPad. The app enables you to keep track of your budget and add transactions even when you're not at your computer. Your information is always up-to-date because these apps sync automatically with the desktop version.
The Downside
MoneyWell can take you a while to set up your budget. One has to assign each transaction to a bucket and decide how much money to "put" in each bucket. This program has very little support for investments. You can track the performance of your individual assets and obtain a high-level view of how your portfolio is performing.
This does not offer in-depth analysis, but it does give you an idea of your investments' position in your financial scheme. There are some reporting options that give insight into your finances. Among the reports available are cash flow reports, spending reports and net worth overviews.
Tax information from this program can be exported to Numbers or Excel. MoneyWell does offer useful reporting, but it does not feature the visual presentation of the other two systems that we reviewed.
Bottom line
This POS system's budget buckets make it easy to see where and when you've spent too much money. Generally, it's a great program for keeping track of your spending. Software updates and patches are free, but the cost for upgrading to the latest version from an older one can vary. MoneyWell also enables you to set aside money for future expenses and set budgeting goals.
Buyer's Guide: What to Look for in a Pawn Shop POS System
Pawn shops are essentially hybrid retail stores that require all the standard features that typical POS systems deliver. However, because of their unique business model, there are other features that other retail stores wouldn't need. Here are some of the key features to look for in a pawn shop POS system. 
Automated Price Estimation
When a new item comes into your store, you need to quickly and easily find out its market value. A good pawn shop POS system should include built-in price estimation as a feature. This enables you to check eBay and other popular second-hand sites within minutes. That way, you know exactly what other stores are charging for that merchandise. With this automation, you can save time and improve the accuracy of your price estimations. This, in turn, can help you attract and retain new business. 
The Automated Price Estimation Feature helps users estimate the price of several items simultaneously. It incorporates a list of predefined calculations and provides the ability to add custom calculations. This feature can be useful when you need to estimate multiple items in a single project. The tool is easy to use and has a user-friendly interface.
It is similar to a standard Excel sheet and contains built-in formulas that help you estimate labor and material costs. The software can also account for the costs of unforeseen risks and site conditions. This makes the entire process much easier for contractors and saves them a great deal of time.
ATF Compliance Features
If your pawn shop re-sells firearms, and many do, you have to maintain compliance with the U.S. Bureau of Alcohol, Tobacco, Firearms, and Explosives (ATF). Here are some of the compliance requirements that your POS system should help you with. 
Federal Firearm Licenses (FFLs)
First, you need a license to legally sell firearms. There are nine types of federal firearm licenses (FFLs), so check to be sure which one you'll need. Then, make sure you're selling within the parameters of that particular license. 
Compliance Recordkeeping
After acquiring your FFL, you must register each gun sale with ATF and maintain meticulous records of each sale. In most cases, the buyer must also pass a background check. Although this sounds tedious, a solid pawn shop POS system can help you stay compliant while also saving you time and effort. Look for a system that integrates with the ATF's database and provides digital A&D bound books. Features like fingerprint identification and automatic firearm registration and recordkeeping are also a must. 
Federal vs. State Gun Laws
Firearm sale compliance is made doubly tricky in the fact that it's the state governments, not federal, that record firearm sales. Each state has its own laws regulating gun ownership. At the federal level, you're required to run background checks and buyers must have licenses. This is only the case if these transactions are "part of your business."
However, gun purchase transactions between private parties can take place without these requirements. So, if selling a gun is not "part of your business," then you can do so without a background check or an FFL. 
But this is only the case if there's not a state law in place that adds additional restrictions on gun ownership and sales. If you do business in multiple states, it's helpful to have a system in place to track each state's compliance requirements. And, of course, it should help you maintain the documents and licenses you need to remain compliant. 
Inventory Categorization
Different pawn shops have different specialties. Yours could be pawned firearms, electronics, or instruments. Alternatively, you could focus on antique coins, jewelry, and precious metals. 
If your POS system has inventory categorization tools, it makes it easier to check and confirm inventory levels. Plus, if you're better organized, you can expedite your inventory audit process.  Without these features, you could be managing all these different categories on a spreadsheet. This isn't a useful or actionable way to manage your shop. Plus, it just takes more time and keeps you away from other important tasks. 
Layaway Capabilities
It's not uncommon for pawn shop customers to find an item they want, but be unable to pay on the spot. You don't want to miss those opportunities simply because the customer doesn't have the money on hand. This is where POS layaway functionality is important.
With layaway features, you can accept partial payment and set the item aside. Then, set an amount of time for the customer to return with the balance due. The system can then automatically send notifications to the customer as the layaway expiration gets closer.
Final Words
Multi-store management, customer and item capture, employee time clock, price guide, marketing tools, and business intelligence are just some of the aspects that are important in a POS software system for pawnshop owners and staff.
At any rate, point-of-sale software should do more than record sales, print tickets, and calculate interest. You do much more than that as a pawnshop operator. Facilitation of day-to-day operations is key to the success of your business, and that's what a system must help you with.
This is where PawnMaster comes out on top, as their team won't have you resorting to tutorial videos to answer your questions. A good support team should be able to help you with printers, reporting, police uploads, rate issues, program reinstalls, and network problems among other issues.