(Last Updated On: 02/12/2023)
Affiliate Disclaimer: Our product review team dedicates hours of research, fact-checking and testing to recommend the best solutions to business owners. We earn from qualifying purchases through our links, but this does not influence our evaluations. Why trust our reviews?
Written by Software Expert Hamza Shahid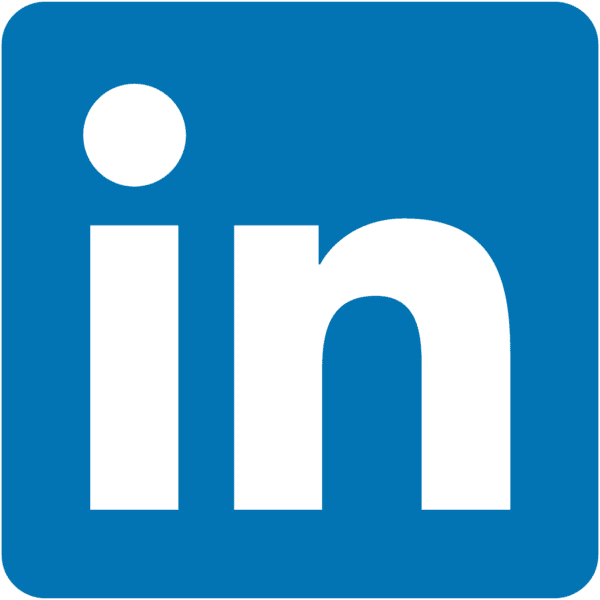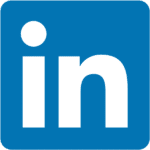 Payment processing and inventory management are two of the key features of a pharmacy point of sale system. A pharmacy point of sale software should also include pharmacy-specific features, such as the ability to accept payments from Health Savings Accounts (HSAs) and Flexible Spending Accounts (FSAs). Your pharmacy POS should also integrate with your billing and pharmacy management systems. Prescription delivery and online ordering can even be included. The affordability, flexibility, and ease of use of cloud-based pharmacy POS software are attracting modern pharmacies away from expensive Windows-based pharmacy point of sale systems.
Our Experts' Choice
Datascan Pharmacy Software

Datascan Pharmacy Software is considered the best pharmacy POS system. It offers:

Equipment rental program

Wholesaler price updates

Automatic inventory quantity updates

End of day reconciliation

PCI compliant with competitive processing rates
Pharmacy POS System – Overview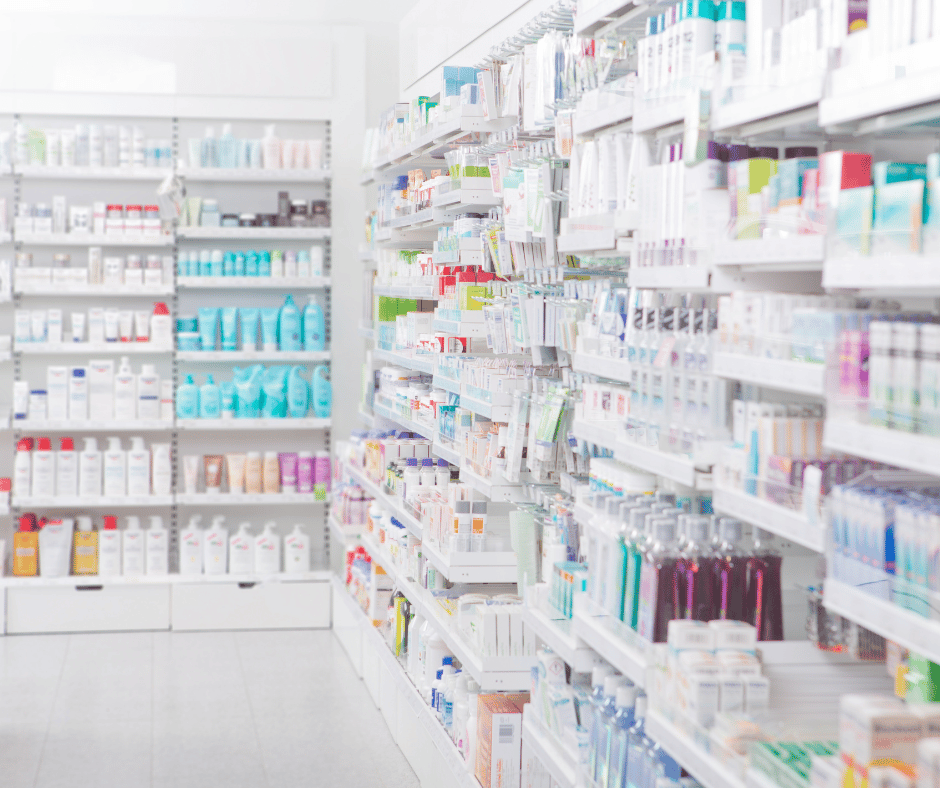 Pharmacy software is a great tool to efficiently handle and automate pharmacy operations, e.g. inventory management, customer outreach, point-of-sale, etc. The pharmacy management software system provides a platform to store and organize data, match prescriptions to appropriate medication, and dosage, process claims, and coordinate insurance benefits. 
When you're trying to run a successful pharmacy, it's crucial that you choose the right point of sale system. You need a system that provides comprehensive management capabilities and secure transaction management capabilities. These systems protect your customers' information and provide multiple layers of authentication. They can also handle a variety of payment methods, such as debit cards and pharmacy gift cards. Some are even able to handle contactless payments.
Pharmacy POS systems should have the capability to track sales and customer satisfaction. It should also have features such as nutrient depletion notifications to help improve patient health. Customer loyalty programs are also a great feature to look for in a pharmacy POS. They should make it easy for customers to earn points and redeem them for special promotions.
Another benefit of pharmacy POS systems is that they're extremely reliable and virtually error-free. A pharmacy POS system is also capable of tracking employee schedules, hours worked, pay, and breaks. They're a great way to measure productivity and determine how many employees are needed for each shift. Ultimately, a pharmacy POS system can save you money and help you run a more efficient and effective business.
What's more, some pharmacies opt for tablet-based pharmacy POS systems. These tablets can be used as a cash register or as payment terminals. Tablet-based POS systems can also be used for storing patient information and billing. Many tablet-based POS systems have the ability to work with a wide range of devices, including smartphones and tablets.
The integration of the pharmacy software system is a key part of the point-of-sale (POS) functionality. Pharmacy POS system apps provide a safe and accurate process of prescription sales with applicable features, e.g. e-signature. 
Pharmacy software systems provide improved customer satisfaction, better pharmacy management, and seamless operation. Hence, the integration of an effective pharmacy POS system protects both the pharmacy and its patients, thus contributes to increasing sales.
Don't have time to read this whole review? Skip ahead to:
How We Evaluated
In order to determine the best pharmacy POS system, I reviewed five of the best, based on pricing, features, and user reviews. To come up with this top 5 pharmacy POS system, I reviewed several POS software options for pharmacies on Capterra, G2, and Trustpilot based on their features, pricing, and pros and cons.
The best pharmacy point of sale (POS) system should help you increase margins, grow sales, and remain compliant.
This article will provide you an insight into pharmacy management systems and the best pharmacy POS Systems. 
Best Pharmacy POS Systems
POS System
Hardware Cost
Software Subscription Fees
Datascan Pharmacy Software –

Best Pharmacy POS System Overall

Depends on the hardware components you need

Not disclosed by the vendor

McKesson Enterpriserx –

Best Pharmacy POS for Multiple Locations

Quote Based

Quote Based

Cashier Live –

Best for Independent Pharmacies

Starting from $2,099 

Starting from $75/Month per store

Primerx –

The Best Pharmacy Management Software

Depends on the hardware components you need

Starting from $150/Month 

Celerant POS –

Pharmacy Management With eCommerce Integration

Depends on the hardware components you require 

Starting from $125/Month 
Datascan Pharmacy Software – Best Pharmacy POS System Overall
A pioneer in pharmacy software, Datascan (previously Winpharm) has been in business since 1981. Our innovative software streamlines pharmacy workflow while improving profitability, efficiency, and patient loyalty. With our boutique-style service, our clients can voice their opinions and contribute to the creation of better products every day.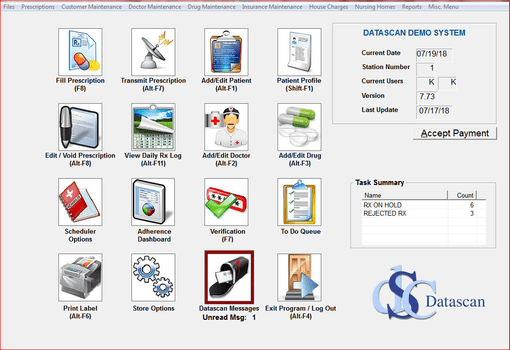 Datascan pharmacy software helps pharmacies and long-term care management businesses manage daily needs. It can be used by independent retail pharmacies, hospital pharmacies, outpatient pharmacies, doctors and dispensaries.
The Datascan workflow can be customized in a number of ways, such as by using intake stations, entering data, evaluating verification needs, and so on. Users can synchronize customers with POS solutions, scan and store documents, find new drugs, and find and add them with the built-in verification module in Datascan. In addition to offering a national doctor database, online refills, and support for single and multi-user systems, it also offers a compound drug module, electronic RX inventory update, and document management.
Salient Features
Automatic Refills

Barcode/Label Management

Compounding

E-Prescribing

Electronic Signature

Medication Database

Online Refills

Point of Sale (POS)

Forms Management

Claims Management

Prescription Processing

Inventory Management

Multi-Store

Equipment Rental Program

Robust Processing 

EMV Chip Ready Software

Shipping integration

Loyalty Rewards Program

Maximizing Profits

Tracking & Reporting 

Sale Customization/Tracking

Email receipt/ Statements

Delivery Management

Sales Analysis and Reporting
Pros
Very easy to use

Integration with FedEx, UPS and USPS

PCI Compliant

SIGIS Certified

Versatile 
Cons
Some processing functions seemed frustrating at the very start
Why Datascan Pharmacy Software?
Datascan is an excellent pharmacy POS and inventory system, which continuously updates itself with the change in the industry. Compared to the competitors, this POS system is unique in the fact that it was written and designed in house. Hence, it is specifically geared towards pharmacy application. The company sincerely takes into account the client's requests and feedback. In order to share patient data and activity, it is quite efficient to fully integrate POS with the Datascan software.
Among different pharmacy POS system apps, Datascan has certainly proved to be versatile and exceptional. The system offers customizable security settings, for instance, you lock RX from being sold without prior verification. The touch-screen system offers fast and easy operation, while the scope of operator misappropriation is minimized.
Datascan Pharmacy POS Pricing
Datascan Pharmacy's pricing is only available by submitting a custom request for a quote. From our research, the minimum that you'll spend is $1,500 per feature that you need. Pricing only goes up from there.
McKesson Enterpriserx – Best Pharmacy POS for Multiple Locations
A point-of-sale (POS) from McKesson allows you to customize retail front-end offerings, track sales, offer discounts, and collect inventory data to help you manage your store's inventory in a way that matches consumer demand. It is possible to manage sales transactions, pricing, and signature capture across multiple locations or within a single store fully integrated with your pharmacy management system. Your POS system can manage store promotions, provide FSA and HSA program flex cards, charge house charge accounts, and provide payments and balance inquiries, depending on the system you use.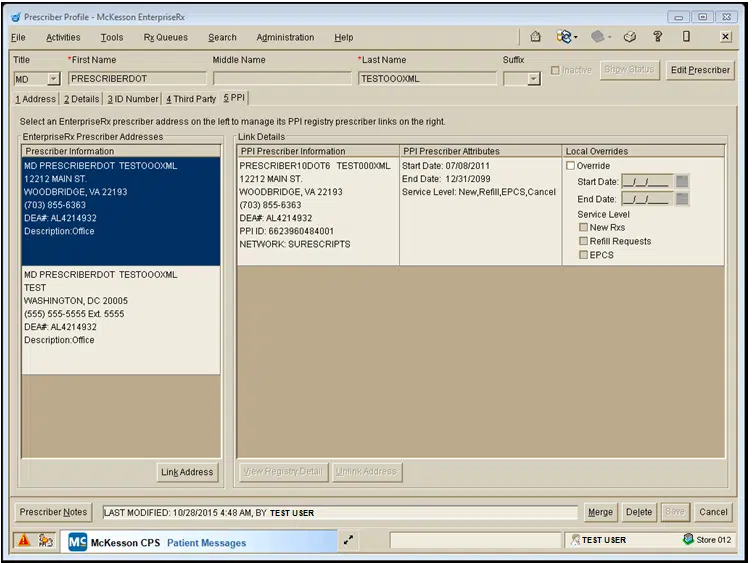 With EnterpriseRx, you can manage your pharmacy operations more efficiently and improve patient care, whether you already own multiple pharmacies or plan to expand your business. All aspects of your business can be integrated into our fully customizable and fully hosted cloud-based application, including workflow, clinical programs, pharmacy data, and reporting.
Salient Features
Barcode/Labels

Clinical Integration

Document Storage

Web-Based Prescription Refill Program

Automated Pharmacy Communication

Centralized Management and Reporting

EnterpriseRx Data Insights

Multi-Store Management

Central Fill Pharmacy Automation

Portfolio Management

Seamless gateway connectivity to leading U.S. processors

Integrated EMV chip compliance technology

Price Optimization Automation

Medicine Database

Multi-Store Management

NFC payment processing capability (i.e., Apple Pay, Google Wallet, Samsung Pay)

Remote software update and support for quick deployment of new payment technologies

Digital receipt management with Signature Capture

PCI compliance validated by the most current PA-DSS security standards

P2PE certified stationary pads
Pros
Increased Efficiency

Improve Business Performance

Grow Profitability

Enhance Customer Satisfaction

Accept FSA and HSA payments from patients through our IIAS compliant technology
Cons
As of now, the McKesson pharmacy POS software does not allow the copying of compounded formulations to a new record. 
Why Choose McKesson EnterpriseRx?
McKesson EnterpriseRx will help you manage inventory, retail sales, and pricing for your single pharmacy across multiple sites. It will upgrade the customer checkout experience in your business with advanced payment processing software and hardware solutions. The system is specifically designed to boost productivity and profitability in your business. 
McKesson EnterpriseRx Pricing
The pricing for EnterpriseRx's pharmacy management system varies from pharmacy to pharmacy. This is because prices are based on your needs, wants, and goals. The initial installation cost of most software systems typically falls between $15-30,000. Make sure you know exactly what you will pay before agreeing to any software system. Add-ons, integrations, and other factors may also increase the final price.
You can contact McKesson directly for a final price quote for your pharmacy.
Cashier Live – Best for Independent Pharmacies
A cloud-based point of sale program such as Cashier Live can be used by store owners and managers to run their businesses on a variety of devices. With the solution, retailers are able to run transactions while maintaining oversight over their day-to-day operations with automatic backup, accounting tools, and reporting features.
iPhones, iPads, and PCs can be used to accept payments with Cashier Live. In addition to emailing receipts and tracking customers, users can search inventory by UPC, supplier, description, or reorder number. Integrated card processing helps users remove leased equipment and minimize transaction times.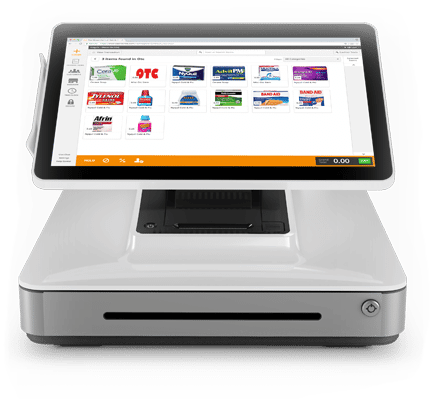 Managers can track the performance of their employees using the cashier management module and real-time data analytics features of the store management system.
Salient Features
Barcode / Ticket Scanning

Barcode/Label Management

Billing & Invoicing

CRM

Customer Accounts

Discount Management

Ecommerce Management

Electronic Signature

Email Marketing

Employee Management

Inventory Management

Loyalty Program

Multi-Location

Multi-Store

Order Management
Pros
Specific functions for pharmacies

Integrated purchase orders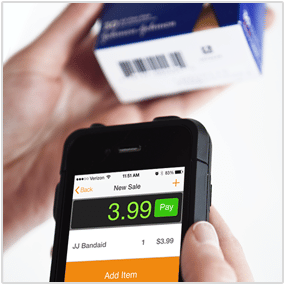 Cons
Mediocre customer service

Reporting is thin
Why Choose Cashier Live? 
Cashier Live offers a modern pharmacy POS system that integrated with pharmacy management software and supports FSA and chip cards. The system is specifically designed for independent pharmacies and allows you to send electronic purchase orders right from the point of sale. 
The solution also supports integration with the leading third-party solutions, such as HBS, SpeedScript, RNA, and Carepoint. With this modern point-of-sale built just for independent pharmacies, you can integrate your pharmacy management system with your point-of-sale, accept chip and FSA cards, send purchase orders electronically, and much more. By integrating your pharmacy management system and point-of-sale, your checkout process will be more efficient.
Cashier Live Pricing
Cashier Live's pharmacy plan pricing is only available by getting a price quote for your business needs.
PrimeRx – The Best Pharmacy Management Software
Micro Merchant Systems offers PrimeRx, a hybrid pharmacy management solution, for independent pharmacies, chain stores, long-term care facilities, physician offices, and much more. You can either deploy the solution on-premises or host it in the cloud.
It has been 30 years since Micro Merchant Systems has provided pharmacy management solutions to Independent Pharmacies. PrimeRx Pharmacy Management System manages the technology needs of thousands of pharmacies throughout the U.S., Puerto Rico, and beyond, including Retail, Long-Term Care, Specialty, Compounding, 340B, Mail Order, Physician's Offices, Hospitals & Health Systems Outpatient, and Hub Service pharmacies. They are committed to continuous improvement, innovation, reliability, and superior customer service with our company motto, "Software without Limits."
The PrimeRx Pharmacy Management System is a Windows-based platform for innovative solutions. In order to keep your pharmacy running at its peak performance, Micro Merchant Systems has the products, services, APIs, APPs, and vendor interfaces you need.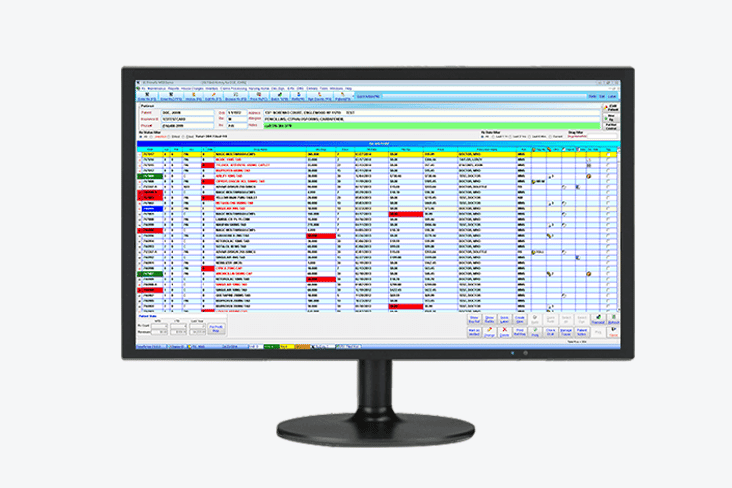 Salient Features
API

Accounting

Activity Dashboard

Alerts/Notifications

Automated Scheduling

Barcode/Label Management

Billing & Invoicing

Claims Management

Compounding

Configurable Workflow

Credit Card Processing

Customer Database

Customizable Reports

Data Synchronization

Document Management

E-Prescribing

Electronic Signature

Forms Management

IVR / Voice Recognition

Inventory Management

Inventory Tracking

Labeling

Medication Database

Mobile Access

Multi-Location

Multi-Store

Point of Sale (POS)

Prescription Processing

Purchase Order Management

Real Time Data

Reminders

Reporting & Statistics

Reporting/Analytics

Search/Filter

Status Tracking

Vendor Management

Workflow Management
Pros
The software is great with respect to reconciliation of claims 

Getting real-time profitability & performance.

Very easy and friendly to use
Cons
Compound billing is a nightmare

Boxed error messages that come up sometimes which show flaws in programming.
Why one should choose PrimeRx?
Pharmacies across the country can benefit from Micro Merchant Systems' PrimePOS Point of Sale Software. In addition to recording transactions and managing inventory, PrimePOS fully integrates with PrimeRx pharmacy software to ensure fast, accurate, and seamless point-of-sale transactions. Moreover, you can get signature software technology for your patient-focused business with the PrimeRx pharmacy POS system.
PrimeRx POS Pricing
The provider offers pricing plans that are tailored to your specific business needs. As such, you will be required to contact the provider for an accurate quote. According to the current PrimeRx users, software pricing starts at about $150/month. 
Celerant POS – Pharmacy Management with eCommerce Integration
It is an on-premise POS system for specialty retail industries. In addition to serving offline retail stores, RetailSTAR offers an online e-commerce solution as well.
With RetailSTAR, you can manage inventory, sales orders, customers, purchases and purchases, as well as report and score your business. Users can switch between multiple workflows using an interactive touch screen interface. To improve customer service, a built-in CRM module tracks customers' comments, purchases history, or anniversary notifications. The software can also be used to assist in retail accounting, e-commerce, merchandise planning, warehouse management, and supply chain management.
Users can also add and track inventory from their iPod Touch or iPhones using RetailSTARx mobile inventory application. In addition to phone and email support, a North America-based customer service team offers online training modules to help users learn the basics of this application. Users can also explore online training modules.

Salient Features
Prescription Management

Compliance

Inventory Management

Vendor Integrations

Launch and Promotion of ecommerce Site

Barcode scanning

EMV Chip Card Processing

Credit memos

Gift certificates

In house charge account

Currency exchange
Pros
Touch screen display

User friendly UI

Payment Security
Cons
The system is rather complex, hence relatively hard to learn and use. 
Why RetailSTARx by Celerant?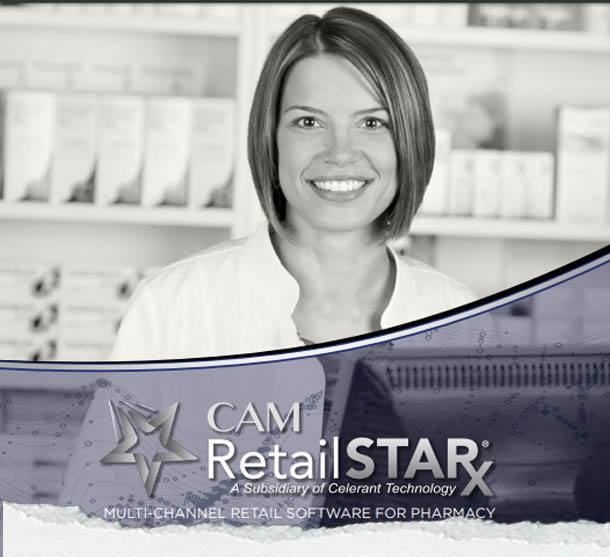 Celerant Technology provides comprehensive commerce and POS system called RetailSTARx for pharmacy retailers like you. They always make sure to comply with state healthcare regulations and guidelines. Their thorough reporting with AR statements, open items, and balance forward will not fail to impress you!
They emphasize on easy management of patient prescriptions, copays, and over-the-counter products. Besides, this pharmacy POS and inventory system with integrated ecommerce offers an interface with multiple dispensing systems and wholesalers. They also have in-store pickup as well as delivery options for medicines.
Both CashierLive in-store and ecommerce software packages are available on scalable options. As such, you will be able to scale the pharmacy POS system as your business needs change. Some of the software subscription plans offered by this provider include: 
In-Store ($125/Mo) 
The provider claims this to be the most popular Celerant monthly subscription plan. For $125 a month, you will get a single POS register with support for up to five users. This plan features inventory and fulfillment, product and pricing, customers, and loyalty, as well as purchasing and vendor management capabilities. 
With this plan, you will also get reporting, employee management, and customer support. 
Online ($250/Mo) 
This plan is all about marketing and selling your drug store items online. It will offer you an ecommerce website with support for up to two office users. The plan also features professional templates in responsive design, dynamic navigation, order fulfillment, hosting, and customer support. 
Both ($350/Mo)
This plan allows you to combine the features and capabilities of the Online and In-Store subscription plans described above. It will offer you cross-channel integrations between your ecommerce website and physical store. 
Buyer's Guide
A pharmacy POS system facilitates the electronic and digital acceptance of payments, tracking availability of inventory, managing customers, and confirming orders. Pharmacy employees can improve their sales transactions, leverage payment processing technology, ensure compliance with PCI and health care regulations, and gain insights into store performance, margin opportunities, and customer loyalty by using pharmacy-specific point of sale solutions.
In some pharmacies, a pharmacy POS can be used to manage their entire businesses if it has front- and/or back-of-store management capabilities. Because pharmacy POS systems can range in scope and functionality, they can be used to manage their entire businesses. In addition, some pharmacy POS systems are designed to integrate with pharmacy management systems, drug inventory management solutions, and e-prescribing platforms. Pharmacy POS products must meet the following criteria:
Managing sales transactions and accepting payments securely

Order fulfillment for e-prescriptions

Manage inventory in a basic manner

Maintain a price list for your products

Report on store activity and performance
Common Features of Pharmacy POS System
An effective pharmacy POS system should route workflow tasks across multiple systems. For example, robotic prescription dispensing systems allow access to prescription data throughout a pharmacy or across a health system's network.
Basically, the right solution should help you manage the inventory as well as fill prescriptions more efficiently.
User-Friendly and Intuitive Interface 
The pharmacy management system software as well as pharmacy POS system apps should be intuitive and user-friendly. The screens and buttons should be easy to understand that are well-matched with the intended operation.
Inventory Management
Inventory management is a significant feature that should integrate with the pharmacy's wholesalers. Thus checking inventory, ordering, and tracking orders should be handy.   
Drug Inventory Manager 
Improve turns, lower inventory costs, and boost sales with the right set of pharmacy inventory management tools. The Inventory manager should be capable of tracking orders, monitoring supply, and usage of store medication. 
It should be specifically designed for managing drug and medication inventory as well as facilitating pharmacist verification and billing. It should allow for easy and efficient handling and dispensing of drugs, and tracking if retail documentation. 
The system you choose should also be capable of reducing operational costs and medication waste in your pharmacy. Here are other inventory management capabilities you should consider: 
Improved Efficiency
Minimized time on prescription entry, order processing, inventory maintenance, claims resolution, the printing of labels, leaflets, etc. Thus more attention can be given to serving the patients.  
Re-Ordering Capability 
Coupled with advanced analytics, this tool should help you understand which drugs need to be re-ordered. In this regard, you should consider getting a solution that supports utilization management service integration. 
Even so, your preferred pharmacy POS software should accurately record all drugs that are stored and dispensed to your patients. It should capture such details as lot numbers, cost, patient name, and expiration dates. 
Simple Claim Processing
Software systems should be designed to easily add and remember data associated with claims billing and processing. It should also be secured to avoid mistakes that could cost money.
Clinical Integration
Effective pharmacy software should integrate clinical tools such as drug interaction details and dosing guidelines.
E-prescribing
The software should allow you to receive electronic prescriptions directly from your patients' medical practitioners. This eliminates the need for written prescriptions and speeds up the process of filling prescriptions in the pharmacy. 
This feature has been proven to reduce dosage errors, simplify medication workflow, and improve patient safety. E-prescribing functionality may also lead to automated refills, and reduce the need for paper prescriptions.
Such a solution will improve patient medical records and documentation while strengthening relationships between your pharmacy and medical practices. To allow for these, it should facilitate communication with medical practices, often leveraging EHR data.
The e-prescription system can be a tremendous asset to healthcare providers. It can help them combat the opioid abuse epidemic and improve workflow efficiency. It can also help them avoid errors and maximize patient satisfaction. It also eliminates the inefficient and ineffective process of dual prescribing. And it can help reduce the risk of drug diversion.
The information in an e-prescription should be as detailed as possible. This includes the name and contact information of the prescribing clinician, as well as their office and telephone numbers. It also should include the patient's name, age, and home address. Moreover, it should indicate the date of prescription.
Moreover, EHRs often support transparency of prescription prices and allow physicians to see out-of-pocket costs. This allows physicians to recommend alternative therapies or lower-cost options to their patients. They can also give patients the option to change their medication if it is too expensive or not appropriate. These EHRs make it easy to do so.
Another important feature of an EPCS is its security. It must be audited by an independent third-party entity. In addition, it should also have two-factor authentication. The two-factor authentication process should be fast enough to keep providers from getting frustrated or hindering their care.
Benefits of Using a Pharmacy POS System
Business processes in a pharmacy are transparent through pharmacy software. Pharmacy POS System is a boon to pharmacists because it makes their business more efficient. It also makes profits and sales predictable, which leads to an increase in clients. Let's take a look at some of its most important benefits.
Faster Transactions
Pharmacy POS makes transaction processing easier and faster, making patient care more convenient. Moreover, by scanning items, you'll be able to accurately price items, since patients will be able to pay with their favorite method, such as cash, credit cards, or debit cards.
Recognize Expired Items
This software alerts the counter staff about expired medications and helps the store owner systematically order new medications. It is a great way to organize pharmacy operations and do not have to create bills for expired products.
Maintain Patients Record
A retail pharmacy software system allows pharmacists and store owners to monitor patients' treatment in accordance with defined safety standards. They can also review patients' medical histories.
Barcode Labels
A retail pharmacy software system allows pharmacists and store owners to monitor patients' treatment in accordance with defined safety standards. They can also review patients' medical histories.
Better Inventory Management
With POS, pharmacy inventory management will be more efficient. The products you purchase will be fully visible to you, so you can decide whether to reorder them. A pharmacy POS can also notify you when a product is running low and when it needs to be reordered. With these available data, you can generate reports to see when a certain product is most popular.
Final Thoughts
For a highly regulated industry like the pharmacy industry, it's important to verify that the POS system fits your needs before choosing it among the above pharmacy POS systems. The IRS requires that you accept IIAS-compliant FSA or HSA cards if less than 90% of your gross sales come from prescriptions and over-the-counter qualifying healthcare products. For example, you might need a high-risk merchant account if you run an online-only pharmacy that fulfills prescriptions based on telephone consultations. You will also need to determine whether your pharmacy management and insurance billing systems will be able to integrate with your POS.
We hope this article helped you to understand what to look for in a pharmacy management system software. From the discussion above, you can also understand how implementing a   pharmacy POS system can benefit your business. You can get a free quote for our best pick Datascan Pharmacy Software for your pharmacy store.
Frequently Asked Questions
What is POS for pharmacies?
Pharmacy POS systems assist pharmacies and pharmacists in accepting payments, tracking inventory, managing customers, and confirming or approving purchase orders digitally.
What does pharmacy management software do? 
Pharmacy management software is designed to assist pharmacies with overseeing the management of medication inventory, patient information, insurance verification, and refill requests. 
What is PMS in Pharmacy?
Post marketing surveillance (PMS) involves monitoring the safety of pharmaceutical drugs and medical devices after they are released on the market.
Is E-Pharmacy legal?
If an e-pharmacy holds one license in a given state, it can sell drugs throughout the country. E-pharmacies have been prohibited from selling tranquilizers, psychotropic drugs, narcotics and habit-forming substances.