Last updated on September 1st, 2019 at 04:38 pm
When searching for a POS system for your pharmacy,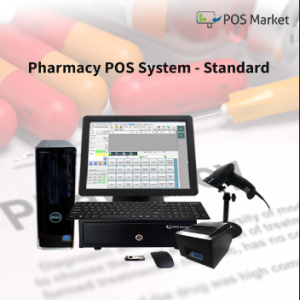 you definitely want to choose a software that is easy to use.
Another thing to keep in mind is your customer satisfaction. You want to make sure that you are offering your customers the best service.
We chose three different POS systems that we believe will help you keep your customers happy and keep your pharmacy up to date with the latest technology trends.
Typically, POS systems require a computer that is compatible with the POS system. However, there are a few POS systems out there that are completely portable.
And they are often available in an app form. They can be used with a tablet which is a big plus, as it can be used anywhere in the pharmacy.
What is the best pharmacy POS system for you? While that depends on your budget, that's certainly not the only factor you should consider. Here are some excellent POS systems that may suit your pharmacy's needs.
3 Best POS Systems for Pharmacy in 2019
#1. Our First Pick:  Datascan (Winpharm)
Datascan has been in the software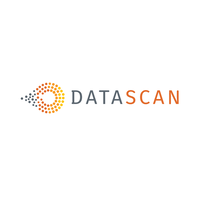 business for 35 years. They are an independently owned business that services independent pharmacies.
And helps them to ensure they are giving their customers the best service.
This specific POS system has a one-time cost of $1,500.00. There is also a demo version that can be ordered for a trial period, which will assist you in deciding whether or not you actually like it.
Investing in a software for your business is a huge step and you want to make sure that you are making the right decision.
This POS system can only be used with Windows computers and does not have the capability of utilizing the Cloud. This may not seem like a huge deal to you.
But if you were ever looking to access files from different locations through the internet, you would have to find a different way to do so.
Also, if you own a Mac computer, you will have to purchase a different one that runs on Windows platform.
Datascan has the advanced capability of showing the images of the pill that is being prescribed. This feature will allow the customer to see what the pill actually looks like when they are purchasing the prescription.
Some people have a hard time taking certain pills because they may be too big. At this point, they can try to find something else that would work better for them.
It is also available on a mobile device. There is an app that you would need to download to the mobile device of your choice and utilize the features that you would on the computer version of the system.
This is a great feature because you can use it anywhere in the pharmacy. This also allows you to have more counter space and stay up to date with technology.
One of the best parts of this company is that they are family owned and operated. When you sign on with them, they treat you like you are part of the family.
Their customer service is some of the best that you will ever experience. It seems that you simply cannot go wrong with this POS system.
The Pros
This system can be used in one or in multiple stores.
It has E-Prescribing for the convenience of the customers.
You can ensure what inventory you have with the inventory management feature.
Insurance processing.
This system also has pill imaging.
The customer or front counter work can scan the Rx into an image for quicker processing.
There is a signature capture for customers that are paying with a credit or debit card.
Also available on mobile devices.
The Cons
There's no trial time period.
It cannot be used with Cloud or Mac Platforms
#2. The 2nd Choice: Liberty Software
Liberty Software consists of pharmacy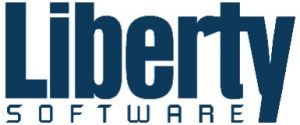 management, multi-store management, and pharmacy POS system.
Liberty software has modern payment methods. This will help you stay up-to-date with technology trends since people want to be able to pay with Apple Pay, Google Wallet, etc.
This POS system has front end inventory. This is a great feature because you will always be able to track your inventory.
In turn,  you can to let a customer know what you have right away, instead of making them wait until they are at the pharmacy's front desk to find out.
Additionally, the pharmacy can send automatic text messages and email alerts to customers for refill reminders, as well as prescriptions that are ready to be picked up.
Liberty Software is compatible with the Cloud wherever you have access to internet. The Cloud allows you to transfer prescriptions to participating pharmacies and have access to any centralized company tools.
This allows you to better service your customers because you are able to have access to certain tools that can be used to answer their questions.
This feature also allows you to transfer their prescription to a location that is more convenient for them.
It has a multi-store system so you can manage more than one pharmacy at the same time. This means you can manage drug files and pricing throughout every one of your pharmacy locations.
This is an important feature because you can make sure that one location is not charging more than other locations, helping prevent disgruntled customers.
It's pretty frustrating when you have problems with a device and cannot get in contact with anyone in technical support.
Am I right? Well, with Liberty Software's POS system, you have 24 hour support both on the phone and online along with their business hours.
The Pros
This system is compatible with any software platform.
It is available on mobile devices.
It is affordable at only a one-time cost.
There is 24 hour support on the phone and online.
They have training for employees working with the system.
A free demo available.
The Cons
None that we came across! Users rave about this software as one that is easy to use, excellent customer service, and ongoing updates to stay up-to-date with current trends.
#3. Our Third Pick: WinRx
This POS system is designed and sold by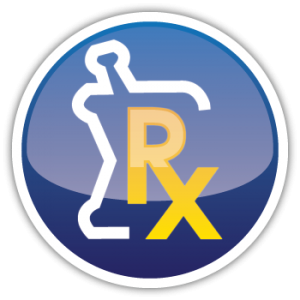 Computer Rx which is a company that specializes in pharmacy software.
They took the numerous needs of a typical pharmacy and put them all into one system.
WinRx is a POS system that has some really great features.
There are nightly backups, which will help keep your files up-to-date when the pharmacy closes for the night.
That way, you never have to worry about backing up your files or losing them due to a power surge or crash of the computer system.
The POS system has insurance processing. This helps out tremendously! You would think that all POS systems would have this, but that's simply not the case.
Insurance processing allows customers to give you their insurance card to manually enter into their profile. Another option that you would have is to look up their insurance through their provider.
They offer all different types of training for the program, for your convenience. You are able to choose from in person training, webinars, documentation and live online training.
Sometimes it is hard to get all of your staff in one place, at the same time; especially if you are trying to train while the pharmacy is open. With their multiple training options, you can get training done on your own terms.
Their customer service is average. There are times when you cannot get in contact with someone and when you need assistance right away.
That can make things a little more difficult. Not to mention, if they aren't open, you aren't going to get through to anyone to help you.
[su_row] [su_column size="1/2″ center="no" class="procon"] [su_box title="Pros" box_color="#00bf08″] [su_list icon="icon: check" icon_color="#0cc33e"]
The Pros
Every night, this system backs up automatically.
This system as protection of company data from any natural disaster.
There is refill request app connection.
There is a feature for pill imaging.
It has insurance processing.
The Cons
There is no 24 hour customer support.
It only works with windows and the mobile iOS systems.
To Sum up Our Review On Top 3 POS Systems for Pharmacies in 2019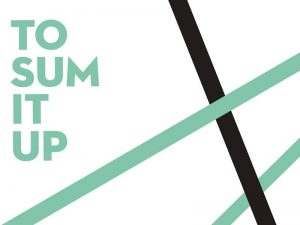 Our top 3 choices for POS systems for your pharmacy are Datascan, Liberty Software, and WinRx by ComputerRx, but the top choice is Liberty Software POS system.
Liberty has practically everything you could ever need or want – all in one package. There are several  aspects that far surpass their competitors.
Liberty has a trial period for their equipment, 24 hour customer service, a multi-store system option and much, much more.
Their 24 hour customer support should tell you a lot about the company. It shows that they cherish their relationship with their customers.
When you are purchasing a machine that drastically affects your day to day at the pharmacy, you want to be sure there is going to be someone to help you when you need it.
They also offer the option where you can connect with your other pharmacies simply through an internet connection and the software apps.
The other options also have high success rates and great customer ratings. Datascan prides themselves on customer service.
They treat you like you are a part of their family. Their customer service is always there to help and will not allow you to be unhappy with their systems.
Datascan also allows you to go completely mobile, which is great with how the technology is progressing. This helps you stay up to date.
It can also help with the ways that people want to pay. There are many people that use their phones to pay for things now.
There is Apple Pay, Google Wallet, etc. which are all ways that make it convenient for people to make payments. It is becoming more and more popular.
These reasons are why Datascan would be the second choice in choosing a POS system for a pharmacy. The only reason why Datascan wouldn't be the first choice is because it doesn't perform on any operating systems.
The third choice of POS system is still not a bad one. WinRx still has great features to the system itself.
This system automatically updates itself at night so you never have to worry about losing any of your files due to a natural disaster.
It can also save you time because you don't have to do it during the day which means you can service more customers.
Their customer service isn't the greatest. They aren't always open to take calls from customers to help them with their issues.
This can be a huge issue if your pharmacy is open late but their service team goes home early. If you have an issue, you wouldn't be able to resolve it until they were open for business the next day.
Unlike the other systems, this one can only work on Windows and Mobile iOS systems. This means that if you have a Mac operating system or an Android system, you would not be able to use this or you would have to invest in a different computer system.