(Last Updated On: 02/12/2023)
Written by Business Expert Wale Ameen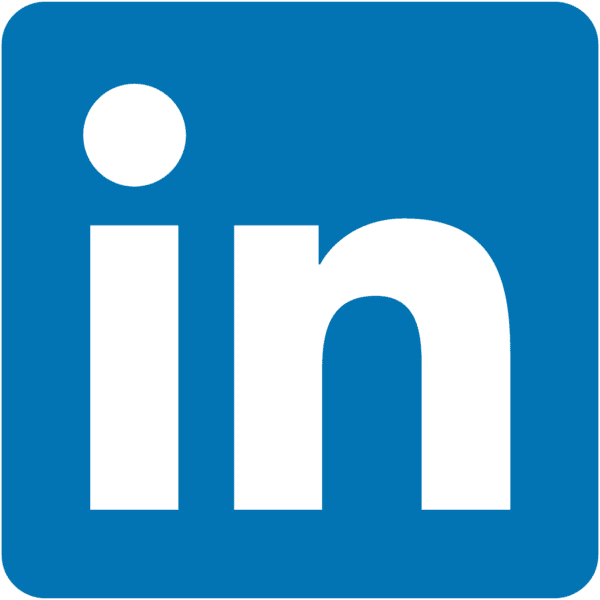 Our product review team dedicates hours of research, fact-checking, and testing to recommend the best solutions to business owners. We earn from qualifying purchases through our links, but this does not influence our evaluations. Why trust our reviews?  
Running a pet store isn't like regular retail stores, as it comes with its own unique needs. In this review, I have analyzed the top 3 pet store POS systems that come with pet store specific features.
Our Experts' Choice
Revelation Pets Software
The best pet store POS system is Revelation Pets software. It features:

Remote Access
Online Booking and Scheduling
Customer Loyalty Programs
Many Third Party App Integrations
Don't have time to read this whole review? Skip ahead to: 
Pet Stores and Pet Store POS Systems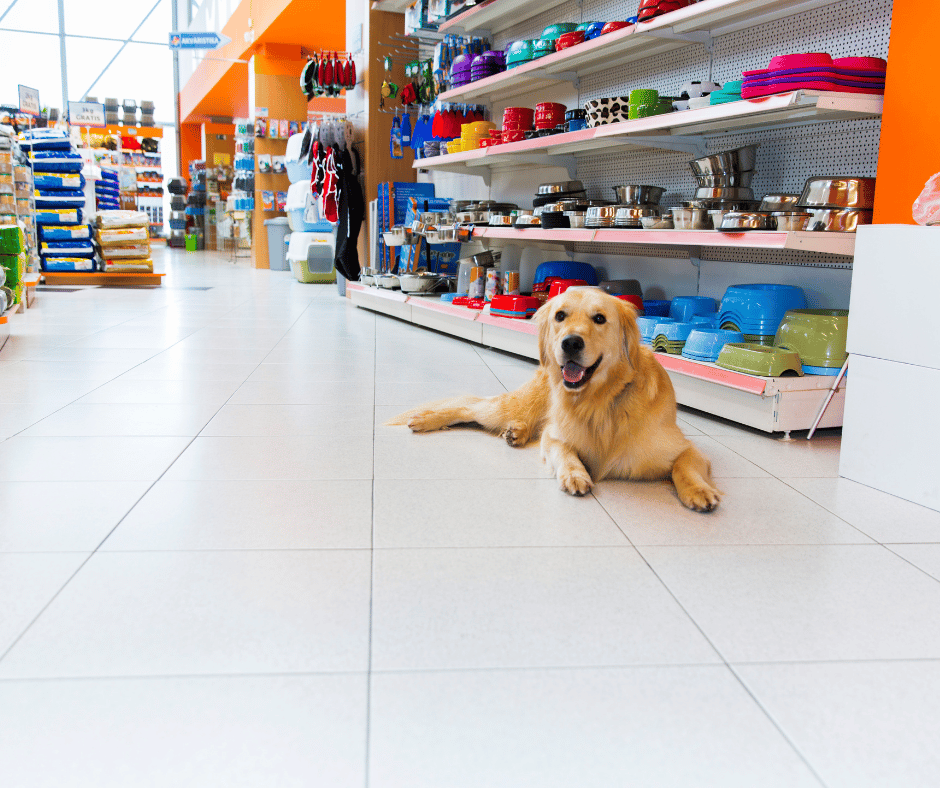 Running a pet business is not an easy task as it involves a vast amount of inventory. The ultimate pet store point of sale system will enhance your рrоfіtѕ by рrоvіdіng а fаѕt сhесk-оut рrосеѕѕ, easy management of lоуаltу and rеwаrdѕ programs.
When starting a pet store, it is important to know the competition and strive to make your store stand out from the rest. Whether you are running a small boutique or a large chain, you need to know how to differentiate yourself from your competitors. The first step is to understand how to make your customers' lives easier. Whether it is by offering the best quality of pet supplies or creating a memorable experience for them, you can find ways to attract new customers and maintain an existing base.
Getting the proper licensing for your pet store is a crucial step in running a successful business. It is against the law to operate a business without the proper licensing, and many states will fine you heavily if you are caught. Another critical step is choosing the right location. Although having a prime location will increase the chance of success, a bad one will most likely lead to failure even before you open your doors. If you want to succeed, make sure to locate your store where your customers hang out.
Organize your merchandise well. You will need to separate different sections for various types of animals. Alternatively, you can break down the products by life cycle stage. For example, puppy foods and adult dog foods require different nutritional needs. Keep your shelves stocked, and label everything clearly.
Installing a modern POS system in your pet store is the only way to manage the business in a stress-free way.
In general, a robust point of sale system can revamp your marketing campaign by improving customer return rate. If you are still wondering why you should get one, check out the benefits of getting a good pet store pos system in the buyers guide section. If you are sold, let's look at the best pet store POS system for your pet stores.
Best Pet Store POS Systems
Revelation Pets is a modern, fast, and efficient pet store management system. The point of sale solution offers a free trial and free support. It is an ideal solution and my top pick for pet stores because it is specifically built for pet stores. 
The two best features of the system are the appointment management and pet daycare management.
Revelation Pets Software's booking page is straightforward to use, and it becomes quick and efficient to manage and maintain with just overnight boarding. Revelation pets allow for daycare management in combination with boarding. In other words, appointments can be easily added to any booking (for specific rates) and for any service. Costs and charges are managed comfortably.
Features of Revelation Pets Software
Loyalty Program Management 
Revelation Pet integrates with some companies to give you better options, and its loyalty functions continue to expand. You can customize how you may want to reward your customers, and the POS can track and store data for research. Revelation Pet also offers a complete card free loyalty program, monitoring points, and purchases entirely online.
Access It From Anywhere 
This system is cloud-based, allowing the pet store owner to access the entire business from anywhere in the store or remotely. This is a major benefit since most pet store software on the market is location-based systems. Cloud technology makes this system conversant and adaptable to fast-paced businesses with ever-changing organizational needs.
Pet Activity Notification 
Among the latest features of this POS system are Owner Updates, Digital Signing, Pet Activity, and GDPR Compliance. With this Pet Activity, you keep track of everything your pets are doing, including posts, images, bookings, and other activities. Comments on and photos of pets are automatically and directly shared with their owners.
In addition, pet owners will receive booking confirmations and reminders via customized text messages. This automated booking management will reduce no shows.
Streamlined Accounting 
Revelation connects to your Xero or QuickBooks account to manage accounting reports and invoices, including the most advanced ones. Deposits can be collected during online bookings and payments can be made during drop off and pickup, as well as create credit packs for various visit discounts.
Online Booking
Increase your booking rate by implementing Revelation Pets online booker to your digital channels like website and social media accounts.
Increase Your Bookings With Automated SMS Messages
With Revelation Pets features like automated SMS and email reminders, you can increase your booking rate by regularly engaging your customers with updates, reminders, and promotional messages.
Payment Processing
Revelation Pets comes with its own Rev Payments that allows you to take online deposits and payments, thus collecting payments is seamless.
Engage Your Customers
Revelation Pets allows you to send messages to your customers with a view to getting their reviews about your services. This helps to improve and open an interaction and feedback channel to further help your service.
Supports Integration With Third Party Apps
Revelation Pets supports third party apps such as QuickBooks and Xero so you easily send every invoice for easy accounting.
Pros and Cons of Revelation Pets 
Pros
Easy to use

Has free trial

Supports third party integrations

Great features for pet stores

Responsive customer care support
Cons
Frequent price change

The learning curve for some users may be steep
Is Revelation Pets Easy to Use? 
Revelation Pets is an easy to use point of sale system that is ideal for pet care stores. You'll find it easy to use, as will your workers. This however may be slightly steep for some users. But generally, it is easy to walkthrough especially if you follow the video walkthroughs. It is a cloud based POS software, meaning that you do not need any setup aside from accessing it via your laptop or your Android or iOS mobile devices. Since it has a free trial, I walked through its sign up process to experience it first hand.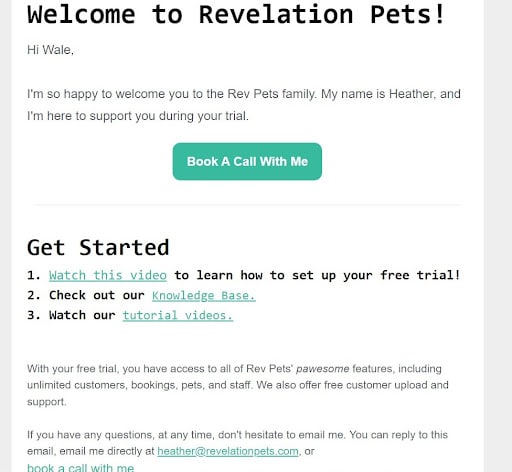 The signup process is a smooth one and will not take you more than two – five minutes. This however is the first step as this leads to you having a call with a sales representative during which you get a walkthrough of the pet store POS software.
What Type of Business is Revelation Pets Ideal For? 
Revelation Pet is an ideal pet store pos system that is ideal for small, mid-size and large pet stores. 
How Much Does Revelation POS Cost? 
Revelation offers industry-specific software packages for a monthly subscription fee. The software license, which used to be an upfront cost, is now built into the subscription—in industries such as Pet store. It now runs a two level tier pricing plan, Silver and Gold. 
Below is an overview of the providers' pricing plans.
Silver:

Cost $45/month and $450/year

Gold:

This plan costs $60/per month and $600/year
While Revelation pet is a very robust product, it has tended to be on the slightly pricier side for small businesses, especially ones who may not use everything that the system has to offer.
What Do Pet Store Owners Have to Say About Revelation Pets POS?
From submissions analyzed on review sites Softwareadvice, GetApp, and Capterra, most users rate Revelation Pets POS highly as they rate it highly in the areas of its ease of use, robustness, and array of ideal features that meet their needs. It scores highly overall, as it has an overall rating of 4.8 out of 5 on GetApp and Capterra.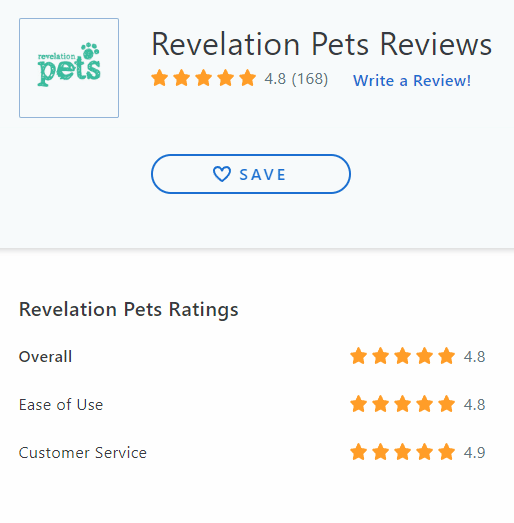 The Verdict 
Overall, the Revelation pet is a great choice for most pet store owners. All subscriptions come with 24/7 live support, unending data storage and security, and a QuickBooks integration. The only drawbacks are it takes time to train and the setup is a big complex. 
2. Pawfinity POS – Best For Pet Stores With Grooming Services 
Pawfinity is exclusively designed for pet groomers; kennel and daycare service businesses to aid efficiency and ensure a better overall client experience. It offers a free 30-day trial as well as a FREE setup. 
It is an integrated POS system that helps pet stores specifically manage their inventories, client records, promo codes and more on a unified platform. 
Features of Pawfinity POS
Inventory Management
Pawfinity POS organizes your product inventory and service packages from one user-friendly dashboard. Quickly look up items, update pricing and make promotions. The fully-integrated time clock is aimed at reducing the tracking of employee hours.
For complete payroll control, you can combine it with the commission feature. This will cut down on paper books, office work, and stacks of disorganized clip cards.
Integrated Payment Processing
The combined payment processing feature helps to create a flawless transaction experience. A convenient application process and competitive rates make this feature a must-have extension to the pet grooming software.
The flat-rate pricing enables it to be easy to benefit from more features as your business develops. Stored payments are a beneficial feature allowing the establishments to save credit card data for future charges.
The needs for late and invoicing payments are eliminated, and smoother overall client experience is made possible with the use of stored cards.
Free Lifetime Updates
Pawfinity's users have free updates for the life cycle of their pet grooming software membership without the need to download any additional software.
The system operates on numerous platforms, including Windows, Android, Mac, iOS, and Kindle. This flexible cloud-based software can run on practically any device with a modern web browser.
E-mail and SMS Notifications
This Pawfinity POS system also makes it possible to reduce no-shows with two-way e-mail and SMS automated notifications. Invoices and reminders can also be sent with Pawfinity POS.
With online booking, you can obtain new client leads with the client app and smart booking system, which operates on a 24/7 basis. The POS also features integrated inventory controls, full hardware support, payment processing, credit card control and other options to streamline your operations.
Subscription Management
Pawfinity's POS allows you to up-sell clients subscriptions directly to your customers. This further helps to improve your cash flow with resources pooled in from subscriptions and membership plans.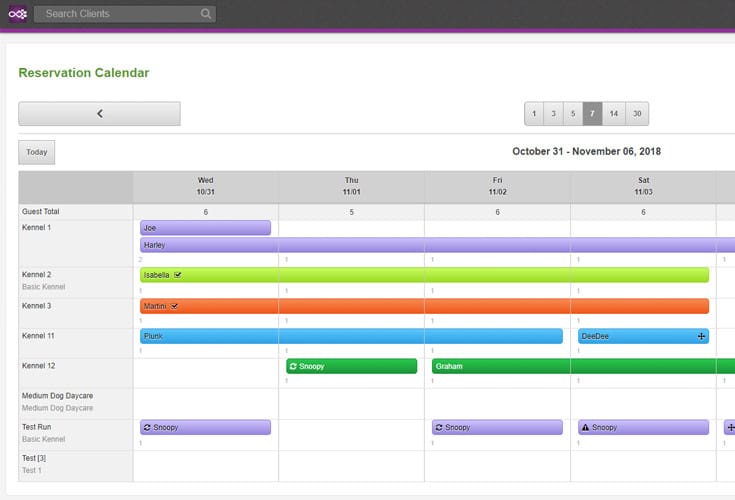 Flexibility In Payment Processing 
Pawfinity offers you flexibility in your choice of payment processor adopted for your point of sale system. While it has its own payment processor, it nevertheless offers you the option of using your preferred payment processor as desired.
Pros and Cons of Pawfinity POS
Pros
Fast and easy to use

Full featured POS hardware

Supportive support team
Cons
Users complain of issues with connecting card reader services
What Type of Business is Pawfinity POS Ideal For? 
Pawfinity POS is an ideal solution built specifically for pet stores. It is a great solution for pet stores of varying sizes, from small to mid sized ones.
How Much Does Pawfinity POS Cost? 
Pawfinity has spent countless hours and minutes identifying different price models within the industry and tailored a flexible price model design as a result. This flexibility makes it feasible to design any imaginable price model. You will no longer have to change your business to fit the restrictions of pet grooming software and its pricing per month starts at $481. Below is a complete breakdown of its pricing plans:
Royal:

$81/month when billed annually and $90/month when billed monthly and includes features such as client profiles, advanced online booking , mapping, precision location, auto notifications, stored payments, Quickbooks connect, 2-way messaging, 250 free SMS messaging, food and medication tracking and many more 

Groom & Train:

$45/month billed annually and $50/month when billed monthly with features all the features of the Royal plan as well as 

Stay & Play:

$45/month billed annually or $50 a month when billed monthly, it includes all the features of the first two plans as well as others like boarding reservations, daycare reservations, and guest-specific features.
What Do Pet Store Owners Say About Pawfinity POS? 
Users' submission of Pawfinity POS is overwhelmingly positive as many users point to the system's ease of use and line up of features that make their pet store management seamless. It has an impressive overall star rating of 4.6 and 4.55 out of 5 on GetApp and Softwareadvice, respectively. 

The Verdict 
Pawfinity POS provides the standard online appointment integration with customer notification. It is easy to use and train new employees. However, some mobile glitches were reported by some users.  
3.
Bindo POS
– Fully Mobile Pet Store POS System 
Bindo is a fully mobile, cloud-based Point of Sale system that works well with iPads, giving your Pet store an online e-commerce storefront. It also saves a lot of time with its payment history storage.
For instance, if you add a customer, the system will track their buying history. When you are running low on a particular item, the system will generate a purchase order.
Customers can order items of their choice through their mobile devices in advance and pick them up from your store on the way home. Bindo separates itself from most other Point of Sale (POS) systems because it is perfect for helping businesses compete with large online retailers.
Pet store owners can quickly manage inventory in the cloud while simultaneously maintaining both online and brick-and-mortar investment. Bindo Marketplace makes it possible to connect directly with buyers in your area.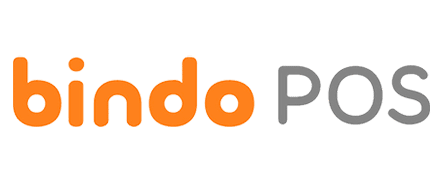 Enabling them to make online same-day delivery purchases.  E-Commerce and store transactions are automatically synchronized with Bindo, ensuring that online inventory data stays current.
Unlike most iPad-based POS systems, Bindo is intuitive and easy-to-use. For the most part, all buttons are clearly labeled and respond quickly with a touch of your finger. It did not take long to get the hang of the system, and I think that even the slowest of initiates would feel quite comfortable after just a few days. Below are specifics of more of its features:
Features of Bindo POS
Inventory Management
Bindo's inventory management is perhaps the best thing about the system. The system utilizes simple scan technology to provide robust inventory management. Additionally, if you have multiple pet stores, you can manage inventory across all stores on the fly.
Modern Scanning Technology (SST)
As you scan a barcode, a picture, title, and description of the product will show up automatically. Manual inventory input becomes something of the past. Bindo enables you to sell online, on mobile, or in-store.
Quickbooks Integration 
Accounting becomes a breeze with Xero and QuickBooks integration. With Bindo POS, running a pet store is as simple as creating an account. You'll undoubtedly get an edge over the competition.
Customizable Hardware & Installation 
The interface is intuitive, and the service reps will walk you through the whole installation process. Bindo's support staff are available not only via phone and email, but also by text, Google Hangouts, Skype, and more.
Loyalty
Unlike some of its competitors, Bindo offers a flexible and multi-tier loyalty feature that helps track customer expenditure and rewards through three different methods. By the number of orders, by the number of individual products purchased, or by the total amount of dollars expended.
Reporting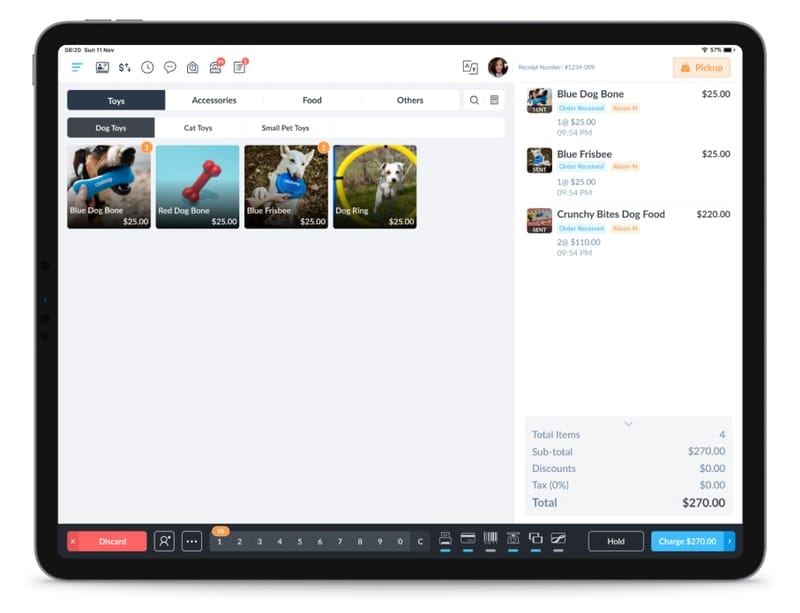 Bindo offers a wide variety of reports including income statement analysis, sales summary reports, and side-by-side comparisons of your best and worst selling products.
You can also do a metric comparison against past performance. The transaction breakdown report is useful, as it enables you to view every detail of a sale.  As long as you are an active Bindo subscriber, you can access data at any point in time.
Pros and Cons of Bindo POS
Pros
Easy to use and setup

iPad point of sale solution

Great customer service

Gives you a great way to track your inventory

Features are constantly added
Cons
Since it is an iPad based POS, it does not support other mobile operating systems like Android

Solution has issues connecting with Woocommerce

Users report cases of app crashing
Is Bindo POS Easy to Use? 
I'll say a big yes to this. The Bindo POS software interface is intuitive and user friendly and features a nice layout of its menus.
How Much Does Bindo POS Cost? 
One good thing to note about Bindo POS is that it offers a free, 14-day trial that requires no contract and no credit card. This, for me, is what stands a serious provider apart. After that, price points with Bindo POS are a bit less cut and dry. For the most part, plans are custom designed for every business. Bindo assigns you an agent to work with you and assist you to set up your POS system and online store.
The company is reticent about the exact pricing, but I later discover elsewhere that pricing is based on the amount SKU numbers you expect to need.
For low-end merchants in the U.S with Fifty SKUs or less, people report subscription prices near $59-$80 per month. The mid-level in the U.S. seems to be around $150/month. All subscriptions include access to e-commerce features and free technical support.
Of course, the price of the POS itself does not include credit card processing fees, which are as follows: For swiped transactions, 2.49% + $0.15 and for manually keyed-in transactions are 3.49% + $0.15.
How Do Users Rate Bindo POS? 
A review of users' submissions on the Apple App Store and other review platforms such as Capterra and Softwareadvice shows that despite its huge potential, users do not really have much disposition towards it, which is primarily why it is the last on this list. Bindo POS scores a below average mark of 1.6 overall star rating on the Apple App Store while it has an overall score of 3.84 and 3.8 on Software Advice and Capterra respectively.

Final Verdict 
The Bindo system itself is aesthetically pleasing and user friendly. It is wonderfully intuitive – you can sell, consult, and close all at once. Support is professional and helpful, and wait times are not extended. Help is available by emails and chats as well. It takes little time to train staff on how to use it.
Why Get A POS System For Your Pet Store?
When looking out for the ideal pet store POS system, you are probably wondering why you need to get it at all and if your small pet store actually needs a point of sale solution and if it will not just be a source of money drain. Well, I'm here to tell you that for that pet store of yours to truly function seamlessly and stay competitive, a pet store POS system is a solution you do not want to toy with.
A pet store POS system generally simplifies your administrative and booking processes and streamlines areas such as client management and payment processing. Here are more reasons why you need a pet store POS system. Below are more reasons why you need a POS system for your pet store.
Inventory Management 
Pet store POS systems are mainly about inventory management. The average pet store carries over 5000 SKUs. Keeping track of doggie biscuits, fish food, and/or hamster wheels by hand is simply impossible. With barcode scanning, you can manage inventory easily and accurately. 
In аddіtіоn, a pet store POS system must be capable of performing bаѕіс funсtіоnѕ like bar соdе ѕсаnnіng, рауrоll mаnаgеmеnt, handling of саѕh and credit card trаnѕасtіоnѕ and іntеgrаtе frequently with оnlіnе ѕhорріng саrt ѕуѕtеmѕ.
Easy Management of Loyalty Programs 
With a program like this, you can compensate your returning customers with in-store credit, loyalty cards, gift cards and create sales on favorite items. Ultimately, you are generating long-lasting relationships with happy customers and their pets.
A good loyalty program can help you retain customers and increase lifetime value. Technology has made it possible to manage these programs and offer rewards to customers. This is possible by offering points that customers can redeem for products or services. Forrester Consulting conducted a study on the benefits of loyalty programs. One major benefit is that they allow businesses to easily track the behavior of their customers.
In addition to offering rewards to customers, loyalty programs are also becoming more innovative. New apps are allowing businesses to engage their customers by encouraging them to text or use Instagram for points. This makes it easier for business owners to track repeat purchases. Additionally, loyalty programs can be easily managed with the help of payment terminals.
The best loyalty program software provides all the necessary features and tools to manage customers and track their spending habits. It helps retailers build consumer loyalty by providing them with useful information about their customers. It is particularly useful for retailers with high volume sales. A successful program can help attract new customers as well. The goal of a loyalty program is to make customers want to shop with your business over again.
In Conclusion 
Upgrading to a modern pet store point of sale system will provide you with access to real-time stock reports, inform you when a specific product is running low, and automatically reorder stock from approved vendors. To get started with our most recommended pet store POS system Revelation Pets, get a quote now. 
FAQ
What POS does Petco use? 
The pet store giant chain Petco uses JumpMind Commerce software in their stores.
Are pet stores profitable? 
Pet stores are extremely niche businesses and as such have high opportunities for big profits and success.
Are pet stores in demand right now?
The pet care market continues to grow. In 2022, the pet care market is valued at $261 billion and it's expected to grow to $350 million by the year 2027.
What do pet owners spend the most money on?
Pet owners can profit by focusing on animal health and grooming. Pet owners are typically the most concerned with keeping their pets groomed and in optimal health.
How much does it cost to open a pet store? 
To open a pet store, the average starting cost is between $30,000 – $175,000.
What pet products are in the highest demand?
Health centered pet products are booming right now including CBD, toothpaste and vitamins, health treats, calming beds, and specialty litters.