(Last Updated On: 02/03/2023)
Written by Software Expert Hamza Shahid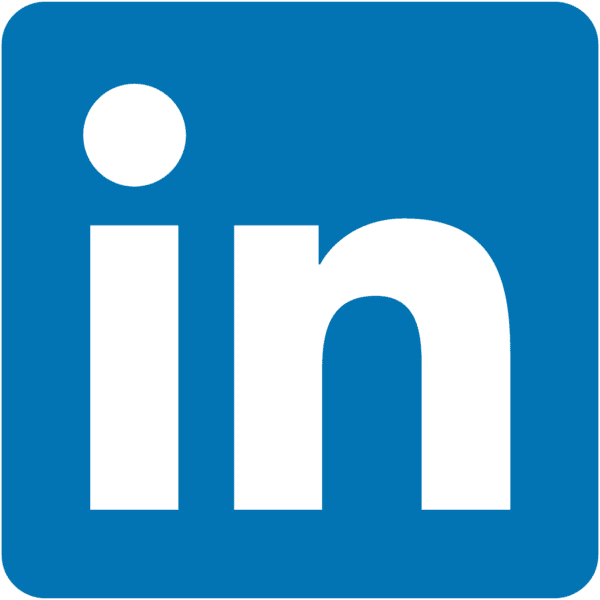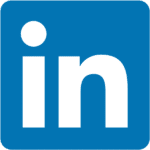 Affiliate Disclaimer: As an Amazon Associate, WiseSmallBusiness.com earns from qualifying purchases. Our product review team dedicates hours of research, fact-checking, and testing to recommend the best solutions to business owners. We make qualifying purchases through our links, but this does not influence our evaluations. Why trust our reviews?
Investing in the right point of sale system will pay off as a bookstore owner. You will save and make money in the long run by choosing the right POS system for your store. Below is a comprehensive list of the top 5 Bookstore POS Systems on the market today. You must select the right POS system for your needs so your sales will go smoothly and increase.
To find the best bookstore POS solution, I have sifted through more than ten bookstore POS systems to develop this top 5 based on their characteristics, pricing and pros/cons, and users' ratings on various review sites such as Capterra, G2, and Trustpilot.
Our Expert Choice
Our Experts' Choice
Square Bookstore POS 

For Bookstores POS Square is the best POS system overall. It has

Flat rate pricing

Month-to-month contracts,

Affordable POS software and hardware.

Fingerprint reader

Much More!!
Don't have time to review all the products and features? Here's a quick list of our recommended tools and guides.
1. Square POS – Best Bookstore POS System Overall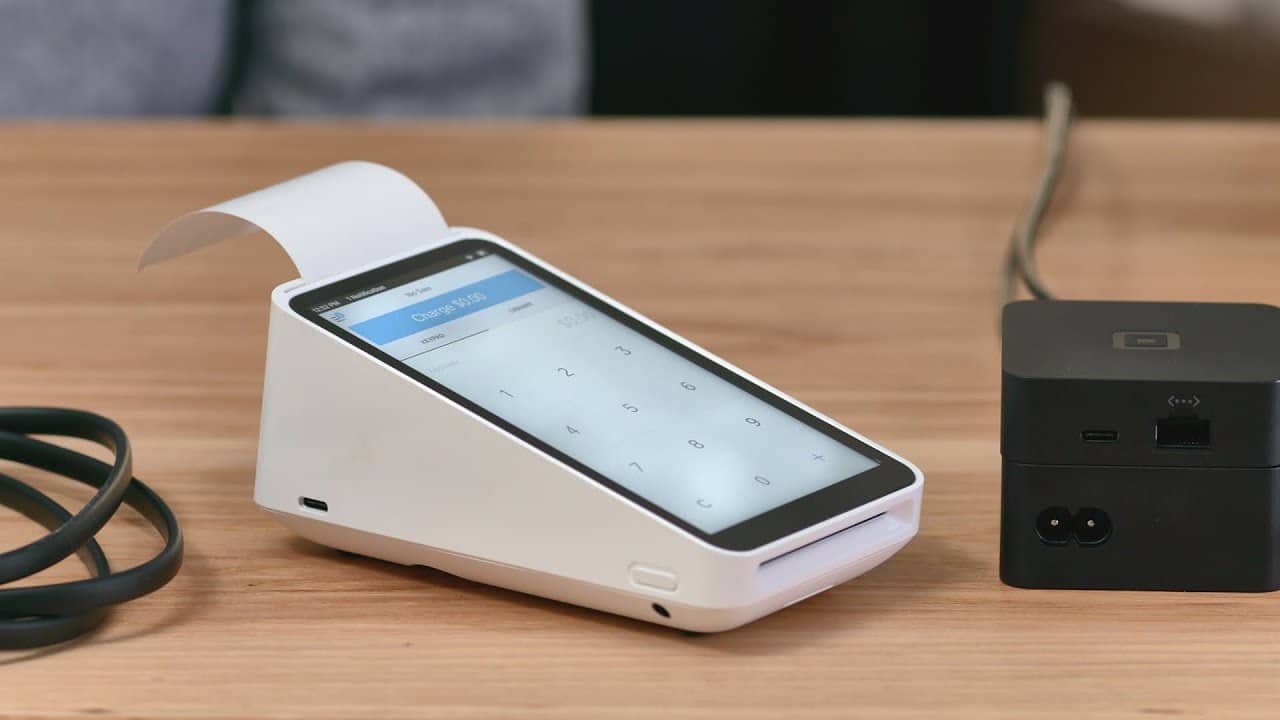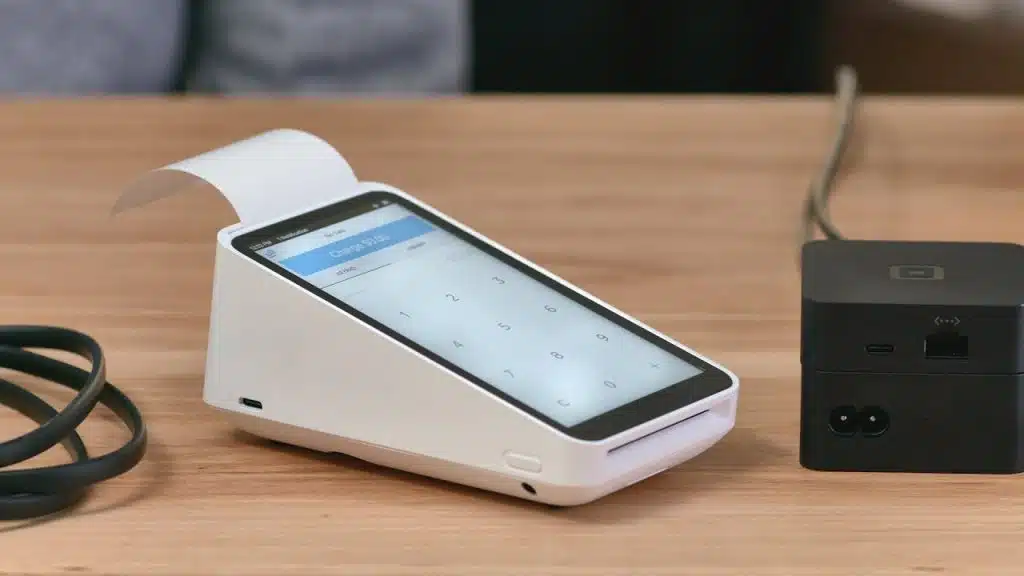 A cloud-based POS, Square Point of Sale can be used with iOS and Android devices and Square's hardware. The software allows users to manage customers, transactions, inventory, invoicing, and payments, as well as customer loyalty, marketing, employees, and payroll.
With Square's magstripe, chip, and contactless card readers, you can accept payments via credit cards, Google Pay, and Apple Pay. The Square Virtual Terminal allows merchants to collect payments from a computer by keying in card details, thus removing the need for a card reader.
Almost all types of businesses use Square POS for recording sales transactions. More than 2 million business users worldwide use Square POS for recording sales transactions.
Sell from anywhere
In addition to offering curbside pick up, local delivery, and shipping, Square Point of Sale allows merchants to integrate with their online stores, sell on Instagram, and sell on Facebook.
Develop relationships with customers
Customer preferences and feedback can be tracked with every card swipe in the built-in customer directory. A merchant can search and sort customers based on their purchase histories, target email marketing campaigns, and send more personalized messages that keep customers coming back. Critical customer information is automatically added to build customer profiles.
Keep track of your business's health
In addition to real-time hourly sales reports for each location, transaction tracking and deposit tracking, Square Dashboard, and built-in sales reports on the POS give merchants access to sales data from anywhere, with no need to use a device. In addition to importing products via CSV, merchants can edit names, prices, and quantities at any time with Square POS.
The system notifies users of items that are low or out of stock and exports inventory levels to a spreadsheet that can be printed. Square POS bookstore is integrated with everything you need for a hassle-free experience. It's free to use, there are no contracts, or fine print.
Salient Features
Some of the most impressive features of Square POS bookstore include:
Ticket and receipt printing
Customizable kitchen display compatibility
Signature and tip on receipt
Item and inventory tracking
Offline card payment processing
Pros of Square POS Bookstore
Free version offers a lot of functionality.
Square offers helpful related services, like payroll, that integrate closely with its POS system.
Cons of Square POS Bookstore
Square POS can't run on Windows devices.
Complex industries might prefer a more specialized system.
Upgrade for 24/7 customer support
Square POS Pricing 
Hardware Price for Square POS Bookstore
| | | | |
| --- | --- | --- | --- |
| Square Reader for Magstripe Chip | Square Reader for Contactless and other chips | Square Stand with Chip Reader | Square POS |
| Free | $49 | $199 | $999 |
Software Price for Square POS Bookstore
| | | | |
| --- | --- | --- | --- |
| Square Reader App | Square POS for Retail | Square Stand with Chip Reader | Square POS |
| Transaction fee is 2.75% per swipe or tap. | $60 plus 2.75% per swipe or tap. | The transaction fee is 2.75% per swipe, or Tap. | A transaction fee is 2.6%+10 ¢ per swipe or tap. |
Why Choose Square Bookstore POS?
Easily integrates with phone or tablet.
Despite Square's unique usability and low cost, Square for Retail has enhanced its software's back-end capabilities without sacrificing its unique usability and low-cost. There are many reasons why Square is one of the top points of sale options for small businesses. In addition to inventory management, Square for Retail lets you take advantage of many of Square's unique advantages, including convenient processing, payroll software, and an app store.
Customer Reviews
Most people are happy and reflect that in Square reviews. Here are the main things people like
Robust features

Simple design

Low fees

Easy to open accounts.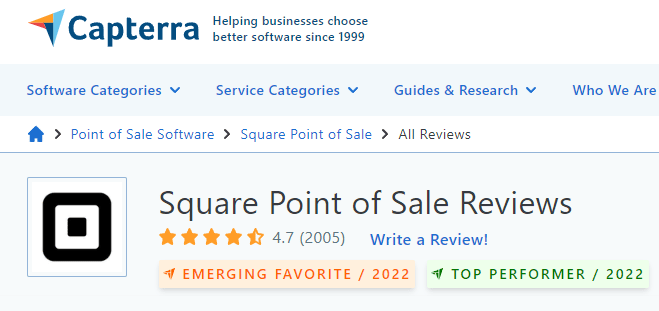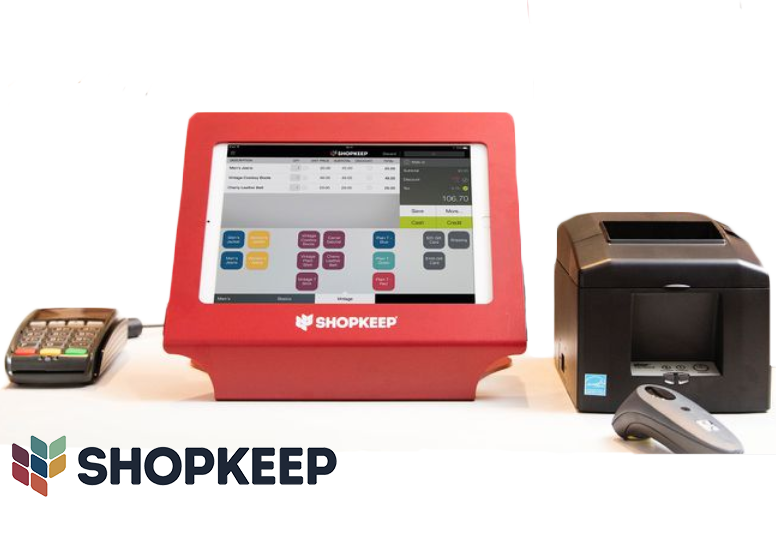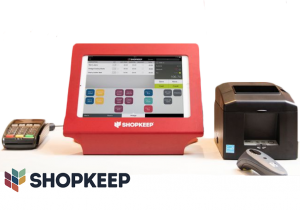 ShopKeep by Lightspeed, formerly known as ShopKeep POS, is a popular point-of-sale system that streamlines the essential business functions, including inventory, employee and customer-relationship management. In 2020, the platform was purchased by Lightspeed, another POS provider, and is no longer available for new customers. Shopkeep is an iPad-based POS system that takes payment to a new level. With this small setup, one can save on counter space.
We recommend Shopkeep for small to medium book stores since it supports 10,000 items. A desktop stand is available for your iPad system, which makes it easier to handle. You can buy additional products for your iPad system.
Cloud-Based POS System
Shopkeep is cloud-based, so if you have internet access, you can access your company's sales records whenever you want.
A similar system will let you stay abreast of the latest technological trends. Being up to date with the latest technology is crucial for maintaining and gaining a vast clientele. With this inventory feature, one can keep a close eye on everything in their stock. It also has an extensive catalog.
EMV Chip Compliance
The Ethernet card reader is compatible with EMV chip cards and Apple Pay and can also accept traditional magnetic strip credit cards. It connects through Ethernet for extra reliability.
It's time to get staffing, inventory, and sales working in sync with each other. This system contains everything you need, from the lightning-fast register to the simple charging system.
iOS Operating System
Shopkeep POS is an iPad system. It means that the only system that it will work on is the iOS operating system. It can be a plus, or it can also be detrimental. If you are in love with the features of an iOS system like many people do, then you will love this bookstore POS system.
Customer Service
They have 24-hour customer service. This feature makes it great because you can always count on help when needed. Another astonishing thing about their customer service is that you can talk to a live person. They not only offer customer service over the phone; they also have customer service online where you can chat with a live representative.
Salient Features
Register

Inventory Management

Employee Management

Customer Management

Reporting

Multi-Locations 
Pros of Shopkeep POS
Works for restaurants and retail

Reasonably priced

Easy to program

Clean and intuitive user-interface design

Robust, real-time back-office data

Handheld/Mobile orders and payments

QuickBooks integration

Offline credit card processing

Consistently improving software

No contract commitments for POS
Cons of Shopkeep POS
Some online complaints about hardware issues

Customer service has been characterized by long wait times

Online chat and email is preferred support method

Lacks features of more robust restaurant software
Shopkeep POS Pricing
There is an only month-to-month contract. On top of the best month-to-month contracts, there are no cancellation fees if you want to cancel the contract. This bookstore POS system is $69 a month for one register.
Why is Shopkeep POS a Good Option for Bookstores? 
24/7 Customer Support

Offers special book orders

Easily transfers books between locations
Customer Reviews
Overall, customer feedback for Shopkeep is positive. Online reviews state that the usability is good and that they are likely to renew their subscription to the software.

3. Vend POS – Cloud-Based Bookstore POS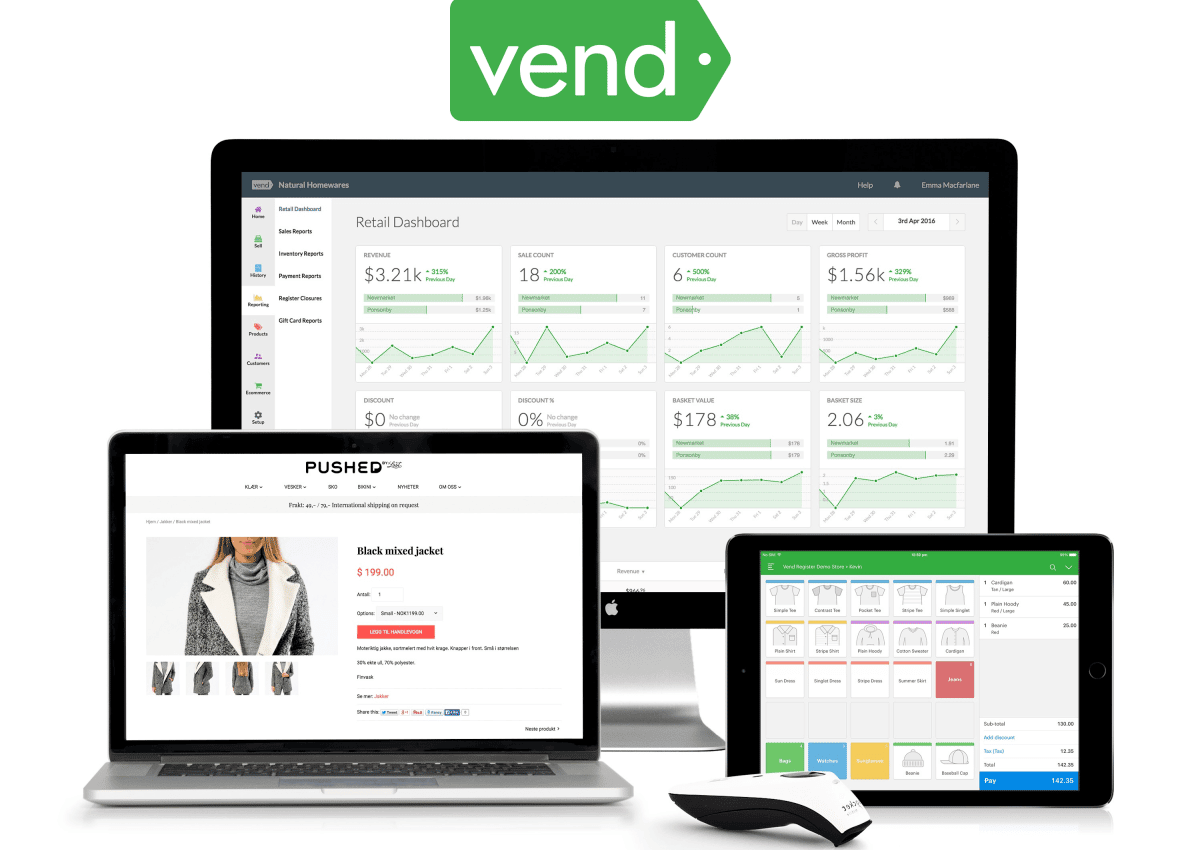 Vend POS is a cloud-based bookstore POS system that can be operated from any computer or iPad with an internet connection. Vend allows you to provide gift cards as well as in-store credit. It helps you save money and encourage clients to return to you. If you give them the option to return something whenever they want, they will keep coming back.
Vend offers customers multiple payment options since people don't like the idea of having to exchange something after a certain period of time.
With this vending machine system, people can use credit cards of all kinds. People will keep coming back because they know they can use any payment method or technique they need.
Your customers can use their credit cards to pay with Vantiv and Paypal, two of the best payment systems. Especially when your customers forget their wallets or want to pay from their accounts, this option is fundamental.
Additionally, this POS system allows you to have a customer reward program. Through this program, your customers can rack up points for your store that will keep them coming back. Also, it gives them a sense that you are always available for them and makes them feel more personal.
With the Vend bookstore POS, you can make some sales even if the internet is down. The internet isn't always reliable, but the Vend POS will always be there for you.
In addition to allowing your customers to select whether they would like the receipts printed, emailed, or texted, you will also be able to customize your receipts with your store name and logo.
Computer Software Compatibility
Vend POS is highly compatible with Web-based program or iPad. The user can make use of a Mac, PC or an iPad for the Vend POS system. Vend is cloud-based as stated previously. Therefore, the user will have to access it wherever there is an internet connection.
Customer Service
Vend POS has a 24 hour a day customer service line. The customer service team is always available for live chat, a live phone conversation or email.
They realize how chaotic a business can get; therefore, you can approach or contact them in whatever channel is convenient for you. They have Vend POS experts that will provide on-the-job training and also customize the product for your company.
24-hour customer support (Call, Chat or E-mail)

It prepares custom receipts with the company logo and name

Vend can perform multiple payment options

It surcharges is affordable

Offline caching to complete business without an internet connection

Make critical business decisions for your store

Sell books online as well as in-store

Efficiently manage a large inventory of books

e-commerce (online store)

Provision of Multi-location support

Its 24 services may tend to over-labor user

When the system is faulty, it may affect sales negatively
Salient Features
Keep track of sales and stockpile across all means. 

Allow features like in-store pickup and multi-location inventory.

Eliminate double data entry. 

Save time by managing customer's data and your brick-and-mortar stores in one place.

Improve customer satisfaction. Fulfill orders quicker and more accurately.

Quantities are updated automatically to prevent overselling and stock outs.

Manage prices, inventory, product list, sales, and customer data through Vend POS.

Automatically sync sales and customer data across multiple online and brick-and-mortar stores.
Pros of Vend Bookstore POS
Extensive inventory management

Multistore capability

Loyalty program

Gift cards
Cons of Vend Bookstore POS
Expensive monthly cost

No built-in eCommerce capabilities

Basic reporting tools
Vend POS Pricing
A Vend POS system costs $39 a month. One store and one register are included. It is affordable even if you have more than one store. Vend also offers a free trial.
The trial allows you to take a closer look at the system and make some sales, so you can see if it is what you were looking for.
Why Makes Vend Bookstore POS Stand Out? 
Online and offline functionality 

Customer management and loyalty program

Add-ons available for specific needs

Highly customizable
Customer Reviews
Vend excels in customer reviews and is highly rating across the board in all categories including ease of use, customer support, value, and functionality.

4. Shopify POS – Bookstore POS with Apple Pay Integration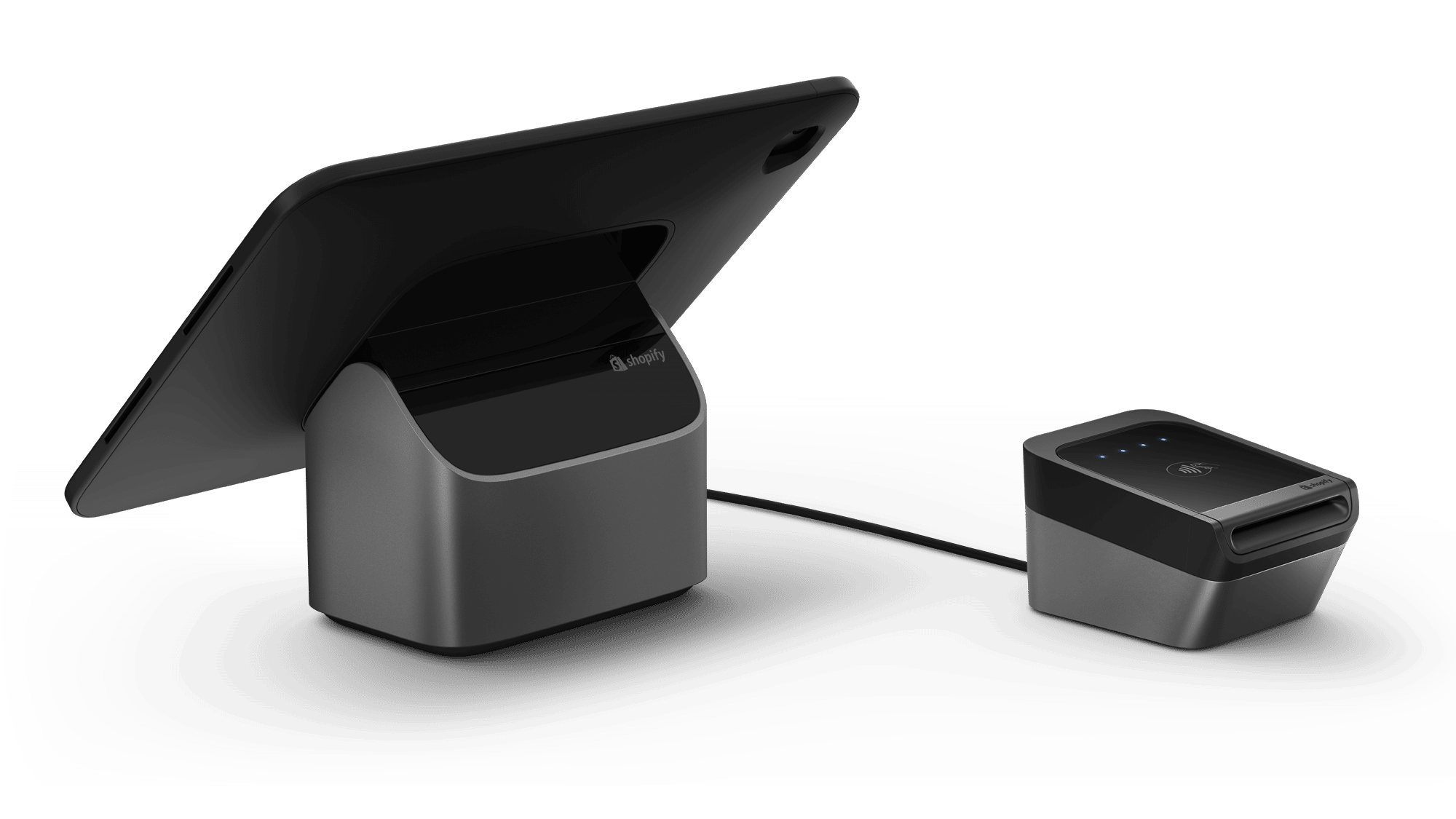 Shopify's spectacular point of sale system was inevitable, it was only a matter of time before it happened. In the world of online retail, Shopify has already established itself as the leader. Shopify's modern ecommerce services make it easy for small businesses to process secure online sales.
In 2013, Shopify started selling physical products through its shopify POS system. The app seamlessly integrates with Shopify's web store, so selling physical products was highly anticipated.
It's a good idea to pay attention if you plan to become an omnichannel retailer. You can switch from browsing your online store to purchasing your purchase the very next day with Shopify's POS system. The Shopify POS offering has since evolved since 2013, into Shopify POS for Android, Shopify POS for iPad—there is no Shopify POS system configured for desktop computers—and Shopify POS mobile. These options provide you with a highly affordable POS solution that allows you to manage sales remotely or on the go.
Software Compatibility
A bookstore POS system like Shopify is an on-the-go product. It can be used with any software system the user may think of. Shopify works well on your smartphone or tablet, which makes it simple to use and to make quick sales. 
Customer Service
The customer service team at Shopify POS should be honored for their commitment to offering their clients the best service possible. They are available 24 hours a day to assist clients.
It has software for inventory management with barcode support

Social media sales channels

It can register limitless products

Shopify displays customer profiles with order histories and buying patterns

It is e-Commerce supported

Customer-facing display

It also uses Gift cards

It prints out custom receipts

24/7 tech support

Its usage requires no battery

Allows customers to pay with store credits

It offers book specials and discounts at checkout

It's limited to offline functionality

Credit card transactions cannot be processed if the internet goes out.
Salient Features of Shopify Bookstore POS
In addition to Shopify POS Lite, Shopify POS Pro offers additional features that enhance your business efficiency and functionality. POS Lite comes standard with every Shopify monthly plan except Shopify Lite.
Shopify POS Lite
The company's basic POS includes the following features:
Inventory tracking across locations and sales channels.

Unlimited product inventory with collections, variants, and multi-location inventory.

Login PINs for individual staff members.

Discount and promo codes for online and in-person transactions.

QR codes that can be attached to certain products for checkout.

The option to email customers with items they liked to encourage purchases.

Customer profiles with order history and contact information.

Order notes for special requests on purchases.

Automatic tax calculations.

Custom receipts by email and SMS.

Return processing with automatic inventory updates.

Reporting that includes cash tracking, basic inventory reports and finance reports.

Compatibility with Shopify's card readers and accessories.

Shopify Payments integration.
Shopify POS Pro
In addition to the features with POS Lite, Shopify's POS Pro includes:
Order management for local pickup, local delivery and in-store exchanges.

Cart retrieval for e-commerce checkout.

Custom printed receipts.

Purchase order creation.

Inventory forecasting

based on sales and inventory analysis.

Product transfers between locations with inventory tracking.

Low stock alerts.

Sale item suggestions based on performance.

Inventory matching and receiving count with barcode scanning.

Detailed inventory reporting.

Daily sales reports on sales, products and staff performance.

Sales tracking by staff members.

Unlimited non-admin staff access to POS.

Staff roles and permissions.

Manager approval settings for actions like discounting.
Pros of Shopify POS
Mobile

Numerous integrations, including payment gateways

eCommerce integration

Modern UI

Accepts multiple payment options
Cons of Shopify POS
Shopify POS Pricing
In terms of pricing, this type of POS system is the most affordable. There are three packages to choose from: Basic Shopify, Shopify, and Advanced Shopify. The retail version of each package costs an additional $49 a month. Here is a quick breakdown of the packages.
Basic Shopify
$29 per month

Using External Payment systems of 2.0% transaction fees

In person credit card fees of 2.7%

Online credit card fees of 2.9% + $0.30

Only two Staff accounts per contract
Shopify
$79 per month

Using External Payment systems of 1.0% transaction fees

In person credit card fees of 2.5%

Online credit card fees of 2.6% + $0.30
This type of POS encourages more five staff accounts per contract
Advanced Shopify
$299 per month

Using External Payment systems of 0.5% transaction fees

In person credit card fees of 2.4%

Online credit card fees of 2.4% + $0.30
This type of POS has a higher number of fifteen staff accounts per contract
What Makes Shopify a Good Option for Bookstores? 
Language translation

Gift card and in store credit features

Customer Support 24/7
Customer Reviews
Shopify is highly raved about by customers.

KORONA POS was founded in 2011 to help retailers, quick-service restaurants, and ticketing companies automate operations, gain insight into performance, and scale effectively.
With the software, you can manage your inventory, generate sales reports and KPIs, manage employees, maintain vendor relationships, print tickets and gift cards, run promotions, and integrate payments. Furthermore, it integrates seamlessly with many other systems, including eCommerce, accounting, CRM, and card processing.
It is a subscription-based system with 24/7 customer support, automated updates, and no additional fees or surcharges. You can reach us by phone, chat, and email, and we'll respond quickly to any problems you may encounter.
Salient Features
Payment Processing

Inventory Management 

Reporting

Ticketing & Event Management

Retail Loss Prevention

Customer Management

Franchise & Multistore System
Pros of Korona Bookstore POS
24/7 customer support

Adaptable and customizable system

Unlimited free trial
Cons of Korona Bookstore POS
Limited integration options

Unclear pricing

Dated user interface
Korona POS Pricing
KORONA Core – $49 per month KORONA Advanced – $59 per month KORONA Plus – $79 per month KORONA Enterprise
Starting price:  $49.00 per month
Free trial:  Available
Free version:  Not Available
Why Should You Choose Korona Bookstore POS?
No contract

24/7 customer support

Free trial
Customer Reviews
Online reviews seem to be in agreeance that Korona particularly excels in inventory management, which is very important for bookstores.

How Are These Bookstore POS Systems Ranked? 
Most of you are familiar with POS systems and their associated hardware, so we will not discuss these topics here. Instead, in this Buyers Guide, we will discuss why and how they are ranked. What criteria are generally used, and so on? Much research and analysis go into the rankings of the five POS systems featured in this article.
It is crucial for each system to perform well, especially based on the price it is being paid for its services. Primary strengths and weaknesses are key considerations.
The service provider of a system is also evaluated based on how active they are within the industry. Do they offer training and resources to customers? Experts believe that if a provider participates in industry-related events, they can develop the reputation of a leading authority on POS systems.
Pertinent Criteria of a POS System for a Bookstore: 
If you are thinking of opening a bookstore or already have one, you will need a bookstore POS system. What are the most important criteria you should consider when selecting a system?
Consider your bookstore's size. Is it a smaller brick-and-mortar store, or is it a large chain store? Take a look at the following list once you have answered these questions. Will it feature a niche of particular books? Or, will it feature a wide variety of books to appeal to everyone?
Factors to Consider 
Capacity of the system

Price of the system now and in the future 

Ease of use of it

Specific features it contains

Reputation of the specific system you are viewing
Your bookstore system should allow you to make crucial decisions for your business, such as what books to stock and what not to stock. Our article now moves on to the heart of our article: different POS systems you can purchase if you are considering making your inventory available online to consumers.
Bookstore POS systems: Buyer's Guide
Books and music stores have been the hardest hit by the emergence of online superstores. Also, owners of book and music stores face the challenge of competing with e-books and downloadable music. With increasing consumer demand for books and music files that can be accessed from a laptop or mobile device, many businesses are rethinking their business strategies.
Instead of just being stores, many book businesses are becoming shopping destinations that sell more than just books. For example, many offer food and coffee on their shelves.
What is Bookstore Software?
A number of retail point of sale (POS) software vendors are available to assist book and music retailers with their most critical business functions, including inventory and pricing. The systems cater to organizations with multiple locations, small family-owned shops, and everything in between. With this buyer's guide, you will be able to find the right POS software for your book and music retailer business in this constantly evolving market.
The key modules for book stores and music shops are book inventory software and point of sale software. These stores usually have only a few duplicates of a large number of items, and special orders are common. As a rule, books and magazines are identified by barcodes called International Standard Book Numbers (ISBNs) and International Standard Serial Numbers (ISSNs).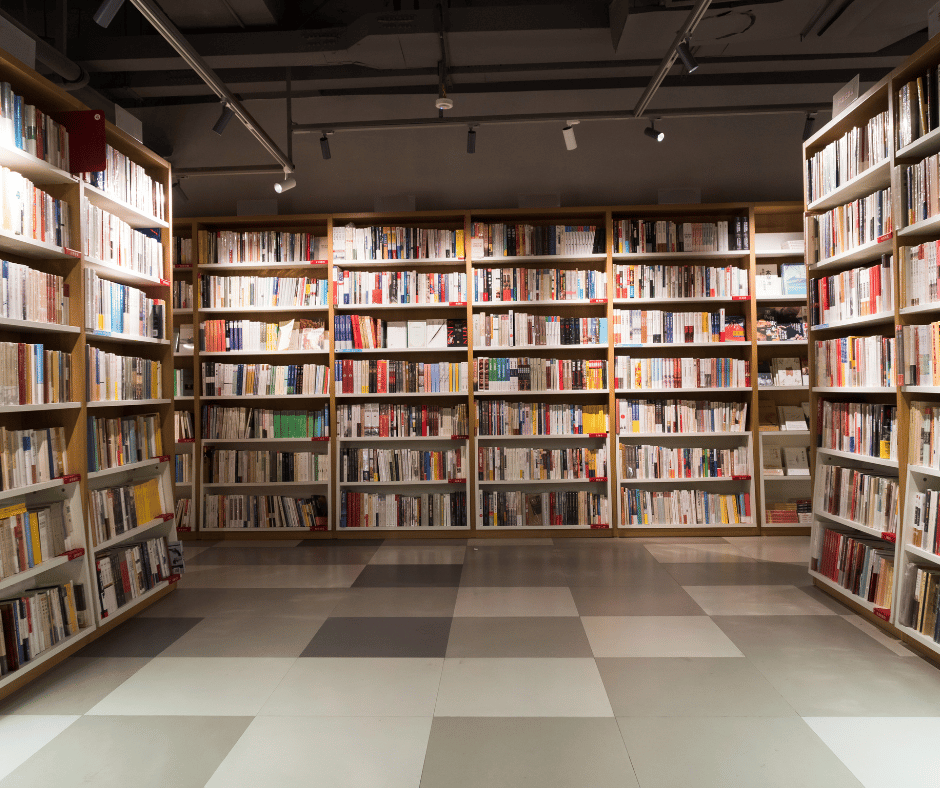 As music and book stores embrace social media to attract and maintain customers, customer relationship management (CRM) is another important aspect of software solutions. If stores buy products from customers to resell, the POS and accounts payable features should be integrated for payments to be processed properly. And if stores buy products from them to resell, the systems should support both brick-and-mortar stores and online sales.
Benefits of Bookstore POS
Accurate and Automated Inventory Control
Managing inventory levels poses a challenge for all retailers, but it is especially challenging for bookstores. Using inventory features, stores can ensure that they never run out of popular titles every week, month, and year.
More Efficient Shopping Experience
Inventory management in bookstores gives any employee the ability to quickly locate items for customers, rather than having to search through the sections they're "pretty sure it belongs in." This will result in a more positive experience for customers and hopefully encourage repeat business.
Deployment Models
In many bookstores, on-premise systems are used. Some still use paper systems, but SaaS systems are becoming increasingly popular as an upgrade or replacement option for bookstores.
In SaaS applications, or web-based applications, you subscribe monthly and pay for them on the vendor's servers.
A final benefit of SaaS software is increased accessibility. Users can access these systems from any device with an Internet connection and from Mac or PC operating systems.
The Bottom Line
From the analysis stated above, it said that the high volume of credit cards and cash that passes through a bookstore every day make a POS system a necessity. Not only does a Point of Sale (POS) system track every penny of organization sale, many Points of Sale (POS) programs also act as processors of credit cards.
As you have now done some research into selecting the right bookstore POS system, you should be able to make some headway. You can't go wrong with any of these five reviewed systems, but it's important to take care of your most pressing business needs first. Make a list of the most important things you're looking for in a POS system, and don't be afraid to be specific. Once you compare your list with what these POS systems offer, you'll know what you're looking for.
Frequently Asked Questions
What is a bookstore POS System
A bookstore POS system processes all sales, manages inventory, produces sales reports, and improves overall business efficiency. The system's software runs on integrated hardware.
How does a bookstore POS Work?
A point of sale for bookstores has unique software for book management and ordering. The point of sale is meant to improve owners' understanding of their business and help increase overall sales.
What is bookstore inventory management? 
Inventory management is all done through the POS system. The inventory management can automate ordering, identify best and worst sellers, improve warehouse efficiency, and manage vendor relations.
How can a bookstore POS grow sales?
Through better inventory management and sales metric and analytics, bookstore owners can gain a better understanding of their business and products. The information can be easily translated to direct action that will improve store performance.
What are some bookstore POS features?
Standard features for bookstore POS systems include robust inventory management, product analytics, custom employee permissions, loyalty programs, processing of sales, and more.