Last updated on March 13th, 2019 at 05:31 pm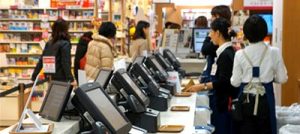 Bookstore Point of Sale (POS) systems may have powerful and substantial features.
When buying the right POS system for your bookstore, you need to think of what is most important to you?
You might be thinking of which POS SYSTEM to purchase for your bookstore. Here is the real deal because in this article, I will present to you some of the best bookstore Point Of Sale system (POS) in the market.
While considering which bookstore POS System is right and best for you? This may depend mainly on many things such as price.
Options in the software compatible with your current computer operating system, the system durability, and the system portability, etc. There are many important things to look.
Here are three best POS systems for bookstores that may suit your company's needs. Check out the following POS system: Shopkeep, Shopify and Vend are the top-rated and the best bookstore POS system in the market.
This article will thoroughly delve into the subject alluded to in the title. We shall begin by giving a little background on POS systems.
Following that, we will talk about the specific criteria a POS system should meet when being utilized for bookstores. The heart of this piece will be complete details on four separate systems.
This article will neither promote nor pan the individual systems. Instead, it will present all of the facts prospective buyers need to know in order to make an informed decision on which system to purchase. So sit back, relax, and read this entire piece.
How These POS Systems Are Ranked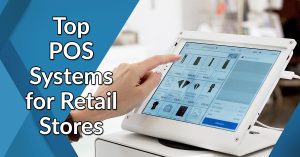 Since most of you know what POS systems are and all about the accompanying hardware, there is no need to discuss that here.
Instead, we shall focus on why and how they are ranked. What criteria is typically used and such.
Each of the four POS systems featured in this article has ranked at or near the top of several lists. A lot of research and analysis goes into the ranking process.
At the forefront are factors like primary strengths and weaknesses, as well as how they compete against one another. Of key importance is how each system performs, especially in relation to the price paid for its services.
Something else that gets looked at is how active each system's service provider is within their industry. Do they offer training and resources for customers?
Does that provider participate in industry-related events? The expert opinion is, if they do get involved in these things, they develop a reputation as a leading authority on POS systems.
Pertinent Criteria of a POS System for a Bookstore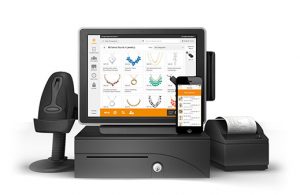 Okay, let's say you either are planning to open a bookstore or already own one. You are going to need a Point of Sale system in order to run it.
So, how do you determine which system is right for you? What criteria must it have?
To begin with, think about the size of your bookstore. Is it a smaller "mom and pop" type of store? Or is it a massive bookstore, perhaps one of a chain?
Will it feature a small niche of particular books? Or, will it have a huge cross-section of books in an attempt to appeal to everyone? Once you have answered these questions, take a look at the list below.
Factors to Consider 
Capacity of the system

Price of the system now and in the future

Ease of use of it

Specific features it contains

Reputation of the specific system you are viewing
Having just the right system for your bookstore will allow you to make vital business decisions, such as which books to stock and which not to.
If you are considering making your inventory available to consumers online, the right system will play a huge role in your ability to do that. Keeping these things in mind, we now move forward with the heart of our article: different POS systems you can buy.
Top Pick Bookstore POS : SHOPKEEP
Shopkeep is an iPad based POS system. This iPad base makes it a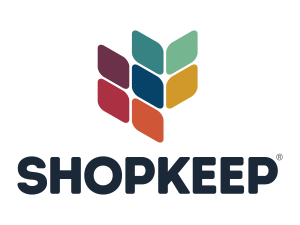 great product; it gives payment a whole new meaning.
One can save on counter space because of how small the "computer" system is.
You can procure additional product for your iPad system.
There are desktop stands that are capable of holding your iPad up and make it a little easier to handle. Shopkeep is cloud-based which is excellent because.
It will enable you to access your company's sales records whenever the need arises as long as you have internet connection access.
This same system will keep you up-to-date with the new trends in technological improvement. Keeping up with the modern day is essential when it comes to maintaining and obtaining a vast clientele.
The feature of this inventory is incredible! One can keep a close eye on everything in his/her stock. This system has an extensive catalog as well.
FEATURES OF SHOPKEEP BOOKSTORE POS
   New iPad Air 1, 2 Stand Included: Your impressive bookstore deserves better than clunky POS hardware or a cheap iPad stand. Tower your cash drawer and receipt printer out-of-sight for the ultimate point-of-sale experience.

   Shopkeep POS has NEW iPad iPP320 Ethernet Credit Card Reader (ChordPay Provides): This Ethernet card reader is EMV chip card-capable and apple-pay ready, and it can also accept traditional magnetic stripe credit cards. Connects this system to your network through Ethernet for superb reliability.

   Thermal Receipt Printer and Kitchen Printer Included: To get you set up quickly, it included an internal power supply, power cable, interface cable, complete paper roll, and mounting kits.

   It has new cash drawer: Black Face, 13 x 13 and media slot with a cord.

   Shopkeep was developed by a retailer, for retailers. Every aspect of this system, starting from the lightning fast register to the simple charging system, yet sophisticated reporting is made to help you master the challenges of running your store. It's time to get staffing, inventory, and sales working in lockstep.
PRICING
This gadget has customizable pricing for your bookstore. There is an only month to month contract.
You don't need to worried about being in a long-term deal if you do not want to quit. On top of the best month to month contracts, there are no cancellation fees if you do want to cancel the contract.
This Point of Sale system is $69 a month for one register.
COMPUTER SOFTWARE COMPATIBILITY
Shopkeep POS is an iPad system as stated above. It means that the only system that it will work on is the iOS operating system.
It can be a plus, or it can also be detrimental. If you are in love with the features of an iOS system like many people do, and then you will love this Point of Sale system.
It can also work with the Cloud which is an online based operating system. This is an excellent feature because you will be able to access it whenever you have an internet connection.

CUSTOMER SERVICE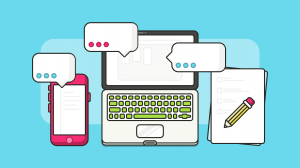 They have 24-hour customer service. This feature makes it great because you can always count on help when you need it most.
They don't ever take a day off either. This customer service team is open and available all day 365 days a year.
Another astonishing thing about their customer service is the fact that you get to talk to a live person. When you call you don't have to go through all of the automated systems that do not understand the message you are trying to pass across anyway.
They don't only have customer service over the phone; they also have customer service online where you can chat with a live representative.
You can also email them if it isn't super urgent. There is one-on-one training for the system along with additional one on one support.
[su_row] [su_column size="1/2" center="no" class="procon"] [su_box title="Pros" box_color="#00bf08"] [su_list icon="icon: check" icon_color="#0cc33e"]
Inventory management with barcode support

One on one training
24-hour customer support (live)
There is no long-term contract. Simply month to month
They have complete starter kits
Capture customer contact information at the sale
AppCard loyalty program integration
View your bookstore's performance at a glance and on-the-go
Stay connected with your customers
[/su_list] [/su_box] [/su_column] [su_column size="1/2" center="no" class="procon"] [su_box title="Cons" box_color="#bf000a"] [su_list icon="icon: ban" icon_color="#bf000a"]
Only works on iPad iOS systems
Shopkeep only supports up to 10,000 items, so it's not the best POS for gigantic bookstores
The month to contract may not benefit some users
Its operation may sometimes require extra training
May be difficult to operate in an environment where there is no stable electricity
[/su_list] [/su_box] [/su_column] [/su_row]
Our Second Pick : SHOPIFY
On the go payment techniques are becoming more popular
in this day and age.
The Shopify Point of Sale (POS) system is the best and perfect product for the ever-growing technology trends.
There is a lot of payment methods when it comes to this product. You can make payment with Android or Apple pay.
It also enables them to pay with debit cards such as Amex, Visa, MasterCard, and Discover. The Point of Sale (POS) system will approve both magnetic swipe cards and chip cards.
Product discounts can also be applied right through the app. Another strong feature is that its tax option is customizable. The app lets you design what percentages (%) of taxes are applied to each of the sales.
On top of how easy it is to make a sale, this system also makes it easy and quick to give back customers' money. One can reverse the transaction with no undesirable hoops to jump through.
One of its favorite features is the way that you can send people receipts with ease. The user can text or email the clients' receipts to them. This is a significant step forward into the new generation of technological improvement. Keep your bookstore up to date.
If you are fortunate to be in the group of bookstores that set up a book table at for events, then this regarded to be an excellent system for you!
This system is portable and itch-free to travel with it. It is very little to the system. Therefore you save a lot of room whenever you are going with it.
Even if you don't need it to travel, you can still use it in the store. It will save you on counter space in the bookstore and make your checkout station look much less scattered.
Making your business look clean and keeping you up-to-date will improve your sales and clientele.Another great feature is, if you sell in person, you also get an online presence included in your package.
You can sell to anybody across the globe by making payments for products online. With the use of Shopify POS, payment can still be refunded even though someone bought goods online.
FEATURES OF SHOPIFY POS
Shopify Compatible: Yes that's right; Epsilon mPOP is compatible with Square POS and other systems
Compact and sleek design: Most Compact Square Register on the Market Guaranteed. It Measures only 12 in x 12 in x 4 inches.
Built-in all in one Shopify: Thermal Bluetooth Receipt Printer with Print Speed of 100mm/sec and cash drawer with four Bill and 4 or 6 Adjustable Coin Tray
Free tech support: Via the contact page on the manufacturer's website.
It has no iPad inclusion
The product is dimension 20x15x20 inches
PRICING
This type of POS system has the most significant low prices. There are three different packages that user can choose from; they are the following: Basic Shopify, Shopify, and Advanced Shopify.
They all have unlimited file storage and amount of products. There is also an additional $49 a month for the retail version of each package. Here is a quick break down of the packages that are offered.
Basic Shopify
$29 per month
Using External Payment systems of 2.0% transaction fees
In person credit card fees of 2.7%
Online credit card fees of 2.9% + $0.30
Only two Staff accounts per contract
Shopify
$79 per month
Using External Payment systems of 1.0% transaction fees
In person credit card fees of 2.5%
Online credit card fees of 2.6% + $0.30
This type of POS encourages more five staff accounts per contract
Advanced Shopify
$299 per month
Using External Payment systems of 0.5% transaction fees
In person credit card fees of 2.4%
Online credit card fees of 2.4% + $0.30
This type of POS has a higher number of fifteen staff accounts per contract
COMPUTER SOFTWARE COMPATIBILITY
This type of POS is an on the go product. It is compatible with any of the software systems that may come to the user's mind. Shopify works greatly on your phone or table which makes it straightforward handle and to make quick sales.
CUSTOMER SERVICE
When it comes to customer service, Shopify POS ought to be awarded. The team of customer service is open for 24-hours a day to ensure they offer their clients the best service possible. One can talk to a live customer service representative.
[su_row] [su_column size="1/2" center="no" class="procon"] [su_box title="Pros" box_color="#00bf08"] [su_list icon="icon: check" icon_color="#0cc33e"]
It has software for inventory management with barcode support

Social media sales channels

Limitless products can be registered

It displays customer profiles with order histories and buying patterns

 It is e-Commerce supported

Customer-facing display

It also uses Gift cards

It prints out custom receipts

 24/7 tech support

Its usage requires no battery

Allows customers to pay with store credits

It offers book specials and discounts at checkout
[/su_list] [/su_box] [/su_column] [su_column size="1/2" center="no" class="procon"] [su_box title="Cons" box_color="#bf000a"] [su_list icon="icon: ban" icon_color="#bf000a"]
It's limited to offline functionality

Credit card transactions cannot be processed if the internet goes out.
[/su_list] [/su_box] [/su_column] [/su_row]
Third Choice For Bookstore POS : VEND
The Vend Point of Sale system is a cloud-based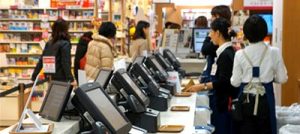 system and can be operated from a computer system or iPad. It is useful wherever you have an internet connection.
With this Vend system, one can have gift cards and provide an in-store credit option as well.
This feature can save you money and keep the client coming back. Customers will keep coming back once they know that they can return something at any time.
People don't like when they purchase something and are unable to replace it after a certain period. Vend proffers multiple payment options for one's customers.
This vend system recognizes credit cards of all kinds. This system will keep people coming back because they know they can use whatever payment method or technique they need to.
Two best payment options are Vantiv and Paypal. With the use of these systems, your customers can pay with their credit card.
This system is a fundamental option, especially when your customer forgot their wallet or revels paying from their accounts that way.
This vend POS system also enables you to have a customer reward program. With this program, your customers will be able to wind up points for your store that will keep customers coming back.
It also tells them that you are always there for them and gives them a sense of more personal relationship.
Vend also has an offline caching option to let you make some sales even if the internet is down. The internet is not always reliable, but the Vend POS will have your back no matter what.
You will be able to customize your receipts with your store name and logo on it. You can also allow your customer to select whether you want to print, email or text the receipt.
FEATURES OF VEND POS
Keep track of sales and stockpile across all means. Allow features like in-store pickup and multi-location inventory.

Eliminate double data entry. Save time by managing customer's data and your brick and mortar stores in one place.

Improve customer satisfaction. Fulfill orders quicker and more accurately.

Quantities are updated automatically to preclude overselling and stock outs.

Manage prices, inventory, product list, sales, and customer data through Vend POS.

Automatically sync sales and customer data across multiple online and brick-and-mortar stores.
PRICING
The Vend system is $39 a month. The price is meant for only one store and one register. It is affordable even if one has multiple stores. Vend POS system also offers a free trial of their POS.
This trial enables you to sometime play around with the system and makes some sales to see if this is what you were searching for your business.
COMPUTER SOFTWARE COMPATIBILITY
Vend POS is highly compatible with Web-based program or iPad. The user can make use of a Mac, PC or an iPad for the Vend POS system. Vend is cloud-based as stated previously. Therefore, the user will have to access it wherever there is an internet connection.
CUSTOMER SERVICE
Vend POS has a 24 hour a day customer service line. The customer service team is always available for live chat, a live phone conversation or email.
They realize how chaotic a business can get; therefore you can approach or contact them in whatever channel is convenient for you.
They have Vend POS experts that will provide on the job training and also customize the product for your company.
[su_row] [su_column size="1/2" center="no" class="procon"] [su_box title="Pros" box_color="#00bf08"] [su_list icon="icon: check" icon_color="#0cc33e"]
24-hour customer support (Call, Chat or E-mail)

It prepares custom receipts with company logo and name

It can perform multiple payment options

It surcharges is affordable

Offline caching to complete business without an internet connection

Make critical business decisions for your store

Sell books online as well as in-store

Efficiently manage a large inventory of books

e-commerce (online store)

Provision of Multi-location support
[/su_list] [/su_box] [/su_column] [su_column size="1/2" center="no" class="procon"] [su_box title="Cons" box_color="#bf000a"] [su_list icon="icon: ban" icon_color="#bf000a"]
Its 24 services may tend to over-labor user

When the system is faulty it may be affecting sales negatively
[/su_list] [/su_box] [/su_column] [/su_row]
Information on Available POS Systems for Bookstores
From this point forward, this article will be discussing individual Point of Sale systems for bookstores, using the criteria we spoke of above. It will also thoroughly describe, and list some pros and cons of, each system. There is no significance to the orde
Important Features & System Requirements
Businesses in contemporary age are increasingly adopting POS systems, and one of the most apparent and compelling reasons behind that is a Point Of Sale system does away with the need for price tags.
Prices of the items are linked to the product code of a commodity when adding stock, so the cashier needs to scan this code to process a sale.
Whenever there is a price change, this can also be efficiently executed with the inventory window. Other benefits include the ability to implement various types of discounts, a loyalty scheme for customers, and more efficient stock control.
The point of sale is often regarded as the point of service because it is not just a POS but also a customer order or point of return. POS terminal software may also have features for additional functionality.
Many Points of sale vendors simply referred to their POS system to be retail management system (RMS) which is adequately a more appropriate term meaning that this software is no longer all about processing sales.
But comes with numerous of other capabilities such as inventory management, supplier record, membership system, issuing of purchase orders.
And bookkeeping, hide barcode label creation, sales reporting and some cases remote outlets networking or linkage, to name superior ones.
Nevertheless, it can be fondly called POS system rather than a retail management system that is in vogue among both end-users and vendors.
The basic, fundamental definition of a Point of Sale (POS) System is an electronic device which enables the user to process.
And record the transactions that occurred between an organization and their consumers, at the time in which goods or services are purchased.

CONCLUSION
From the analysis stated above, it said that the high volume of credit cards and cash that passes through a bookstore every day make a POS system a necessity.
Not only does a Point of Sale (POS) system track every penny of organization sale, many Point of Sale (POS) programs also act as processors of credit cards.
This system makes clumping of credit cards more secure for both the business owners and their clients. A server is accountable for all their sales, and it is impossible to access the computer without the password.
This also helps tremendously to cut down on employee theft. The first benefit of a POS system is that it simplifies communications between the bookstore keeper and the customers.
Orders pass through the computer, directly to the bookstore printer. Another substantial benefit of a bookstore POS program is that it makes tracking of everything from the book separation to other stationery.
Because the Point Of Sale system serves as a time clock, it can also be used to prepare payroll. This system can save your business a lot of money and payment stress in your bookkeeping department.
Along with the day to day operations of running a bookstore, a POS system is capable of organizing profit and loss statement and sales tax.
The most obvious drawback to any Point of Sale system is that it is mostly computer based, and subject to all the same technological trends and improvement.
If the system crash and you don't have a backup, the organization may be at risk of losing all the transaction data, not just sales.
But profit and loss statements and payroll statements. There may need to examine these data some days. So, always try your possible best to have a backup.