(Last Updated On: 10/02/2022)
The beauty supply industry is estimated to reach $90 billion by 2020.  To keep up with such a demanding industry, beauty supply stores need a robust point of sale system.
The best beauty supply POS system should be capable of managing a diverse inventory of cosmetic products, hair gels, combs, and many other products. The ideal system would also manage a customer's need for loyalty programs and gift cards. So if you are ready to take your business to the next level, let's look at the best beauty supply pos systems.
Top Beauty Supply POS Systems
| | | |
| --- | --- | --- |
| POS System  | Software Subscription Fees  | Payment Processing Rate  |
| Brilliant  | Starting from $4.95/Month | Quote-Based |
| Lightspeed Retail  | Starting from $69/Month | 2.6% + $0.30 per transaction for e-commerce purchases |
| NCR Counterpoint | Quote-based  | Quote-Based |
1. Brilliant  POS – The Best Beauty Supply POS System Overall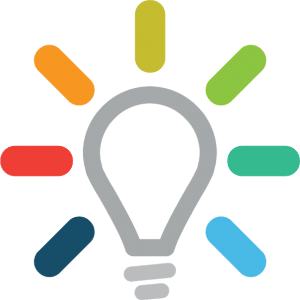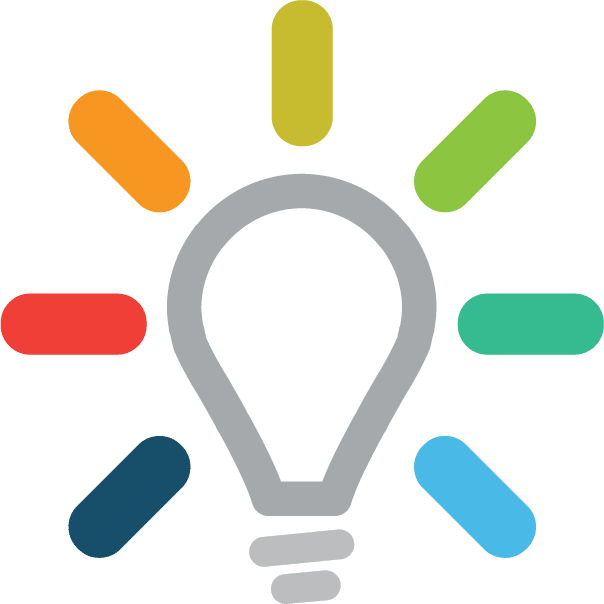 The Brilliant beauty supply POS system will simplify business management for you and improve customer service. It allows you to effectively manage the employees, stock the right products for the target market, and offer the right services to attract new and repeat business.
The solution is packed with a myriad of innovative tools to save you time on administrative tasks and facilitate decision making.
Other capabilities that make Brilliant ideal for beauty supply businesses include:
Cloud-Based Mobility 
As one of the best cloud-based beauty supply POS systems, brilliant offers you secure and convenient access to business data in real-time. This solution makes it possible for you to connect with your customers from anywhere. 
It will also free your team to meet customers anywhere on the store floor, bringing the POS system along with them in real-time. In addition, if you want to stay on top of the business remotely, the solution offers an intuitive log-on capability. 
Inventory Management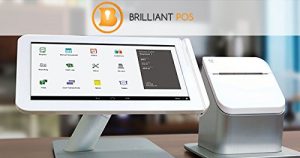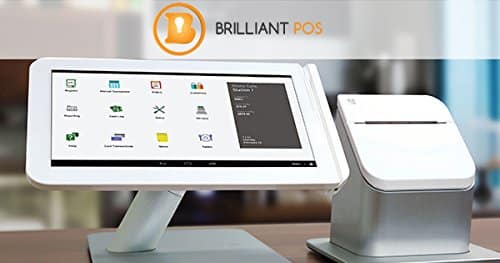 This feature offers you all the tools you need to keep pace with the ever-changing beauty trends. The solution features a robust and comprehensive Inventory Management functionality.
It allows you to keep track of the hot-selling and not-so-hot selling items so that you can adjust course and manage inventory intelligently.
You will also be able to set low stock alerts, manage vendor relationships, and generate and receive purchase orders in a seamless manner.
Pricing 
Whether you are using Clover Mini, Clover Flex, or Clover Mobile, the provider offers a number of price plans to suit your needs and budget. Some of the main price plans offered by Brilliant POS include:
Payments Plus ($4.95)
This plan offers you the basic functionality you need to monitor your cash and credit sales in real-time from anywhere. It allows you to accept all forms of payment and capture electronic signatures and tips on-screen.  This option also enables you to send and store digital receipts, set employee permissions, and shifts as well as enable customer engagement marketing. 
Register Lite ($9.95)
Would you like to upgrade the functionality of your Brilliant POS system beyond the basic cash register capabilities? The Register Lite plan will add order and inventory management capabilities to your POS system. 
Register ($39.95)
This is a full-featured beauty supply POS solution that will help you unleash unlimited potential. In addition to Register Lite features, this plan will also offer you advanced order and item management capabilities. The $39.95 price if for the first register. Additional registers are priced at $9.95 each. 
Possible Drawbacks 
Requires upfront payment for the hardware, which smaller businesses may have problems footing. 
2.Lightspeed Retail POS – The Best iPad-Based Beauty Supply POS System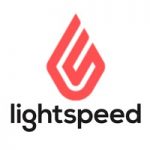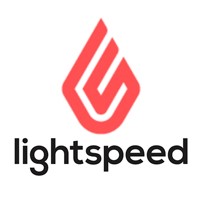 Get yourself an all-in-one beauty supply POS solution that offers great value for money. The mobile-based POS convenience of the solution allows you to streamline your operations on the go. Lightspeed also supports multiple business locations and multiple payment options. Other aspects that make Lightspeed one of the best beauty supply POS systems include:
Omnichannel Capabilities 
This capability allows you to online and in-store sales and other retail operations from the same platform with Lightspeed's Omnichannel functionality. The provider offers some of the best eCommerce capabilities for beauty supply businesses. The Omnichannel suite of tools is aimed at optimizing sales and productivity in your business while managing the workflow and inventory in real-time. 
Reliable Customer Support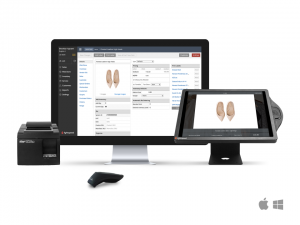 LightSpeed beauty supply POS system features an intuitive interface for enhanced ease of use. However, you may find yourself in need of professional assistance from time to time.
In such a case, the provider has a team of experienced customer support professionals in place to help you out. LightSpeed customer support is reliable, reachable and highly-responsive. You may contact them 24/7 and have your concerns addressed in a timely manner. 
Pricing 
LightSpeed retail offers a number of software subscription plans to suit different business sizes and budgets. Here are some of the monthly subscription plans you should consider: 
Basic Plan ($69/Mo)
Priced at $69 per month, this plan offers basic retail management and POS capabilities. This price is for a single register and is billed annually. For those who would wish to be billed monthly, the provider charges $79/month for the same plan. Additional registers will cost you $29/month each. 
Starter Plan ($99/Mo)
This is for retailers who would like to have an online presence. In addition to the Basic features, this plan offers eCommerce capabilities. If you would rather pay for your subscription month after month, the provider will charge you $119/month. 
Standard Plan ($119/Mo)
For $119/month that is billed annually, the provider will offer you automated accounting in addition to Standard features. If you would like to add registers, you will be charged an additional $29/month per register. 
Advanced Plan ($169/Mo)
Would you like to reward your loyal customers through the POS system? The Advanced Lightspeed retail plan features LoyaltyEngage to help you achieve this. If you are to be billed on a monthly basis, you will be charged $189/month for this plan. 
Possible Drawbacks 
It requires a one-year commitment, which may be too expensive for some businesses. 
3. NCR Counterpoint – The Best Beauty Supply Retail POS System – NCR Counterpoint

With the NCR Counterpoint POS system, beauty supply business owners and managers can focus more on running the business and connecting with customers. Being a complete retail POS system, NCR Counterpoint automates some of the important tasks to help streamline operations. Ranging from inventory to sales management, the solution features all the tools you need to succeed, including: 
Mobile Inventory Management 
The NCR Counterpoint system features a 2B-Inventory solution. This is a powerful, simple, portable, and accurate mobile solution for inventory and warehouse management. It allows you to save time, improve accuracy, and ease the burden of physical inventory. 
Scan inventory item barcodes to monitor actual store quantities.  Quickly transfer scanned information from 2B-Inventory to Counterpoint to calculate differences in recorded and actual inventory.
Secure Payments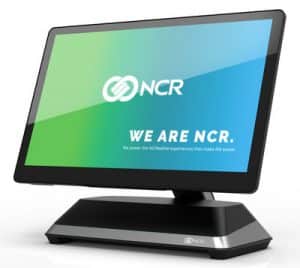 The NCR Secure Pay offers a secure and reliable integrated payment solution for your beauty supply business. It is a PCI-DSS Compliant electronic payment gateway that you can rely on for reduced credit card breach risk.
Point-to-Point Encryption (P2PE) helps protect sensitive credit and debit card data from the first card swipe, while in transit, and all the way to the Secure Pay host. State of the art encrypting devices encrypt cardholder information prior to performing an electronic payment transaction. 
These sophisticated devices use strong encryption and industry-standard key management technologies to encrypt and transmit cardholder data securely over any network
Pricing 
The pricing for NCR Counterpoint hardware and software solutions is tailored to your specific business needs. To get an accurate quote, you should contact the provider directly through its official website.
Possible Drawbacks 
The system only works on proprietary hardware components, which can be quite costly to acquire.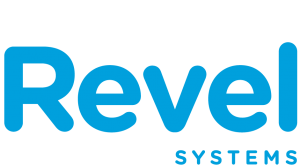 Revel is a feature-rich, cloud-based iPad POS system for a variety of businesses but really excels in two industries; restaurant and retail. It comes equipped with all the bells and whistles you expect to get for its the price tag.
Hourly sales can be tracked, inventory management tools make keeping track of stock a breeze, and best of all, it can be integrated with others services such as Apple Pay and QuickBooks. Although it is one of the more expensive iPad POS systems, Revel continues to earn its keep. It is able to cater to just about any need you may have for your beauty supply business.
Product Features
Mobile orders
Bluetooth barcode scanning
Offline transactions
Email marketing integrations
Intelligent reporting
Ability to issue discounts
Aceept gift cards and manage loyalty programs
Inventory management
Staff management
Quickbooks integration
Social media integration
Cost
Revel is without a doubt one of the more expensive options on this list. For small beauty shop owners who are just starting out, it is probably best to avoid starting Revel at first. The initial setup fee is a fairly large price barrier for most and will run you $1,000 just to get started.
This is a deal-breaker for many, considering that even many of the more well-known iPad POS systems do not have any setup fee at all. As a matter of fact, Revel is the only one on this list that has any kind of setup fee.
After you are all set up, you will also have a monthly fee that can range from $70.00 – $200.00. Revel's monthly price is not publicly available and you will need to head over to their site to request a quote.
The Downsides
Apart from being extremely expensive, the Revel iPad POS system also falls short in quite a few other areas. Even after that initial $1,000 fee to get it all set up.
You are still left with the headache of making it work the way you actually want it to, and for the less tech-savvy this is a daunting task to say the least.
The reporting data is not always accurate, the system has a tendency to get very laggy or just crash altogether, customer service does not seem very well educated in the product, and there are a lot of customers still waiting on iOS 10 compatibility.
Verdict
Revel really does have the potential to be a huge name in the point of sale industry. However, they need to make it more accessible to entry-level users, as well as fix a lot of the bugs the system has.
This iPad based POS system is indeed rich in features but I cannot recommend it for the average user unless they have a large budget and are tech-savvy enough to troubleshoot any problems they run into. Overall, Revel isn't a bad system outside of the problems I mentioned above. The folks over at Revel have heard all kinds of feedback from their customers and they are actively and constantly working to improve their system based on what the community wants.
Buyer's Guide: Things You Need to Know Before Choosing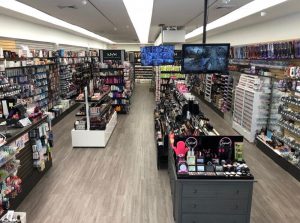 Beauty supply owners should only go for software options that help them manage the employees and stock the right products for the target market. Your preferred beauty supply POS system should simplify your work by streamlining the important processes.
Ideally, you will need a POS solution can manage the diverse beauty supply inventory, keep things organized, offer discounts, and offers like Mix and Match. If you are looking for such a system, here are some of the important considerations you need to make:
Reporting and Analytics 
The software option you choose should keep you updated on the performance and all the important business metrics at all times. Most of the leading beauty supply POS systems are designed the collect important business information and generate relevant reports automatically.  
The solution should allow you easy and secure access to this business data from anywhere in real-time. An integrated time clock will make it easier for you to track your employees. Additionally, it should be capable of generating appropriate staff reports and insights. 
Although some beauty supply POS software solutions are known to feature accounting capabilities, it is advisable to get on that supports integration with third-party accounting integrations. This will ensure that your accounting data is automatically posted to prevent costly errors. 
Inventory Management 
Only a specialty beauty supply point of sale system will have all the tools you need to effectively manage the diverse stock in your business. Following the initial setup, the system allows for easy transfer of business information, including the inventory database. 
In this regard, the leading software solutions allow you to import data in Excel or CSV formats. The right system should allow you to order your stock directly from the POS system, preferably through pre-loaded catalogs. Other inventory management tools that will come in handy in a beauty supply business include: 
Product Variants 
Owing to the diverse nature of a beauty supply inventory, you will need an inventory manager that can accommodate all your product Variants. As such, your preferred beauty supply software should allow you to capture multiple product attributes. 
For instance, it should allow you to enter multiple Variants for the same product, such as color, size, and style. It should also make it possible for you to categorize items using the relevant custom labels. 
 Purchase Orders 
This tool will make it easier and more convenient for you to order stock from multiple vendors. In this regard, some of the leading POS providers allow you to place orders with different vendors by creating a single purchase order. This will definitely save you a considerable amount of time. 
Orders
In addition, to purchase orders, the system you choose should be capable of creating work orders, layaways, and special orders right from the POS system. Need stock from multiple vendors? Save time (and money) by creating a single purchase order.
Item Types 
The system should make it relatively easy for you to categorize your stock items by types, such as Assembly or box. A system that can attribute serial numbers to the various inventory items will also come in handy.  
Customer Relationships Management (CRM)
The best beauty supply POS system should equip you with the CRM tools you need to drive loyalty and keep your customers coming back. To grow your customers'' lifetime value, you need a suite of tools that helps you anticipate their future purchases. 
It is also advisable for you to get a solution that supports loyalty programs and gift cards for your beauty supply business. It should allow your customers to purchase gift cards and use them with ease on their future purchases. 
In addition to collecting important customer details automatically, the system should also allow you to create customer profiles/accounts. It should allow you to include additional notes to each customer profile, denoting their specific needs. This, along with customer sales history, will help you tailor your offering to each customer's needs. 
Customer Types 
The system should let you group your regulars according to their purchase histories. For instance, you may have regular, employees, and VIP customers. The right software for a beauty supply business should allow you to assign statuses to customer accounts, making it easier for you to identify them and offer appropriate incentives. 
Final Verdict 
Choose a POS system that is specifically designed for a beauty supply store and other specialized boutiques. Such systems have the capabilities you need to manage the diverse range of lipsticks, flat irons, perfumes, and other beauty products you have in stock. 
When it comes to writing an essay, many writers feel overwhelmed. However, it is not as difficult as you may think. The process of writing an essay is very basic, and following a few simple steps can help you get started. You need to plan your writing, draft it, and share your finished product. This article will show you how to structure your conclusion paragraph to effectively conclude your essay.
Like the four POS systems reviewed above, your preferred solution should organize the inventory, manage customers, and staff effectively.  Whether you own a startup business or a supply chain, this guide will help you get the best beauty supply POS system.