(Last Updated On: 02/12/2023)
Written by Martin Nikolaev: Point of Sale Expert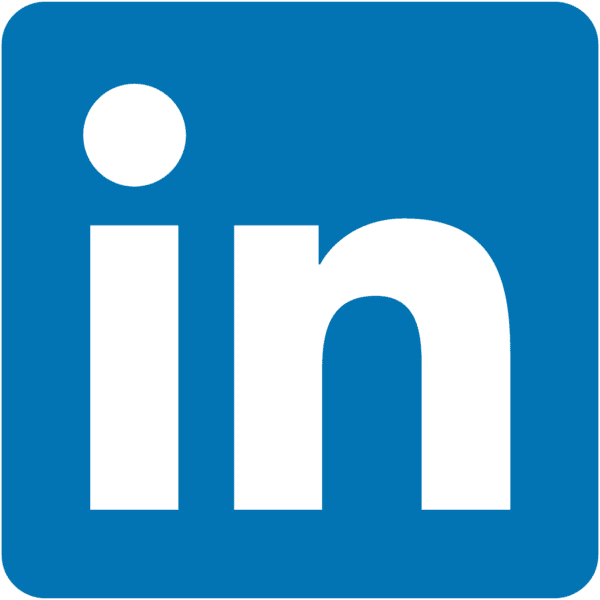 Our dedicated product review team spends hours of research, fact-checking, and testing to recommend the best solutions to business owners and managers like you. We earn from qualifying purchases through our links, but this does not influence our evaluations. Why trust our reviews?
I love playing pool, and I believe millions of people share my passion. Running a pool hall doesn't seem like much at first, but this kind of business has multiple aspects that need managing. If you're struggling with the proper management of such an establishment, there's something you can do about it. Introducing a solid pool hall POS system can help you centralize and manage all the various business processes related to running a pool hall.
The best pool hall POS systems feature powerful table and menu management tools, including the ability to customize the room's layout. These point-of-sale solutions also allow you to make reservations on pool tables, offer discounts, and monitor player standings. Better yet, you can often do all of this using only a single handheld device. You will be able to schedule league games, including opponents and locations. Having table timers and digital menus managed by a centralized POS system is a plus, as the customer would enjoy complete pricing transparency. 
You may also be interested in the 5 Best Liquor Store POS Systems.
Experts Choice
Overview
The best pool hall POS system is SoftTouch POS.Top features of SoftTouch POS include: 

DineBlast Mobile Ordering

PCI PA-DSS Payment Security

Loyalty Progams
Gift Cards
Self-Checkout
Don't have time to read this whole review? Skip ahead to:
Why Do You Need a Specific Pool Hall POS System?
I know what you're thinking: why should you bother looking for a niche POS system and not get a top-rated one instead? While that might be a (somewhat) working solution, the truth is, you need something specific if you want to turn the complexity of running a billiard venue into a breeze. I've had similar conversations with business owners operating in other industries. Once they switch to a point-of-sale system that was designed with their niche in mind, everything changes for the better. This is why you should look into pool hall POS systems if you own or manage such a business.
Finding the Best Pool Hall POS System | Buying Guide
The perfect POS system for the billiard venue you're running needs to boast several features and cover the aspects that any reliable point-of-sale solution should. It should help you with:
Inventory management

: Given the nature of pool hall facilities, you'll be faced with keeping a variety of products and supplies in stock. A modern POS system will help you organize, track, update, and refill stock quantities almost automatically

Security

: The system needs to have top-notch security protocols that protect sales and client data. It should preferably store every bit of information on a cloud server

Data syncing

: Being able to combine all kinds of data and process it for different purposes is an important perk to have

Integrations

: Your new pool hall POS system should be able to integrate with all kinds of third-party software and hardware, thus avoiding all sorts of limitations that could stall the growth of your business and the easy management of all aspects related to it
Let's look at some of the specific requirements that I believe are crucial for the proper management of a pool hall.
Waiting List: Get a system that displays customer waiting lists in a clear and easy-to-un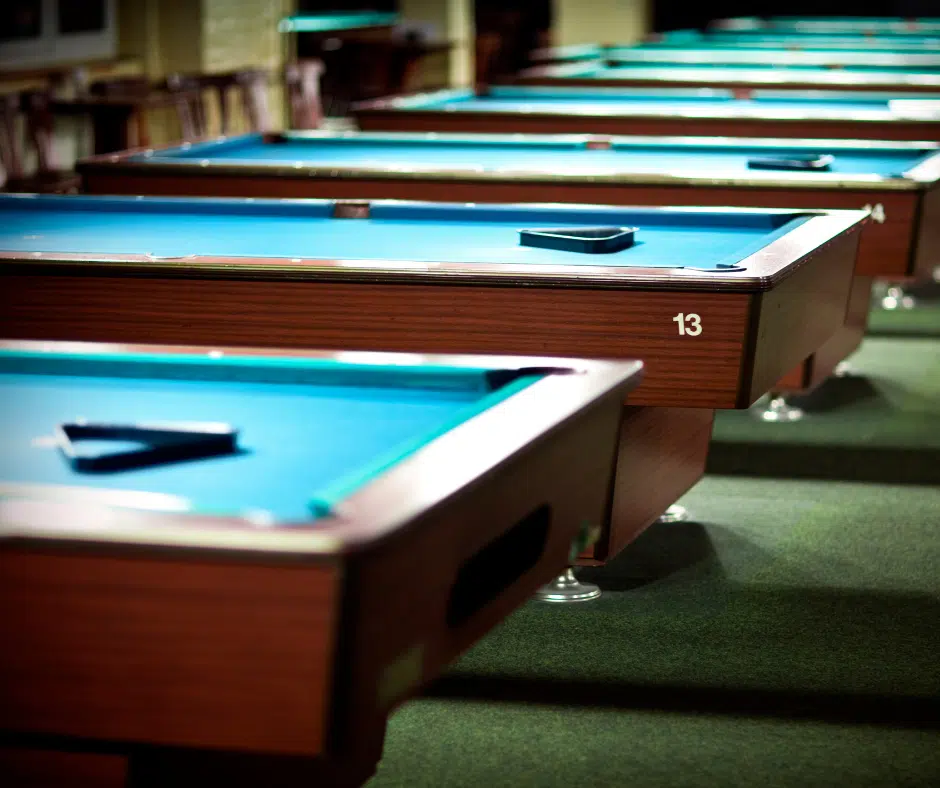 derstand manner. It should also make it easy for you to delete, add or send players to any of the tables in the establishment. 
Table Status: Most of the leading pool room POS systems use color coding to show whether a table is occupied or not. Additionally, it should show the number of regular-rate players, flat-rate players as well as the total number of players per table. 
Table Rates: In the event that the table rates in your billiard hall are not dependent on the number of players, the system should allow for easy customization of the rates. You should be in a position to set up rates or change them in a matter of seconds from the register or the management portal. 
League Scheduler: This is a must-have feature for billiard or pool league organizers. In some of the best billiard POS systems, this feature allows you to schedule game opponents and locations. This capability will come in handy in any sports league that requires a Round Robin-type game schedule.
Table Timer: An integrated clock will help you manage table times and related transactions more efficiently. In most cases, entering the first player into the system will automatically turn the table light on. After checking the last player, the light should go off automatically. 
The player list on your preferred billiards hall POS system should be able to display such customer details as player name, number, starting time, period played, and the running total. Since table Rates may change several times throughout the day, an integrated timer will help you work out the total amount accurately. 
Rentals: The pool POS system you choose should also make it easy for you to follow up with and track rental pool tables and equipment. In this regard, most of the leading solutions time the rentals automatically. It should also allow for convenient management of individual rental items through the POS system or remotely through the manager's portal. 
Additional Things to Know Before Choosing a Pool Hall POS System
As a pool hall owner or manager, you need to manage all aspects of the business simultaneously. I know this can be daunting, bearing in mind that some of the leading billiard halls offer pool table rentals, equipment rentals, food and drinks under one roof. 
The right pool club software should streamline all operations in the establishment and simplify management tasks. Ranging from table or room status to digital menus for retail and restaurant operations, the system should furnish you with the right tools. 
Read more:
8 Best POS System Options for Retail Business Owners
Discover the Best Restaurant POS System | 25 Systems Reviewed |
To help you get the best pool hall POS system, these are some things you need to consider while shopping for one:
Customizable Table/Room Layout
The leading pool hall POS software developers will allow you to create and customize a table layout that corresponds to the actual floor layout in the establishment. Most of the best billiard POS systems come preloaded with pool tables that you may use to create a pool table layout.  
The more advanced solutions will even allow you to use your own images. Get a solution that makes it easy for you to customize the background as well. The right layout will make it easy and convenient for you to manage and assign the tables.
You will get to know whether a table is occupied or not and when it is appropriate for you to schedule more players to the table. It should let you assign customers to any of your tables for limited or unlimited time slots. 
Pool Table Management Tools 
With the right software, you will get a virtual interface that allows for easy laying out of the game room layout. Additionally, it should present you with the right pool table management tools and capabilities. Your preferred billiards POS software solution should give you enhanced control over the entire hall.
For instance, it should make it convenient for you to manage reservations, offer discounts, monitor players' standings as well as manage short-term and long-term rentals. The system should also be capable of tracking players for various events, such as special deals and tournaments. 
Security
Owing to technological advancements, there are several techniques that providers may use to secure their POS systems. Ranging from payment processing encryption to EMV chip support, your preferred solution should offer enhanced security. 
Some of the leading providers are known to use PCI PA-DSS payment validation to protect your customers' credit card information. You also need to regulate access to the POS system by your employees based on their roles. 
Register Tools 
The pool hall POS system you get should allow the customers to order at the counter or from any of the mobile billiard POS stations you may be having. From the register, you should be able to send the player's bar/deli or retail items to the same receipt. This simplifies billing and prevents errors while processing transactions.
Having entered all order details, the system should be capable of applying the relevant tax rules and working out the total automatically. From the register screen, you should also be able to void/credit, add changes, tips, and discount transactions.
Is There a Wide Variety of Pool Hall POS Systems?
There isn't a wide choice of specific pool hall POS systems to choose from, which was not a surprise to me at all. Still, there are a handful of options that I'll share with you below. I believe the best pool hall POS system is SoftTouch POS. The platform stood out to me thanks to its plethora of features that can help you handle dartboards, pool tables, tables, bars, menus, and more. One of its best features is self-checkout, which allows customers to place orders directly from their mobile devices. It also features state-of-the-art security protocols and features to keep your transactions and customer information safe. 
The billiard and pool room POS systems I've featured in this comparison review don't offer detailed pricing information, except for Definitive Synergy. You'll have to reach out to each POS provider to figure out what it's going to cost you. 
The solid POS systems I'll describe in the text below provide all the necessary features that pool rooms typically need to share. Let's walk through each of them and see how they stack up.
POS System
Hardware Cost
Software Pricing

SoftTouch POS

Works with third-party hardware components

Quote-Based 

Definitive Synergy

Complete touchscreen/t

ablet POS system s

tarts at $1,995

No monthly fees 

Alliance POS

Depends on the required hardware components

Quote-Based 
SoftTouch POS | The Best Pool Hall POS System Overall  
SoftTouch POS offers one of the best pool room POS systems available today, especially if you need the ultimate mix of flexibility, security, and convenience.
The solution is equipped with a myriad of specialty features and capabilities to handle dart boards, pool tables, and rental entertainment needs. 
I like the fact that this software seems to have it all. Its capabilities range from rentals and house accounts management to loyalty and gift cards. This software is ready to run your facility right out of the box. Some of the things that make SoftTouch a desirable POS system for pool halls include:
Self-Checkout and Payments

The SoftTouch billiard POS system comes with a proprietary mobile ordering application -DineBlast. Having installed DineBlast on their phones, the customers will be able to place orders right from their mobile devices. This is an entirely new concept that was introduced a few years ago, but most POS vendors didn't see its potential.
As such, players and guests may place their orders from anywhere in the facility, as well as complete the checkout process and pay for their table on their own. Your customers will have to wait for a check to make their payments.
Security Features
SoftTouch features a number of technologies that have been implemented to improve the level of security offered. It will protect all vulnerable data, ranging from the database to customer payment information. 
To begin with, the system features PCI PA-DSS payment security, a technology being used by just a few POS providers. This technology protects credit card information at the point of sale. EMV certification allows customers to use chip-enabled cards to make payments in your billiard hall. 
The system also supports touchless sign-on with wristbands. This prevents your staff from leaking their login credentials that may be used to access the POS system without their knowledge. 
Pricing 
SoftTouch billiard POS system pricing is Quote-Based and will mainly depend on your business requirements. SoftTouch POS software is exclusively sold through the SoftTouch Authorized Guidance Experts (SAGE) program. 
As such, the price may also vary from one reseller to another. 
Possible Drawbacks 
The POS system requires too much configuration to suit your business model requirements. Despite this, their customer support team is readily available to help you at any given time.
Get yourself a specialty POS system that is designed for pool rooms, upscale billiard parlors, poker clubs, and other related businesses. This is what you'll get if you opt for this solution. Definitive Synergy is not the most popular billiard hall POS solution, but it has what it takes to be.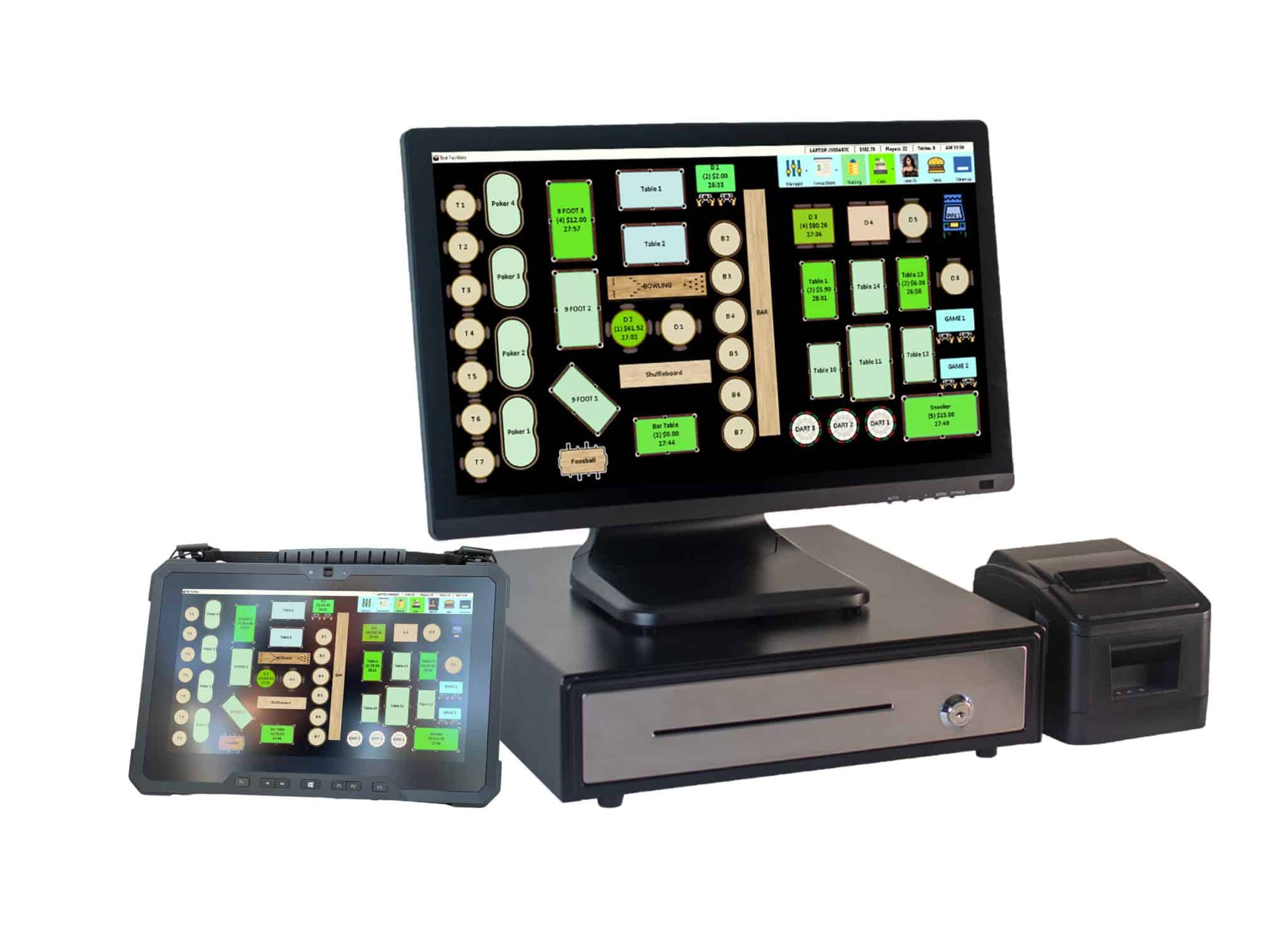 In addition to innovative pool table management, the system is capable of handling rentals, food and beverage operations as well. 
If you try this POS system's functionalities, you'll find that it's a good solution for pool halls and upscale billiard parlors that feature bars, restaurants or retail establishments. In addition to table assignments and rentals, this system has a lot more capabilities to offer, including: 
Custom Table/Room Layout 
Similar to managing a dining room, sales and revenue management in a pool room require you to know who is occupying which table at any given time. The software keeps you updated on table Status, letting you know when to schedule more players to a table in the hall. 
To allow for these, the system makes it easy for you to map your floor plan, along with pool table positions, onto the POS system. The virtual table interface lays the entire game room out with all the tables in their respective positions. 
As such, you will be able to assign customers to a specific table for limited or unlimited time slots. You will also get the tools you need to create and manage tournaments as well as keep track of player standings.
Staff Management
Running a billiard hall requires much more than just managing the tables, food, and beverages. Your preferred pool table POS system should also give you a detailed overview of your employees. Definitive Synergy makes it easy for you to manage all the staff, including servers, bartenders, bouncers, and other security personnel. 
It presents you with varied options for managing all these positions more effectively, ranging from a time clock, and hourly management to salary adjustment settings. The intuitive interface allows for easy management of employees across all the sectors. 
Possible Drawbacks 
Although the Definitive Synergy POS system supports retail operations, its retail management capabilities are limited. 
Alliance | Pool Hall Management Software
If you want a POS system that's effective in reducing operational costs and monitoring every aspect of your business, I believe the Alliance billiard POS system could be the one for you. With this solution, you could carry out bookkeeping, inventory tracking, and sales reports tasks with ease.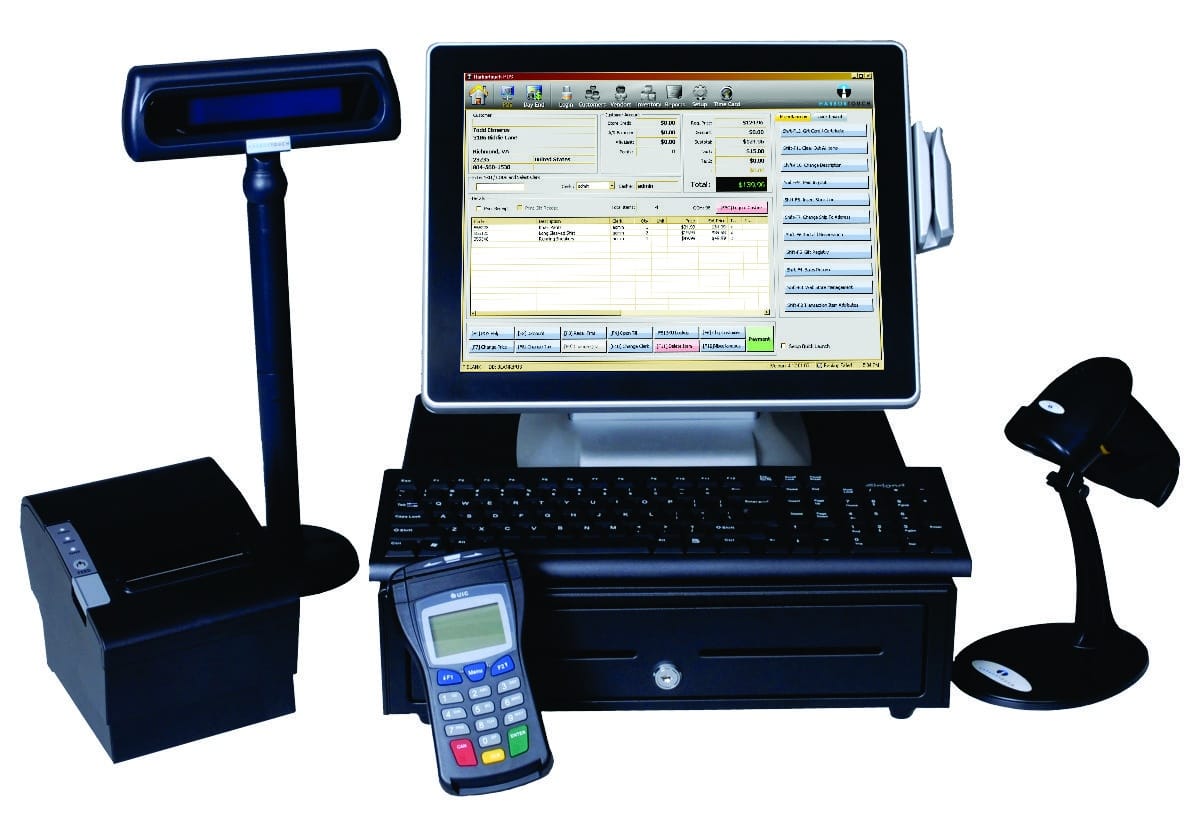 The system also supports stick rentals and allows you to charge players by time. Elevate customer service in the venue with swift retail and food purchases. Other industry-specific capabilities of the Alliance bundle pool hall POS system include:
Customization 
Do you have a hospitality center, retail or bar, and nightclub within your billiards lounge? If so, you probably use a unique business model. In order to streamline operations in such businesses, Alliance Bundle allows you to customize POS features around your business model.  
Staff Training 
Alliance Bundle features an easy-to-use interface that makes it easy for new employees tom learn and operate. The provider offers Onsite Training on how to use the software for you and your employees. This way, you can train the employees to use the POS system without spending a dime.
This has been proven to reduce staff training time and expenses in Pool rooms significantly. The system features a simple design for all the screens, including POS, Hostess, CRM, Inventory, and Labor Control. This being the case, you will have an easy time implementing and using the solution in your business. 
It will dramatically streamline your daily operations, retain guest loyalty and increase return business.
Possible Drawbacks 
The provider does not disclose any pricing information on its official website. Instead, you are required to contact the provider directly and wait for a quote. 
How to Manage a Pool Hall
Running a pool hall is a lot more complicated than it seems. You already know that if you own or manage one. However, you need to know how to take care of the business as you should. Here's what to consider:
Make sure you comply with all the requirements and regulations

Check out the health and safety rules you need to follow

Learn all about the specific maintenance a pool hall requires

Find the best suppliers you need for consumables, foods, drinks, and so forth

Invest in additional software (such as a pool hall POS system)

Take care of your clients: invest in the best air-conditioning and ventilation systems

Always keep the bar and food area loaded

Introduce additional activities (darts, arcade games, and others)

Keep the entertainment level high thanks to TV screens and a musical background
The best pool hall management software would help you with most of these tasks, which means that investing in one is an absolute must.
Final Thoughts 
A great billiards hall POS system should include table management features as well as support for retail, food, and/or bar service. Just like the three POS systems I reviewed above, a good pool hall point-of-sale solution should be flexible. It should also support mobile ordering and payment processing. 
Depending on your specific business model and POS requirements, you should pick a POS system that is best suited for your particular needs while bringing as much as added value as possible through its feature-rich structure. The best pool hall POS system should tie all your operations to offer a holistic experience to the customers. 
To get started with our Experts Pick for the best pool hall POS system, get a free quote now from SoftTouch POS.
FAQ
How does a pool hall make money?
Pool halls make their profit by charging rental fees and selling alcohol and other drinks and food products. Some pool halls offer other activities as well, such as darts.
How profitable are pool halls?
If you set up a pool hall with a dozen pool tables, then you have every chance of scoring a profit of more than $200,000 per year. Within the first years of the business life cycle, most of the profit will be reinvented or used to pay bills.
How do you write a business plan for a pool hall?
When you create a business plan, you need to figure out the scale of the business, the location, and the layout. You need to create a marketing strategy and calculate every last cost after you assess your current financial status.
Can you make money playing pool?
If you're not a professional pool player, you can still opt for different tournaments. If you're good at it, you can enjoy hefty winning, as long as you're in the top ten players.