(Last Updated On: 02/07/2023)
Written by POS Expert Martin Nikoleav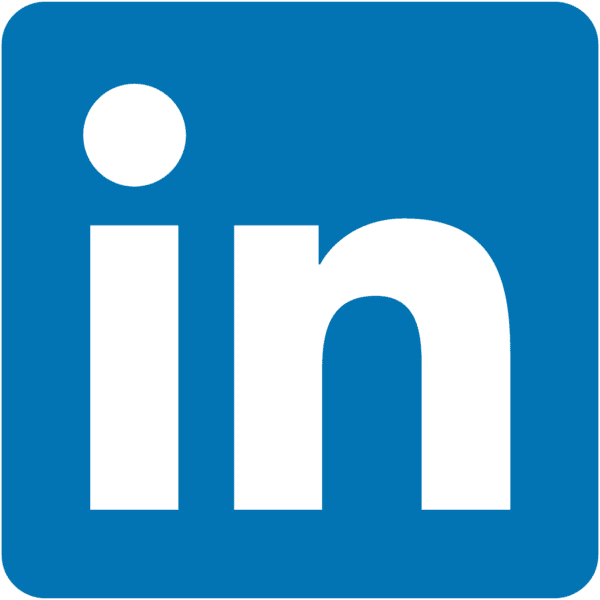 Our product review team dedicates hours of research, fact-checking, and testing to recommend the best solutions to business owners. We earn from qualifying purchases through our links, but this does not influence our evaluations. Why trust our reviews?
Whether you're running a business in the retail sector or the restaurant industry, speed is the name of the game, and the best iPad POS system for your organization can serve as the perfect tool. I believe that iPad based POS systems can help any business, no matter the scale or the industry, serve customers quickly and efficiently. It seems that Apple has created the kind of device that's equally appropriate for personal and business use. This brings us to the existence of iPad POS systems for small businesses.
If you've been looking for the right iPad POS system for small business, then you've come to the right place. In this article, I'll share all the advantages of iPad based POS systems and show you how to find the ultimate one. I'll also introduce the 10 best iPad POS systems that money can buy today.
Our Experts' Choice
Square iPad POS System

The best overall iPad POS system is Square. It offers:

Contactless payments
No monthly fees
Expert 24/7 phone support
Multi-location management
Quick transaction times
Don't have time to read this whole review? Skip ahead to: 
What is an iPad POS System?
An iPad POS system is an all-in-one POS solution designed for Apple's iPad. that comprises a credit card reader, barcode scanner, payment terminal, and receipt printer thanks to peripheral devices and software add-ons. This type of POS system is convenient and easy to use, but it's also able to keep all relevant data in the cloud. Plus, the system will help you manage virtually every aspect of your business, including inventory, ordering, accounting, and more.
Why iPad, you may ask? From my experience, iPads boast an unmatched price/quality ratio. They're durable, easy to update and operate, and not too expensive to maintain. When it comes to iPad point-of-sale software, I like its typically feature-rich structure and intuitive interface.
Comparing the Best iPad POS Systems | Buyer's Guide
I know that you probably want a universal solution that could take care of all the managerial aspects of running your business. Truth is, there isn't a perfect POS solution simply because no two businesses have the exact same requirements. This means that you'll need to find THE one that suits your organization to the fullest extent. Thus, the specific set of requirements and preferences you should stick to should be exclusively structured to fit your company. However there's a short list of must-have features typical of the best iPad POS system:
Integrations

: Except for integrating with your iPad, a flexible iPad based POS system should be compatible with all kinds of other third-party hardware and software solutions.

Inventory management

: The best iPad POS systems always boast an extended inventory management and monitoring toolset, allowing you to keep track of stock quantities and receive notifications and alerts related to your inventory.

Multichannel support

: In case you're running multiple locations or you're running both an online and an offline operation, your POS system should be able to sync all dynamic data and sales history across all sales channels.

Price/features ratio

: To make the most of your investment, you need to pick the iPad POS system that has all the features you could ever need. Buying the one that's referred to as a bestselling product is not a solution, as it may lack important perks that could be crucial for your development. Of course, you must not exceed your budget for the sake of having extra features you won't use. The golden middle is what you should strive for.
There are dozens of other important features you should probably look for, but these are the ones that will make the biggest difference for your business. When you compare the times before you had an iPad POS system as part of your arsenal and the period after that, you'll realize you've been missing out on a lot of goodies.
iPad POS System Features | The Checklist
When you start looking for an iPad POS system for small business like your own organization, you will find many options to choose from. I know that you'd be wondering how to pick the right POS solution for your needs. To help you choose wisely, I tried to pinpoint some important things to consider before making such an investment
Costs. The cost of an iPad POS system is important. While you should not go with a system simply because it's free (it might not serve your business well), the prices of some of the best iPad POS systems can vary a lot, depending on the features you need, the peripherals, the transaction costs, and more. You need to avoid the most expensive ones and find a solution that offers a good balance between price, additional costs, and the value the system will bring to your business. A good POS system will provide the best return on investment and help you earn your money back many times over a short period of time, thanks to the streamlined processes and the higher customer satisfaction. 
Features.  Always look at what features are offered and decide which are the most critical to your business, depending on your niche, business model, and other specifics. Just because a system has all the bells and whistles doesn't mean it will improve your business to the extent you want. You want a POS system that has the right features for your business, not just one with a long list of perks that you will never use. Look through all the available features every POS vendor offers and determine how many of them would be handy for your organization. you would use. 
Compatibility. If you already use a particular platform or you like to work with specific apps, it may be a good idea to find a POS system that will integrate with the rest of your existing setup. This idea also pertains to any apps that you use to run the business. For companies that are just starting and do not have their own form, choosing a POS system first is trickier, but it should still be integrable with third-party software and hardware in case you want to add them later. 
Ease of use. You should also consider how easy your new iPad POS system needs to use. Choosing a system that is hard for your customers to use and your employees to learn is a huge no-no. Most iPad POS systems are simple to operate, but it's possible that some would never be a good fit for your organization. A good choice here is to try out a few options if they come with a trial period, and see which one seems to match your expectations the best. 
Best iPad POS Systems 
The popularity of iPads as a client servicing tool has resulted in a lot of competition in the iPad POS system niche. I know It can be tough to find the best solution for your company.
To help you make the right choice, I took my time to go through the top-rated iPad point-of-sale solutions that are either designed to work on iPad or at least they're compatible with the device. Based on my research, the best iPad POS system for restaurants is TouchBistro POS. It has restaurant-specific features that set it apart, not to mention its vast array of features, affordable price list, and reliable customer support. On the other hand, the best iPad POS system for retailers is Square POS by far. Not only does the system come with a free basic plan, but it also boasts all the tools most of the small businesses out there would ever need. I think that it brings one of the user experiences as well.
Below, I'll introduce you to TouchBistro and Square, alongside eight of their major competitors. Check out the ten best iPad POS systems and compare them to see which one makes the best fit for your business.
1. Square POS | The Best Overall iPad POS 
Looking for a robust POS system for iPad, no monthly fee, and great customer service? Then check out this provider.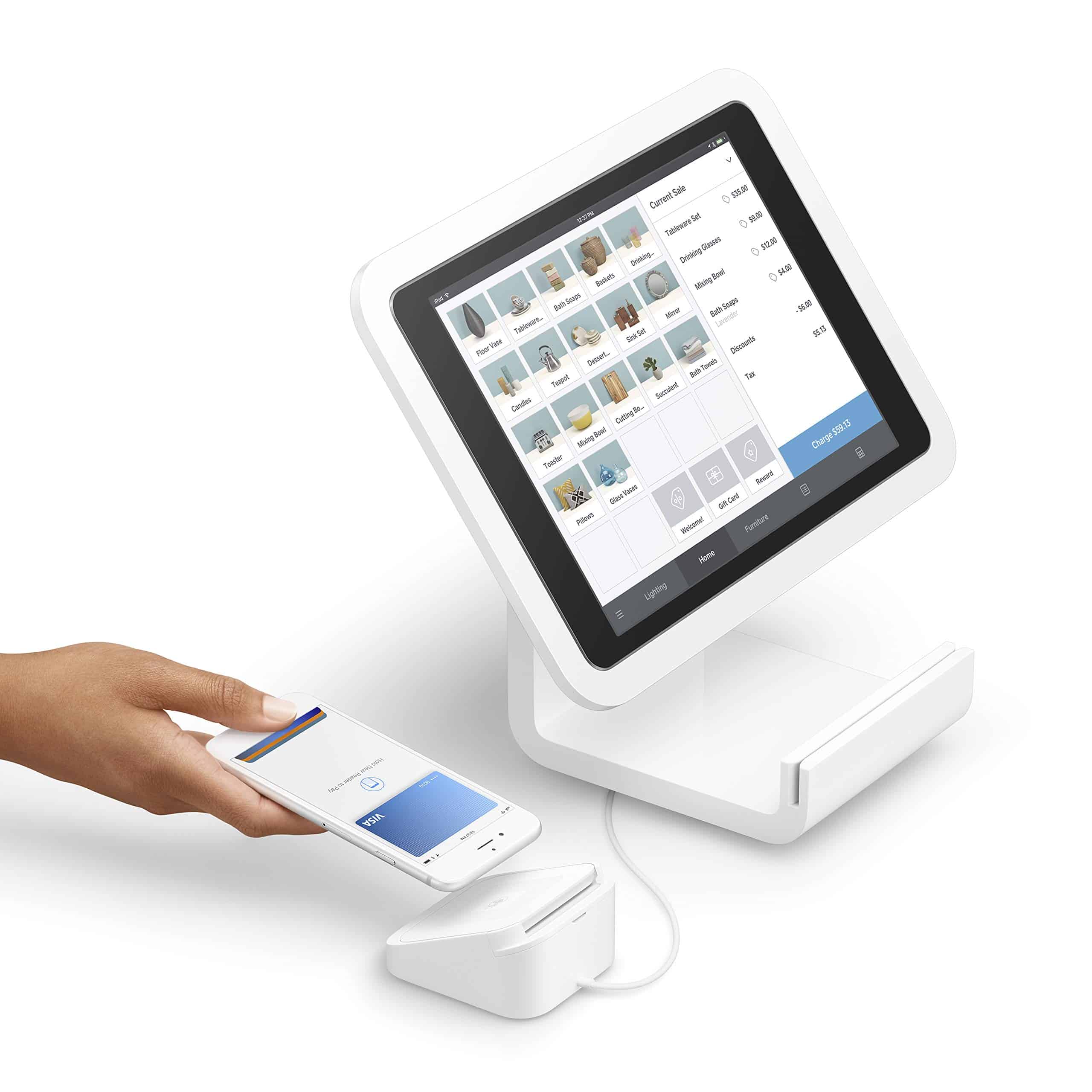 The Square iPad POS system you have likely heard about a lot when searching online. And now that you are running a retail store, it is the system that you should consider to meet with most of your customers and to make payment processing as easy as possible. Square is a simple platform to use, whether you have experience working with POS systems in the past or not. Use it to take payments and keep track of your sales. It is easy for everyone in your company to use without having to memorize a difficult system. 
Pros
Easy checkout process. One thing your retail business will enjoy is that Square is set up in a way that makes all of your customers feel like VIPs. Every customer will be happy with a checkout process that is quick and simple, a good loyalty program, and customer profiles that they can customize for their own needs. As the business owner, you can make adjustments to the POS system to help speed up the checkout process. This is done by only having the features and buttons that are necessary for your special business and nothing else. 
Manage more than one location. Square also allows you to add locations and additional employees simply, connect to other third-party apps that you use for your business and so much more. And all of this is done in one convenient location to make life easie1r. 
Set up contactless payments. You can even use Apple and Google Pay with this. You can also take payments in person, get paid remotely using cards and invoices, all from the comfort of your computer. 
Connect with your customers online. Square makes it easy to set up your online store and even set up a curbside pickup for your customers in just minutes. You can even promote your business on social channels to make sure you constantly keep up with your customers. 
Set up orders and organize deliveries. With the help of Square, you can start taking orders for your store and even integrate your own business with DoorDash, Uber Eats, and more to better serve your customers. 
In just a few minutes, you can set up your Square account. From there, you can see how simple it is to start taking payments and running your store, no matter where your customers are located. 
Square is an amazing iPad POS system for retail businesses, but Square for restaurants is an equally appealing product to pick. It will set you back less than the average iPad POS system cost. The affordability and flexibility of both are part of the reasons why Square is a leader in the POS system market.
2. TouchBistro POS | The Best iPad POS System for Restaurants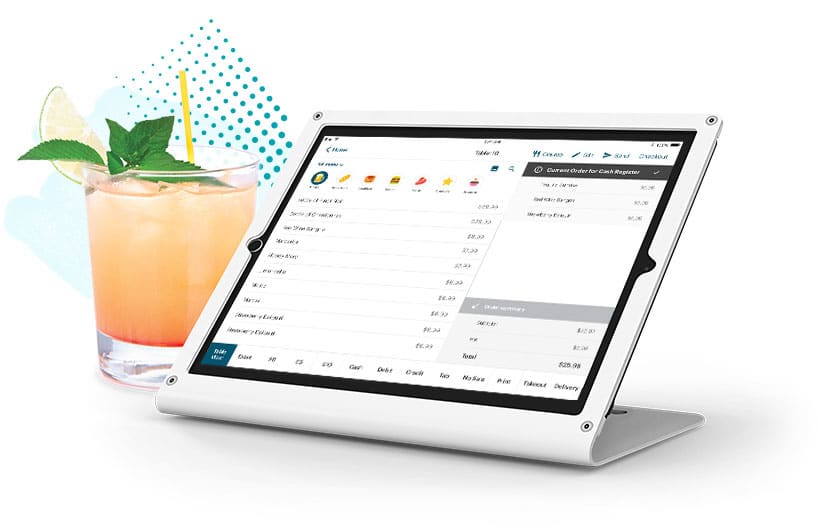 TouchBistro is designed with the restaurant industry in mind. It helps you run your business, so you can focus more on the customer and why you opened the restaurant in the first place, instead of wasting time on the technical stuff. TouchBistro breaks its service into two different categories. The first is called Full Service and it's meant for businesses like nightclubs, bars, breweries, and restaurants. The second one, Quick Service, is designed for fast-food joints, food trucks, cafes, and bakeries, among others. I think you'll agree that it is crucial to have efficiency and empower your staff to move fast in the food business. This iPad POS System does just that, which is why I recommend it.
Pros
State-of-the-art Ordering System: This is a great way to increase your sales. With TouchBistro, your iPad ordering system can do more than just take orders. Using your iPad, you can turn tables faster, prompt your staff with upsells to make more on each table, and make it easy for your guests to upgrade their meals when they use the self-ordering option. 
Employee Management: TouchBistro helps your staff learn how to work smarter. This iPad POS system helps your employees keep things organized during each stage of the process so there are fewer mistakes. It even allows guests to confirm their orders, which reduces errors thanks to the customer facing display. 
Easy Report Access: This POS system is designed to make life easier for you. As a business owner, you can check any report when you want, from any of the POS stations you have. You can even do this online, which, in my opinion, is one of the best things about this software. When you leave the restaurant, you can access real-time data to help you make more informed decisions. TouchBistro is so effective at its job at helping restaurants run more smoothly that it's currently used in more than 100 countries. Many business owners have found that this is the POS system they need to reach their customers, reduce errors, and increase sales and your restaurant can do the same.   
By being able to split bills, join seats, manage orders, and process payments, TouchBistro truly allows your employees to work with ease. Furthermore, this app lets you fully customize the layout of your restaurant. You can get the best picture of each table's margins and order food to the table with ease.
I like how well-designed the software that lets you create staff profiles, track inventory, and edit menu items is. In addition to the above features, TouchBistro offers extended analytics and dashboards that are needed to truly fuel your company's growth. The system will let you gather and drive insights from your computer or your phone with ease.
All in all, TouchBistro is the essential tool you need for every scenario related to restaurants and similar venues. I've seen restaurateurs struggling with their plans for expansion or trying to keep track of their different locations. These are a couple of examples that illustrate the effect of introducing TouchBistro to your business. Problems like inconsistent inventory, lack of communication, and impossible data syncing will become a thing of the past. There's no wonder that this iPad POS system's reviews have always been extremely good. Furthermore, TouchBistro has received multiple awards for its ease of use and feature-rich software.
Pricing
TouchBistro offers four different payment plans to cater to your business:
Solo: $69 per month. This solution is meant for places that have only a single terminal and do not need multiple order platforms.
Dual: $129 per month. This plan will give you two registers, allowing you to speed up the ordering process.
Team: $249 per month. This is recommended plan for larger restaurants in need of a system in every serving area and proper communication between all of them (e.g. bar, dining, etc.).
Unlimited: $399 per month: this gives you unlimited ability to scale your business and run it as optimized as possible.
3. Rezku POS | The Runner Up for the Best iPad System for Restaurants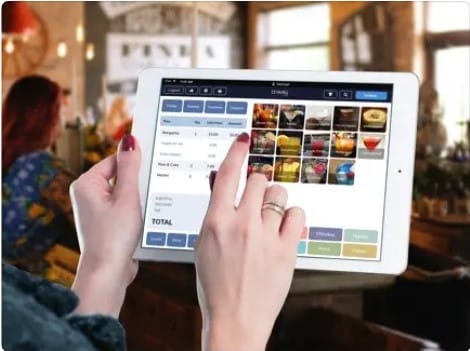 If TouchBistro doesn't have everything that you need, then you may want to give Rezku POS a try. I find this software to be a comprehensive restaurant platform that includes all of the different aspects that you need to grow your business the right way. This program is designed to help you keep track of all your inventory. At a glance, you can quickly tell whether something is out of stock or you need to order a new product. I believe the inventory management toolset of Rezku POS is one of the perks that make it stand out from the rest.
Rezku POS allows you to offer online ordering options to your customers, which has helped many businesses grow over the past few years. From gift cards to setting up a customer loyalty program, this is one of the best options to use for your restaurant. 
Pros
Affordable Pricing: One of the things I like the most about this system is its affordability. It offers a competitive price/quality ratio. Rezku POS can deliver most of the powerful features you want, all for free, while other companies will charge thousands of dollars for the same features. This makes it the perfect option for companies that need to save money or are just starting. I know that most of the people reading this are very interested in finding an affordable, but reliable POS system. If you're one of them, consider Rezku POS as a possible solution. 
Many of the robust features offered by Rezku POS can help you run your restaurant more efficiently. This point-of-sale software puts all of the power into your hands, allowing you to create a fantastic guest experience. Rezku POS will help you deal with every challenge and excel without the problems you're likely used to. 
Here's how Rezku POS can help your business:
Streamlined workflow to help put the focus on delivering the perfect service.

Secure mobile payments.

A layout of the floor plan to help with managing orders. 

Fast check splitting for your customers. 

Wireless kitchen display for customers to look at. 

Menus that provide descriptions and images. 

Loyalty points program.
Whether your company needs to save money or you are a brand new business, Rezku POS is the best iPad POS system to help you meet your goals. This is not just my opinion; most user reviews confirm it.
4. Lavu POS | iPad & Mobile Kiosk Integration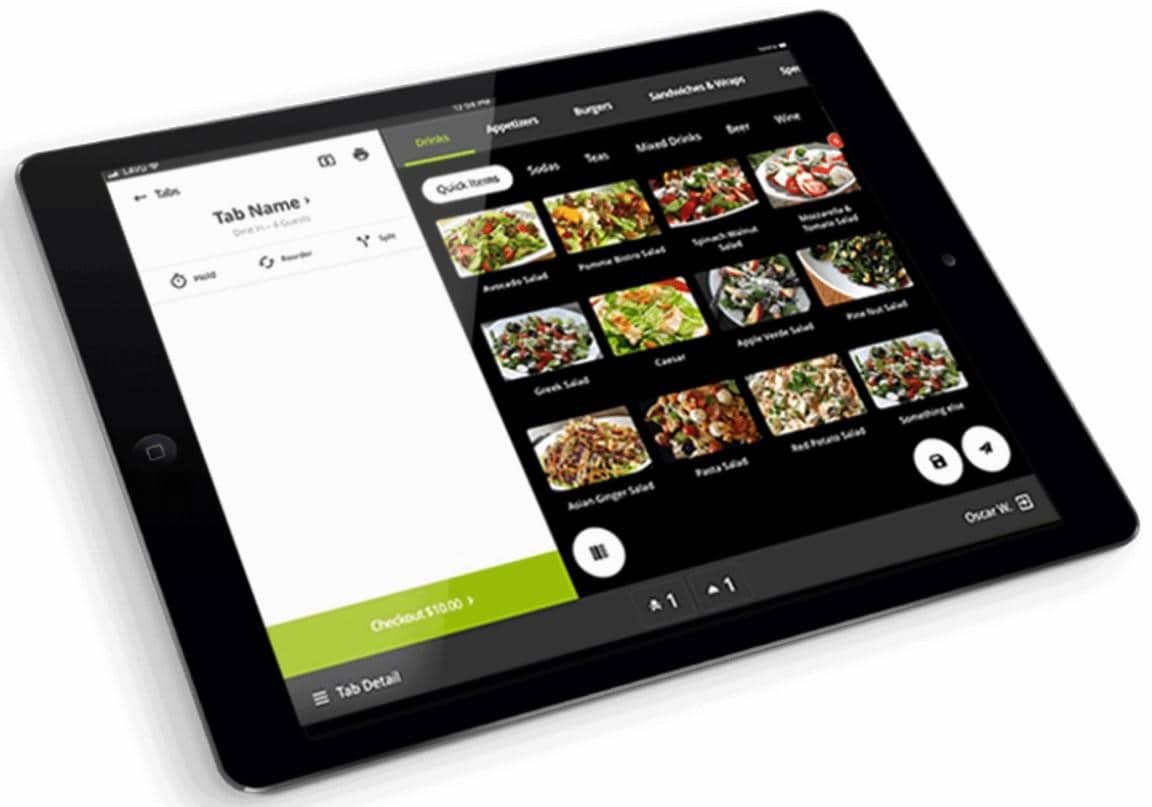 Lavu is one of the best iPad POS systems for small business to use in the foodservice industry. It provides not only mobile kiosk management, but other software that will carry all of the necessities that you need through integrations. The ticketing function which I find to be a nifty solution can help your servers be more efficient and improve customer satisfaction. Lavu POS can help everyone in your company do their job better and more efficiently. Not only will your managers keep up with all their customers' demands and become more efficient, but it will prove beneficial to your chefs and servers as well. 
Pros
Easy communication between team members: Lavu POS can improve the communication between different parts of the restaurant, helping the staff members create the ultimate workflow. In a fast-paced workplace like a restaurant, every second counts, and the Lavu system ensures that your employees can get their work done easier, faster, and more efficiently. This system will provide a good return on investment, but what's more important is that it'll also reflect on your customers as well. Your customer satisfaction rates will go through the roof. 
Wasting less time keeping track of clients and employees is an important benefit. Using Lavu POS can eliminate common data errors, and you can save money as a result, not to mention that your clients will enjoy a better and faster service.
Lavu POS might not be among the most popular brands when it comes to iPad POS systems, but it's a great choice if you want to combine using iPads as the primary fleet of gadgets in your restaurant business. It's fast, agile, and the basic $59 plan comes with hardware included in the price.
5. Linga rOS | Best iPad POS System for Franchises 
Linga rOS is a point-of-sale system that relies on rOS (restaurant and retail operating system, not to be mistaken with iOS). If I can put it lightly, the system's structure is what other POS systems can only dream of. Thus, the system has no issues providing your restaurant business with all the features it needs to thrive. Plus, they're built in, instead of being offered as additional services. This POS system is not your typical system. It has all of the applications you can think of, from text alerts, online ordering, a kitchen display system, etc.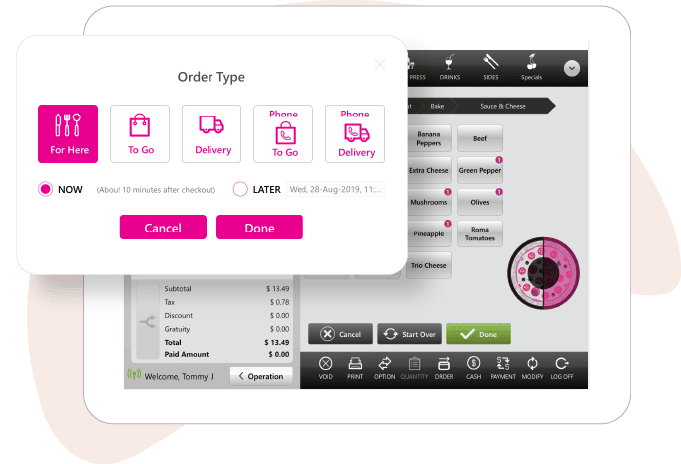 There are many different top features that you can enjoy with the Linga rOS system when using your iPad. Thanks to perks like customer databases, inventory tracking, and live data reporting, this POS system will help you achieve your goals, without a hefty fee to start. I know the latter is very important for small businesses or for struggling companies trying to stay afloat. 
When you utilize the features above, you can easily eliminate many data and clerical errors that can cost your business a fortune. Plus, you'll discover other features, such as order tracking, scheduling, inventory, tableside ordering, and so much more. Rather than trying to get a lot of different systems together to do the work, the Linga rOS can put it all in one place. 
This operating system can provide you with the cloud-based technology that you need, adapting easily to all kinds and sizes of restaurant businesses. Let's look at some examples that are perfect to combine Linga rOS with.
Franchise POS system
This is the ultimate operating system to help you grow your brand with more than one location, which is the reason it's a great fit for franchisees. 
Full-service POS system
This one will help you to have all the features you need, taking control of any kind of full-service restaurant or similar venue. It even works for nightclubs and bars.
Pizza POS system
This system allows you to customize some of the settings, making it perfect for industries like the pizza market as well. 
Quick service locations
Quick service restaurants need some special care and attention to do well. The Linga POS system can handle some of these complexities and provide better customer service than ever before.  
Every business can benefit from using the Linga system, making it one of the best options on the market for you. Linga allows you to put all of your work for running the business in one location, helping you get things done, no matter what industry you are in. 
6. Upserve POS by Lightspeed | Leader in Tableside iPad POS System 
Upserve Tableside is the POS system you need If you want to make your restaurant more efficient than ever before. It enables all of your staff members to provide the best hospitality and exceed the expectations of your guests. This feature makes it easier to take orders and process payments right at the table, allowing servers to give more time and attention to each guest.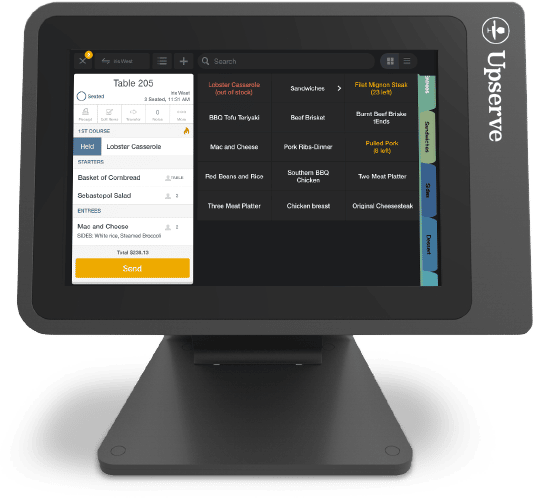 Upserve POS is one of the leading options in the industry, providing you with a fantastic sales system that restaurants across the world can use. It was originally designed by restaurateurs to be used in restaurants, ensuring it has all of the features necessary. 
Pros
Detailed tracking. Most POS systems are designed to handle transactions and payments, but that is just the basics of what you need in the restaurant world. Upserve can do so much more than that, along with many more additional features. The insights provided from this system make it easier to combine sales and processing data, giving you the information you need, when you need it. 
Track customer spending habits. The data related to your most loyal customers, what they order, and why they like your business so much can be at the touch of your fingertips. You can also monitor the performance of each of your servers over time and how well different items perform on the menu and which dates. All of this can come together to provide a great plan to boost profits and improve margins. 
Works offline. This POS system is equipped with an offline mode, helping you serve your customers when the system is down due to no internet connection. There are automatic updates scheduled to make the system stronger without disrupting the workflow of your company, and it can easily integrate with any of the leading restaurant technology solutions out there. When you add that this POS system is very intuitive for your management and staff to work with, you will begin to realize it may be the best choice for you.
This allows everyone on the team to focus more on the guests' experience and less on learning how to use a new system and deal with potential hiccups. There is so much that you can do with this POS system that you need to thoroughly research it. Now that we've seen some of the amazing options you can use with an iPad POS system for the restaurant business, all I can say is that you should give Upserve a chance. After all, it's backed up by all the experience Lightspeed has.
This cloud-based iPad POS system for small businesses (and for larger-scale ones, for that matter) features a built-in payment processor that can be an advantage or a drawback, depending on how you feel about the fees involved. Upserve boasts extended reporting tools, reputation management, and a lot more perks you might find curious. Overall, it's a great pick for quick service locations.
7. Lightspeed POS | Leading Retail POS System with iPad Support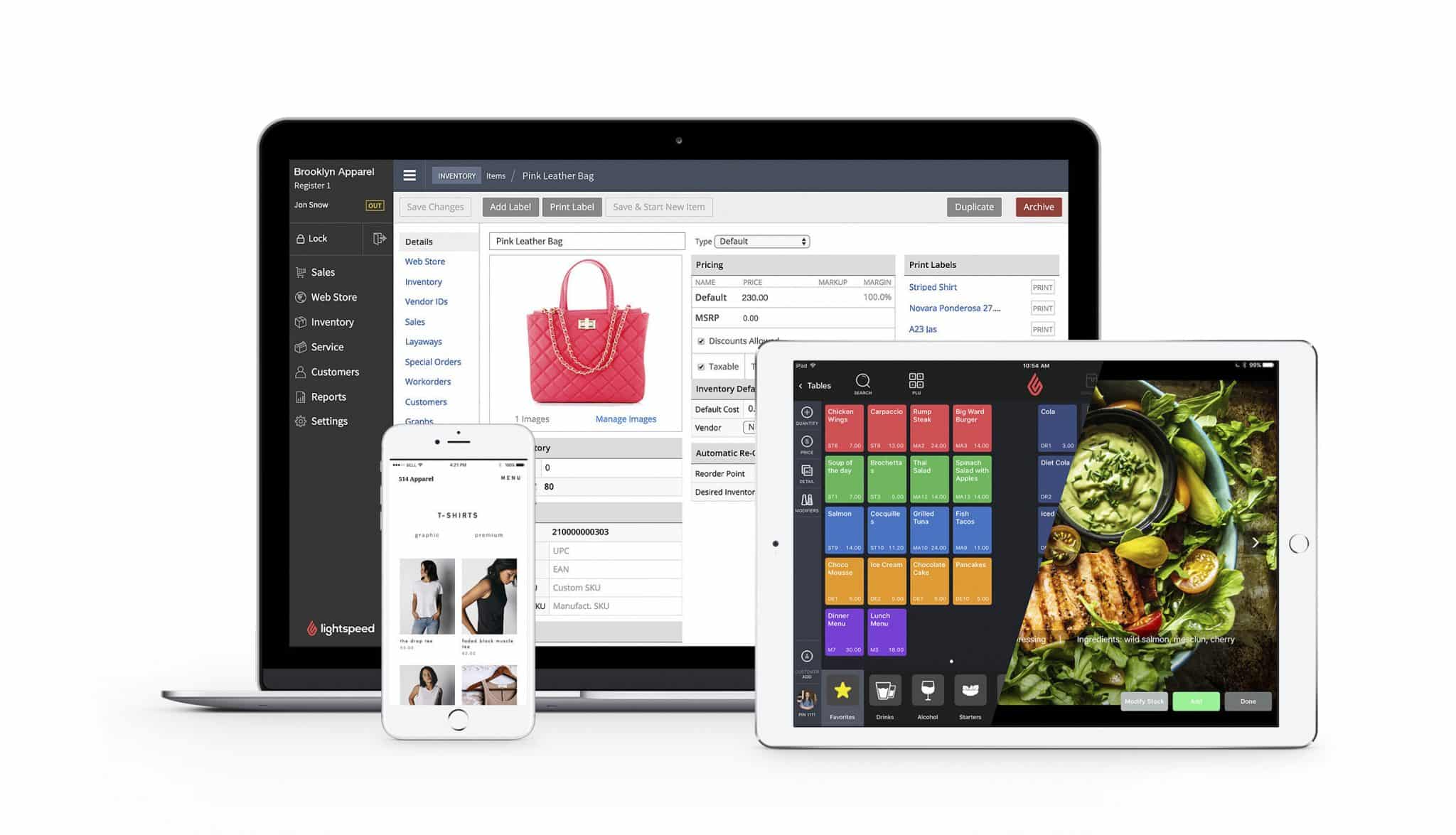 Do you want a POS system that improves your customer service to lengths you never imagined possible? I think Lightspeed has you covered. Let's look at the system's perks. 
By tracking your customers' purchase history, you will understand their needs and preferences. You will also be able to update your catalog or menu in a way that's beneficial for your business. With the help of this system, you can show your products, manage them, and complete sales from anywhere. Whether you have a store set up, need to sell on the go, or have an online retail space, Lightspeed is a great option. The POS system makes it easier for you to leave the space behind the counter so you can join your customers right on the sales floor (or anywhere else the customer may purchase your product). To set up this POS experience, you simply need to follow a few simple steps:
Download the app onto your iPad

Bring your business data along with you (import or sync it)

Start selling by ringing up the customers right on the sales floor
Pros
Great reporting. By connecting to the cloud, you will be able to track the sales that are happening on both your online stores. As well as your brick and mortar store. The cloud also helps back up your data and is protected and would not be subject to a loss. LightSpeed is set up to help you keep track of your customers and their spending habits. This helps you to manage your inventory and make accurate predictions on how your customers will spend later. 
Inventory management across multiple stores.  With an inventory and product management system integrated, you will be able to add variations of your products. Moreover, you can track inventory levels so that you are never out of stock.  And even by breaking your customers into segments, you will be able to understand the different types of people buying from you. This will pay off immensely when looking to build customer loyalty. After you have sold some of your products, look at the reporting dashboard that is created for you. Grab insights into which products are selling, which have the lowest margins, and what strategies you need to implement in order to improve overall sales. If you have more than one store to take care of, this is a great system to use. It provides the functionality managers need to reach their customers, no matter where they are. 
Customer loyalty. Many retail stores need to have ways to track customer loyalty. This system will keep a lookout for which customers come back, what they purchase, and how much they spend so you can use it in your future planning. Having a POS system like this one that can work on your iPad will make it easier to move your retail business wherever you would like. You can connect to this world-class system, effectively expanding away from your traditional business to the online world. With mobility, there are no longer any limits on where, and how much, your business can grow. 
All Lightspeed monthly plans come with 24/7 support, personalized onboarding, automatic updates, and security and hosting. This tool has all the necessities to speed up your business, streamline analytics and inventory, and even back it all up onto the cloud.
8. Vend POS | Easy To Use iPad Based System 
Let's look at another great POS system option that's compatible with your iPad. This POS solution helps you level up the entire retail experience for your customers and your employees. Some of the things you will enjoy with the Vend POS system are similar to its rivals, but Vend deserves to be researched independently if you're determined to find the best POS system.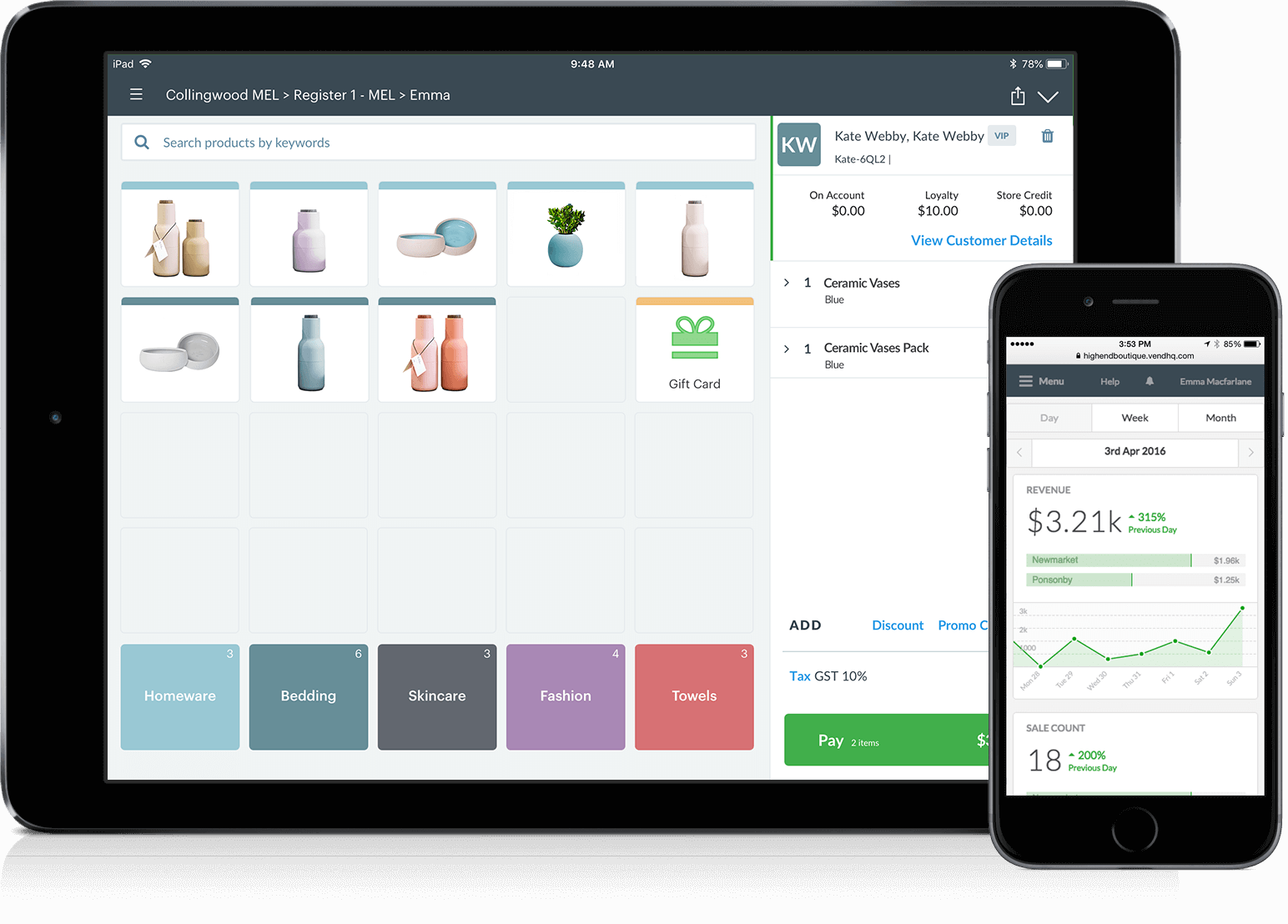 You can now leave the desk behind and meet your customers on the floor. Imagine how you can delight your customers on the sales floor, at big events, or even at some of your pop-ups with a checkout right there to help you out. Even if you need to provide service curbside, Vend can help you get this done. 
Pros
Expand your POS capabilities. With the help of Vend and an iPad, you can enjoy a really powerful tool in your retail space. Connect Vend with different platforms and apps to help you get all the work done in one place.  Designed for your store: Vend helps you to sell more while looking amazing at the same time. Vend has a design that is modern and sleek, making it work no matter the style of your retail environment. 
Easy checkout features. One of the best features of this POS system is the checkout features. Everyone loves how easy it is to checkout with this system, from your employees to the customers and even your managers. Vend has made the checkout process one of the easiest possible, especially compared to other POS systems that may concentrate on the features more than anything else. 
There are a few things about the checkout features Vend supports that make it stand out. Some of these include:
Discounts: This POS system allows you to apply discounts and offers easily. Vend will even remind the cashiers about ongoing promotions to help maximize sales and keep everyone on the same page. 
iPad barcode scanner: With the barcode scanner, you can quickly add items to your system. Use the camera on the iPad and you can add any product you want to the sale with no complications. 
Vend provides a great way to meet with the customer and improve customer loyalty and satisfaction while providing fast and reliable service that will never let you down.
9. Hike POS | Multiple Payment Processing Supported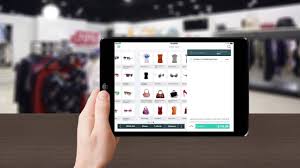 Hike POS provides a complete POS system for your retail business, all on your iPad. The portability that you can get from Hike means that a simple iPad can now become the best sales tool on your team. Use this POS system to manage your inventory, handle your stock, check on reports, and sell products from any location. 
Pros
Works as a cash register. With Hike on your iPad, this device is now the cash register you have always wanted for your retail counter, maximizing their ability to help customers on the shop floor, rather than waiting for the customer to come to you behind the desk. With this option, when the store starts to get busy, you can grab more iPads and turn them into your floating registers. This helps your employees effectively serve more customers by streamlining the checkout process and avoiding some of the long lines that may naturally occur at your business during the holiday season. 
Takes most major payment options. This POS system is also able to work with most of the leading payment processors throughout the world. This is important because it helps you better serve your customers using their favorite payment option. Some of the options available for processing payments include Apple Pay, Vantiv, Tyro, Zettle, and PayPal to name a few. You also have the choice to create custom payment types. This allows your company to work with the merchant service provider you already trust. 
Online shopping setup. On the go sales and online orders are easy to do with this POS system. If your retail space needs to move around, or you want to have full control over the online orders for your business, then Hike is the POS system that you need to use. This is just the start. You can easily add in other staff members, scale the POS system to work as your business grows, and even handle payments and transactions both online and offline, saving valuable time if the system goes down. 
10. Revel Systems iPad POS |  Fastest Transaction Times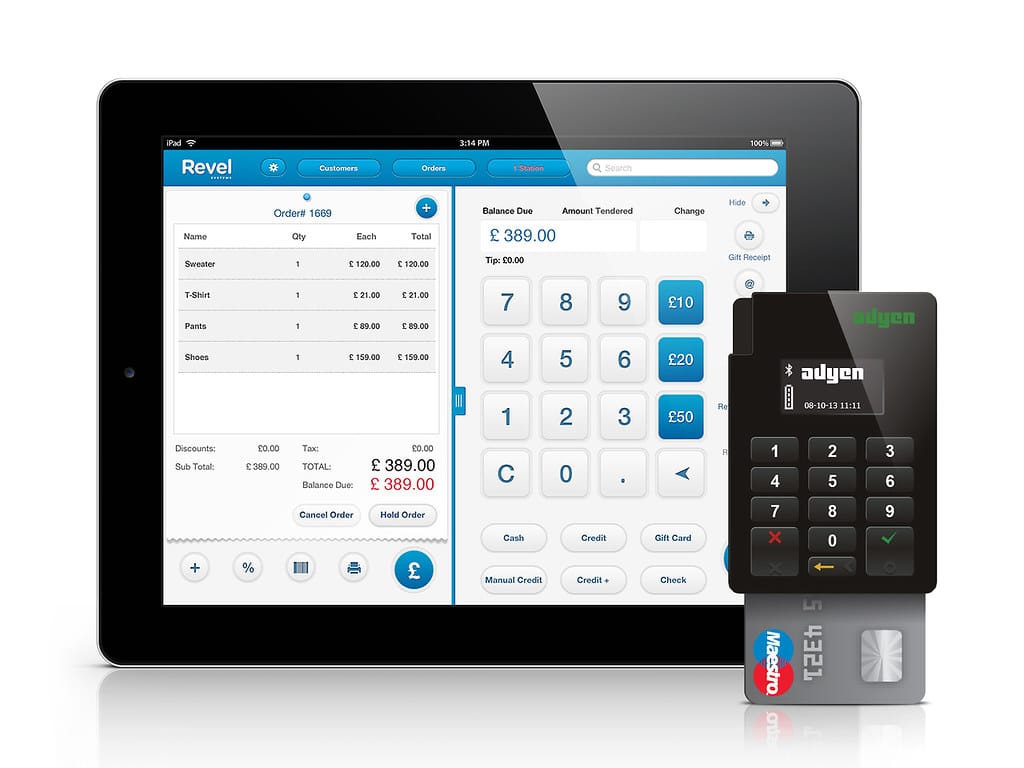 Revel Systems is a pioneer in the iPad POS market. The company launched the first POS system for iPad. The cloud-based product allows for easy and fast transactions complimented by extended inventory management, detailed reporting, and so forth.
The user-interface is very intuitive and hardly requires any training. You can count on Revel's team to help you with the onboarding process (which is paid), as well as with any issues during your experience with this POS solution.
Pros
Offline mode. In case of power outages or issues with your internet connection, the Revel System iPad POS will continue to be up and running thanks to its offline mode. The number of offline-processed transactions can be limited if you feel like not taking too much chances, as they pose some risk.
Advanced security. Revel System uses the state-of-the-art, PCI-compliant cloud structure for its POS solution. You can also count on the P2PE encryption technology to make sure that your customer and sales data remain safe.
Inventory management. Revel boasts one of the best inventory management toolsets I've seen. The POS system will help you monitor and manage supplies, stock quantities, ingredients, and more, depending on your needs. The system's functionalities will help you avoid overstocking and waste.
As a pioneer in the iPad POS systems niche, it's no surprise to me that the Revel Systems iPad POS solutions continue to be one of the best ones to go for. It boasts all the options and advantages you'll ever need.
The Conclusion 
The right iPad POS system will allow you to keep track of your business, increase sales, and help with customer satisfaction. Simple software, especially one that works well with your iPad, can make all the difference in how well you can run your business. Your goal as a business is to serve your customers well. But in order to do this, you need to keep track of a lot of things. Managing your inventory, upselling to customers, and ensuring your employees can do their work effectively are all important to ensuring your customer is happy and satisfied. Shop the best overall iPad POS system with no monthly fee: Square Register Available from $799 on Amazon
FAQ
What POS system does Apple use?
Apple employees use EasyPay POS on iPad and iPhone touch devices. They have been using it since 2009. The system is known to offer one of the easiest checkouts when compared to other POS systems. 
How much does an iPad POS system cost?
This depends on the monthly package you need and the POS vendor. Costs may range from a free monthly plan and a couple of cheap peripherals to a full-blown setup that costs thousands of dollars.
Can you use an iPad as a POS system?
A fully functional POS system using just an iPad and a card reader is possible to have, but some businesses would need additional peripherals.