(Last Updated On: 10/27/2021)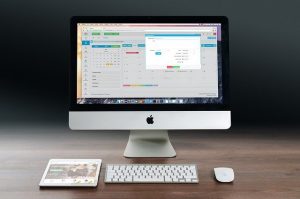 Whether you work in retail or the restaurant industry, speed is the name of the game.  Serving your customer quickly should be a top priority.  An iPad POS System can help any business serve the customer quickly and efficiently.
Whether you are running a busy movie theater looking to cut the long lines, or a shoe store looking to aid customer with up to date stock or fine dinning restaurant serving customers tableside, an iPad based POS system is a must.
An iPad POS system is essentially all in one POS system, it works as a credit card reader, barcode scanner, payment terminal and prints out receipts as well. In addition to being convenient and easy to use, the system is able to keep all of the relevant information in the Cloud. 
Based on our research, the best iPad POS system for restaurants is Touchbistro POS. It has restaurant specific features that sets it apart. While, the best Ipad POS system for retailers is Square POS. It is time to upgrade your operations and look for a POS System that integrates with your iPad. so let's look at the top iPad POS systems as well as the criteria we used to select those systems.
Best iPad POS Systems 
| | |
| --- | --- |
| POS System | Cost Per Month |
| Touchbistro | $69 for POS license. $229 for Reservations, $50 for online ordering, $25 for Gift Cards |
| Rezku POS | $49 a month |
| Lavu POS | $69 single terminal, discounts for multiple terminals used.  |
| Linga POS | $19.99 for basic, $49.99 for pro, $89.99 for enterprise. Customized pricing for more registers and add-ons.  |
| Upserve | $59 for Core package, $199 for pro package, and $359 for Pro Plus package |
| Square | $60 for Plus Plan, Customized for larger plan |
| LightSpeed | $60 for Basic, $99 for Starter, $119 for Standard, $169 for Advanced, $229 for Pro |
| Vend | $99 for Lite, $129 for Pro, Customized for Enterprise |
1. Touchbistro POS – Best iPad POS Systems for Restaurants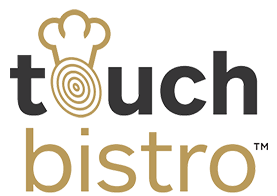 Touchbistro is designed with the restaurant industry in mind. It helps you run your business, so you can focus more on the customer and why you opened the restaurant in the first place, not on all the technical stuff. TouchBistro breaks its service into two different categories. The first is Full Service, for companies like nightclubs, bars, breweries, and restaurants. The second is Quick Service, for fast-casual meals, food trucks, cafes, and bakeries. It is crucial to have efficiency and empower your staff to move fast in the food business and this iPad POS System does just that.
With Touchbistro, you get so many benefits. Some of these include:
Great Ordering System
Increase your sales: With Touchbistro, your iPad ordering system can do more than just take orders. With your iPad, you can turn tables faster, prompt your staff with upsells to make more on each table, and make it easy for your guests to upgrade their meals when they use self-ordering. 
Employee Organization
TouchBistro helps your staff learn how to work smarter. This POS system allows your employees to keep things organized during each stage of the process so there are fewer mistakes. It even allows guests to confirm their orders, which reduces errors, with the Customer Facing Display
Easy Report Access
This POS system is designed to make life easier for you. As a business owner, you can check any report when you want, from any of the POS stations you have and even online. Even when you leave the restaurant, you can access real-time data to help you make more informed decisions. Touchbisro is so effective at its job at helping restaurants run more smoothly than it is currently used in more than 100 countries. Many companies have found that this is the POS system they need to reach their customers, reduce errors, and increase sales and your restaurant can do the same. 
By being able to split bills, join seats, manage orders, and process payments, TouchBistro truly allows your employees to work with ease. Furthermore, this app lets you fully customize the layout of your restaurant. You can get the best picture of each table's margins and order food to the table with ease.
It also allows you to build out staff profiles, track inventory, and edit menu items. In addition to the above features, TouchBistro offers analytics. And dashboards that are needed to truly fuel your company's growth. Gather and drive insights from your computer or your phone.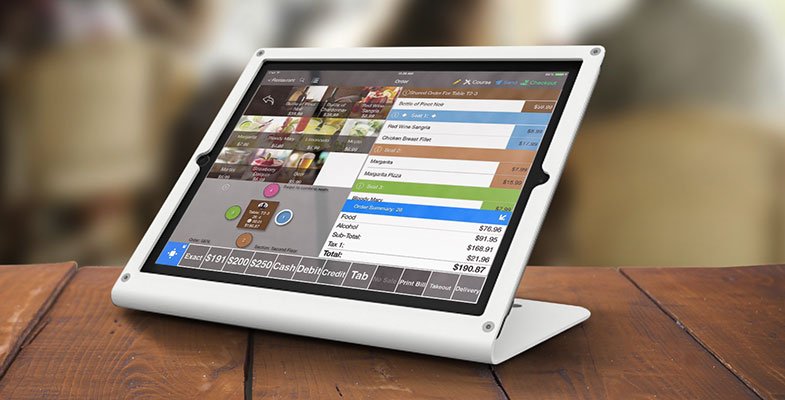 Prices
TouchBistro offers four different payment plans to cater to your business:
Solo – $69 per month: this solution is for places that have one terminal and do not need multiple order platforms.
Dual – $129 per month: this will give you two registers so that you can speed up the ordering process.
Team – $249 per month: this is recommended for large restaurants that need a system in every serving area (e.g. bar, dining, etc.).
Unlimited – $399 per month: this gives you unlimited ability to scale your business and run it as optimized as possible.
This iPad POS system's reviews have been extremely good. Further, TouchBistro has received multiple awards for its ease of use such.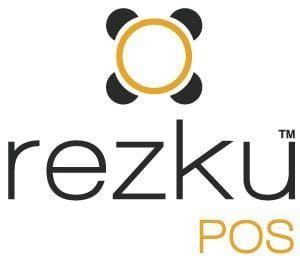 If Touchbistro doesn't have everything that you need, then you may want to give the Rezku POS system a try. This is a comprehensive restaurant platform that includes all of the different parts that you need to grow a successful business.  This program is designed to help you keep track of all your inventory. At a glance, you can quickly tell whether something is out of stock or you need to order a new product. 
This POS system allows you to offer online order to your customers, which has helped many businesses grow over the past few years. From gift cards to setting up a customer loyalty program, this is one of the best options to use for your restaurant. 
Affordable Pricing
One of the best things about this program is that it is so affordable. Rezku can deliver some of the powerful features that you want, all for free, while other companies will charge thousands of dollars for those same features. This makes it the perfect option for companies who need to save money or who are just starting. Many robust features can help you run your restaurant more efficiently. Rezku puts all of the power into your hands to make a fantastic guest experience each time. Rezku will help you meet every challenge and excel with no problems. 
Some of the things that Rezku can help you work on include:
Streamlined workflow to help put the focus on the guests

Secure mobile payments. 

A layout of the floor plan to help with managing orders. 

Fast check splitting for your customers. 

Wireless kitchen display for customers to look at. 

Menus that provide descriptions and images. 

Loyalty-points program

And so much more
Whether your company needs to save money or you are a brand new business, Rezku is the best iPad POS system to help you meet your goals.
4. Lavu POS – iPad & Mobile Kiosk Integration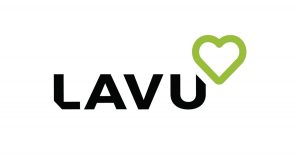 Lavu is one of the best POS systems to help out in the foodservice industry. It provides not only mobile kiosks but other software platforms that will carry all of the necessities that you need. There ticketing will help your servers be more efficient and improve customer satisfaction. The Lavu POS system can help everyone in your company. Not only will it help management keep up with all their customers and become more efficient, but it will prove beneficial to your chefs and servers as well. 
Open Communication on the Team
Lavu does this by improving communication between different parts of the restaurant, helping them improve their workflow. In a fast workplace like the restaurant business, every second count, and the Lavu system ensures that your employees can get their work done easier. It Provide Your Customers with Great Customer Service. This program will provide a good return on investment back to your customers as well. When your employees can provide exceptional service because it is easier to do their jobs, your customer satisfaction rates go through the roof. 
Add in that you waste less time keeping track of customers and can eliminate common clerical and data errors, and you can save money. That savings can translate into better deals for your customers too. 
5.Linga POS – Best iPad POS System for Franchises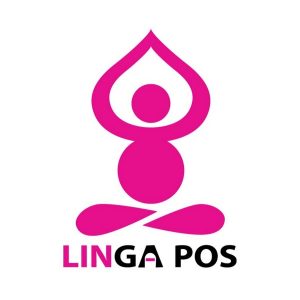 Linga is a POS system that relies on rOS. This is basically what other POS systems dream about being when they grow up, providing your restaurant business with all the complexity that it needs to thrive. This POS system is not your typical system. It has all of the applications you need from text alerts, online ordering, a kitchen display system also several integrations and features that you can add in, maximizing how efficient your restaurant can be. 
There are many different top features that you can enjoy with the Lavu POS system for your iPad. Thanks to features like customer databases, inventory tracking, and live data reporting, this POS system will help you achieve your goals, without a hefty fee to start. 
Cut Out the Clerical Issues
When you utilize the features above, you can easily eliminate many data and clerical errors that can cost your business a fortune. Plus, other features, like order tracking items, scheduling, inventory and so much more. Rather than trying to get a lot of different systems together to do the work, the Linga POS can put it all in one place. 
Put Your Data On the Cloud
This operating system can provide you with the cloud-based technology that you need, adapting easily to all kinds and sizes of restaurant businesses. For example, you can use this to help with:
Franchise POS: This is the ultimate operating system to help you grow your brand with more than one location. 

Full-service POS System: This one will help you to have all the features you need, taking control of any kind of full-service restaurant. It even works for nightclubs and bars

Pizza POS System: This system allows you to customize some of the settings, making it perfect for industries like the pizza market as well. 

Quick Service: Quick service restaurants need some special care and attention to do well. The Linga system can handle some of these complexities to provide better customer service.  
Every business can benefit from using the Linga system, making it one of the best options on the market for you. Linga allows you to put all of your work for running the business in one location, helping you get things done, no matter what industry you are in. 
6.Upserve POS – Leader in Tableside iPad POS System 

Upserve Tableside is the POS system that you need to make your restaurant more efficient. It enables all of your staff to provide some of the best in hospitality and exceeding the expectations of your guests each time. This feature makes it easier to take orders and process payments right at the table, allowing servers to turn their tables faster while still giving more time and attention to each guest. 
Upserve POS is one of the leading options in the industry, providing you with a fantastic sales system that restaurants across the world can use. It was originally designed by restaurateurs to be used in restaurants, ensuring it has all of the features necessary. 
Detailed Tracking 
Most POS systems are designed to handle transactions and payments, but that is just the basics of what you need in the restaurant world. Upserve can do that, along with many more features. The insights provided from this system make it easier to combine sales and processing data, giving you the insights you need. 
Track Your Customer Spending Habits: You can enjoy insights about your most loyal customers, what they order, and why they like your business so much. You can also look at the performance of each of your servers over time and how well different items perform on the menu and which dates. All of this can come together to provide a great plan to boost profits and improve margins. 
Works Offline
This POS system is equipped with an offline mode, helping you to still serve your customers when the system is done. There are automatic updates scheduled to make the system stronger without disrupting the workflow of your company, and it can easily integrate with any of the leading restaurant technology solutions out there. Add that this POS system is very intuitive for your management and staff to work with.
This allows everyone on the team to focus more on the guests and less on learning how to use a new system. There is so much that you can do with this POS system that it is one to add to your list while researching. Now that we have seen some of the amazing options that you can use with an iPad POS system for the restaurant business, it is time to take a different approach. Some great options work well for retail stores as well. Some of the best include:
7. Square POS – Best iPad POS System for Retail Stores

Square is the POS system you have likely heard about when shopping online. And now that you are running a retail store, it is the system that you should consider to meet with most of your customers and to make payment processing as easy as possible. Square is a simple platform to use, whether you have experience working with POS systems in the past or not. Use it to take payments and keep track of your sales. It is easy for everyone in your company to use without having to memorize a difficult system. 
Easy Checkout Process
One thing that your retail business will enjoy is that Square is set up in a way that makes all of your customers feel like VIPs. Every customer will be happy with a checkout process that is quick and simple, a good loyalty program, and customer profiles that they can customize for their own needs. As the business owner, you can make adjustments to the POS system to help speed up the checkout process. This is done by only having the features and buttons that are necessary for your special business and nothing else. 
Manage More Than One Location
Square also allows you to add locations and additional employees simply, connect to other third-party apps that you use for your business and so much more. And all of this is done in one convenient location to make life easier. Some of the things that you can do with Square includes:
Set up contactless payments. You can even use Apple and Google Pay with this. You can also take payments in person, get paid remotely using cards and invoices, all from the comfort of your computer. 

Connect with your customers online: Square makes it easy to set up your online store and even set up a curbside pickup for your customers in just minutes. You can even promote your business on social channels to make sure you constantly keep up with your customers. 

Set up orders and do deliveries: With the help of Square, you can start taking orders for your store and even integrate your own business with DoorDash, Uber Eats, and more to better serve your customers. 
In just a few minutes, you can set up your Square account. From there, you can see how simple it is to start taking payments and running your store, no matter where your customers are located. 
8.LightSpeed POS – Leading Retail POS System with Ipad support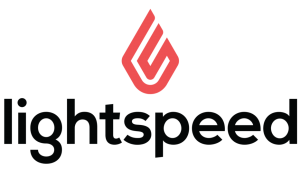 Want a system that improves your customer service too? Lightspeed has you covered. By tracking your customers' purchase history, managing tags. With the help of this system, you can show your products, manage your products, and complete sales from anywhere. Whether you have a store set up, need to sell on the go, or have an online retail space, LightSpeed is a great option. LightSpeed makes it easier for you to leave the counter behind so you can join your customers right on the sales floor (or anywhere else the customer may purchase your product). To set up this POS experience, you simply
Download the app onto your iPad

Bring your business data along with you. 

Get to selling by ringing up the customers right on the sales floor. 
Great Reporting
By connecting to the cloud, you will be able to track the sales that are happening on both your online store. As well as your brick and mortar store. The cloud also helps back up your data is protected and would not be subject to a loss. LightSpeed is set up to help you keep track of your customers and their spending habits. This helps you to manage your inventory and make accurate predictions on how your customers will spend later. 
Inventory Management Across Multiple Stores 
With an inventory and product management system integrated, you will be able to add variations of your products. Moreover, you can track inventory levels so that you are never out of stock.
And even by breaking your customers into segments, you will be able to understand the different types of people buying from you. This will pay off immensely when looking to build customer loyalty. After you have sold some of your products, look at the reporting dashboard that is created for you. Grab insights into which products are selling, which have the lowest margins, and what strategies you need to implement in order to improve overall sales. If you have more than one store to take care of, this is a great system to use. It provides the functionality managers need to reach their customers, no matter where they are. 
Customer Loyalty
Many retail stores need to have ways to track customer loyalty. This system will keep a lookout for which customers come back, what they purchase, and how much they spend so you can use it in your future planning. Having a POS system like this one that can work on your iPad will make it easier to move your retail business wherever you would like. You can connect to this world-class system, effectively expanding away from your traditional business to the online world. With mobility, there are no longer any limits on where, and how much, your business can grow. 
Pricing
The business comes with three different payment and size options to best fit your business.
Small – $99 for 1 register and 5 employees
Medium – $169 for 2 registers and 10 employees
Large – $298 for 4 registers and 20 employees
Lastly, each plan comes with 24/7 support, personalized onboarding, automatic updates, and security and hosting. This tool has all the necessities to speed up your business, streamline analytics and inventory, and even back it all up onto the cloud.
9.HikeUp POS – Multiple Payment Processing Supported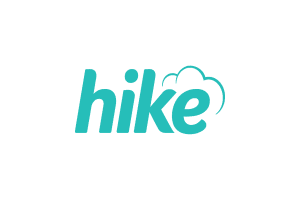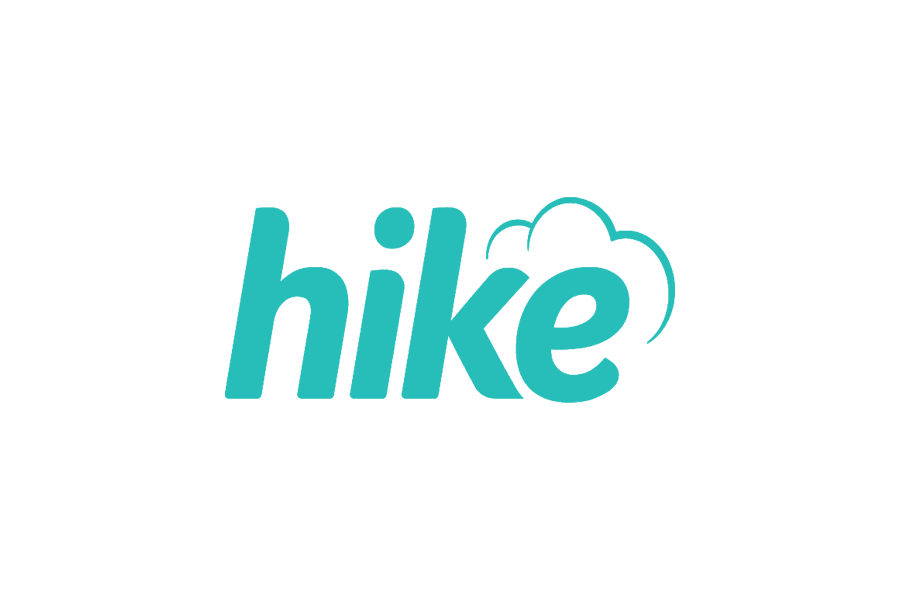 HikeUp provides a complete POS system for your retail business, all on your iPad. The portability that you can get from Hike means that a simple iPad can now become the best sales tool on your team. Use this POS system to manage your inventory, handle your stock, check on reports, and sell products from any location. 
Works as a Cash Register
With Hike on your iPad, this device is now the cash register you have always wanted for your retail counter, maximizing their ability to help customers on the shop floor, rather than waiting for the customer to come to you behind the desk. With this option, when the store starts to get busy, you can grab more iPads and turn them into your floating registers. This helps your employees effectively serve more customers by streamlining the checkout process and avoiding some of the long lines that may naturally occur at your business during the holiday season. 
Takes Most Major Payment Options
This POS system is also able to work with most of the leading payment processors throughout the world. This is important because it helps you better serve your customers using their favorite payment option. Some of the options available for processing payments include Apple Pay, Vantiv, Tyro, iZettle, and PayPal to name a few. You also have the choice to create custom payment types. This allows your company to work with the merchant service provider you already trust. 
Set Up Online Shopping
On the go sales and online orders are easy to do with this POS system. If your retail space needs to move around, or you want to have full control over the online orders for your business, then Hike is the POS system that you need to use. This is just the start. You can easily add in other staff members, scale the POS system to work as your business grows, and even handle payments and transactions both online and offline, saving valuable time if the system goes down. 
10. Vend POS – Easy To Use iPad Based System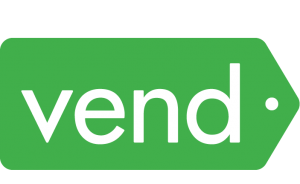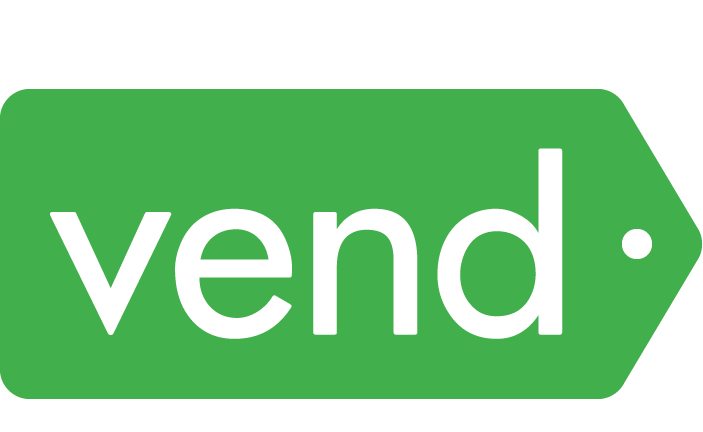 And finally, we need to take a look at another great POS system option for your iPad. This POS system helps you to level up the entire retail experience for your customers and your employees. Some of the things you will enjoy with the Vend POS system includes:
You can now leave the desk behind and meet your customers on the floor. Imagine how you can delight your customers on the sales floor, at big events, or even at some of your pop-ups with a checkout right there to help you out. Even if you need to provide service curbside, Vend can help you get this done. 
Expand your POS capabilities
With the help of Vend and an iPad, you can enjoy a really powerful tool in your retail space. Connect Vend with different platforms and apps to help you get all the work done in one place.  Designed for your store: Vend helps you to sell more while looking amazing at the same time. Vend has a design that is modern and sleek, making it work no matter the style of your retail environment. 
Easy Checkout Features
One of the best features of this POS system is the checkout features. Everyone loves how easy it is to checkout with this system, from your employees to the customers and even your managers. Vend has made the checkout process one of the easiest possible, especially compared to other POS systems that may concentrate on the features more than anything else. There are a few things about the checkout features on Vend that make it stand out. Some of these include:
Quick keys: You can easily take your top products and make them front and center. This helps your employees or customers find them quickly, completing the sale in no time. 

Discounts: This POS system allows you to apply discounts and offers easily. Vend will even remind the cashiers about ongoing promotions to help maximize sales and keep everyone on the same page. 

iPad barcode scanner: With the barcode scanner, you can quickly add items to your system. Use the camera on the iPad and you can add any product you want to the sale with no complications. 
Vend provides a great way to meet with the customer and improve customer loyalty and satisfaction while providing fast and reliable service that will never let you down.
Buyer's Guide
When picking out a good POS system, there are several things you need to consider. Each business is different and what one company needs may be different from what another one will find important. Even within the same industry, no two companies are the same. And when you compare retail to restaurant companies, you define different features from your POS system. The important thing to think about here is what will help your business the most? What features will make your job easier, help your employees be more effective, and increase customer satisfaction? 
The Must Have Features 
There are several benefits to choosing an iPad POS system. Some of the best benefits include:
Cloud-based: These POS systems are cloud-based. This helps you to hold onto a lot of data without having to worry about the size and strength of your servers. This can also speed up all the work you do. 

User-friendly: Most traditional cash registers are outdated and not easy to use. An iPad POS system is easy to learn and can be modified to work for any type of business and their emploits 

Low cost: These POS systems are inexpensive and can help your business save money. While you do need to pay a low monthly fee and maybe a little for things like a credit card reader, it is much less than traditional POS systems. 

Loads of flexibility: iPad POS systems have plenty of flexibility to help you run your business your way. 

Better customer experience: Not only do these POS systems help you to effectively run your business, thbut they are alsomazing at providing a good experience to your customer. They speed up the checkout process, make it easier to tip you, and even sends out important information and coupons to your customers. 
What to Look For in an iPad POS System?
As you look for a POS system to add to your company, you will find there are many options. How do you pick the right POS system for your needs? Some important things to consider include:
The Cost
The cost of a POS system is important. While you should not go with a system that is free because it will not serve your business well, there is a lot of variance in price between some of the major systems we discussed. You need to find a good balance between price and the value of the system. Your budget is important, but you do not want to sacrifice quality and important features to get something for free. A good POS system will provide a good return on investment and can help you earn your money back many times over.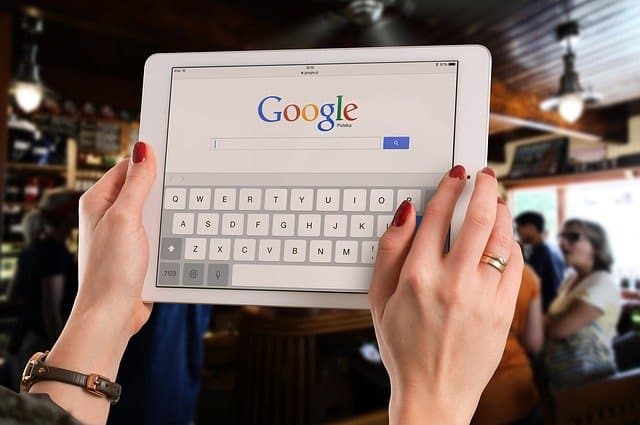 What Features are Offered
Always look at what features are offered and decide which are the most critical to your business. Just because a system can offer a lot of great features, doesn't mean it will improve your business. You want a POS system that has the right features for your business, not just one with a long list of features that you will never use. Look through all the available features and determine how many you would use. 
Features Necessary for Restaurants
There are several features that are necessary to help your restaurant run smoothly and make sure that your customers are well-served. As a restaurant owner or manager, some of the features you should consider when looking for a POS system include:
One that tracks customer metrics like loyalty, amount spent, and number of times they come back. 

One that generates many reports you can look over to grow your business. 

One with inventory control so you never run out of the items you need. 

One that allows your whole team to communicate with one another. 

One that helps your servers better help their customers. 
Features Necessary for Retail Stores
While a lot of the features that are popular with a restaurant will also help you run a retail store, you may find that retail stores need different POS system features to get the work done. Some of the features that may be helpful for a retail store include:
One that can turn into a cash register. 

One that is mobile and can be used anywhere in the store. 

One that takes as many payment options as necessary. 

One that tracks customer loyalty and other metrics so you can use them for marketing and other uses. 

One that allows for plenty of online shopping options for your customers. 

One that will work across different companies. 
Does it Work with Your Current Platform?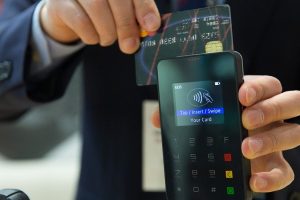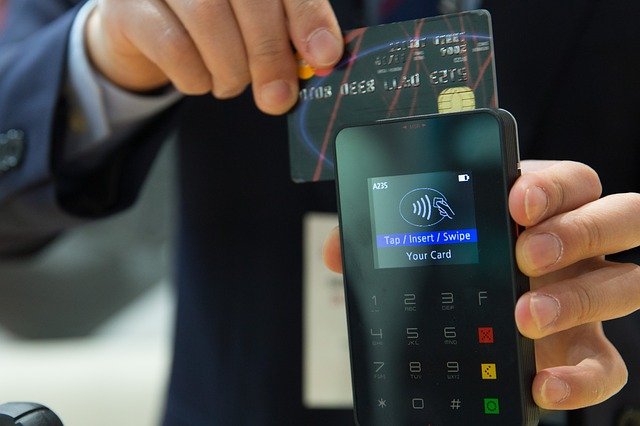 If you already have a platform set up to use, or you like to work with specific apps, it may be a good idea to find a POS system that will work with that. This idea also pertains to any apps that you use to run the business. For companies who are just starting and who do not have their own form, you may choose a POS system first and then choose the platforms you want. Or you can pick a few platforms that look promising and work from there. 
How Easy it is to Use?
You should also consider how easy the POS system is to use. You do not want to pick a system that is hard for your customers to use and your employees to learn. Most iPad POS systems are simple to work with, but it is possible that some do not match up with your type of store. A good choice here is to try out a few options and see which one seems to match your goals the best. 
Conclusion 
The right POS system will help you keep track of your business, increases sales, and helps with customer satisfaction. A simple software, especially one that works well with your iPad, can make all the difference in how well you can run your business. Your goal as a business is to serve your customers well. But in order to do this, you need to keep track of a lot of things. Managing your inventory, upselling to customers, and ensuring your employees can do their work effectively are all important to ensuring your customer is happy and satisfied.