(Last Updated On: 02/14/2023)
Affiliate Disclaimer: Our product review team dedicates hours of research, fact-checking and testing to recommend the best solutions to business owners. We earn from qualifying purchases through our links, but this does not influence our evaluations. Why trust our reviews?
Written by Software Expert Hamza Shahid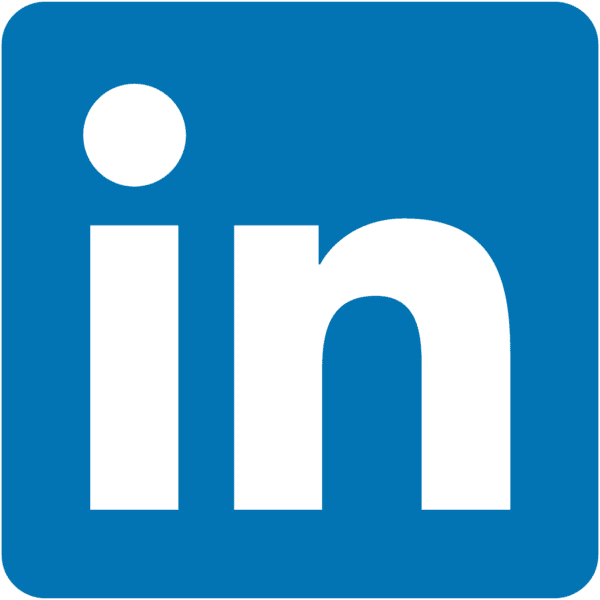 Point of sale systems are an easy way to combine checkout with inventory and data management related to selling products or services. Most POS systems offer the managerial toolset you would need to run your business in the most efficient way possible and enjoy a reduced error rate. Today, there is a point-of-sale solution for every possible type of operation, including those in need of a strong and reliable e-Commerce integration.
Magento is a leading retail software setting the standards in the Ecommerce world with its numerous features that merchants can benefit from. This is why there are POS solutions designed to be fully compatible with this popular software. What is the best system for Magento POS Integration? Let's find out, starting with the essentials of this matter first. 
Our Expert Choice
Square POS System

The best Magento POS Integration software is Square. It offers

Tablet Based Systems

Customized POS solution

24 Hours Customer Support

Online Scheduling and Much More!
Don't have time to read this whole review? Skip ahead to:
An Overview of Magento 

The Magento ecommerce platform is an open source platform built on open source technology that allows online merchants to customize their online store's look, content, and functionality. It offers tools for marketing, search engine optimization, and catalog management.
With Magento's ability to scale, a shop with just a few products and simple needs can easily expand to tens of thousands of products and complex custom behaviors without switching platforms. Customer experiences can easily be enhanced by using a variety of plug-ins and themes.
An online store has a lot of aspects that need to be configured, and how well they are accomplished is often dependent on business acumen. Custom functionality, however, requires more complex programming.
A Magento application can be utilized by anyone who isn't a developer. The Magento community is extremely large and very helpful. However, at some point everyone will hit a roadblock.
Developers are often called upon to adjust Magento websites for several reasons. When businesses begin integrating with other systems, or introduce tens of thousands of products, they often require the assistance of experienced developers. Our clients have asked for additional options when viewing their dashboards. Typically you can choose to view products in groups of five, twenty, fifty, or more. For example, we have a client who wants to view 2000 products.
A Magento expert, who understands Magento well, can customize the functionality beyond a certain point. Ecommerce is all about speed, according to experienced developers. No one wants to wait for systems to reload when doing a lot of online shopping. The application is loaded with so many features that it can put a strain on your server. I can foresee the situation of requiring more than one server for an online store in the future, even though we haven't had one yet.
POS Square is a popular app-based system for point-of-sale (POS) that works with iOS and Android devices as well as Square's own hardware. Additionally, it includes industry-specific solutions for retailers, restaurants, and appointment-based businesses, such as payment processing, inventory management, sales reports, and customer management. It is free to download.
Salient Features
Payment Processing
Square POS hardware covers all bases when it comes to taking and processing payments. Featuring a dedicated customer display, the Register is the ideal point of sale and payments terminal if you need a fully integrated point of sale and payments terminal. With the Square POS stand, you can easily turn your iPad into a Square storefront.
Terminal is a Compact Device
While the Terminal enables you to accept payments and also print receipts, the very commonly used readers offer compact and convenient payment processing. Additionally, Square offers a wide range of accessories, including cash drawers, barcode readers, printers, and scales, all of which enhance the usefulness of its service.
Safe & Secure Customer Information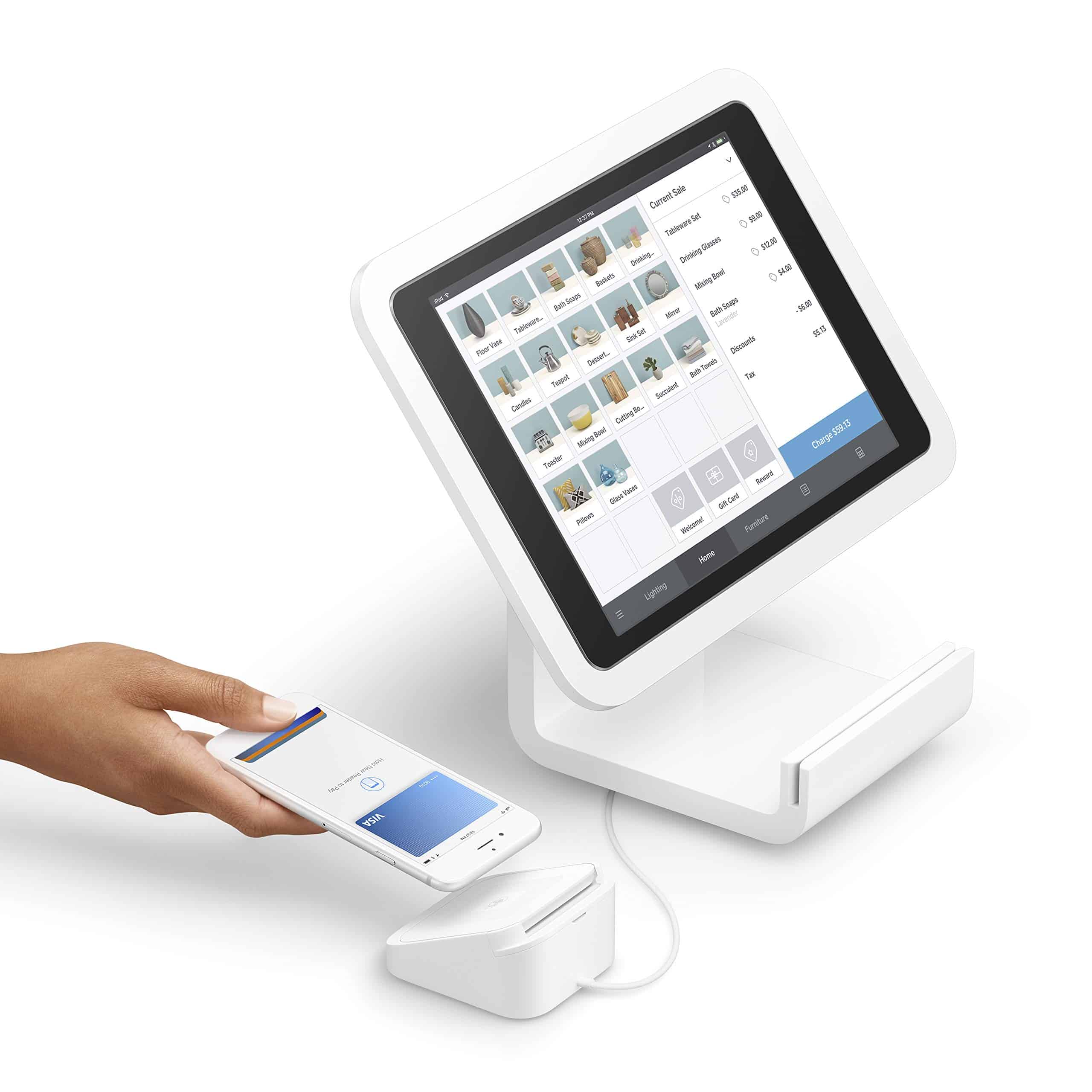 With the Square POS system, users can safely and securely store customer card information with Card on File, the company's Card on File feature. Because the company hosts and secures this customer data, you remain PCI compliant even if repeat customers are tired of swiping their cards.
Additionally, Card on File works with Square Invoices and e-commerce using Square's APIs. You will be charged an additional fee for the keyed entry feature, but it's still a useful feature.
Offline Mode
The Square POS also allows users to operate offline (in the same way as more advanced POS systems like NCR Silver POS) for those operating in remote locations or festivals with poor internet connections.
Virtual Terminal
Square's Virtual Terminal allows vendors to enter credit card payments from any internet-connected device with a web browser. In addition to the fact that this feature is free, retailers will only pay processing fees for each transaction. Customers can even use Virtual Terminal to store their credit card information without having to resubmit their information.
Templates 
Square POS even provides templates for creating contracts, so for example, you can attach purchase orders, images, and other files to your invoices so that everything is neat and tidy.
Pros
Real-time analytics

Square dashboard for administrative tasks

Inventory management

Customer feedback and custom profiles

Purchase histories and saved cards

Easy-to-use invoicing

Quick deposits into your bank account

Fraud prevention and data security

Variety of hardware options
Cons
Possibility of account freezes or suspensions

High fees for larger businesses
Why Choose Square for Magento POS Integration?
Square needs no introduction: the POS vendor has millions of clients around the globe. Square POS for Magento is a free version of the software. While it is easy to set up and use, it only features the basic functionalities you would need. Still, the toolset it boasts may be enough for some retailers who chose Magento. 
Square POS Pricing
Square POS is free to use. It only costs to process card payments or add extra features. Every new Square account comes with a free magstripe card reader. According to my experience, the free reader arrives fairly quickly.
If you prefer a more secure transaction, I recommend purchasing a card reader with EMV/chip technology. These readers start at $49. Square offers interest-free payment plans for qualified purchases.
There are no contracts, long-term agreements, and users can modify or add any additional subscriptions at any time with Square's pricing. It offers flat-rate, pay-as-you-go transaction fees and month-to-month billing for software products.
Square POS Monthly Software Fees
Point-of-sale app:

Free – Pro POS plans available for $60 per month, per location

Online ordering and ecommerce:

Free – upgrades available from $12–$72 per month

Payroll:

$35 per month plus $5 per employee

Team management:

Free – upgrade to Team Plus at $35 per month, per location

Marketing:

Starts at $15 per month for up to 500 customer contacts

Loyalty program:

Starts at $45 per month, per location, for up to 500 loyal visits
Square POS Payment Processing Fees
Flat-rate transaction fee:

2.6% + 10 cents per transaction

Invoices:

2.9% + 30 cents per transaction

Ecommerce sales:

2.9% + 30 cents per transaction

Recurring billing and card-on-file transactions:

3.5% + 15 cents per transaction

Keyed-in payments:

3.5% + 15 cents per transaction

Volume discounts:

Square will create custom pricing packages for any business processing over $250,000 in credit card sales.
Lightspeed offers web-based point of sale solutions that are best suited for retail businesses in industries such as fashion and apparel, footwear, bicycles, home decorations, sporting goods, pets, jewelry, and bicycles.
By integrating store management, inventory management, cash control, payment processing, access to customer profiles, order management, accounting records, integration with barcode scanners, and even receipt printing tools, Lightspeed software provides solutions for these businesses to transition to online mediums as well. Customers can manage physical and online store inventory using this POS solution's ecommerce platform.
With the help of LightSpeed's service API, this connection establishes a bridge between Lightspeed Retail and a Magento 2 store. This Lightspeed approved App can be used to manage inventory and records, enabling you to create a true multichannel environment right out of the box. Lightspeed Retail (master catalog) will be fed into Magento (child catalog) on a regular basis.
Lightspeed Retail will immediately reflect completed Magento sales in your account. In order to provide the best stock levels to customers shopping online, this extension features an automatic bi-directional inventory sync logic that automatically updates LightSpeed's stock levels when movements are detected.
Salient Features
Automated Inventory Management
Automating inventory management is a good idea when your company has multiple stores. Tracking and updating inventory manually in all your stores can be time-consuming and error-prone. With our POS ecommerce integration, you only have to update inventory information once in your Lightspeed Retail POS. The Magento store gets automatically updated when you update anything in the POS, no matter where you're located.
Automated Order Management
The order management and fulfillment process are critical to the retail industry. By automating order management, you can enhance the customer experience and avoid cancellations, reduce shipping costs, and save time by enhancing the customer experience. By automatically routing and invoicing orders across locations, order automation can help update stocks, avoid cancellations, and reduce shipping costs.
Automated Shopper Management 
Magento customer data can be downloaded into Lightspeed Retail automatically by integrating your ecommerce store with the POS platform. The system identifies and categorizes old and new customers before updating the customers in Lightspeed Retail.
Easy Checkouts
There are several time saving tools in LightSpeed, including preset item modifiers, custom layouts, color coding, and automatic discounts. The cashier module allows you to tap product pictures, scan bar-codes, or search for products.
Processing Credit Cards
It eliminates the need to search for and apply for credit cards with LightSpeed's own processor. In addition, LightSpeed offers custom processing rate quotes and guarantees they are the lowest available. Moreover, you are not locked into using LightSpeed's processing and can choose any merchant you choose.
Pros
Real-time reporting

Loyalty programs and custom offers

24/7 live support

Inventory management
Cons
User interface can take time to learn

Can be expensive for small businesses

Shipping integrations are limited
Why Choose LightSpeed for Magento POS Integration?
The best POS for Magento may just be the one offered by Lightspeed. Being another POS brand recognizable worldwide, Lightspeed offers a point-of-sale system designed for retailers who use Magento for their online business. Lightspeed POS for Magento is a cloud-based solution preferred by retailers. 
The system boasts nifty features, such as a synchronization tool for stock quantities and shipments. This POS solution is largely customizable, which is one of its biggest advantages. The software has a variety of tools that support all marketing and optimization endeavors related to your online store. 
LightSpeed Pricing
With this POS, you only have to pay one monthly subscription fee, which covers up to five employees, Omni channel support, and basic reports.
The monthly payment also includes 2.6% + 10 bonus for tapped, swiped, or inserted cards. The charge for manual card entry is 2.6% + 30 bonus.
A 14-day free trial is available to try the program's features.
In addition, you can request a custom quote for managing multiple stores and accessing more than five employees with the POS solution.
Buyer's Guide:
Typical Features That the Best POS for Magento Needs to Have
Hundreds of thousands of businesses use Adobe's Magento platform, meaning that the best POS for Magento should be a flexible solution suitable for various needs. Retailers need the best point-of-sale system to manage all client-related transactions. If you are a business owner using Magento to run an online store, then you know that the best solutions include a bundle of features. Some of these features are typical and fit most of these businesses' needs. 
Inventory management

: Understanding sale patterns is easy when there is an inventory management feature that follows stock quantities while storing data of the products your clients prefer the most. This is an easy and reliable way for you to update your product or service portfolio based on customer demand. 

Staff management

: Managing employees requires a lot of time and effort. From the hiring process and initial training to the performance monitoring and scheduling, it all takes too much energy, but it is a must. With a proper POS system, you can benefit from an automated feature that would perform this monitoring process and store data for you to analyze later. It will allow you to track working hours, productivity, and more.

Third-party integrations

: This important feature is a must-have. It allows any POS system to be extended to the point it becomes fully compatible with the needs of your business. When the system is compatible with additional software and hardware, its list of functionalities and applications grows. Third-party integrations allow for a smooth data transaction between different types of software, including accounting and marketplace data processing tools. 

Reporting

: Being able to study and analyze the behavior of your clientele is essential for the growth of your business. This is why you should look for the right reporting tools on your side, provided by the best POS system for your needs. These tools will allow you to compare the performance of your locations or websites and align them with your initial goals. Reporting tools are an easy way to manage your finances based on your set target, current performance, and past periods. 

Data synchronization

: After each sale you make, the inventory management integrated into your POS system will update the information related to the sale in real time, meaning that all data changes will be immediately recognized by all your operations on Magento. This leaves no room for mistakes, which are likely to happen when such updates are done manually. The automatic data synchronization is also needed for alerts related to stock availability, resulting in up-to-date inventory. The best part is that the checkout process is fast, providing the best client experience possible. 

Checkout speed

: Talking about the benefits of an easy checkout process, all payments made at your physical locations will be effortless and fast, mainly due to the features of the POS software. The system will allow the cashier to end the process fast, resulting in a pleasant experience for your customers.

Sales and customer data processing

: As a business owner, you surely know the value of having loyal clients. Understanding their preferences and habits is important, and the best POS for Magento will help you with that. The system stores details about your clients' purchases, alongside their contact information. Needless to say, this is how you can present your loyal shoppers with the best offers and manage loyalty campaigns much easier than ever before.

Fulfillment

: Choosing the best POS for Magento has an important advantage: various fulfillment features. To stay competitive, you will need a solution that allows your clients to have ease of access to all activities, such as delivery and returns. It is another way to provide your clients with the best experience. 

Different payment options supported

: By offering your clients the biggest variety of payment options possible, you minimize the risk of missing a sale and prove that you've done everything to make it easier for your clients to pay for the goods or services they want. The range of payment methods includes bank transfers, credit and debit card payments, mobile wallets, store credits, discount codes, coupons, loyalty program rewards, and payment apps.
What Are the 
Hardware Components
 Your POS System for Magento May Need?
The best POS for Magento does not come down to software only when we're talking about a hybrid solution. There are several peripherals you may need for running your operation, depending on the functions required. This, of course, matters if you have both an online store and a brick-and-mortar location.
Having the right hardware for your Magento store is essential for a smooth website experience. The minimum hardware requirements for a Magento web store include at least 4GB of RAM, four vCPUs, and 25GB of SSD storage. However, these requirements may vary depending on your business needs. In order to ensure the smooth operation of your website, you can also install caching systems that transfer processing load to memory. Moreover, if your website has a large amount of products, you can consider upgrading to a bigger storage system.
One of the most important concepts of e-commerce today is the omni-channel approach. A successful omni-channel strategy involves managing sales across both your online store and physical store. For this, POS hardware can be an essential part of the solution. Magento users often wonder which software to use to connect their online store to their POS hardware.
A dedicated server is another option. It can be managed by a hosting provider or system administrator. However, it is important to find a server with a reliable technical support team who are familiar with Magento installation and troubleshooting. In addition, the server must have an efficient server control panel. Many hosting solutions include cPanel for easy server management. However, you may need some experience in Linux administration and the SSH command line.
You should also ensure that the system you choose is up-to-date. Make sure that all the server and hosting settings are up-to-date. This way, you will be able to manage your site with ease and without any problems. Further, it is essential to make sure your Magento installation is current.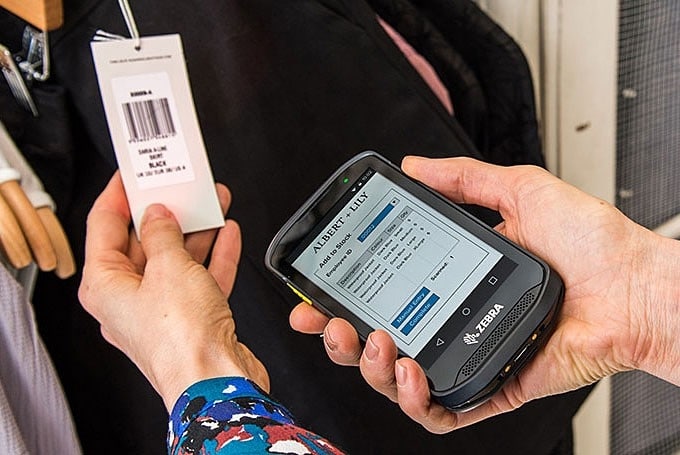 Let's take a look at the most popular ones:
POS terminal

: Most checkout counters include a POS terminal. The details for every transaction are stored and processed differently, depending on the payment method. 

Barcode scanner

: This device is needed when product barcodes must be scanned during checkout. Barcodes are an easy way to identify products and sell them, but this solution is not always applicable, especially when you offer services.

Receipt printer

: Some businesses require printing receipts on the spot, immediately after the payment transaction has been completed. To be able to do this, you will need a printer.

Card reader

: Credit card readers are among the most common peripherals needed by businesses out there. These devices read the credit and debit cards' magnetic stripes. In the last couple of years, though, these devices seem to become obsolete, as the NFC technology has already become popular.

Cash drawer

: Depending on your business, the checkout counter may feature a cash drawer. You need this to accept cash payments, and the amount of cash is monitored by the POS terminal.
Learn more about POS hardware.
Types of POS Systems
The best POS for Magento you could opt for is dependent on the specifics of your business, your budget, and your personal preferences. There are several different types of POS systems to choose from.
Cloud-Based POS systems: Instead of storing data on a local server, online POS systems (mostly referred to as cloud-based) use a network of computers to securely store transaction and client data gathered and processed by the POS system. This is a very reliable way of storing information, not to mention the scalability of cloud technology. Cloud-based POS systems are time and money savers thanks to the short transaction times and the ability to control them from a different location. This is why this type of POS is an ideal solution for businesses that include either several locations or both online and offline operations. The lack of a physical server installed locally means that no additional hardware and software are needed, resulting in a lower investment in a point-of-sale system and a more efficient process altogether. 
Desktop POS systems: For some businesses, the best POS for Magento is the traditional type of solution. It includes a local server and several peripherals. Some retailers prefer to stick to this type of checkout despite the bigger investment. They prefer the reliability of the system structure. The most important aspect of choosing such a system is its integration capability. The software must be compatible with various platforms and third-party add-ons. Keep in mind that such a system usually requires a lot more maintenance and regular upgrades that cost a pretty penny.
Hybrid POS systems: This is a point-of-sale solution that seems to become more and more popular. As you've probably already guessed, hybrid POS systems combine the best of both worlds. These solutions have the typical features of a good cloud-based system and advantages of a desktop one. Hybrid systems are capable of switching between a cloud and a local server in real time and are highly customizable in most cases. 
Mobile POS systems: Mobile POS solutions are becoming more desirable by retailers across the world. They give you the freedom of managing your operations regardless of the location. Plus, the system design allows for a mobile checkout point, which could prove to be important for your particular business endeavor. Increasing productivity and reducing costs are the usual aftermath of using a mobile POS system. The only issue is that not all mobile point-of-sale solutions are compatible with every type of device.
How to Choose the Best POS System for Magento
There might be more than one fitting solution for your particular needs. Still, choosing the best POS for Magento is not possible, unless you can analyze the important bits. You should be good to go once you check every suggestion in the list below.
Prioritize your needs and preferences

: This is by far the most important step of the process of choosing the best POS for Magento. Going straight for the most expensive choice may prove to be a mistake. When investing in a point-of-sale system, what matters the most is the compatibility between your business' needs and the functionalities of the system of choice. There is a good chance of finding a system that is the perfect fit, as long as you take the time to compare the options.

Check the POS provider's reputation

: Even if you are lucky enough to find a POS solution that is almost tailor made to suit your needs, you still need to check the reputation and feedback of the POS vendor. Choosing a system provided by a startup company may seem to be an acceptable choice, but adequate tech support would likely be a problem.

Consider your budget

: You can always opt for a free POS software, but it would likely have only the basic features, and that's not enough. Opting for a paid plan is usually the better choice, but you still need to be prepared for the initial investment and the processing fees, so check it all out before signing a contract.

Features and compatibility

: This is one of the most important steps of the process. Once you recognize your needs, you need to compare them to what the POS system has to offer. Apart from having the toolset you are searching for, the system must be compatible with the hardware you either already have or plan to acquire. It also needs to be compatible with third-party integrations, as you might need those. As far as functionalities go, the system you choose must have all the typical features, some of which we've already listed. 

Customization availability

: This is not a must-have, but it usually pays off to have a customizable POS system in the long run. Most point-of-sale solutions are not far from the basic level, but others have software that allows for extended customization. Taking advantage of this will help you optimize various processes and achieve higher efficiency. 

Customer service

: We've covered the importance of having a loyalty program management toolset, but you must not forget that you are about to become a client as well. The POS vendor you choose must offer 24/7 live support. Resolving any issue as fast as possible means that you will not lose valuable time and miss making a sale.

Backup and security

: Since we're talking about payment processing and transaction data, it's essential to have the highest security levels possible. Storing and processing data in a secure way is a must. Cloud-based systems offer a higher level of security. As mentioned earlier, they do not require a local server, meaning that a hacker attack is out of the equation. In terms of backup and recovery, POS systems have different functionality, so you must compare your options before settling for one of them.

Accessibility

: Choosing a POS system compatible with your device is always a great option, but what matters the most is how easy the POS software is to install, set up, and use. The right software would be equally easy for your clients to interact with.
How to Switch to a POS System for Magento
If you've been using a POS system for some time and you eventually decided to use Magento's platform, then you will need to switch to a suitable platform. This may seem like a challenge, but there are things to do to make this process easier. Changes will be introduced, but it's all for the better.
The easiest way to switch to a POS for Magento is just when your old contract with a previous POS vendor is about to expire. This will give you enough time to compare the possible options and select the best POS for Magento that is compatible with your operation. This includes all the customizable features you can get. All in all, it is a matter of good planning. You need to secure a working POS solution, otherwise, you risk losing sales.
There are things to be careful about when the time to switch to a POS system for Magento comes. Transferring data to the new system is not always smooth. Depending on the information that needs to be transferred, you need to select a POS system that can handle it. Doing it the right way will save you time and effort, not to mention the hassle of recovering valuable information. For example, the client data stored in profiles is important for you to maintain loyalty programs and to offer individual clients products and campaigns that are tailor-made for them. This is why not losing the information is essential.
Once the switch to a POS for Magento is done, you need to make sure that all your employees who will operate the software learn everything about this. This is one of the reasons why you should opt for a simple interface that provides ease of access.
Final Thoughts
Magento is a popular platform, meaning that a lot of retailers using it would require a reliable POS system. The good news is that there are POS vendors offering such a solution. What's even more important, a proper POS system for Magento is a crucial part of your business' growth. It will reduce costs and make several processes a lot more efficient than they ever were. 
If you are looking for the best POS for Magento, all you need to do is choose the one that suits your business best. It is not an easy process, but it is doable. There are different types of POS for Magento to choose from, and you will surely find one of them to be compatible with your operation. Based on our extensive research we can conclude that Square is the best platform for Magento POS Integration. Get a free quote now from Square POS. 
FAQ
Is it easy to switch between any POS system and a POS for Magento?
The transition between your previous point-of-sale system and the one designed for Magento depends on your choice for the latter one, and you must be careful not to lose any stored data.
How can you find the best POS system for Magento?
The most suitable POS system for Magento is the one that has all the features and integrations your business needs, making it a specific choice.
How similar is a POS system for Magento compared to any other POS solution?
Most of the features typical for point-of-sale systems for Magento are identical to other POS solutions, but the software and functions are specifically designed to be compatible with the platform.
Do you need hardware for your POS system for Magento?
If your business runs both online and offline operations, you will need peripherals for the brick-and-mortar locations you have. This is where the specific POS software for Magento comes in very handy.