(Last Updated On: 08/07/2022)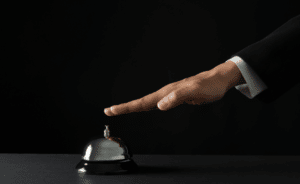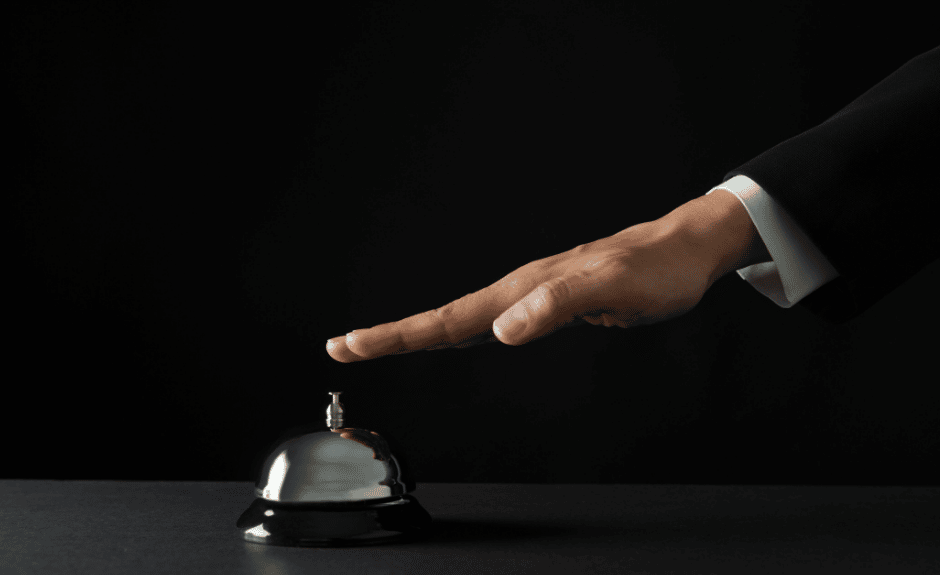 Every retail business needs a fitting POS system to thrive. Still, retailers are not the only ones who can benefit from the perks of a modern point-of-sale solution. POS systems for service businesses is a growing niche that service-based operations can greatly benefit from. 
POS systems for retail operations are similar to POS for service business in many ways. They both serve a special purpose: to provide you, the business owner, with a variety of features allowing you to manage and control every aspect of your company. But there is another equally important purpose: to provide your clients with the best customer experience possible. Consumers would choose to pay with the same means, regardless of whether it comes to products or services. 
There are, however, some differences. To make POS for service business a matter you understand well, we'll dwell on the details and reveal what it is all about.
The Best POS for Service Business 
Among the plethora of POS types, there are a few that work best for service-based operations. Not every point-of-sale solution can act as the ultimate POS for service business. We'll take a look at the three most popular ones that could be a possible solution for you.
Mobile POS systems

: This seems to be the type of POS that service-based businesses prefer more than the rest, and for a good reason. In most cases, the mobile point-of-sale system consists of an app and a card reader (if needed), but a mobile phone could do the trick as well. Mobile POS terminals are small and easy to work with while on the go, making this solution a great choice for a variety of service providers. If you are one of them and you need a portable POS device or several ones that need to be more flexible than the traditional cash terminal, then this is the point-of-sale type to choose.

Tablet POS systems

: While similar to mobile POS systems, tablet point-of-sale systems have an obvious difference: they use a tablet as a primary device. The tablet may be yours to begin with or provided by the POS vendor, depending on your needs and the POS app compatibility. Some service businesses require such devices to deliver their services to a full extent, mainly due to the larger screen size and better resolution. When it comes to service options, large inventories, list, schemes, and more, a tablet POS system may be the most fitting solution.

Desktop POS systems

: Not all POS for service business need to be mobile or flexible. Some service providers still use desktop POS systems, as they find them to be a working solution. Using a laptop or a PC, alongside peripherals such as a cash drawer or a card reader is still an option. If your business works fine with a fixed point-of-sale and has a higher client volume, then this might be a good solution.
Why POS for Service Business is Important to Have
Even if most POS solutions are compatible with your service-based business, there is still one that would be better than all other types you could opt for. It all comes down to your preferences and the ability of a certain POS vendor to cover all of them. Whether it's loyalty management programs or tracking of work hours, the right POS for service business to choose needs to have it all.
First and foremost, the POS system you choose needs to be bulletproof in terms of client experience. The faster and smoother the transaction, the better. You cannot afford to waste your clients' time, which is why choosing the perfect point-of-sale system matters a lot.
Your ability to accept payments via all methods possible is a key reason for having a point-of-sale solution that suits your needs. Slow and faulty transactions need to become a thing of the past, meaning that you should settle for nothing but the best POS for service business out there. It would bring convenience for your clients, but it will also make everything a lot easier for you by taking care of a plethora of things, such as:
Inventory tracking 

Notifications

Appointment management 

Reminders

Bookkeeping 

Staff management
As competitive as most service-based niches are, you surely need all the advantages you can get. Running your operation from a single device with the help of a fully-loaded POS app is one awesome advantage that often gets neglected. Here are a couple of facts to back this up:
Web payments

: Some service providers allow their clients to pay from the comfort of their home via a portal or a website (restaurants, for example). Having a third-party payment processing partner becomes a thing of the past when you have a POS for service business that supports website payments. Such integration is a must for service-based businesses that operate partially or entirely online.

Integrations

: Your best option is to choose a POS for service business that offers a full set of integrations. This means that the system must work side by side with your existing software (such as accounting apps). Reaching this level of efficiency results in a competitive advantage you would be glad to have.
POS for Service Business: The Important Features
As mentioned earlier, the most important reason why you must choose a reliable and customizable POS for service business is achieving the ultimate client satisfaction. In the world of service-based businesses, a good reputation is everything, and maintaining it would result in retainer clients.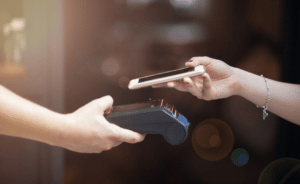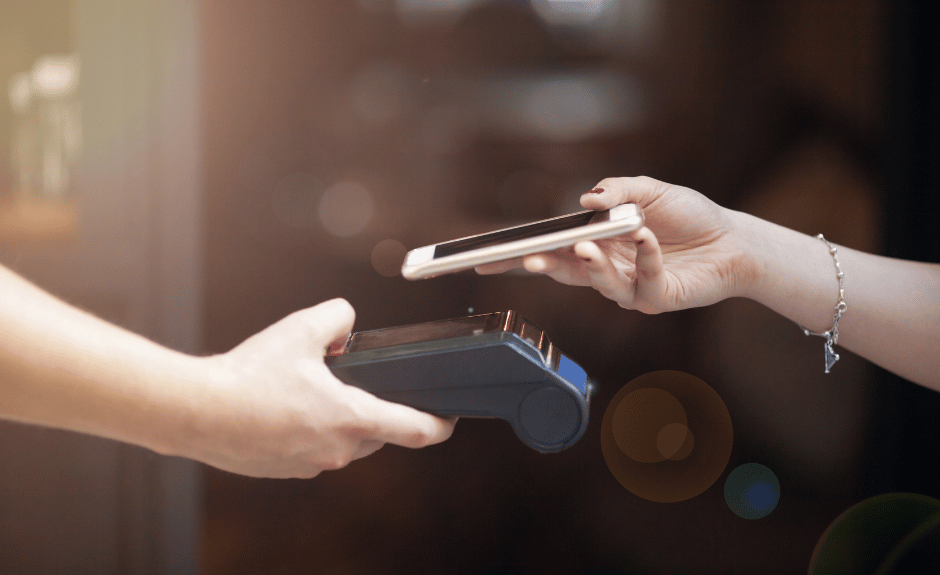 To reach the above-mentioned goal, you need to make sure every client has the best experience possible, including every step of the service delivery process, from the appointment to the payment processing. This is possible with the help of a POS for service business that has all the bells and whistles. Let's take a look at the must-have features to look for.
Easy checkout procedure

: Many service businesses need to be flexible enough to respond to clients' expectations. Sometimes, your customers would switch between services, based on their needs and preferences, or the type of service you provide. This means that you should be able to provide them with a reliable checkout option at every step of the way. This is where mobile POS systems come in handy. Splitting a bill at a diner when each of the clients wants to pay with their credit or debit cards is easy when you have the right software. The same goes for a plethora of other service-based and hospitality businesses.

Portfolio customization options

: Using an appropriate POS for service business will allow you to create a competitive list of services that can vary all the time. You can add additional services to it at any given moment, based on a particular client's preferences and expectations. Being able to offer a tailor-made solution to a client for which they can pay immediately using their preferred method is a great way to stand out from the competition.

Client profiles

: Having a state-of-the-art POS for service business gives you access to nifty features that make all the difference. Being able to keep track of client profiles and their purchase history is one such option. Not only that, but you will be able to create a service purchase sequence in which the client will be asked to pay only after the service has been delivered. 

Loyalty programs and campaign management

: Business owners know that loyalty programs are an awesome way to tell their clients they care about them and that they are thankful for choosing their services. Client retention would be impossible by utilizing the proper set of loyalty programs and campaign management tools. Integrating them into a POS system makes the most of all related processes. Having it would allow you to track and organize every piece of data you need for setting up loyalty programs. 

Unmatched transaction speed

: One of the most important aspects of any retail or service-based business is ensuring smooth and fast transactions. This aspect of doing business is in direct correlation with your profit. The right POS for service business has this covered: providing a seamless client experience when the time for payment processing comes. No matter how many steps it takes for the whole process to be completed, it must all be turned into something that will make the client come back. This way of caring for your clients is also beneficial for your employees. They enjoy the ease of process as well. All in all, your whole operation becomes as optimized as possible, allowing the rest of business management aspects to be handled better.

Inventory management

: The best POS for service business will treat you with an inventory management system that is simple to operate, but very important to have. Keeping track of stock quantities is crucial for many different service-based businesses. All the tools, products, and ingredients you need to have in order to deliver high-quality services is the foundation of all your efforts. Needless to say, the inventory management app will alert you when your stock quantities need to be updated. This makes ordering and scheduling your operations a piece of cake and eliminates potential losses. A grinding halt in your business is the last thing you want.

Workflow and reporting

: A proper POS for service business would be beneficial for your employees. Instead of having a hard time using complicated and slow software, all staff members will be glad to use a flawless system with an easy-to-learn interface and simple structure. This will help them perform better and increase their productivity. In addition to that, the POS system will allow you to store valuable information about clients' behavior. You will have access to reports about preferred services, payment methods, and other factors to analyze in search of better results. 

Management flexibility

: Service-based business owners are very busy. If you're one of them, you know that it's tough to manage all aspects of your operation at once. Luckily for you, the right POS for service business is a solution that makes managing your business flexible enough to be doable with less effort. Scheduling, updates, promotions, adjustments, or issues are a lot easier to handle with the help of modern point-of-sale software.

Omnichannel experience

: Many service-based businesses combine online and offline presence. A state-of-the-art POS for service business will ensure a smooth transition between booking appointments online, mobile sales units, and brick-and-mortar locations. 

Mobility

: As mentioned above, the best POS systems out there are the ones that feature the latest technology. There are a lot of innovations in the POS industry lately and most of them are related to mobility. Contactless payments are growing popular, and this is a fast process. This means that you need to be prepared to accept payment for your services via NFC (near-field communication) and QR technology. To be able to do this, you need to choose a POS software that supports these functionalities. It appears that countertop POS terminals are stepping back to make room for mobile payments. There is no wonder about that, as the mobile POS market in the US alone has already surpassed the $2 billion mark.
POS for Service Business: The Vendors 
There are numerous POS vendors to choose from, but comparing them needs to go further than just price-wise. It is the price/value ratio that matters, but what is more important is the match between the point-of-sale system's features and your specific needs.
You need to consider everything: hardware availability and compatibility, software integrations, support, etc. You should choose a POS solution only when you find it suitable enough to cover all your criteria. 
Of course, the most important aspect of the best POS system for your service-based operation is its ability to support all types of payment and provide a seamless transition between managing online and offline sales. A proper POS for service business will increase your efficiency and profit, so you need to choose wisely. Let's take a look at some of the POS vendors that provide fitting solutions for service-based businesses.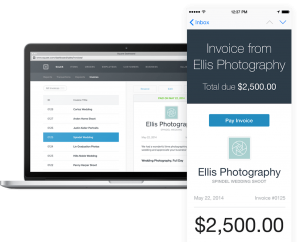 Square is a popular name in the POS world. You can get the app for free, too. It has modern payment processing built-in, alongside inventory management and reporting tools. The biggest asset of this point-of-sale solution is the variety of types of payments it accepts. There are also various upgrades for the system you could add based on your specific preferences, making it a flexible solution.
Small business owners have been relying on Square for quite some time, but it is not an effective POS solution just for retailers. If you run a service-based operation, then this is a POS system you might be interested in. The affordable price and the support make Square a great choice for startups.
Still, the ease of access and the low to no cost entry is not the best thing about Square's POS for service business. The system is simple and straightforward to use, and it takes mere minutes to set up. Being able to have a running POS system within such a short time for literally no cost is something that business owners have been looking forward to. The processing rates offered by this POS vendor are also affordable.
If you want to scale your business and grow it as fast as possible, then you should stick to a low-cost solution that also has the essential features you need to pursue that goal. Square is such a solution. As a top-rated POS system, it has the basics:
Multiple payment methods supported

Available integrations and add-ons 

Easy-to-use interface

Easy setup

Affordable fees
Click here for a free quote from Square.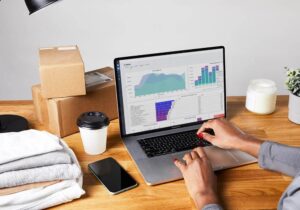 Lightspeed is another popular POS system that could be the right solution for your service-based business. It is mostly a retailer-oriented solution, but it could serve as a POS for service business as well thanks to its features.
Lightspeed's built-in processing and toolset make it a desirable point-of-sale solution for various types of businesses. There are many integrations you could take advantage of. Although most of the integrations are retail-specific, service-based business owners could also find this POS system to be a good fit for their needs.
This point-of-sale solution is customizable and boasts an intuitive interface. On the downside, Lightspeed is not among the affordable POS systems you could opt for, but it is worth the investment. It has the features a POS for service business should have, including loyalty program management and multiple payment options.
Click here for a free quote from Lightspeed.
Clover is a great solution for service-based businesses looking for simple payment processing, flat rates, and an intuitive interface. This POS provider is popular among startups and small businesses because of its setup ease and simple structure. The system is compatible with various peripherals and is easy to upgrade.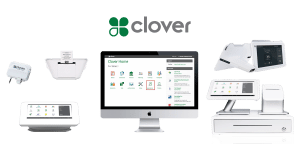 As a POS for service business, Clover is more on the basic side, but it could be easily upgraded thanks to something called App Marketplace. It is how you enhance your POS system and customize it by adding all the functionalities that could help you run your business better. This is an exciting o[opportunity that does not cost a pretty penny, too. 
The basic free plan offered by Clover includes no monthly fees for the software you would be running. You would need the small countertop hardware provided by Clover that could be substituted by the Clover Go mobile card reader, depending on the type of services you're offering. There is a virtual terminal available for those who don't need any hardware or for the operations where it's not applicable. In short, Clover is a versatile POS solution that could fit most service-based businesses.
Clover is a flexible POS system that has a bundle of features and add-ons. All the pros you will probably search for when deciding on a POS for service business are present:
Easy setup process

Multiple apps and add-ons are available

Loyalty program management

Countertop and virtual terminals are available
Click here to get a free quote directly from Clover for your business needs.
The Conclusion
Running a service-based business is as challenging as any retail operation, if not more. This is why a POS for service business must cover every last specific requirement you could have. This is an essential part of your business and a foundation for its rapid growth. An effective point-of-sale solution will increase your productivity and bring more sales. It will save your employees valuable time and help them establish a better connection with your clientele, which is the ultimate goal of every service-based business.
Having the means to secure a sale both online and offline is a must, and you have the right solution: POS for service business. Once believed to be suitable for retailers only, more service business owners are beginning to realize that having a modern POS system is a must for them. This is also the reason why POS vendors try to offer specific software that meets service-based businesses' requirements. Plus, it needs to boast all the features to help you run your company better with less effort than before. 
Author: Written by Martin Nikolaev. Martin has 5+ years of experience in reviewing various tech gadgets, FinTech solutions, crypto markets and products, and all IoT-related products. This article was published on Thursday, 12 May 2022.
FAQ
What are the best types of POS for service business?
This depends on the type of business, but most service-based businesses choose mobile POS systems or tablet POS systems.
Why is having a POS system a must for service-based businesses?
Having a modern point-of-sale solution is important for the exponential growth of service-based operations because it increases efficiency and improves the clients' experience.
What are the benefits of implementing a POS system into your service-based business?
A proper POS for service business will help you manage loyalty programs better and allow you to accept all types of payments, leaving no room for client disappointment. 
What are the important features of a POS for service business?
The best POS systems for service-based business feature a variety of add-ons and integrations that allow for seamless processes and a smooth customer experience.